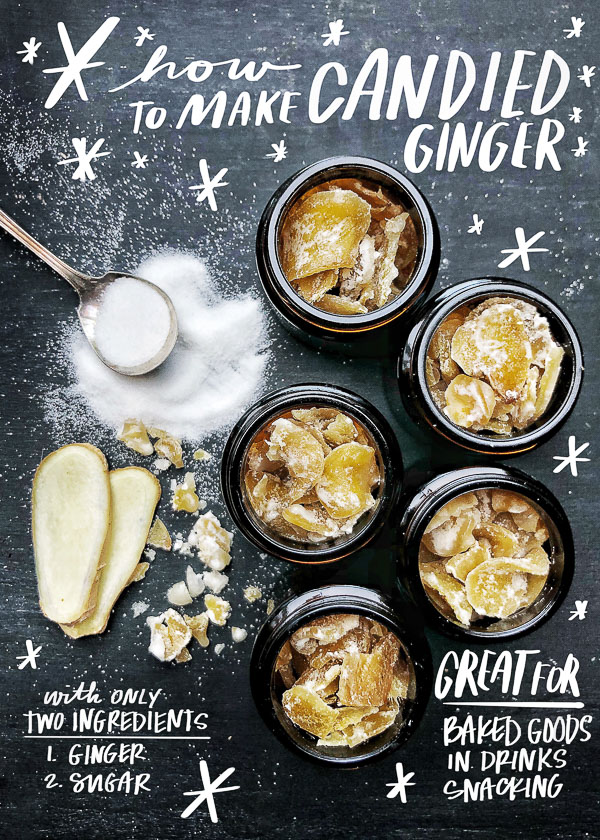 Whenever I need a pick-me-up, I turn to ginger.
Ginger is my go-to when I need a good pick-me-up.
It helps calm an upset stomach.
It opens up my sinuses.
It's also the first thing I think of to mix in a cocktail (I love ginger beer!)
Ginger gives me that mouth burn and that heat I'm crave.
It's in my favorite cookie.
This season I'm all about my lemon ginger elixir.
In other words, I LOVE GINGER.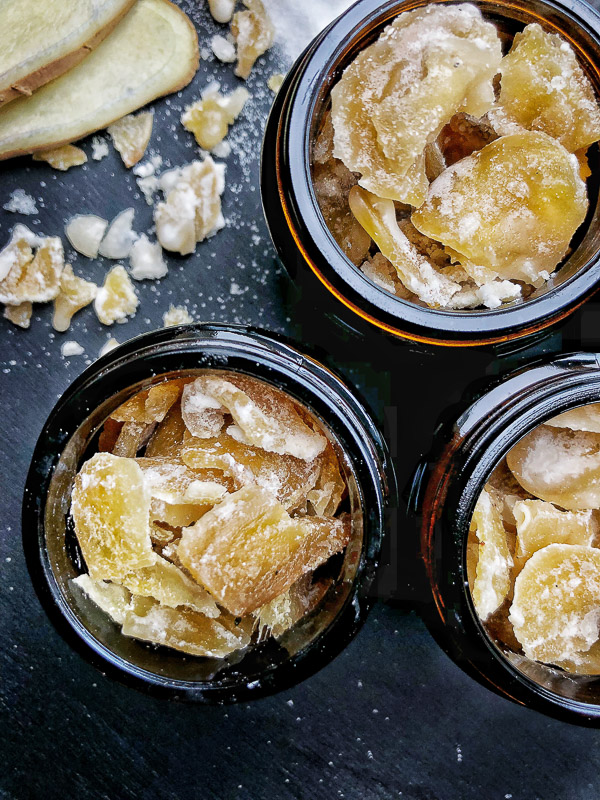 This year I am giving Homemade Candied Ginger as gifts.
The holiday season is GO GO GO season which means it's time to up the ginger intake.
It will help promote digestion, gives people a reset, enhances cocktails and baked desserts!  It's also one of those gifts people didn't think they needed until they received it from you.
It's unique.
It's thoughtful.
There's intention behind it (so many good uses!)
Make some.
Jar it up!
Drop off some in a friend's mailbox.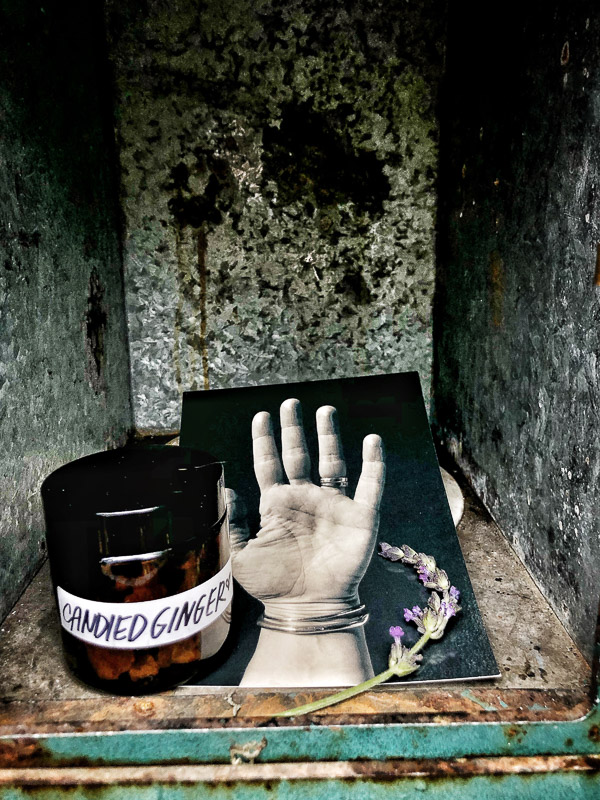 Notice how cute your friend's mailbox is!
Leave a note and a flower.
Tis the season to take care of each other, one piece of candied ginger at a time.
Ingredients are gathered. I mean. It's just two ingredients if you don't include water.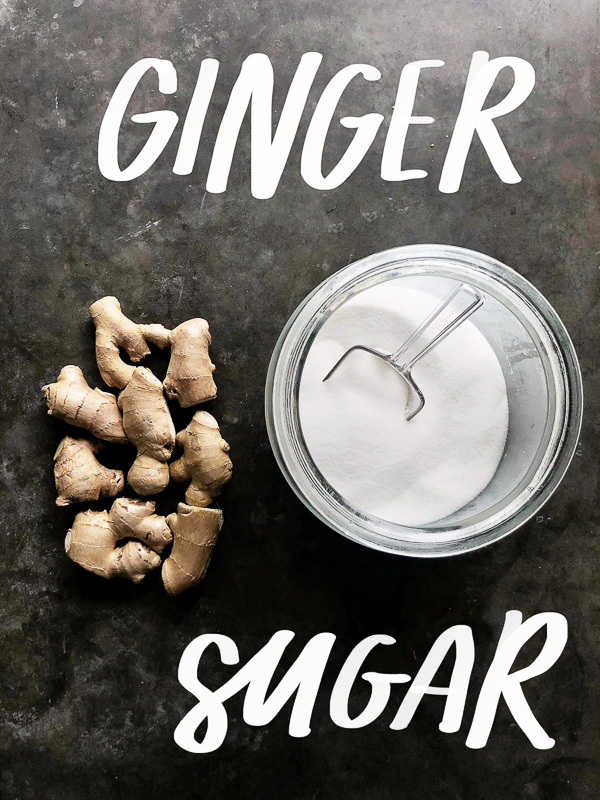 This is Alton Brown's recipe which means it relies on weight measurement.
Sidenote: Cooper and I have been watching Alton Brown lately. I can thank him and Nigella Lawson for getting so into food when I was in college.  His savvy information delivery and creativity have always captured my interest. It's been fun to see that Cooper responds well to him too. He has a way with him!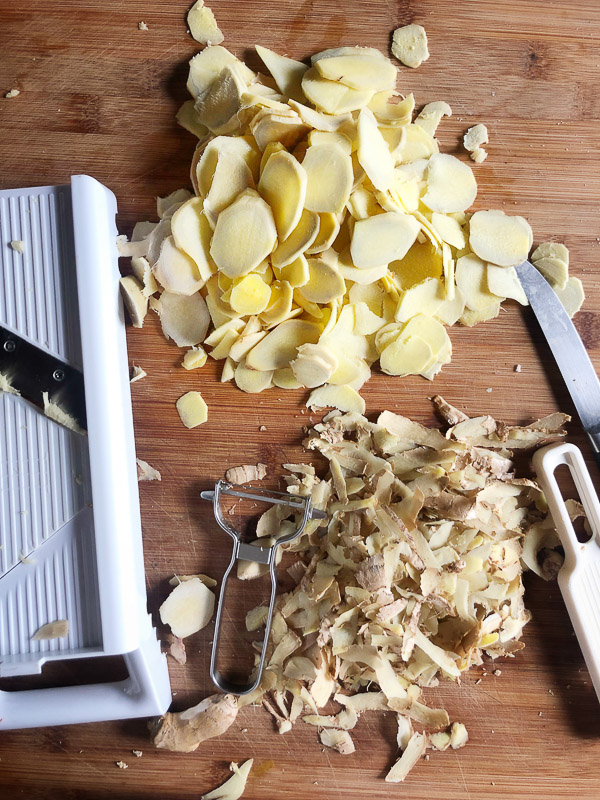 Ginger is peeled. Then sliced.
I used my mom's peeler
. It's super sharp.
It makes me so happy to use something that was hers. I am grateful that she splurged on this peeler.
One of the scariest yet most satisfying kitchen tools is a mandoline.
This one I have is from Martha Stewart – KMART edition. Total OG here.
Slice the ginger fine. Be careful with your fingers!
Here are the steps we take:
Cook ginger. This makes it tender.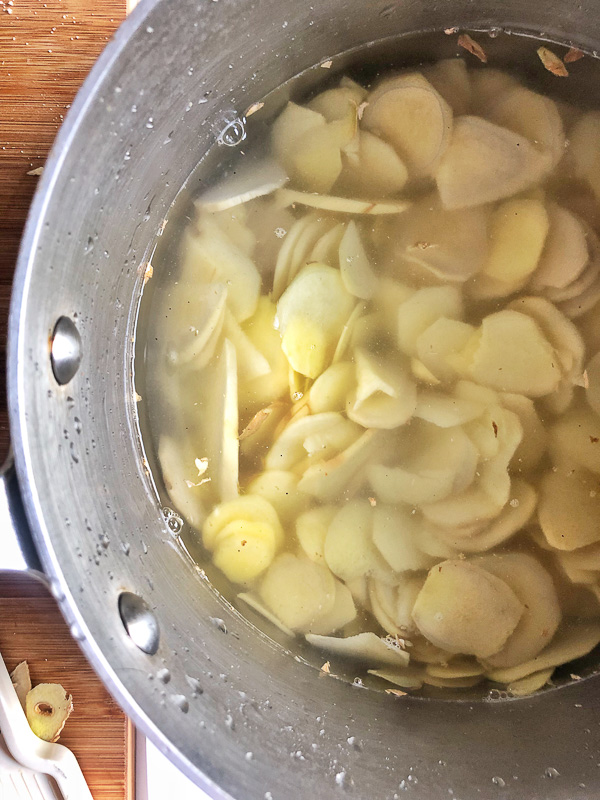 Reserve some ginger water.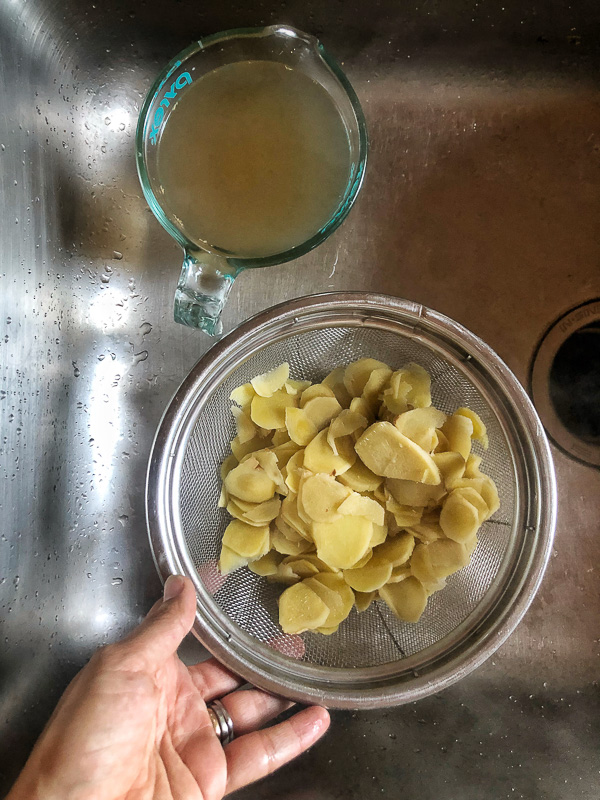 Ginger gets weighed post cooking.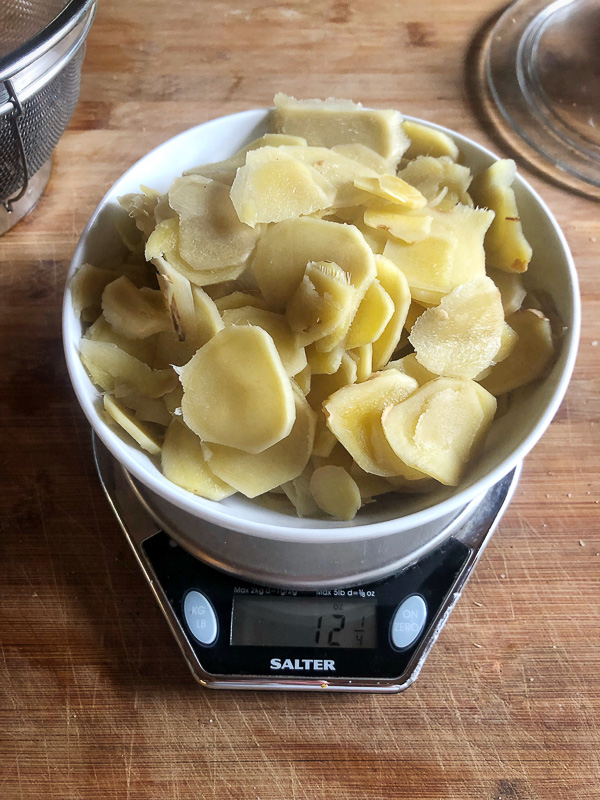 Sugar is weighed as well. Make sure it matches the amount of ginger you have.
This is my kitchen scale if you're looking for one.
Place sugar and ginger back in the pan. Cook down.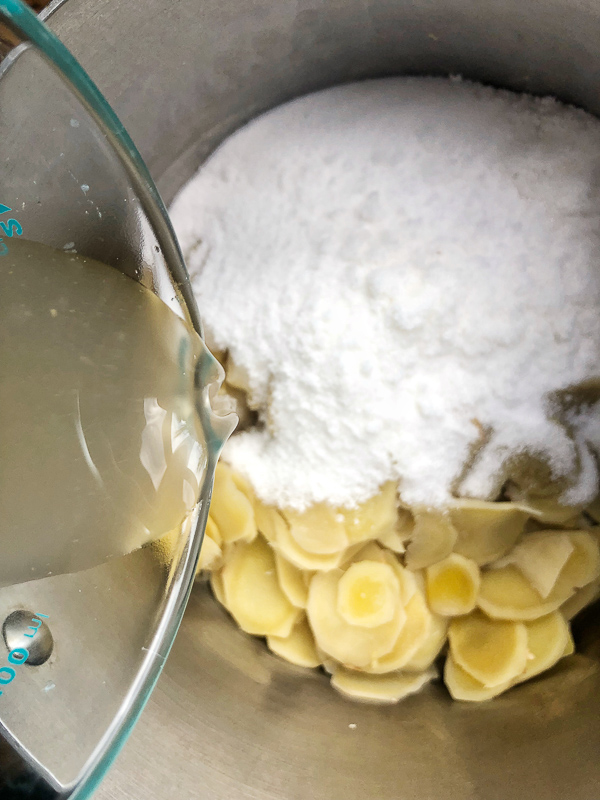 Continue!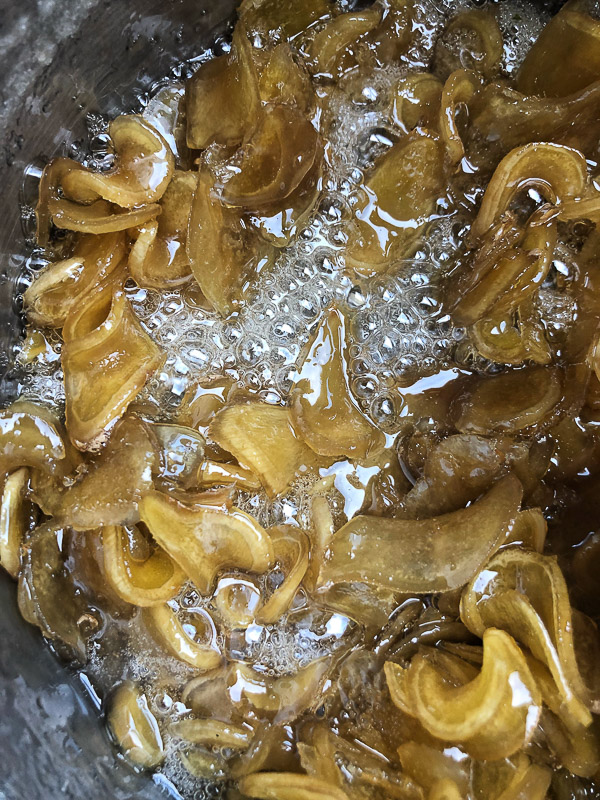 You have yourself candied ginger. Now you just need to transfer to a rack (sprayed with cooking spray)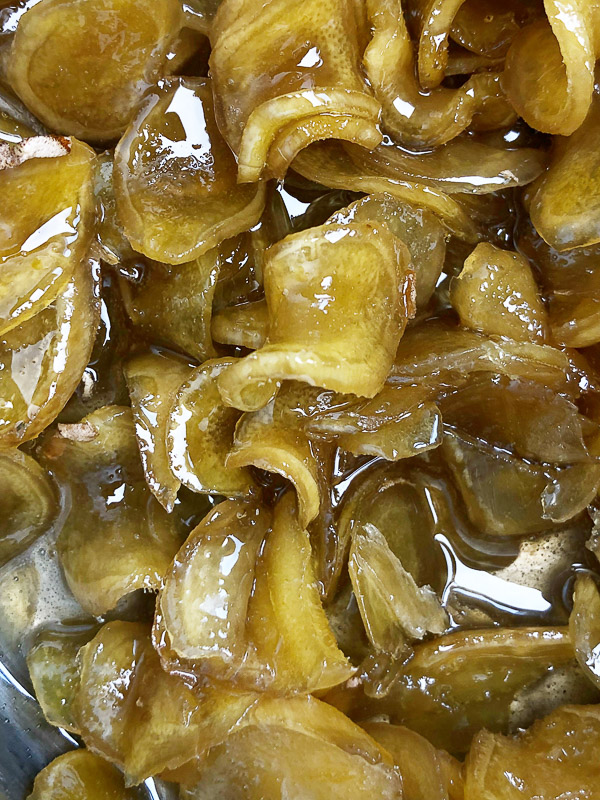 Let dry!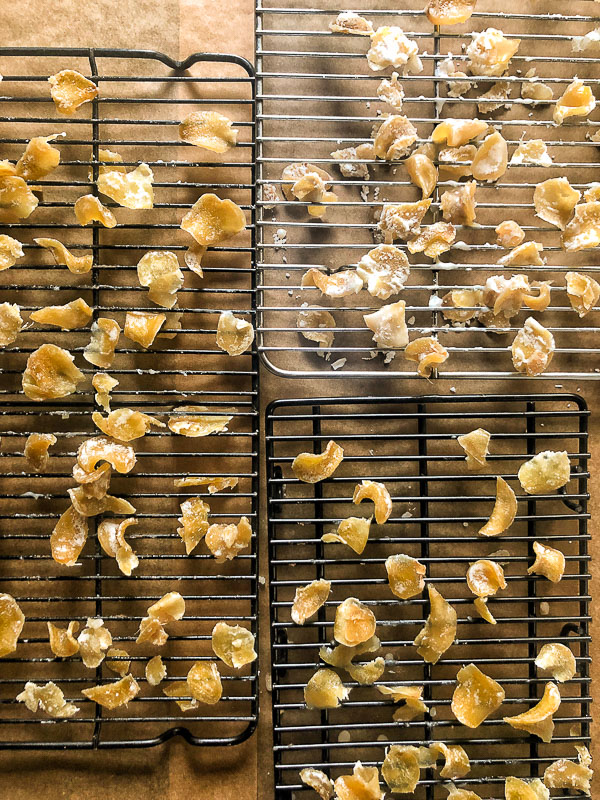 Take off of the racks. LOOK AT THAT LOOT.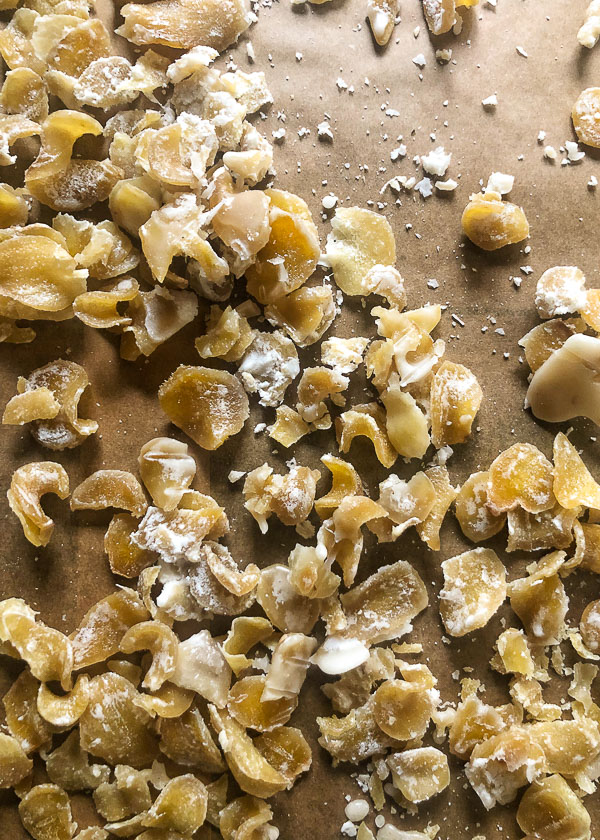 Do something fun with those bits of sugar!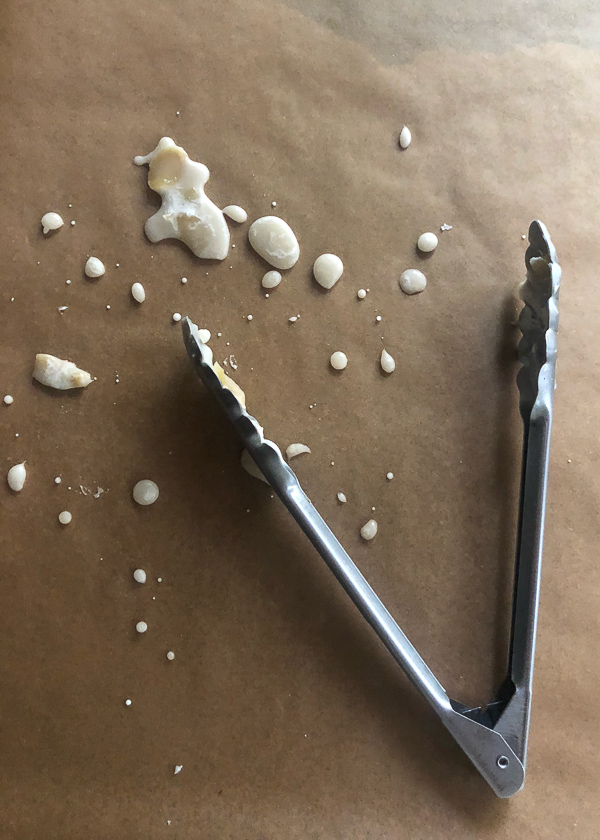 See how much you have!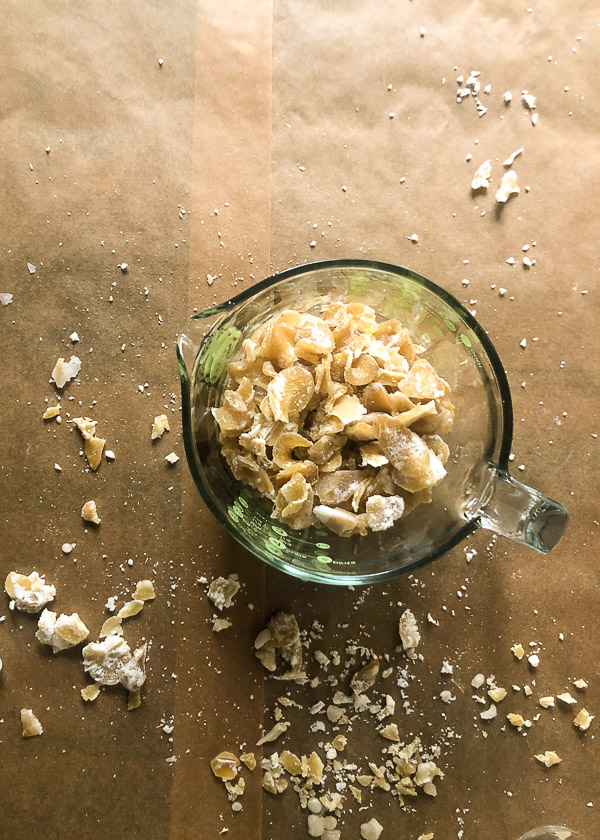 Package them up! I used these jars.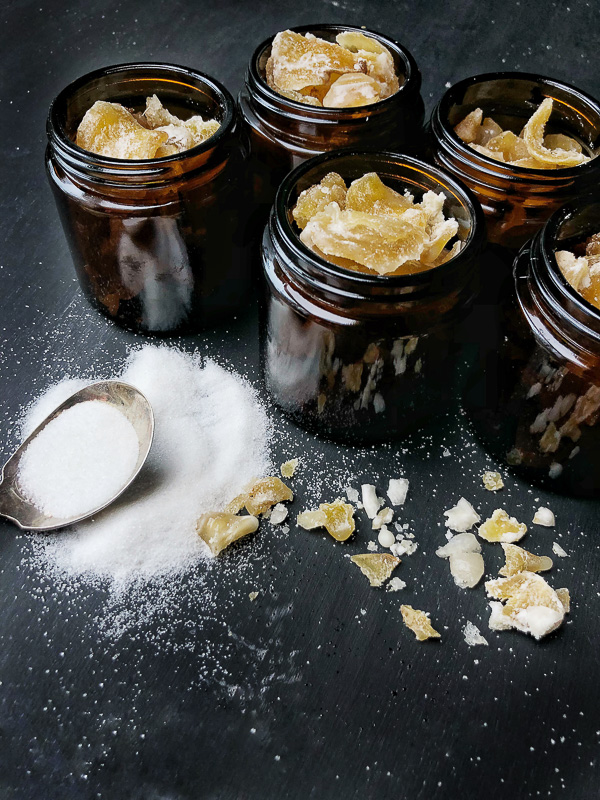 This recipe made a little over 3 cups total.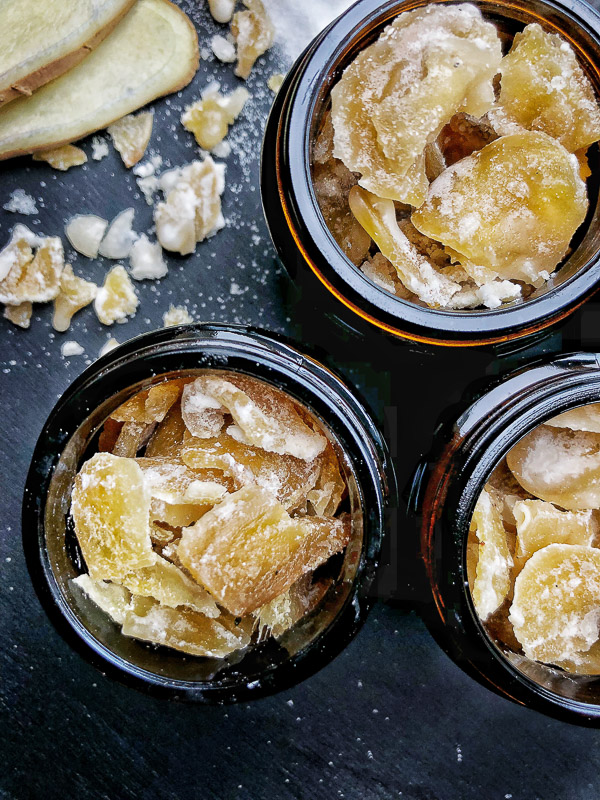 Cut the ginger pieces up more if you want.
Label them.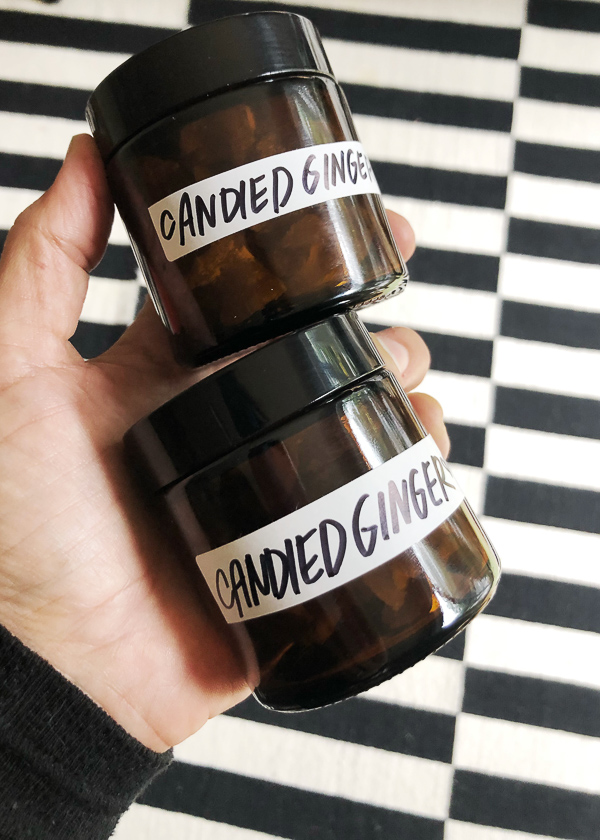 Gift them! Spread the love. Spread the cheer.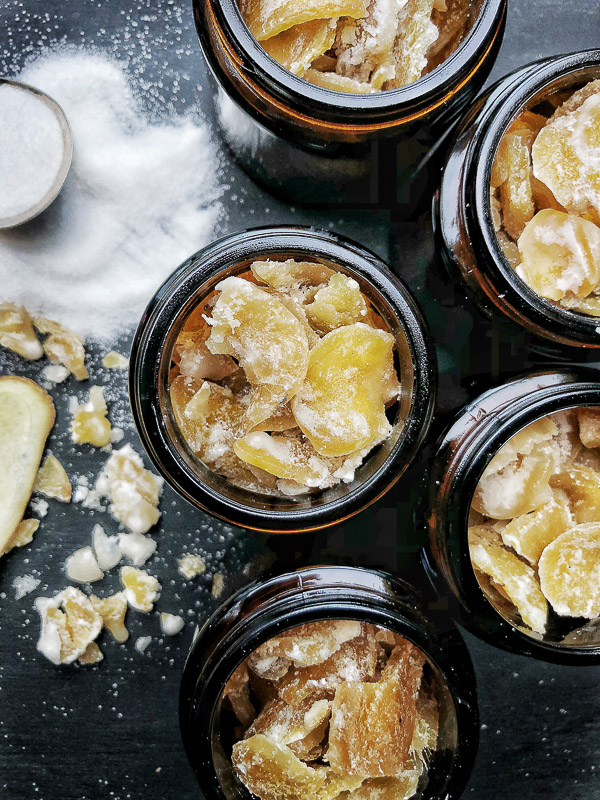 Give someone the power of a reset button with CANDIED GINGER!
Homemade Candied Ginger

makes about 3 1/2 cups/ 1 lb.

recipe from Alton Brown

1 pound fresh ginger root
5 cups water
1 pound granulated sugar

Spray a cooling rack with nonstick spray and set it in a half sheet pan lined with parchment.

Peel the ginger root and slice into 1/8-inch thick slices using a mandoline. Place into a 4-quart saucepan with the water and set over medium-high heat. Cover and cook for 35 minutes or until the ginger is tender.

Transfer the ginger to a colander to drain, reserving 1/4 cup of the cooking liquid. Weigh the ginger and measure out an equal amount of sugar. Return the ginger and 1/4 cup water to the pan and add the sugar. Set over medium-high heat and bring to a boil, stirring frequently. Reduce the heat to medium and cook, stirring frequently, until the sugar syrup looks dry, has almost evaporated and begins to recrystallize, approximately 20 minutes. Transfer the ginger immediately to the cooling rack and spread to separate the individual pieces. Once completely cool, store in an airtight container for up to 3 weeks.