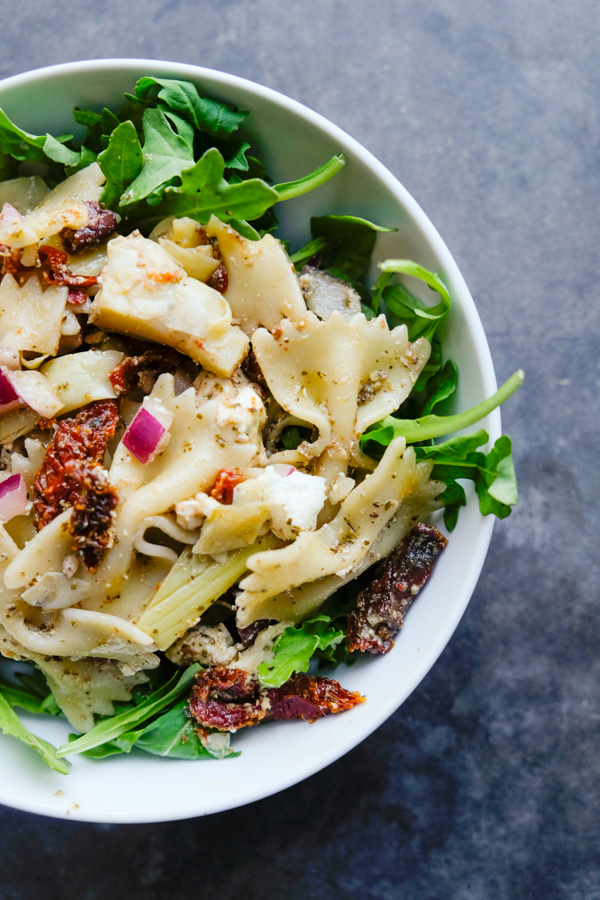 Pasta salad is a big part of my meal prep rotation. It's something we eat year round because I have the muscle memory to buy all of the ingredients at the grocery store every few weeks. Also, it's PASTA SALAD. It's salad that is PASTA BASED. How can you not like that??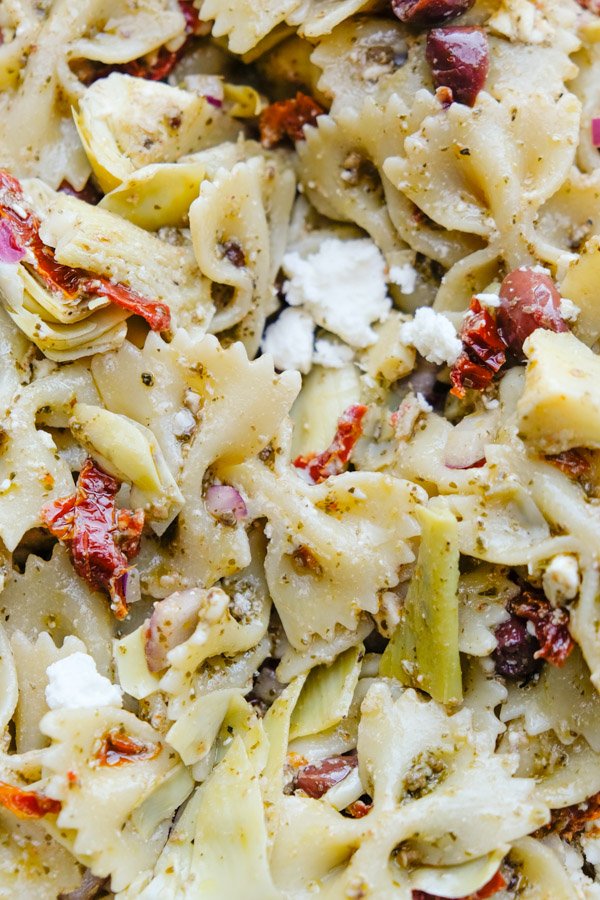 Pasta salad is part of my rotation because it can easily be fortified. Throw some on a bed of arugula and you're golden. Add fresh tomatoes and chopped cucumbers and you've got yourself a little Greek feast. Heck, I even threw some avocado in there today for lunch because WHY NOT??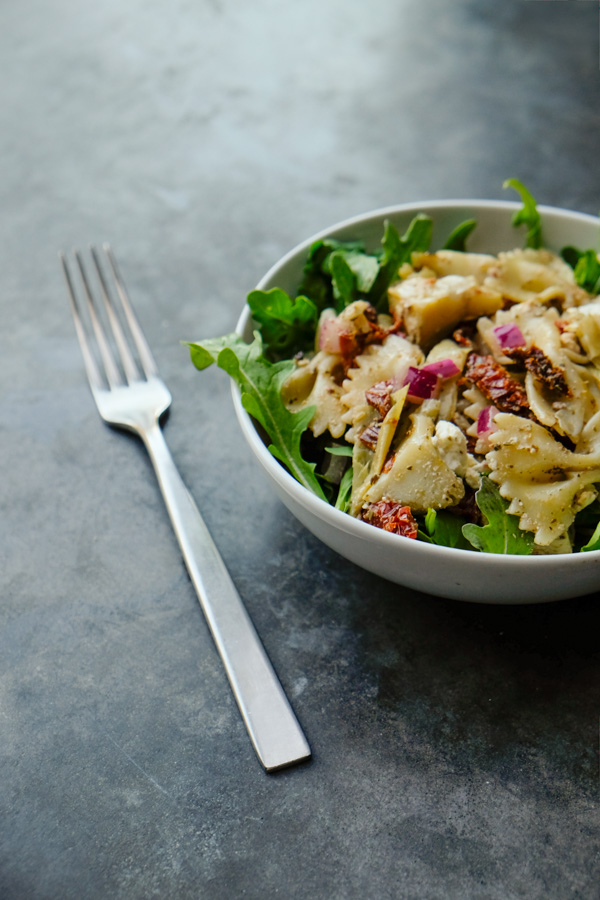 Really, the tang of the vinegar, the green of the pesto and the sharp salty bites of the feta and olives will keep your attention. That is until you finally tell yourself to have some DANG self-control. Meditteranean Pasta Salad is coming to a picnic table near you!
Meditteranean Pasta Salad is coming to a picnic table near you!
Let's gather ingredients: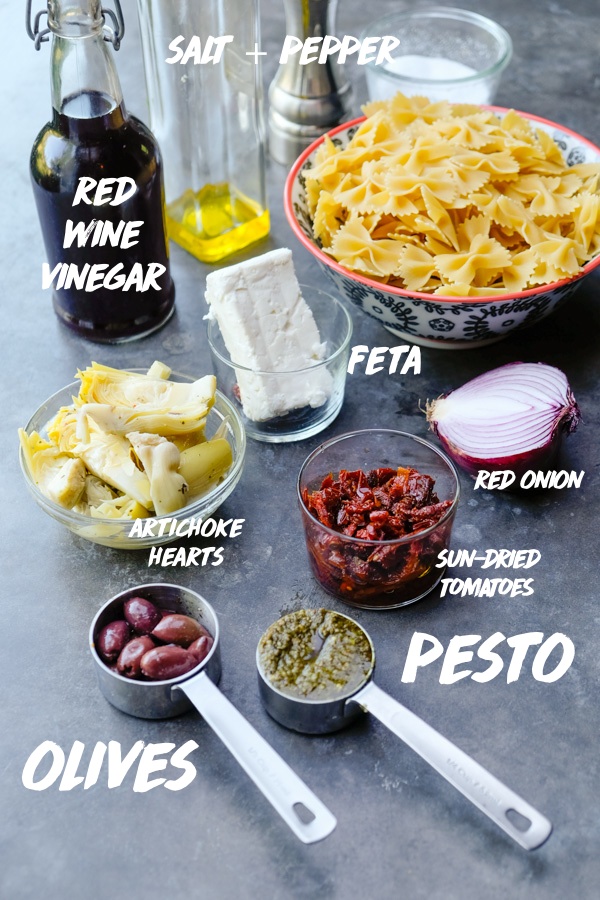 All of this stuff can be bought at Trader Joe's (great if you're watching your wallet!)
Boom!
Don't look hard or else you'll see that I didn't have the jar on all the way on the olives.
OOPS. OLIVE JUICE.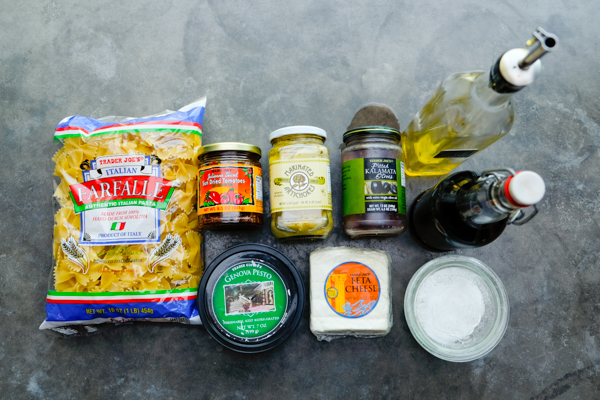 A little chop therapy action.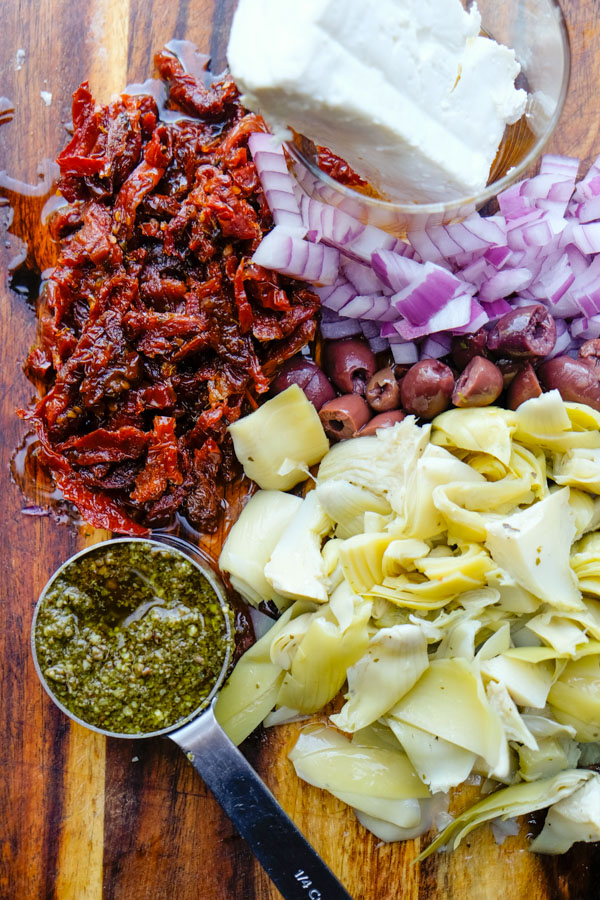 Pasta is cooked, drained, rinsed in cold water.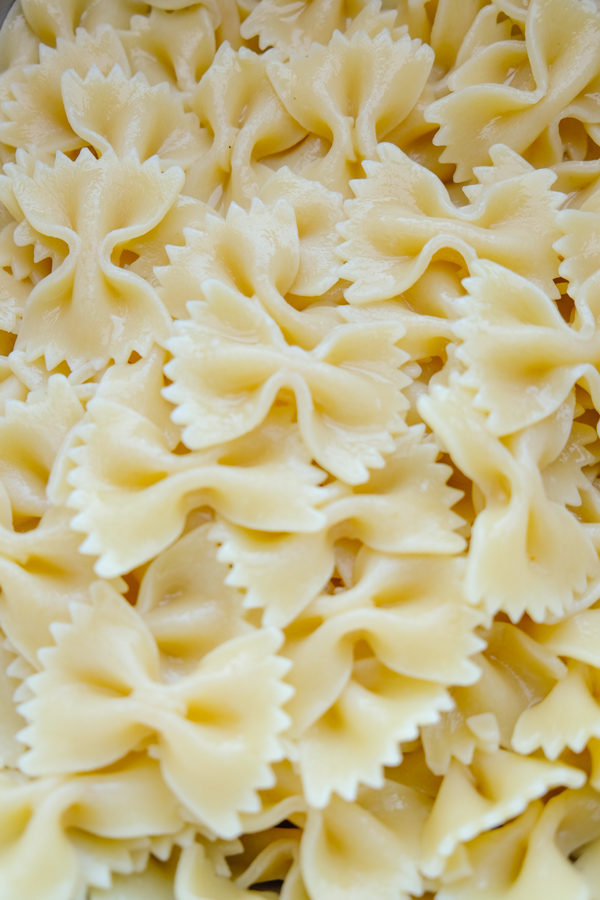 Pesto mixed in.
The reason why I like using pesto in here is that it gives it a good herby depth.
I love how it coats the pasta. It elevates the pasta salad and reminds me of the salad my parents used to get when they were entertaining company when I was a kid so I am QUITE nostalgic for it. Try it; you'll like it.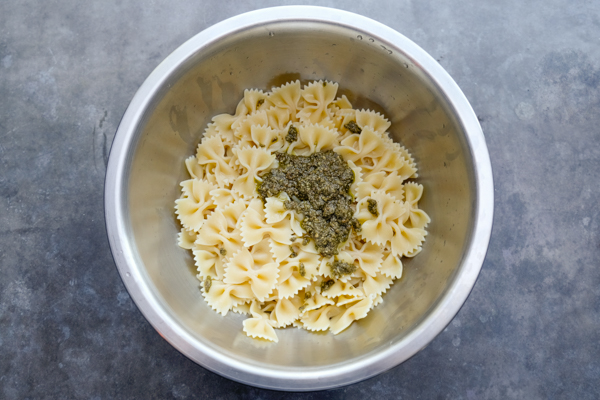 Mmmmhmmmm.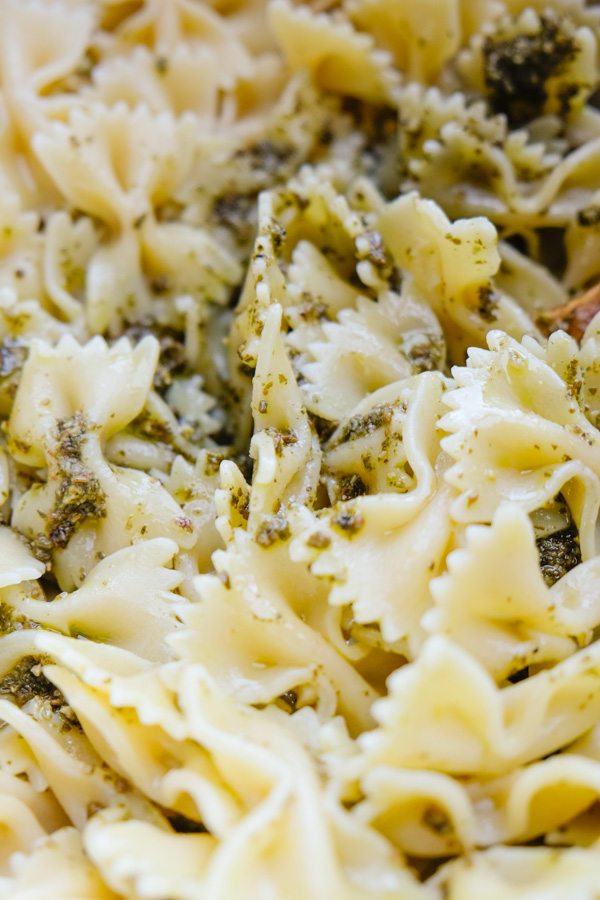 Oh yeah baby.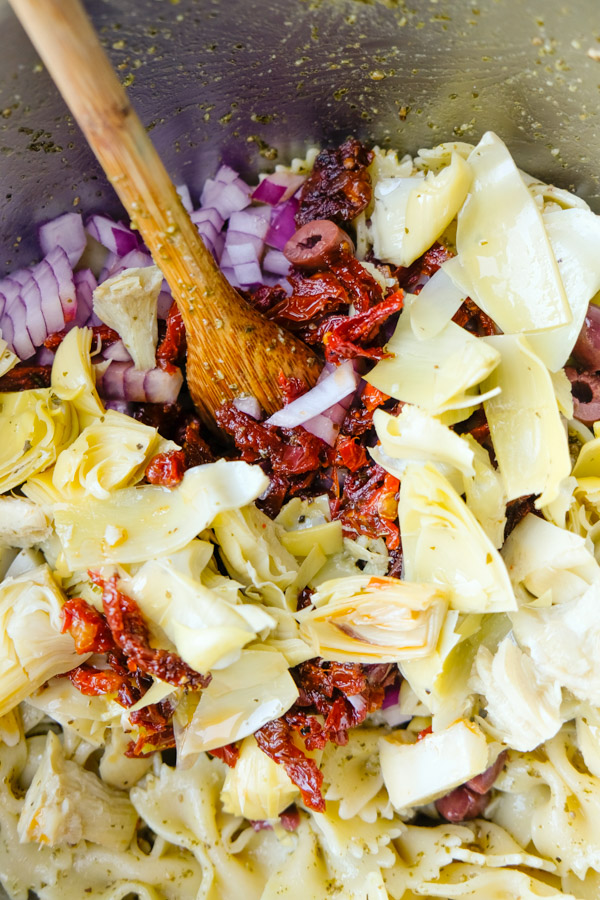 Followed by feta and vinegar.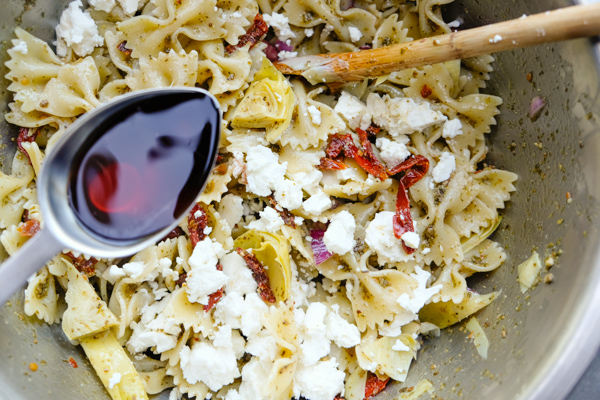 That's right.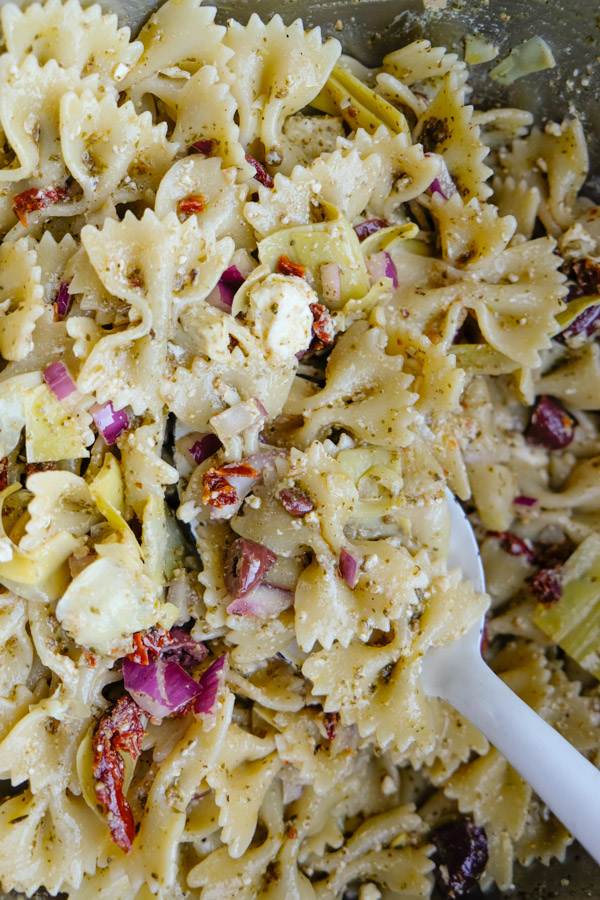 The thing about pasta salads is that they get better with age.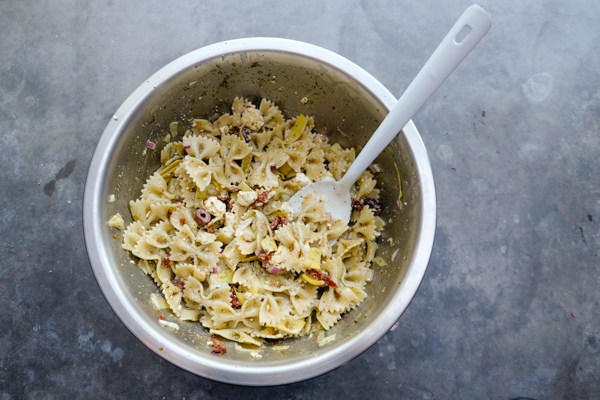 Which is why I like them part of our Meal prep rotation.
I can add things like arugula…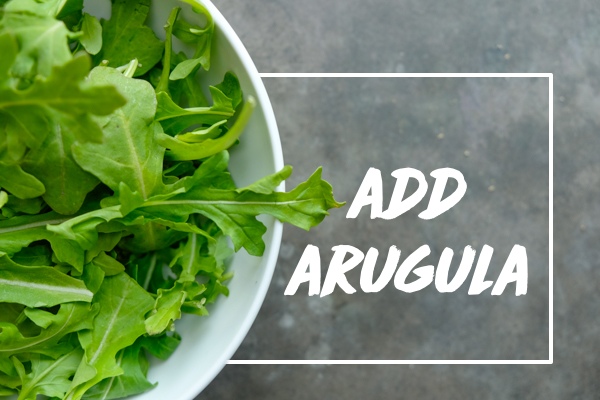 OR:
Perfect situation if you have weekday lunches to make for work.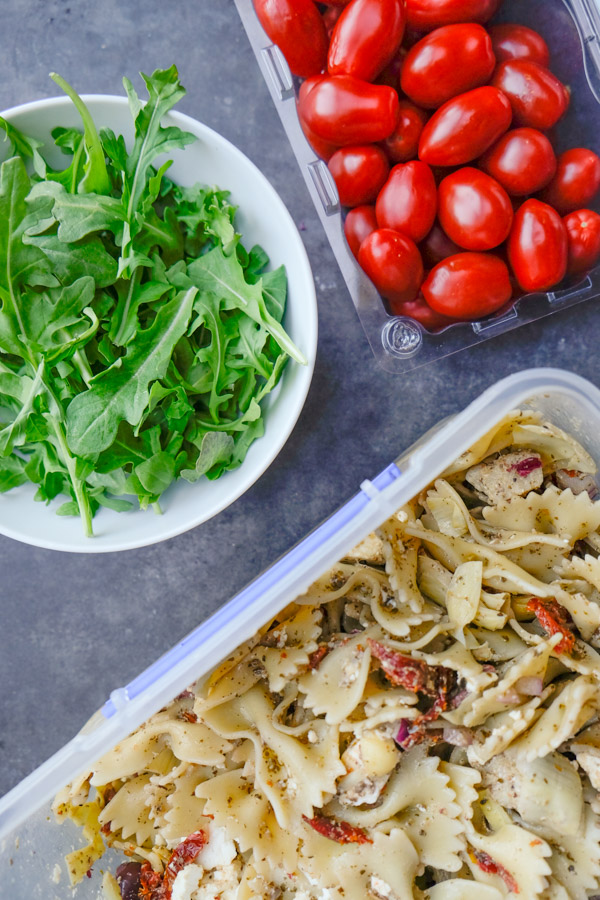 Brighten up with an extra splash of vinegar or lemon juice and look at you!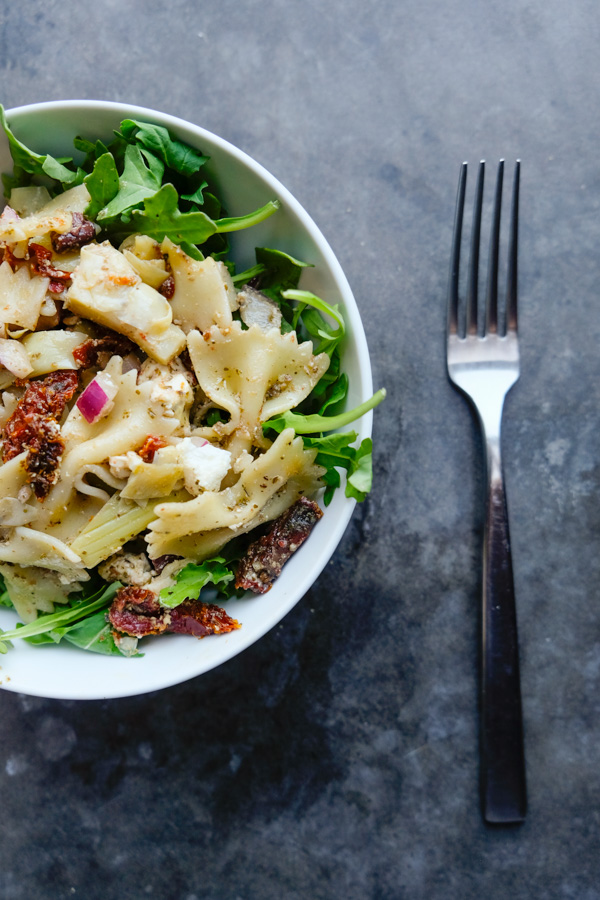 You're eating a salad!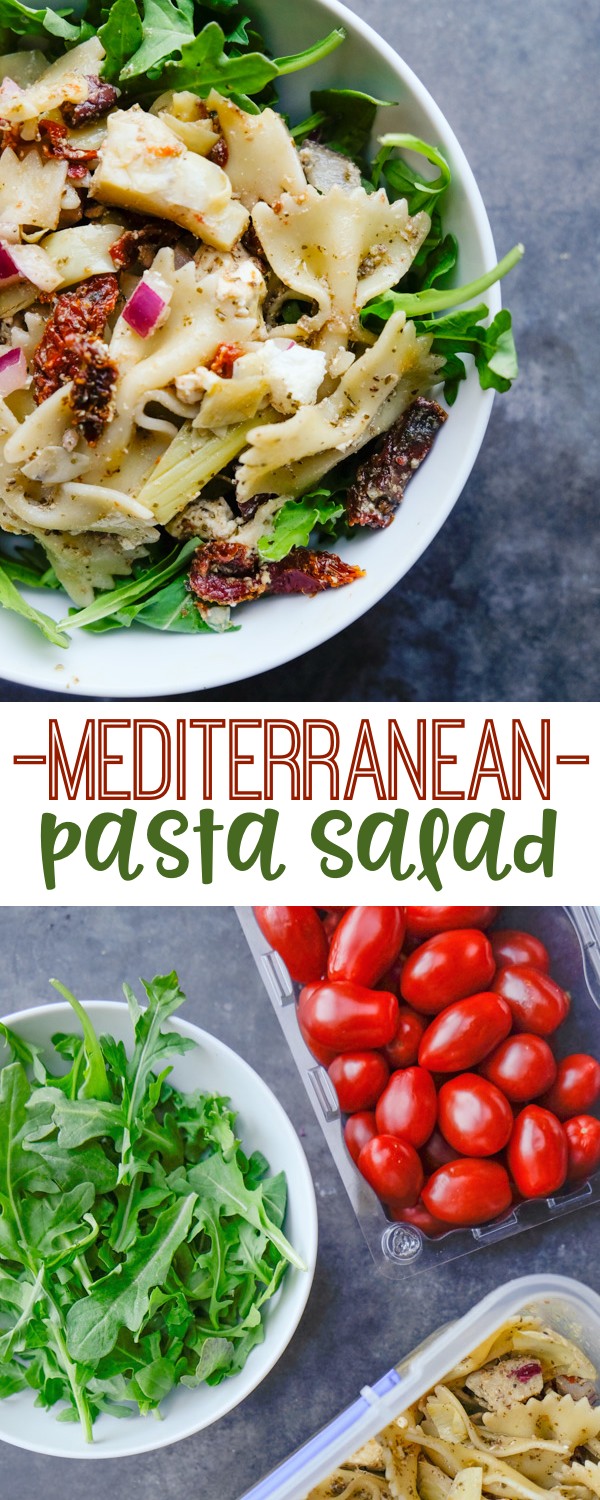 And making it through the week!
serves 4

1 lb. farfalle pasta
1/4 cup pesto
1/4 cup chopped sun-dried tomatoes
1 12 oz. jar marinated artichokes, roughly chopped
1/2 medium red onion, roughly chopped
1/3 cup chopped kalamata olives
1/3 cup crumbled feta cheese
1/4 cup red wine vinegar
salt & pepper to taste

Cook pasta according to directions. Rinse in cold water and set aside.  In a large bowl, toss pasta with pesto to coat evenly. Stir in sun-dried tomatoes, artichokes, olives, and feta. Stir in red wine vinegar and season with salt & pepper to taste. Cover and place in the refrigerator for at least 2 hours before serving, to let the flavors develop.