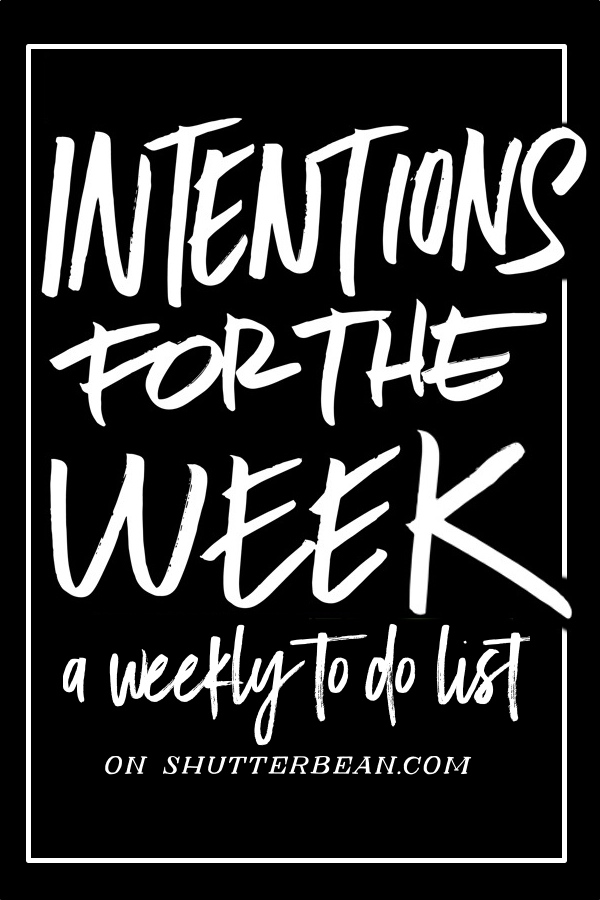 Hello, MONDAY! Fancy meeting you again! This weekend was pretty fun. Went up to St. Helena and did a Sip & Paint class with my friend Helen Jane! We got to make Georgia O'Keefe paintings while we drank wine. Got home yesterday afternoon in time for the Super Bowl. My boys are pretty unhappy right now since the Pats lost 🙁  We will probably be eating our feelings this week. Definitely going to try to make this Thai Basil Beef happen and maybe a Baked Pasta situation. We'll see!
I'm ready to get back into the swing of our routine, do some meal prep, clean out the fridge and get my head in the game. The weather is supposed to be really nice here in the Bay Area this week so I can't wait to open the windows and let fresh air in.  One of the biggest things I'm working on this week is going through all the books in my office/studio and getting rid of all the magazines I've saved and never looked through. My friend Jessica is coming down from Oregon to help! I cannot wait to get my space organized enough to show you. YAY!
Let's get our heads in the games with an Intentions for the Week list.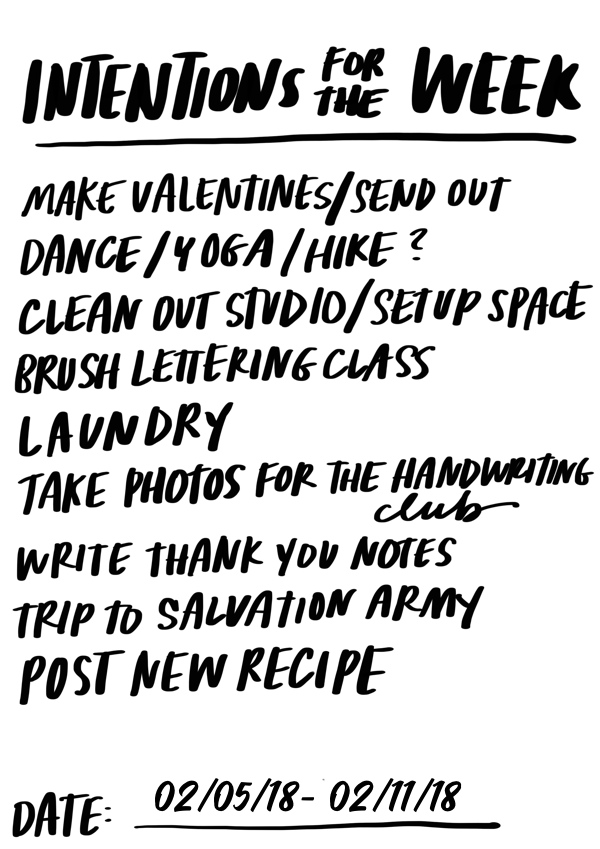 Intentions for the Week:
make valentines/send out
get some exercise going on
clean out studio space! streamline closets
brush lettering class
finish laundry
take photos for handwriting club
clean out fridge
write thank you notes
trip to Salvation Army (DONATE STUFF LIKE A MOFO)
post a new recipe on the blog
post wilbur hot springs photos on the blog
drink more water (this is helping)
send out orders for The Handwriting Club
Last Week's Intentions:
laundry
salvation army + target+ library
exercise dance/yoga/walk
finish Currently post for January (check it out here)
meetup with Sonia
get supplies for art class
straighten up pantry
mail packages to camden & erin
try a new recipe
accounting work
free up space on phone
post pictures from Wilbur Hot Springs
drink more water (this is helping)
Mantra this week: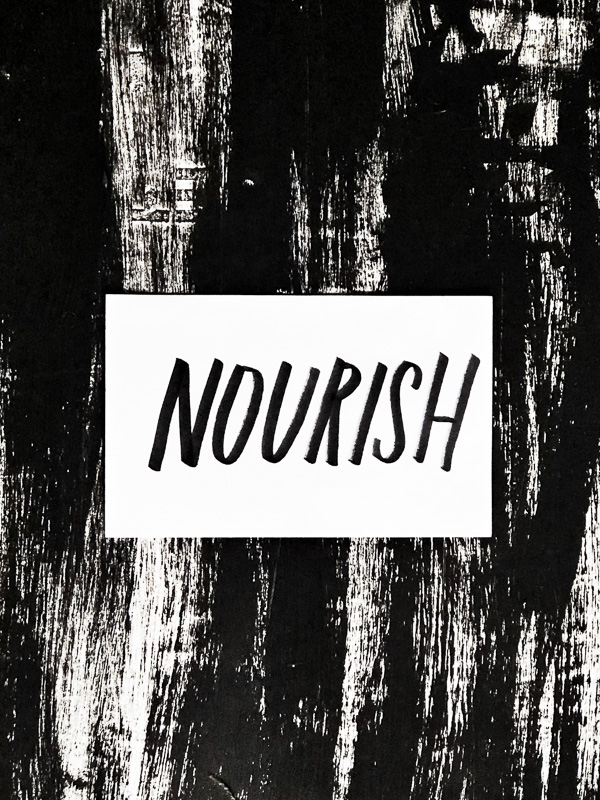 What about you? What are you up to this week? Leave your intentions and get your head in the game!