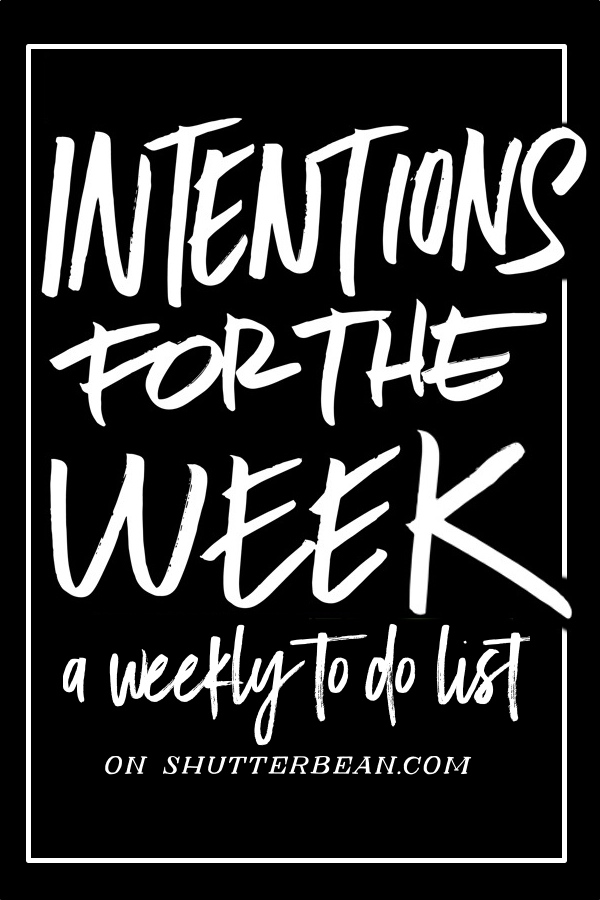 Happy Monday, friends!
This is your friendly reminder to slow down if you can. Take your time with things. Don't rush! I was rushing around my house yesterday and ended up breaking my pinky toe (I think!). Be present and don't hurry. That's when mistakes happen.  Everyone is rushing around and stress is at an all-time high.
Questions for you this week:
What can you do to make things easier for yourself?
How can you ask for help?
Feeling lost? Start with an Intentions for the Week list. Here's mine!
Intentions for the Week:
laundry
finish up Christmas shopping
get bloodwork done
make doctor's appointment
finish addressing + mailing holiday cards
send out packages to family + friends
straighten up workspace after packaging is done
gift for teachers
make another batch of chocolate chunk blondies
make banana bread with all the bananas I have leftover
drink enough water
take a bath
conference call prep
make more family dinners at home
meditate
order more food journals
get rid of paper piles around the house
do meal prep
grocery shop
bookkeeping
catch up on social media
events for school
plan a date night with Casey!
take pictures of our holiday decorations
Last Week's Intentions:
laundry
sell Food Journal!
address my holiday cards & send them out!
make a new cookie recipe/share recipe
work on packages/orders
trip to the post office (maybe a few trips!)
go out for a drive at night this week with the family- look at lights!
get some exercise
spend time around the Christmas tree
clean up office
clean out fridge/do some meal prep
remember to eat healthy food
drink enough water/tea
have a date with the calendar
plan a date night with Casey
grocery shop
bookkeeping
library time
donate items to school
work on Christmas shopping
keep the house tidy
give myself permission to go slow when I need to!

(I tried at times!)
Mantra for the Week: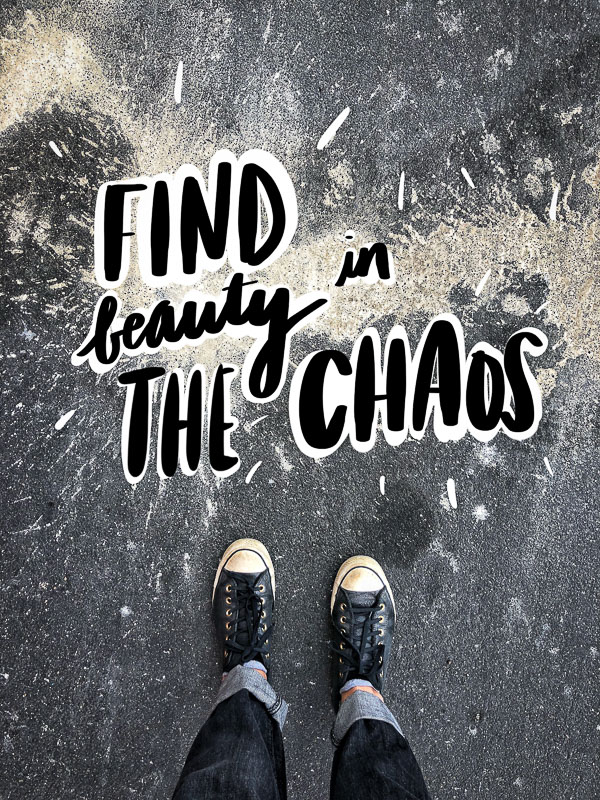 Pump Jam for the Week:
Have a great week! Don't forget to write down your Intentions for the Week! It will help hold you accountable.
I'm rooting for you!
xo
Tracy