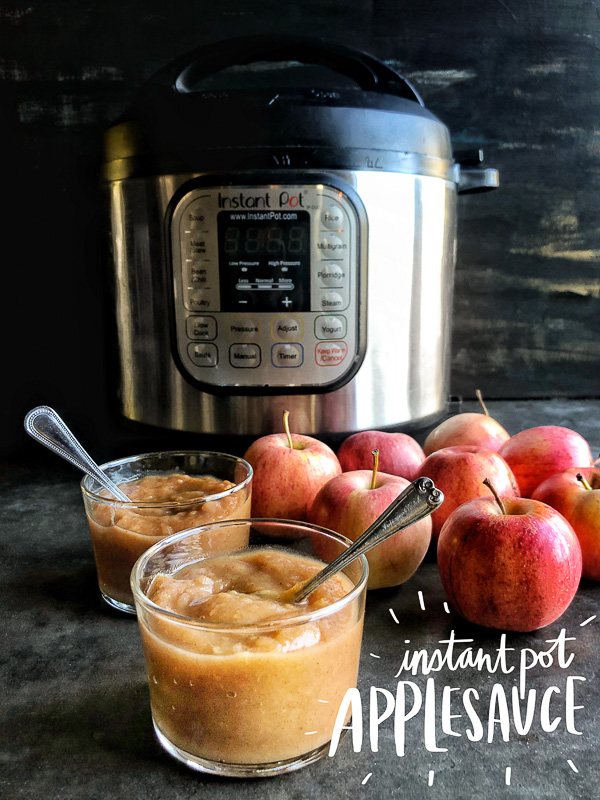 Instant Pot Applesauce is meal prep staple in my house. Mostly because it's easy to make (HELLO, it takes 10 minutes in the Instant Pot
!) and because I almost always buy too many apples. They are Cooper's favorite fruit, after all.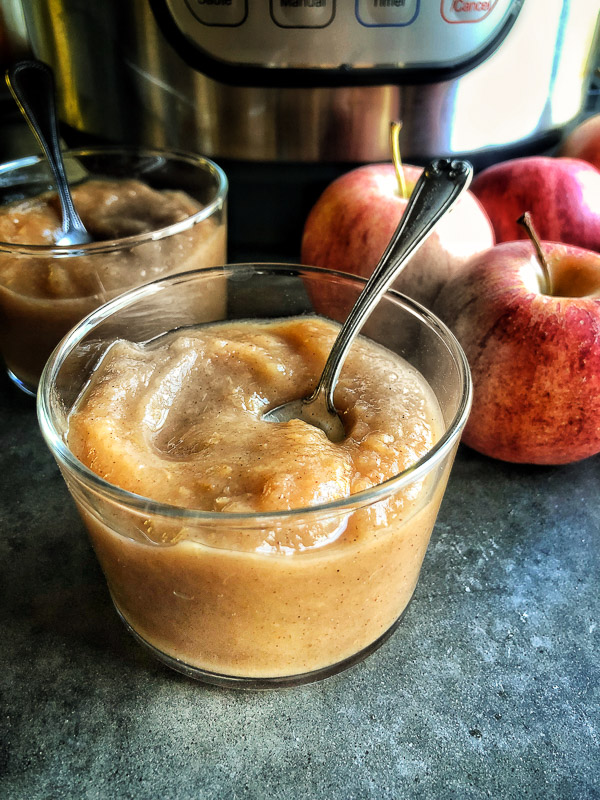 Everyone has different ways of making applesauce. Before I purchased my Instant Pot
a few years ago, I used to make it in sauce pot on the stove. The process would take awhile. I'd have to stir the apples to make sure none stuck to the bottom of the pan. The only good thing about that process was that it made my house smell amazing. Having something on the stove for an hour is not good for my easily distracted brain.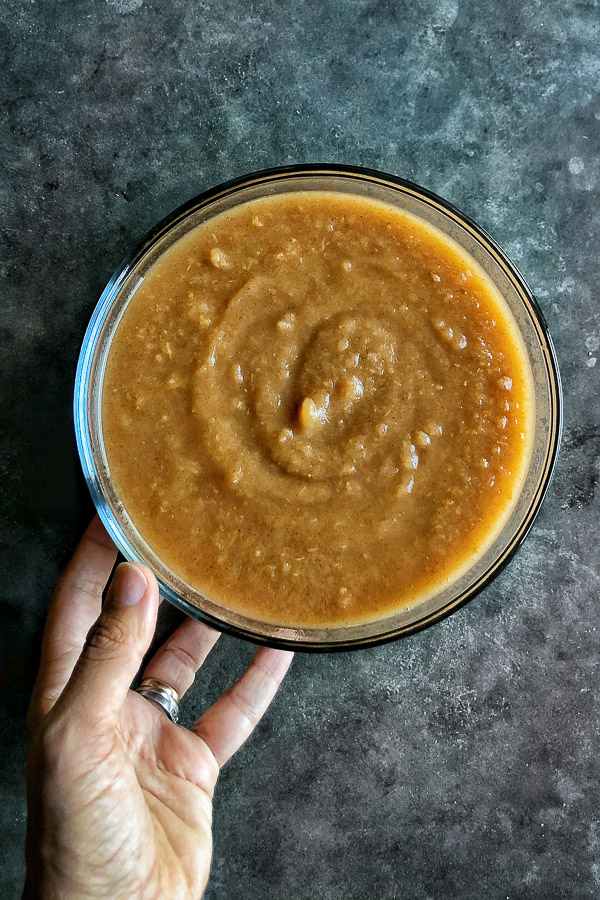 When I'm doing my (almost) weekly meal prep, I make hard boiled eggs, clean out the instant pot insert and then chopped up/leftover apples from the previous week go in for applesauce. In less than 20 minutes I have a batch of hard-boiled eggs and applesauce to add to my lineup. That is why I LOVE my Instant Pot.
Let's gather our ingredients: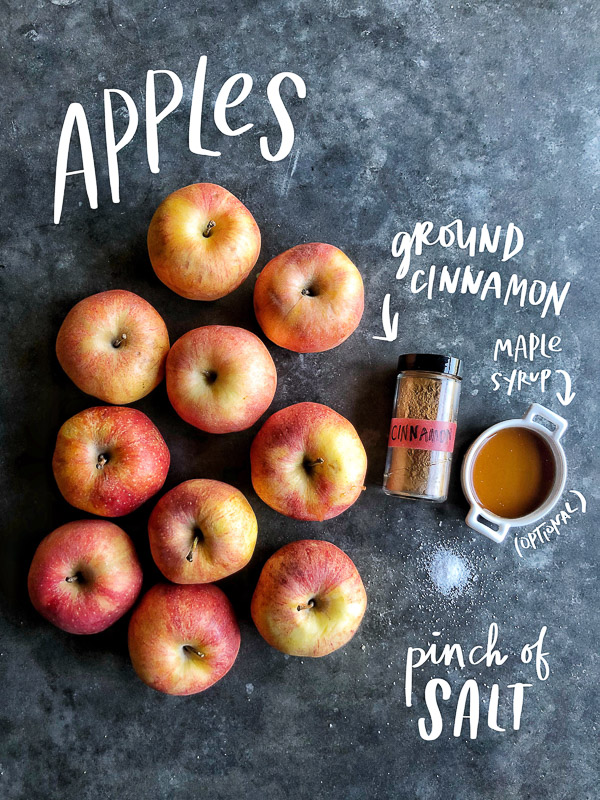 Cut your apples! I think I used pink lady apples for this batch. They're pretty sweet on their own so I don't add maple syrup. If you have an apple variety that is more tart, use some maple syrup to sweeten the deal. You can start with a tablespoon and add more to your final batch when you're done if you need to.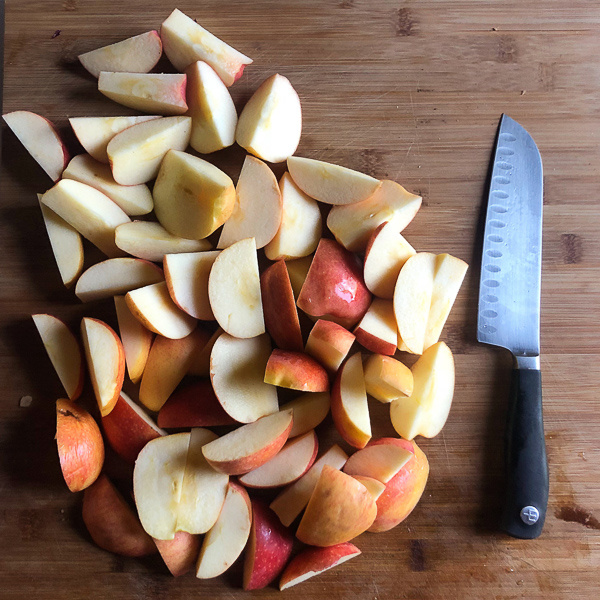 Ask you can see, I use the skins. Less fuss. Make sure you wash the apples thoroughly before using.
Add your cinnamon and a pinch of salt.
I like to add a splash of water to the mix just in case anything sticks (which it hasn't yet).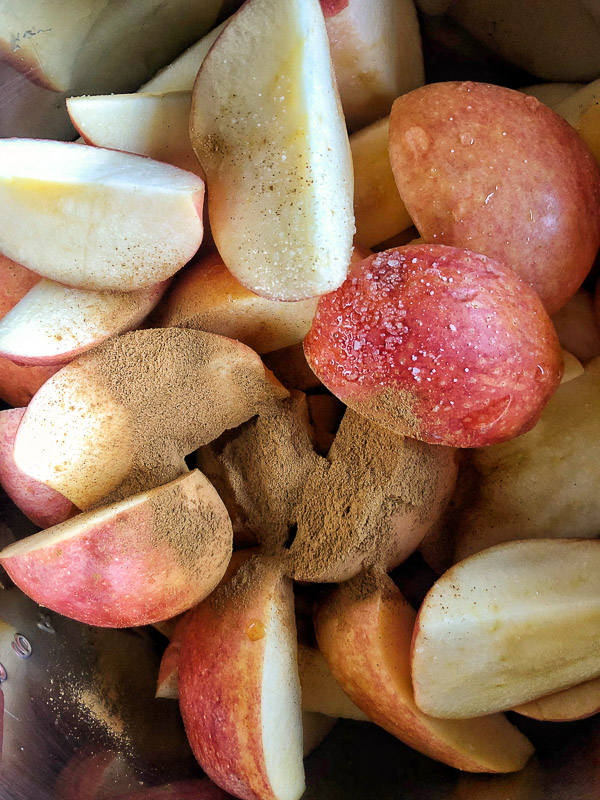 Instant Pot on HIGH pressure. Manual 10 minutes and release the steam manually.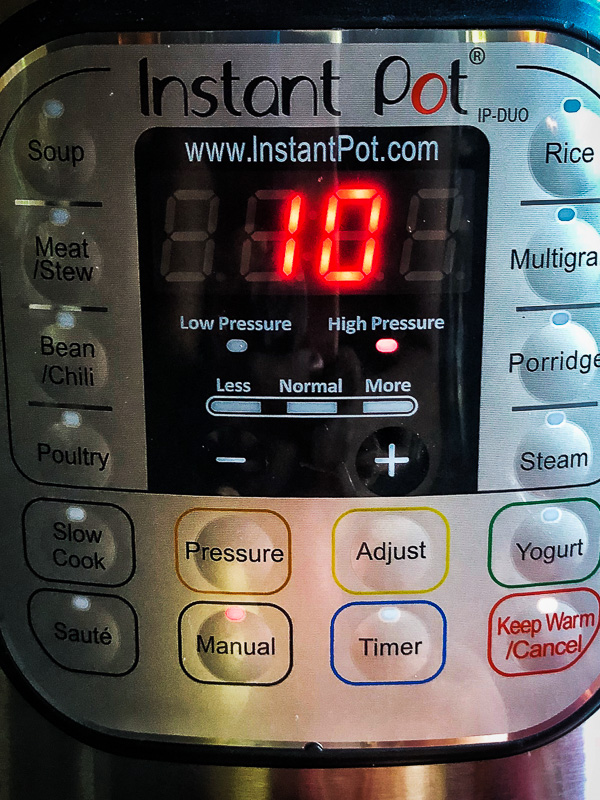 Open the lid! TADA!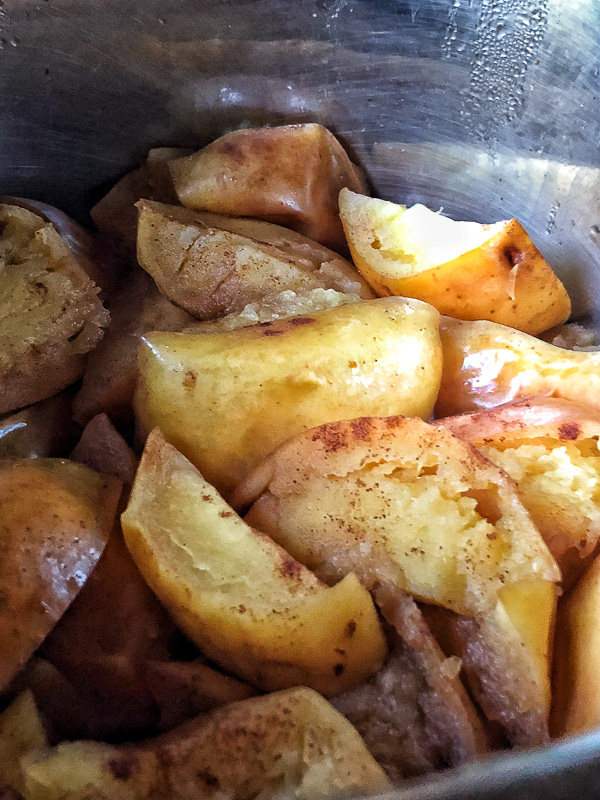 Take an immersion blender
and blend it all together!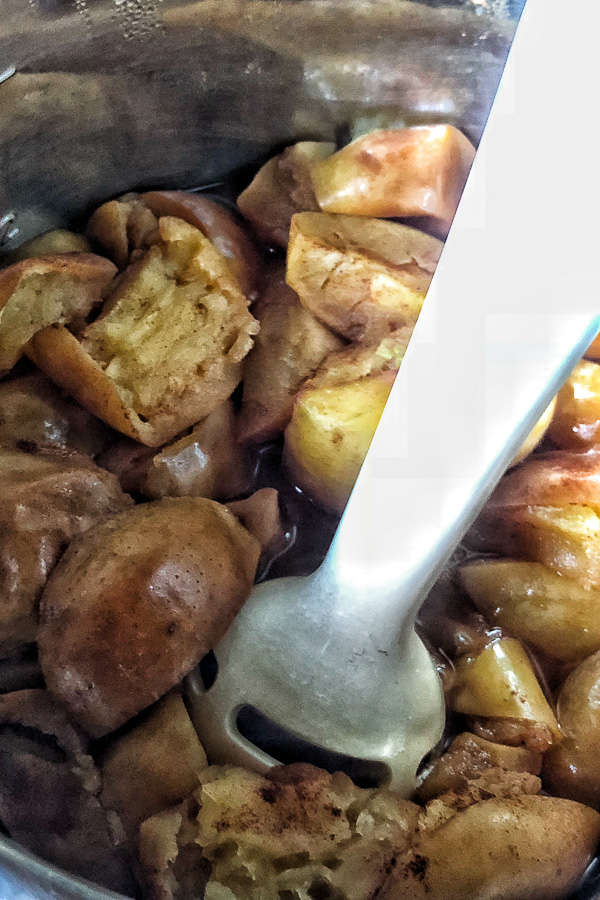 TADA!  As you can see, I prefer my applesauce with a lot of cinnamon and I use the skins.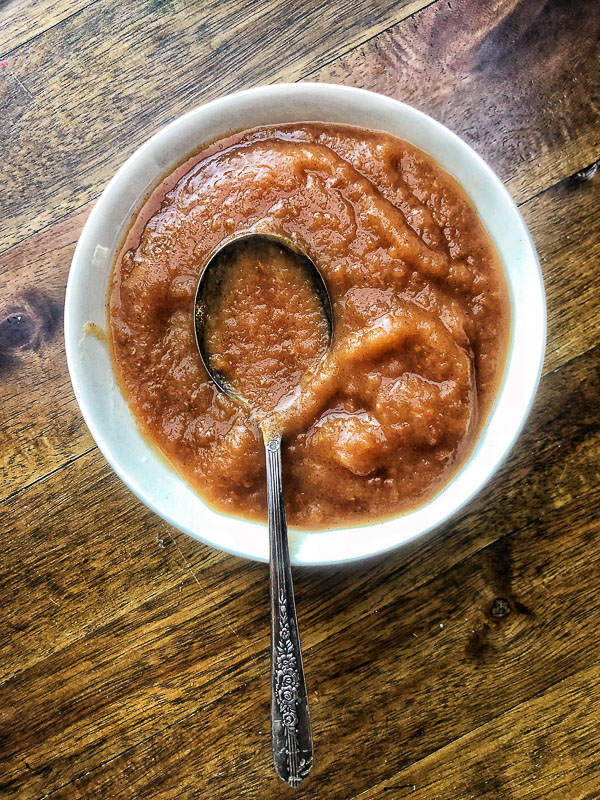 I hope this becomes a part of your meal prep rotation!
/donotprint]
Instant Pot Applesauce

makes about 3 cups

3 lbs. apples, cored and cut into quarters (skin on)
1 tablespoon ground cinnamon
pinch salt
splash of water
1 tablespoon maple syrup (optional)

Place the apples, cinnamon, salt, splash of water and maple syrup (if using) in your Instant Pot bowl insert. Stir to combine. Seal the lid on Instant pot.

With Instant pot on HIGH PRESSURE, press MANUAL setting and set time to 10 minutes then START. When cooking has complete, release steam manually.

Using an immersion blender, blend cooked apples in the Instant pot.  Transfer to container and store in the fridge for up to one week.