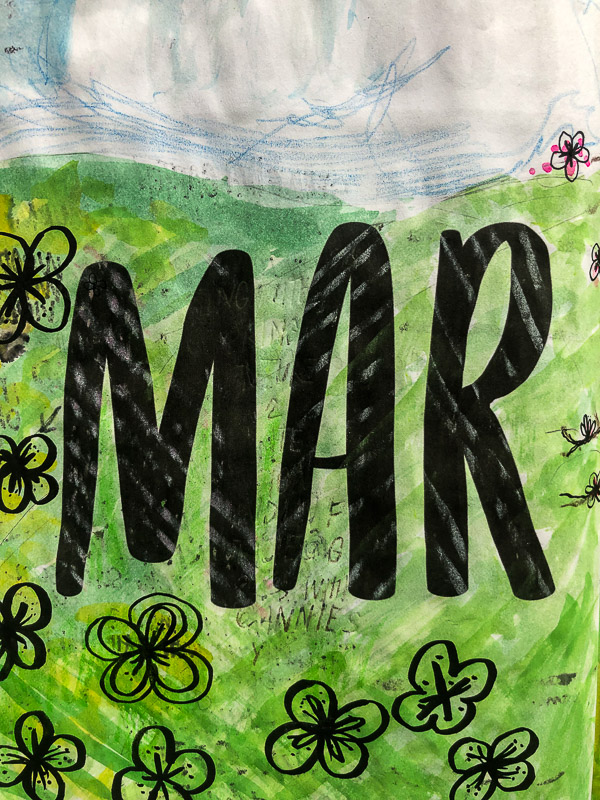 Currently March 2019
March recap! March went by fast for me. Did it for you?

I had fun putting blossoms all over my Currently workbook this month.
Let's break it down.

Inspired By:
The light. The blossoms.  The crisp air. How much the rain makes everything so green!
I'm appreciating the sun after all of the rain. We're due for more rain, so I'm bracing myself!
My yard is developing nicely with all the rain. I can't wait to see the leaves come back on this tree.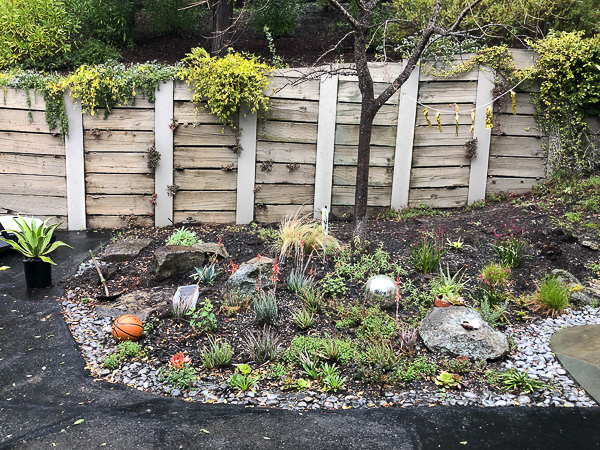 A day trip up to Indian Hot Springs with girlfriends was inspiring! I forget how many cool places we are close to in the Bay Area.
Will definitely be back again soon.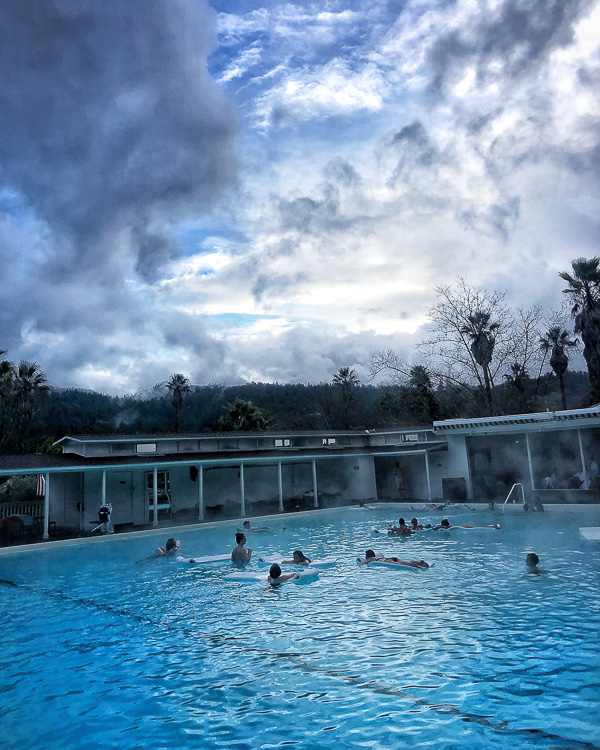 Watching:
This month we watched the show Sex Education. Very funny. I like the premise of the show and I had no idea that was Gillian Anderson!
Saw the movie Green Book in theaters with my friend Faye.  Definitely makes you think about how far we have come and how far we still must go in this country re: race.  I loved the set design/visuals.
Saw Titanic with Cooper. He enjoyed it!  I can't believe how many times I watched it when I was young.
Saw Bohemian Rhapsody and couldn't stop staring that his prosthetic teeth.  I am listening to Queen more now.
We have started watching Homecoming with Julia Roberts and it's sooooo good and fascinating. I'm into it and I can't wait to be done with writing this so we can watch another episode!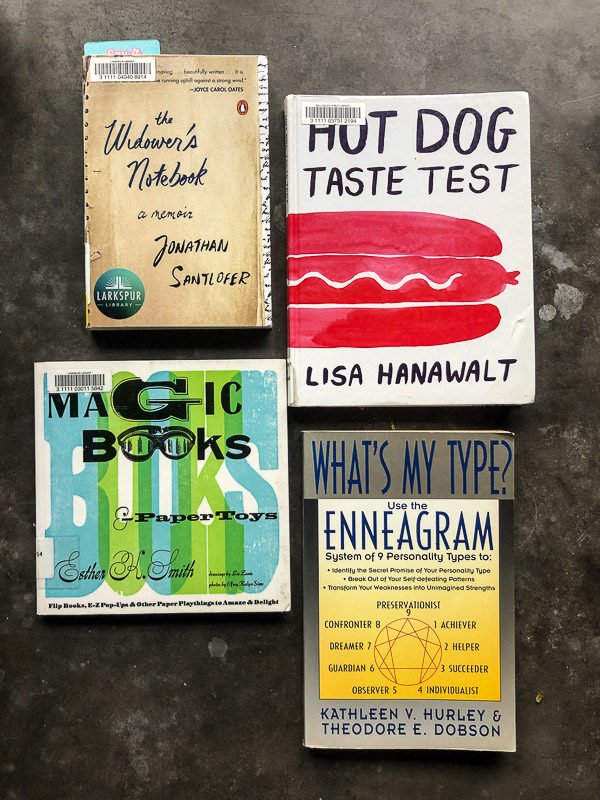 Reading:
The Widower's Notebook
–  The first page hooked me. I'm reading this one mostly for my Dad. I want to know what he's going through and this author's writing captivates me
Hot Dog Taste Test   This book gave me a lot of laughs. I sent so many pics to my friend Helen Jane from the book. Heehee. 
Magic Books  
–  I've been playing around with making more books besides the food journal and I wanted some inspiration!
What's My Type? Use the Enneagram
 – I'm a 2 with a 4 wing. This stuff is so fascinating and I want everyone in my life to take an enneagram test!
Thinking About:
WORK. I have a lot of stuff coming up soon and I'm trying to keep all of my ducks in a row.  I feel very fortunate to be busy. I just need to make sure I keep my self-care routine in place before I drown in it!
Listening To:
Some of the songs that are on repeat around here:
Enjoying the comedy of George Carlin on long drives. I wish he was still alive.
I also listened to a lot of Alanis Morrissette this month.
When I'm having a hard day and I need to turn to gratitude as a coping mechanism, this song pulls me out of it.
Dream Life:
I'm not remembering a lot of my dreams lately, but I do experience a lot of deja vu all the time. Sometimes I think my dream life mirrors my real life.
Eating/Drinking:
This month I stopped eating bread for Lent. I've switched up my breakfast of toast + eggs for a rice cake peanut butter and honey situation.
I also have been enjoying peach jam on the cakes when I'm not feeling like playing with honey.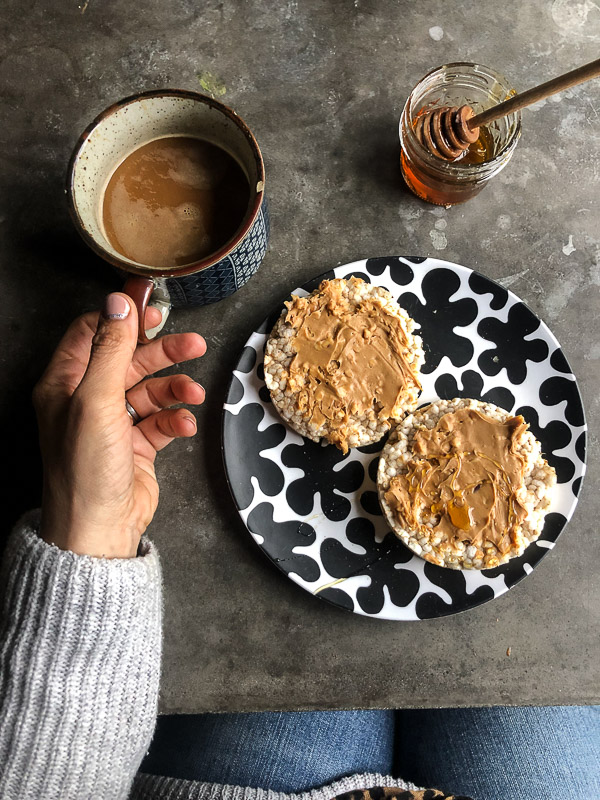 I added Polenta Cornbread into the meal prep mix!  It's made my husband very happy.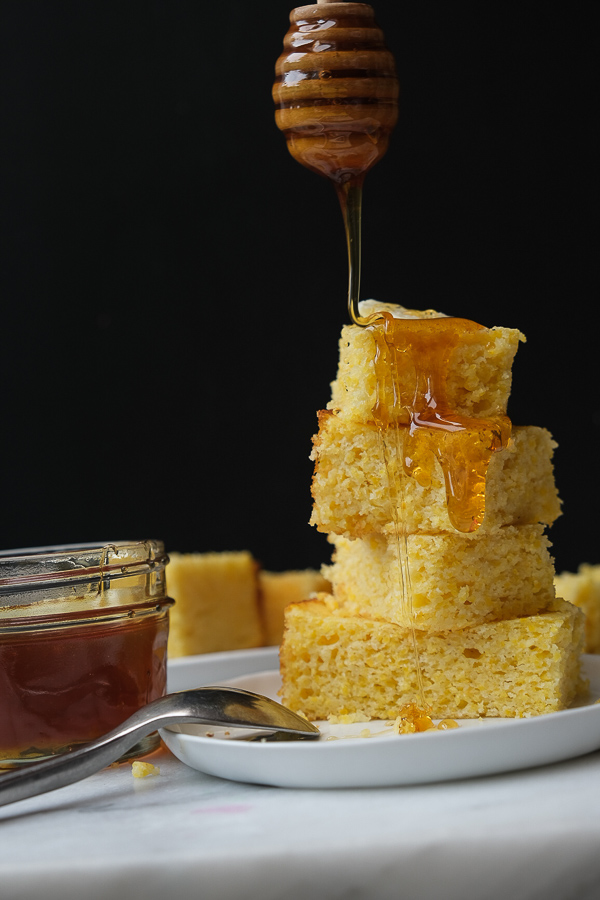 Switched things up and had fish tacos instead of carnitas for a taco night this month.
Note to self: buy more fish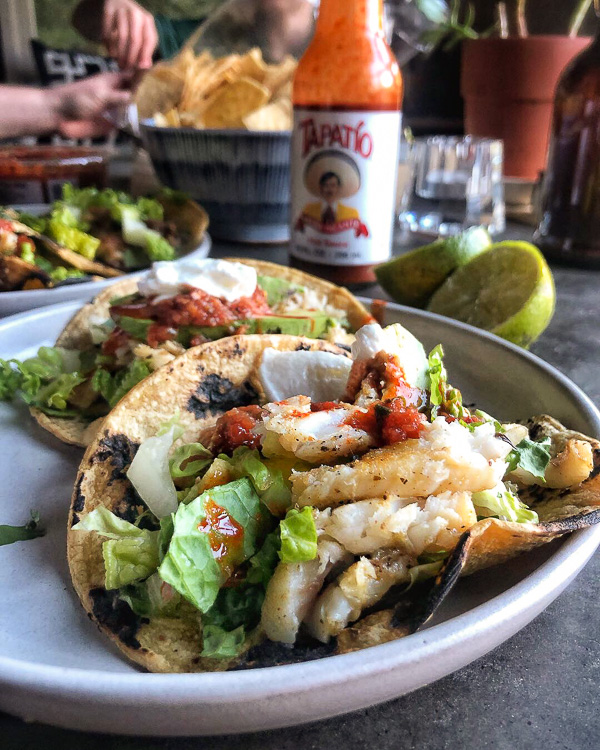 I've been eating more salads!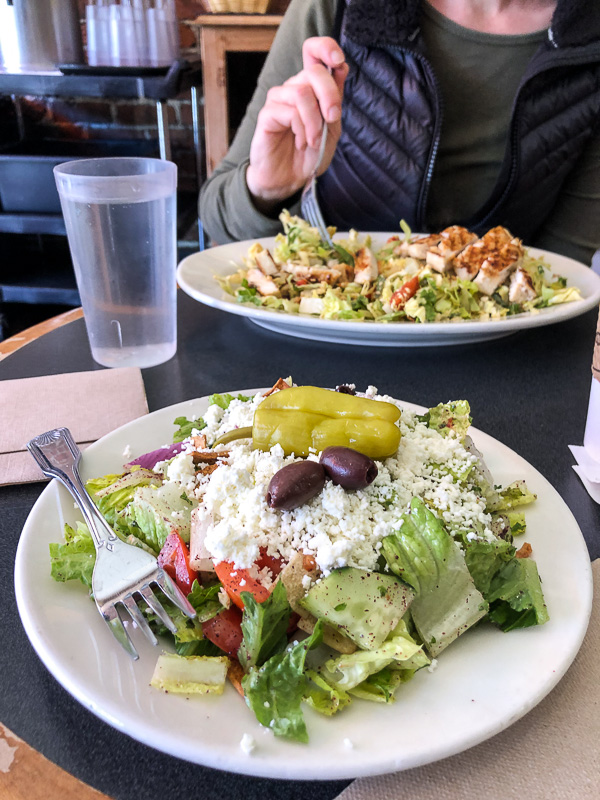 And a ton of Mexican food (my favorite). I've been on a refried bean kick this month.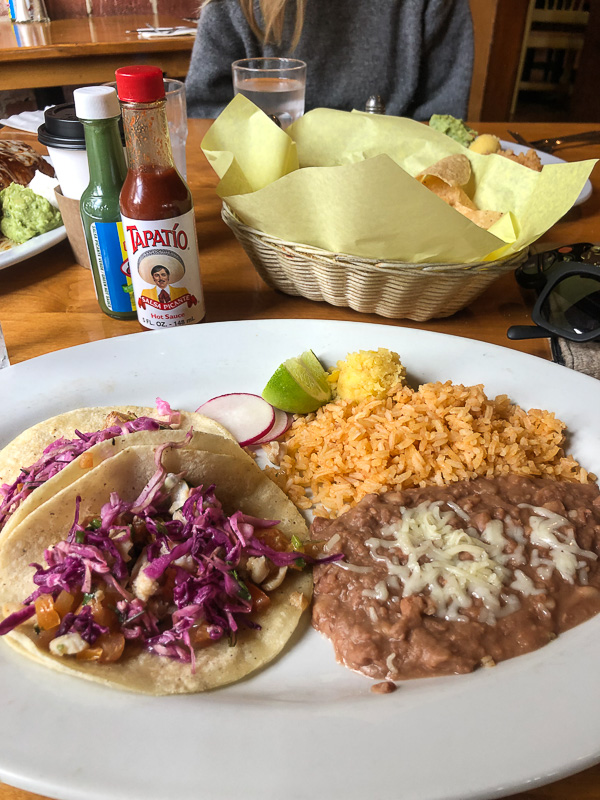 Still tracking what I eat in my food journal!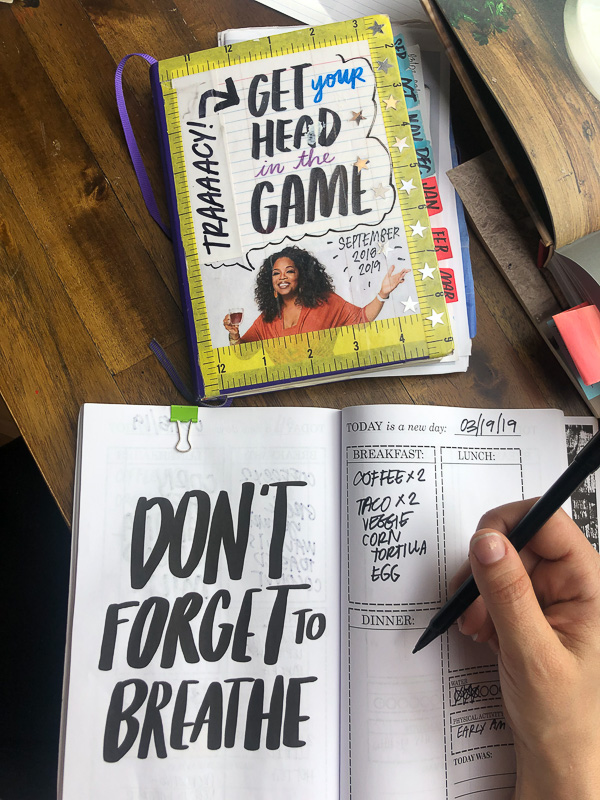 Some meal prep action! I would have done more but all of my Sundays were booked with social commitments this month.
Womp womp!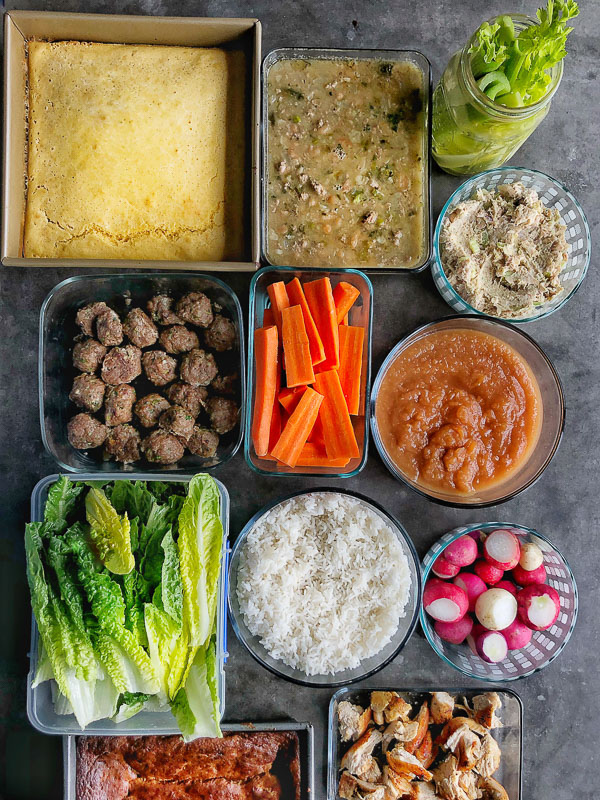 This water bottle is helping me keep hydrated this month.  YAY!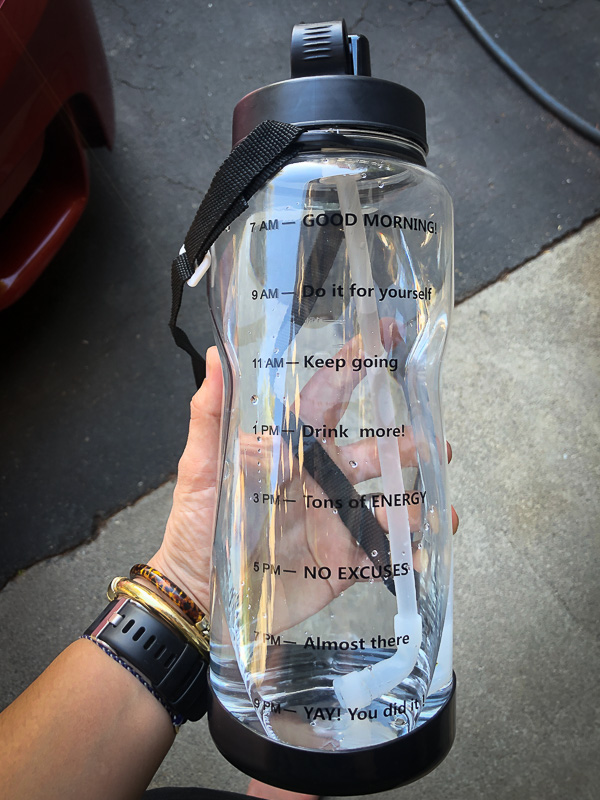 Roasted Broccoli and White Beans has been a real crowd pleaser!!!
And this month I wrote a bit about How to Work Your Way Out of a Food Rut!
I'm still working my way out of one. Weeeeeeeeeeeeeeeeeee!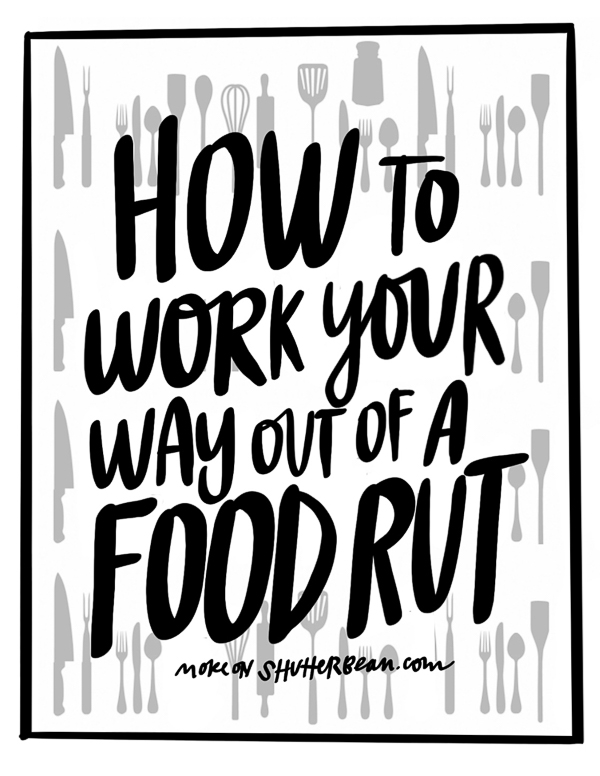 Self Portrait for March 2019: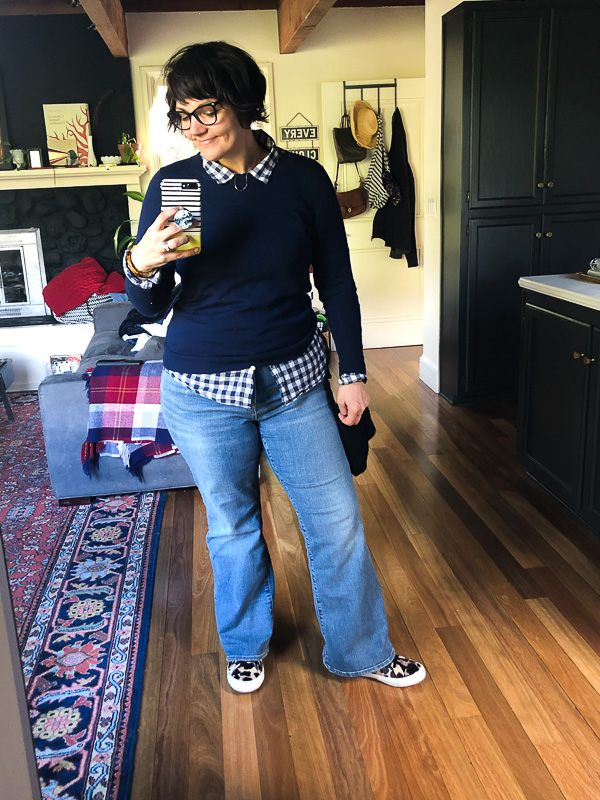 I'm loving my new leopard sneakers!
I decided to put the last few blank pages in the back of my workbook to good use and it's becoming a way for me to journal my self-portraits throughout the year.
I like seeing some of my favorite outfits in the process 🙂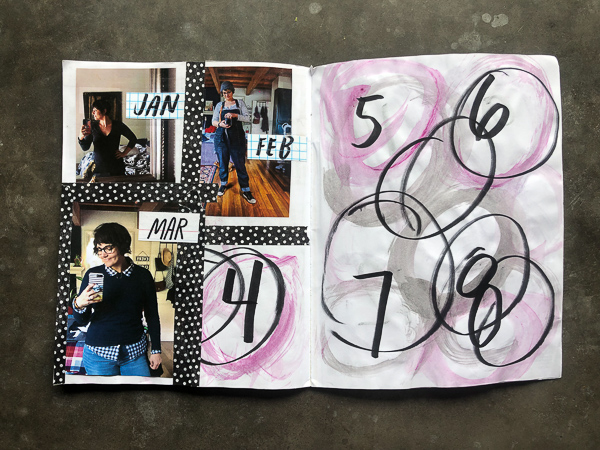 That was how my March went down! How was yours?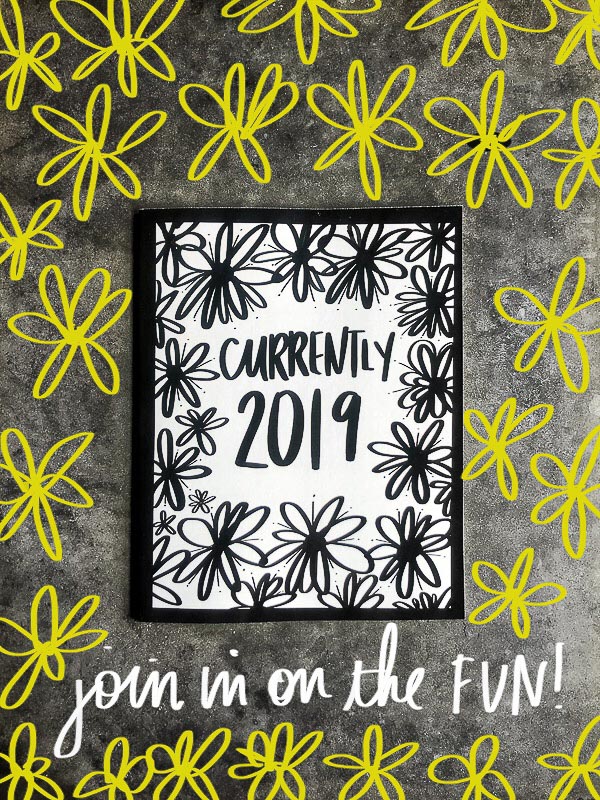 For more info on my Currently Workbook, check out my post!
You can follow my workbook adventures on Instagram. Be sure to check out #currently2019 and follow @thehandwritingclub
I hope you have a wonderful April!