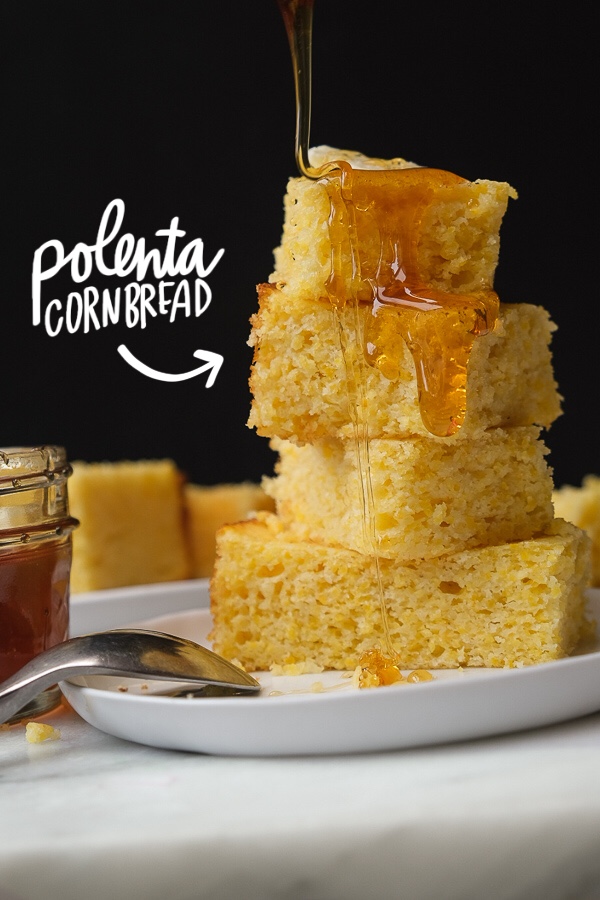 I'm currently going through a polenta phase. I started making it in the rice cooker (I'll share soon) for breakfast on weekends and a few times during the week. Polenta is one of my favorite pantry staples because it is a vehicle for sauce and toppings and I like both of those things.
 Hello, comfort food.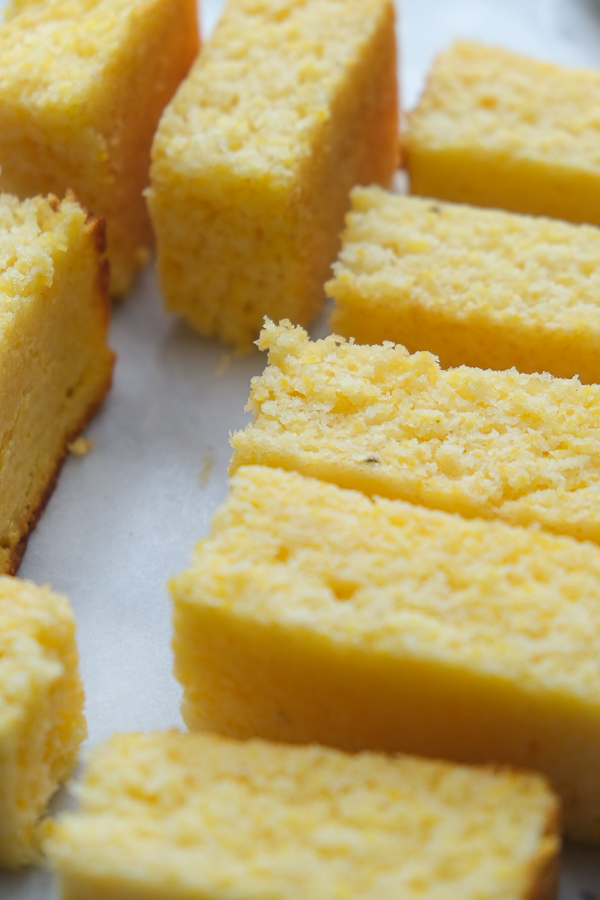 I've been trying to add cornbread into our meal prep rotation because Casey loves cornbread and I like having something on the counter to offer unexpected guests or family. It's a great way to round out my Turkey White Bean Chili, or any chili for that matter. The problem is, I've been having a hard time finding a cornbread recipe that I like. On one of my many cornbread attempts, I ran out of fine cornmeal and used the polenta I had in the pantry.  And here we are! I landed on a recipe for cornbread that I actually love! Most of them being bland, boring, dry or crumbly for my taste. This one definitely is the oppoosite of that.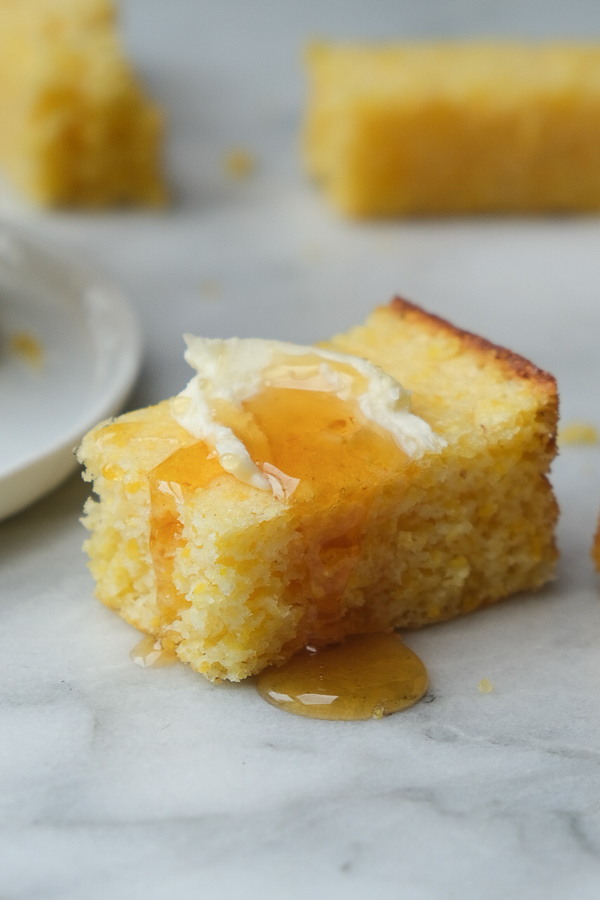 As a person who likes texture in my bread (see the ultimate veggie sandwich and/or hippy banana bread), the polenta REALLY does it for me. There's a nice sweetness with the sugar, a hint of tang with the buttermilk. It's not mushy or crumbly. It's light, with a bit of texture and a nice crispy edge. No real need to be drowned in butter like all the recipes I tried before (although that didn't stop me from doing so!). This one has all the flavor I look for in a cornbread.
Welcome to my meal prep arsenal, Polenta Cornbread! Glad to have you. You'll fit in nicely here and I think I might put blueberries in you next time. Just for fun!
Ingredients are gathered.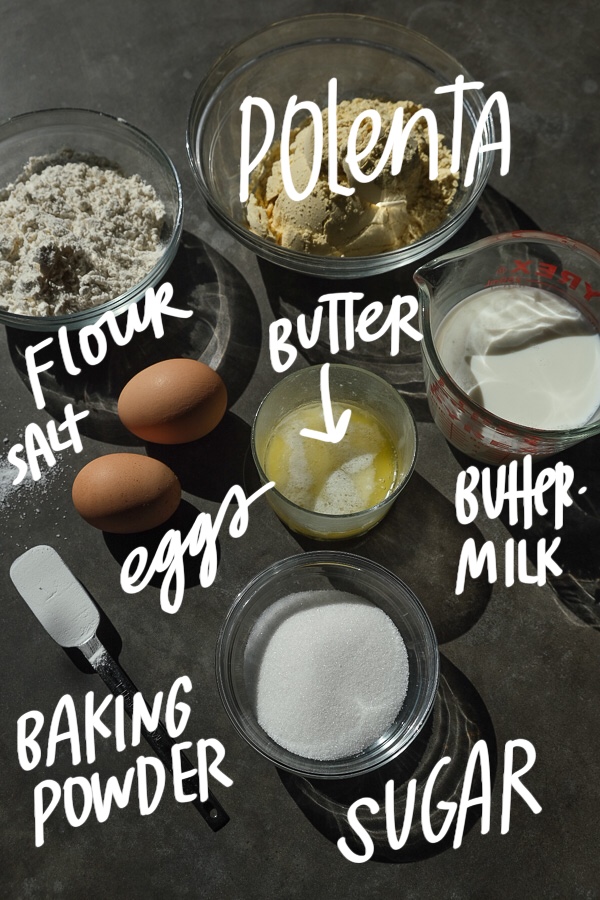 All the wet ingredients mixed.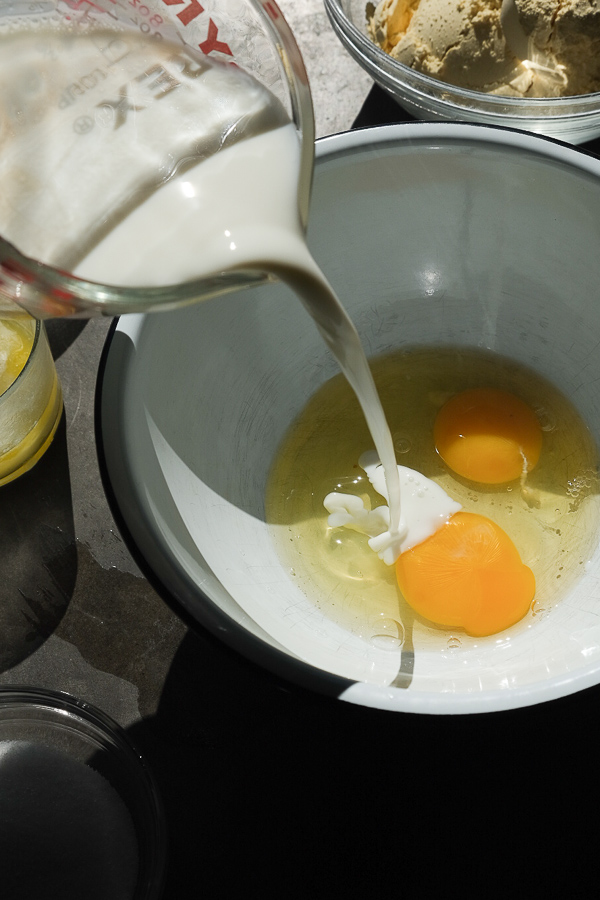 Dry meets wet.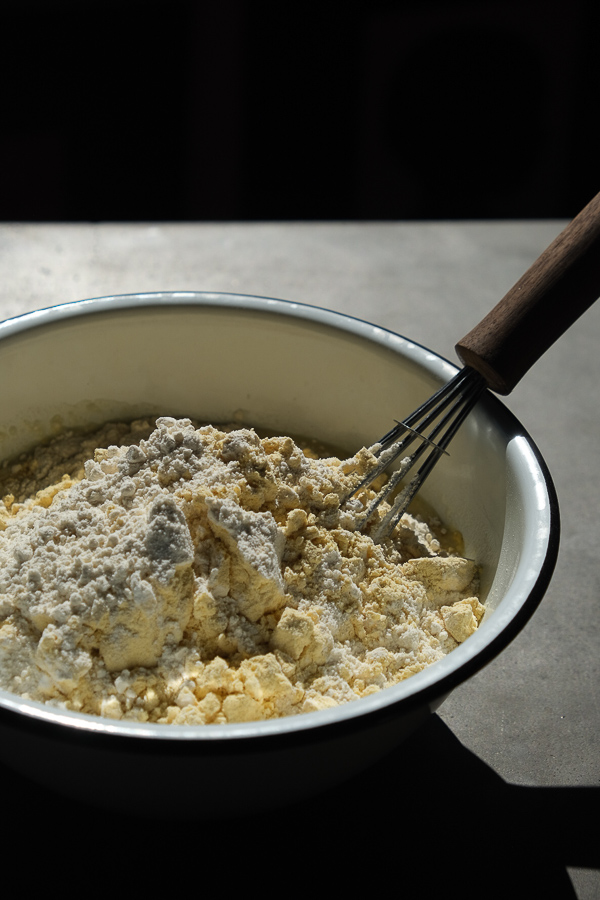 Hey, batter batter!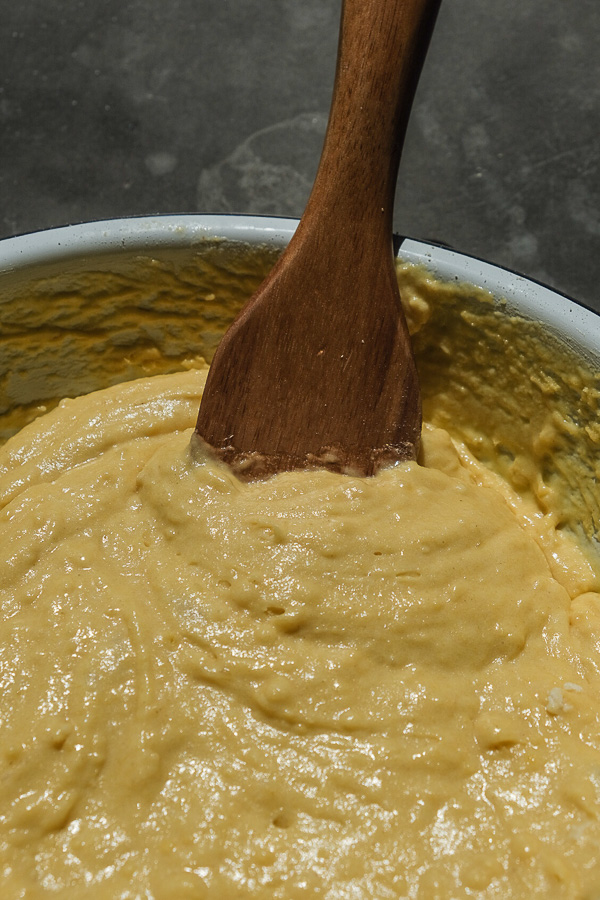 Baked in a prepared pan.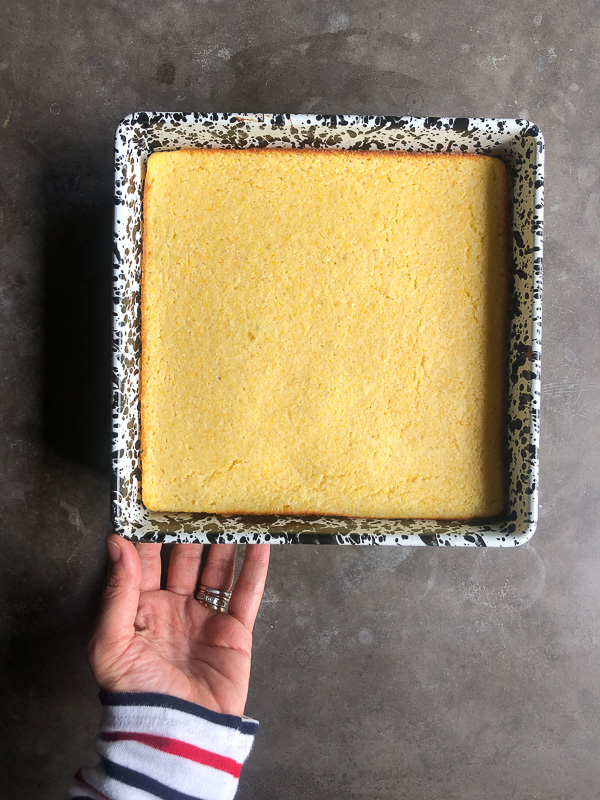 First slice.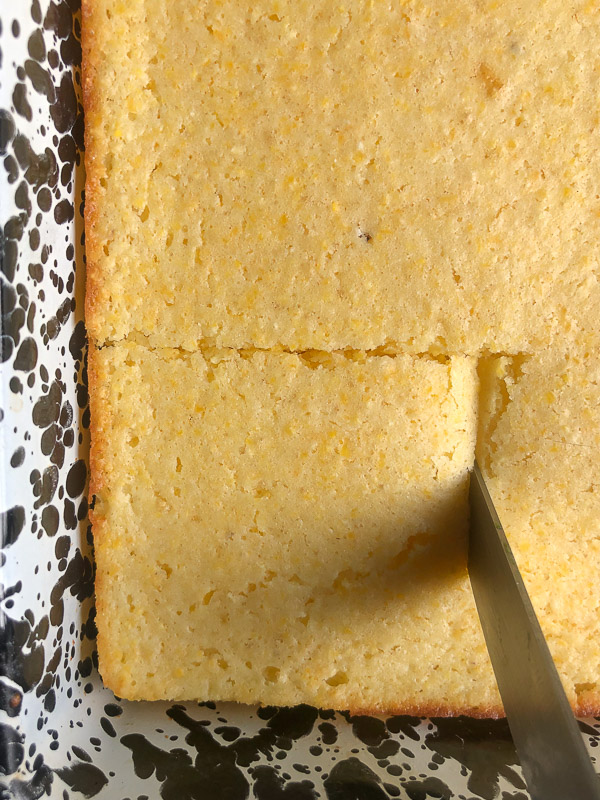 Inspection.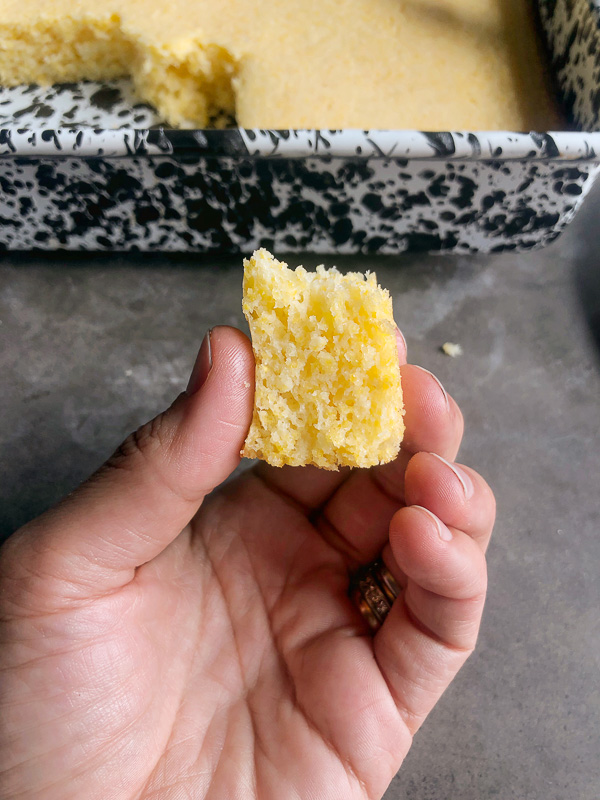 All of a sudden one square turns into two…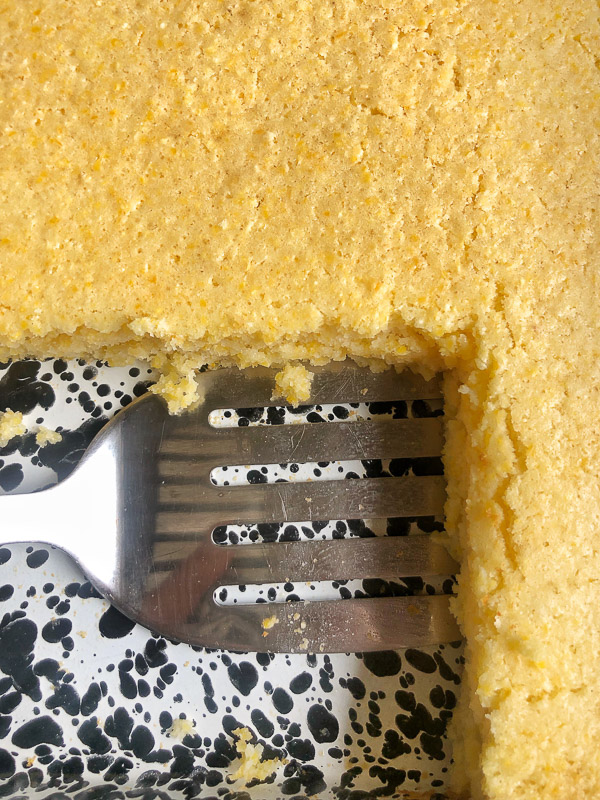 And then you're getting the honey out of the cabinet.
Drizzle fest.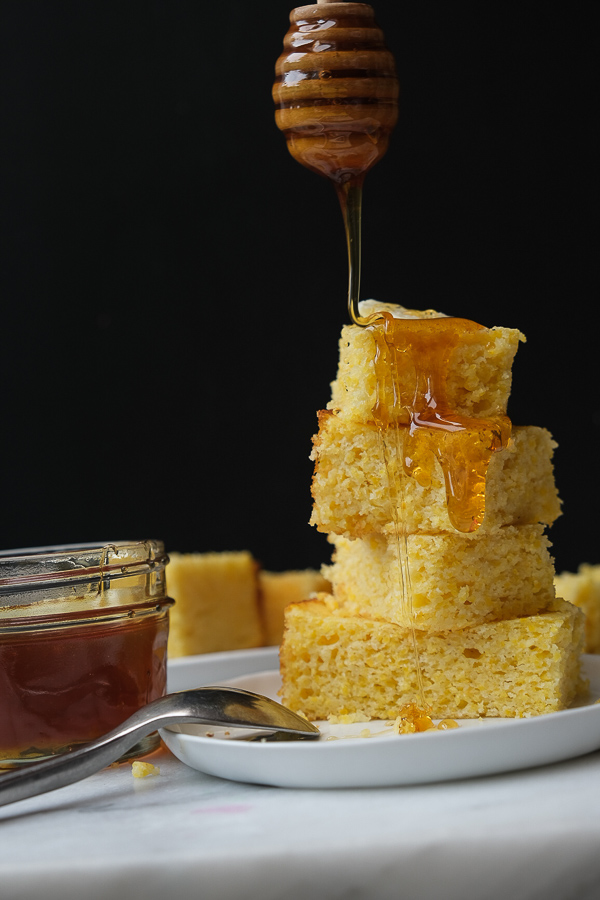 I know who is gonna be happy for breakfast.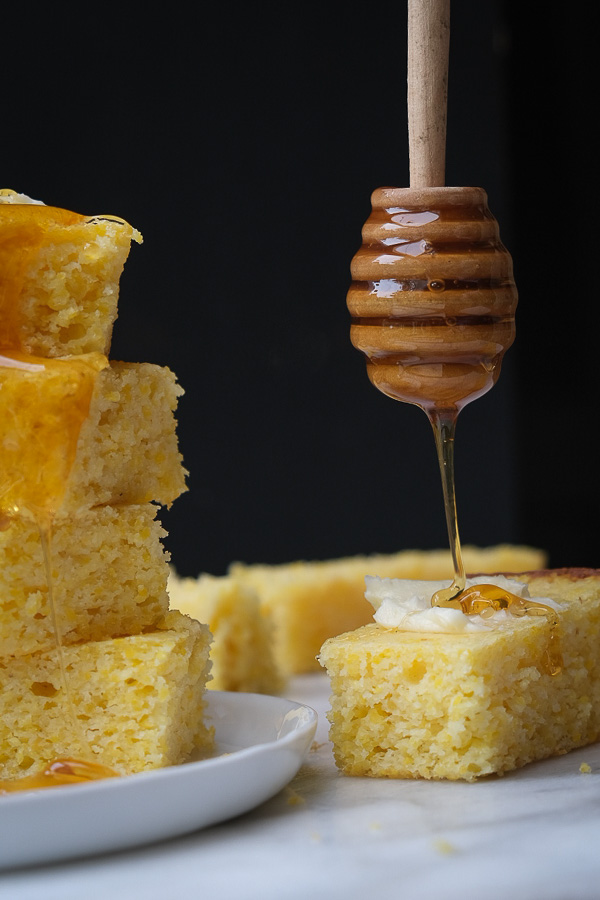 Spoiler alert: YOU
Polenta Cornbread

makes about 10 servings

1 cup buttermilk

1/4 cup melted butter

2 large eggs

1 cup polenta

1 cup all-purpose flour

⅓ cup sugar

1 tablespoon baking powder

1 teaspoon salt

Preheat oven to 400F.  Grease bottom of a 9×9 pan with butter or cooking spray. In a large bowl, beat buttermilk, butter, and eggs with a wire whisk.

Stir in remaining ingredients just until flour is moistened (batter will have lumps). Pour batter into prepared pan and bake 20-25 minutes or until golden brown and toothpick inserted in the center comes out clean. Serve warm.