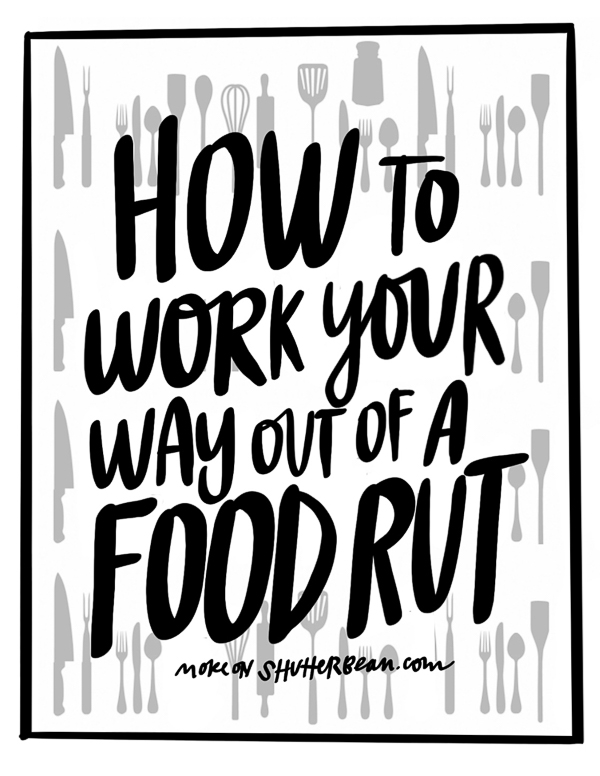 I have been through several food ruts in the past year (hello, grief!) and I thought I'd write a post that will help me when I need help again.  See also Keeping Creativity Alive. 
OK, here we go.
Hello, Tracy. I'm glad you're here.  Here is:
How to Work Your Way Out of a Food Rut.  
First, you must interview yourself. Ask yourself the following questions.
How do you know you're in a food rut? 
and
Why are you in a food rut? 
Right now, you know when you're in a food rut when food isn't exciting.
You've been eating the same thing, you've lost your ooomph in the kitchen and have no idea what to cook/eat.
YOU ARE BORED WITH FOOD and the pace of the internet and this idea of making NEW! EXCITING! GROUNDBREAKING! recipes can take the fun out of eating/cooking. The kitchen needs cleaning (AGAIN) when you cook and sometimes you just can't add that to your plate after working all day (sometimes in the kitchen).  Having to feed two other people who have different tastebuds/likes/dislikes can feel uninspiring.  When you're trying to be healthy and good food choices, it can be so difficult.
How do you work your way out of a food rut?
MAKE CHANGES!
Remember what your Mom always used to say: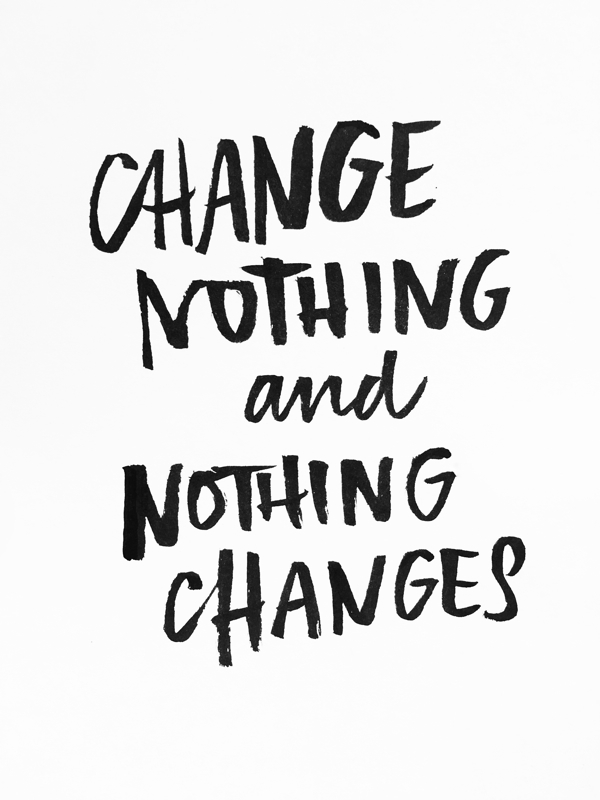 Shock your system by making something new.

A food rut is a perfect excuse to try a new recipe!
Think about your meal arsenal.
What could you add? What needs to be retired (for a bit at least!)? 
Is there something you've always wanted to try to make on your own? Give yourself a challenge and make something!
Was there anything that someone you cook for loved while you were out to eat recently? Maybe you can find a way to prepare it at home? Maybe you can find a way to prepare a healthier version too?
Get your brain going!
You save a lot of recipes on Pinterest to try. Check out NOM WORTHY + SHUTTERBEAN RECIPES for inspo.
If you're trying to make better choices,  check out your  A Picture of Health board if you want to see what healthy looks like.
When in doubt, check your recipes archives too.  You've been sharing recipes for 12 years. You have a lot of inspiration. Pull from the past. It's ripe for the picking!

But maybe you don't have the energy to try a whole new recipe?
Throwing a new ingredient into your shopping cart to try can make a world of difference.
This herb salt has really changed your salad and popcorn game.
It's amazing how a simple ingredient can breath new life into your routine.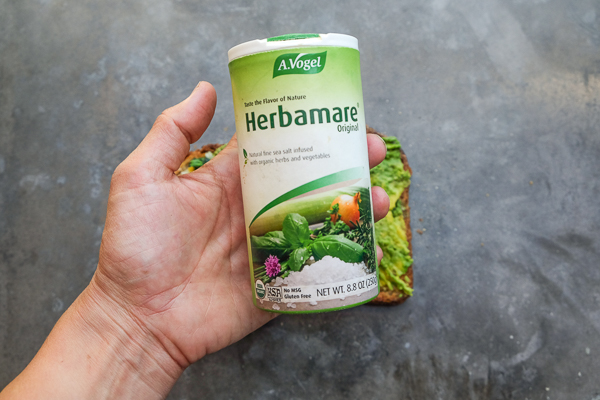 A perfect example is this crunchy garlic chili oil
you've been enjoying for the past few months.
You added it to a lot of things and it's helped you eat more vegetables because it tastes so good on them.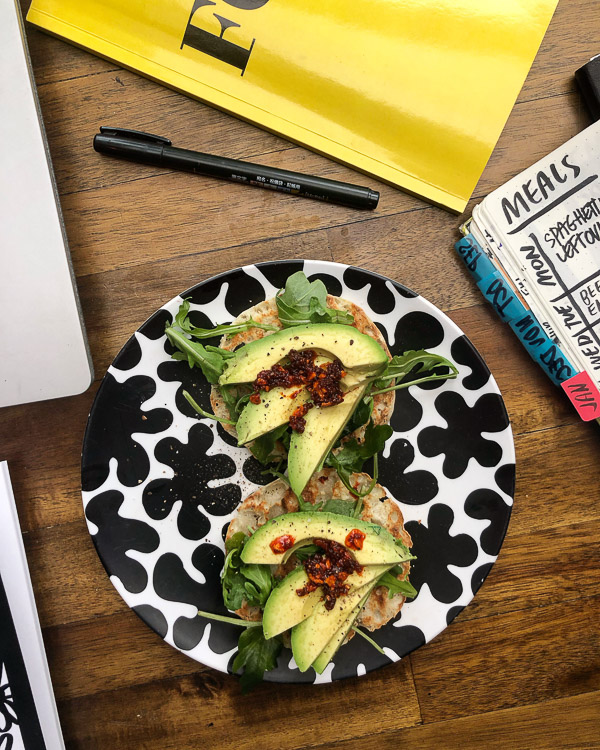 You find a lot of inspiration in a salad bar/hot bar situation.
Put a new ingredient in your lineup every time. Play with new combinations. New salad dressing! Perhaps you'll unlock a new favorite?
That's how your reset button salad was invented.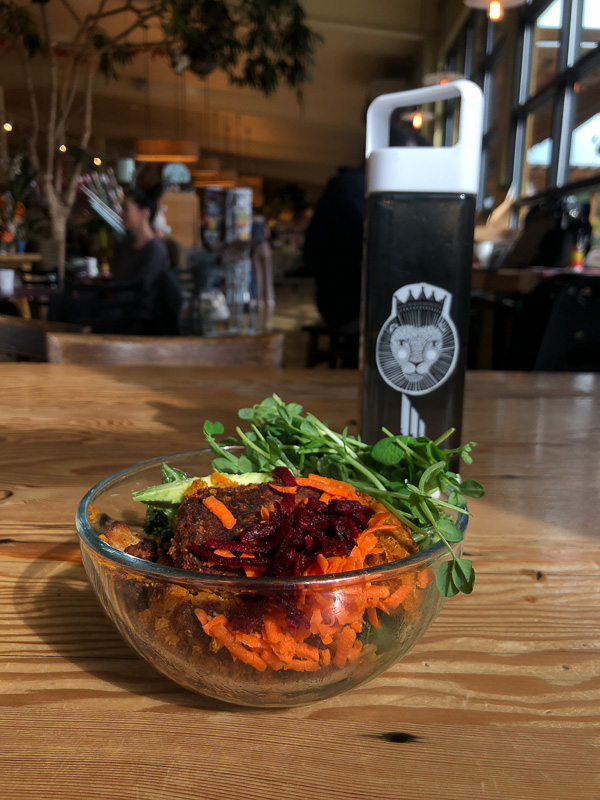 Let the season dictate your menu!
Right now we have a new season coming up. Remember whatever is in season is usually less expensive and there's a reason why your body needs these vegetables and fruits this time of year. Spring means we can start eating lighter before we really need to during the summer months.
Check out What to Eat in Spring here.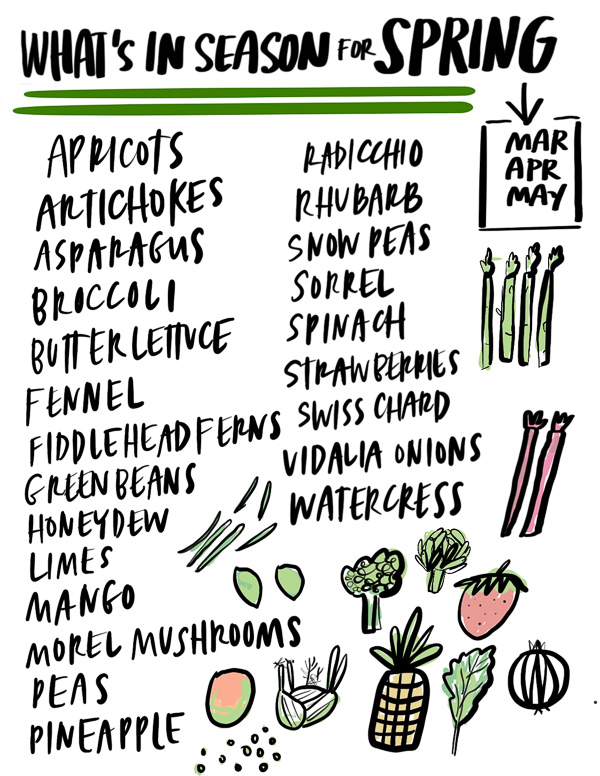 A trip to the farmer's market is super inspiring. Try something new each time.  Get yourself some samples. Challenge yourself to make something different.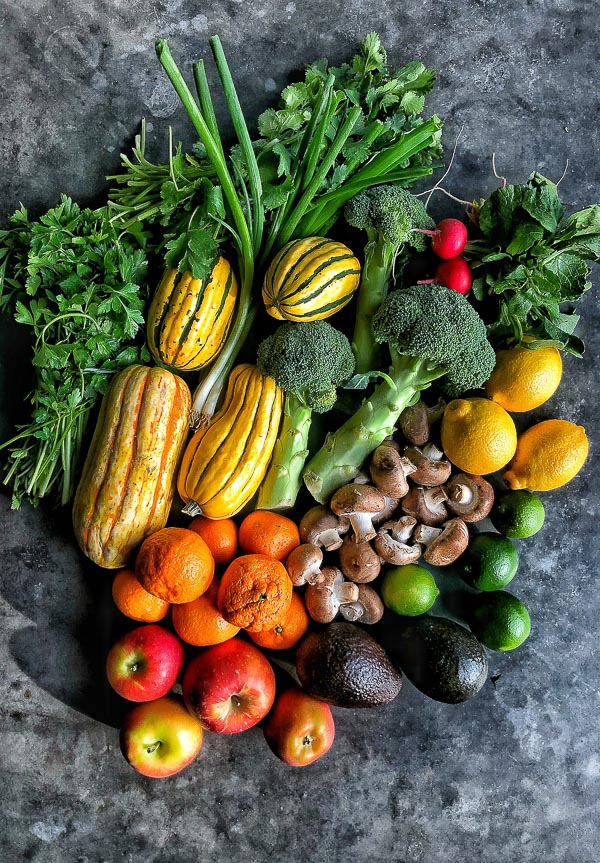 Go to the Asian Market. You love it there because they have a variety of ingredients you'll never see in your conventional market.
This Cold Soba Noodle Salad totally shook up food rut once.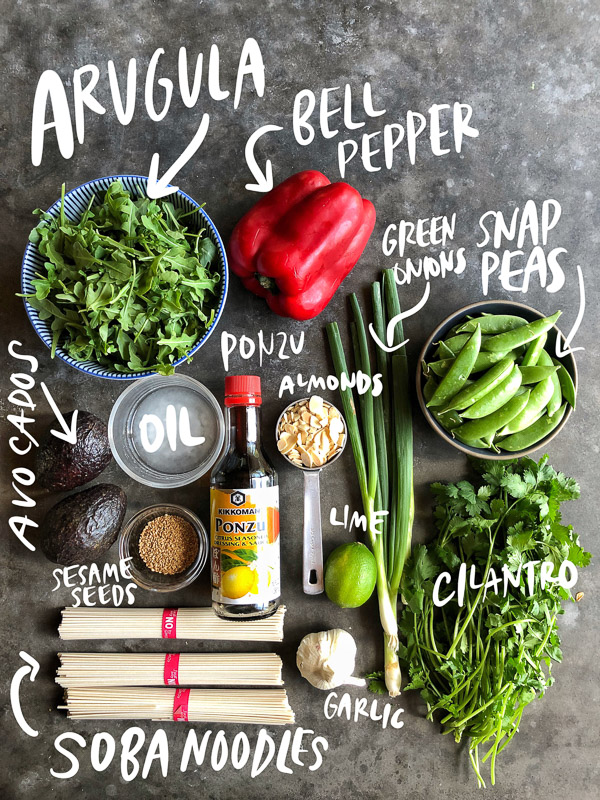 Give yourself a challenge. A box of mac & cheese can be a solid foundation for your creativity.
Here are 10 ways you changed a box of mac & cheese.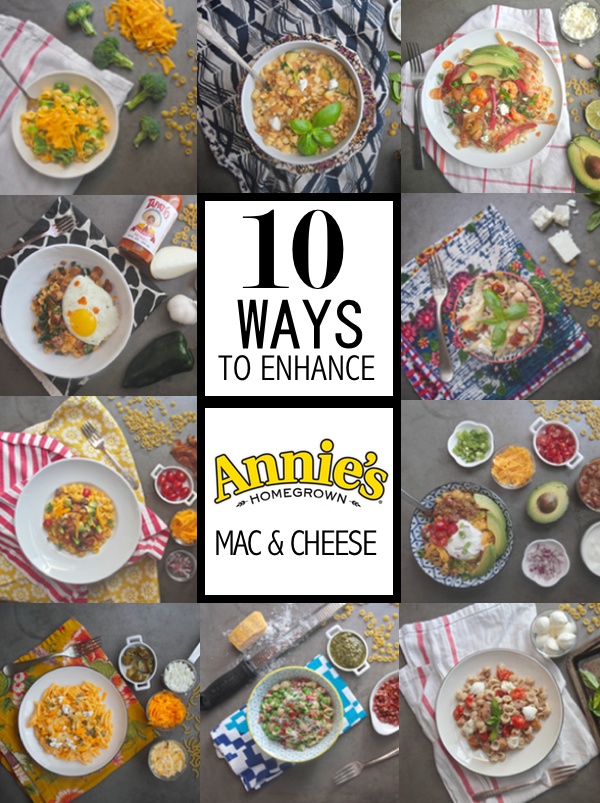 You also figured out how to play with toast. Here are 12 ways to do that!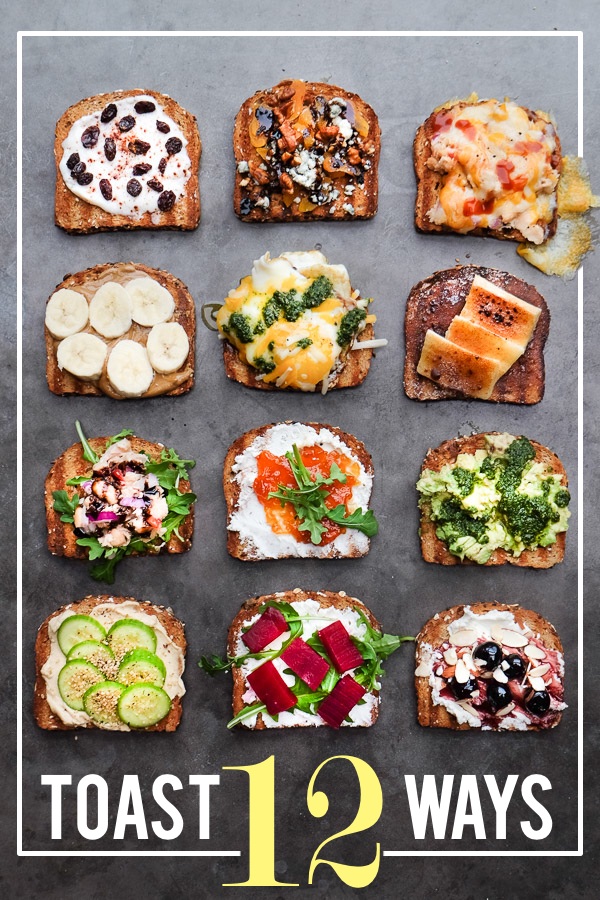 If you need the motivation to clean your house, throw a dinner party.
Food feels particular special when shared with others.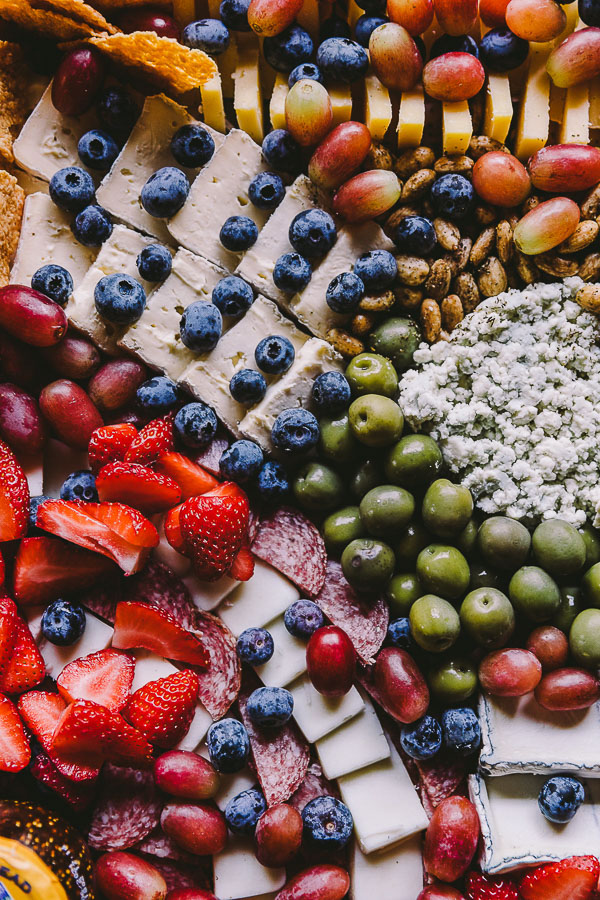 Sometimes guests have restrictions. Restrictions breed creativity. New ingredients! New recipes! This is something you thrive on. It's also cool to see how your family adapts to the new foods you're sharing with guests.  They get treated too!
You must never forget that:
People care less about what you serve them and are usually just so happy to be invited over for dinner.
Put all of your experience to good work!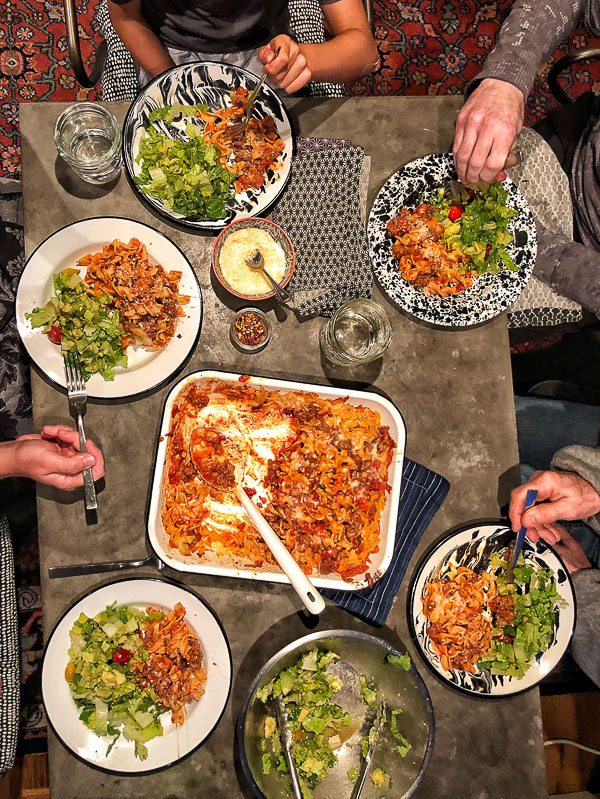 Sometimes you're in a food rut because you forget how many good options exist!
Write down all the things you love to eat so you have something to refer to.
It was helpful when you were figuring how to shake up Cooper's lunch game.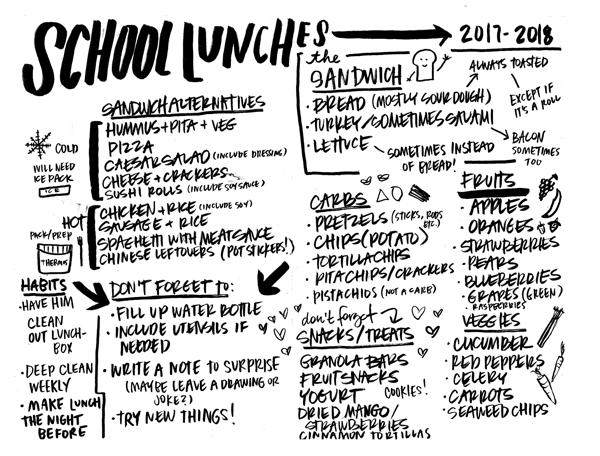 Check out what you've written down in your food journal for reference.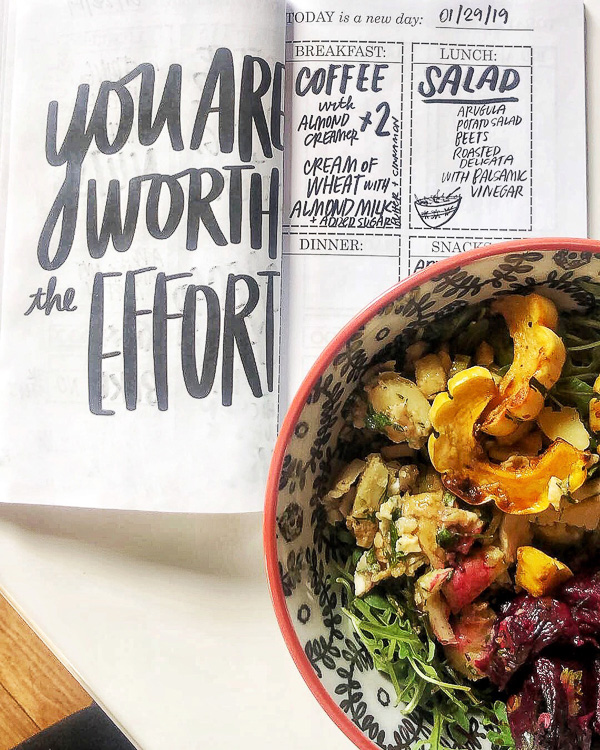 Remember all of your favorite meals. See if it changes in the next few months when you start another food journal.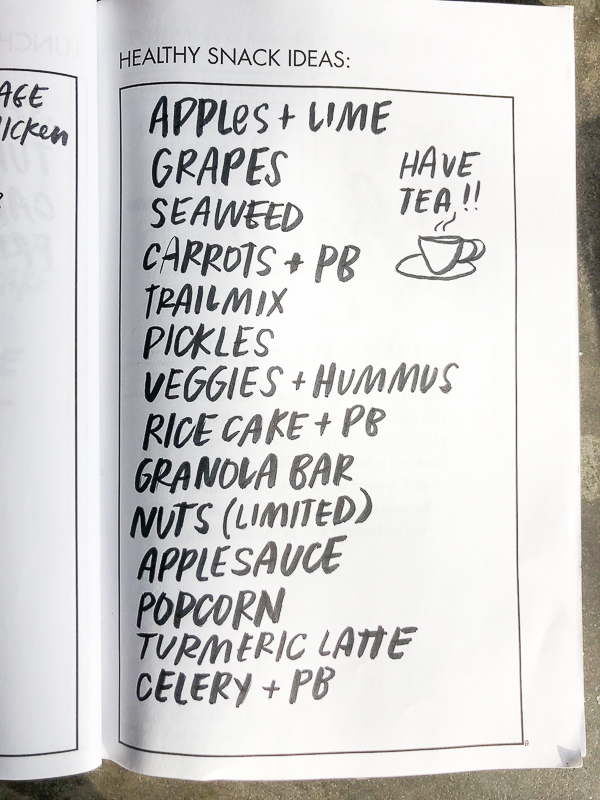 Aren't you glad you have almost three months of meal ideas to pull from??!

Go out to eat. Go to a place where you'll find something to bring home into your kitchen.
Restaurants are a huge source of inspiration for you.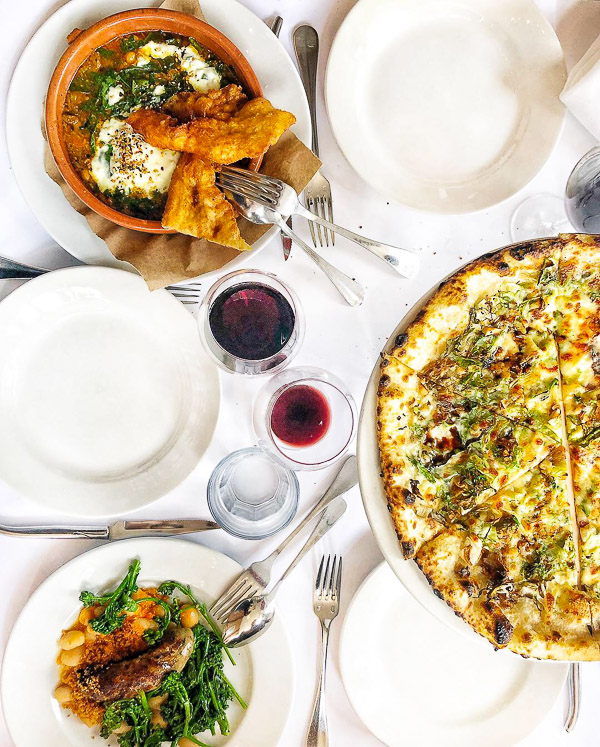 If you're watching your budget, go out to breakfast or lunch. It's usually cheaper.
Split meals if you have to.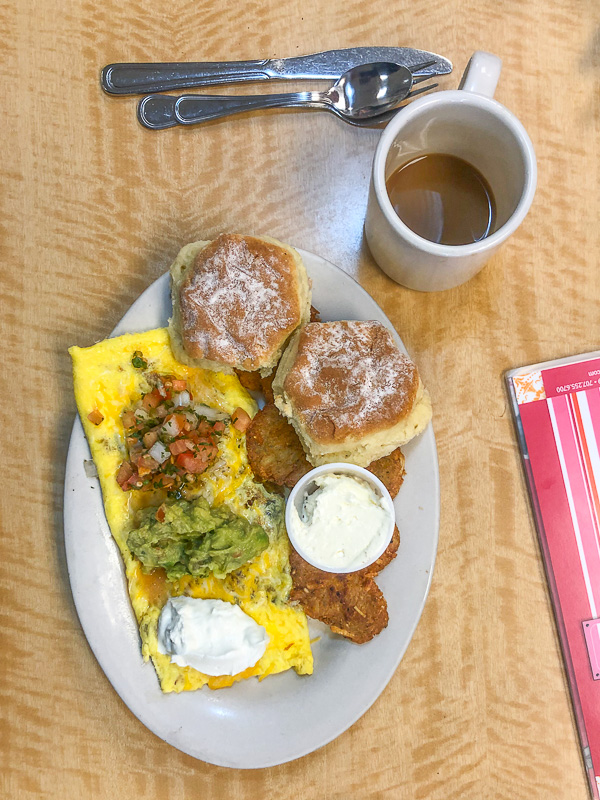 Sometimes all you need is something small to wake up your tastebuds.
An almond croissant can open up a whole new world.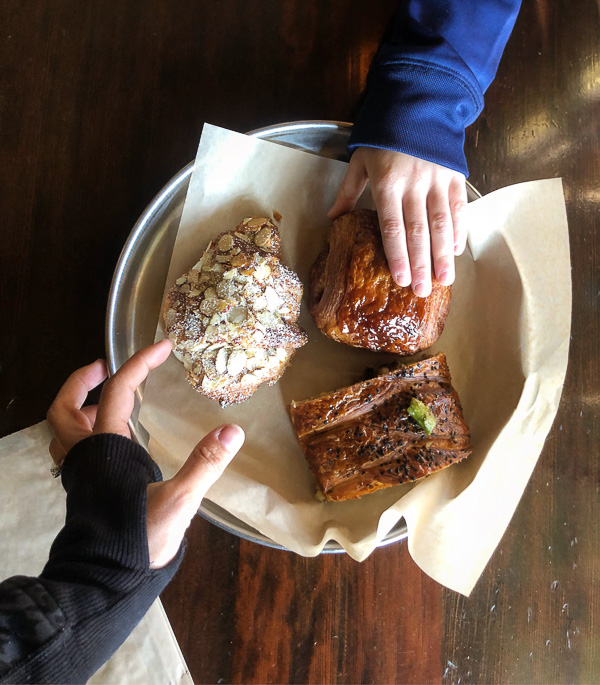 You love cooking.  Don't forget to stay on top of cleaning while you cook because having a messy kitchen can trigger a food rut.
Make it easier and ask for help in the kitchen. Put your boys to work!
DO NOT FORGET TO PLAY.  Experimenting and trying new things allows for magic to happen and you love magic!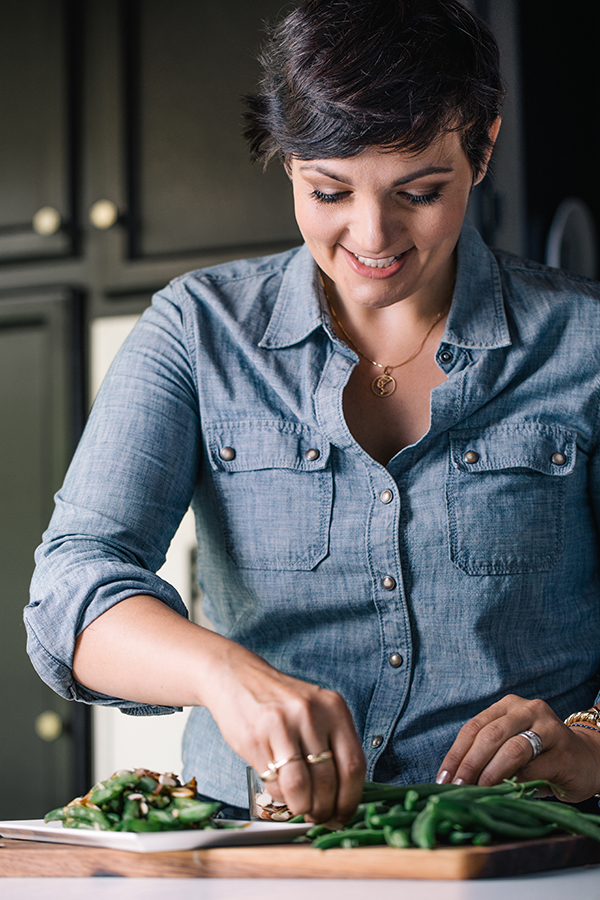 And if you're still feeling unsure about what you like to eat refer to: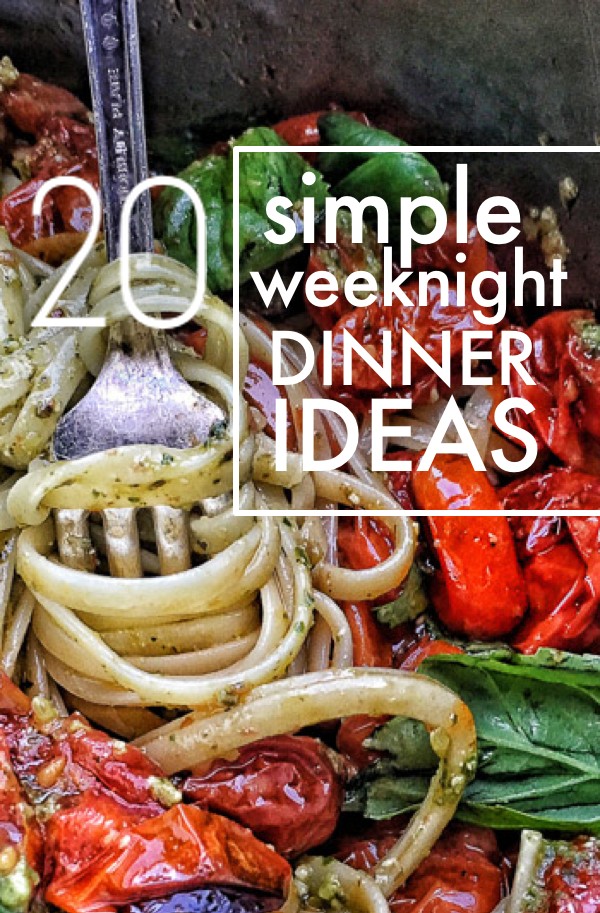 If you want to shake up the dinner rotation.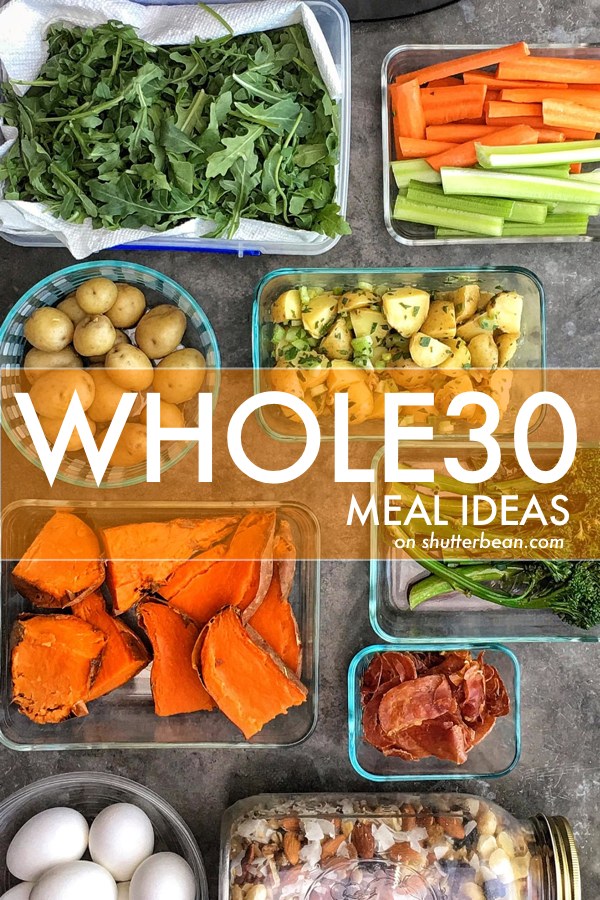 if you're wanting to do some cleaner eating but also need some good ideas for satisfying dinners.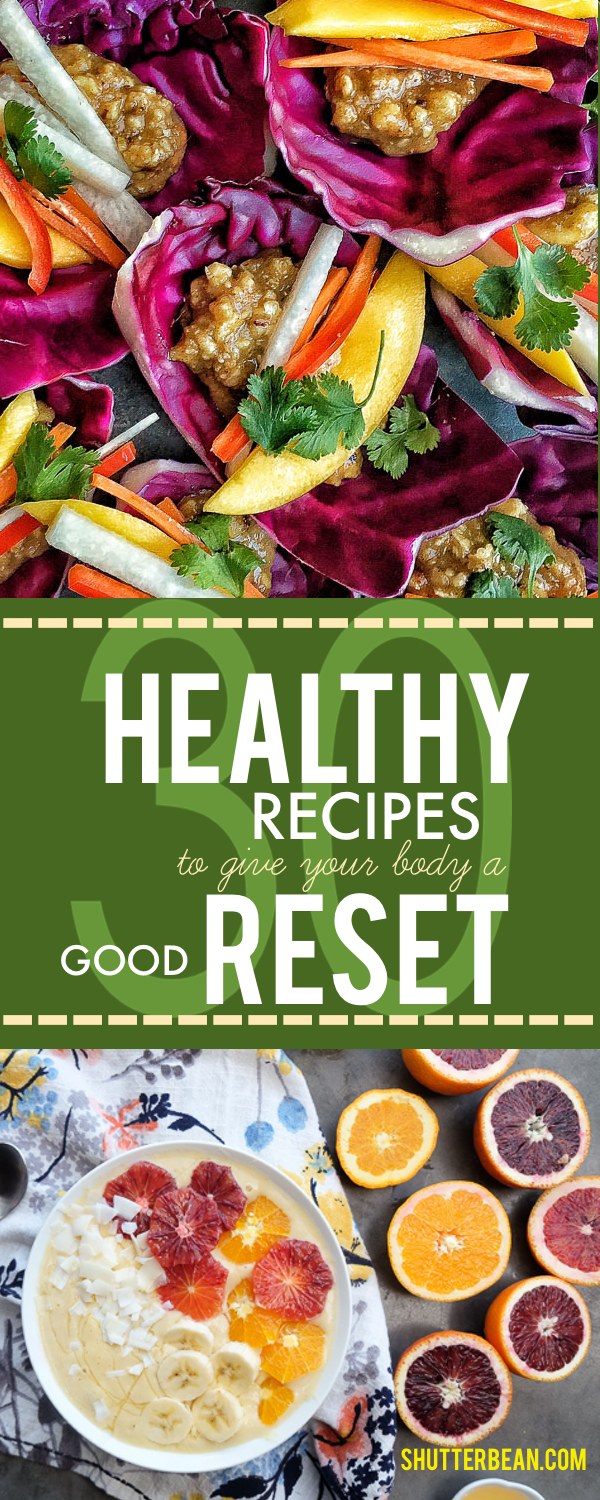 Get back on track with your eating.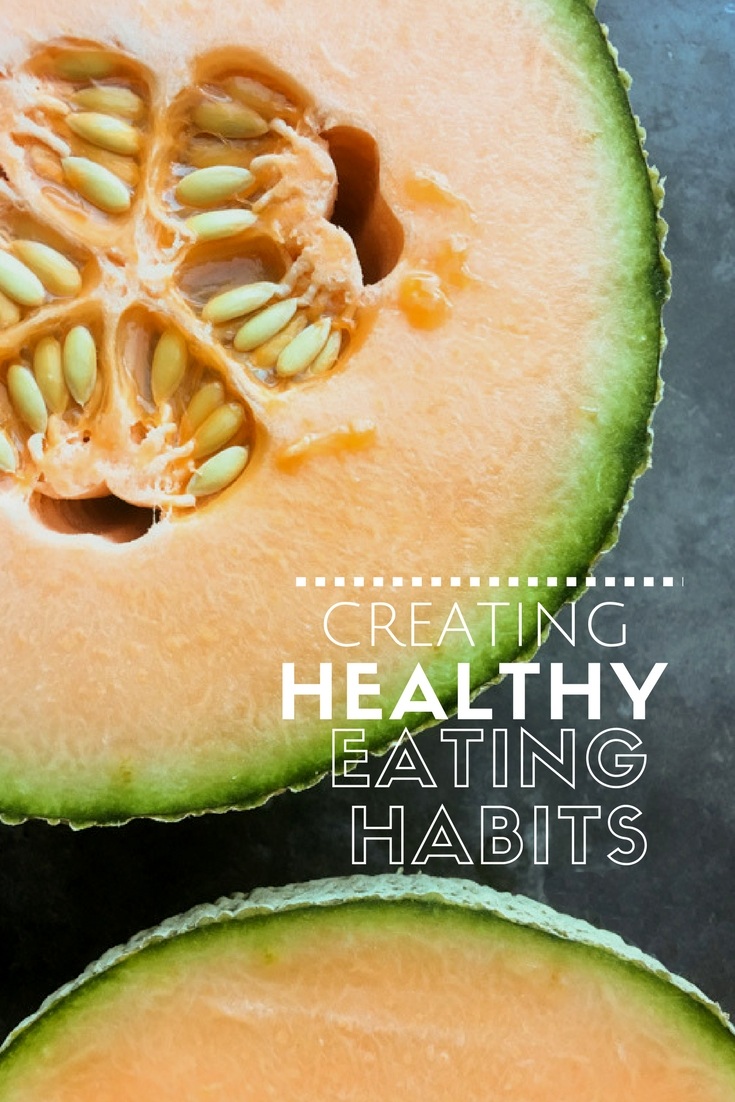 Refer to the good habits you have made!
You have at least three meals a day to try to be inspired by what you eat. Shake it up!
But also know that sometimes it's OK to eat the same thing for a while. Sometimes we don't have the energy to put into food.
Ruts aren't permanent and they don't change unless you do.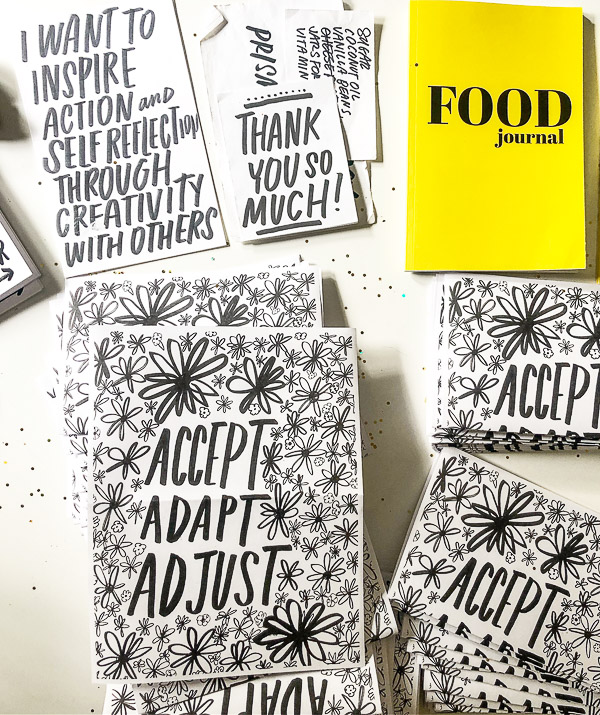 I'm rooting for you!
xo
Tracy