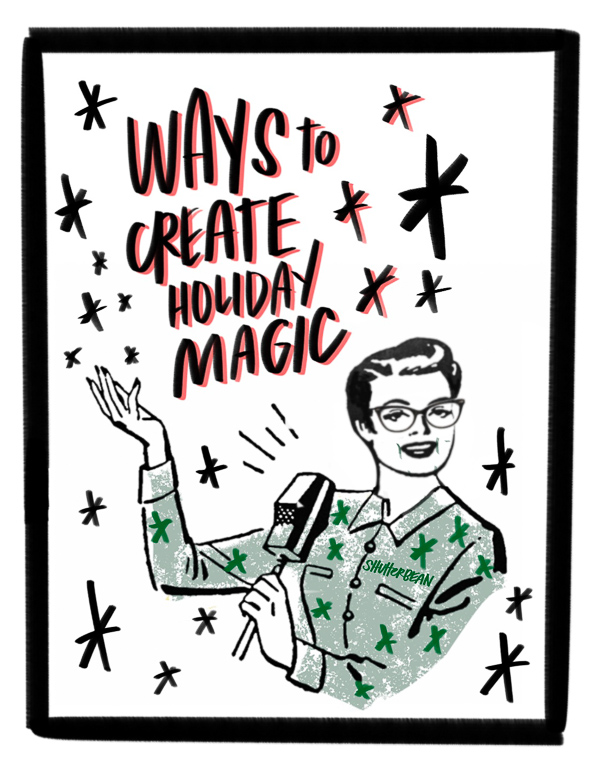 If you're feeling a little stuck getting into the holiday spirit (you're not alone!), I've come up with some of my Ways to Create Holiday Magic if you need a little boost!
I saw this gift bag last year and laughed because IT IS TRUE. Now is a good time to lower your expectations. Seriously. Or at least manage them!
As the person who makes magic for my family (my mom was the OG magic maker), it's a hard reality to face that holidays might not be/feel special unless YOU muster up the energy and MAKE IT HAPPEN. When you are doing it because YOU WANT to do it with no expectations other than to bring magic into your loved one's life, you will bypass the resentment trap that I have seen many (including myself!) fall into post-holidays.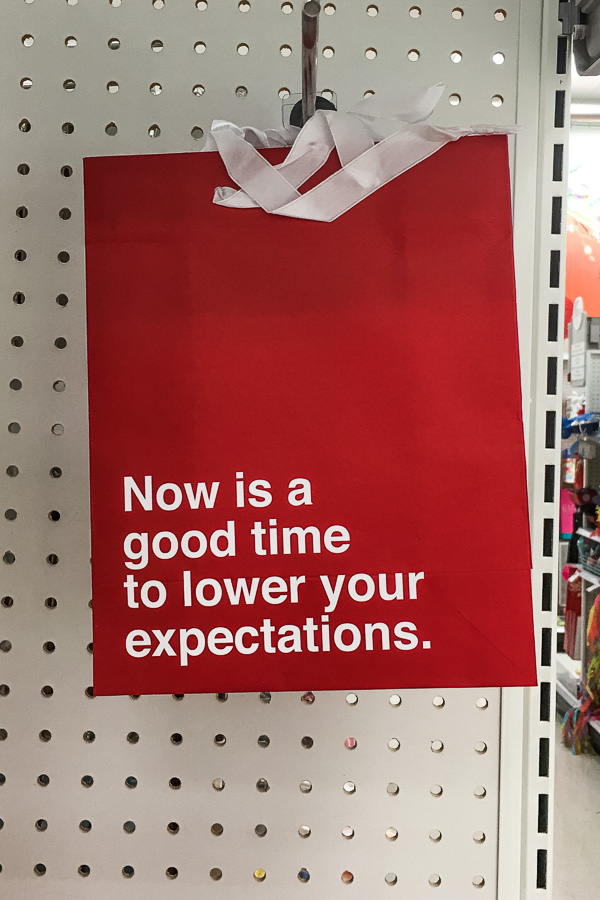 First of all. GET HELP. The best way to get excited for the holidays is to get other people in your family involved- kids especially.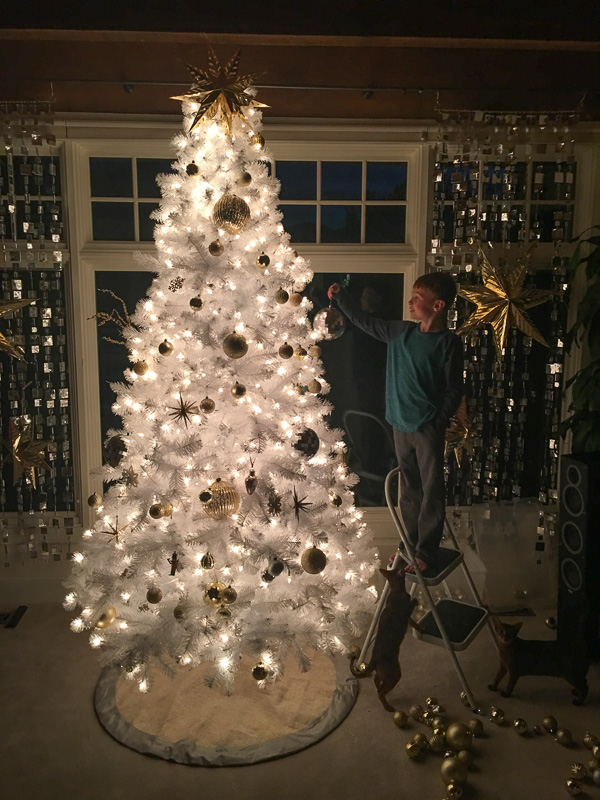 Every year I put up a white tree with a gold & silver color scheme. I'm matchy like that. The boys usually sit on the couch and tell me where I am missing ornaments while we shout talk over loud Christmas music.
Give a child their own tree to decorate!
We have all of these other wonderful ornaments to use and put up so we sometimes buy Cooper his own tree to decorate.
A tree makes an exceptional night light if you put it in a child's bedroom. Cooper loves it!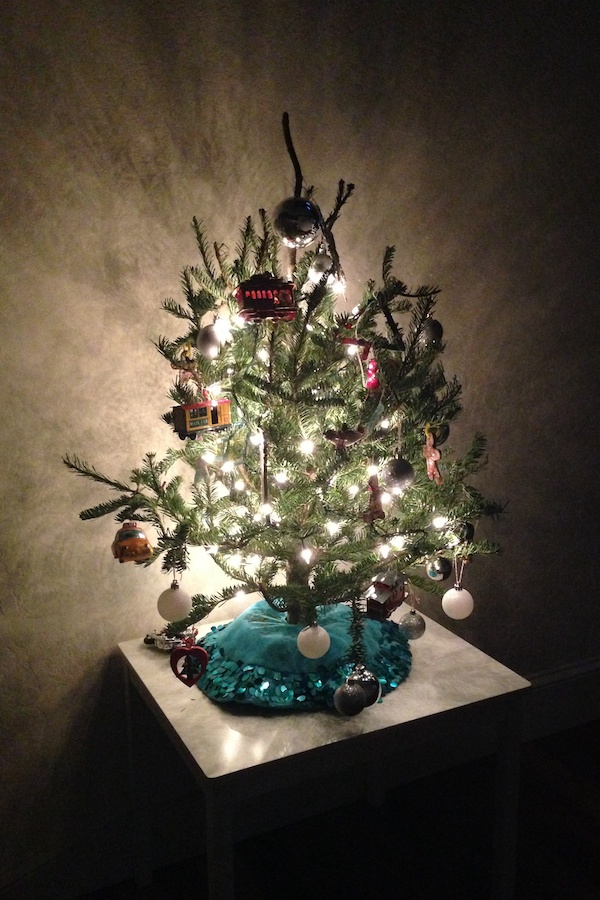 What gets me in the holiday mood to make holiday magic? HOLIDAY MUSIC.
Since I live in the house I grew up in, it's such a trip to listen to the holiday music I listened to when I was a kid.
I made a playlist of all of my favorite Christmas songs if you wanna get in the mood with me. I am a fan of classics. What can I say?
The sun this time of year is really special. It's time to start bringing out sparkly things to capture that light.
Bring out the light catchers and set them throughout the house to add MAGIC.
Disco balls are highly recommended.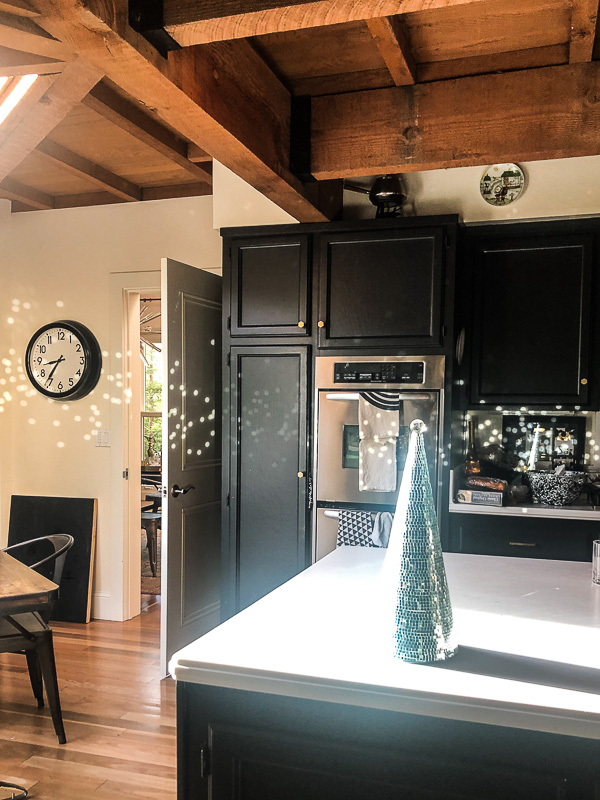 Make things sparkle and SHINE! You need it especially when we lose light so early in the day.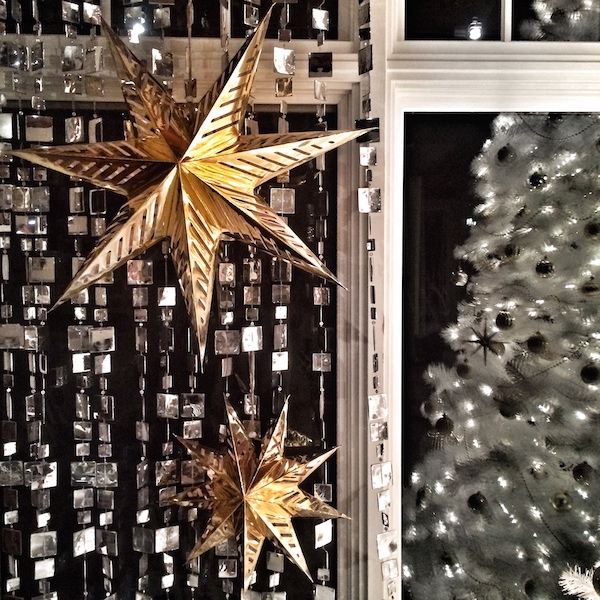 The mantle is one of the first things I decorate. I usually clear it out after Thanksgiving and redecorate.
Bringing in cut branches from our yard makes things feel cozy/woodsy. The smell of cut greens is a magical air freshener.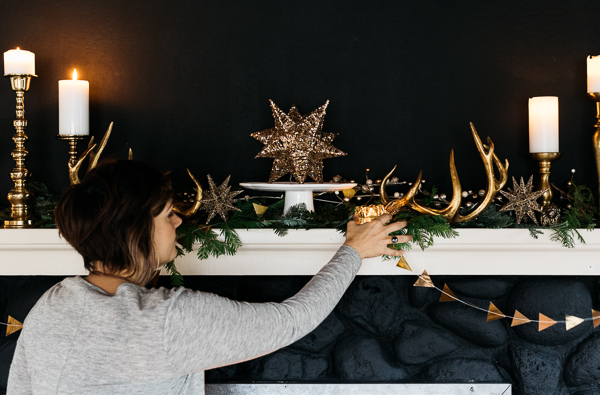 If you've got a working fireplace or a mantle to decorate, USE IT.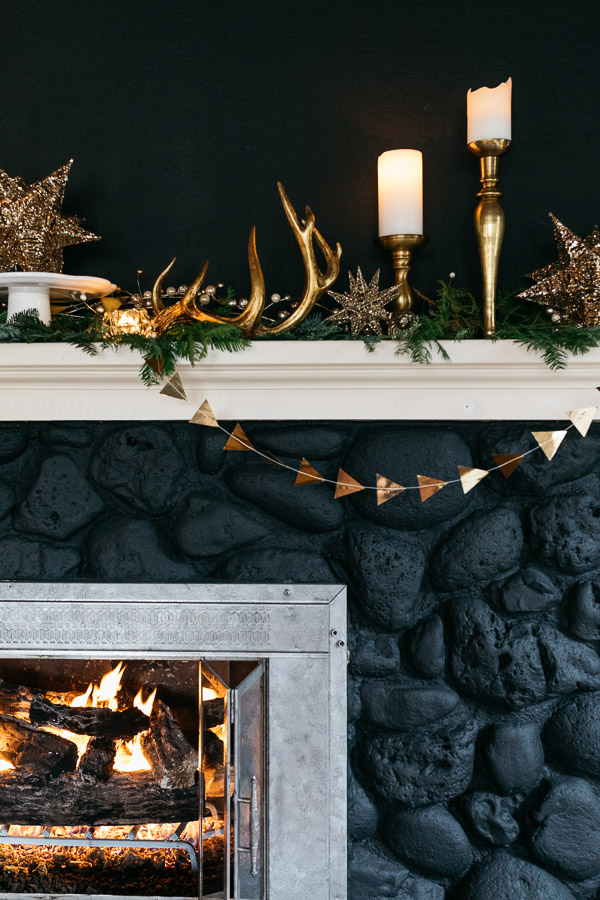 I usually make some type of table arrangement or wreath out of foraged things from our backyard.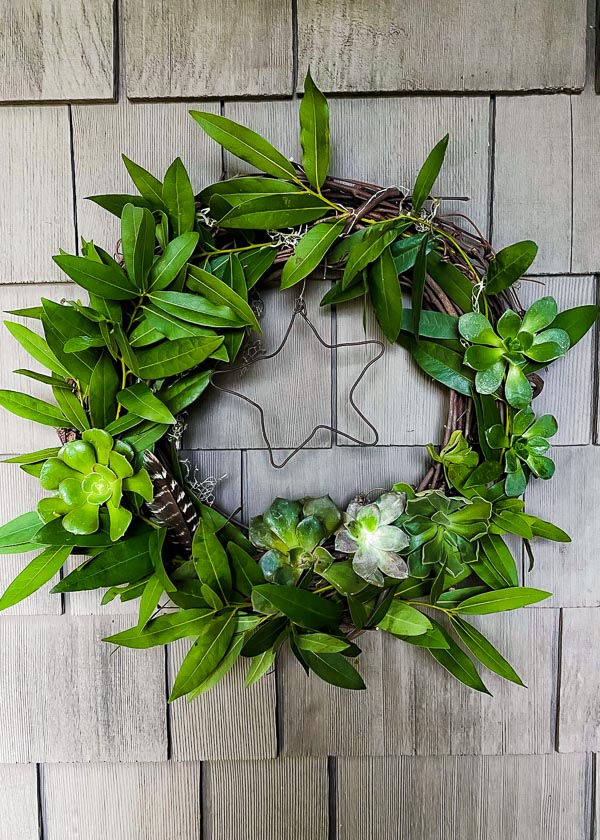 Remember to keep animals away from things that aren't safe for them.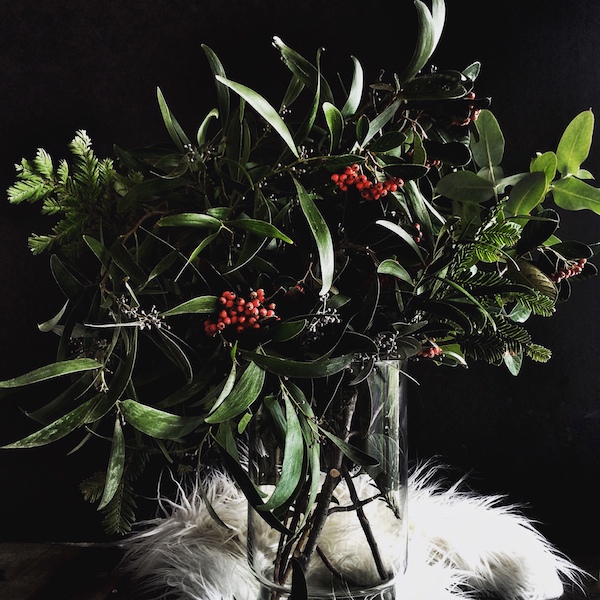 The holidays can be a wild time with animals!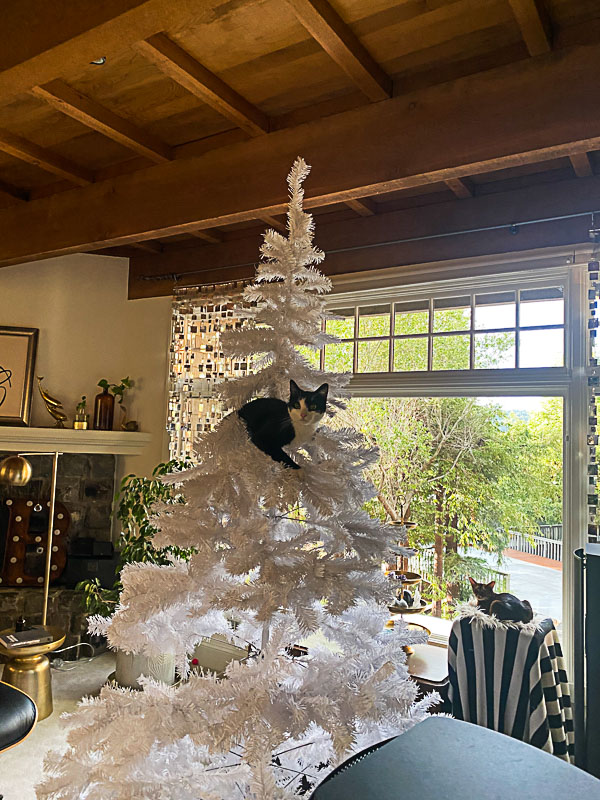 Create new traditions- try to keep them or evaluate if they're worth keeping!
Elf on the Shelf
is a fun one to do (especially if you have a wicked sense of humor).
But also— THINK ABOUT WHAT YOU ARE COMMITTING TO. If you are a bad tooth fairy, doing this thing EVERY SINGLE DAY is not easy unless you set covert timers on your phone.
If anything, it made me more clever coming up with excuses why "Petey" didn't move.
I think with COVID this year we have some legitimate excuses.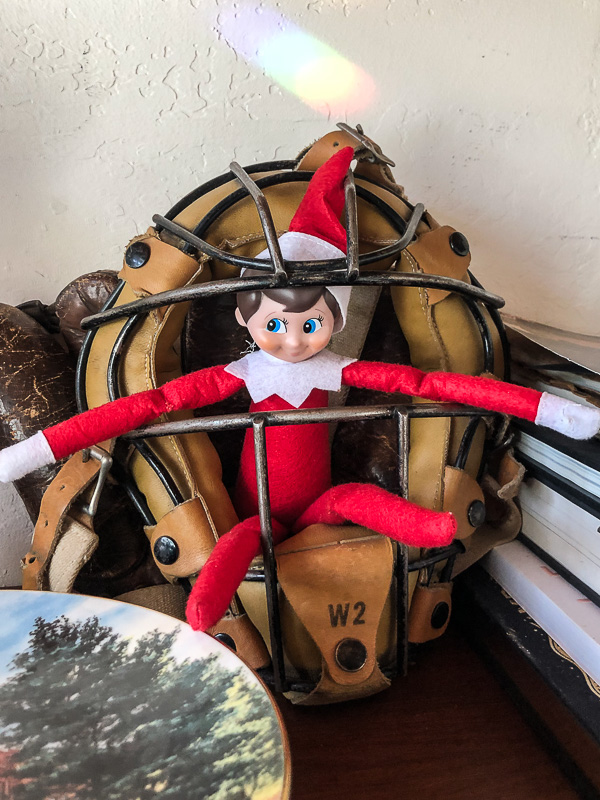 Have a designated spot to wrap presents. My Mom used to wrap presents on the dining room table which she referred to as, "Elf's Workshop."
It's totally OK if your dining room table looks like a bomb hit it for most of December.
Making magic is messy and at times, totally chaotic. It's only a problem if you have company coming over or if you actually NEED to use your dining room table.
Just have it cleaned up by that time. It will give you the motivation to get the rest of the house pulled together.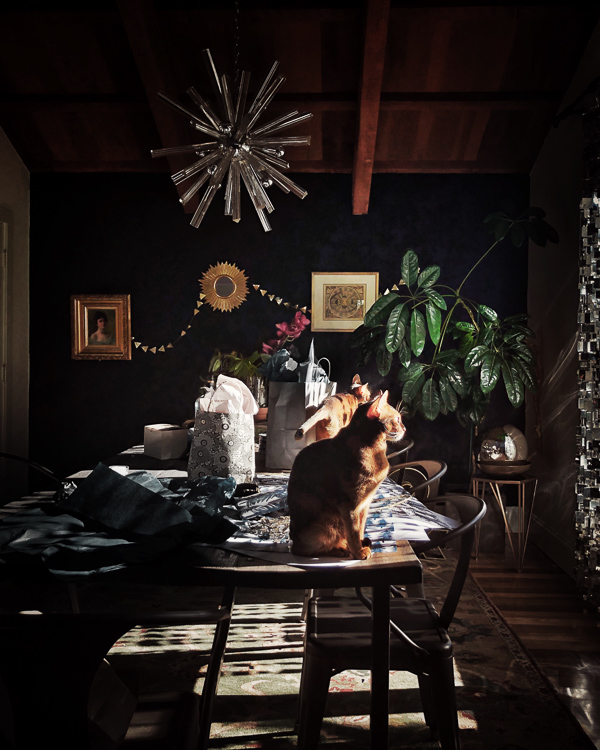 Put an effort into wrapping presents. It makes a big difference when you do.
We are starting to get to the time when all of my nieces and nephews don't play with toys and prefer gift cards or cash.
This kind of Christmas magic is fleeting. Hold onto it as long as you can.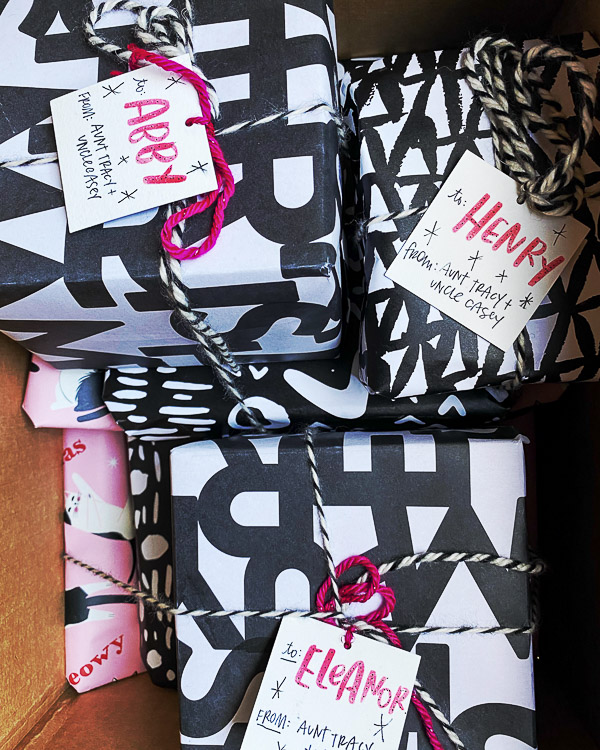 When you pick out the nice wrapping paper, it makes you more excited to wrap presents.
My mother-in-law does such an amazing job and always calls me to know what my color scheme is because she wants our gifts to match our tree. I appreciate her level of dedication! She adds so much sparkle to our lives every holiday season.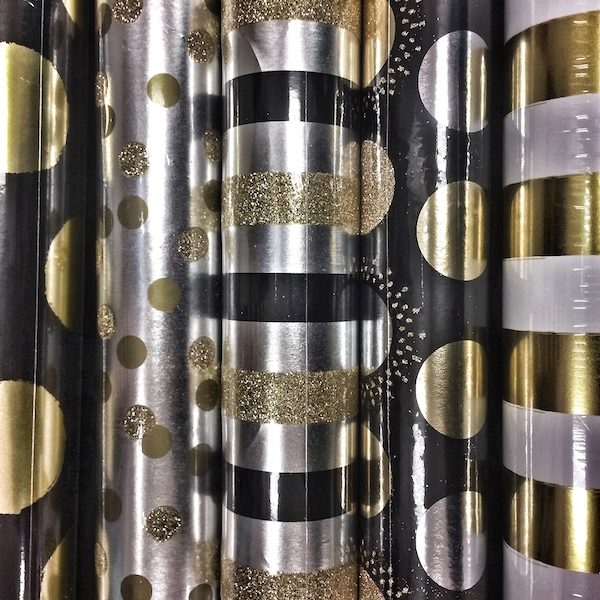 Sending magic through the mail is always appreciated.
Your magic "Elf workshop" can also function as your holiday card station.
Listen to Christmas music or to one of your favorite podcasts. Don't watch TV while you're doing it or you're more likely to make a mistake.
TRUST ME.
Light a candle. Make a special drink. Take the time for YOU and think about all of the people who you love while writing their names out.
I keep our addresses on an excel spreadsheet that I print out. Make sure you update your addresses every season.
When new addresses come in, I cut them out from the envelope and tape them to the back of my list so I can enter it in later.
Highlight who you sent your cards to so you know where you stand.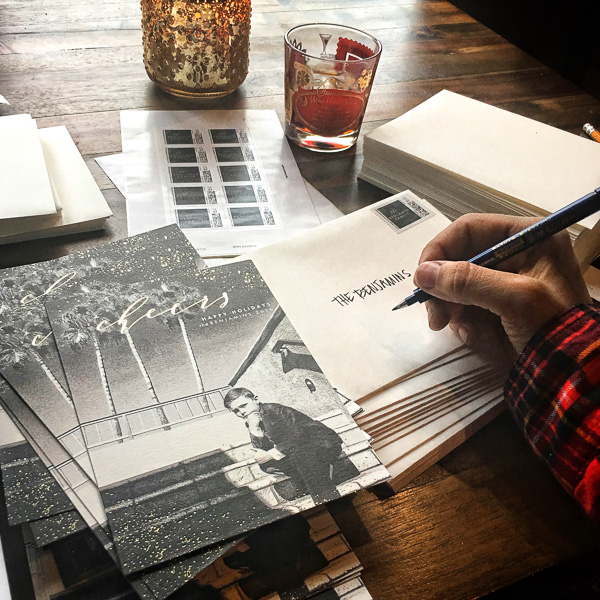 There's so much magic in receiving an addressed envelope that's handwritten.
This Tombow Brush Pen is my favorite tool for making my envelopes special.
Notes inside are always a plus.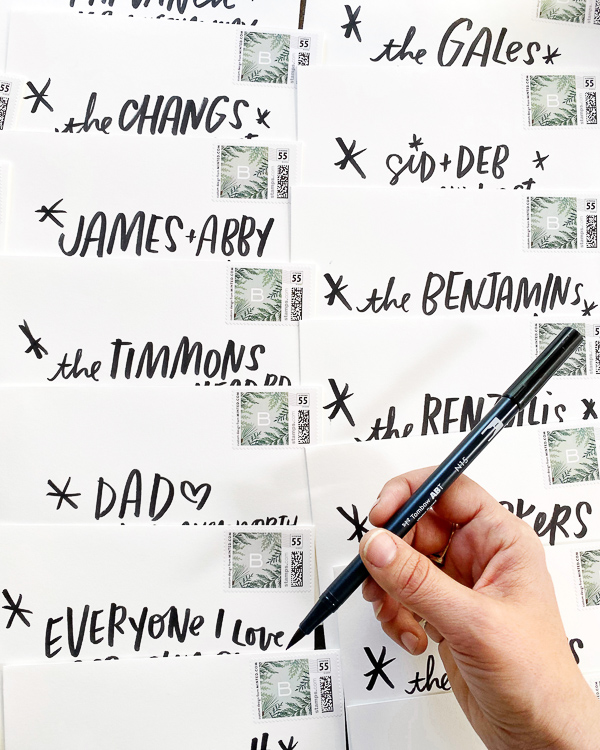 Go out in the evening for a walk or drive and check out the neighbor's lights with the family.
Blast holiday music in the car while you're doing so. Maybe pack yourself some treats and hot chocolate for the ride?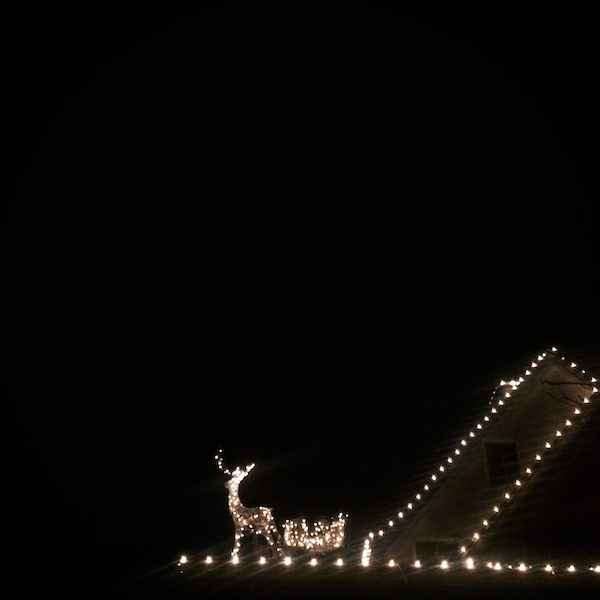 Maybe it will give you ideas for how to dress up your house with lights?
There's nothing better than driving up to your home all lit up waiting for you.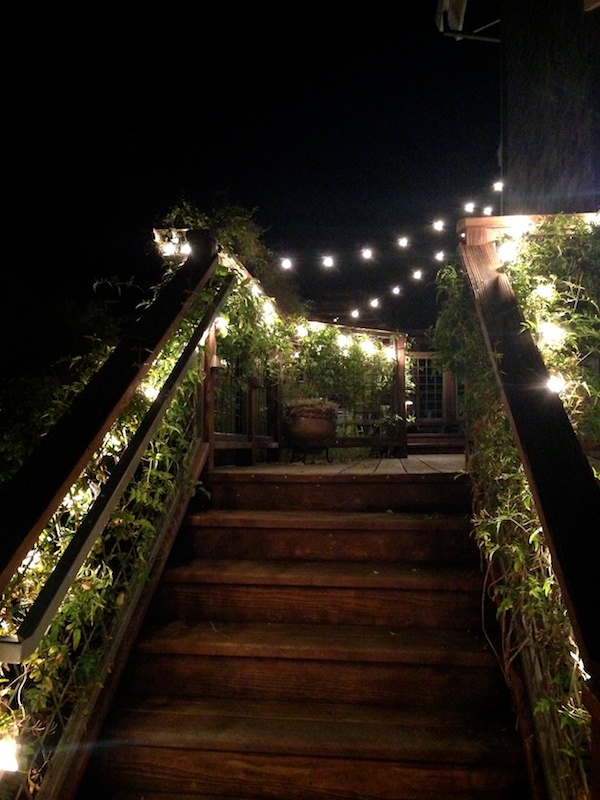 Make a gingerbread house. Even if they don't work out, they're still fun.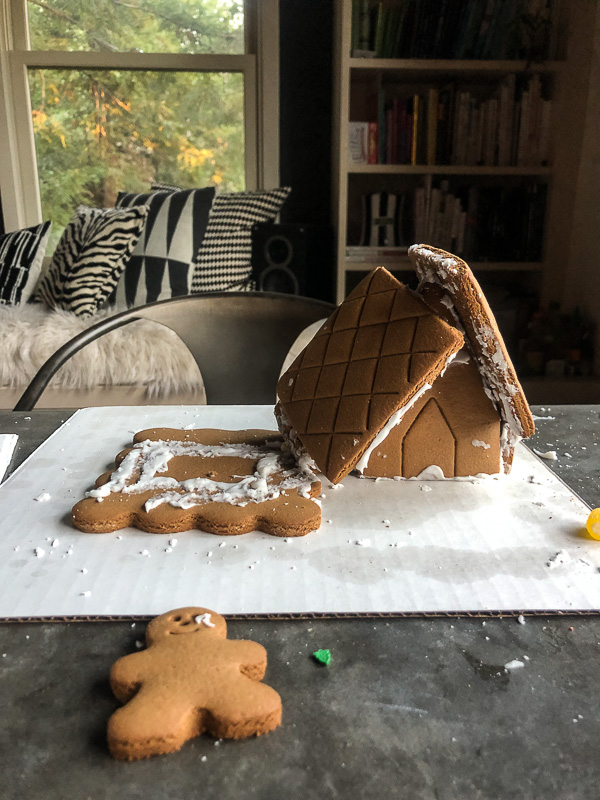 You know what? Gingerbread cookies are easier. We did them last year! You don't need to worry about a structure collapsing when you make them…just kids eating all the candy before they top them 😉
Make some for Santa while you're at it.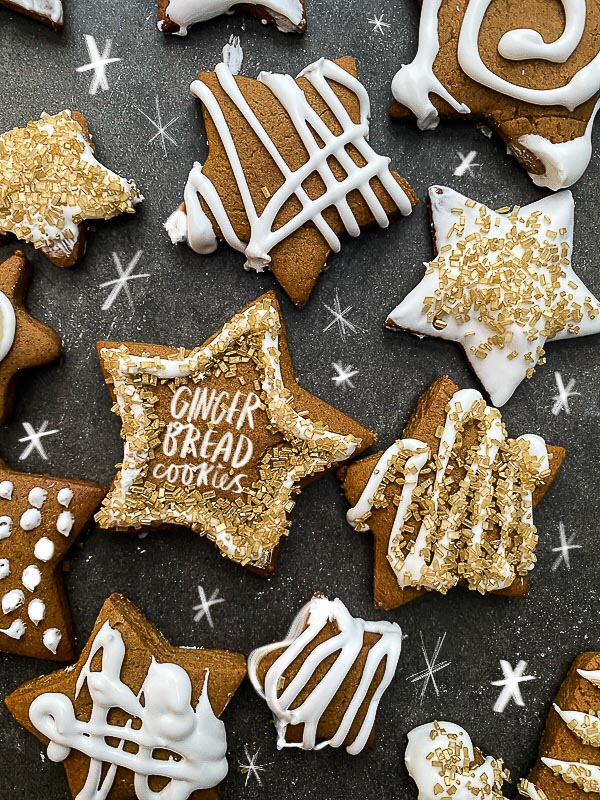 Put Christmas lights in your kitchen. BUILD A MOOD.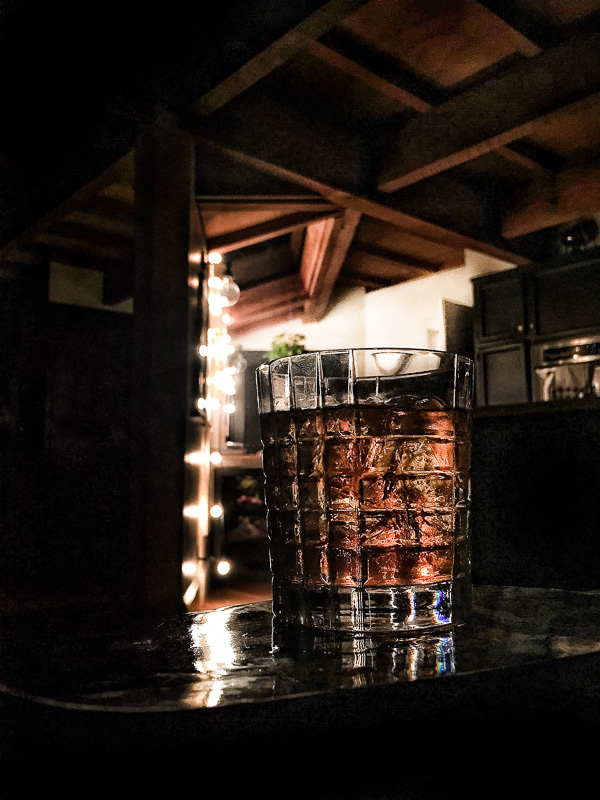 Find your inner Tinkerbell while doing so. Send some in the mail with love notes!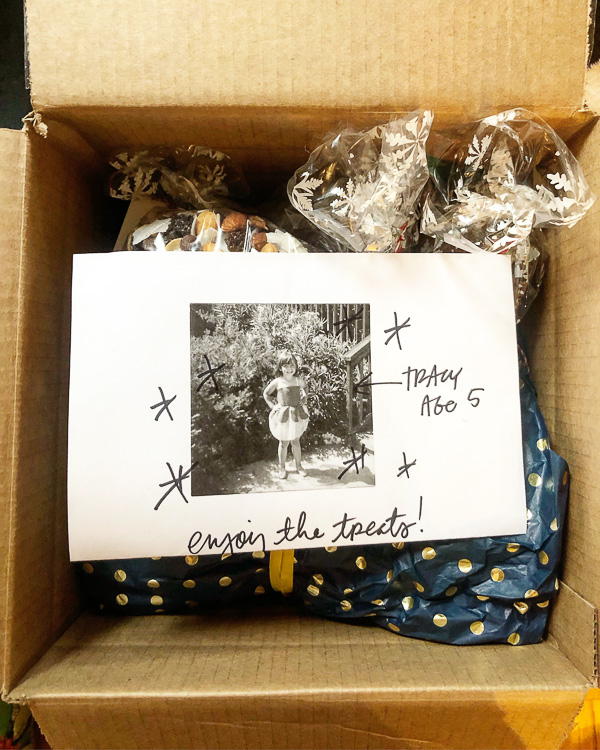 Surprising a friend with treats in their mailbox is also delightful. I highly recommend it.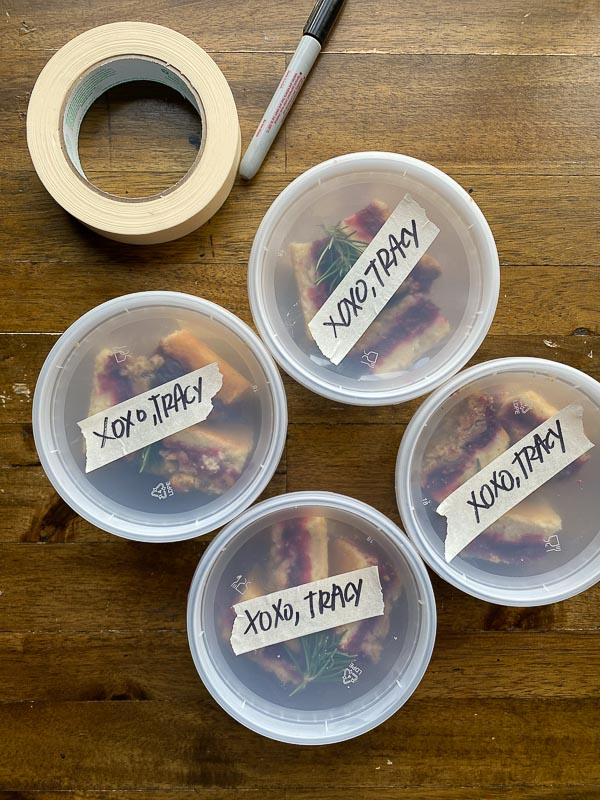 Make your family's old recipes. It's the best way to keep the holiday spirit alive.
Christmas without my Mom's Rocky Road? NO WAY.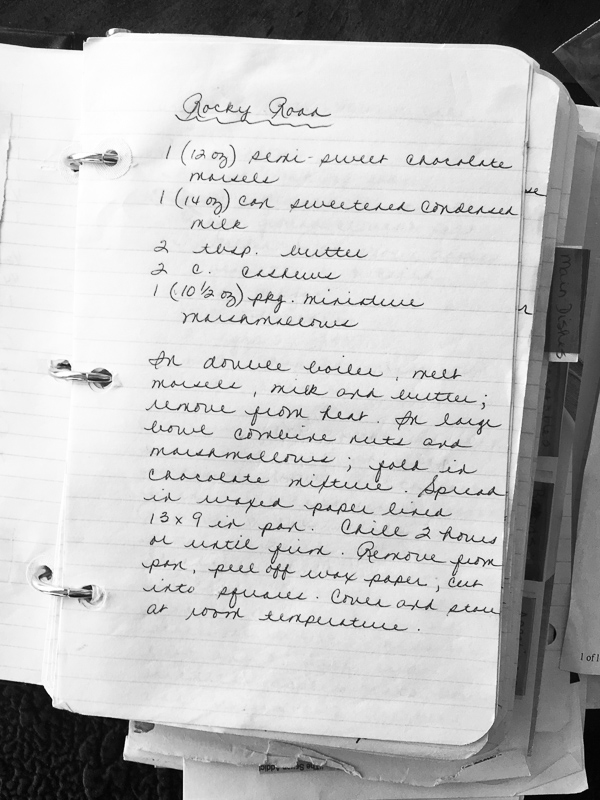 Take time to be thankful to have such treasures you can pass onto your family.
Cranberry Nut Bread and Sour Cream Coffee Cake are also favorites we love from my Mom.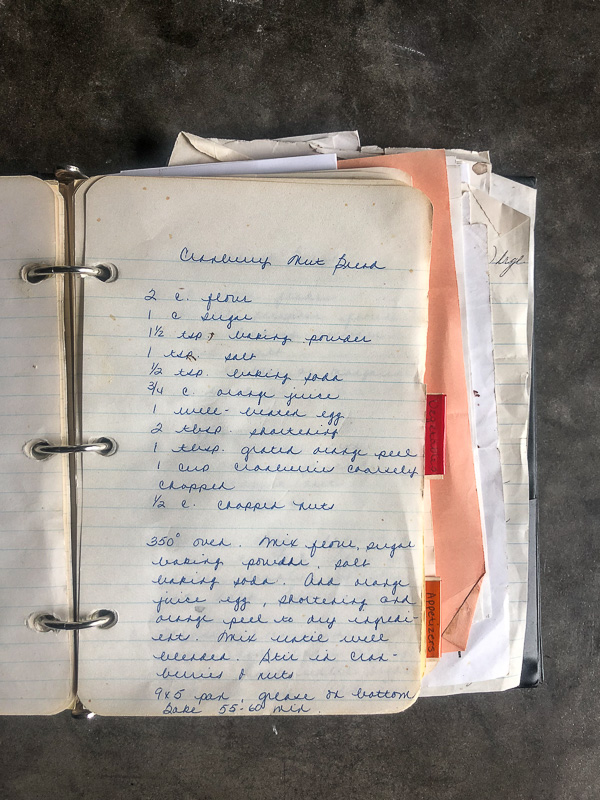 This is also the season when we bring out some of our favorite drinks:
Pomegranate Manhattan makes weekends toastier.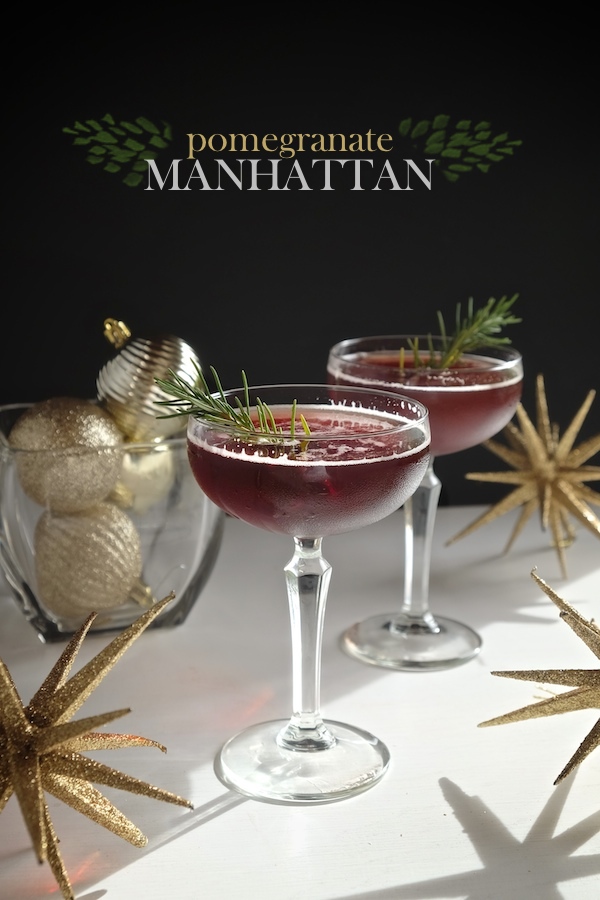 Besides hot toddies, I sometimes enjoy a Turmeric Latte for dessert or on a cold afternoon as a nice pick-me-up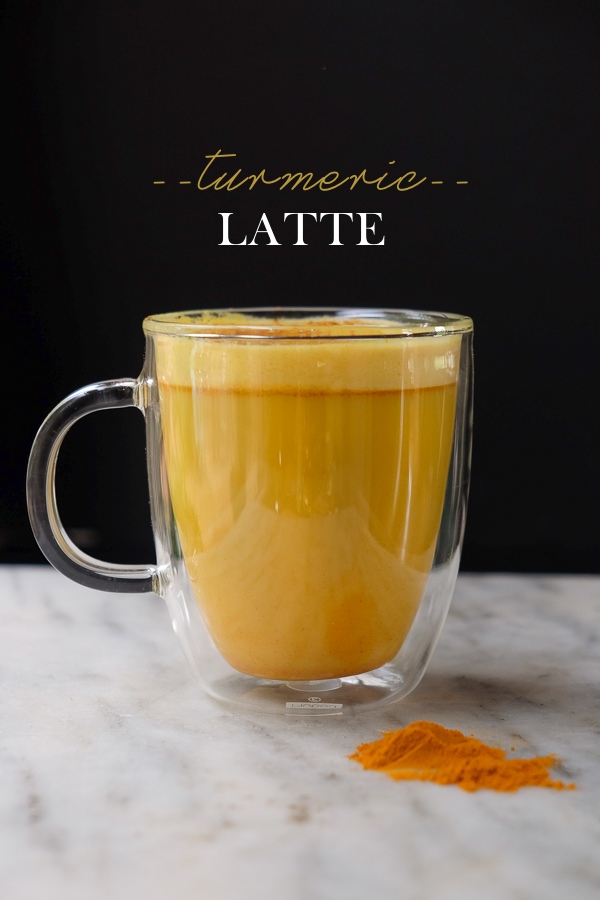 We enjoy listening to Christmas music and staring at the tree on a weeknight.
Add one of those beverages and now we're talking!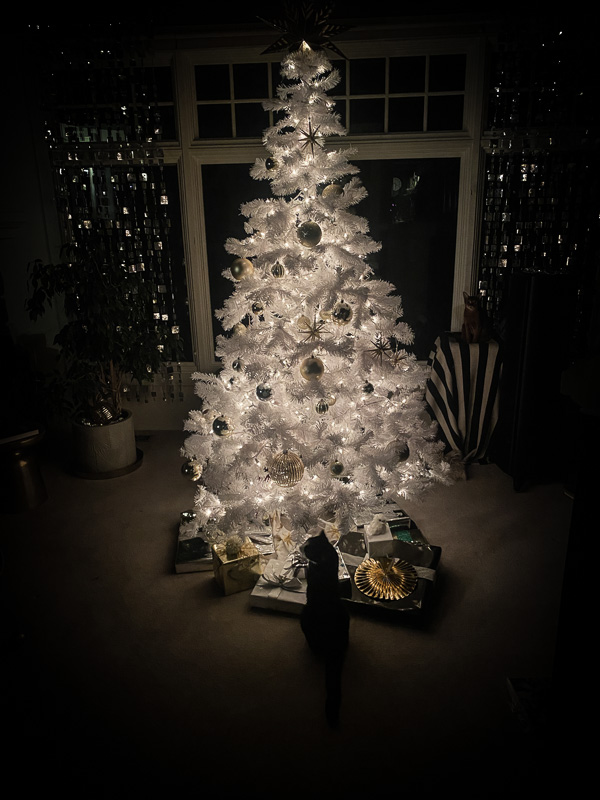 Giving presents the whole family can enjoy brings the holiday magic to life.
I'm the only female in my family and I get a kick out of seeing my husband build things with our son.
It's like getting a peek at my husband's childhood when I see him turn into a kid again.
When my brother-in-law joins in, the real magic happens.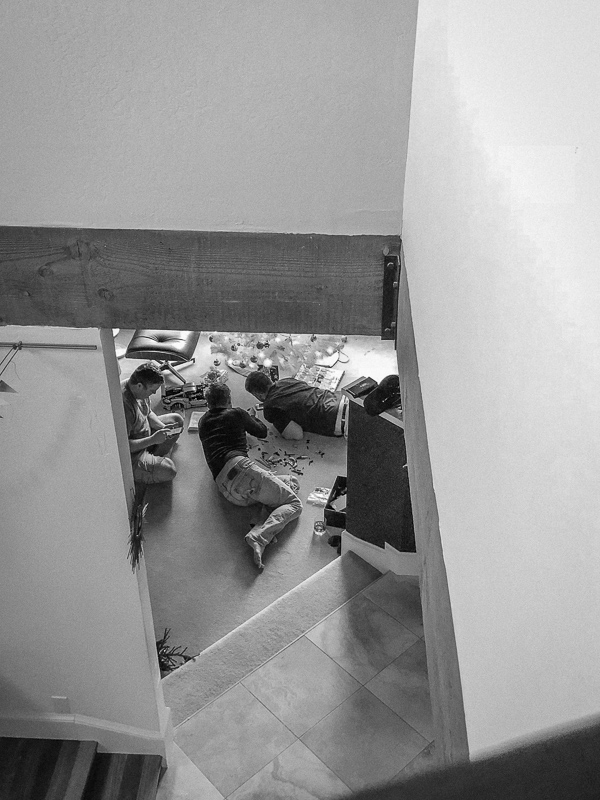 Remind yourself that you are a MAGIC MAKER and the world needs people like us.
ESPECIALLY NOW.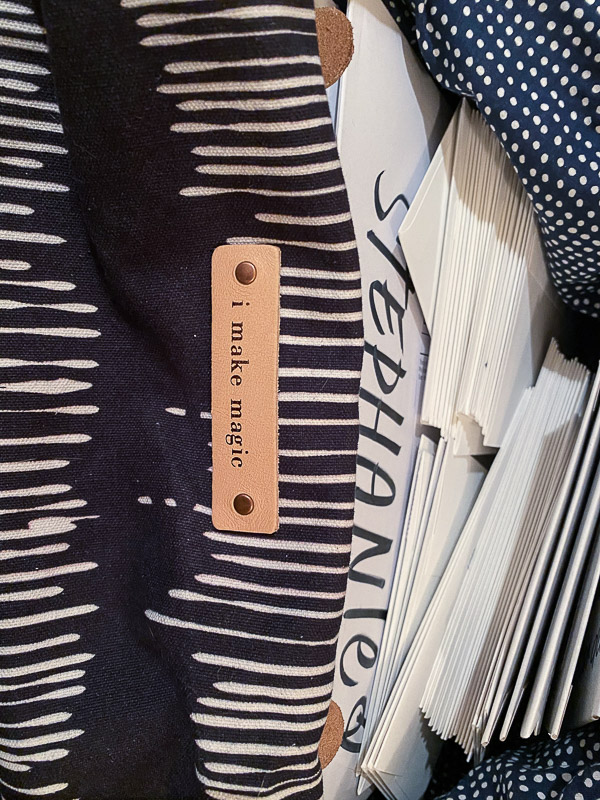 Yes, magic is messy and sometimes it requires us to put more energy in than we think we can handle.
The mess disappears (with help!) and the magic stays alive as long as you keep it alive.
We're here to make some memories, folks! Even if times aren't what they used to be, we still can find JOY and delight in the holiday.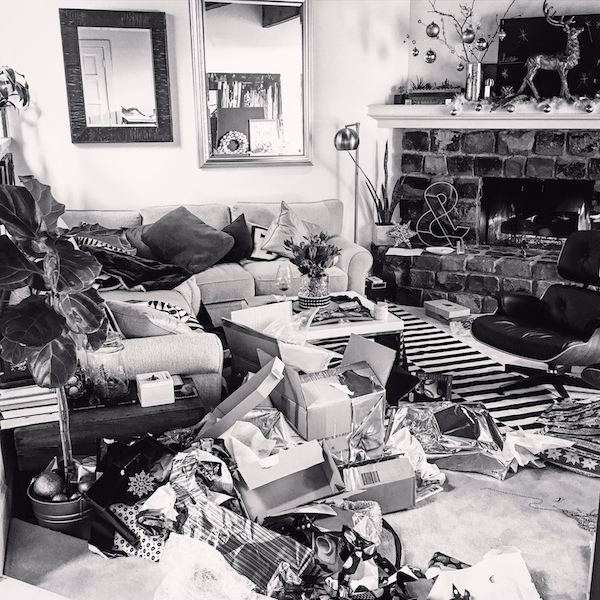 Remember to MAKE ALL THINGS WITH LOVE.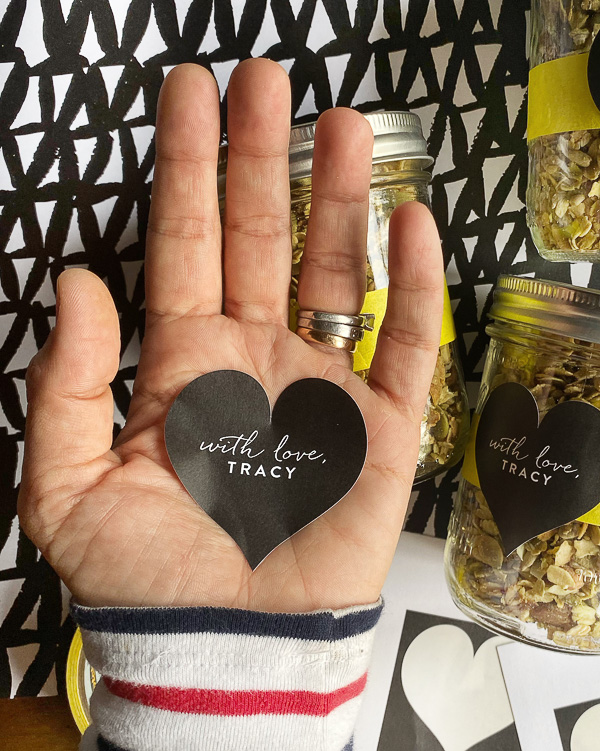 And most importantly, take some moments to snap some photos. It's a real gift to be able to look back on the good times.
You'll have an easier time remembering what the holiday spirit feels like for you if you do.
Prepare yourself for the holidays with some Self-Care Strategies.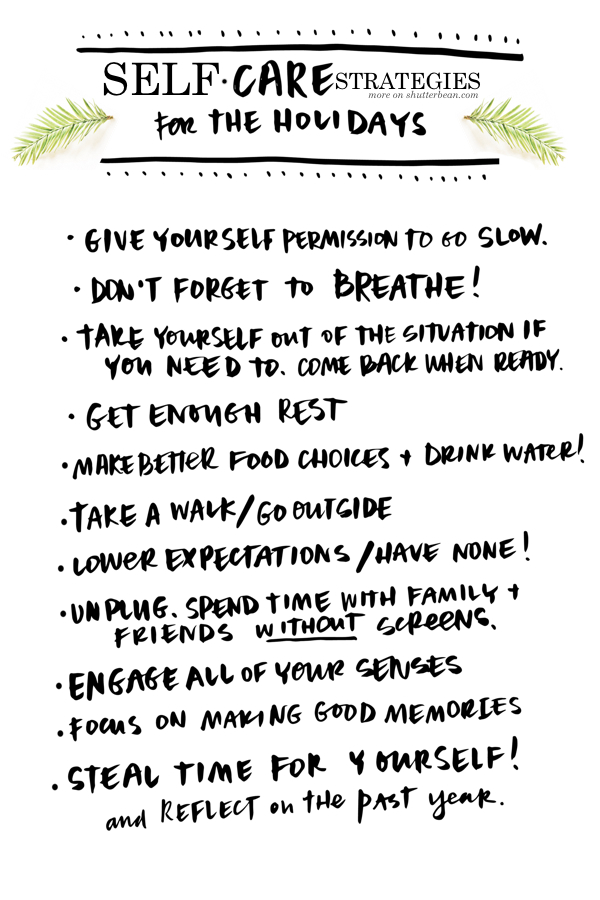 I am so thankful to have this place on the internet to share my Ways to Create Holiday Magic over the years.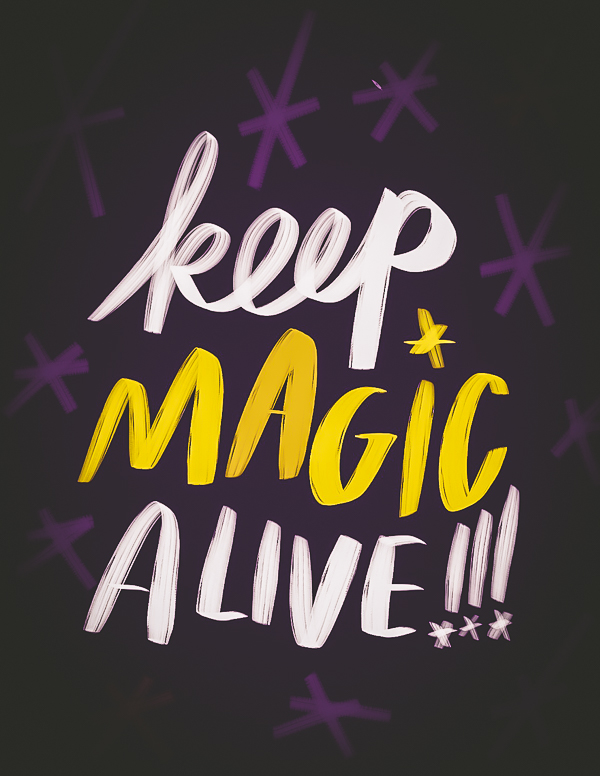 Let's keep the magic alive even if we have to stay home all holiday.