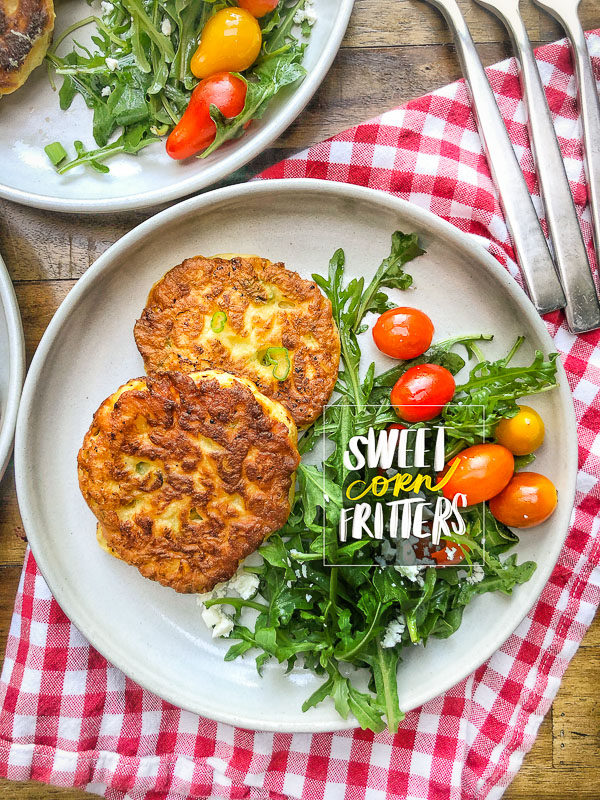 I'm on the lookout for simple recipes that will change up my breakfast/lunch/dinner game. That's why I just added Repertoire by Jessica Battilana to my cookbook collection.  I met her last month at my friend Sarah's book event for Every Day is Saturday and learned we have very similar food taste!
You can see I've already marked a TON of recipes that I'd like to try.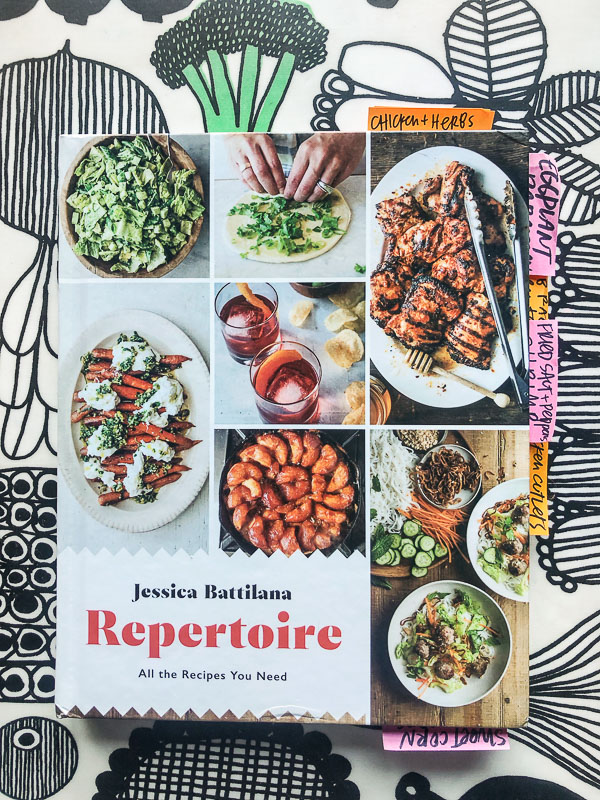 Organizer Brain Sidenote: I always put a post-it of what I'm currently making at the bottom of the cookbook so I can easily flip to it while I work.
The first recipe I tried:
Sweet Corn Fritters.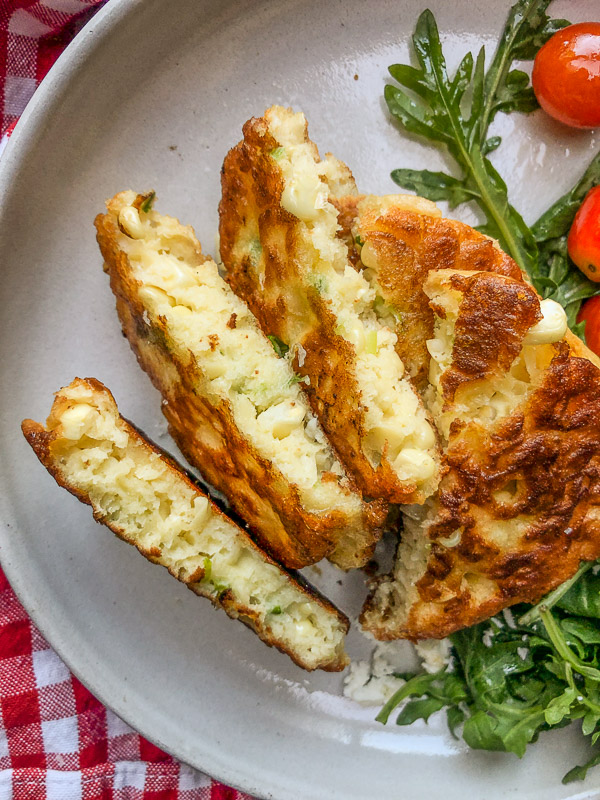 Savory pancakes with bits of green onions peppered throughout. The texture is both a bit fluffy and a bit crunchy.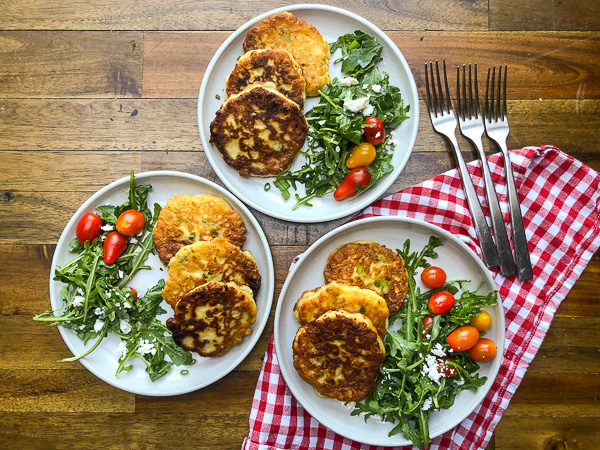 They are definitely going into my quick meal arsenal. I can't wait to pull this one out for company!
Let's gather our ingredients.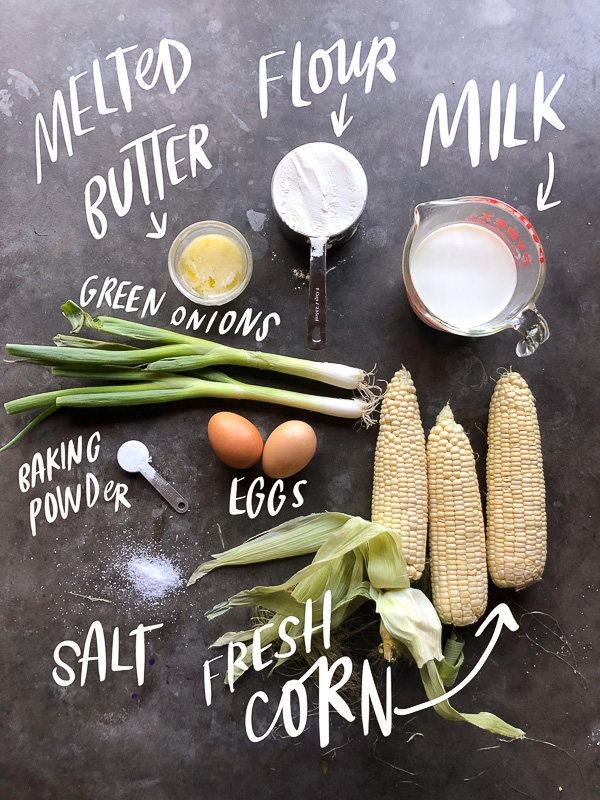 Dry meets wet.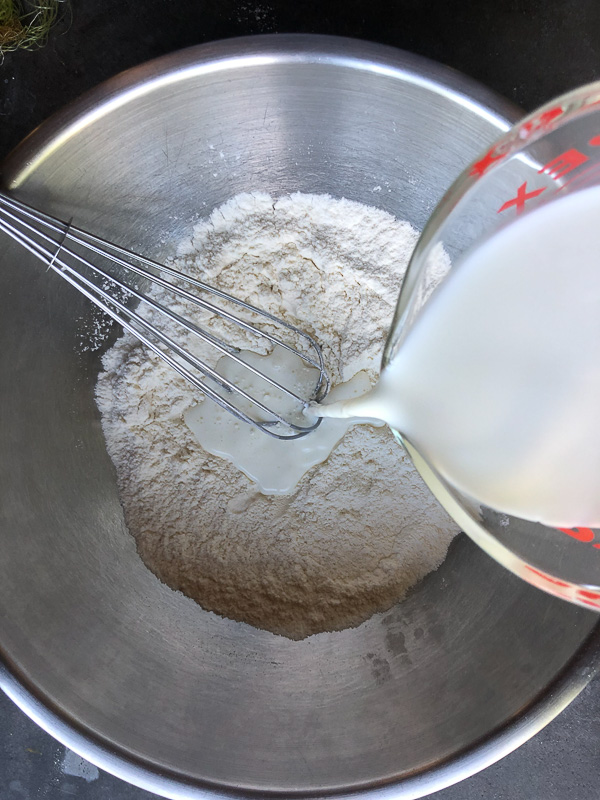 Melted butter is mixed in.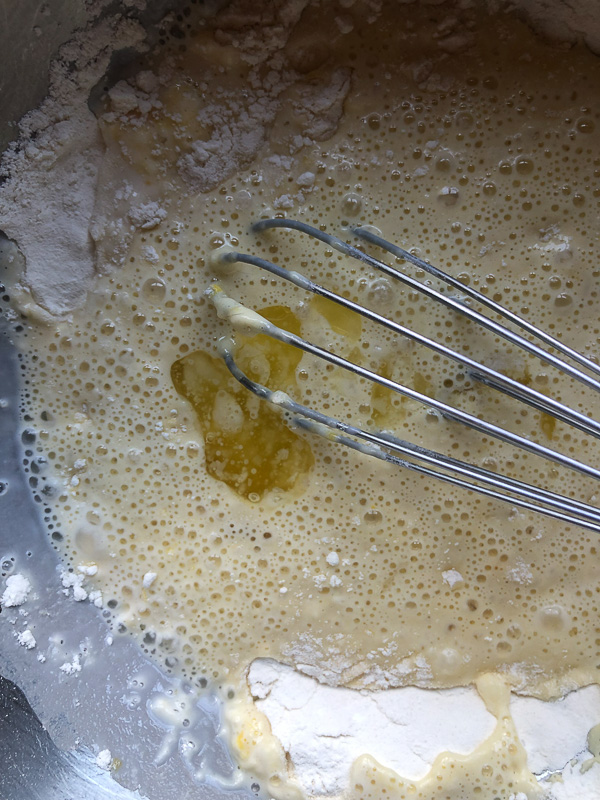 Half of the batter is done. Mix in corn & scallions.  Time to whip egg whites.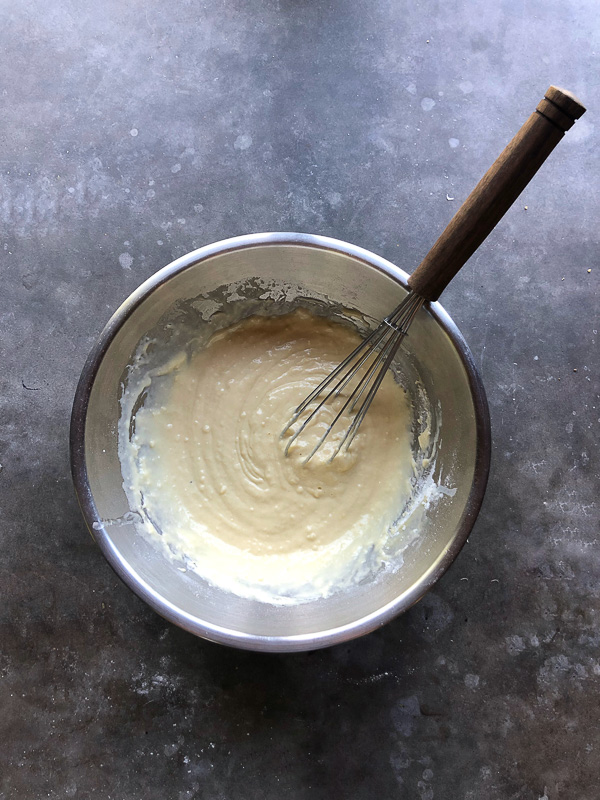 Fold in egg whites.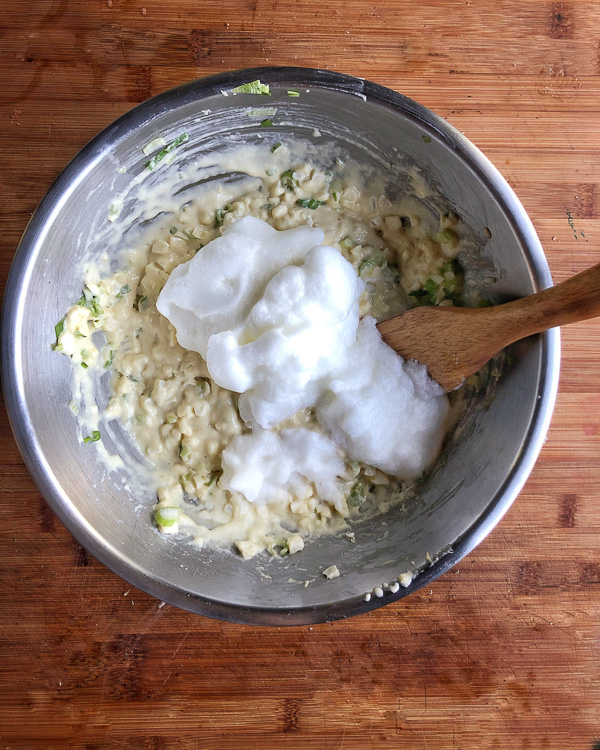 Our batter is done. We cover it and let it sit in the fridge for an hour.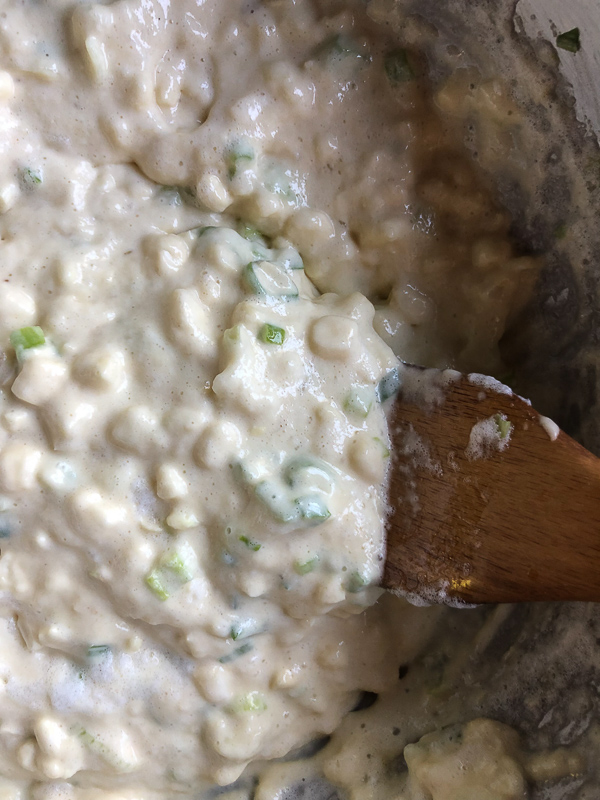 Heat a skillet. I used my favorite cast iron skillet
.  Fry the fritters in vegetable oil.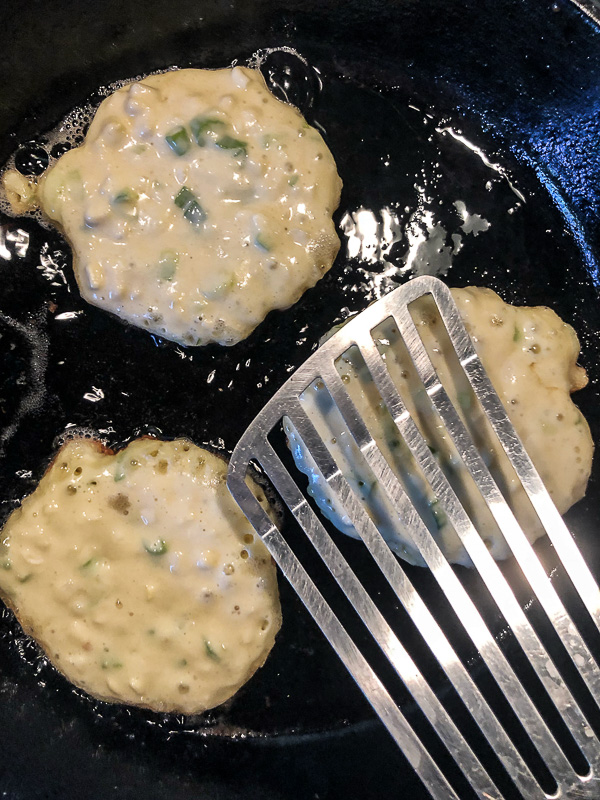 Flip!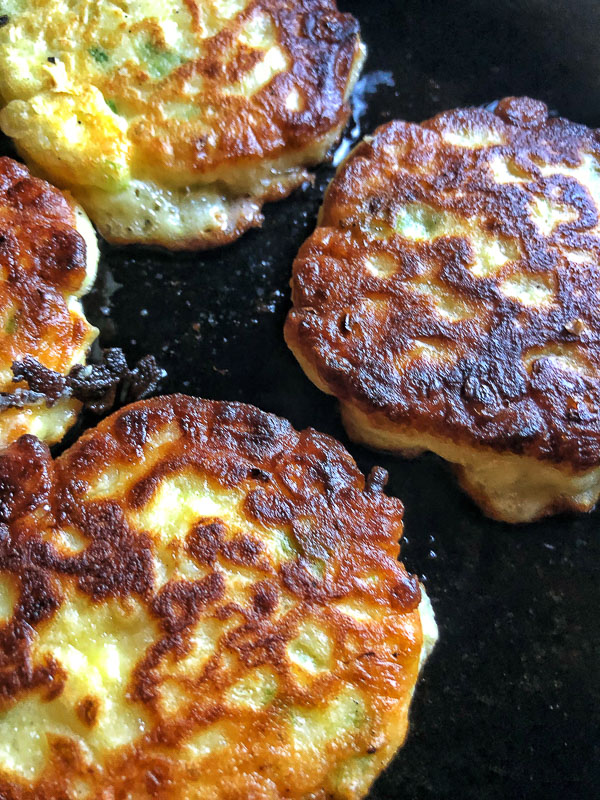 Keep them warm in the oven.
Serve with a salad!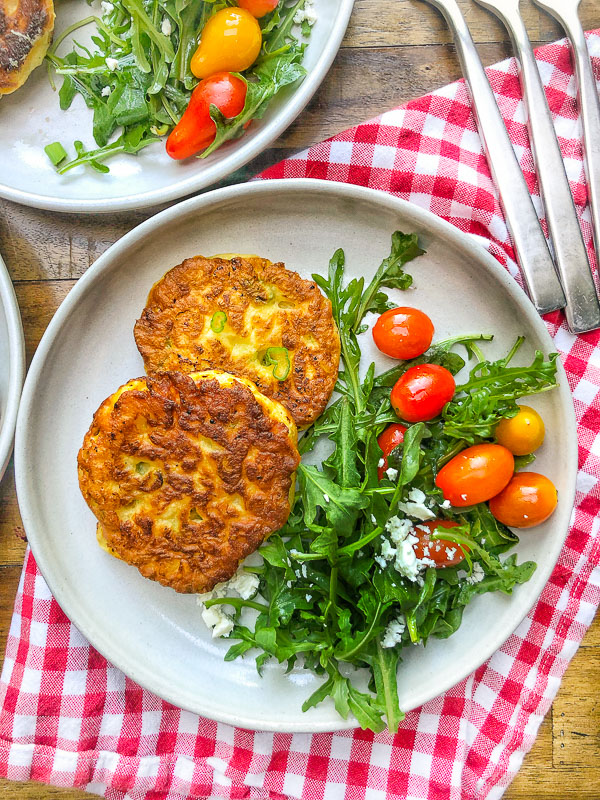 They're great as leftovers as well btw.
Toast them and serve with a poached egg.
Make a breakfast sandwich out of two of them!
Squeeze some with lime!
They're delicious and perfectly filling.
Puffy, crunchy, sweet, and savory.
I can't wait to play with topping and maybe add some additional vegetables like shredded zucchini to my next batch.  Maybe use this corn lime zucchini pizza recipe as inspiration!
Sweet Corn Fritters

makes about 15

recipe from Repertoire

1 cup all-purpose flour
1/2 teaspoon baking powder
1/2 teaspoon kosher salt
1 cup milk
2 tablespoons butter, melted
2 eggs, seperated
2 cups corn kernels (from about 3 ears)
2 green onions, thinly sliced
canola oil, for frying
flaky salt, such as Maldon, for serving

In a large bowl, whisk together the flour, baking powder, and salt. Create a well in the center of the flour and pour in the milk, melted butter, and egg yolks. Whisk until smooth, then cover and refrigerate for an hour.

Remove the batter from the refrigerator and stir in the corn and green onions.

Put the egg whites in a bowl and beat with a hand mixer until they hold soft peaks. Fold the egg whites into the corn mixture until no streaks of white are visible.

Set a wire cooling rack over a rimmed baking sheet and preheat oven to 250F. Pour 1/2 inch of canola oil into a heavy high-sided frying pan. Heat over medium heat. Without crowding the pan, scoop quarter-cup mounds of batter and fy, turning once, until the fritters are golden brown on both sides, about 4 to 5 minutes. Use a spatula to transfer fritters to the cooling rack and keep them warm in the oven. Arrange the fritters on a large platter and season with flaky salt. Serve hot.