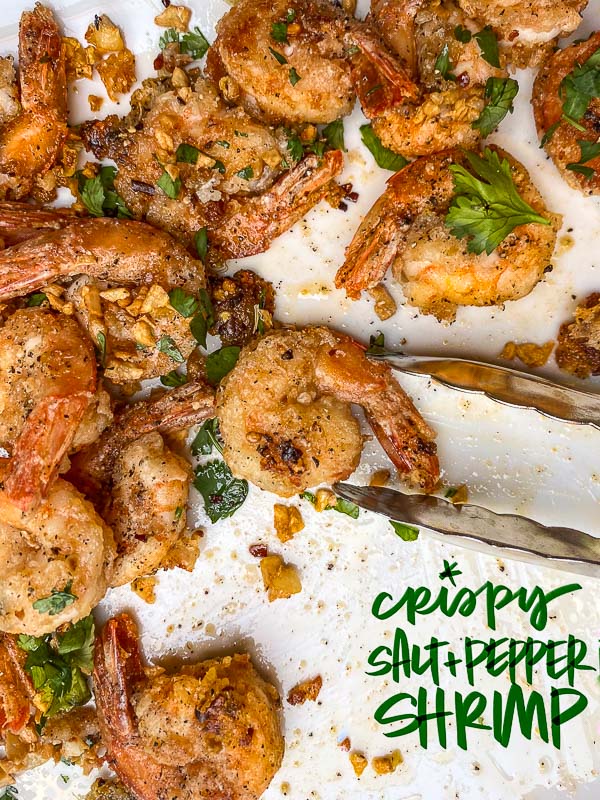 Salt & Pepper Shrimp is something I love to order when we are out at a restaurant, but I never order it for delivery because it definitely doesn't travel well. The same goes for fried calamari. In the delivery process, what was intended to be crispy and crunchy turns into a soggy mess the longer it sits in a sweaty TO GO box. Plus, it's never HOT, and that bugs me.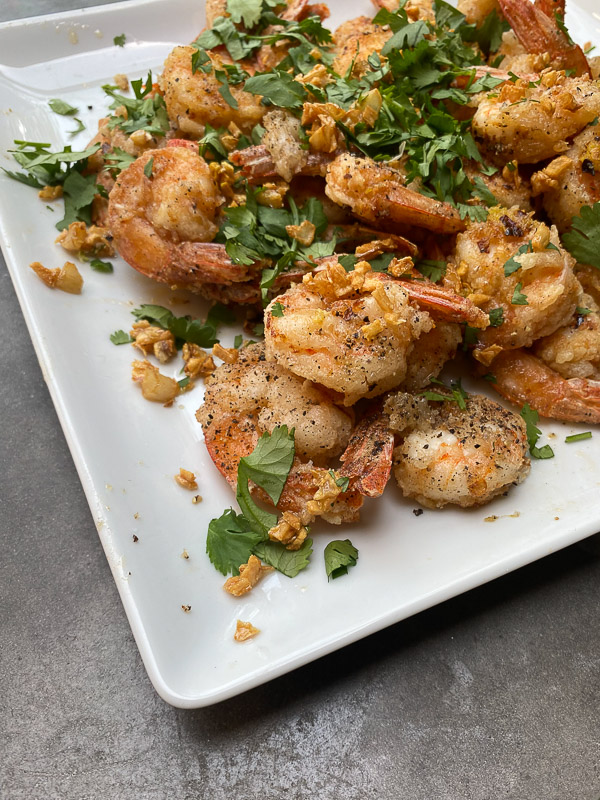 But now I don't have to order takeout cuz I made one of my favorite dishes at home and my family loved it!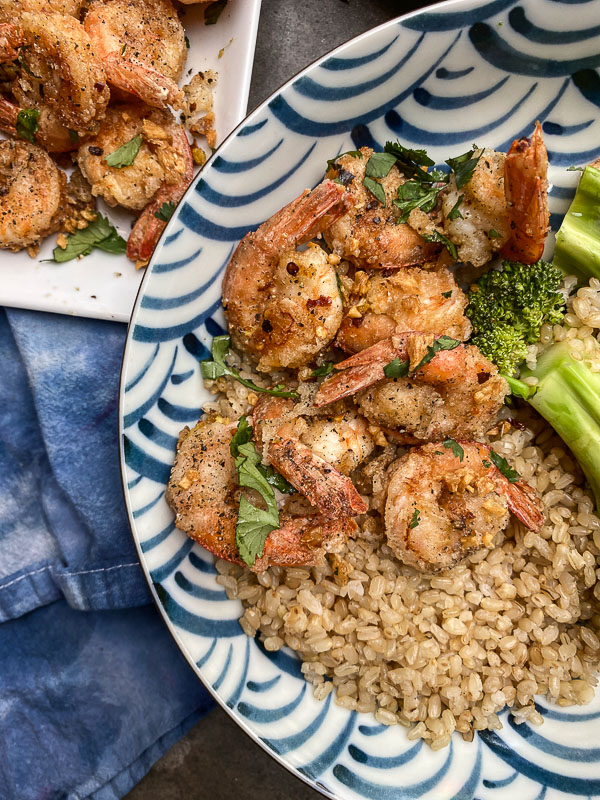 And that in itself is a reason to celebrate. There's a new dish to add to my picky eater household and I AM THRILLED because I am getting so tired of cooking the same ole things during the quarantine. A big plus is that most of the ingredients are things I usually have on hand!
Ingredients are gathered. Defrost the shrimp!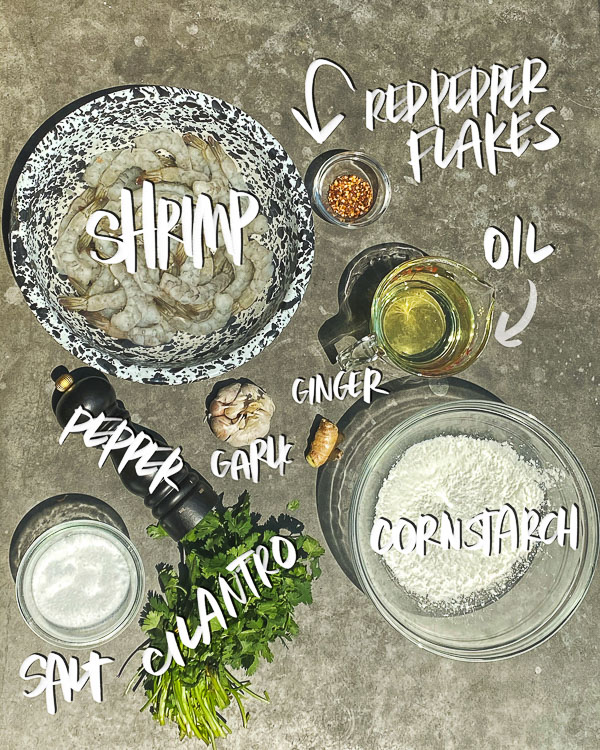 Ground ginger and chopped garlic prep!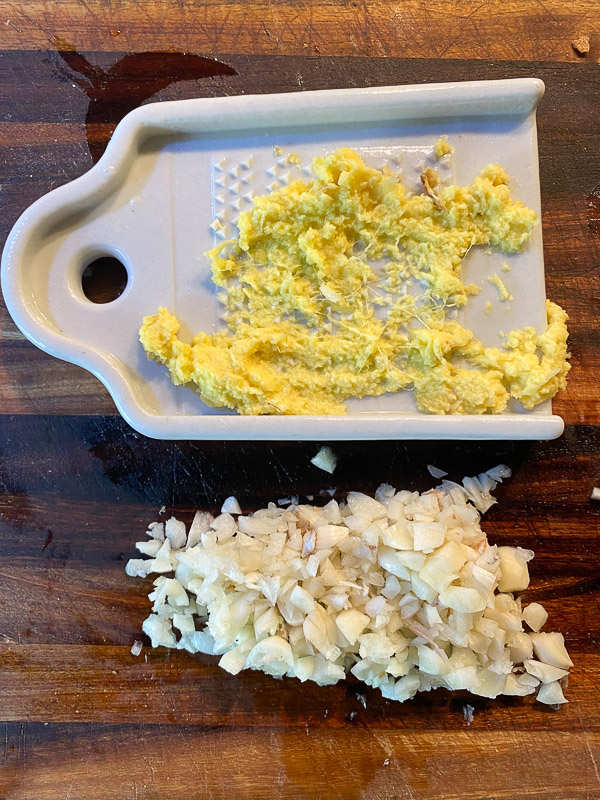 Pat the shrimp dry! Catch a rainbow while you're at it.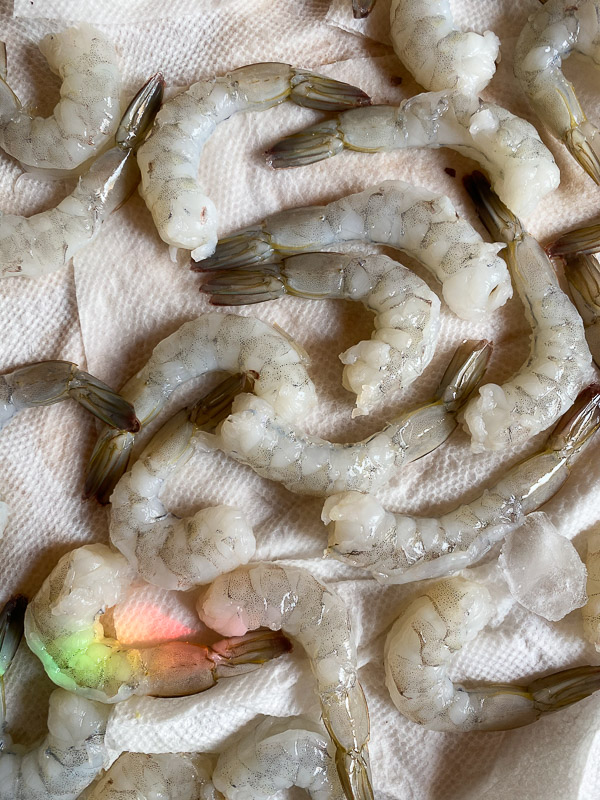 Pat pat.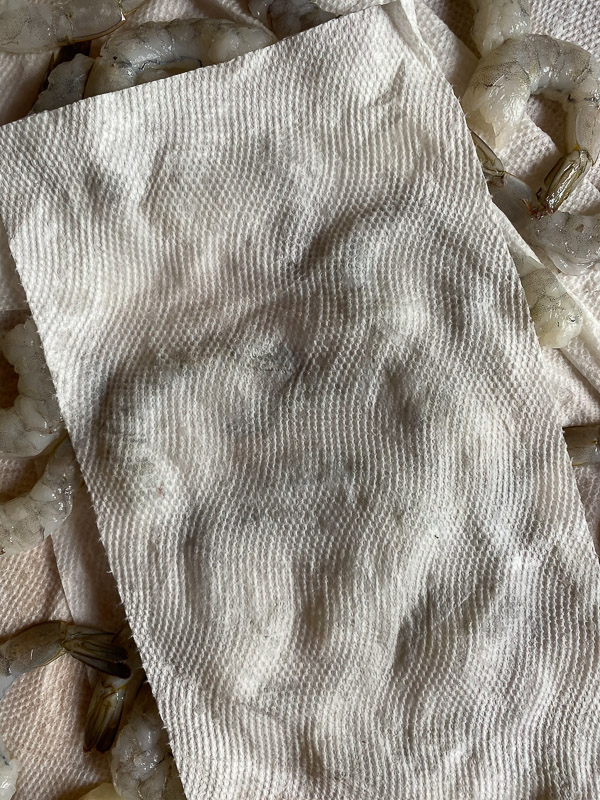 Heat the oil. Fry the garlic!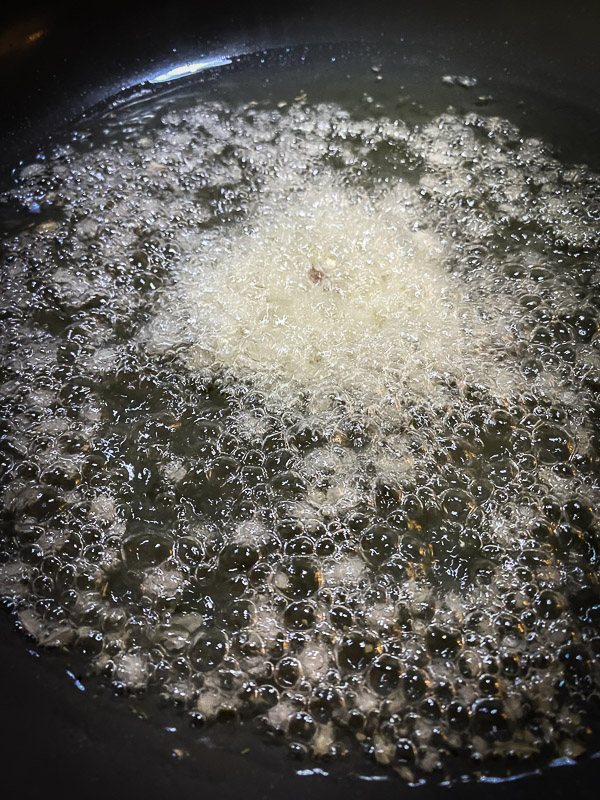 Put garlic aside. This is going to be going on top when we are ready to serve!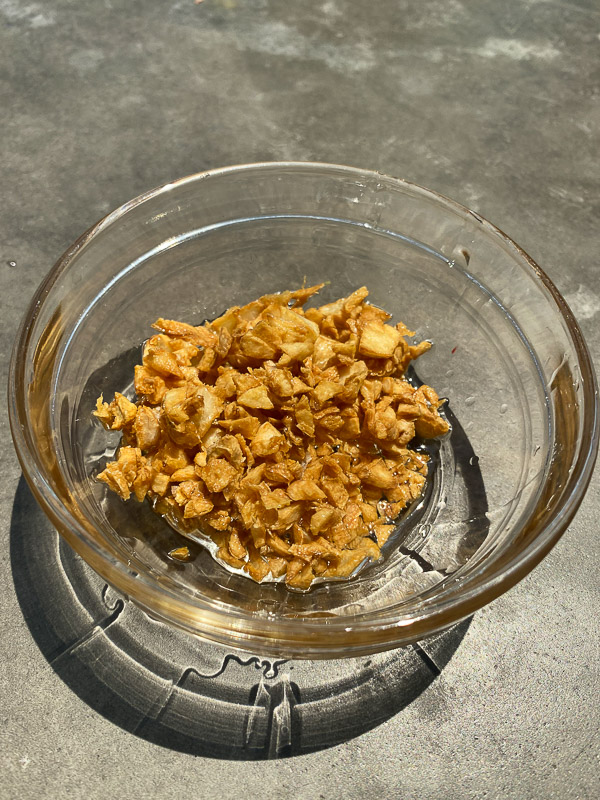 Shrimp in the cornstarch mixture.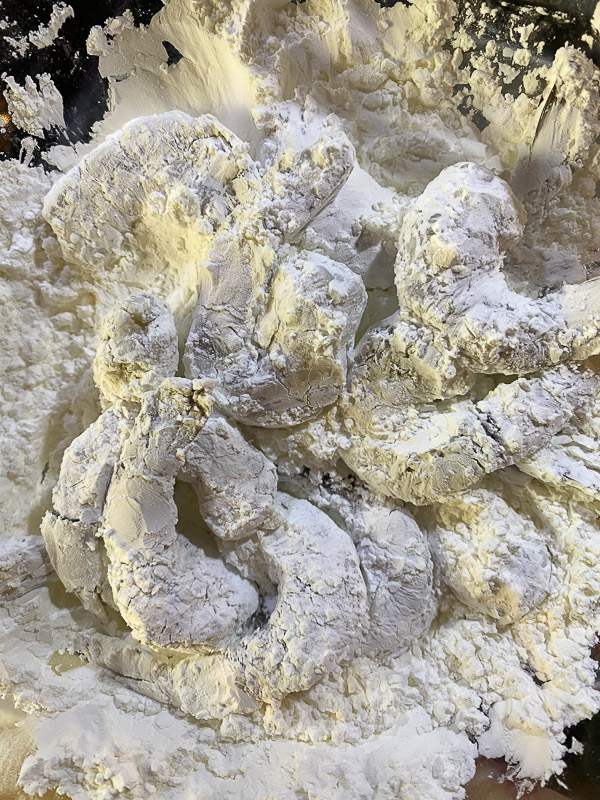 FRY! IN BATCHES!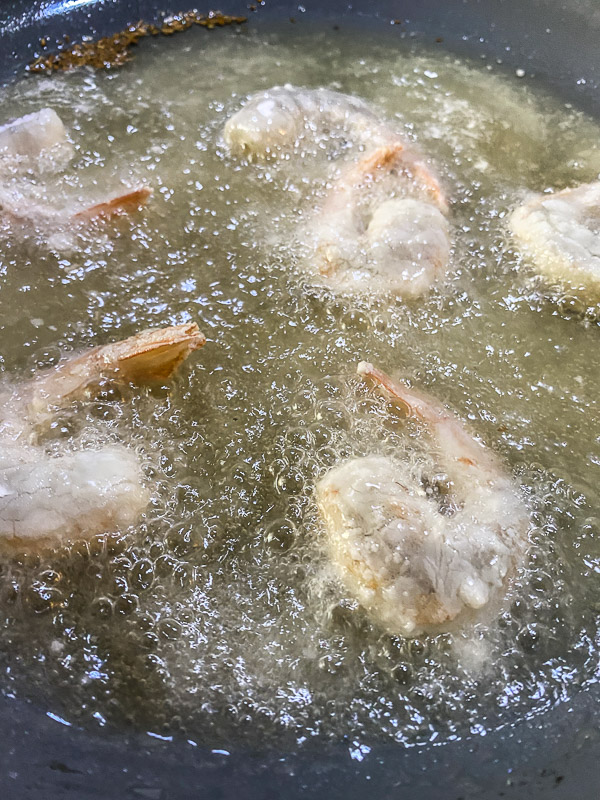 Drain.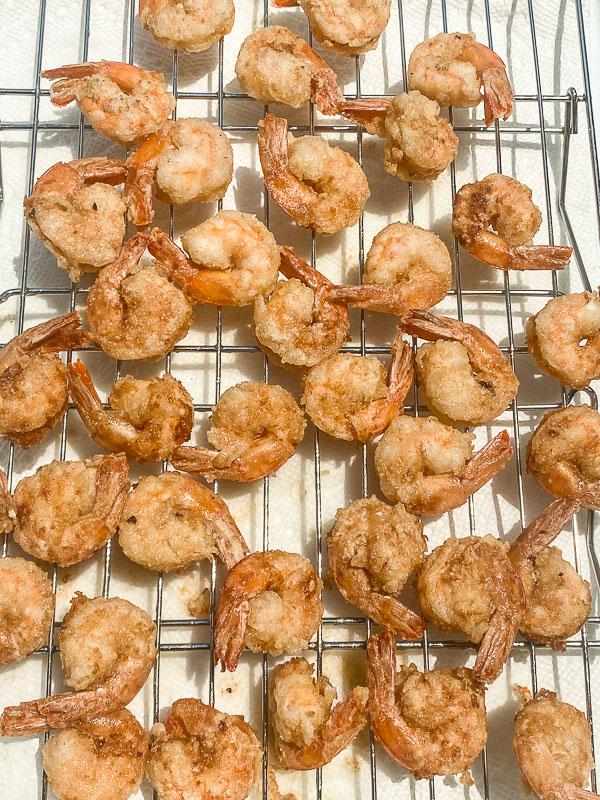 Clean the pan and brown some ginger and red pepper flakes!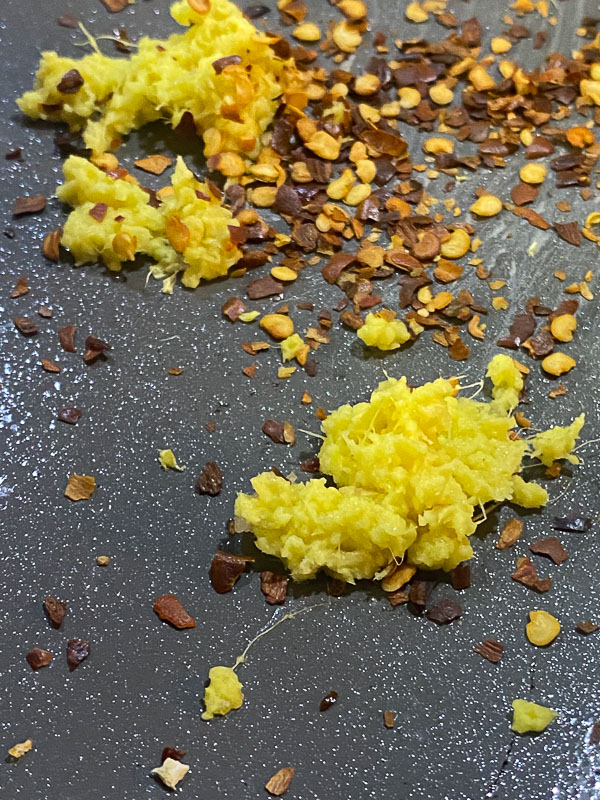 Get out your salt & pepper mixture.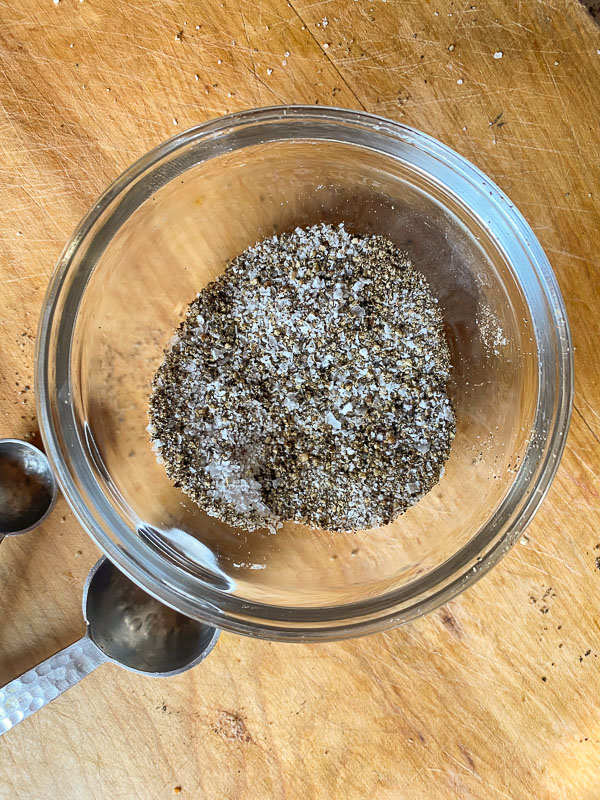 Toss the shrimp with the ginger/red pepper flakes and of course, the salt & pepper.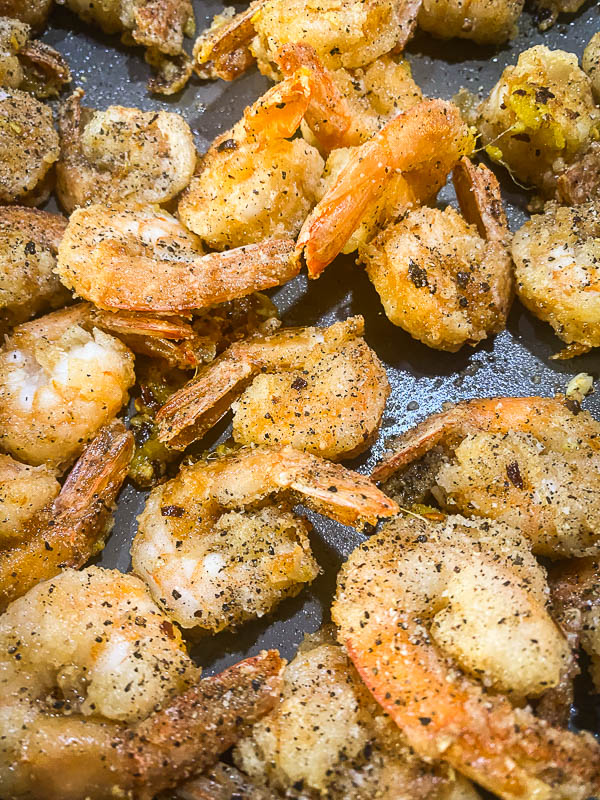 Let's add some flare! Cilantro and crispy garlic go on top.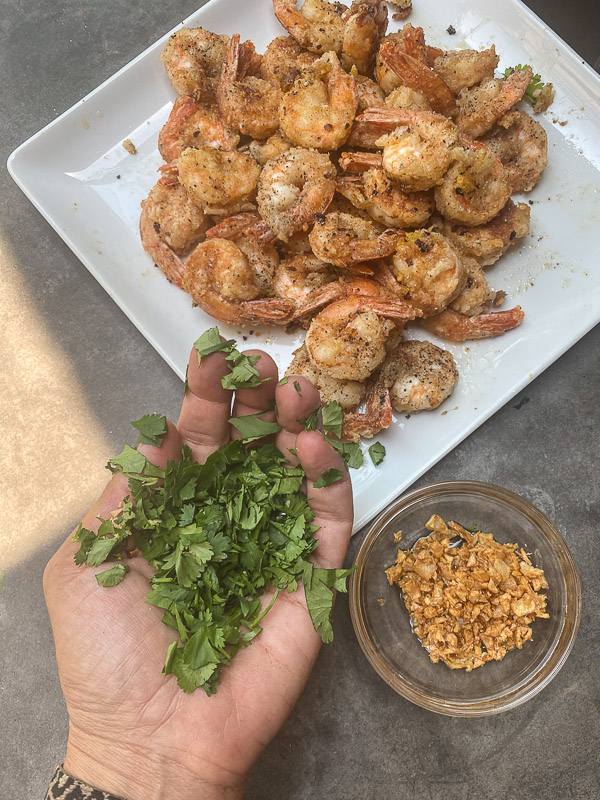 YUMMMM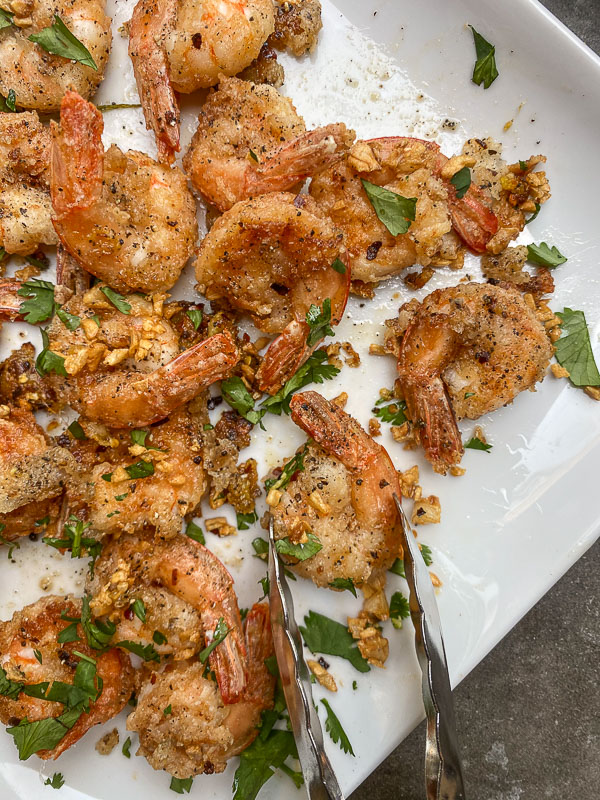 Serve them up!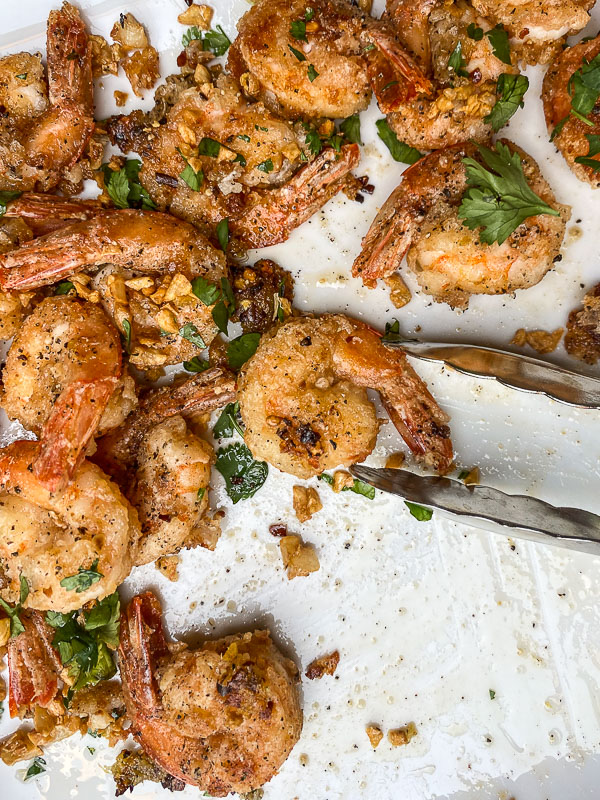 Rice preferred!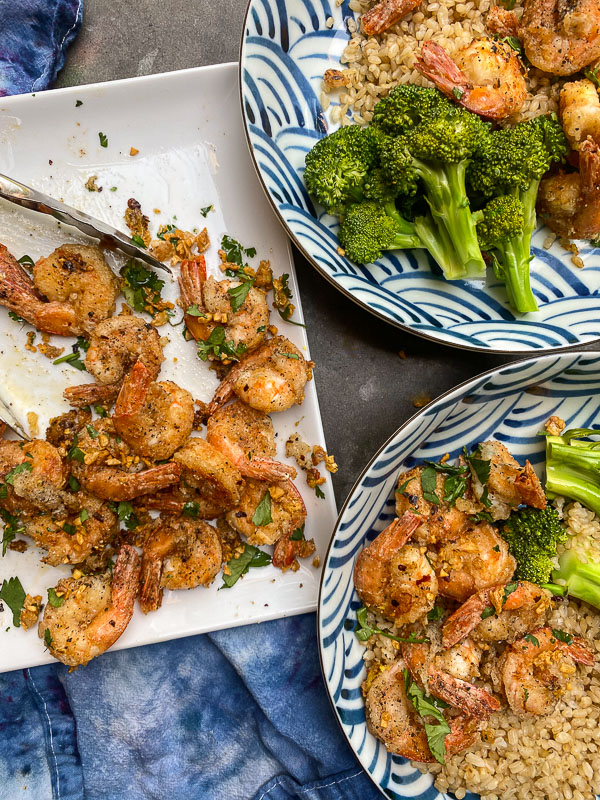 Who needs takeout when you can have meals like this at home??!
Salt & Pepper Shrimp

serves 3-4
recipe adapted from Tasty

1 lb shrimp, peeled and deveined, tails left on

3/4 cup cornstarch

2 cups oil

6 cloves garlic, chopped

1 tablespoon fresh ginger, grated

2 teaspoons red pepper flakes

1 1/2 teaspoons kosher salt

2 1/2 teaspoons black pepper

fresh chopped cilantro, for serving

rice, cooked, for serving

Set a wire rack over a baking sheet lined with a paper towel

Pat shrimp dry with paper towels, Place the cornstarch in a large bowl, add the shrimp, and toss until well-coated.

Heat the oil in a large pan (or wok) until it reaches 400°F (200°C). Add the garlic and fry for 40 seconds-1 minute, until golden brown. Remove the garlic with a strainer or slotted spoon and drain on paper towels.

Fry the shrimp, about 6 at a time, for 2 minutes, or until light golden brown. Transfer to the wire rack to drain.

Drain oil from the pan and wipe clean. Add the ginger and red pepper flakes and toast for 2 minutes, until the ginger starts to brown. Add the shrimp and toss to combine. Season with the salt and pepper and toss until well-coated. Transfer the shrimp to a plate and garnish with the cilantro and fried garlic. Serve with rice.