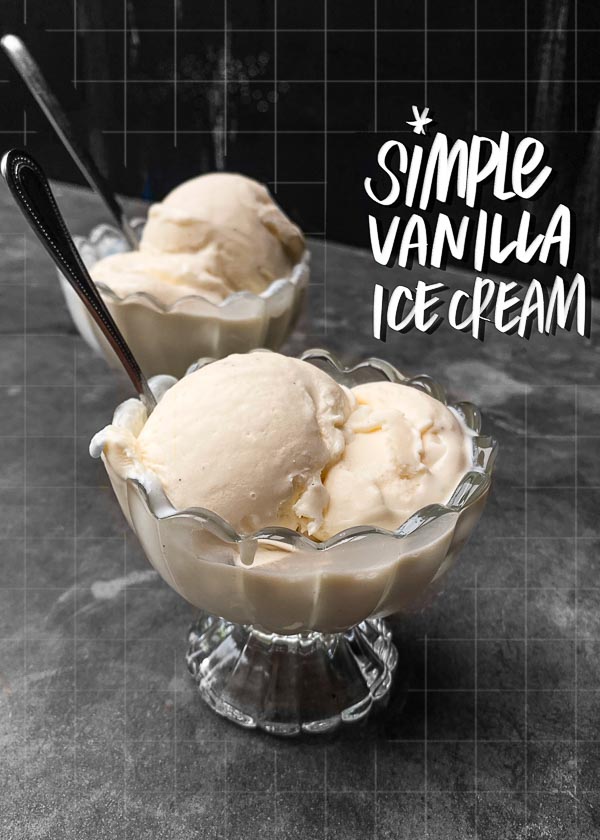 Have you created any new habits during quarantine? I've added a new treat each week in our household. Right now we are kind of on a sundae kick here. The world may be a dumpster fire, but I still can wow an 11-year-old boy with a Simple Vanilla Ice Cream recipe! With some fudge sauce (I hide ours waaay back in the fridge with boobie traps!) and chopped salty chopped peanuts, we have quick weeknight sundaes.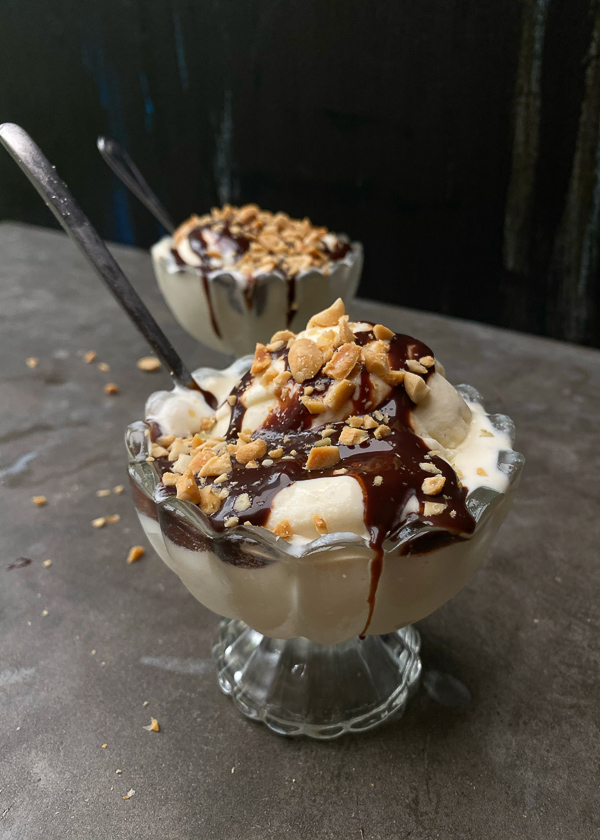 While searching for a simple ice cream recipe that doesn't involve eggs, I found a commenter's note saying that "the best/easiest vanilla ice cream recipe is made with cream, sweetened condensed milk, and vanilla."
I had all of those things.
Challenged accepted.
*DING* DING* DING*
We have a winner.
I did add a pinch (or two) of salt cuz that's how I roll. The sweetened condensed milk makes the process so much easier because you don't have to warm up cream and melt sugar! Plus SWEETENED CONDENSED MILK TASTES AMAZING. I love that stuff a little too much!
If you feel like dusting off your ice cream maker. and making ice cream magic, MAKE THIS. We are going to be experimenting with it a lot in the Benjamin family. Stay tuned!
Ingredients are: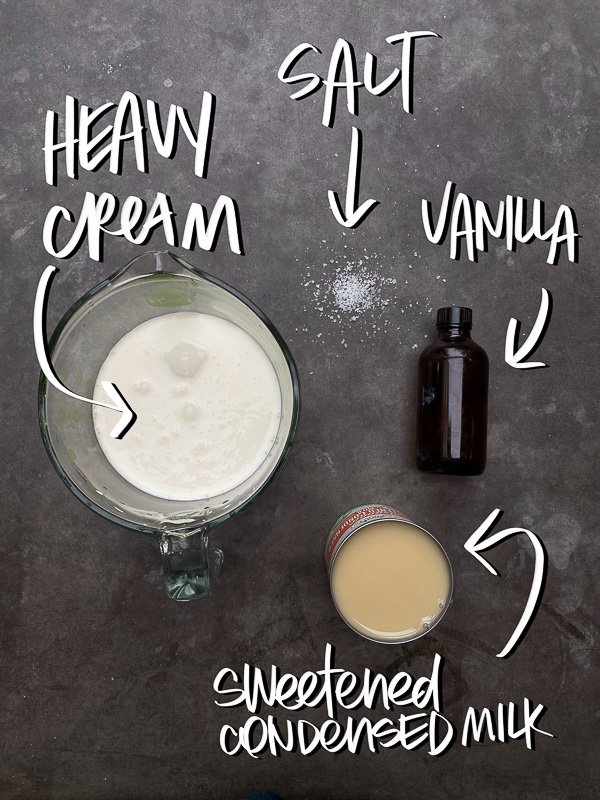 Mix them together. Chill.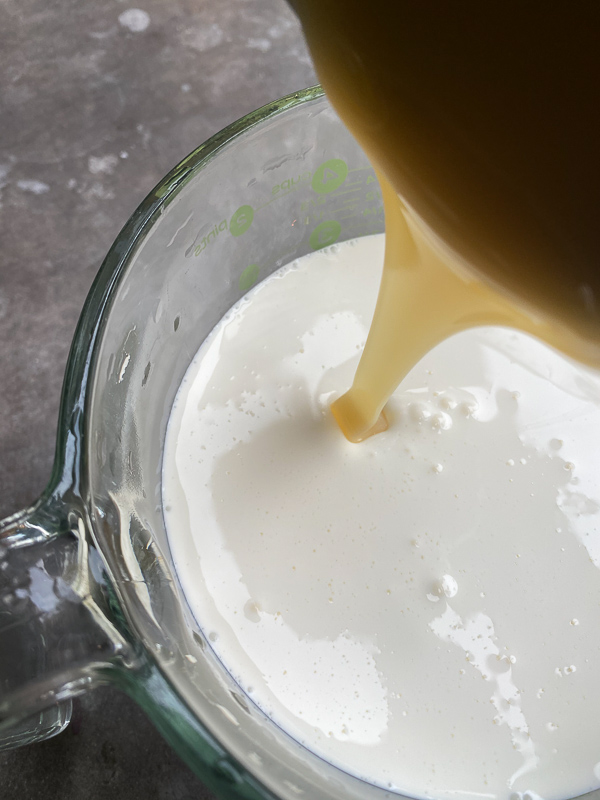 Pour mixture into your ice cream maker. and follow the directions.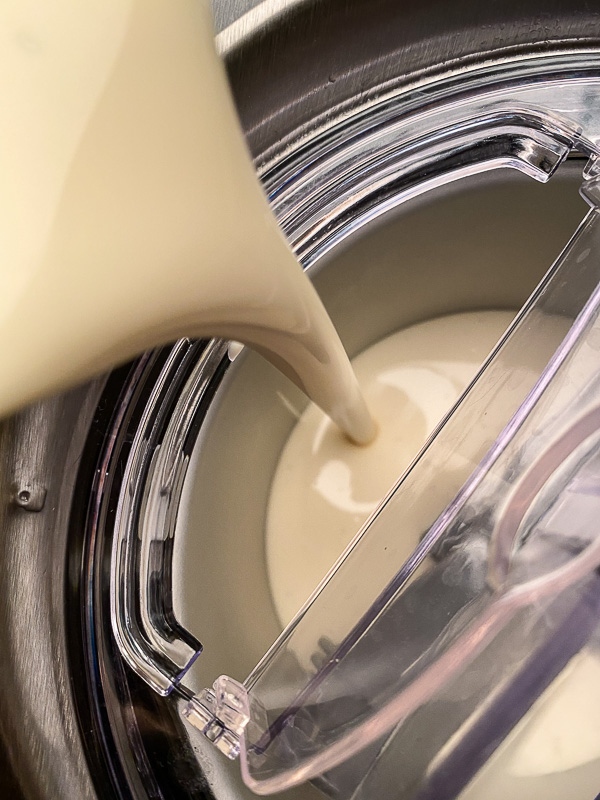 Get that baby churning!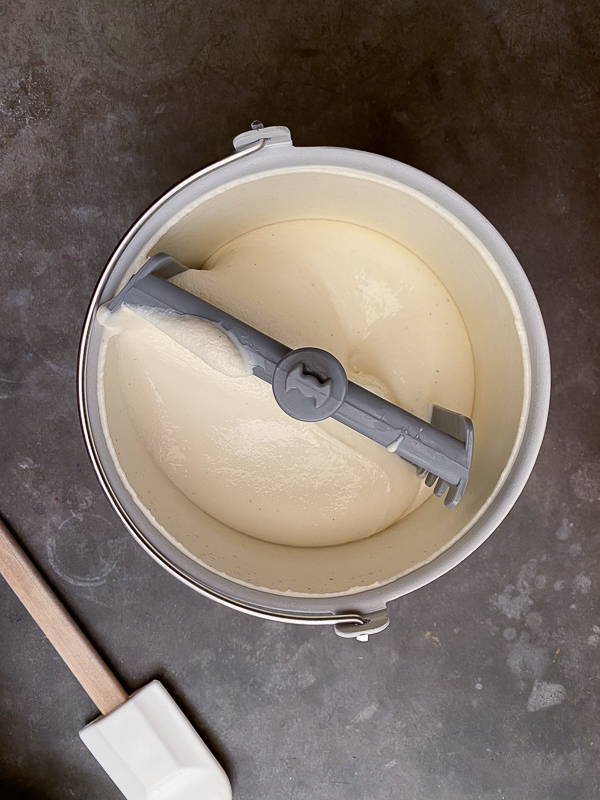 I have a funny story for you…
MY FAMILY GOT INTO THE ICE CREAM BEFORE I COULD TAKE A PHOTO OF IT SET IN THE CONTAINER!!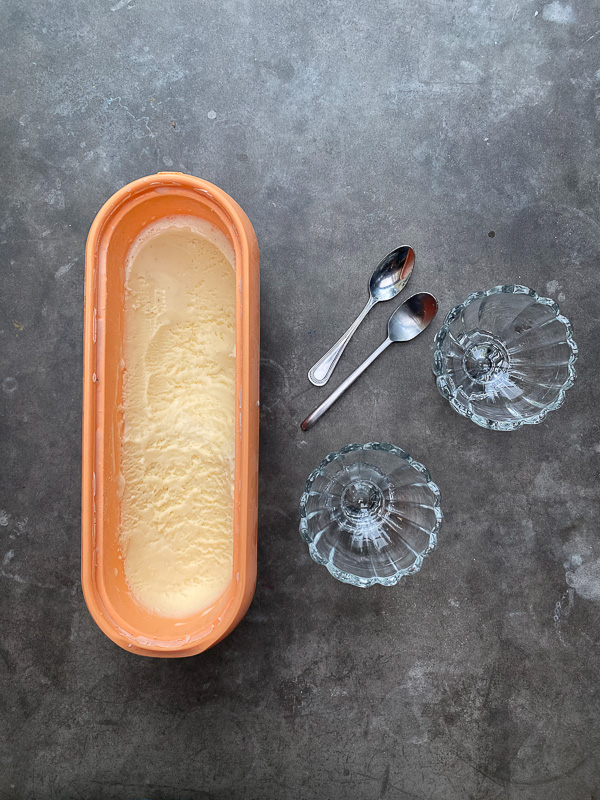 FAMILY!!!!!!!!!!!
Btw- this is the best ice cream container! Makes scooping ice cream a breeze.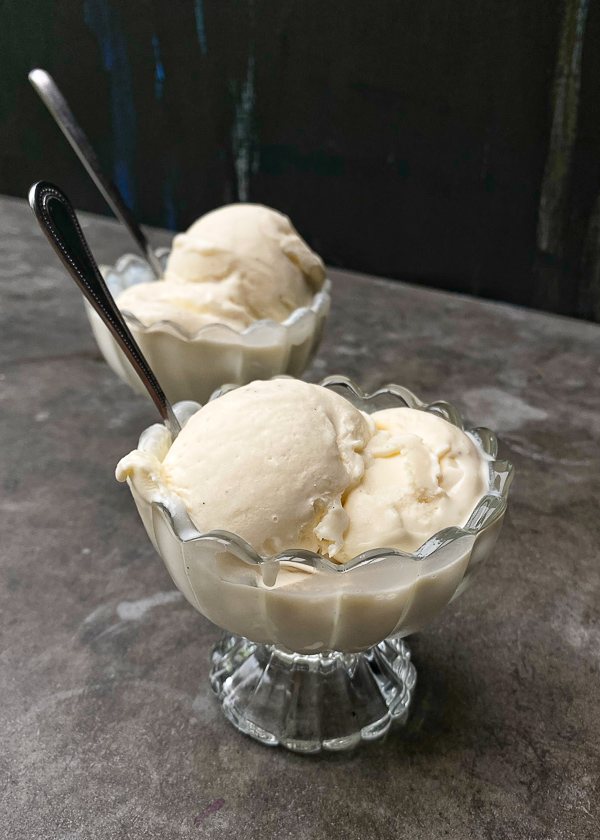 Ok here's how we take it up a notch in the Benjamin household with some faves from Trader Joe's.
Those blistered peanuts are everything. More for me plz.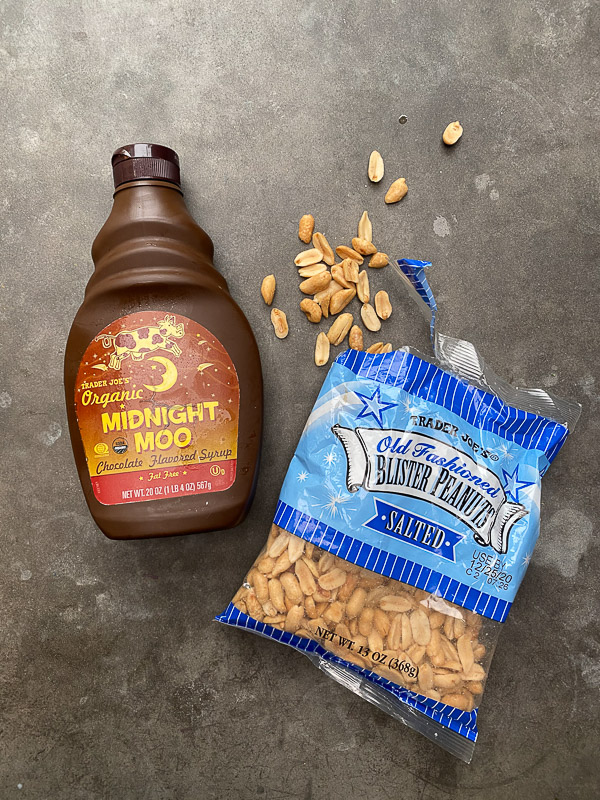 Boop.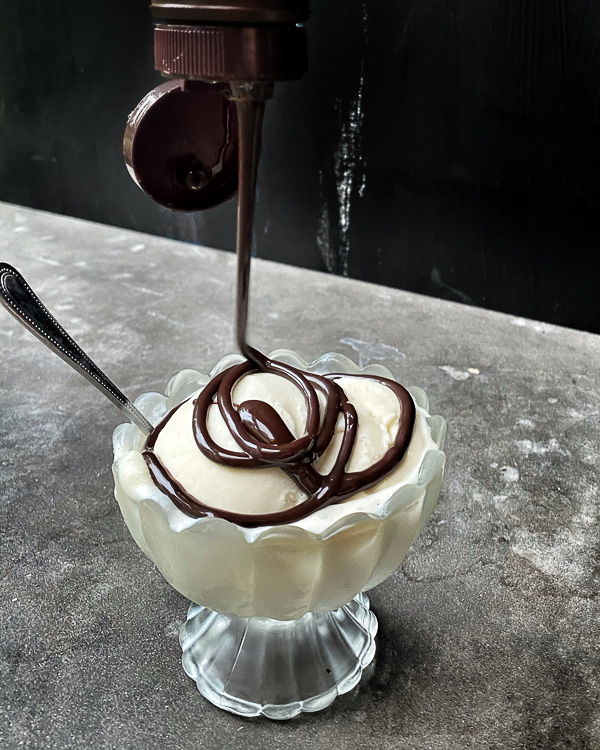 Beep!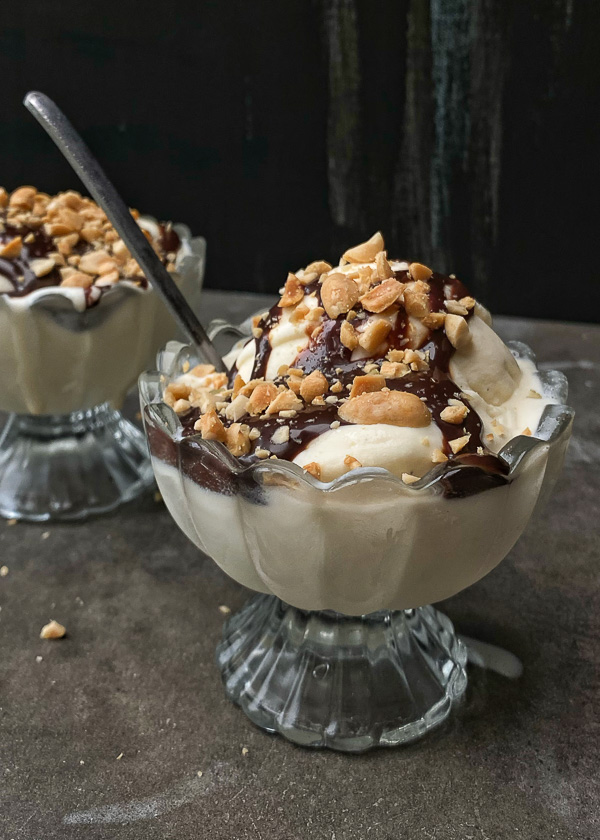 OMGGGGAAHHH.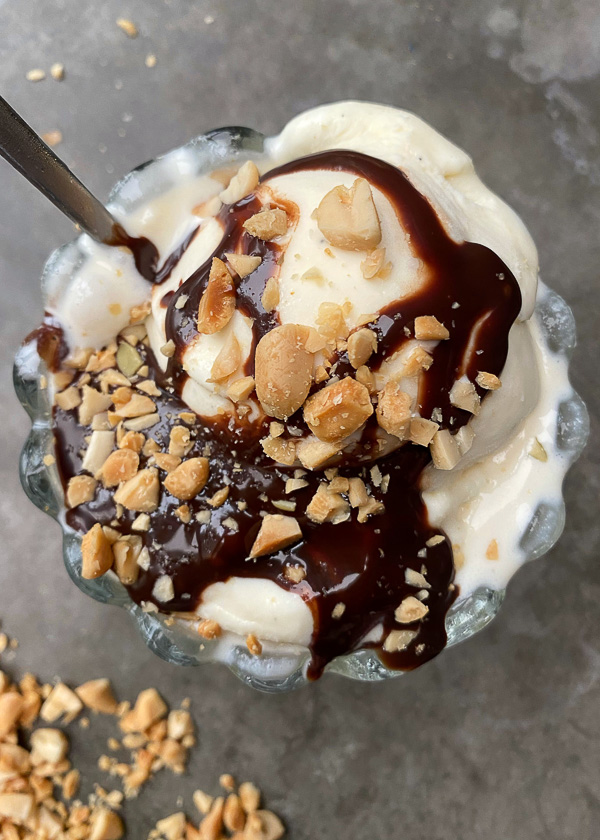 This is a dangerous habit to get into.
Consider yourself warned.
See also: We are in this together.
If you're looking for some recipes to use with your ice cream maker, I suggest:
Simple Vanilla Ice Cream

makes a little over a pint

2 cups heavy cream
1 – 14 oz. can of sweetened condensed milk
1 teaspoon vanilla extract
a heavy pinch of kosher salt

Whisk cream, sweetened condensed milk, and vanilla together in a large measuring cup until well combined. Add salt and season to taste. Cover mixture and chill in the fridge for at least 4 hours. Add chilled mixture to ice cream maker and follow according to directions. Place ice cream in a sealed container and chill for at least 4 hours. Serve plain or with your favorite toppings and enjoy!