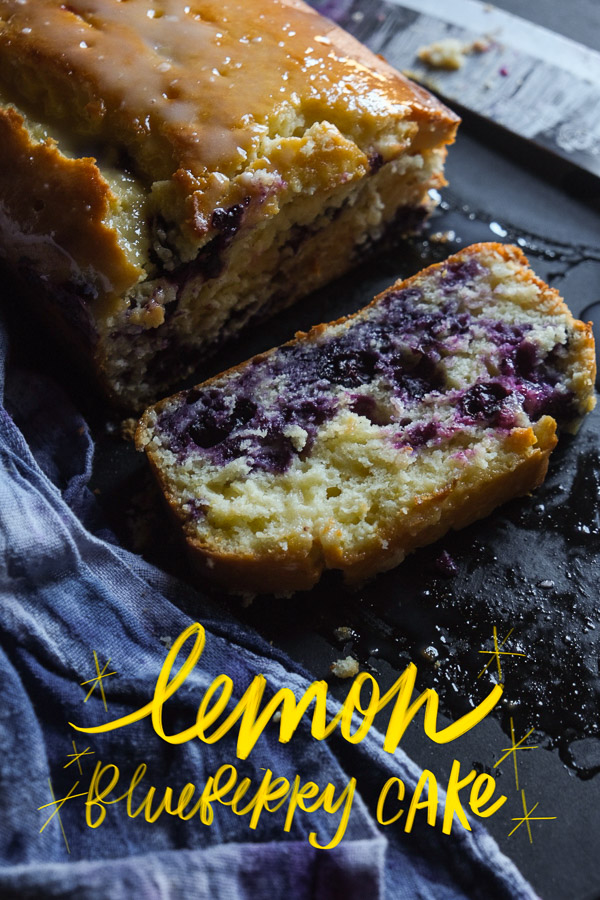 While cleaning out the fridge on Sunday, I found Greek yogurt in the back of the fridge that expired on my birthday (TODAY- August 18th!) and with the help of the blueberries that were screaming USE ME in my produce drawer, this Lemon Blueberry Cake was born.
Happy birthday to us, cake!
Why wait for a celebration to make/eat cake when you can let an expiration date inspire you?
I mean, I had to put that yogurt to good use, didn't I?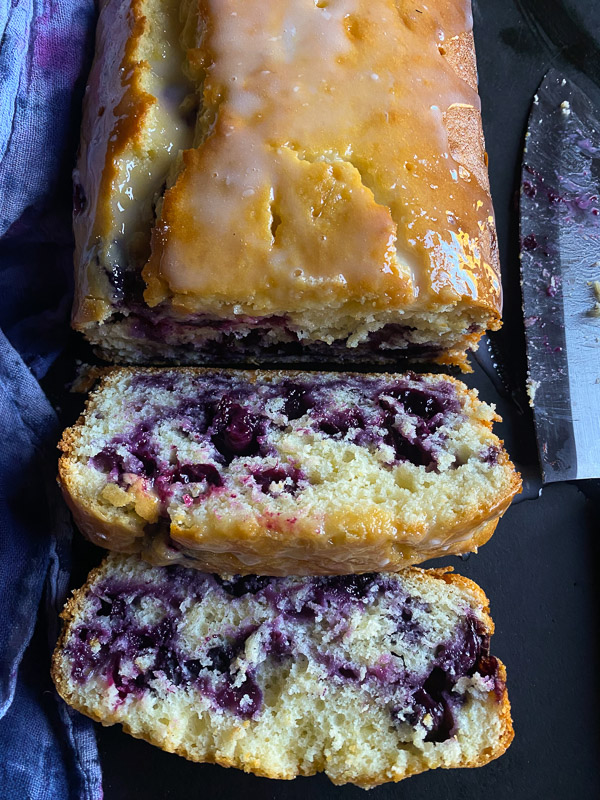 If you're interested in enhancing your week, make this Lemon Blueberry Cake to pick at (or share!) all week long. It's like a cross between lemon pound cake and a blueberry muffin. It only took me 4 slices to figure that out 😉
Ingredients involved: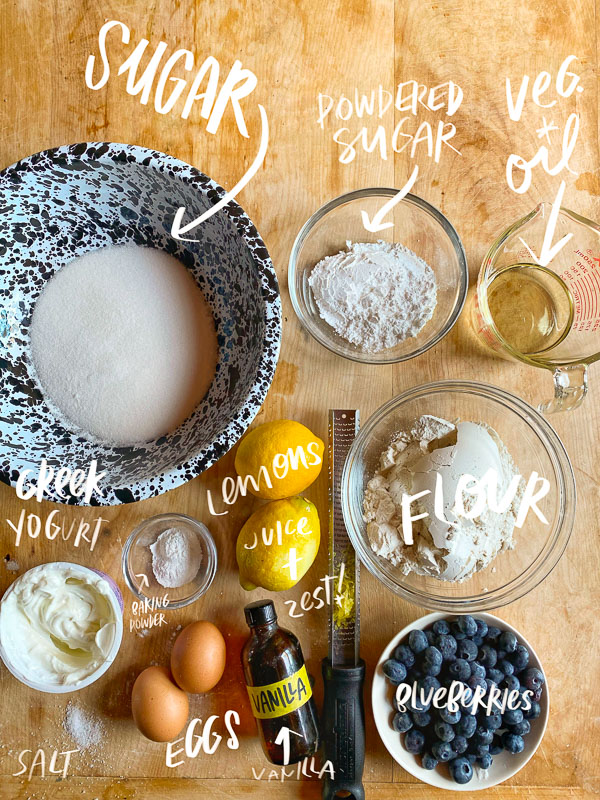 Let's infuse the sugar with lemon zest.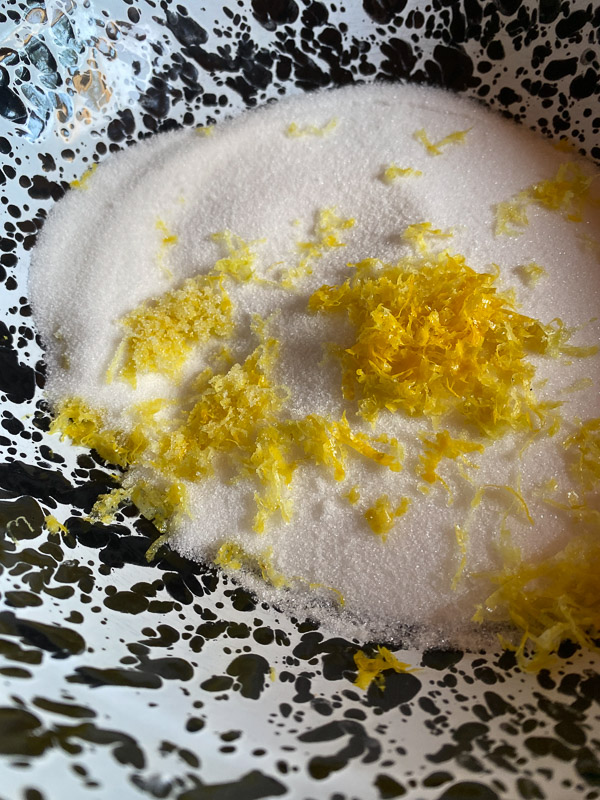 Reminds me of the time I made sugar scrubs for gifts!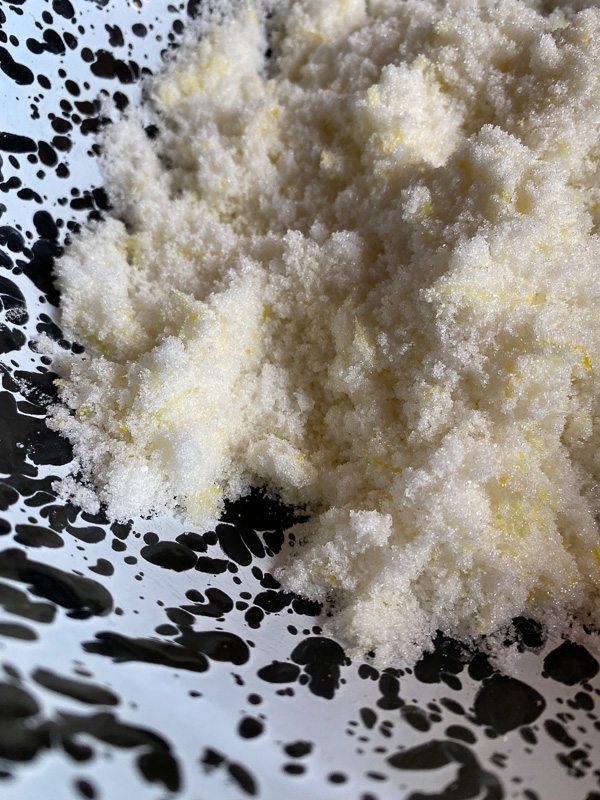 To prevent the blueberries from sinking to the bottom in your batter, toss them with a little bit of flour in a bowl and set them aside before you add them later.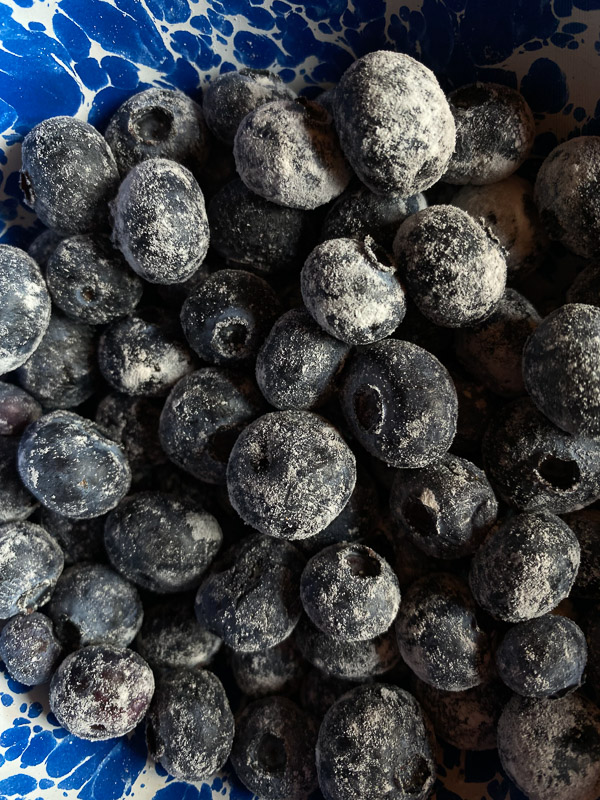 Sugar, vanilla, and egg, all get whipped.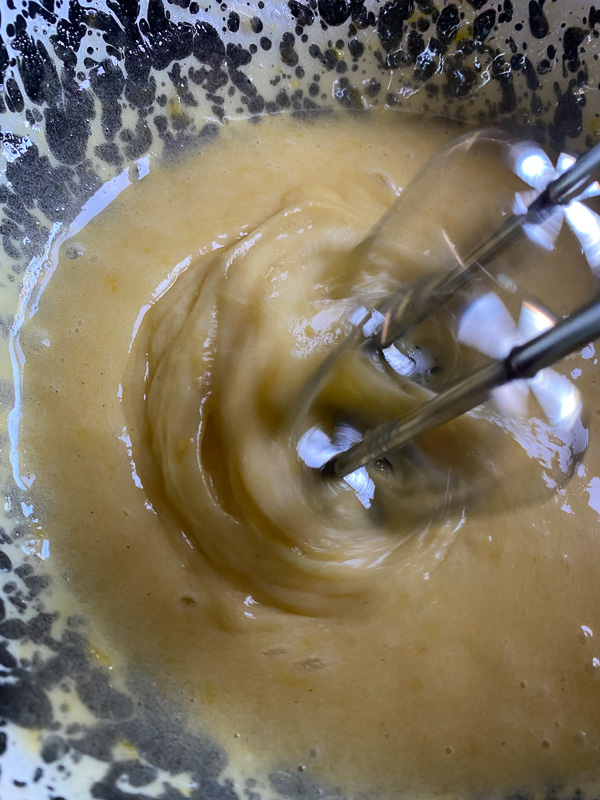 Dry meets wet.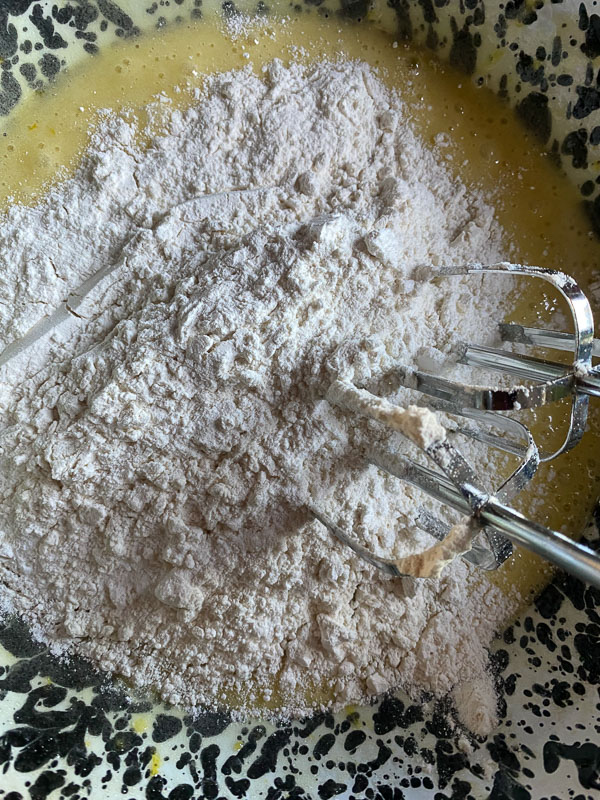 Yogurt and lemon say what's up.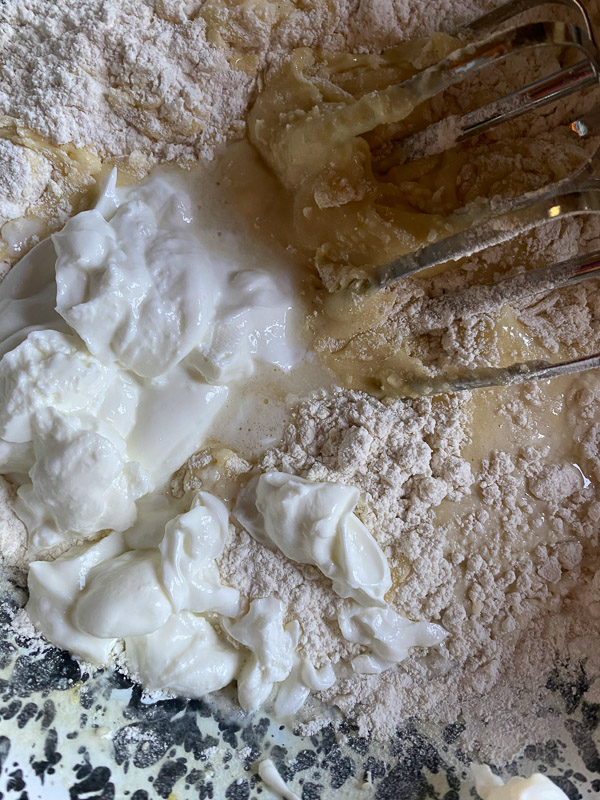 Blueberries get folded in.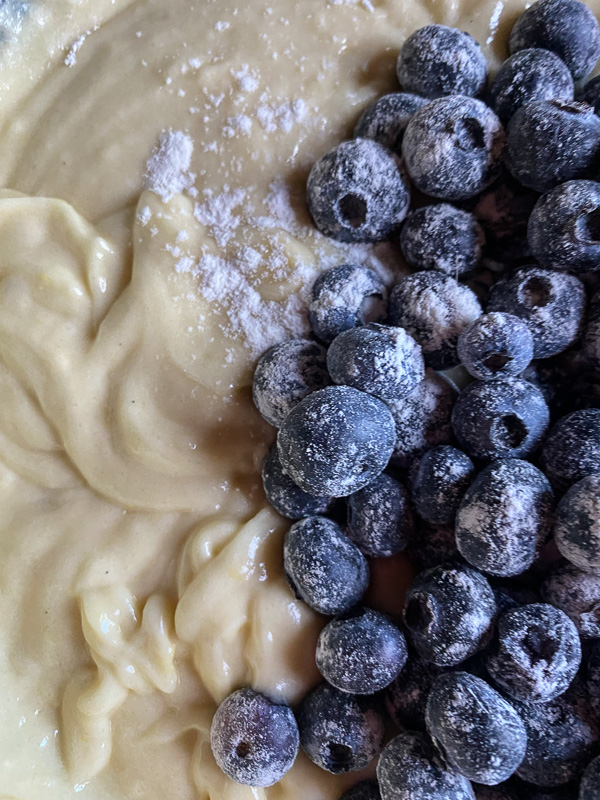 Batter goes into prepared pan.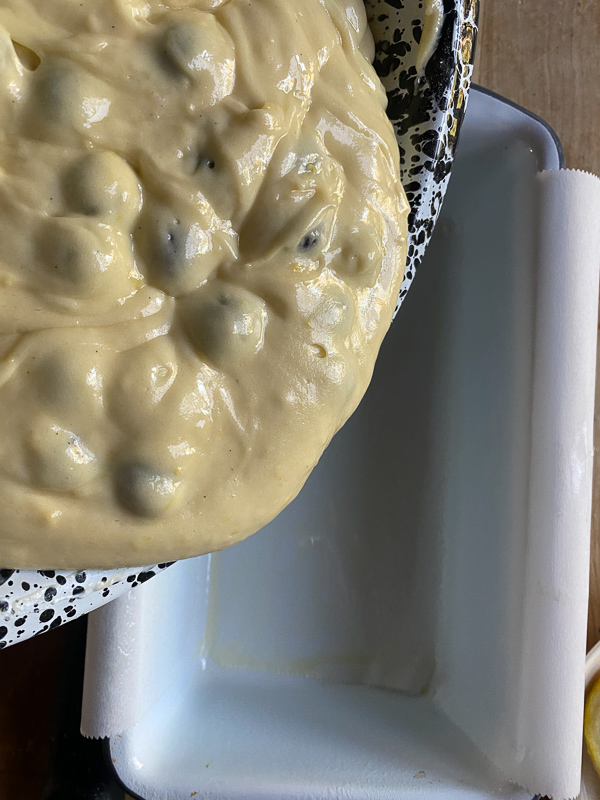 Batter up! Let's bake.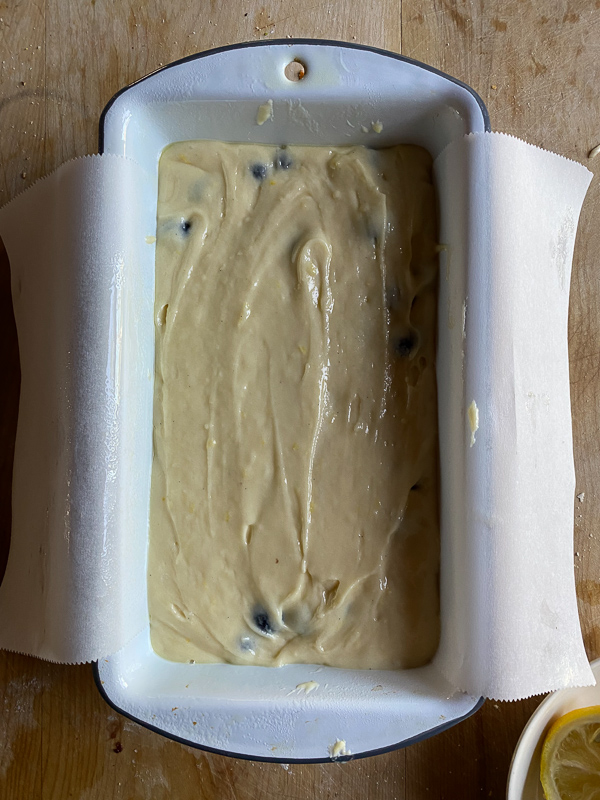 Hiiiiii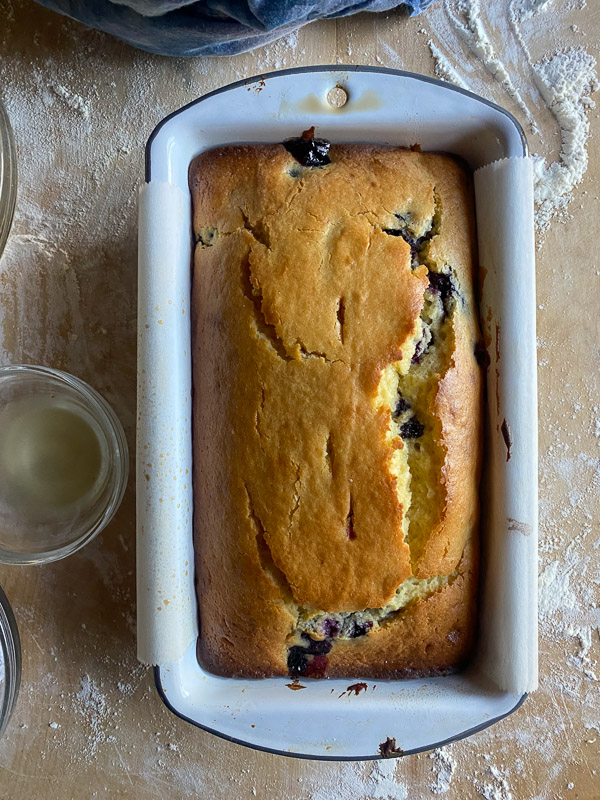 Let's glaze it up! It's a mixture of powdered sugar, yogurt, a little bit of water & a pinch of salt.
If you're feeling extra lemony, add some zest up in!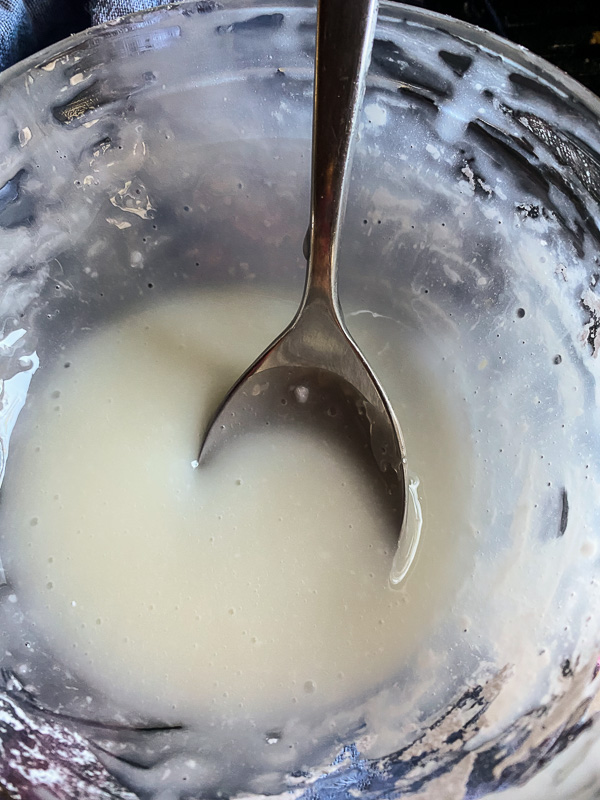 GLAZED!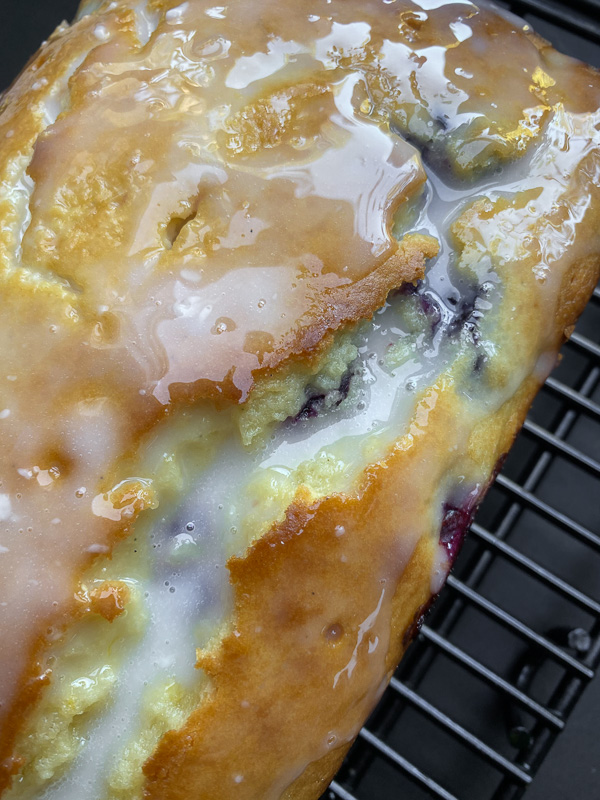 Hardest part is waiting for it to cool!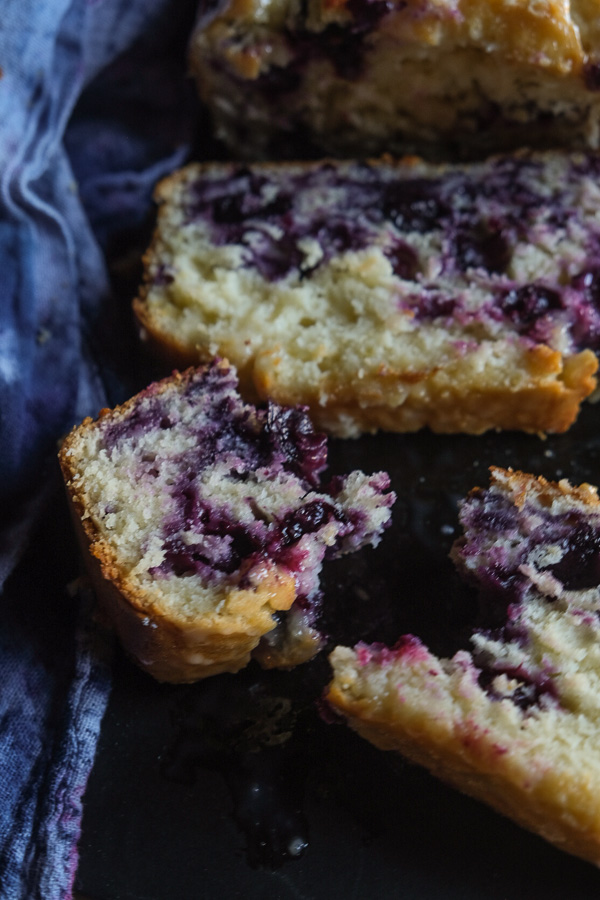 I hope this Lemon Blueberry Cake brightens your week.

Lemon Blueberry Cake
Lemon Blueberry Cake

makes 1 loaf

1½ cups all-purpose flour

2 teaspoons baking powder

¾ teaspoon kosher salt, plus more for glaze

1 tablespoon finely grated lemon zest

1 cup granulated sugar

2 large eggs, room temperature

⅓ cup vegetable oil

2 teaspoons vanilla extract

¾ cup plus 1 tablespoon plain Greek yogurt

1 cup fresh blueberries, tossed in a little flour

5 tablespoons fresh lemon juice

½ cup powdered sugar

Preheat oven to 350°. Line an 8½x4½" loaf pan with parchment paper, leaving an overhang on the long sides, and lightly coat with nonstick spray. Whisk flour, baking powder, and ¾ tsp. salt in a medium bowl.

Using your fingers, work the lemon zest into granulated sugar in a large bowl until sugar starts to clump and the mixture is very fragrant, about 1 minute. Add eggs, oil, and vanilla and beat with an electric mixer on high speed until light and thick, about 4 minutes. Reduce speed to low and mix in half of the dry ingredients, then mix in ¾ cup yogurt. Mix in remaining dry ingredients followed by lemon juice. Fold in flour-covered blueberries into the batter. Scrape batter into prepared pan and smooth top.

Bake cake until top is golden brown and a tester inserted into the center comes out clean, 50–60 minutes. Transfer pan to a wire rack. Let sit 15 minutes, then run a knife around sides to loosen and use parchment paper to lift the cake out of pan and onto rack. Remove parchment and let cool completely.

Whisk powdered sugar, remaining 1 Tbsp. yogurt, 1 tsp. water, and a pinch of salt in a medium bowl until smooth and drizzle over cake. Let sit until glaze is set, about 30 minutes.