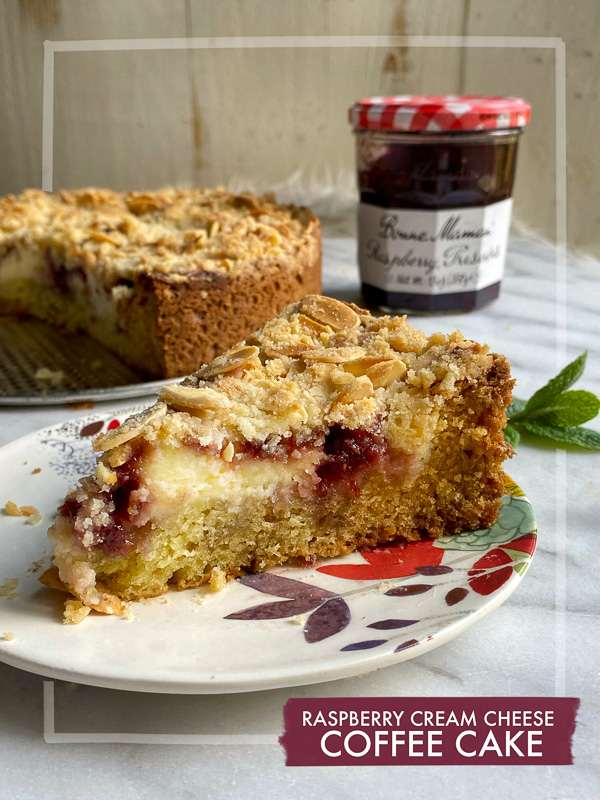 This is the time of year when I start really thinking about brunch food. It's probably because Easter is the biggest brunch holiday in my family and I've added this Raspberry Cream Cheese Coffee Cake to my repertoire.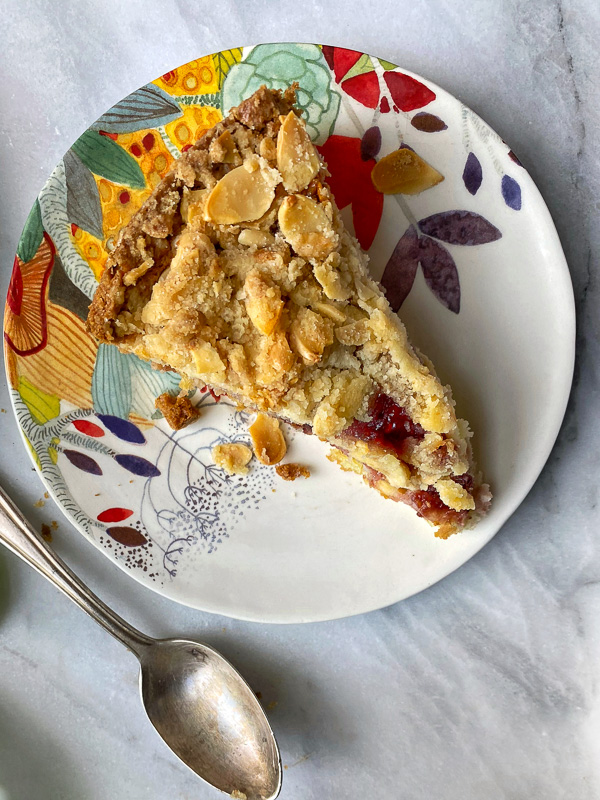 An almondy cake base with a cream cheese raspberry filling and a crumb mixture made with slivered almonds and buttery crumbs???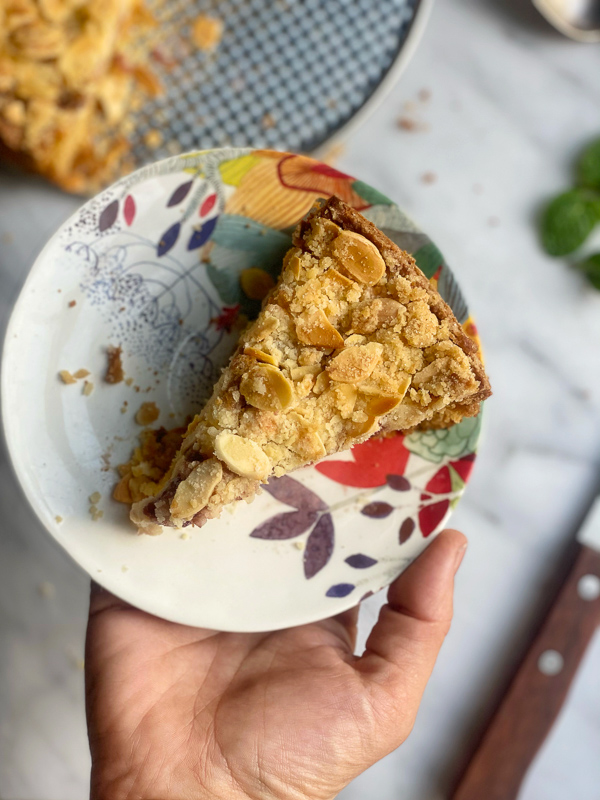 I am definitely going to have a hard time not picking at this cake ALL WEEK LONG.
Time to share some with neighbor friends!
Ingredients are gathered: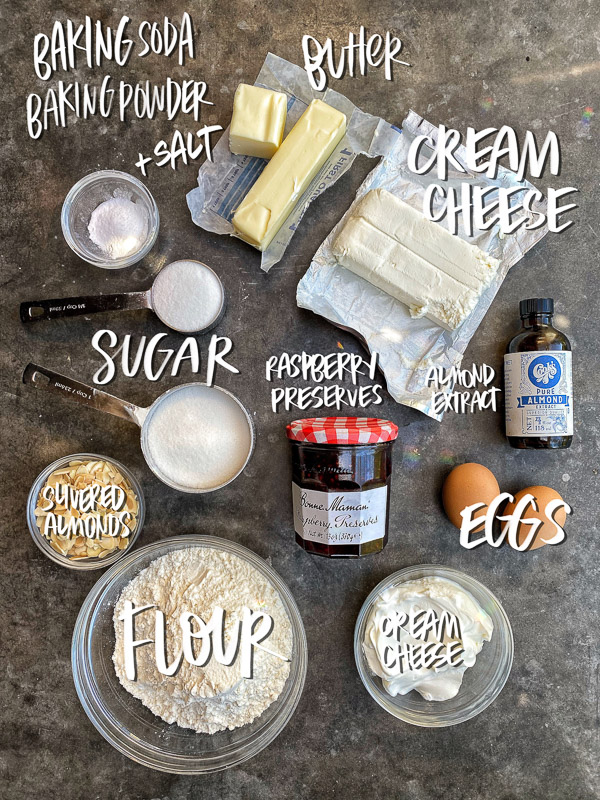 First, we cut the butter in with flour and sugar. We set a cup aside so we can use it for the topping later.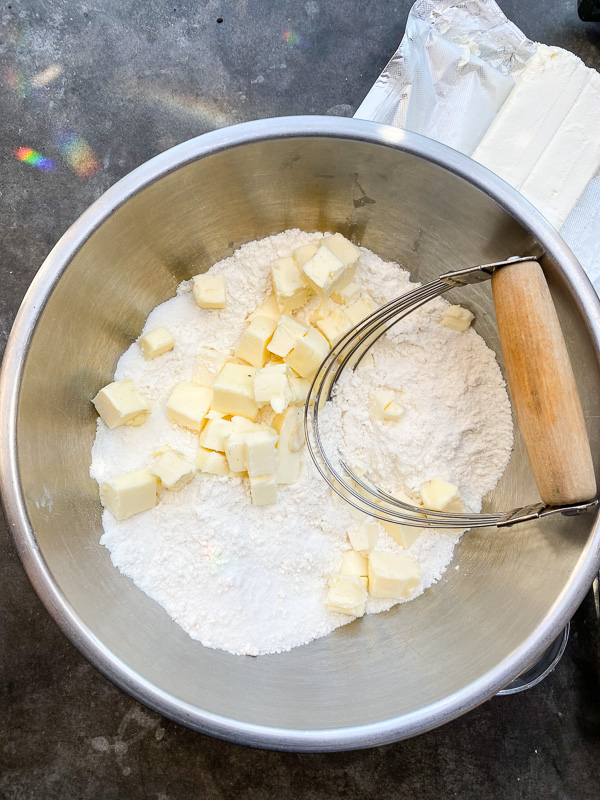 Cake batter making! Sour cream, egg, & almond extract get mixed in.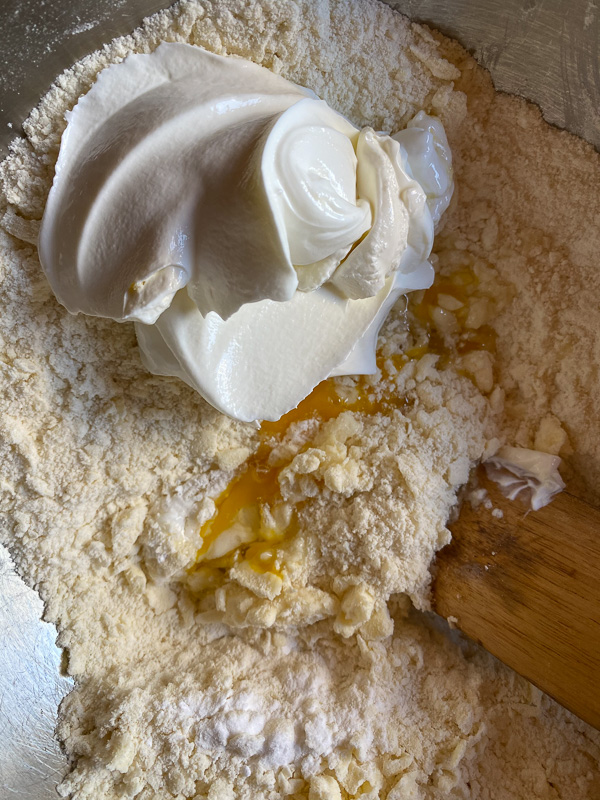 Spread the batter in a prepared springform pan!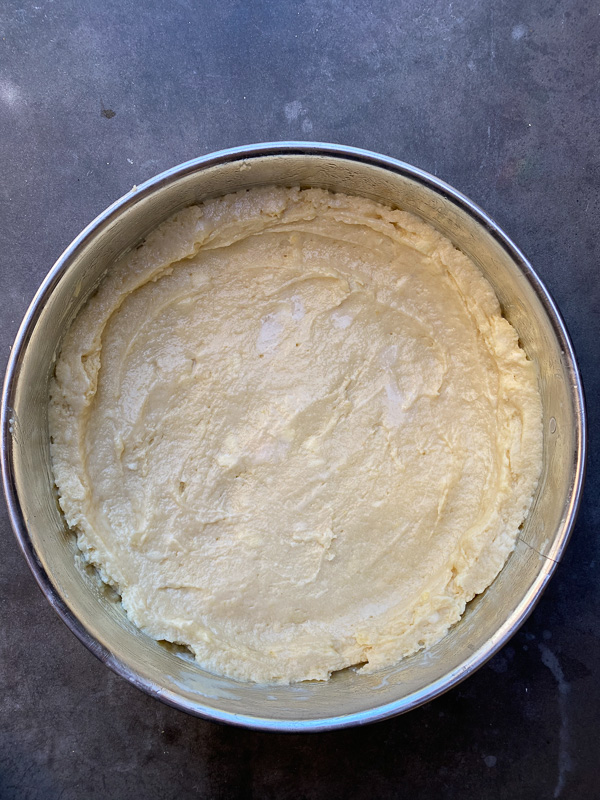 Now we make cream cheese filling. Sugar, egg and cream cheese!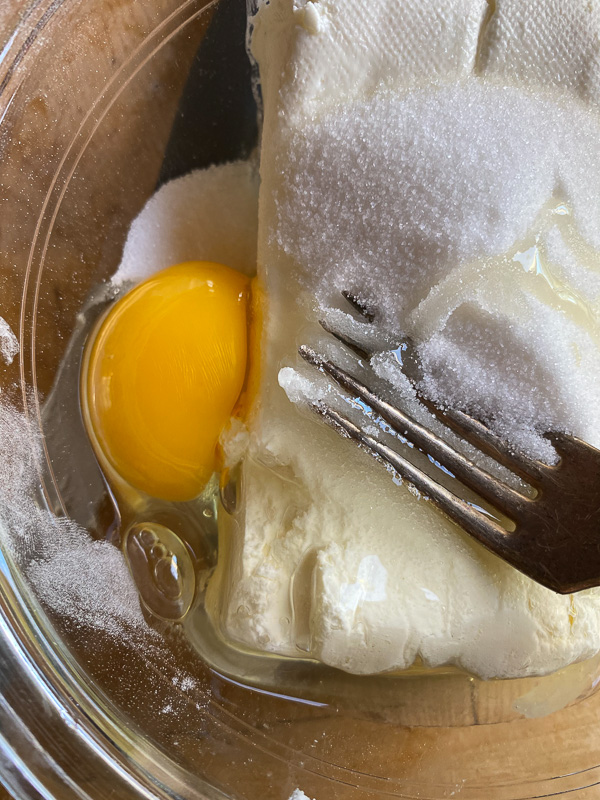 Whipped!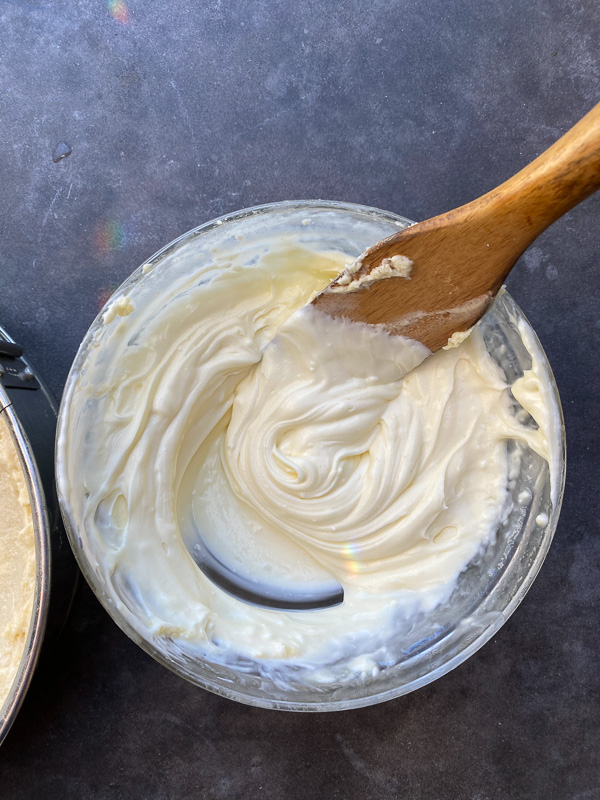 Now we put on the raspberry preserves!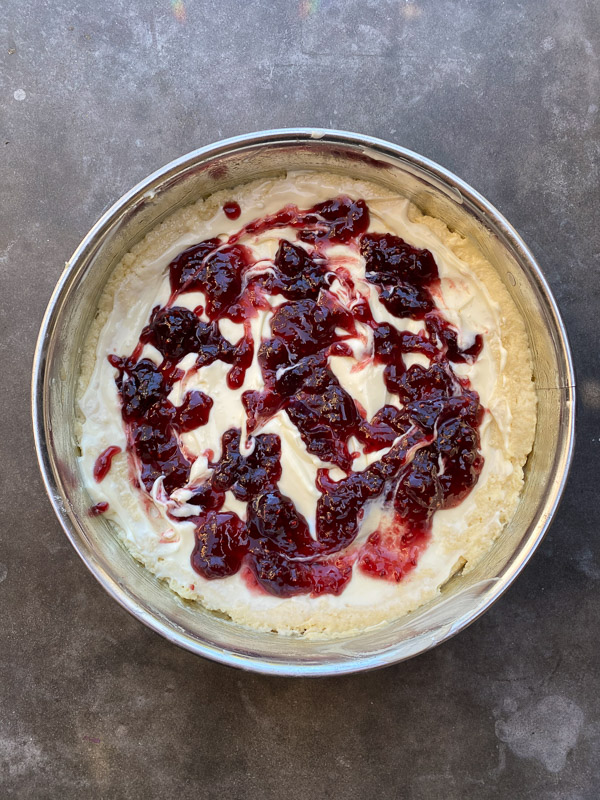 Followed by the crumb topping (with almonds added!)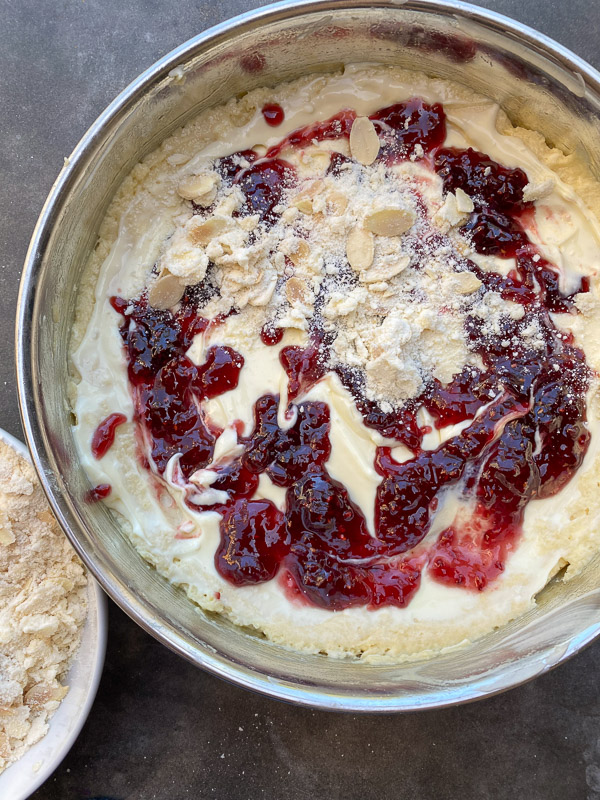 Ready? Let's bake!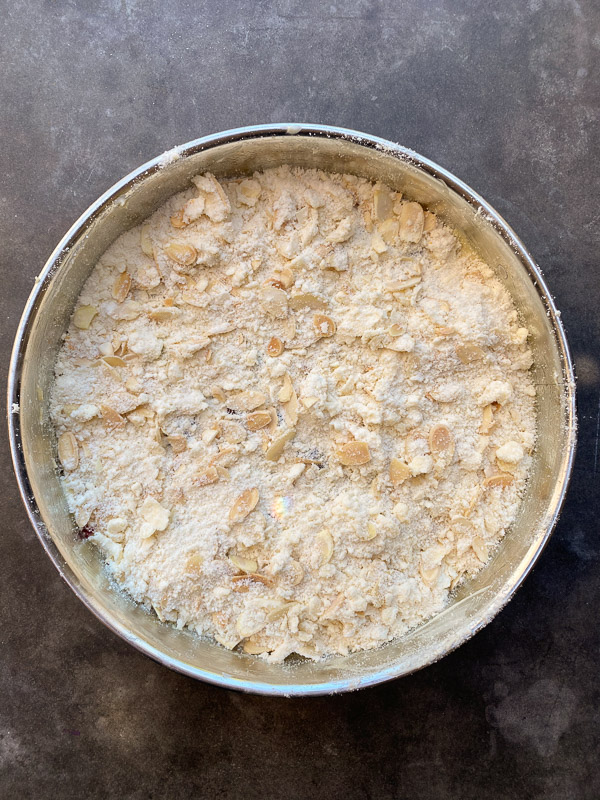 Bake until the cream cheese filling is set and not jiggly.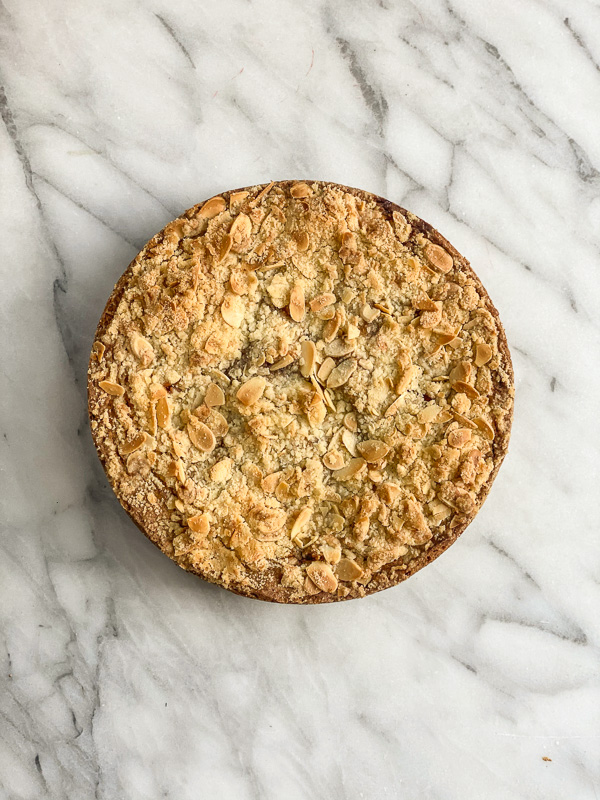 The hardest part is letting is cool!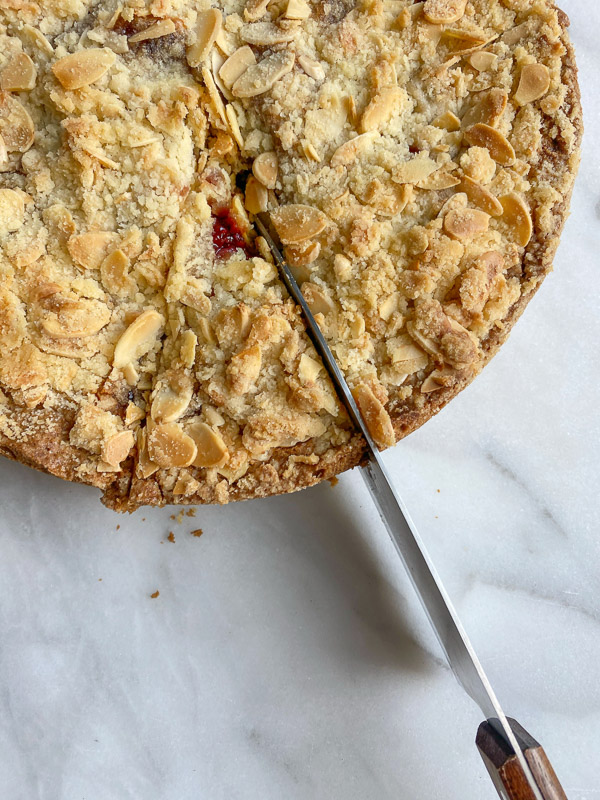 It's like a raspberry danish meets cake!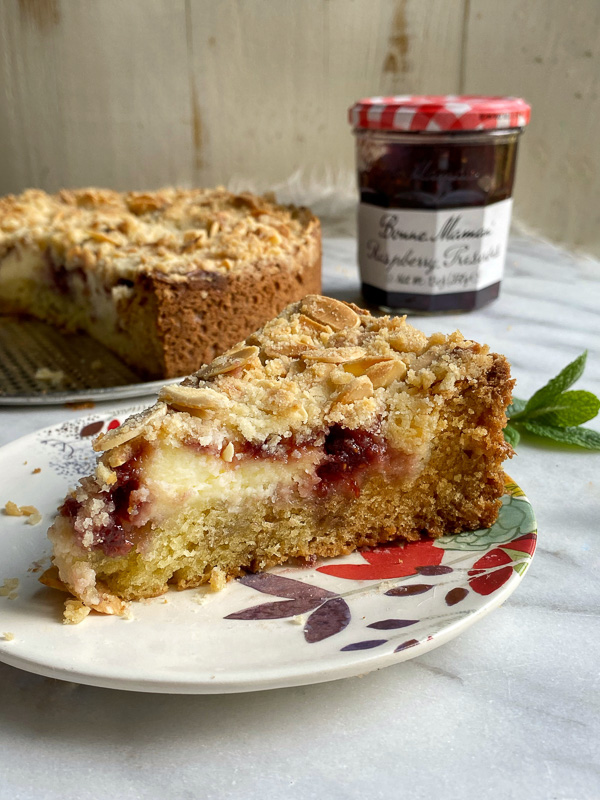 AND IT IS AMAZING.
Raspberry Cream Cheese Coffee Cake

serves 6-8

for the cake:

2 1/4 cups all-purpose flour
3/4 cup sugar
3/4 cup unsalted butter, cold cut into small pieces
1/2 teaspoon baking powder
1/2 teaspoon baking soda
1/4 teaspoon salt
3/4 cup sour cream
1 teaspoon almond extract
1 egg

for the filling

1 8oz. package cream cheese, at room temperature
1/4 cup sugar
1 egg
1/2 cup raspberry preserves
1/2 cup sliced almonds

Preheat oven to 350F.

Spray the bottom and all sides of a 9-inch springform pan and set aside.

In a large bowl, combine flour, 3/4 cup sugar, and mix well. With a pastry blender or fork, cut the butter into the mixture until it resembles coarse crumbs. Reserve 1 cup of crumb mixture for topping. To the remaining crumb mixture, add baking powder, baking soda, salt, sour cream, almond extract, and 1 egg and blend well. Spread batter over bottom of greased pan, pushing up the sides to make a 2-inch lip.

Meanwhile, in a small bowl combine cream cheese, 1/4 cup sugar and 1 egg and stir until well combined. Pour cream cheese mixture into battered pan and smooth evenly over top. Carefully spoon the raspberry preserves evenly over cream cheese mixture. In another small bowl, combine the reserved crumb mixture and sliced almonds. Sprinkle topping over top of cake. Bake for 45-55 minutes or until cream cheese filling is set and crust is deep golden brown. Cool 15 minutes; remove sides of the pan. Serve warm or cool. Keep stored in the refrigerator.