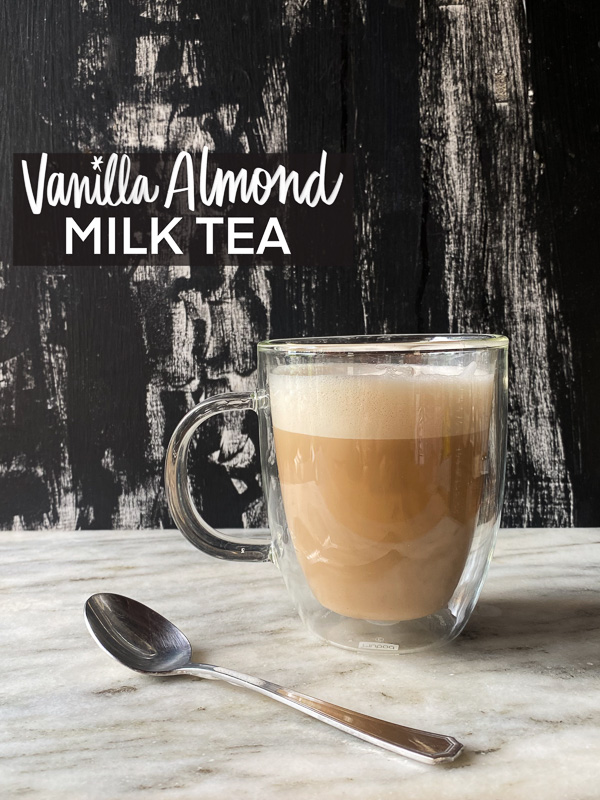 When I'm not having my afternoon turmeric latte, I'm having a Vanilla Almond Milk Tea.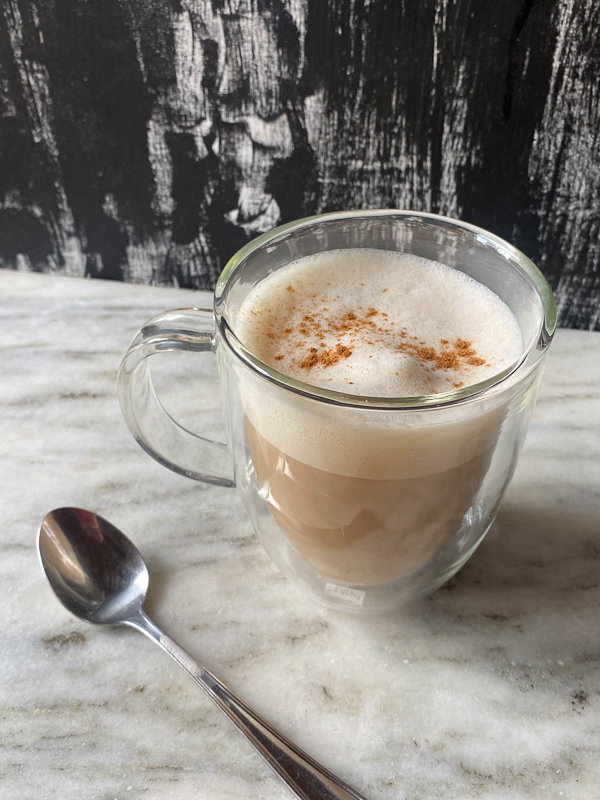 With the combination of your favorite milk (I use Oatly full fat), Republic of Tea's Vanilla Almond Tea
(not sponsored, just love them!), and a bit of honey, you have my new favorite drink. It's light, fluffy, and the perfect afternoon pick-me-up!
Ingredients involved: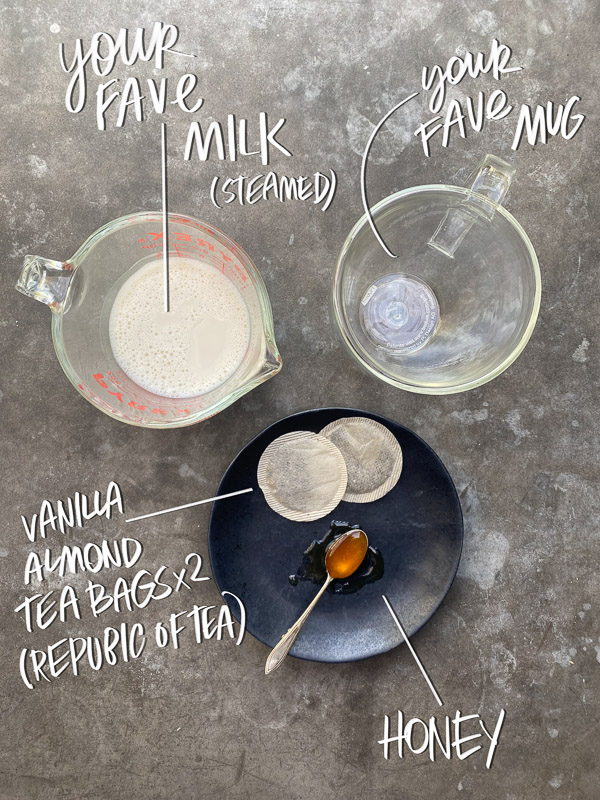 Here's my favorite tea-
For the caffeine- Republic of Tea's Vanilla Almond Tea
For Decaf- Republic of Tea's Decaf Vanilla Almond Tea
The decaf is what I like to use in the afternoons. My body will fight sleep if I have caffeine after noon!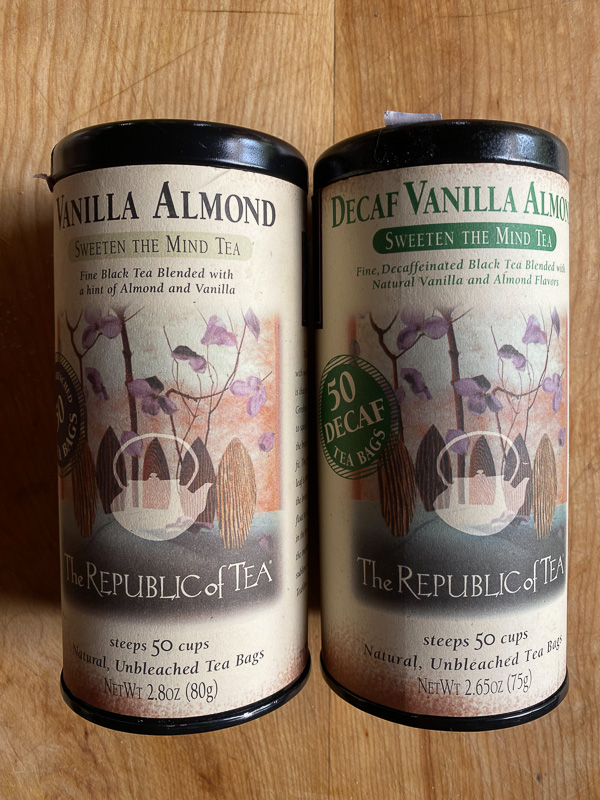 For extra vanilla almond flavor, I use two tea bags in my favorite mug. I love that it's insulated and doesn't burn my hands when I am holding it!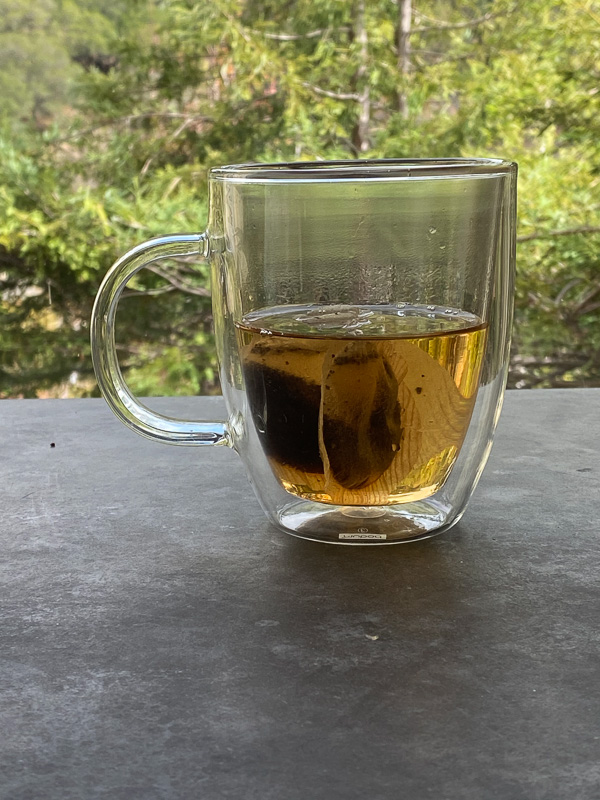 Stir in a little bit of honey. I add a teaspoon, but if you like more, do it to your taste!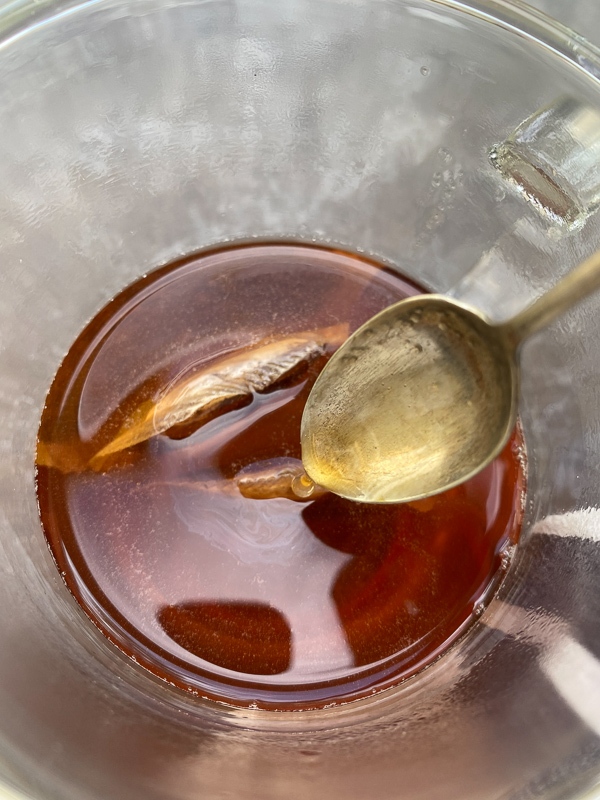 Now comes the fun part! Steaming milk! I use this handy milk frother. It foams milk so beautifuly. Divine, really!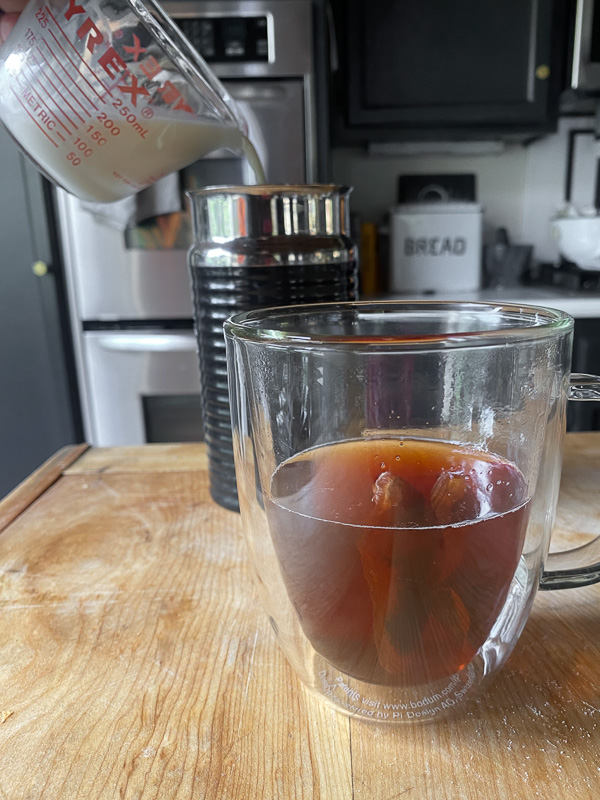 Top with cinnamon if you'd like! I can imagine a vanilla sugar would be incredible too. I'll have to try that next time.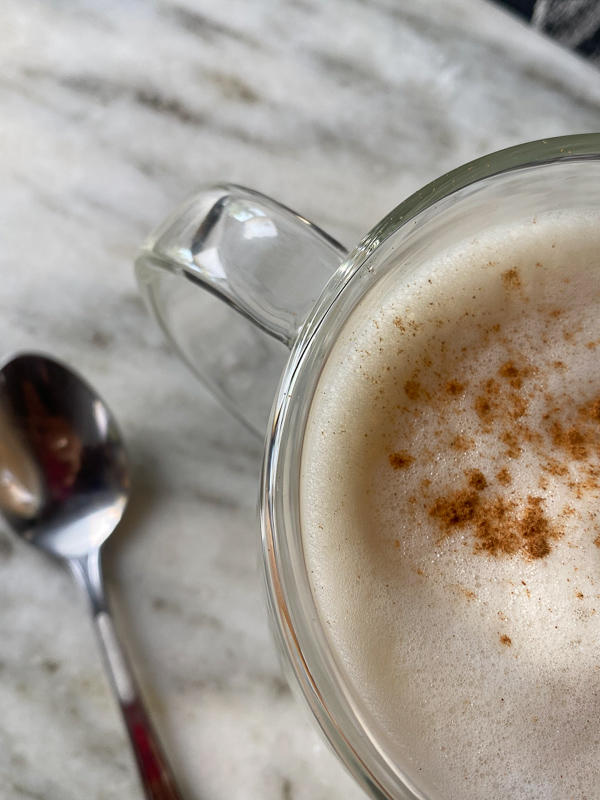 Say hello to my new go-to afternoon drink! It helps fight 3PM fatigue and it gets me over that hump of really wanting a cookie/treat situation.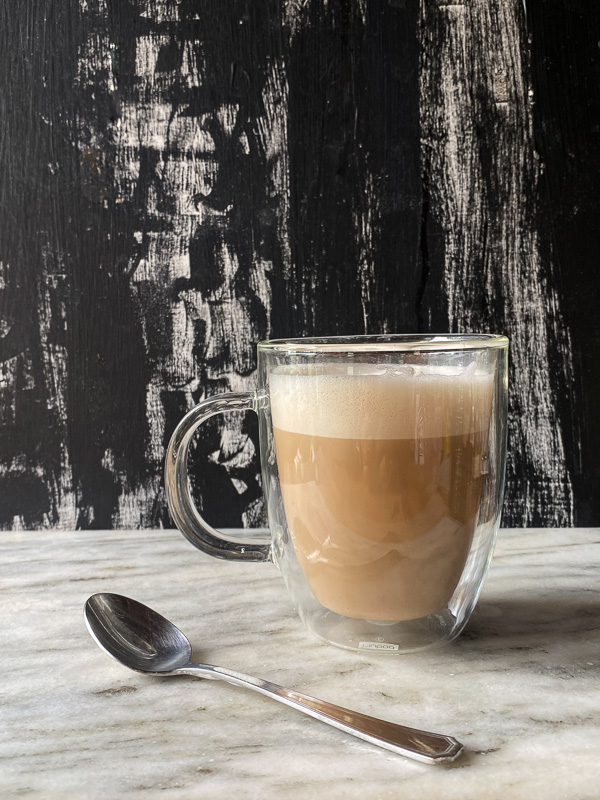 Let's see if this Vanilla Almond Milk Tea also becomes your favorite!
Vanilla Almond Milk Tea

serves 1

2 bags Vanilla Almond Tea (I used decaf)
1 teaspoon raw honey
1/2 cup steamed milk (I used oat milk!)
cinnamon, for garnish

Brew 2 bags of tea with 1 cup hot water and stir in honey. When tea is properly steeped, remove tea bags and, pour steamed milk on top. Garnish with a sprinkle of cinnamon.