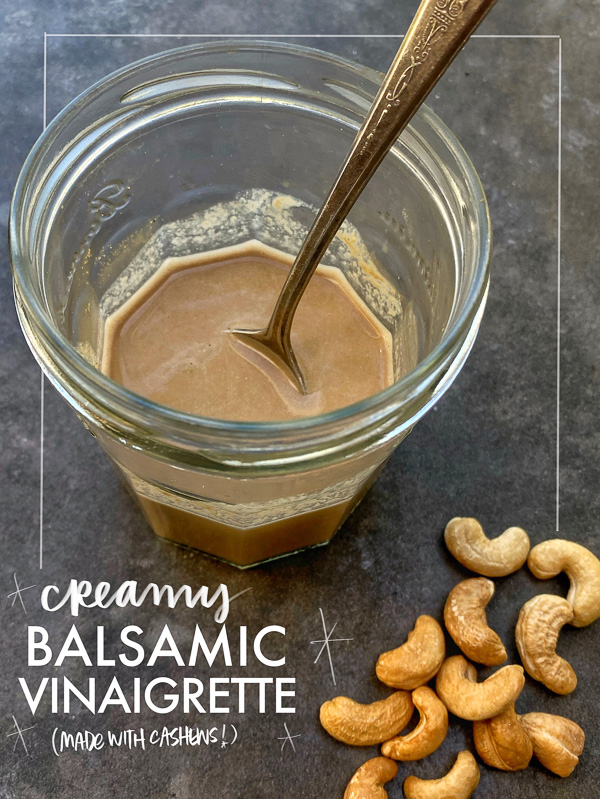 This Creamy Balsamic Vinaigrette has been included in #shutterbeanmealprep several times and I always get requests for the recipe. It's a good one too. It's a vinaigrette that will make you want to have a salad.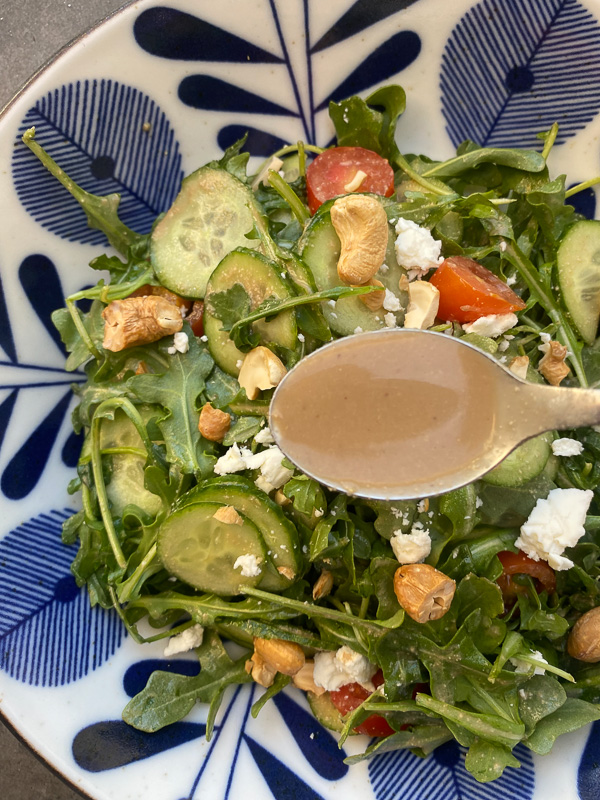 The secret behind the creaminess is soaked cashews. They get blended with shallots, balsamic vinegar, a touch of dijon (I used grainy!).
It definitely gives me an old-school Italian restaurant salad vibe.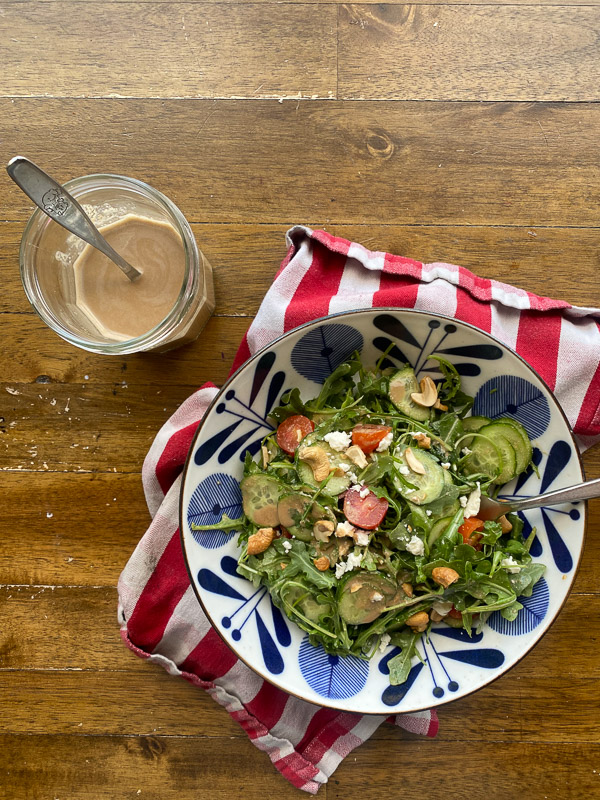 It's so good, I have thought about drinking it…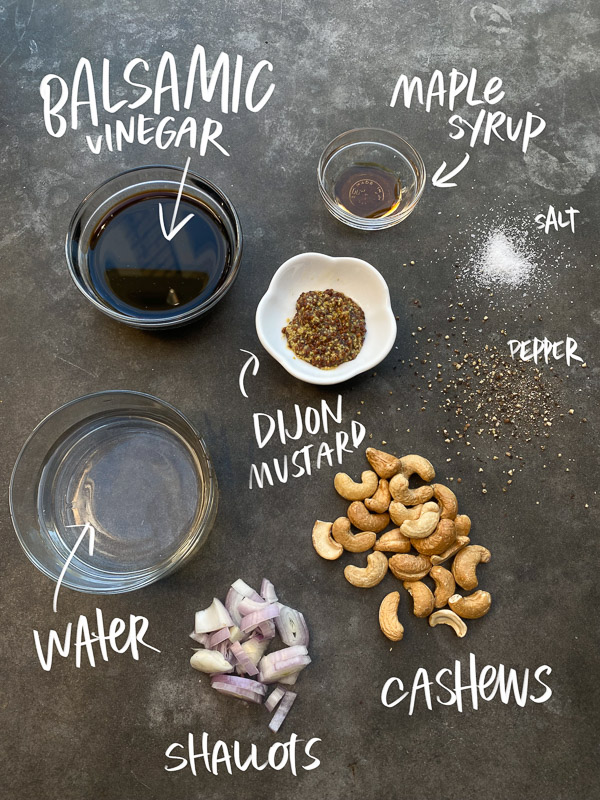 It all starts with soaked cashews. It takes about an hour to soften them up. More if you want!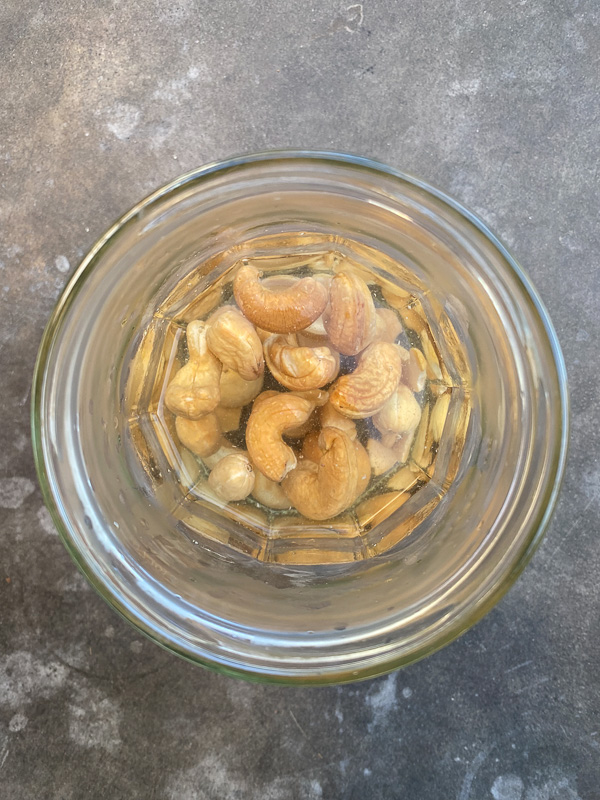 Cashews and shallot go in a food processor. This is our preliminary chop!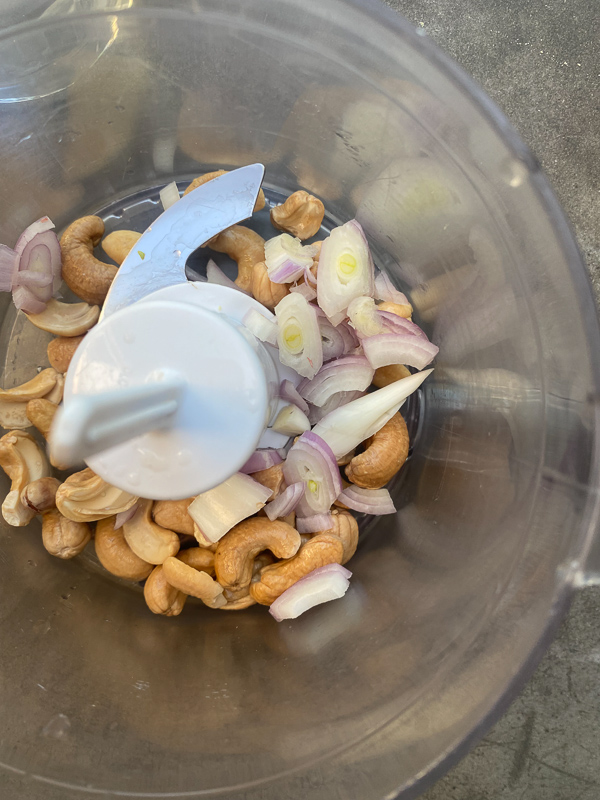 Now the rest of the ingredients go in and we process until it's smooth.
(it takes a while)
And now we have creamy balsamic vinaigrette!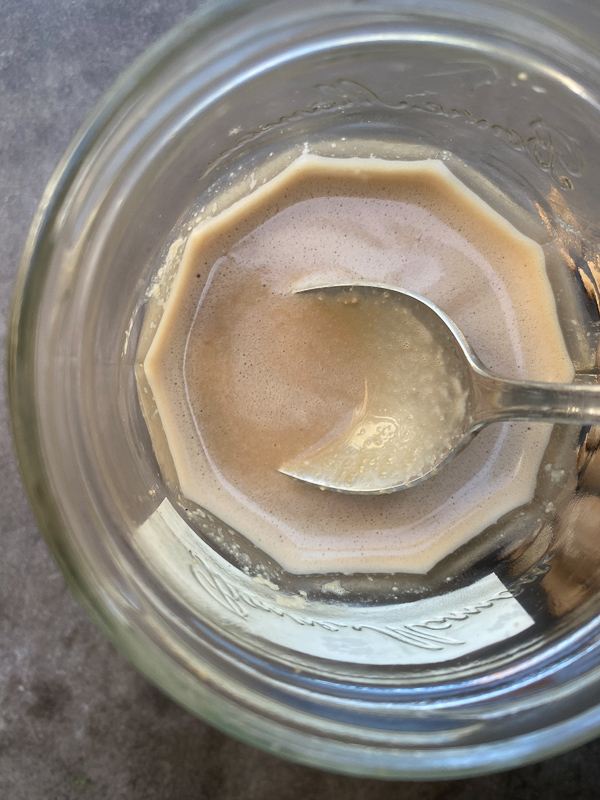 Proof of salad!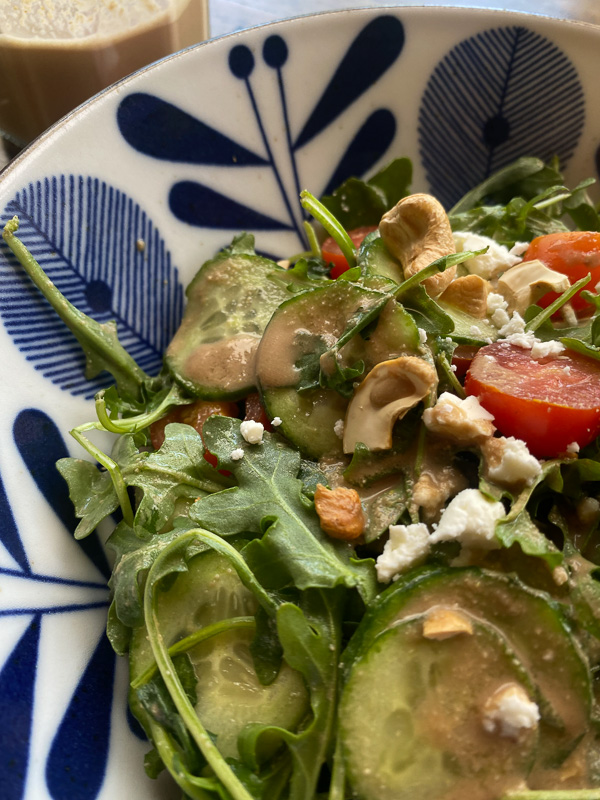 Speaking of salad, I think it would go well with this Country Italian Salad!
Creamy Balsamic Vinaigrette

recipe adapted from Appetite for Reduction

1/4 cup cashew pieces
2 tablespoons chopped shallot
1/2 cup water
1/4 cup balsamic vinegar
2 teaspoons dijon mustard
1 teaspoon maple syrup
a pinch of salt
freshly cracked black pepper

Soak the cashews in hot water for at least hour before making. Drain cashews and place in a food processor with the shallots. Pulse to chop them up. Add the remaining ingredients and blend for about 5 minutes (alternately, do this in a blender, just add some of the liquids in the beginning). You want to make sure the dressing is smooth. Transfer to a jar and chill until ready to serve. The dressing will thicken as it chills.