I use my Instant Pot
for a few things.
Hard boiled eggs (omg the shell comes off so easily)
Apple sauce (because we always have leftover apples and I love making applesauce)
Chicken Broth (with bones I stash in the freezer- that sounds creepy!)
Pulled Pork (tacos & pulled pork sandwiches)
I made rice a few times but cannot give up my rice cooker
. The rice stuck to the bottom a few times and that's enough for me to not try that again. If you have any tips that don't include putting a ton of oil in the rice, I am all ears.
I experimented with chicken wings once and the meat was so tender that they became boneless chicken wings.
Womp womp. 
I mean I love my Instant Pot
, but I don't always have the time and the money to play around, you know?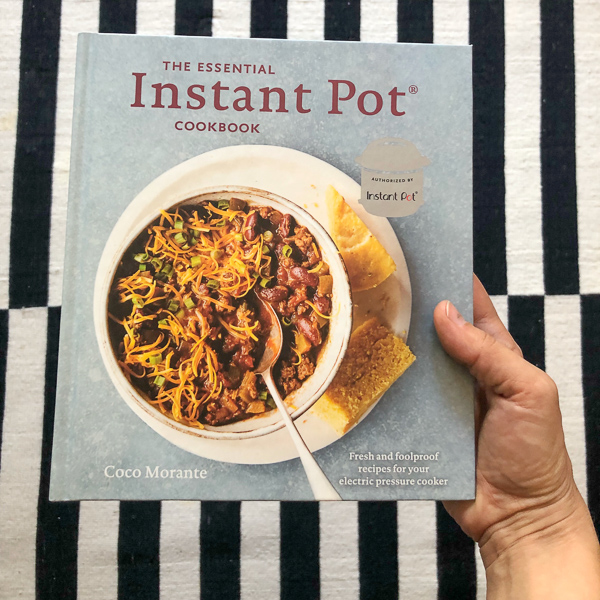 I bought myself The Essential Instant Pot Cookbook
. It's by my friend Coco Morante. She's done so much work figuring out the Instant Pot so I don't have to!  Thanks, friend!
First recipe- Instant Pot Sweet and Sour Cabbage!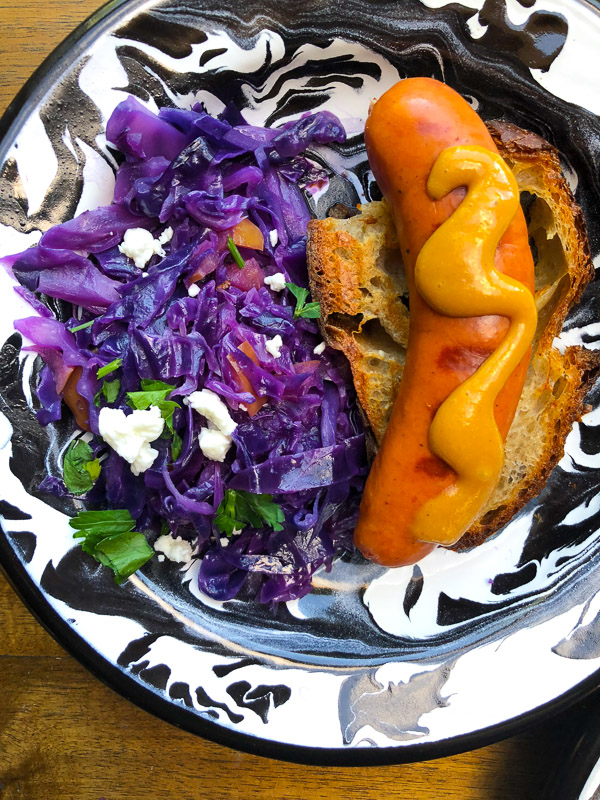 I thought that with the month being all St. Patrick's Day, it would be good to throw some cabbage in the recipe rotation. We never really have it, so I thought I'd try something new and branch out from my Instant Pot ways.
My only addition is a little goat cheese on top. I used to have the braised cabbage at Hillstone (Houston's) on the Farmer's Market plate (anyone?) and could never get enough of it. Now I can make at home!
Ingredients are gathered.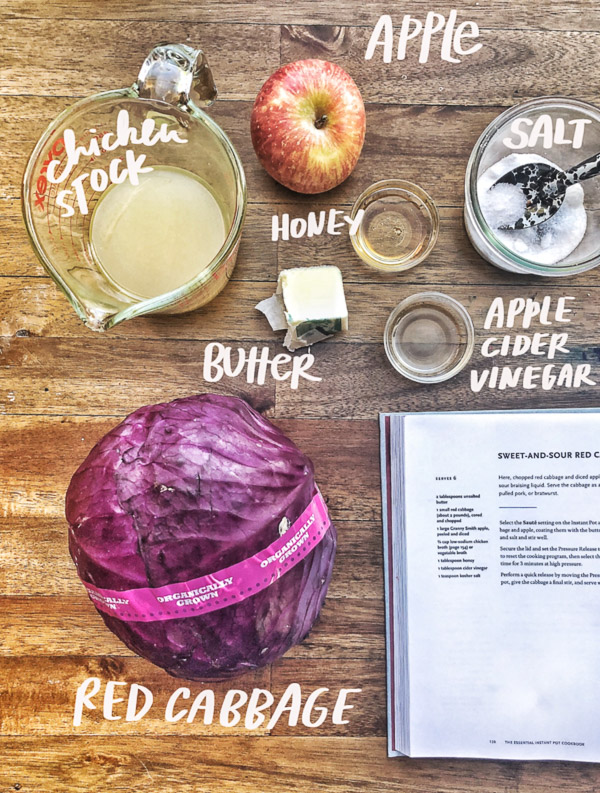 Cabbage gets some chop therapy.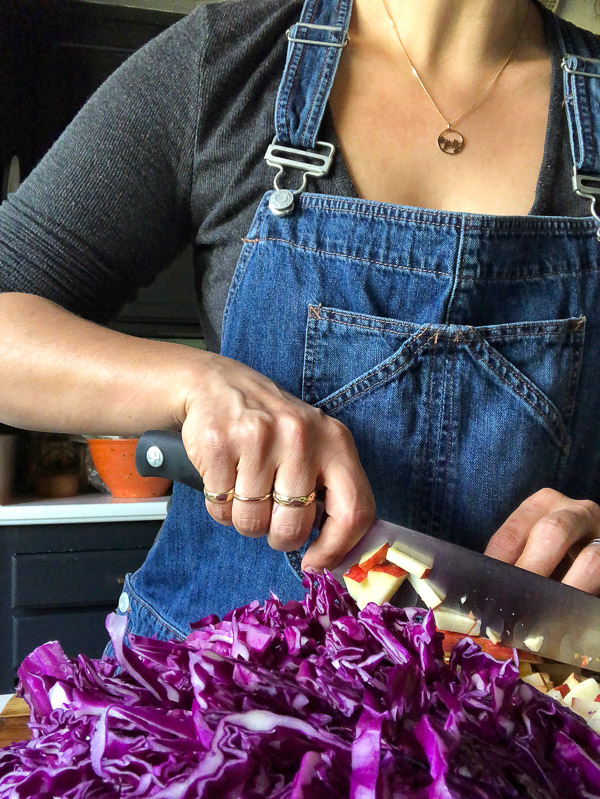 Butter sautees.
In goes the cabbage and apple. I didn't have a granny smith like the recipe required.
Granny Smith will add extra tartness. Use one!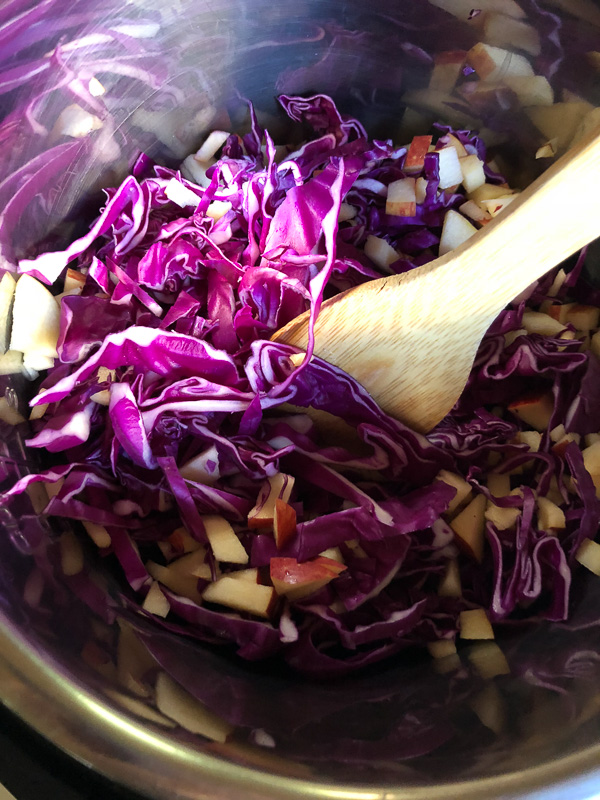 Chicken or vegetable stock. It's your call.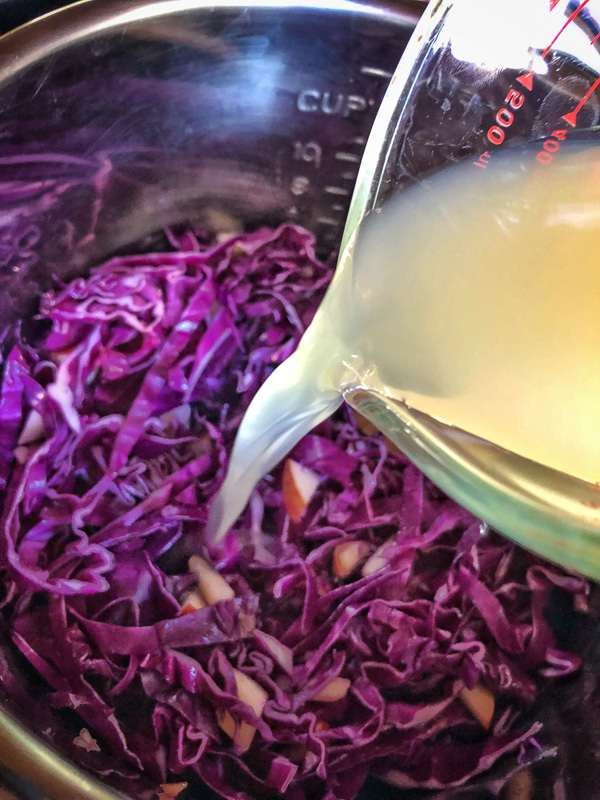 I never realized there was an URL on my Instant Pot
until now.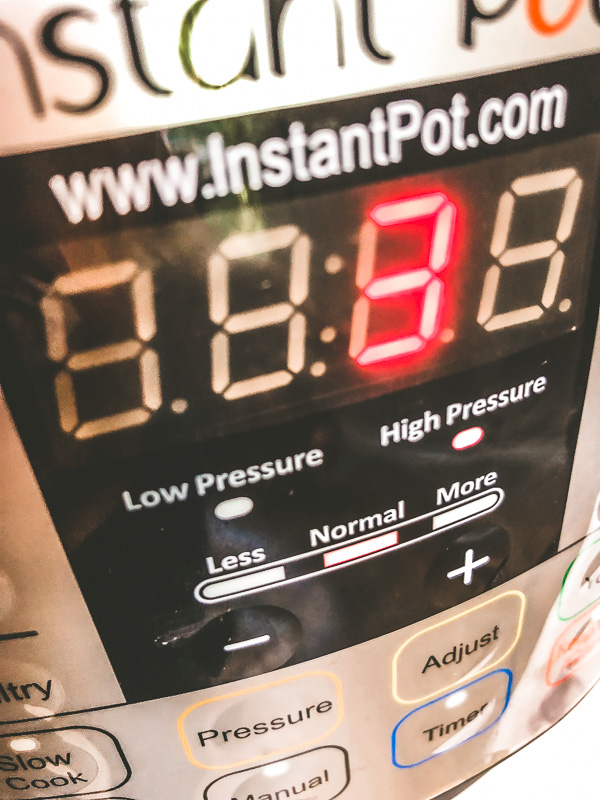 3 minutes later. BOOM.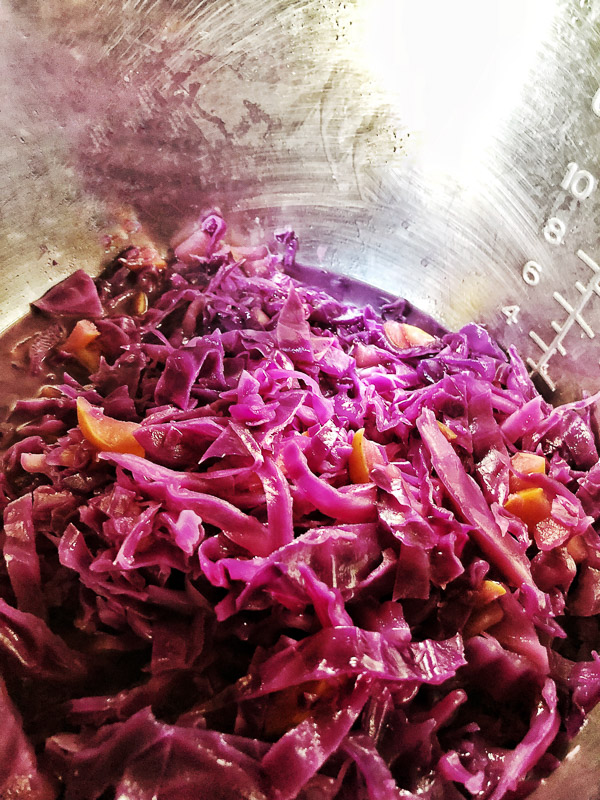 I served ours with toasty bread & sausage. Oh and one of my favorite mustards.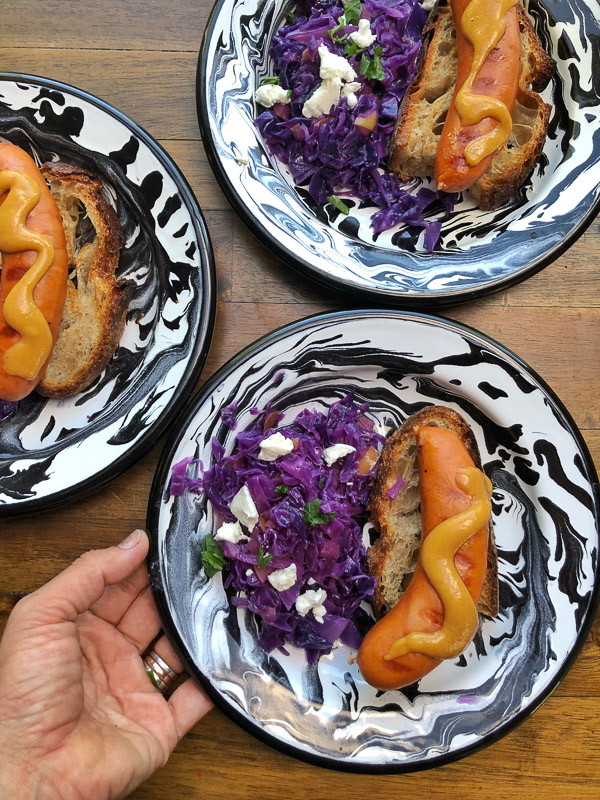 I bet some kids would really enjoy this color purple.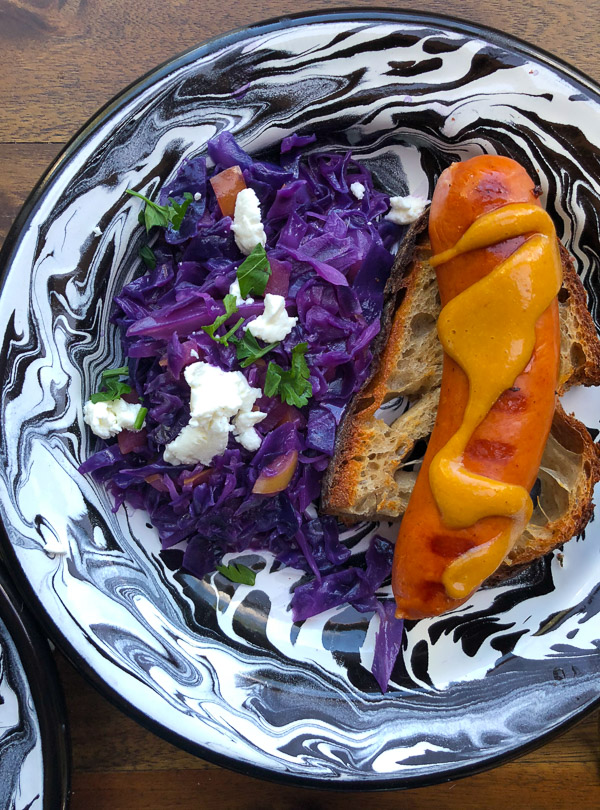 I know I do!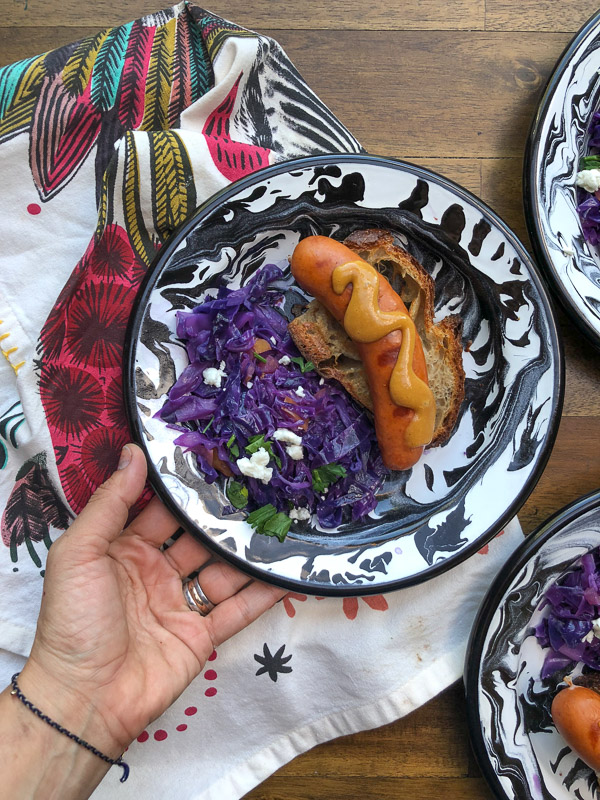 Instant Pot Sweet & Sour Cabbage

serves 6

recipe from The Essential Instant Pot Cookbook

2 tablespoons unsalted butter
1 small red cabbage (about 2 lbs.), cored and chopped
1 large Granny smith apple, peeled and diced
3/4 cup chicken broth (or vegetable broth)
1 tablespoon honey
1 tablespoon cider vinegar
1 teaspoon kosher salt
crumbled goat cheese, for serving

Select the Sauté setting on the Instant pot and melt the butter. Stir in the cabbage and apple, coating them with the butter. Add the broth, honey, vinegar, and salt and stir well.

Secure the lid and set the Pressure Release to Sealing. Press the Cancel button to reset the cooking program, then select the Steam setting and set the cooking time to 3 minutes at high pressure.

Perform a quick release by moving the Pressure Release to Venting. Open the pot, give the cabbage a final stir and serve warm.