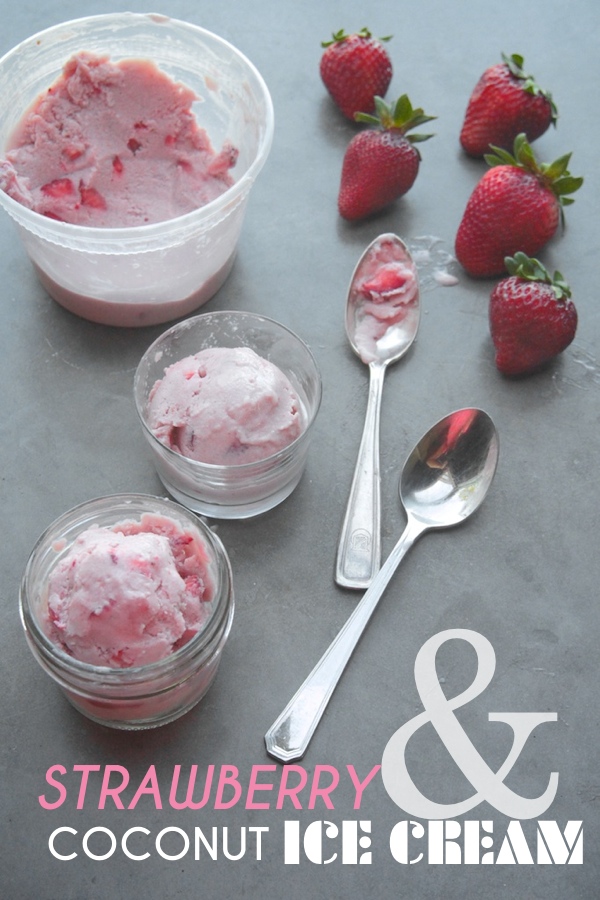 After we spent the weekend in Los Angeles, I was so ready to get back in my kitchen yesterday. There's something so nice about being home from a trip. Home is where my plants are. It's where Cooper's room smells like Cooper and where stacks of books rest precariously on my nightstand. Home is where my laundry pile stays a constant disheveled pile and where I scorn how much laundry I have to do EVERY dang DAY.  Home is where my routine lives and as much as I'm happy to be away, I find an incredible amount of comfort in my everyday routine.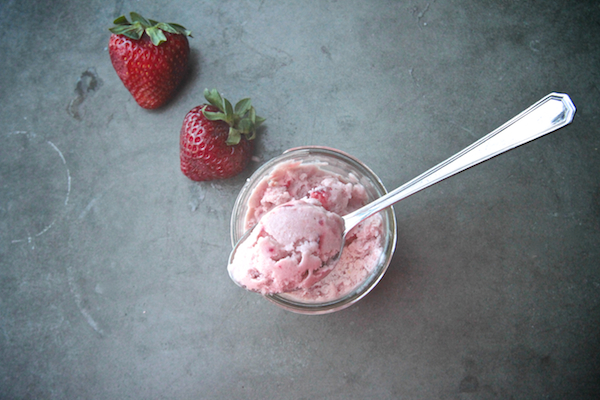 To get myself back in kitchen/cooking mode, I decided to make 4 recipes at once. I made some popsicles (coming soon!),  a batch of simple syrup (which fell on the floor), raw blueberry ice cream (that tasted too much like cashews-Boo!) and this Strawberry Coconut Ice Cream recipe (because I had all of the ingredients!!). I also cleaned my pantry for a good 4 hours (post soon!) and didn't bother to check my email once during that time (it was liberating!).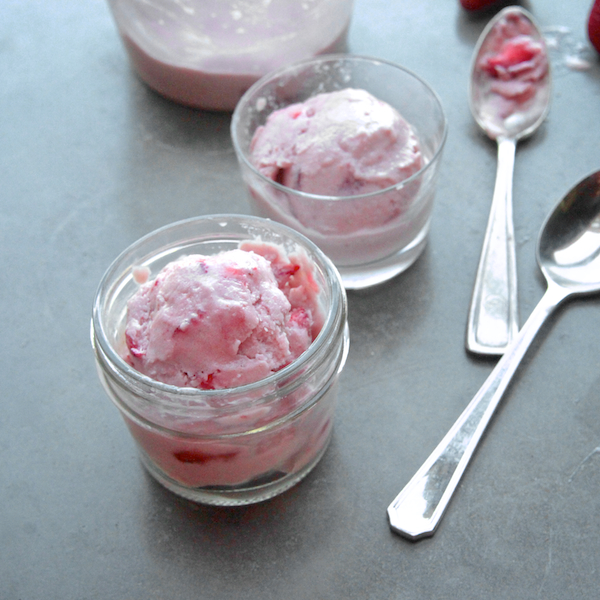 After all of that, I picked Cooper up from school where he proceeded to hound me with questions about dessert. There were negotiations (you must eat your dinner!) and some reminders to be patient, but at the end of the night we enjoyed small bowls of this Strawberry Coconut Ice Cream after dinner. It's a creamy strawberry ice cream that's mildly tart, and you'd have no idea it's made with coconut cream unless someone told you. I set myself up for Cooper not liking it, but then he asked for a second helping and THAT MY FRIENDS, was the icing on the cake yesterday. Well…that and my clean pantry. It's good to be home.