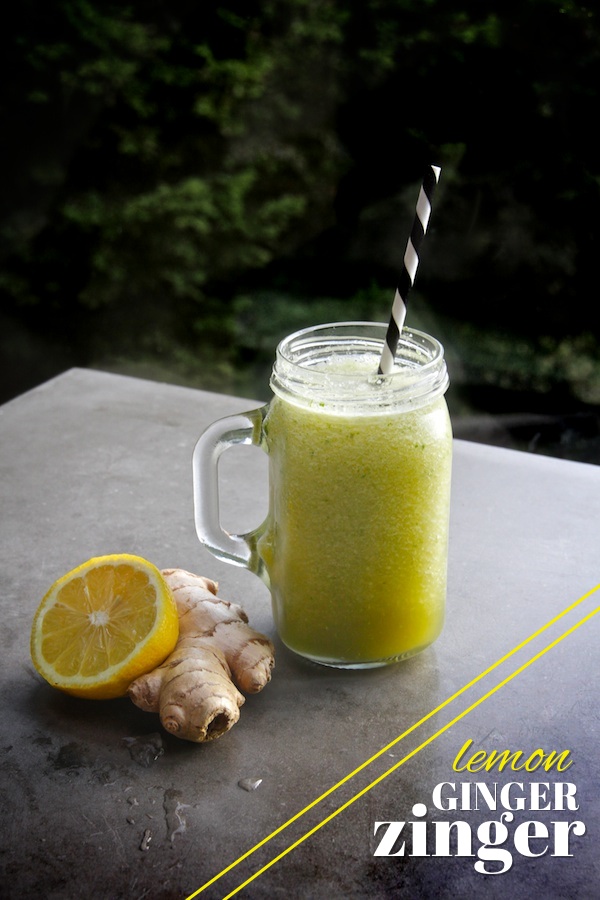 Sometimes I forget how much I love to eat healthy foods. I usually get the itch for green things after I've come out of a carb hangover. After the weekend I had, I NEED green.  I like to give my system a nice reboot with something like this Lemon Ginger Zinger drink.
Talk about palate cleansing!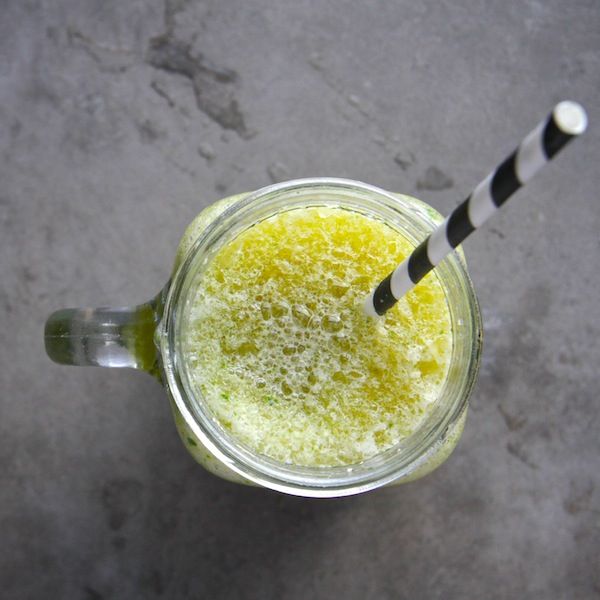 This "slushy" is tangy, spicy, herbaceous and slightly sweet. I battled with the voice in my head who kept telling me this would taste great with vodka. The voice of reason drank it for breakfast the other day and was super satisfied. The boozy voice in my head was onto something though… After 3PM, WATCH OUT.