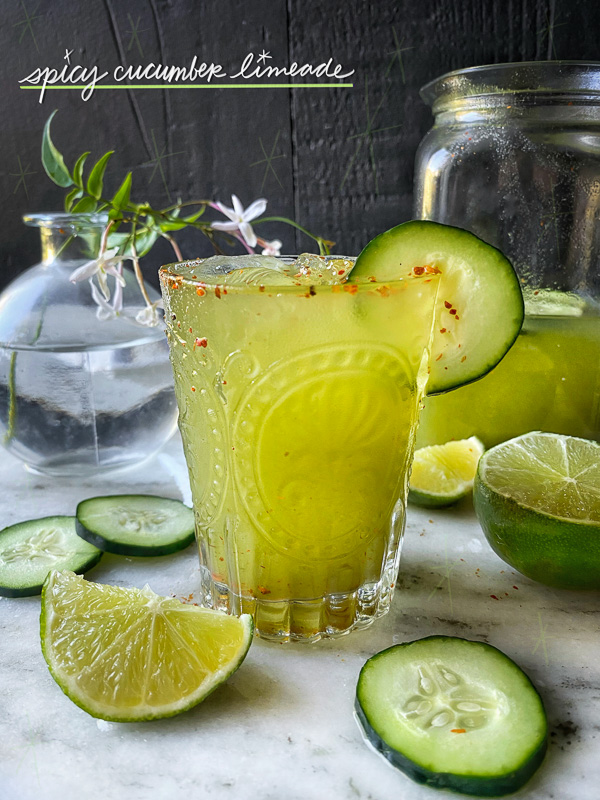 If you're looking for a good mocktail or a refreshing beverage, this Spicy Cucumber Limeade recipe might be of interest to you!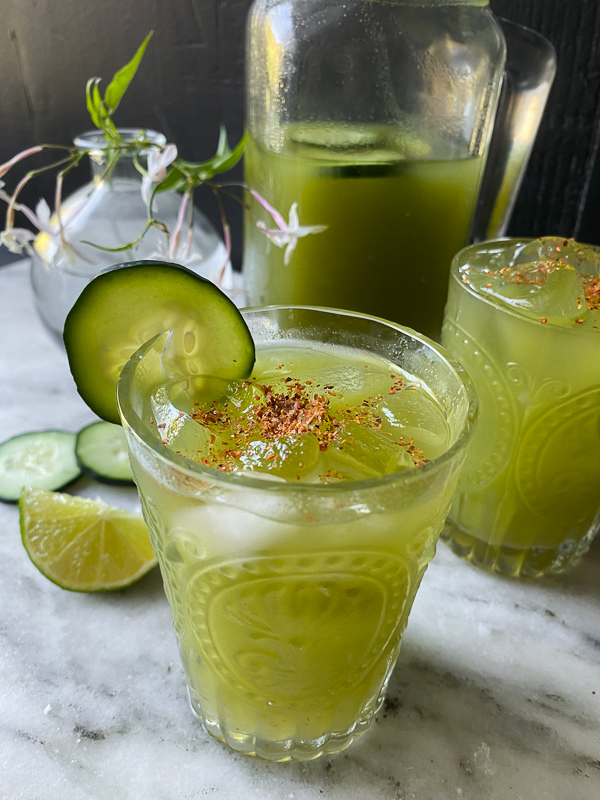 It's a nice palette cleanser and totally refreshing on a hot summer day. It's sweet and slightly spicy (although add more spice if you desire!). It's a great way to put those cucumbers that are hanging out in the back of your produce drawer to good use!
Ingredients involved: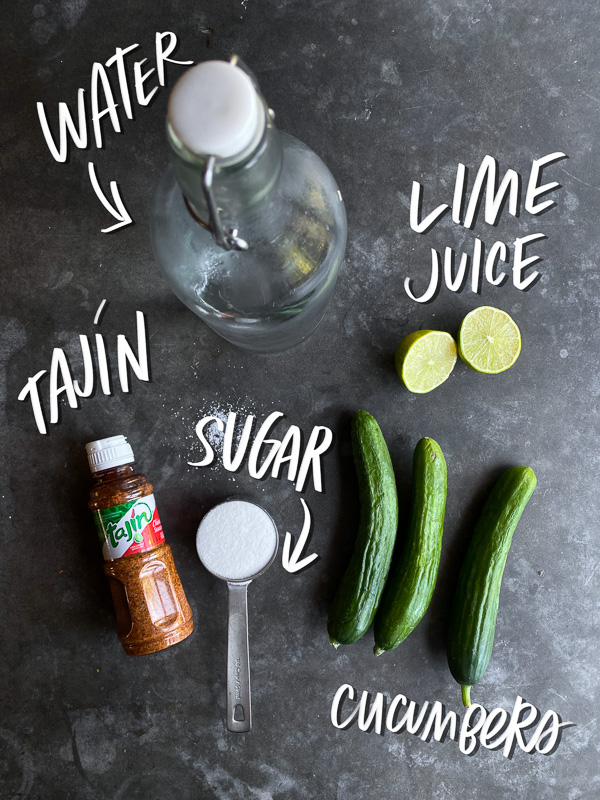 Get out your blender
. Toss it all in!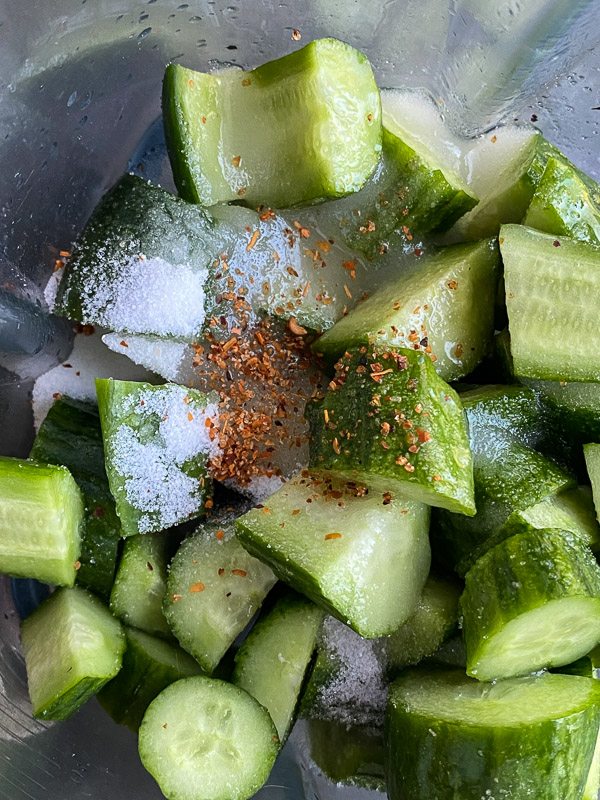 Add ice and blitz!
Look! Spicy Cucumber Limeade! No need to strain. Look at that bright green!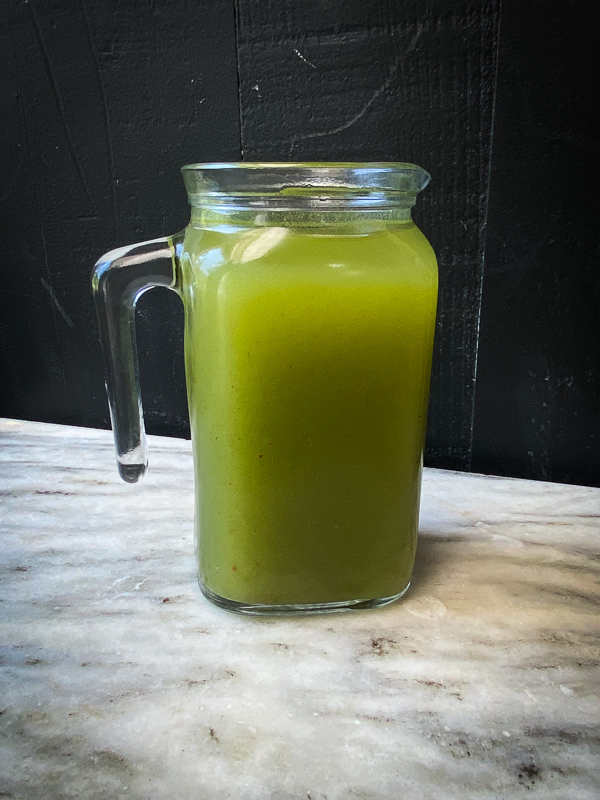 Pour some of the spicy cucumber limeade into a glass of ice. Top with tajin!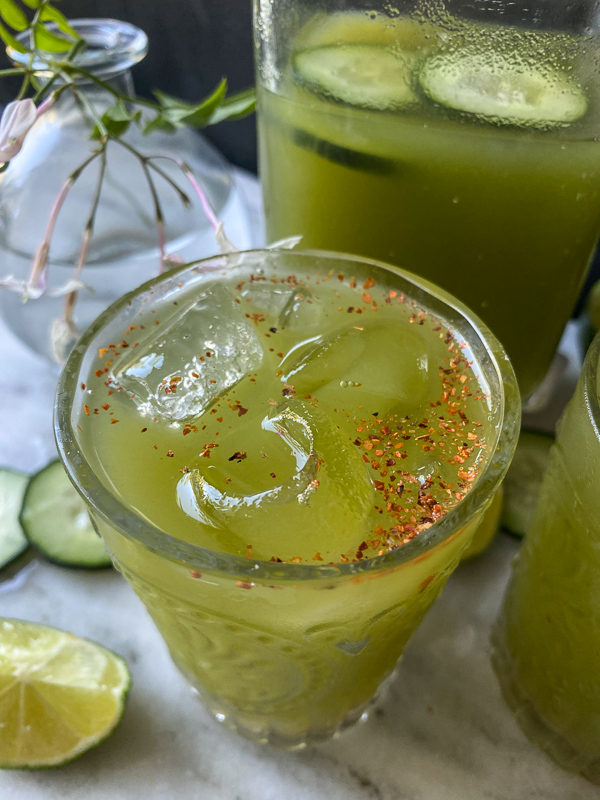 Cucumber garnish because we are fancy!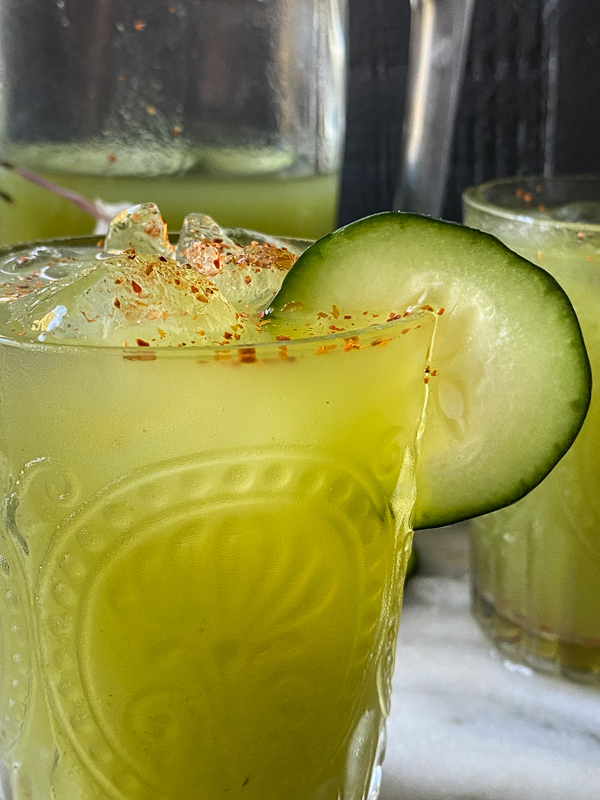 Welcome to the rotation. I almost always have cucumbers and limes to use so you will be useful, for sure.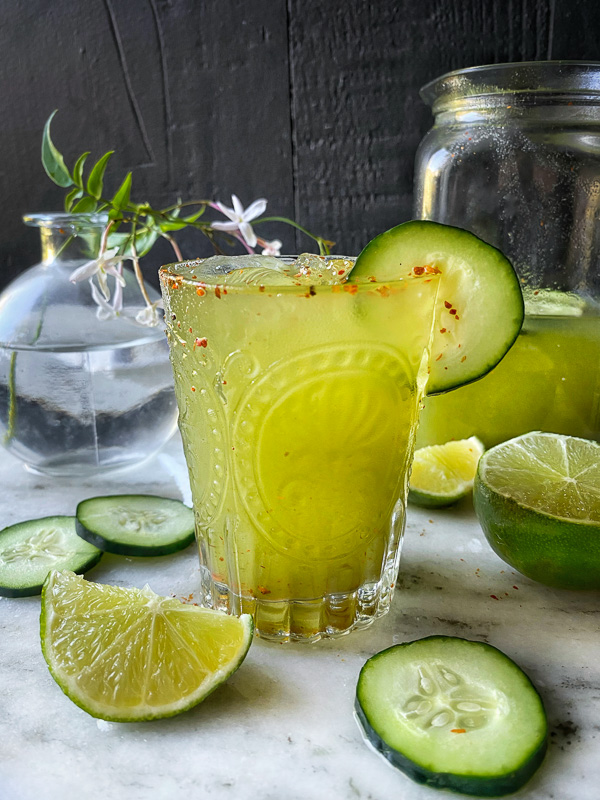 You're my new favorite drink this summer!
Other mocktails that might interest you:
Cucumber Limeade

makes 4-6

recipe adapted from Everyday Food Magazine

4 Persian cucumbers, chopped
3 cups water
1/4 cup sugar
juice of 1 lime
2 teaspoons Tajin
1 cup ice cubes

Blend cucumber with water, sugar, lime juice, tajin, and ice. Serve drinks over ice with cucumber slice for garnish and a pinch of Tajin on top.

*note! — if using a different kind of cucumber, you might want to remove the seeds before blending.