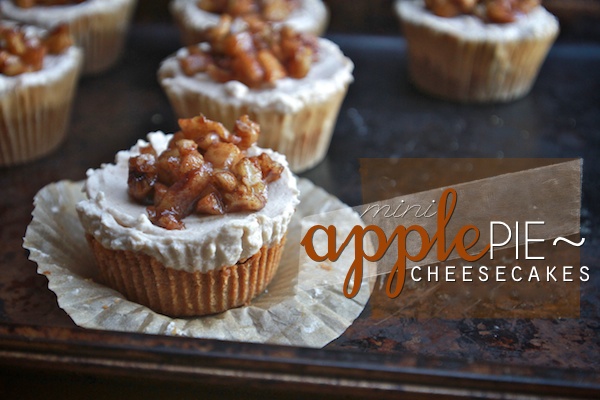 While everyone is focusing on pumpkins right now, let's binge on apples. Let's be different.
Different is awesome, don't ya think?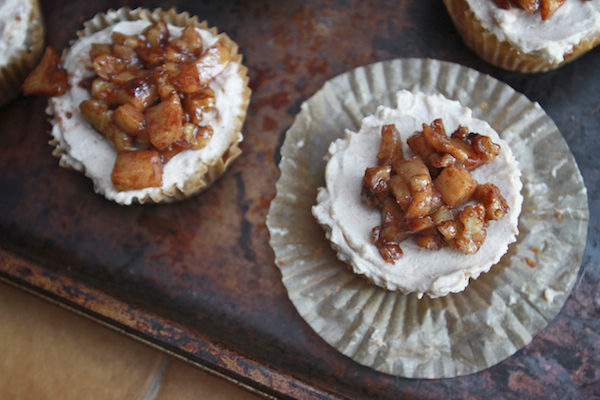 Today, I bring you one of the most delicious desserts I've ever made according to my husband.
These are very very powerful words; They're not to be taken lightly.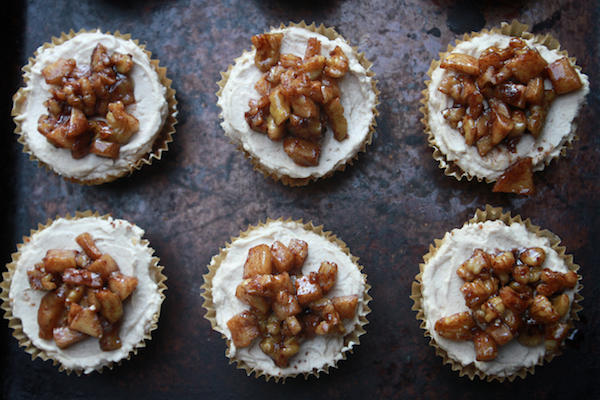 What's better than apple pie? Apple pie CHEESECAKES. Don't worry, I've made them small.
That means we can eat more of them, right? Cool.
These Mini Apple Pie Cheesecakes have a nutty/buttery graham cracker crust with a hint of cinnamon. The cheesecake component is flavored with delicious apple butter and once set, the cheesecakes are topped with a gooey/cinnamon-y walnut apple sauce. I totally just unbuckled my pants re-reading that sentence. They're SO DANG GOOD, people.
And we're off!
First we make the crust. Ingredients, CHECK.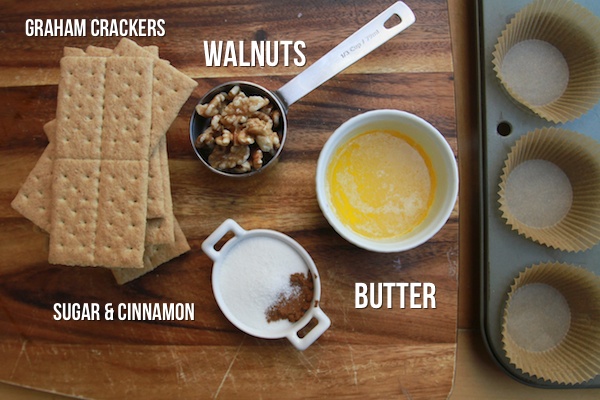 Walnuts, sugar, cinnamon, and graham crackers go into a food processor. PROCESS.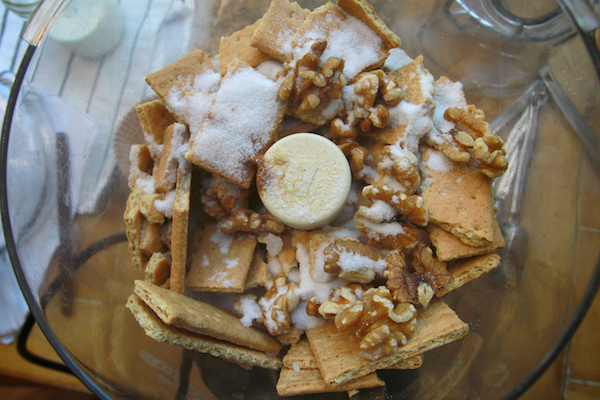 Now it's time to add in the melted butter. PROCESS.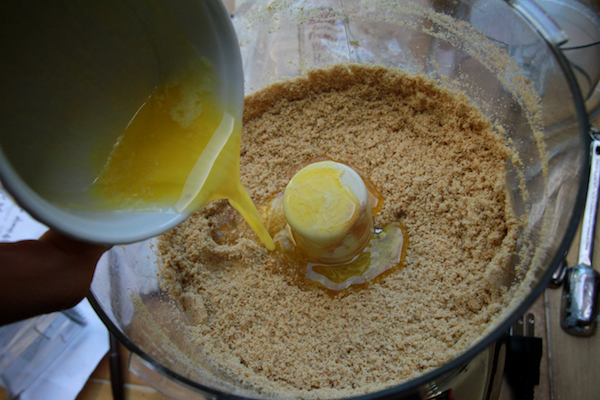 Spoon the graham cracker crust into muffin tins lined with cupcake wrappers.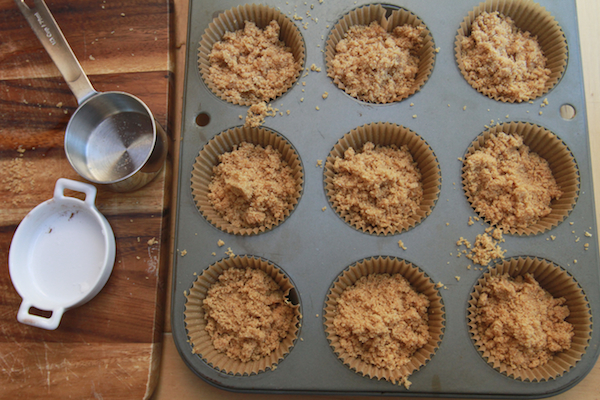 Push the crust into the bottoms with your hands. Now bake!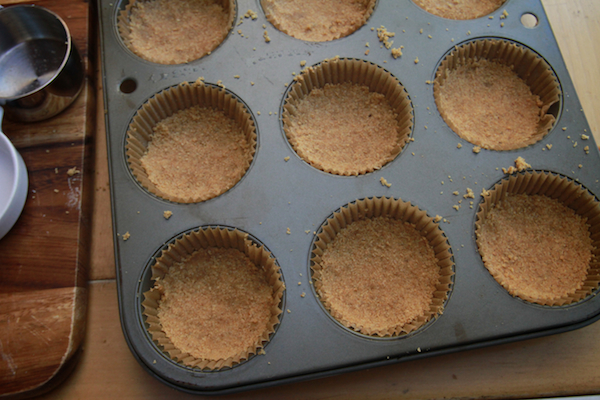 Now it's time for the cheesecake component.
Oh! Let's also talk business! I was approached by Musselman's to come up with a recipe using their Apple Butter. Challenge accepted and HERE IT IS.
What's apple butter? It's a highly concentrated form of applesauce.
I'm absolutely nuts for this stuff because this apple butter kinda tastes like it's got molasses in it.
It's like a gingersnap married applesauce. It's good!
I also appreciate that it's in a gigantic jar. That means I don't have to ration it out like crazy.
I think I once paid $7 for a dinky jar of apple butter. Not cool. Thank you, Musselman's!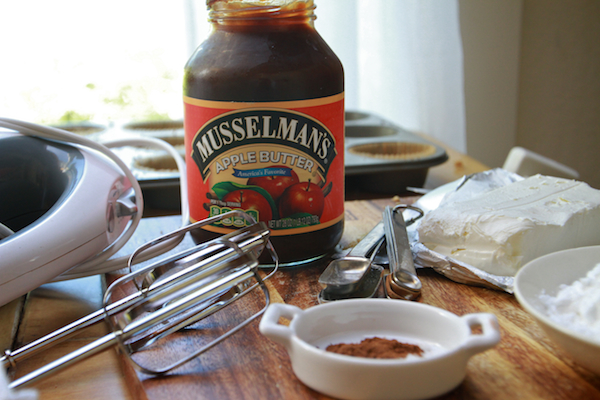 So this is what's in the filling.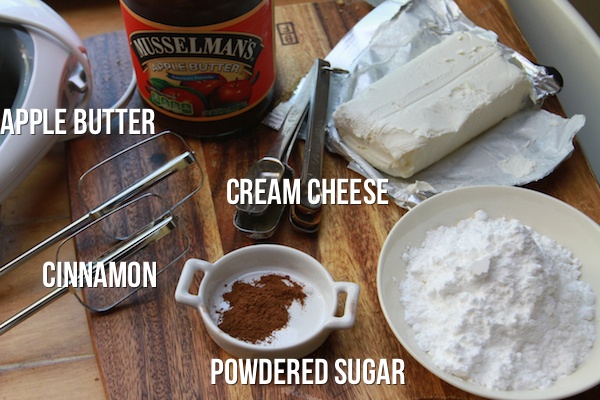 We put it all in a bowl.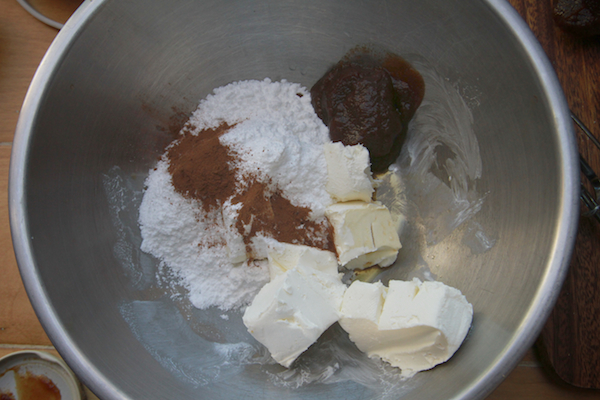 We mix it up with a hand held mixer or use our Kitchen Aid. It's all whipped nicely.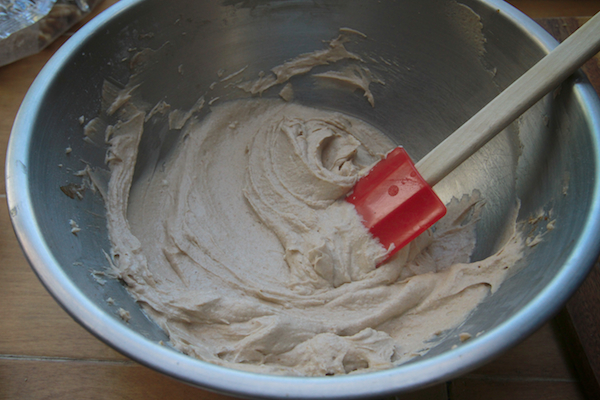 But it doesn't stop there. We add in whipped cream! This makes it ULTRA LIGHT & fluffy.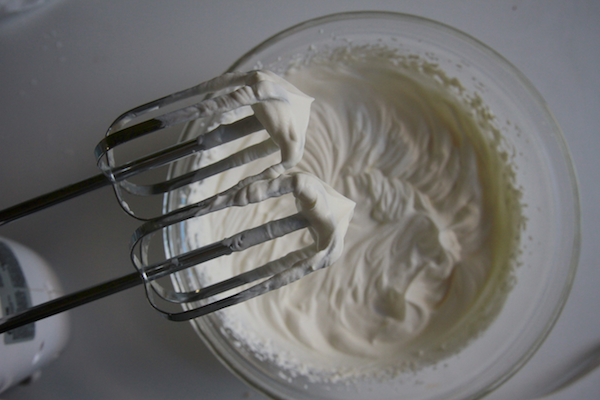 Gently fold the whipped cream into the apple cheesecake mixture.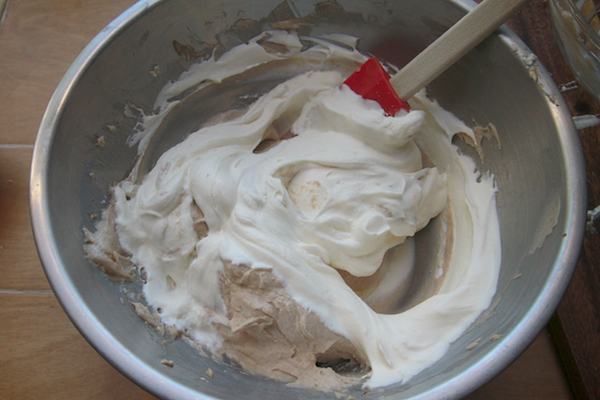 Now we spoon the filling into our baked crusts.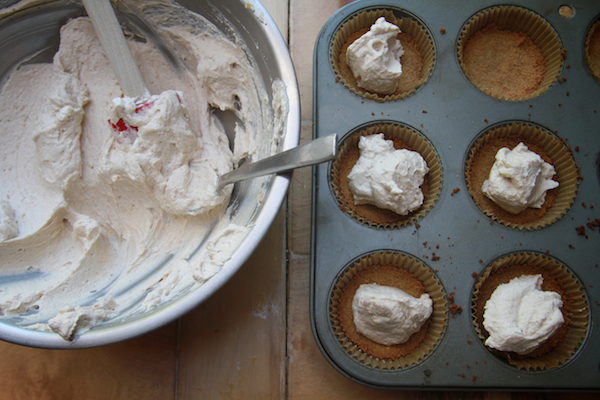 Spread the top nicely with an off-set spatula.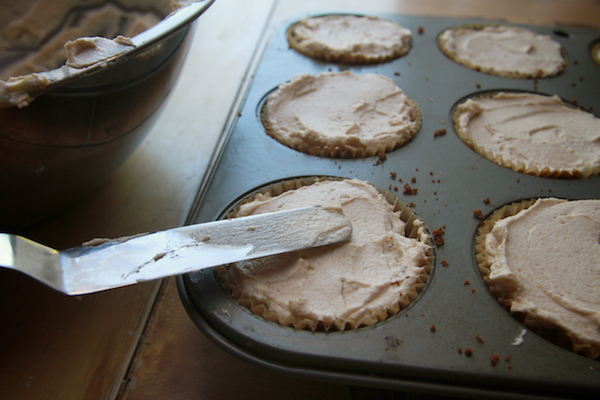 And now we have the final touch! The apple walnut topping.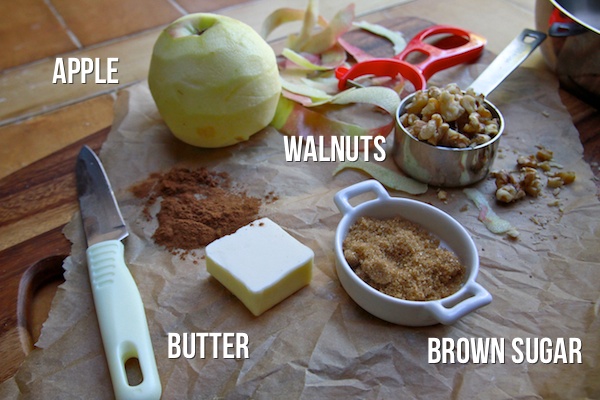 Melt brown sugar & butter in a saucepan.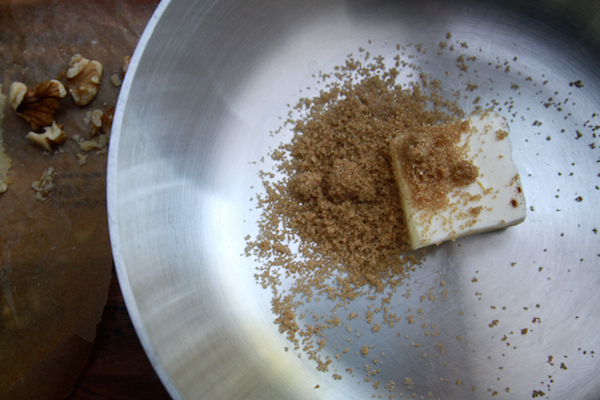 Add chopped apples, cinnamon & walnuts. Cook!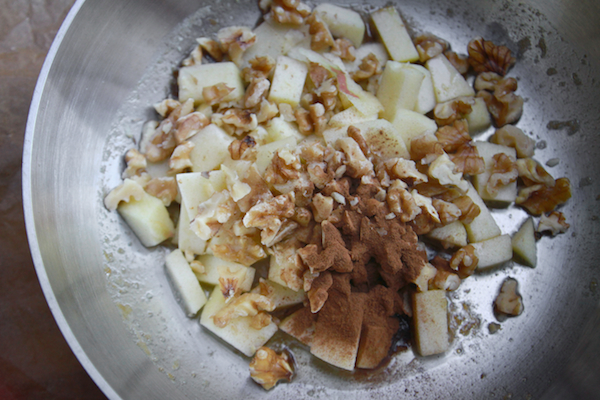 I mean…would you just LOOK AT THAT???!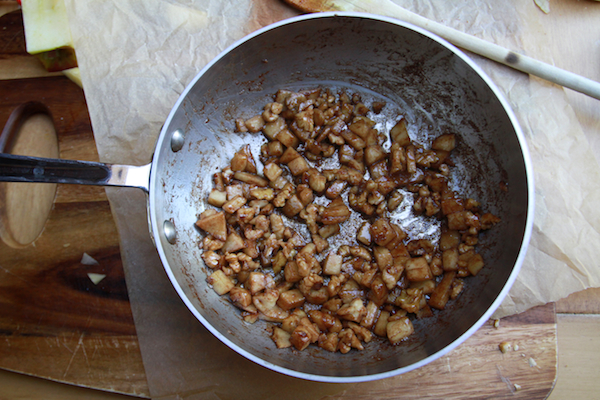 Spoon the top of each cheesecake with the topping.
GO FOR THE GOLD!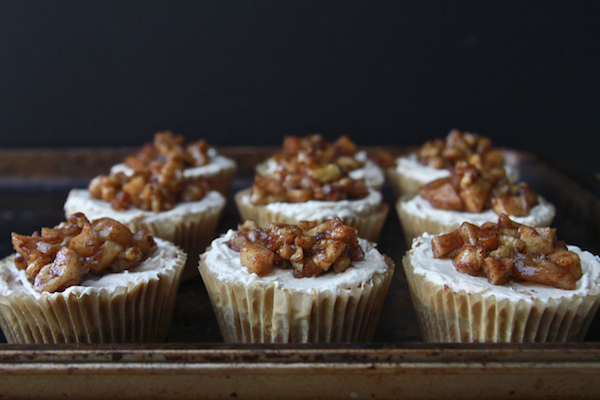 We'll get to pumpkin later. Let's just enjoy apple season for a bit. Mmmmkay?
Mini Apple Pie Cheesecakes

makes 10

For the crust:

1 1/4 cups graham crackers (from about 10 cookies)
1/3 cup chopped walnuts
3 tablespoons granulated sugar
1/4 teaspoon coarse salt
1/2 teaspoon ground cinnamon
7 tablespoons unsalted butter, melted

For the filling:

1 package 8 oz. cream cheese, at room temperature
1/2 cup confectioner's sugar
1/2 teaspoon vanilla extract
3/4 cup cold heavy cream
1/2 cup Musselman's Apple Butter

For the topping:

2 tablespoons unsalted butter
1 apple, peeled & chopped
1/3 cup chopped walnuts
2 tablespoons brown sugar
1 teaspoon ground cinnamon
pinch salt

Preheat oven to 375 F degrees. Line 10 standard muffin cups with cupcake liners. In a food processor, pulse together the graham crackers, walnuts, sugar, salt, cinnamon and butter until combined. Divide crumb mixture among cupcake liners, firmly pressing into bottoms and up the sides. Bake until crusts are browned and fragrant, about 10-12 minutes. Let cool completely in a pan on a wire rack at room temperature.

In a medium bowl, using an electric mixer, beat the cream cheese on high until fluffy, about 3 minutes. Add the confectioner's sugar, apple butter, and vanilla extract and beat until smooth.  In another medium bowl, with clean beaters, beat the heavy cream on high until stiff peaks form, about 2 to 3 minutes. Gently fold the whipped cream into the apple butter cream cheese mixture 1/3 at a time. Divide mixture among the cooled crusts and refrigerate until set, 1 hour or up to overnight.

While cheesecakes are chilling, make apple topping. Melt butter in a small saucepan over medium high heat. Add the apple, walnuts, sugar & cinnamon and cook, stirring occasionally until apples are just soft, about 4-5 minutes.  Finish with a pinch of salt and let topping cool. When ready to serve, place a tablespoon of the apple walnut topping on each mini cheesecake. Cheesecakes will last up to three days in the refrigerator.
*This post was sponsored by Musselman's Apple Butter.*