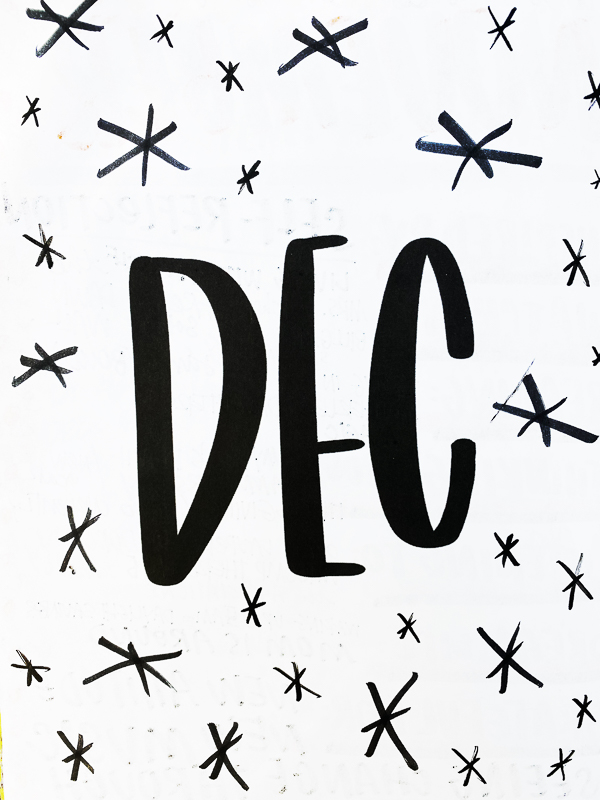 Currently December 2019
December was a busy month. I shipped out soooooooo many packages (THANK YOU SO MUCH FOR YOUR SUPPORT!!!). Quite a lot of us will be working on a food journal (more in the shop soon!) together in January as well as the Currently Workbook throughout the whole year. I'll keep you accountable if you keep me accountable. We can practice our handwriting together.
The biggest thing that happened this month was bringing home a kitten!
We have named him HUGGY because he is SOOOOO HUGGABLE. He's a cuddle boy.
Here are all of this current nicknames: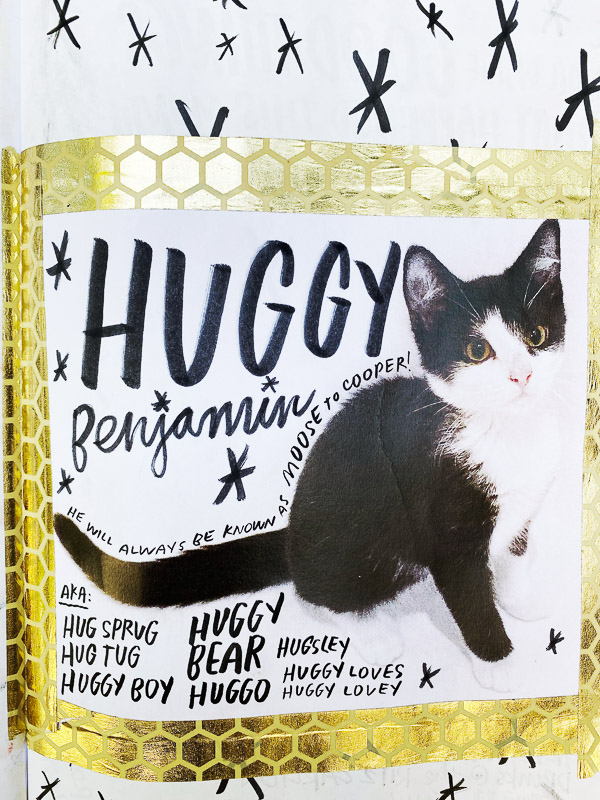 HUGGY has been the best medicine for our family.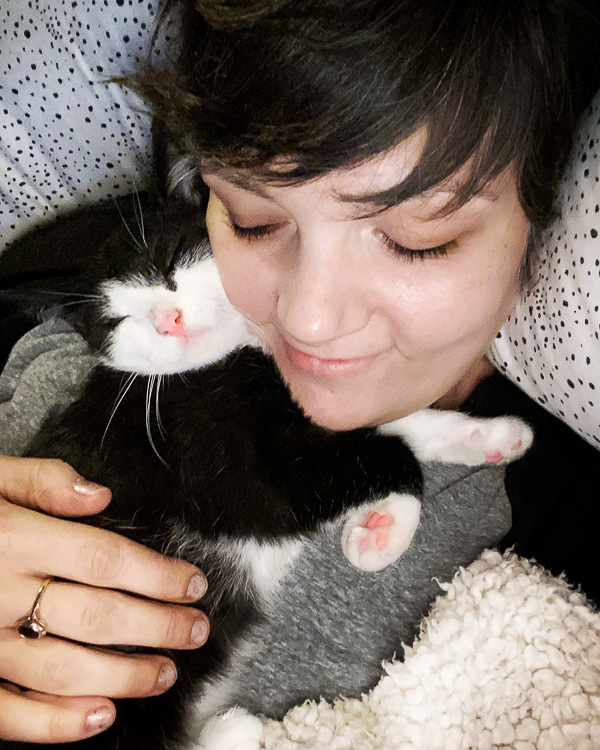 Let's dig into some self-reflection, shall we?
Here's what my December spread looked like in my Currently Workbook!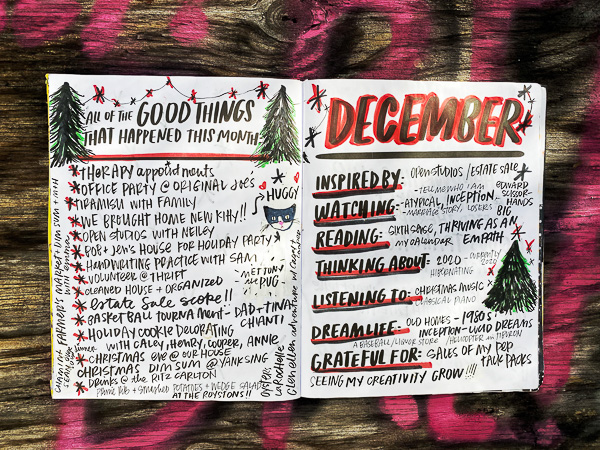 Inspired By:
My friends Jen & Bob's backyard. They make magic and inspire me to do so in my yard too.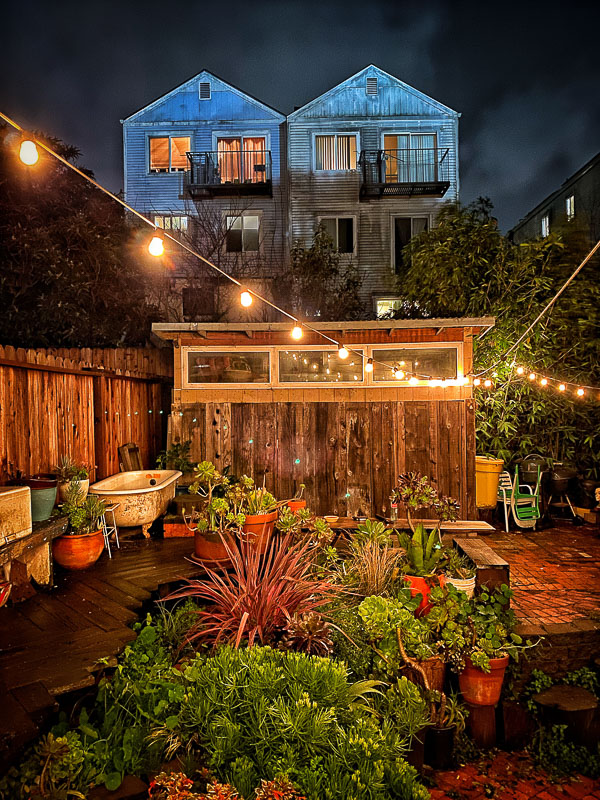 Putting together packages for other people makes me happy.
Especially when there's a bit of magic involved.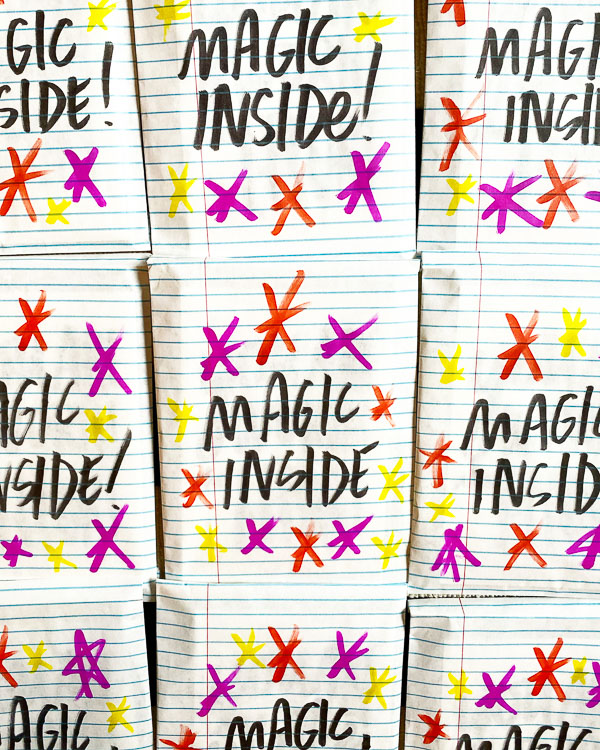 Visiting open studios with my friend Neiley made me dream of having my own studio space one day.
I'm gonna put that on my vision board for this new decade.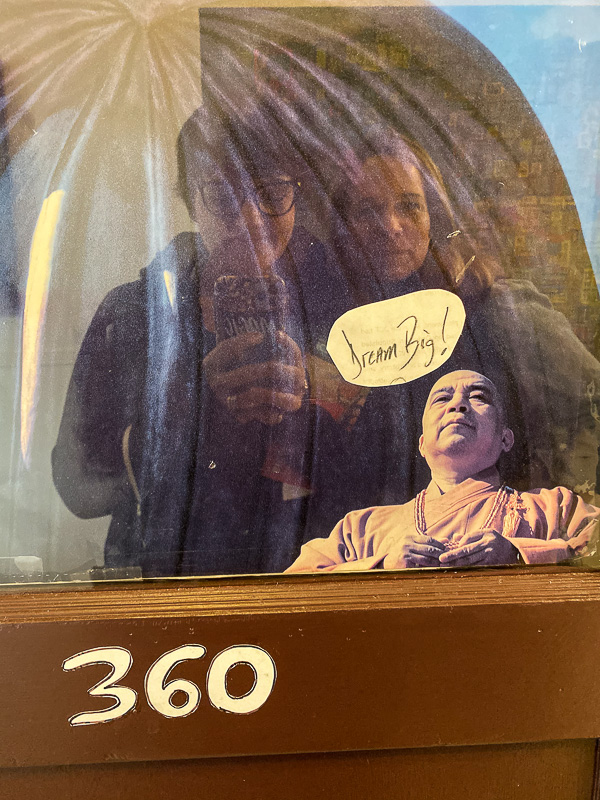 Found a bag of pencils at an estate sale on the same morning I was talking to my friend Matt about pencils!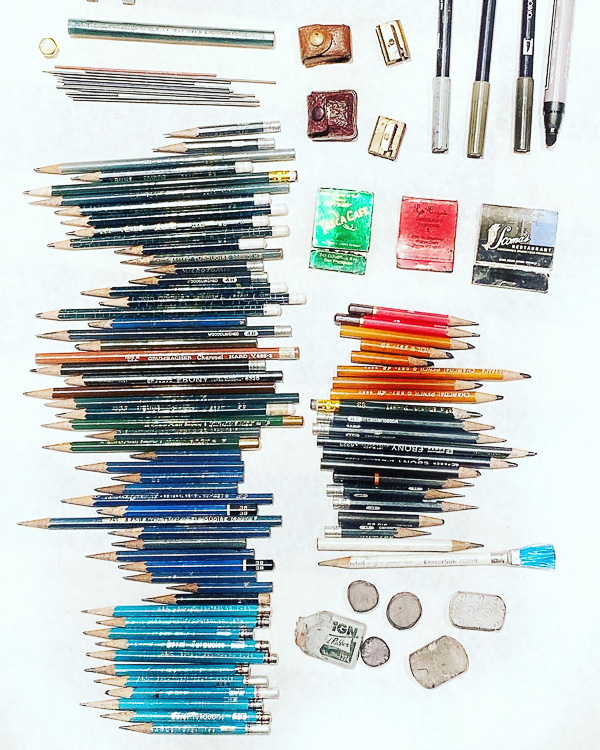 I also bought the woman's easel. I think she would be happy her supplies went to a good home. 🙂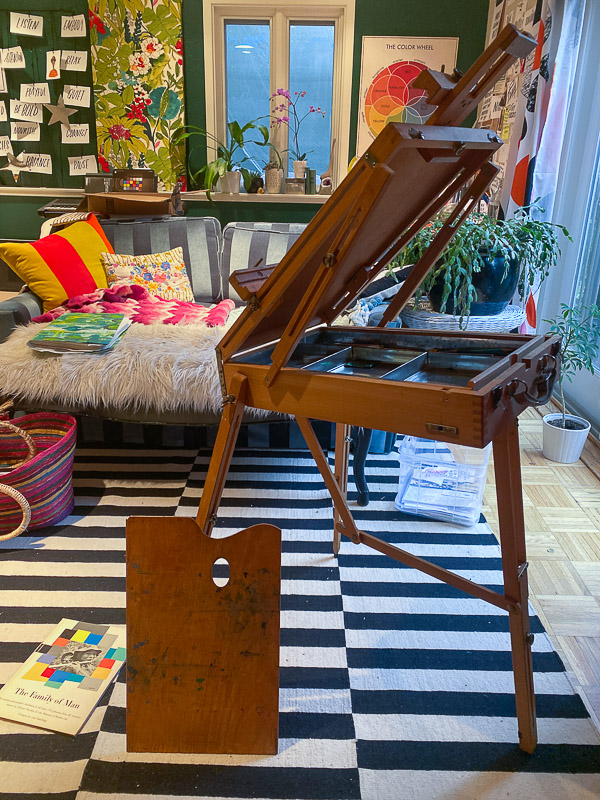 A cute drawing from Tyler Feder ended up in my mailbox. I LOVE IT/her work.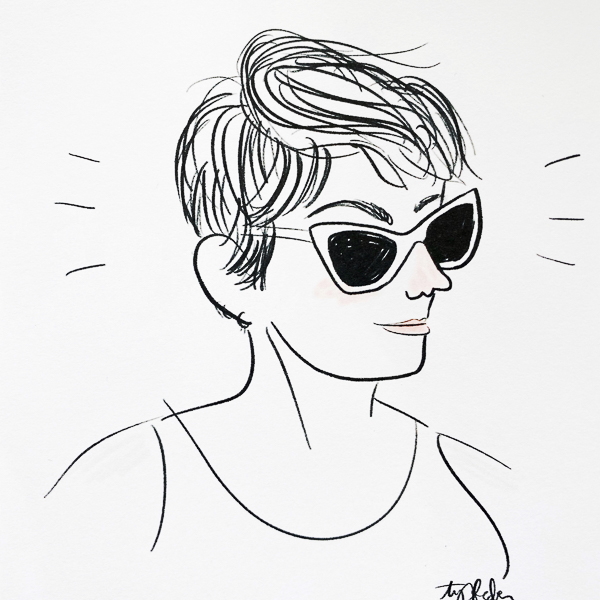 December afternoon light is just DREAMY in my house.
Inspired me to snap this photo and a million others.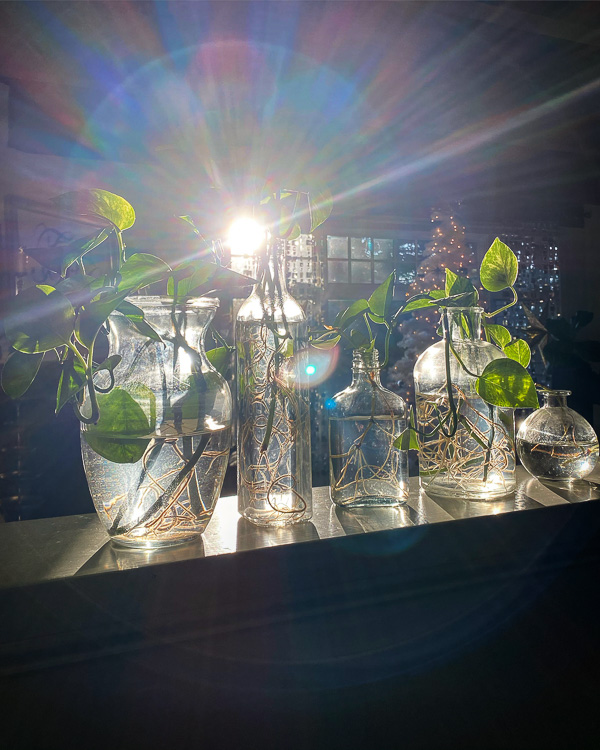 Watching:
Atypical- we finished this show this month. I loved it. I am looking forward to the next season.
Tell Me Who I Am- this was pretty heavy and a real mind-bender. I cannot believe what a terrible thing it must have been to have gone through all of that childhood trauma.
Inception– We watched this with Cooper. A lot of my dream life is like Inception so I am curious what it does to his dreams.
Marriage Story– so well written. The acting is really good and the story is sad but so true to life.
Edward Scissorhands– watched this with Cooper! I forgot how amazing the set design was in that movie!

Reading:
I didn't have a lot of extra time for reading this month with all of our activities but I did start everyday reading Thriving as an Empath.
Feels like a good habit to keep up!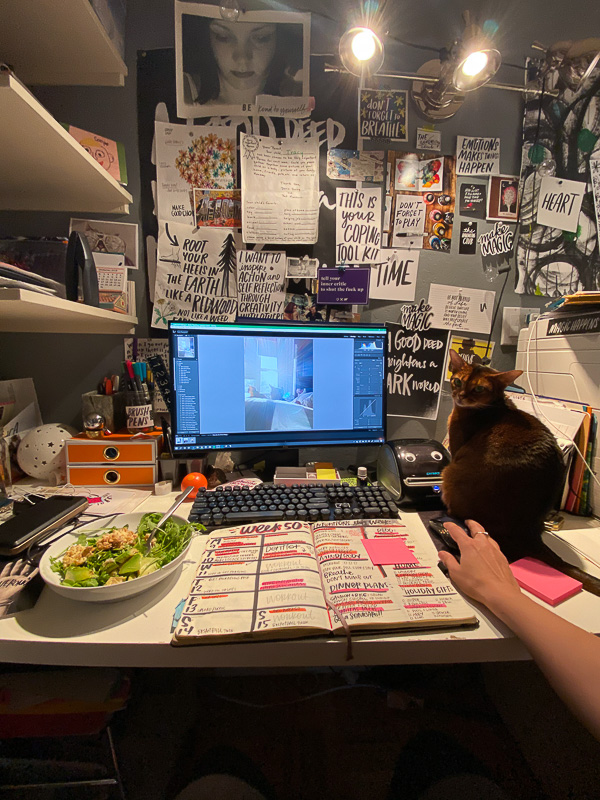 But mostly, I've been a slave to my moleskine calendar, making sure I tasks don't drop between the cracks.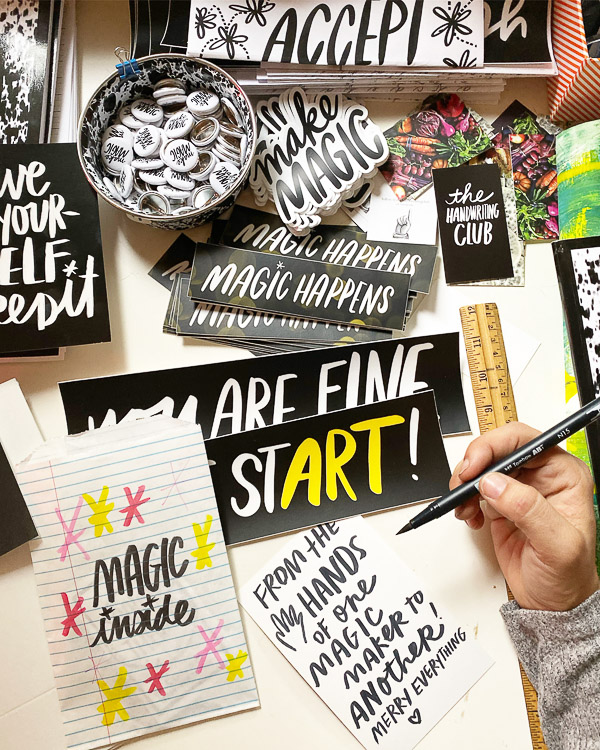 Thinking About:
2020! I am excited for a new year and a fresh start. I am going to try to stay away from gluten and dairy all month and do an elimination diet. My body NEEDS it after I left myself go this past week.
If you're using a food journal, my favorite pen to use is a Tombow dual brush pen
(like the one above!).
Listening To:
My top tracks from 2019!
Dream Life:
Dreams were weird this month. I had a dream Casey had a liquor store that was also a baseball gear store.
I flew on a helicopter to Tiburon in a dream.
I've been waking up at like 5:20AM every morning. Huggy cuddles with me and it is awesome. Worth waking up early for.
Eating/Drinking: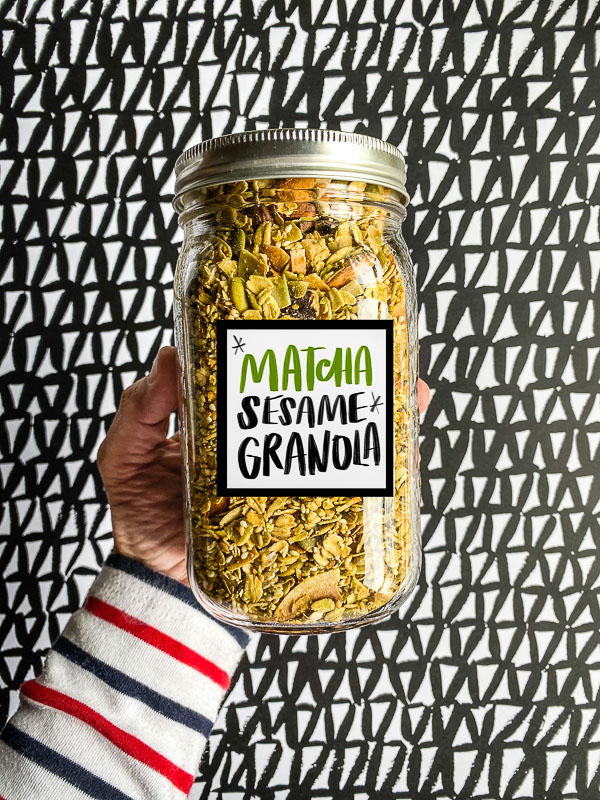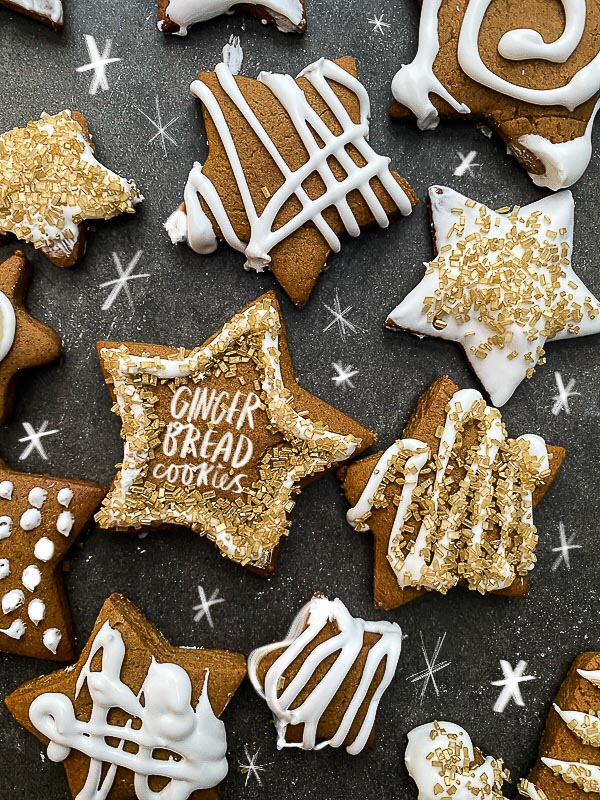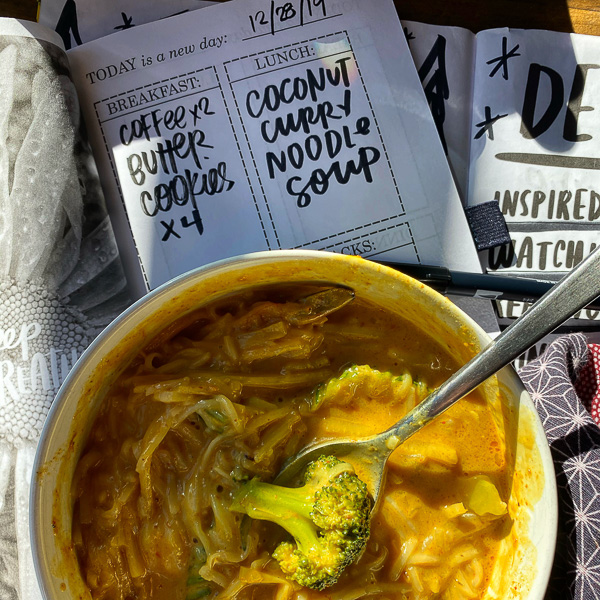 Craved coconut curry noodle soup all month. Gonna figure out how to make it and share the recipe when I do! I tracked a majority of what I ate this month in my food journal.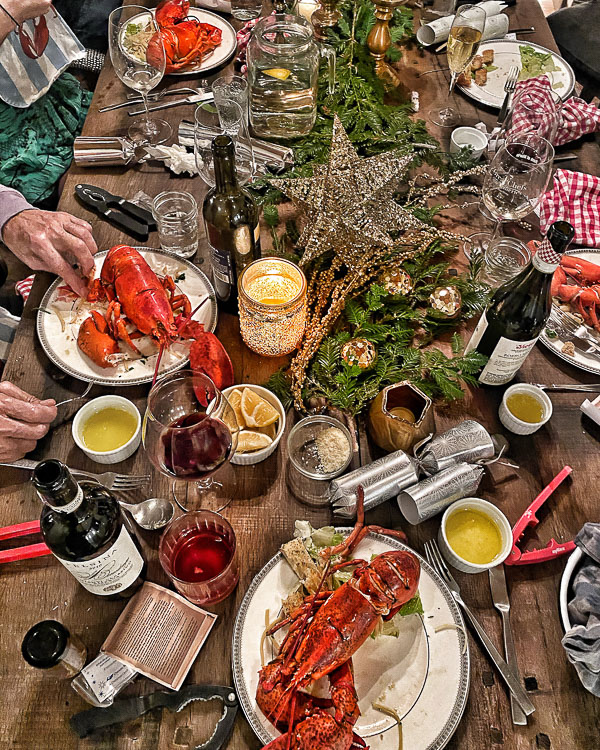 We had Christmas Eve dinner at my house. We did lobsters, caesar salad, garlic bread and butter!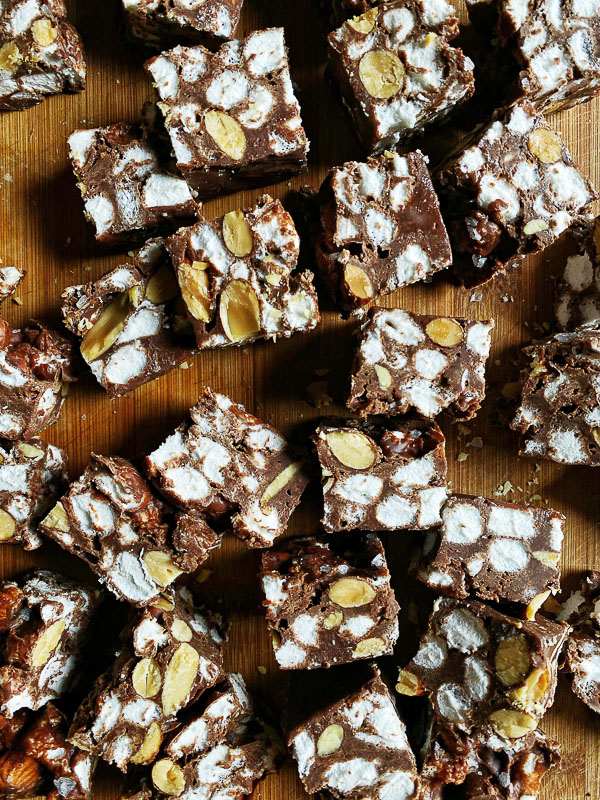 I made my Mom's Rocky Road recipe because it was her favorite.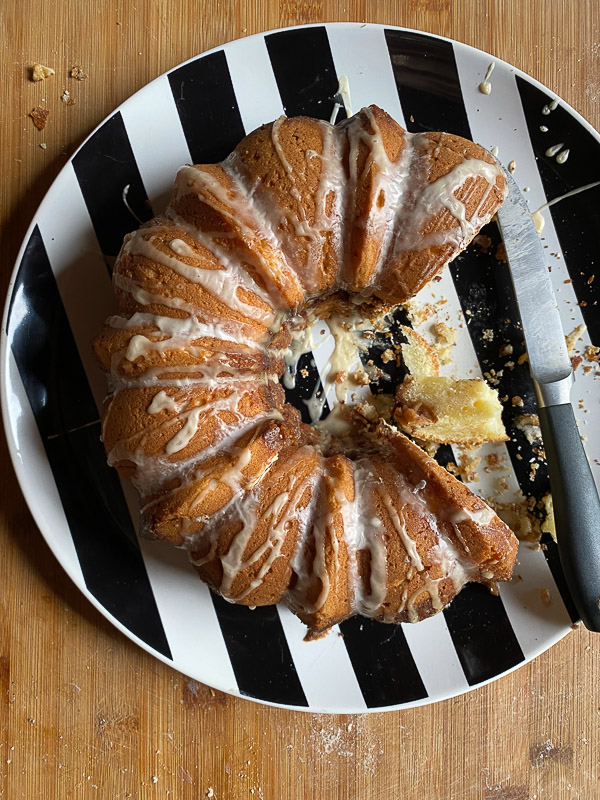 And Christmas is not Christmas without her sour cream coffee cake.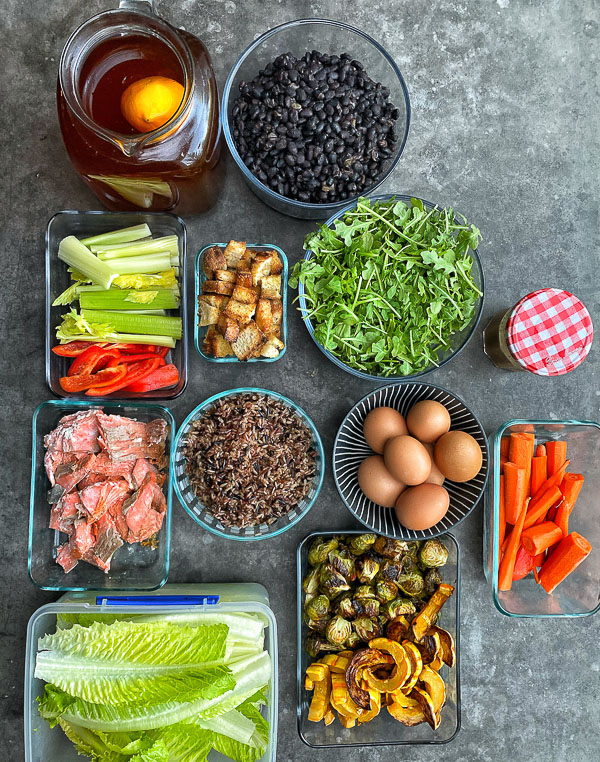 I had some time to do one meal prep this month. Hoping to do more in 2020 or at least in January as I try to eat healthier.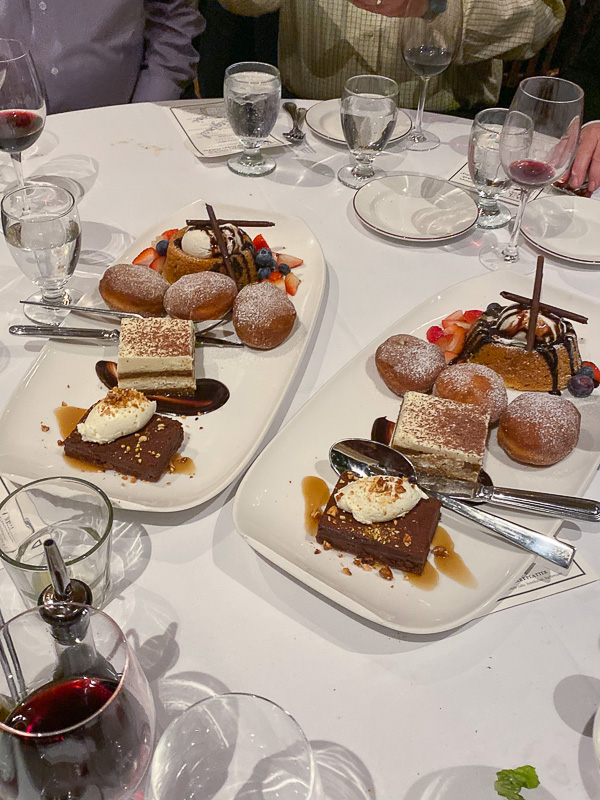 DECEMBER WAS FILLED WITH DESSERT.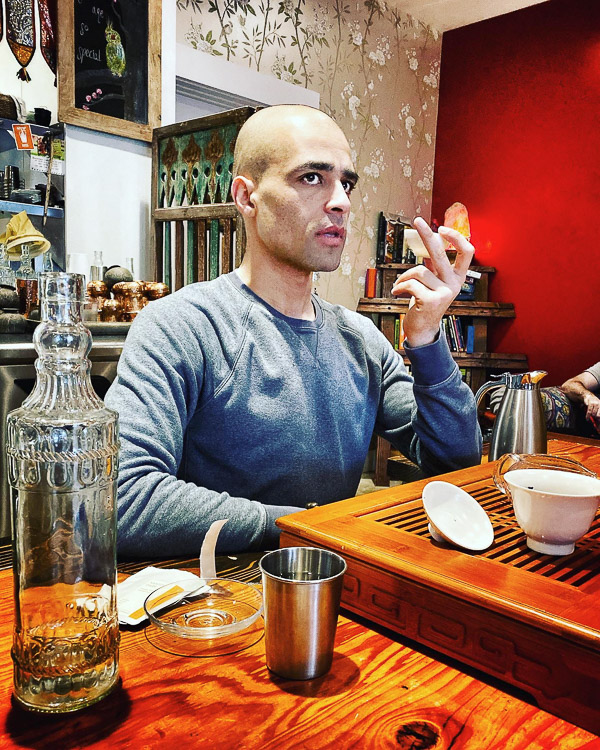 And tea tastings. I'm learning a lot about tea at Wu Wei Temple with my friend Sam.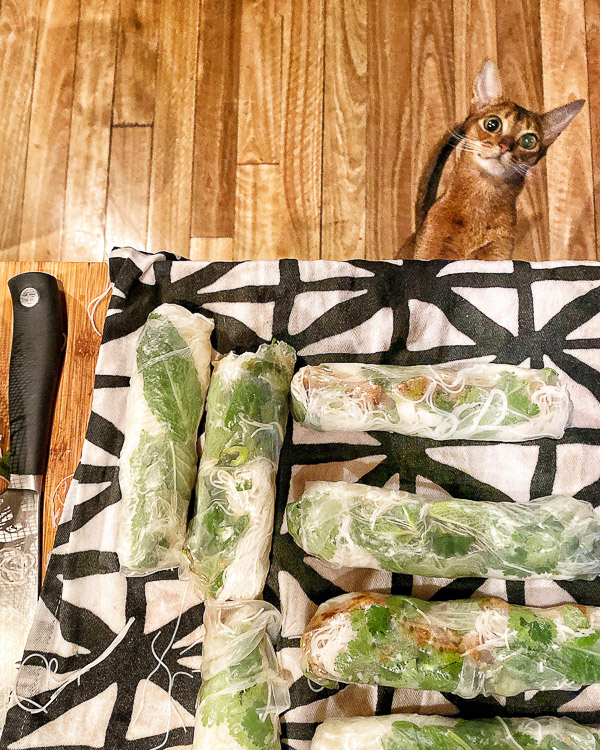 I made us fresh spring rolls this month.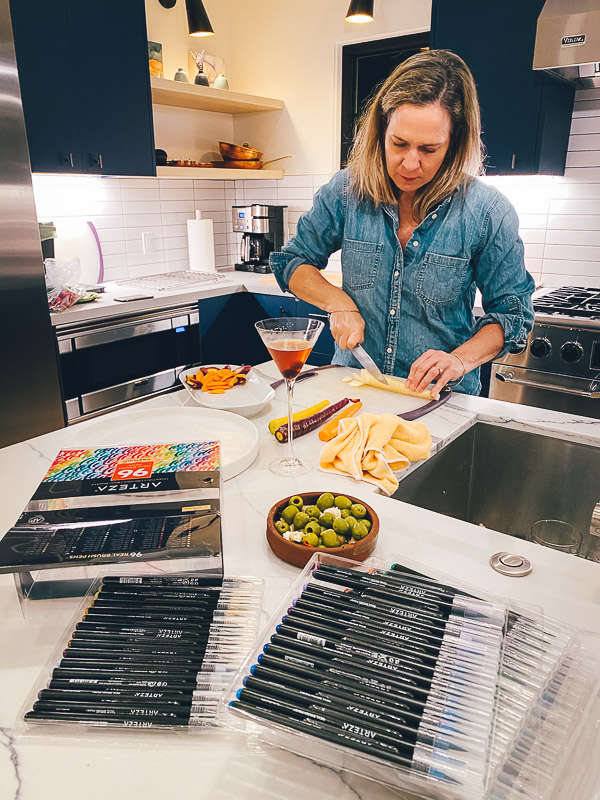 Neiley cooked for us a bunch of times!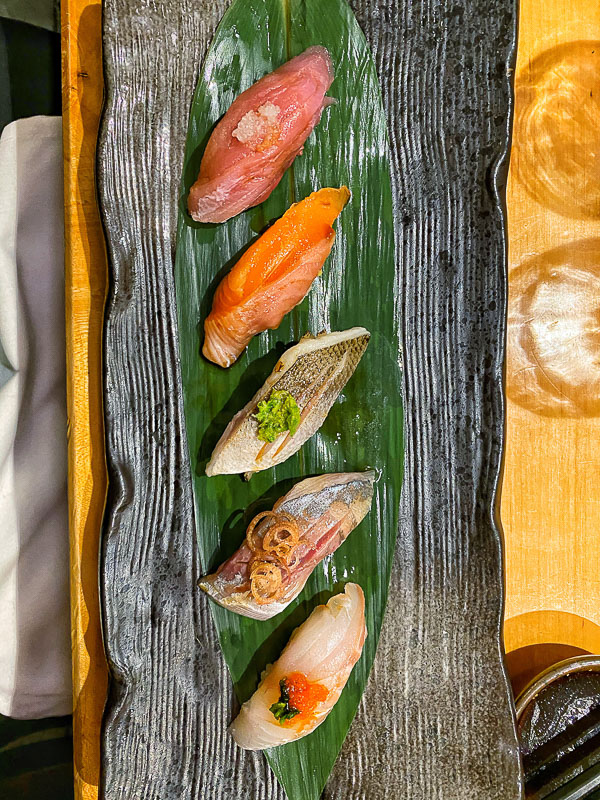 We went out for sushi with Cooper.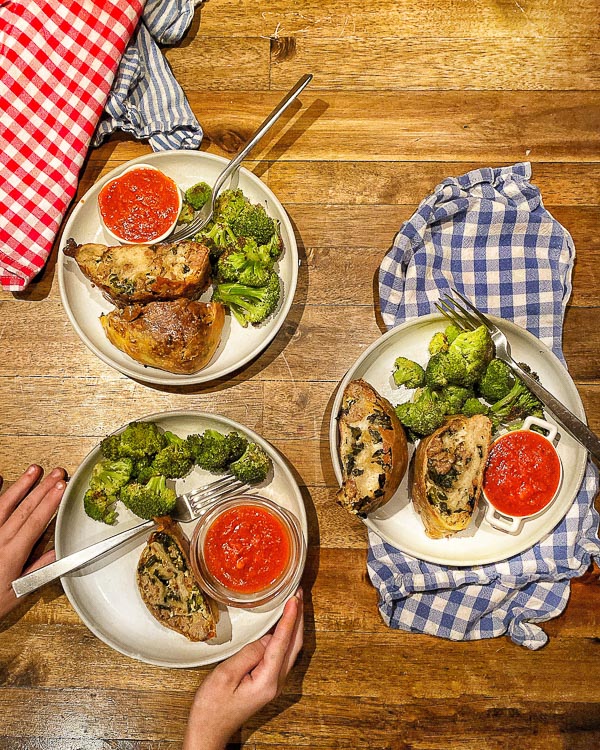 Sausage Bread with roasted broccoli was a hit!
Self Portrait for 2019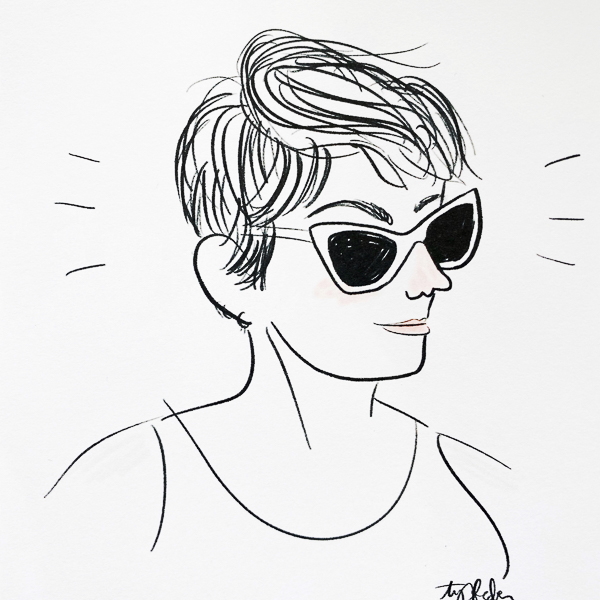 I turned the portrait from Tyler Feder into a sticker and put it in my workbook.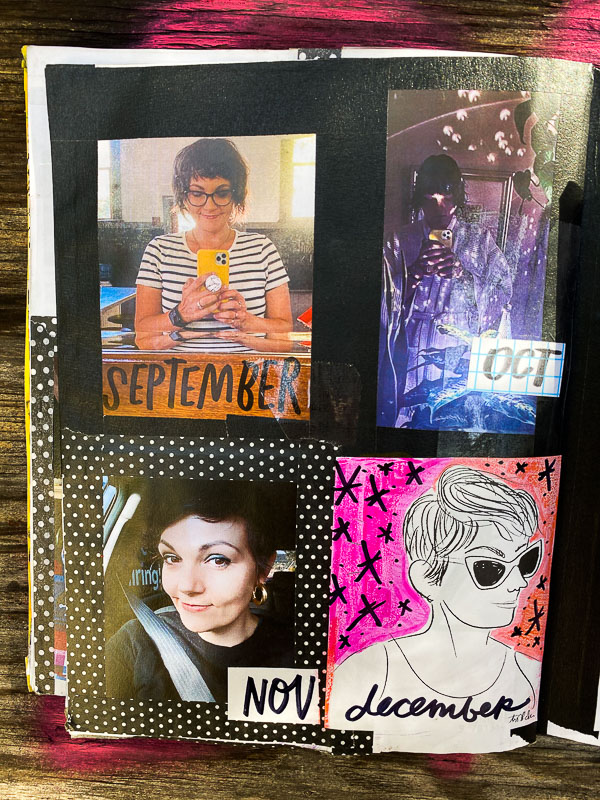 Thank you for joining me in reflecting on the year!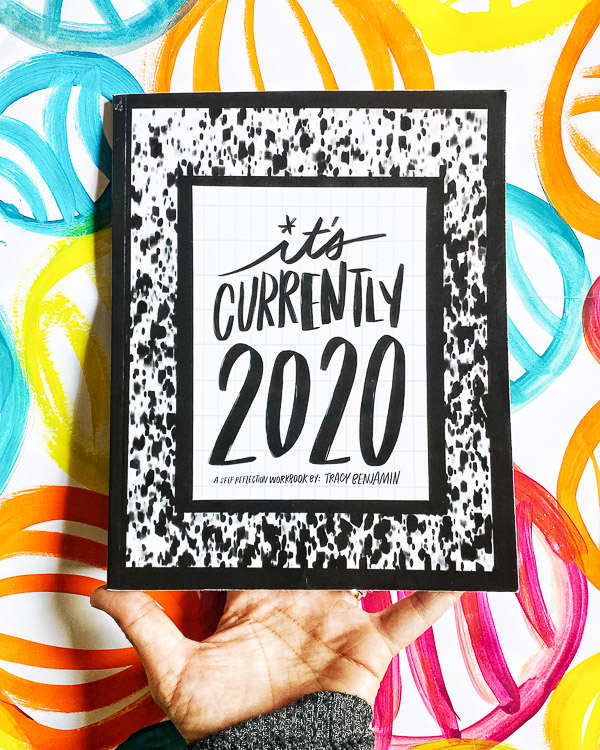 You can get your own Currently Workbook here.
Read more about the project in this post (you can see inside the book there too!)