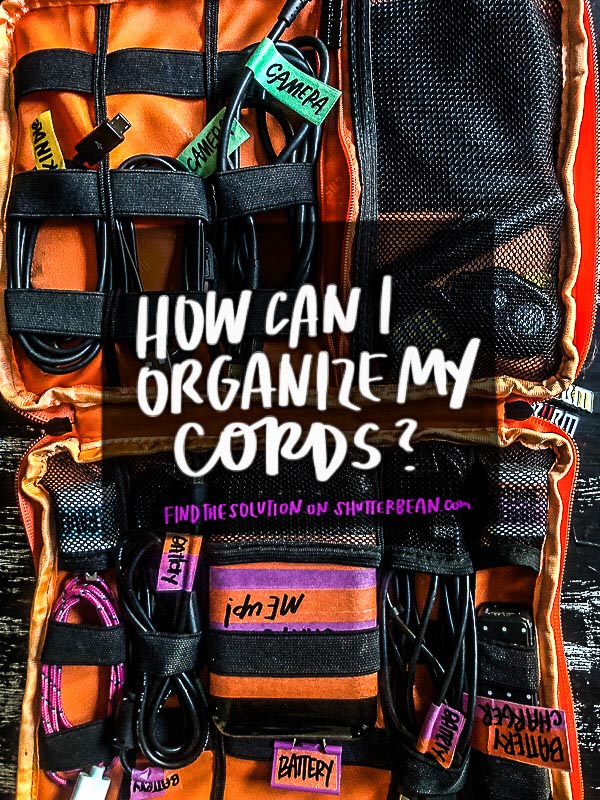 The question I recently asked myself:
How Can I Organize Cords?
The problem is that I never have a cord or plug to charge my phone/battery/iPad when I need one. My cord organization is a mess and
I know that by bringing cords into different rooms I will:
lose the cord
forget to put it back
never have a cord and scorn myself for not putting things back where they belong in the first place
The first step is to figure out these answers:
Where do I need cords?
What cords do I need?
Can I make rules for myself to prevent disorganization from happening?
How will I uphold these rules and deal with routine maintenance?
HERE'S THE PROBLEM:
Hello, cord mess!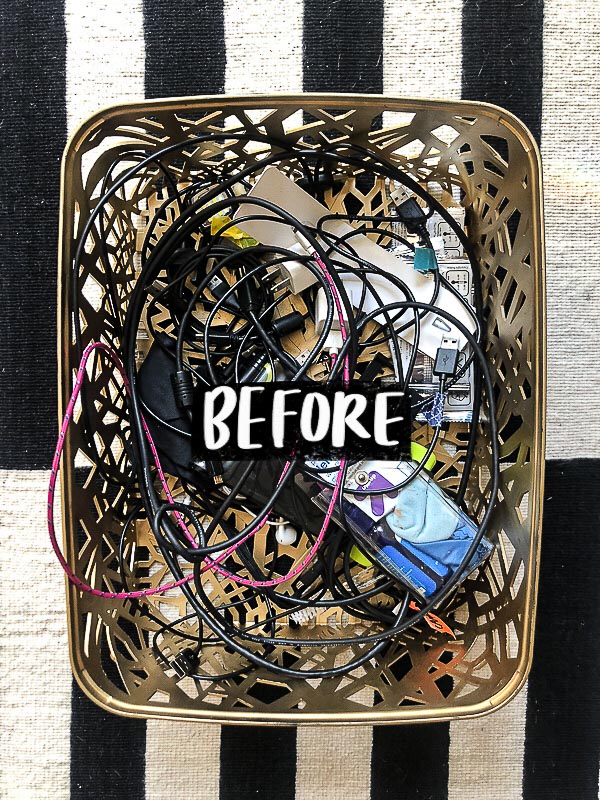 THIS IS MY SOLUTION: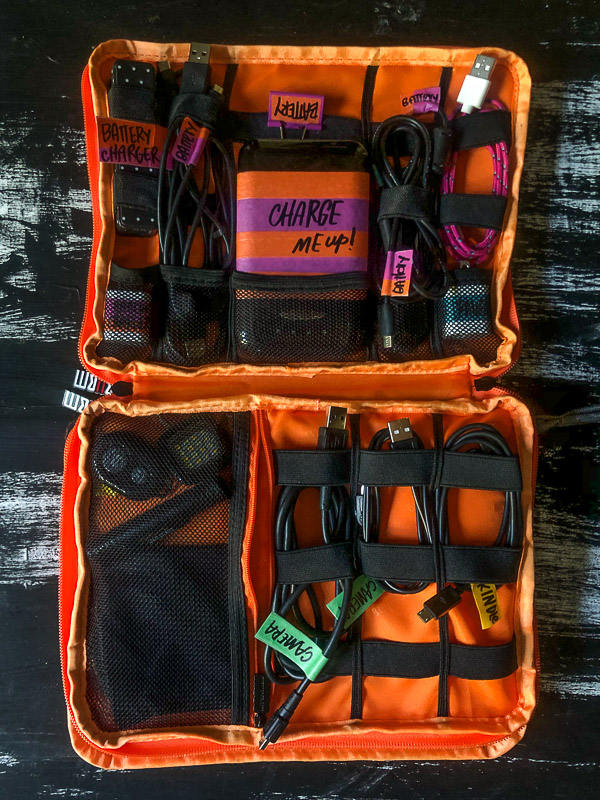 THESE ARE THE TOOLS I USED: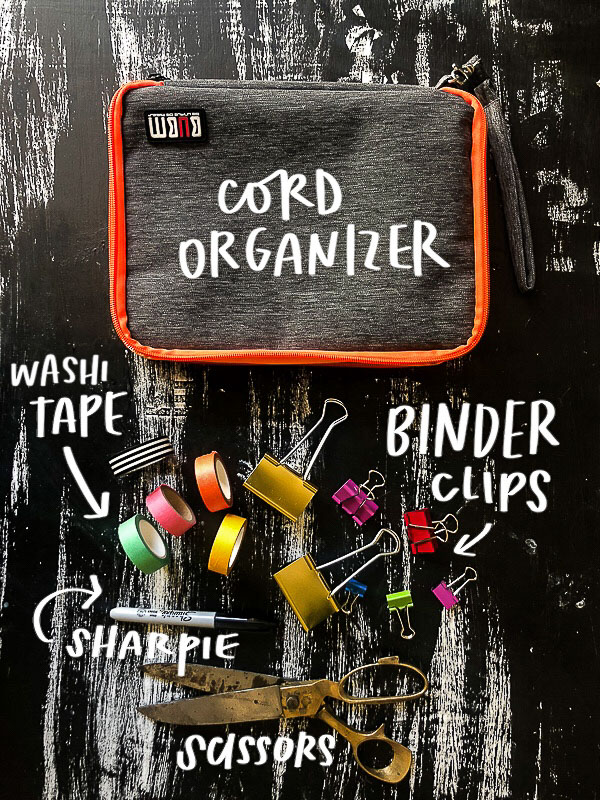 SUPPLIES:
STEP 1: Go through the cords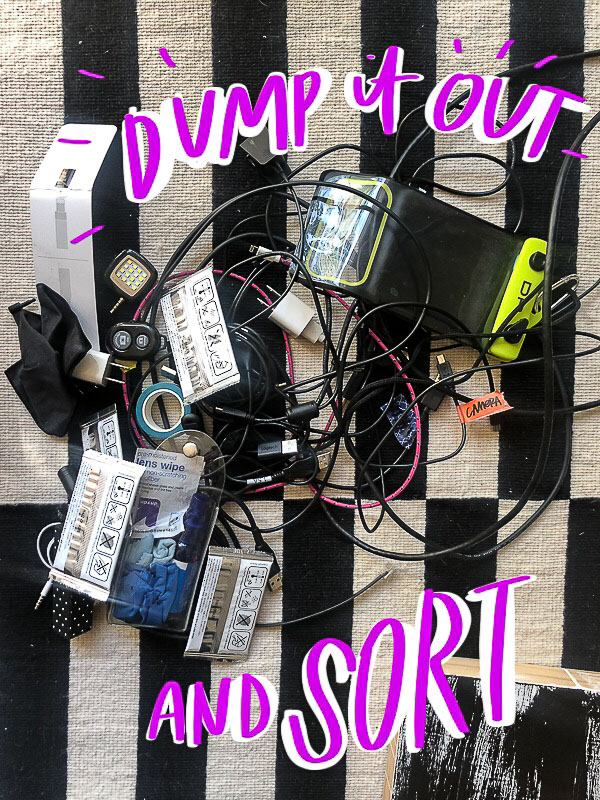 STEP 2: SORT CORDS/CABLES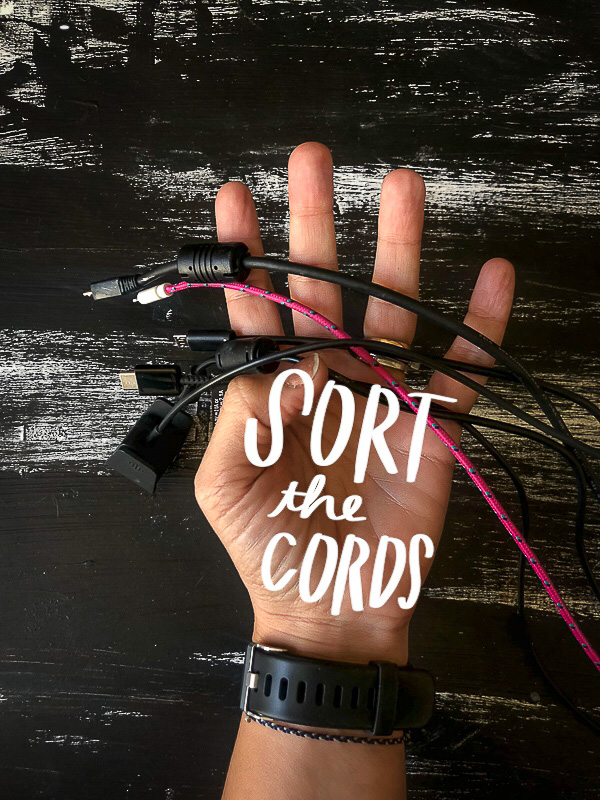 STEP 3: REMOVE CORDS THAT DON'T BELONG:
Find the cords that don't belong in my essential tool kit.
Keep them organized with oversized binder clips.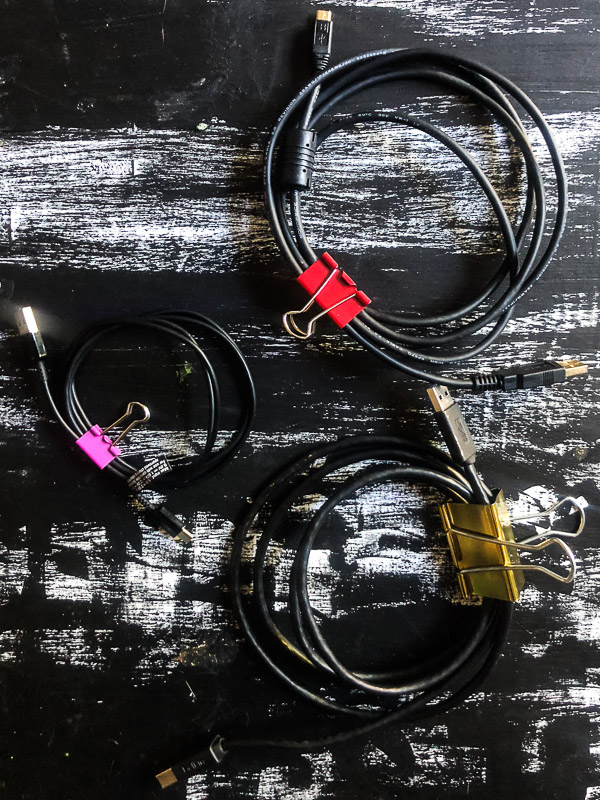 STEP 4: MAKE CATEGORIES/RULES
Give each category their own color scheme.
STEP 5: LABEL APPROPRIATELY
This is my portable battery charger
.
To charge it, I need the plug and the cable. I will also need the cord from whatever device I need to charge for it.
I put together two pieces of washi tape to come up with this banging pink and orange color scheme.
I even decorated the charger while I was at it.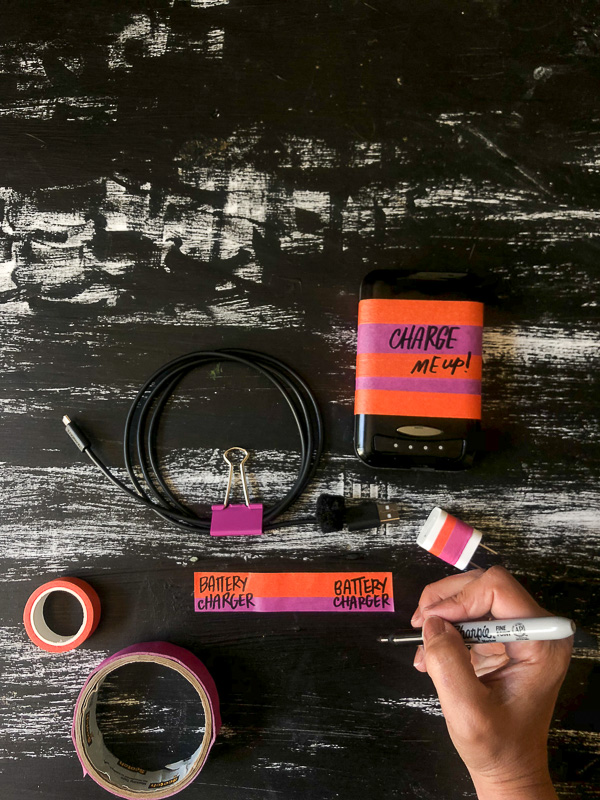 STEP 5:  MATCH ALL THE THINGS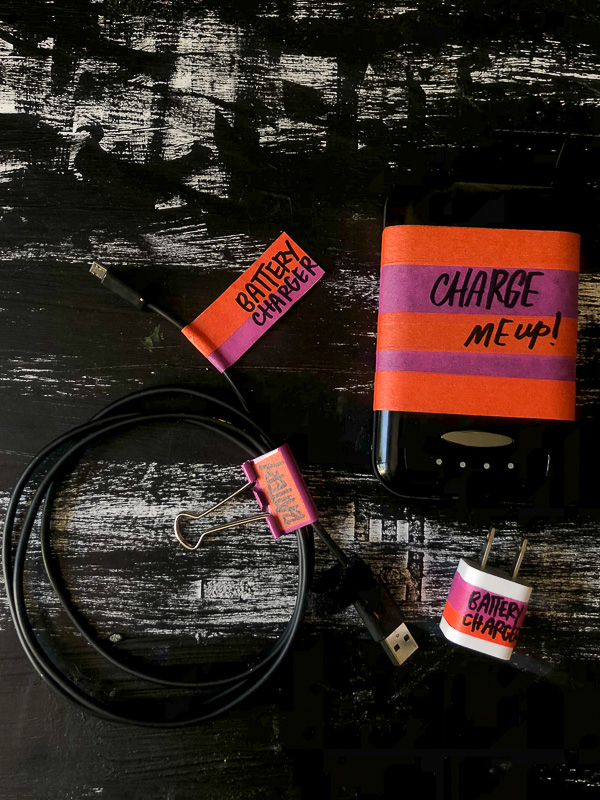 KEEP GOING UNTIL EVERYTHING IS LABELED.
I used a sharpie and doubled up on washi tape to make these labels.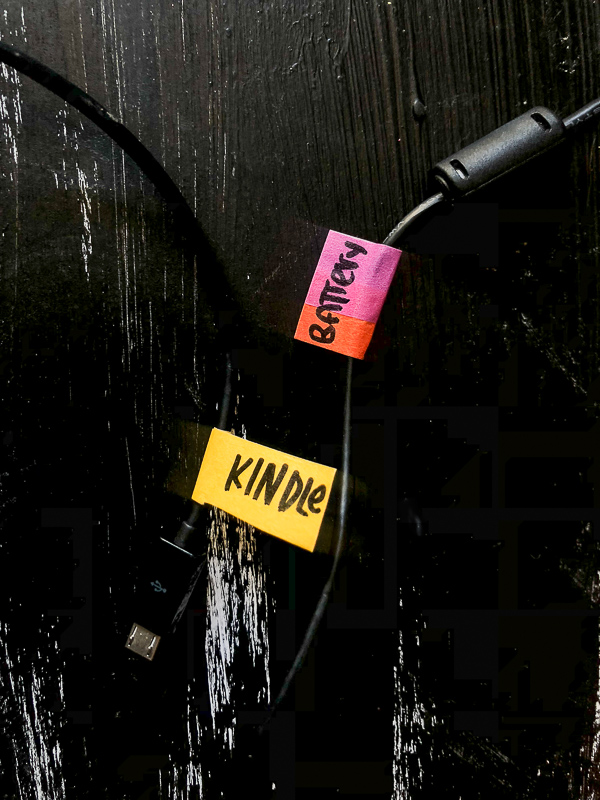 I have a plug designated for things like:
battery charger
office
kitchen
car
travel
bedroom
battery charger
iPad
STEP 7:  CREATE RULES/ PUT AWAY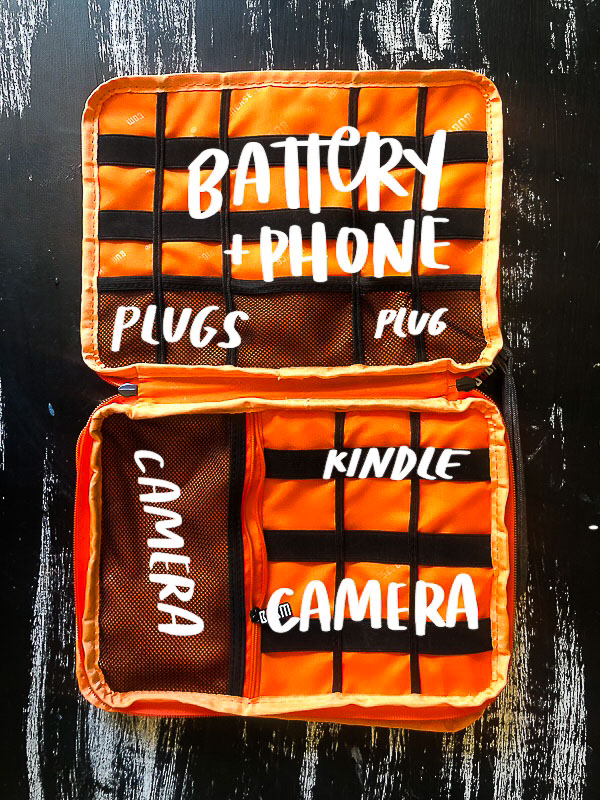 System for the pockets of my cord case:
One side is dedicated to camera stuff
Camera stuff in the mesh area
The other side is battery chargers and cords for travel
Muscle memory will help me put things away when I know where they are supposed to go.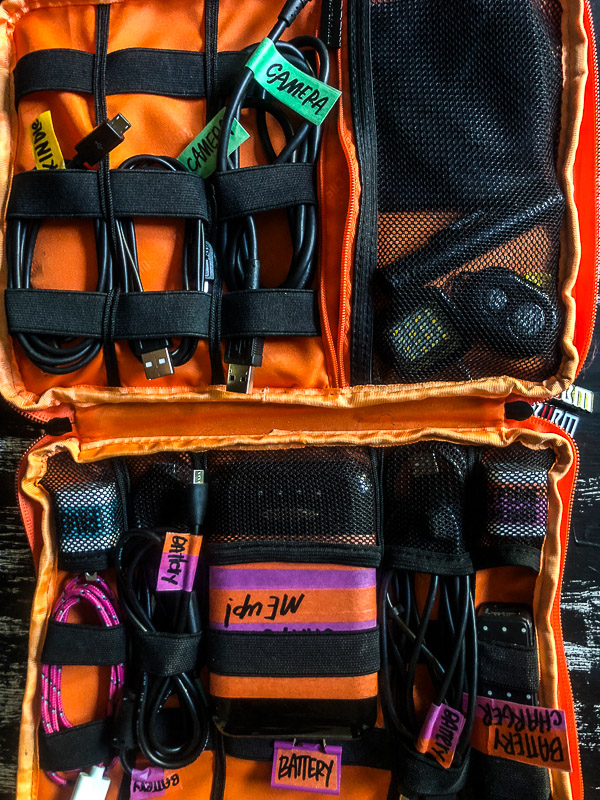 Now I just have to sure that my family knows the system  I am working with so they
DO NOT TAKE THE KITCHEN PLUG OUT OF THE KITCHEN FOR THEIR IPAD WHEN THEY NEED ONE.
That drives me BONKERS.
Next time I ask myself, "How Can I Organize My Cards?"
This is how!  All you need is a cord case.