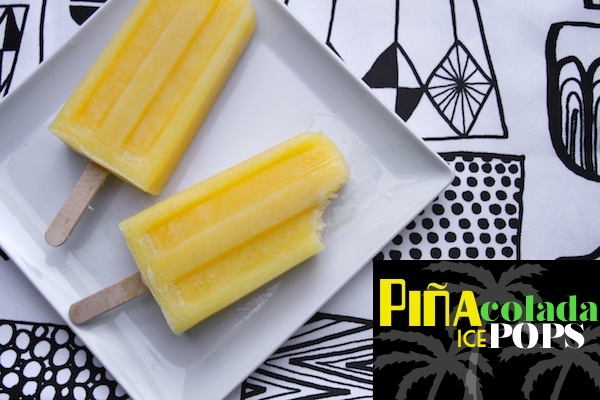 I'm back with another boozy ice pop recipe! Remember those Boozy Frozen Peach Pops? So TASTY!
Let's discuss these Piña Colada Ice Pops. One little bite will instantly transport you to HAWAII.
It's the RUM! It's the COCONUT! Wait….It's the PINEAPPLE!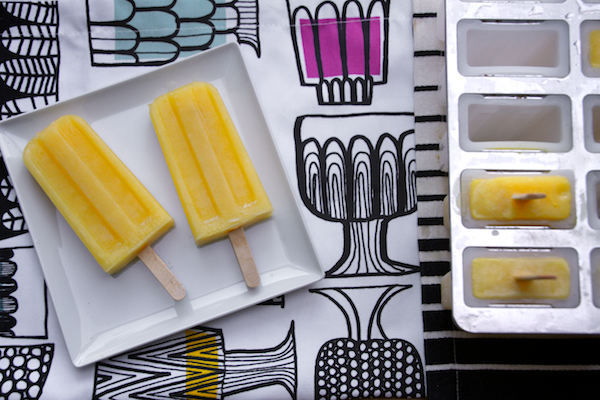 Put on your grass skirt, dust off your coconut shell bra and LET'S DO THIS.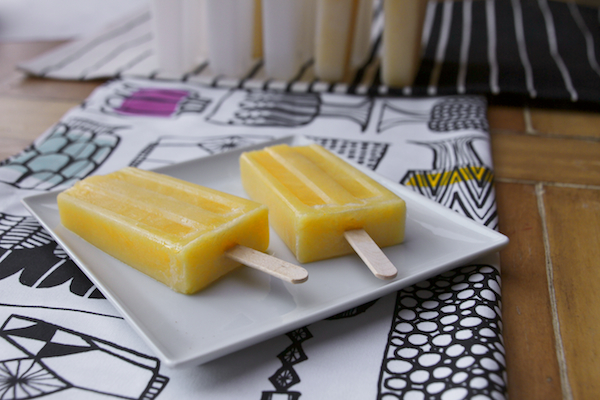 It's like drinking a Piña Colada without the glass!
I kinda feel like we should stick a cocktail umbrella in one….
Aloha, Wiki wiki aaaaaaand MAHOLO.

And we're off!
Ingredient gathering. So simple, right?!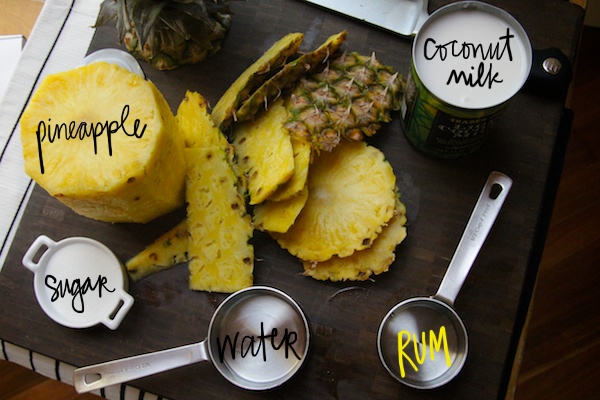 It ALLLLLL goes into a blender.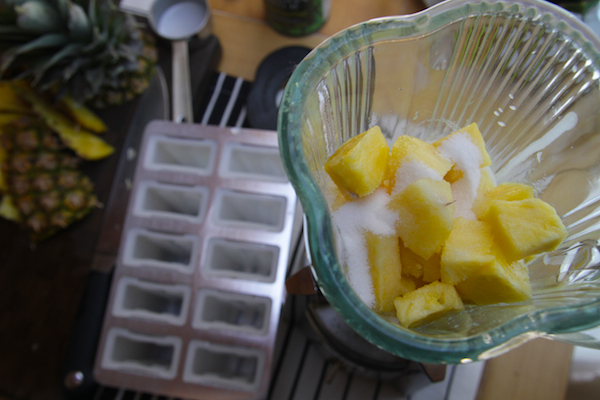 Pour it all over a fine mesh sieve.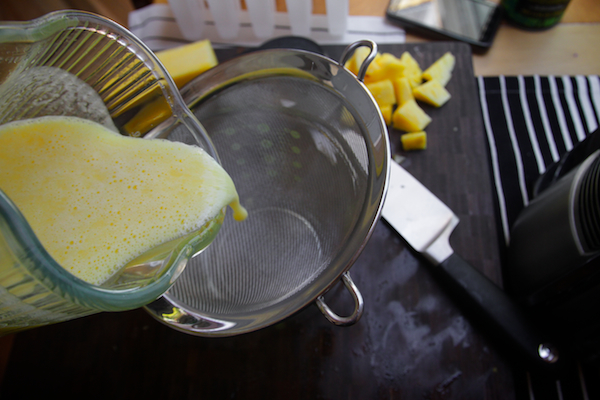 Push it through with a spatula. We want a smooth ice pop, don't we?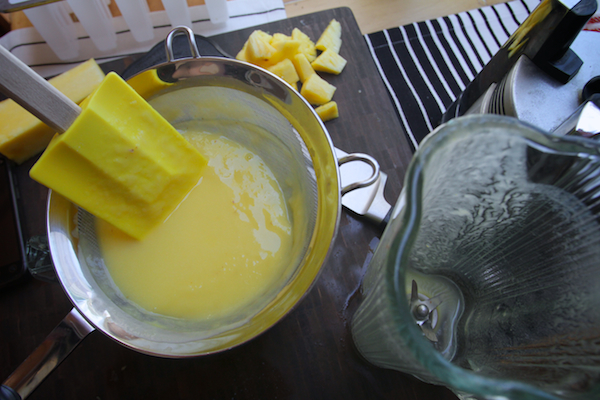 Pour the mixture into your ice pop molds.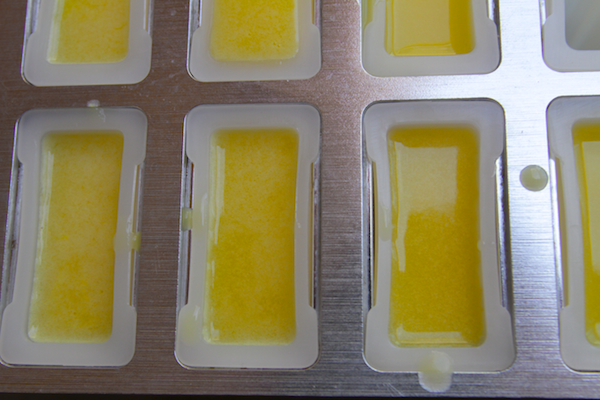 FREEZE. Then after about 30 minutes, add your sticks. NOW FREEZE!
If you don't do this, your sticks will sink or be all crooked. These pops take awhile to set. Like…a DAY!
Here's the ice pop mold I used. I love it!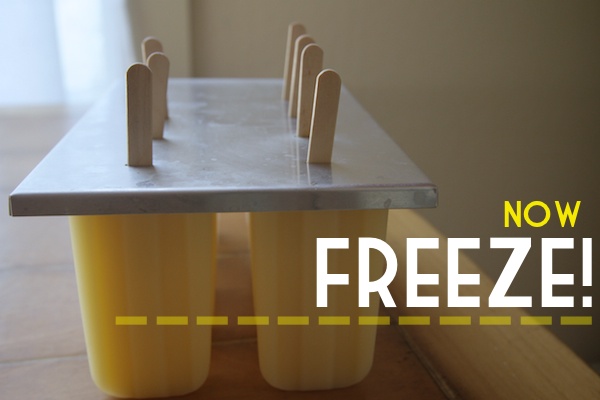 Enjoy those bad boys.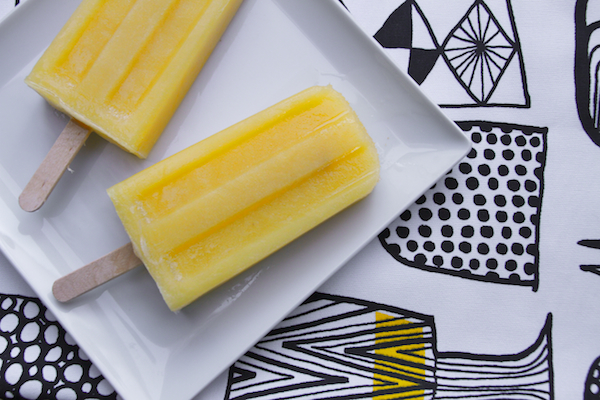 It's like being on a beach but without all the pesky sand, brah.
Piña Colada Ice Pops

makes 7-8 pops

recipe from Gourmet Magazine

3 cups chopped fresh pineapple (14 ounces)
1/3 cup well-stirred canned unsweetened coconut milk
1/2 cup water
3 tablespoons superfine granulated sugar
1/3 cup light rum

Purée all ingredients in a blender until smooth, then strain through a fine-mesh sieve into a large measuring cup, pressing on and then discarding solids. Pour into molds. Freeze 30 minutes. Insert sticks, then freeze until firm, about 24 hours.

If you're looking for a good ice pop mold, I recommend this one!