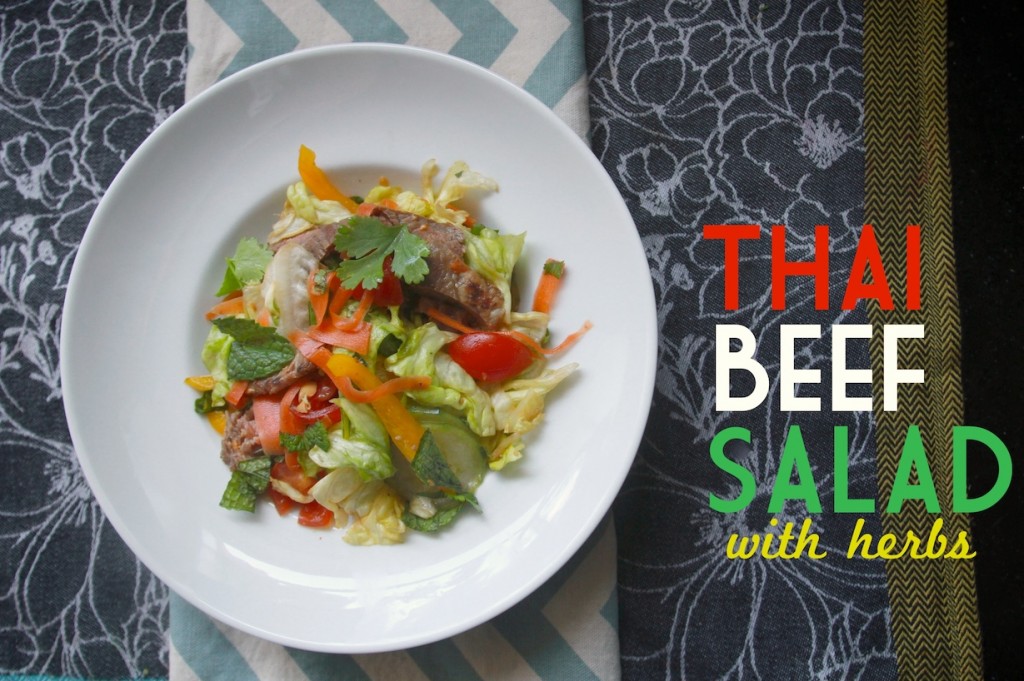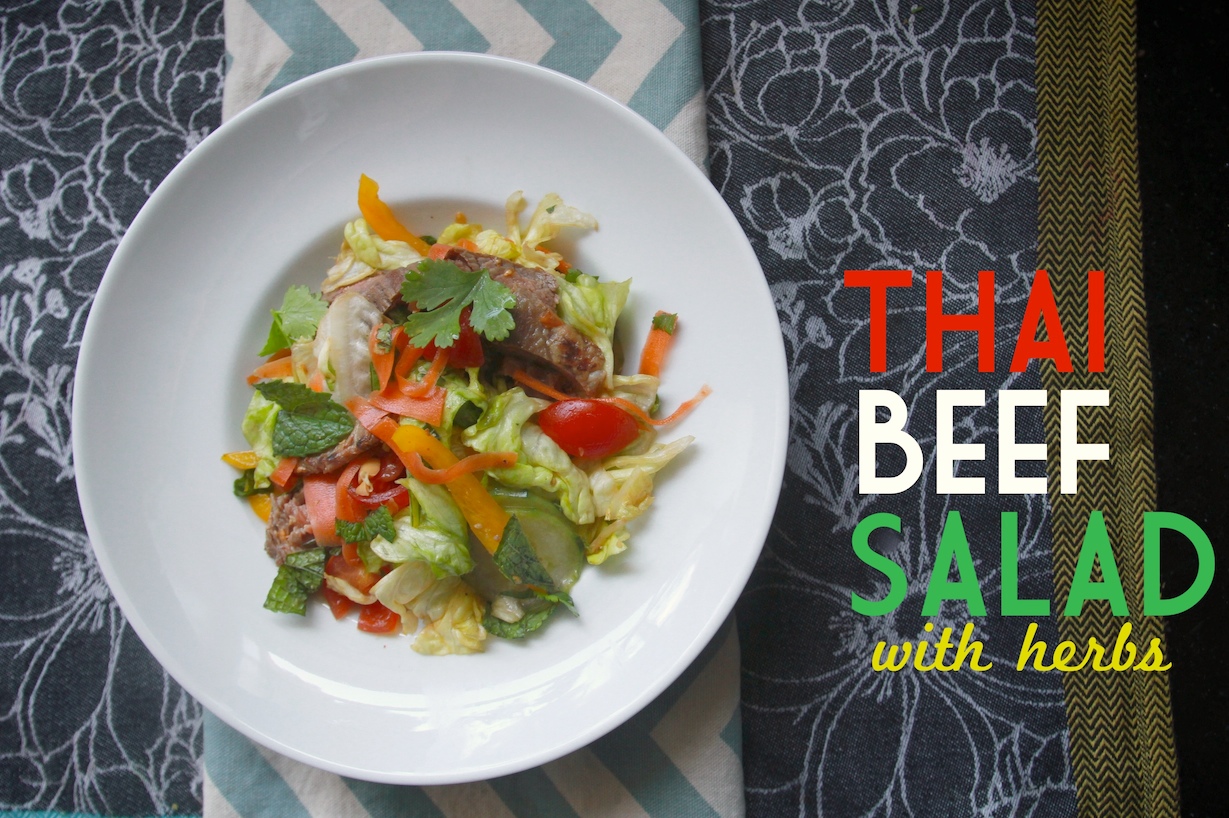 When you're deep in an organizing project and you look around the room you just destroyed, it's best to just STOP. Before you get thoroughly overwhelmed, take a breather and make something good to eat. Don't examine your stuff!
Just LEAVE.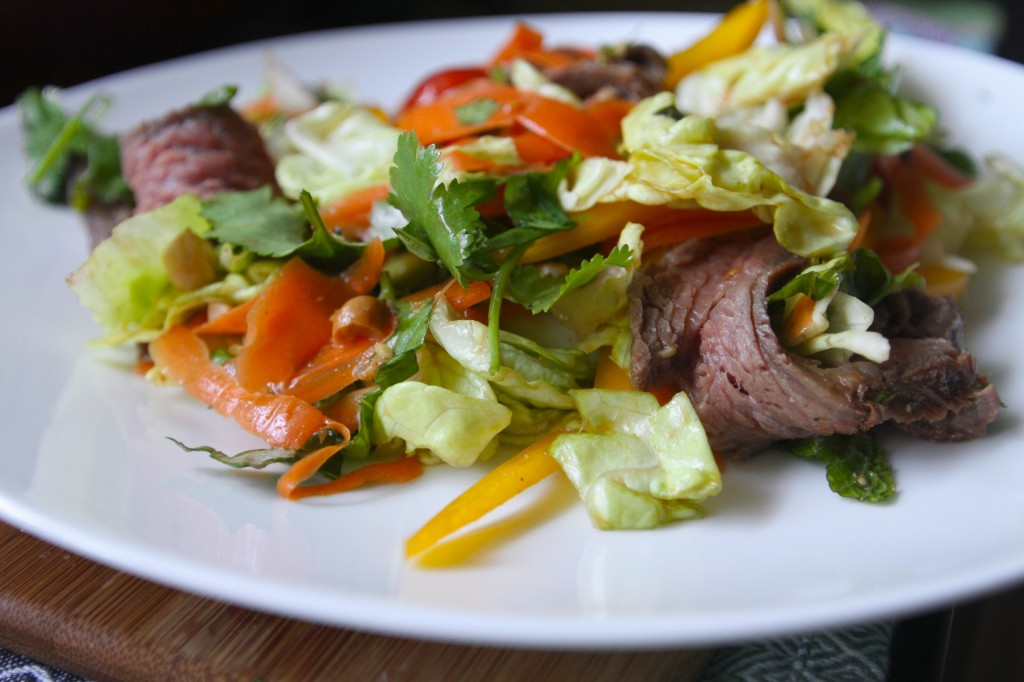 The act of taking a break and chopping up vegetables, grilling steak outdoors and composing a bunch of colors on a plate will not only give you a nice break from the chaos in the other room, it will give you fuel to power through.
Don't think of the pile of papers you need to shred. Don't agonize over how much stuff you've accumulated in the past few years. Just eat this delicious salad. It's spicy, hearty and kinda light!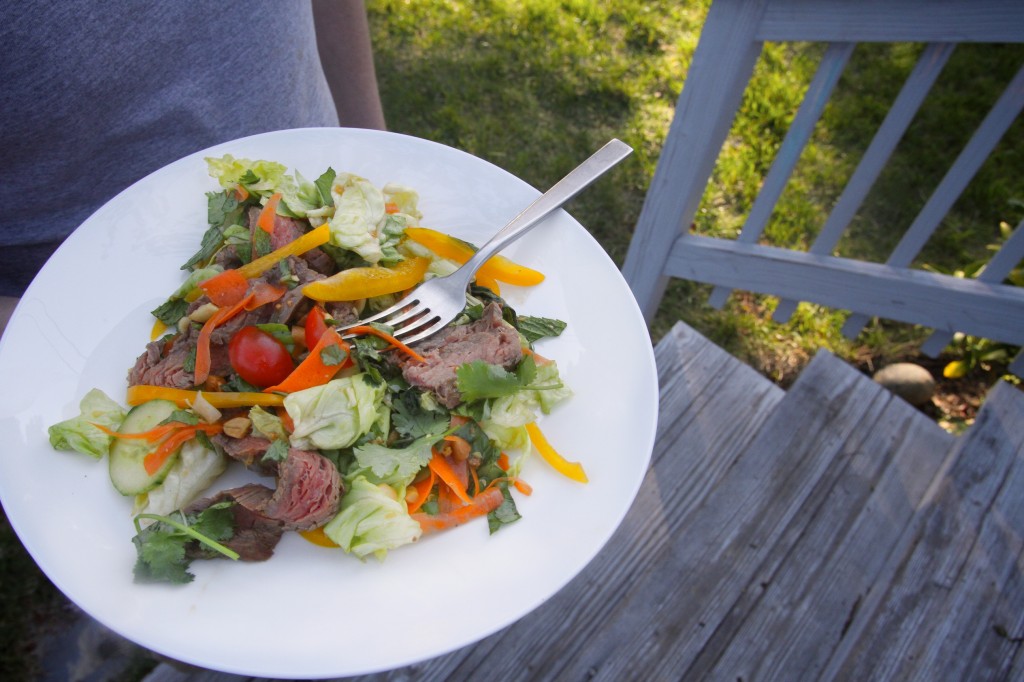 We spent so much of this weekend going through our unwanted items. Lucky for us, this bright/colorful salad was the light at the end of the tunnel.
Now excuse me while I get back to work sorting all the stuff I need to shred.
And we're off!
It all starts with the marinade. Soy sauce & fish sauce get mixed in with some sugar.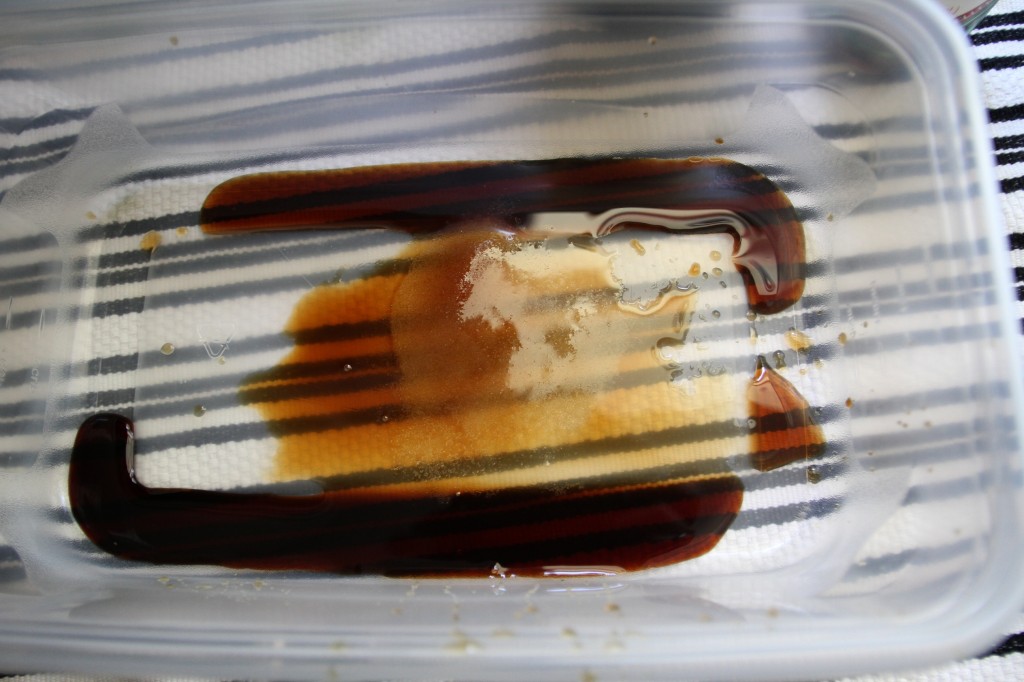 A clove of garlic gets minced and salt & pepper go on the flank steak in that marinade.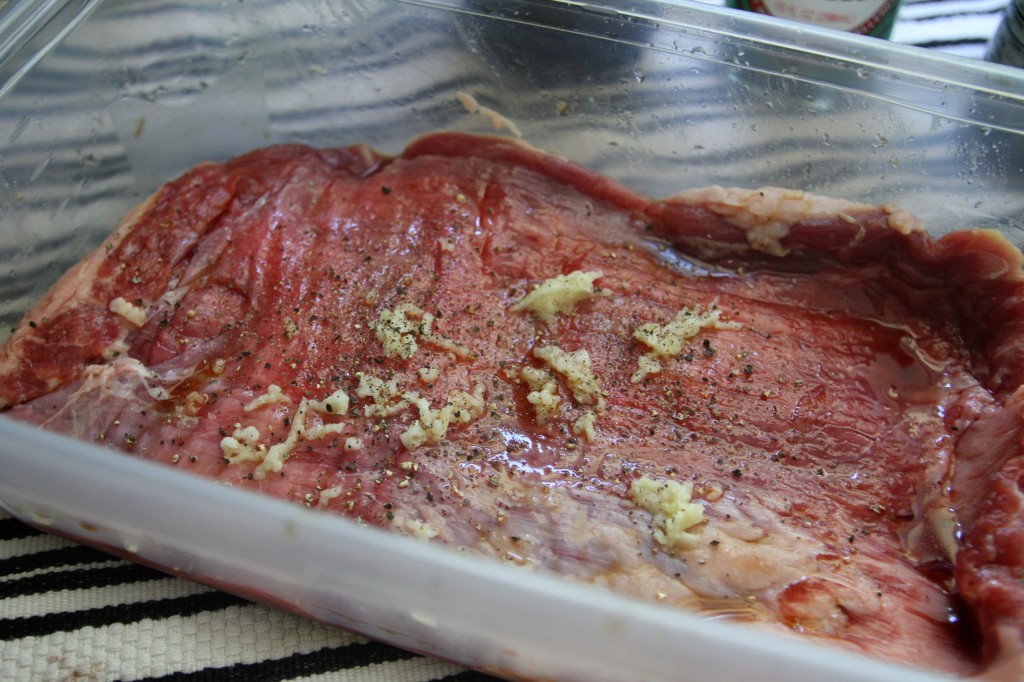 Vegetable & herb party!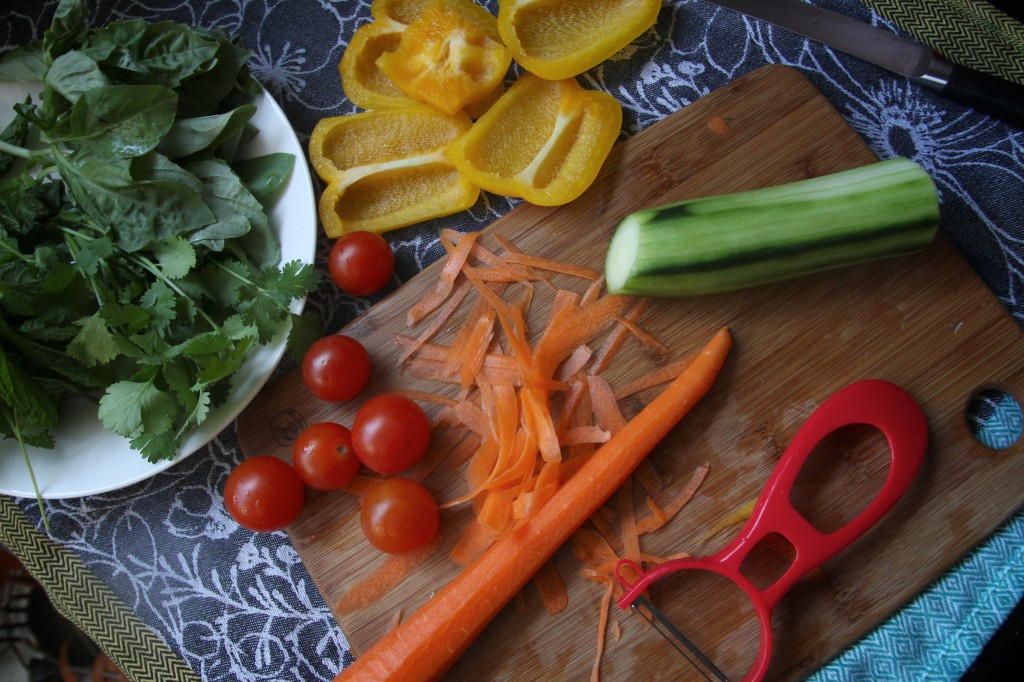 Butter lettuce in a bowl.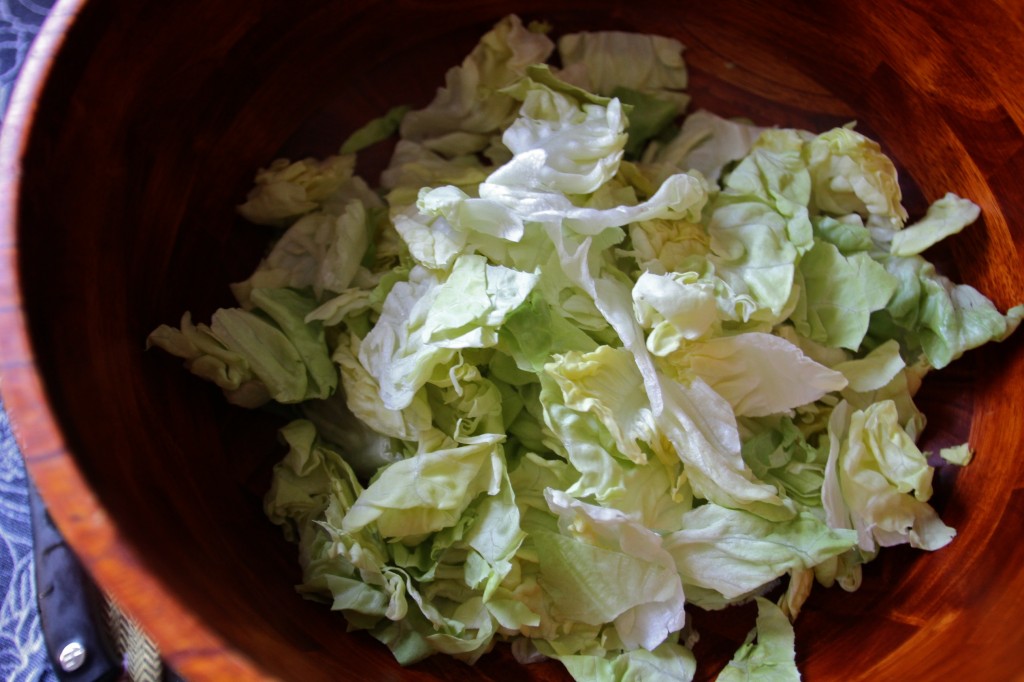 Dressing being made.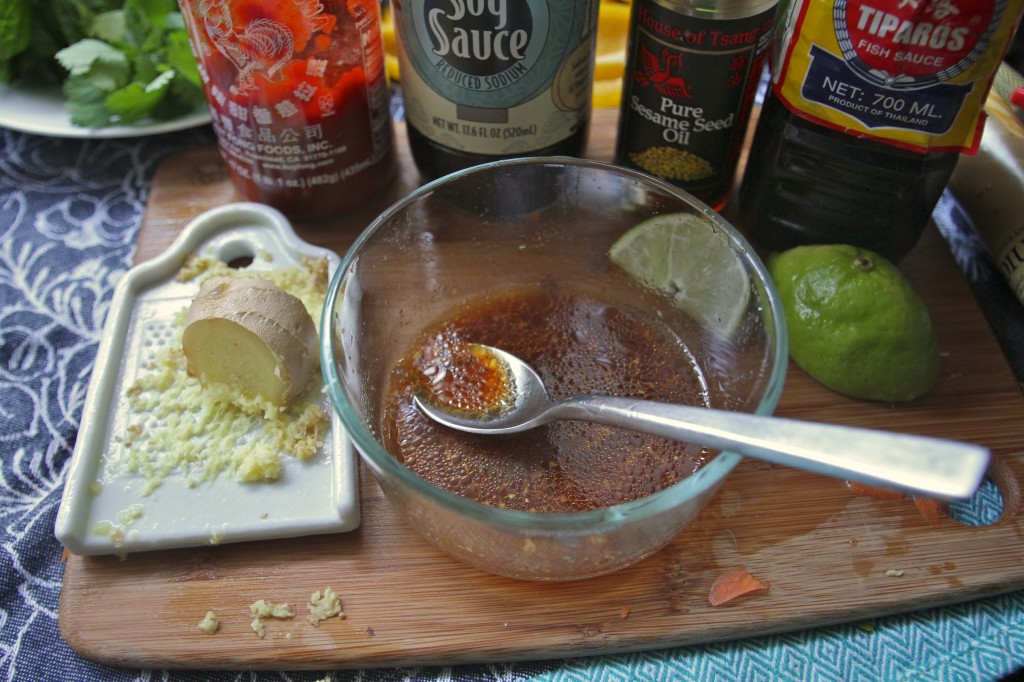 Salad chop! It helps to drink a mojito during this process 😉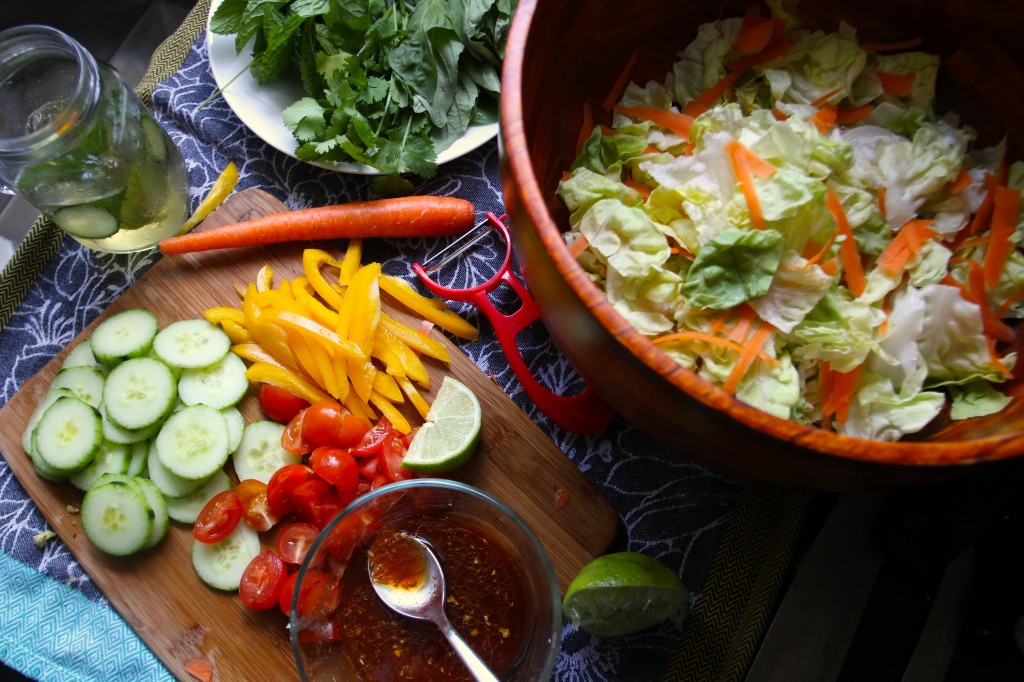 Steak gets grilled. Let it rest. Cut it up against the grain in thin small slices.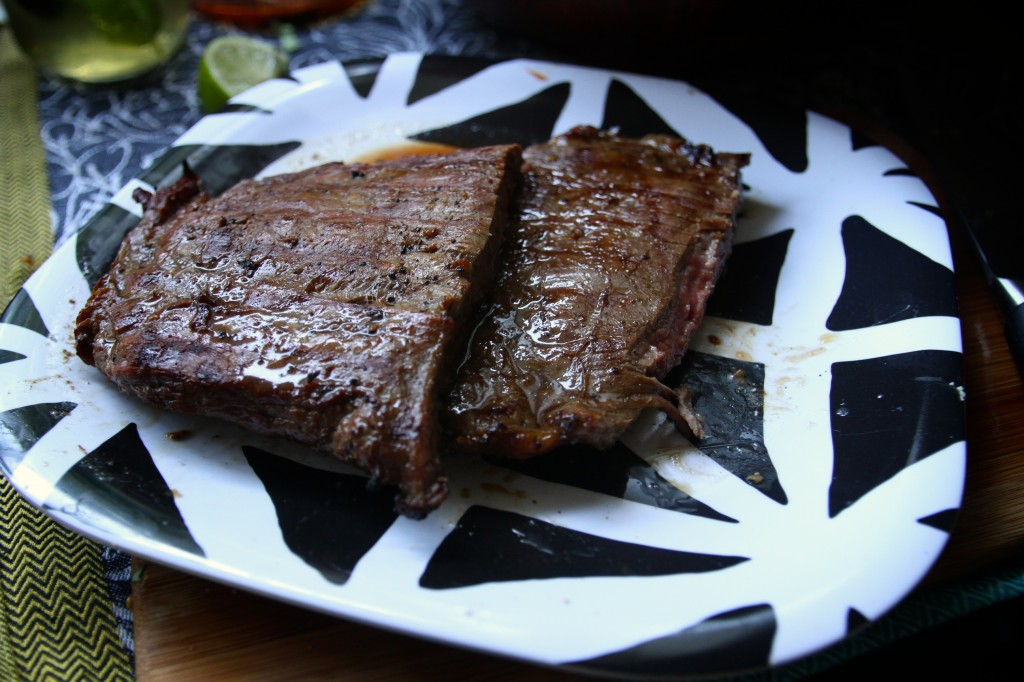 Toss your herbs in the salad bowl.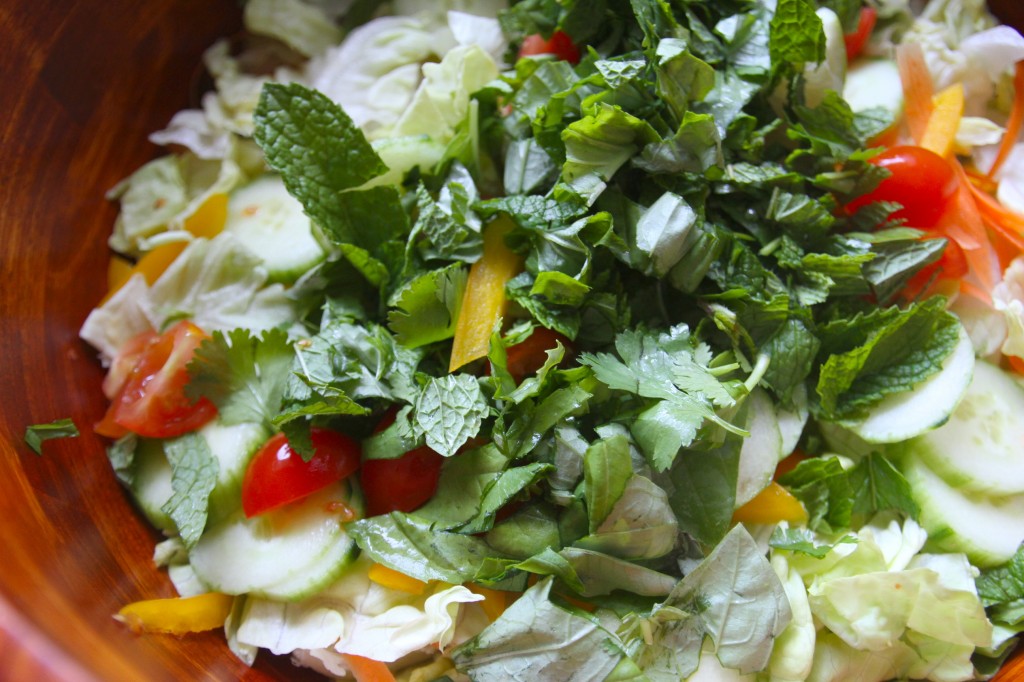 Add some peanuts in there too.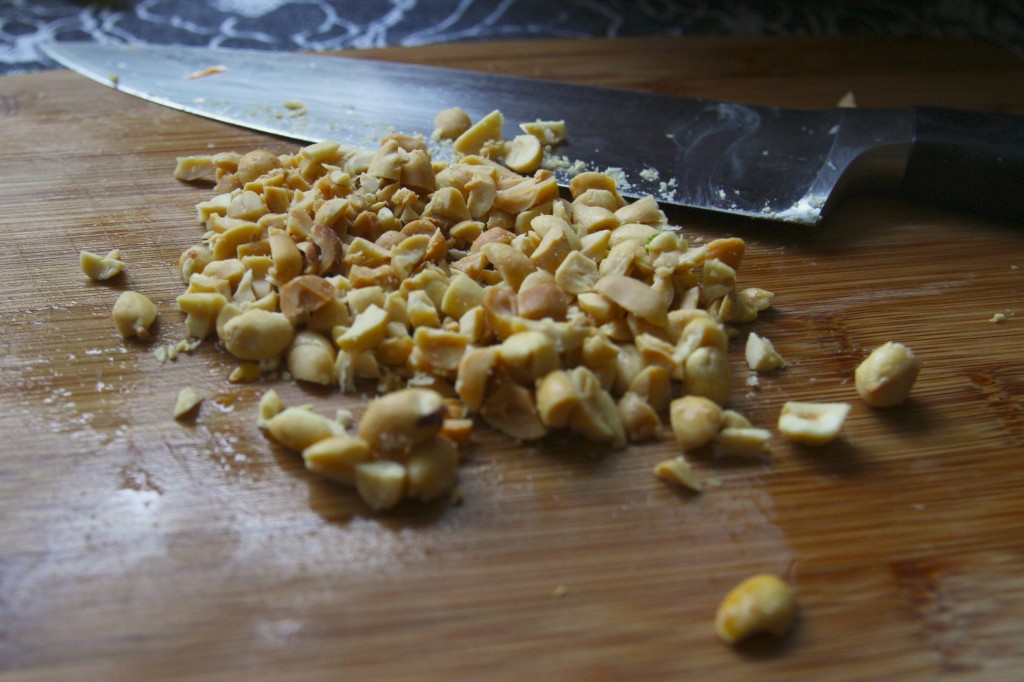 Dress the salad. Add in your meat.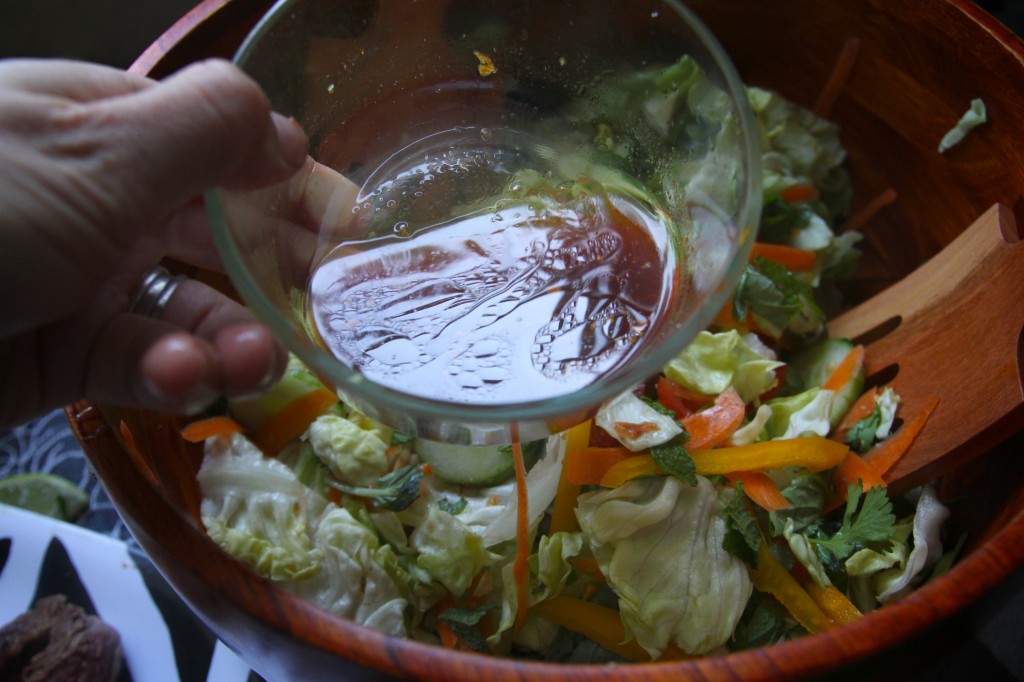 Toss it all up.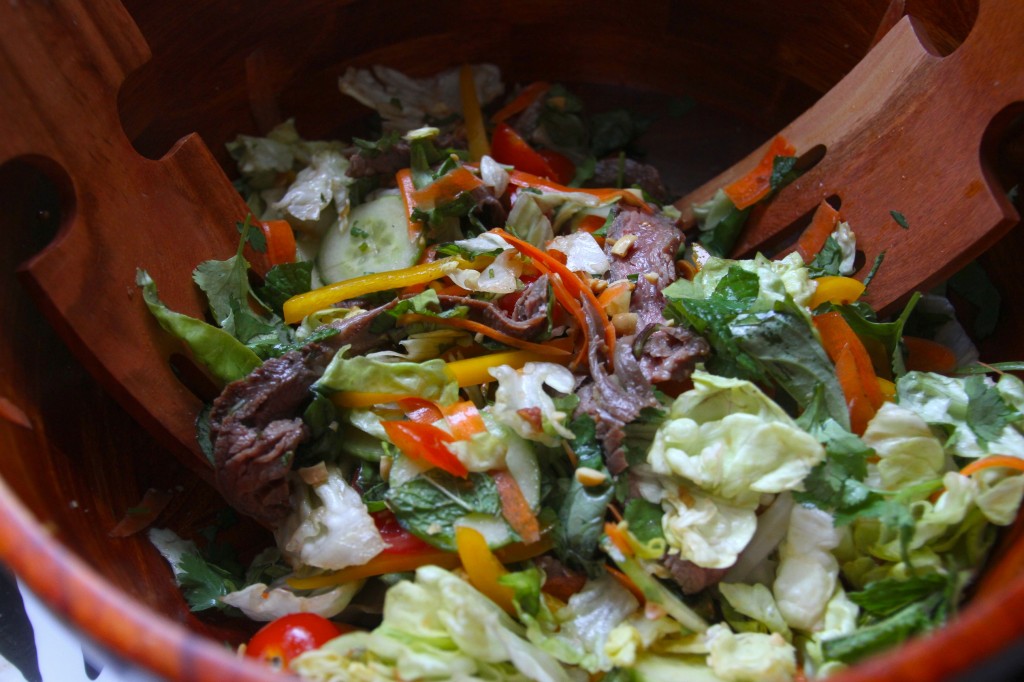 And you have a Thai Beef Salad with Herbs.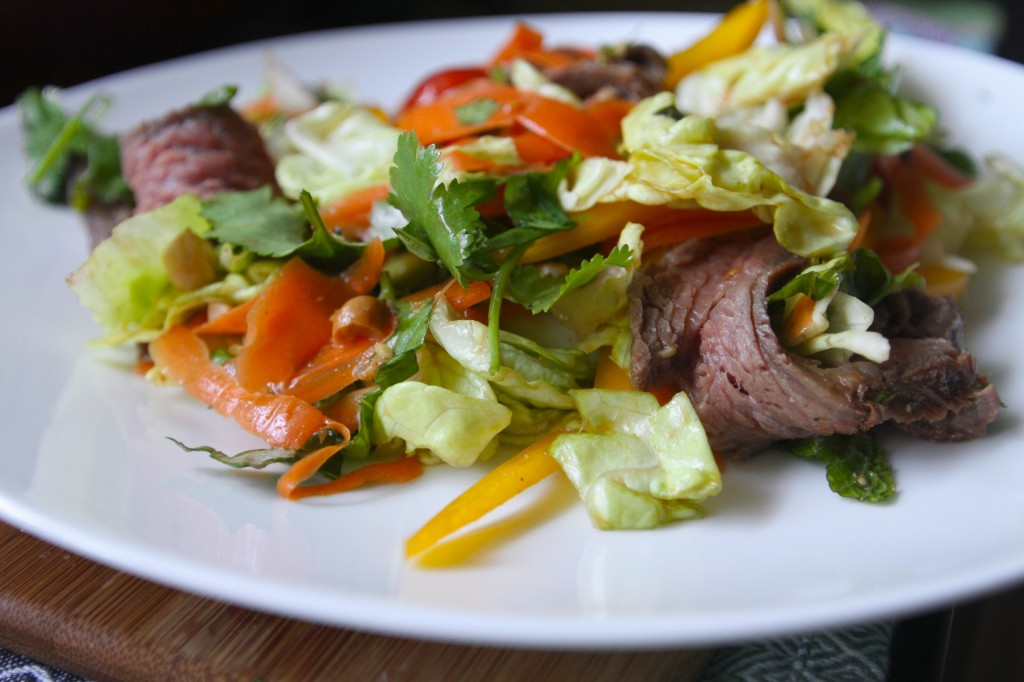 Casey told me that this was one of the best things I've made. True story.
Thai Beef Salad with Herbs

serves 4

(recipe adapted from Everyday Food Magazine)

2 tablespoons soy sauce
2 teaspoons fish sauce
2 teaspoon sugar
1 clove garlic, minced
12 oz flank steak
1 head butter lettuce, washed and torn into pieces
1 cucumber, seeded, peeled and deiced
1 cup cherry tomatoes, halved
1/2 yellow pepper, thinly sliced
2 carrots, peeled and shaved with a vegetable peeler
1/4 cup cilantro, chopped
1/2 cup mint, chopped
1/4 cup basil, chopped
1/3 cup roasted peanuts, chopped

Ginger-Lime Dressing:

2 teaspoons fish sauce
2 teaspoons sesame oil
1 teaspoon sriracha
1 tablespoon brown sugar
1 tablespoon peeled, minced fresh ginger
2 tablespoons fresh lime juice

Combine soy sauce, fish sauce, and sugar in a glass 9×13 baking dish. Add steak, turning to coat. Marinate at room temperature for 15 minutes or refrigerate several hours.
While the steak is marinating I prepare the salad and dressing.

Heat oil in a large cast iron skillet, over medium high heat. Add steak, reserving marinade, and cook until dark brown on both sides, about 3-5 minutes per side for medium-rare. (Alternately, you can grill 3-4 minutes per side on a hot grill).

Add reserved marinade to skillet and turn steak once to coat. The marinade will get very thick and much of it will evaporate. (I just poured the marinade over the steak while it was cooking).

Transfer steak to a cutting board and let rest 5 minutes before slicing against the grain.

In a large salad bowl, toss together the lettuce, cucumber, tomatoes, pepper, carrots, mint, cilantro, basil & peanuts.

Add steak and dressing to prepared salad and serve immediately.