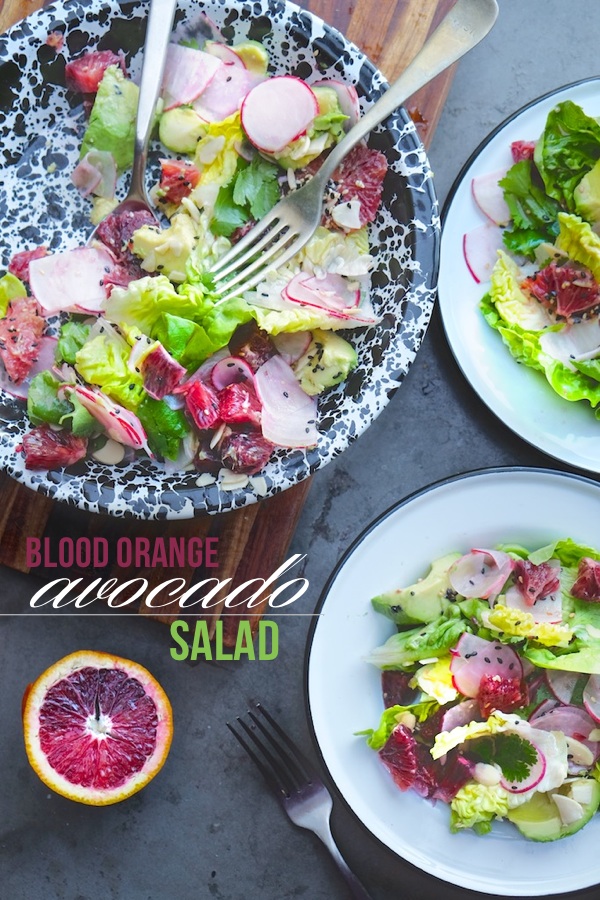 It's Monday. I'm back from weekend getaway with my husband where we ate truffle fries twice.  We also had doughnuts…monkey bread…and tacos. I wore elastic waist pants because I am good at thinking ahead.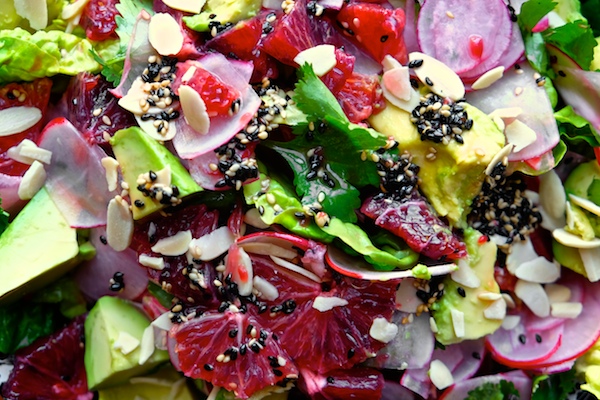 Needless to say… I need a RESET BUTTON SALAD  like WHOA.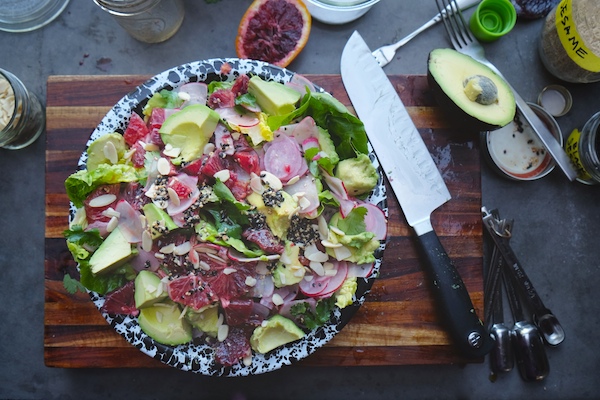 This one was based on what we had in our fridge. Butter lettuce, spicy radishes, ripe/tender avocados, juicy blood oranges, and cilantro. Sesame seeds and slivered almonds are in there for crunch. The dressing is a rice wine vinegar, toasted sesame oil, blood orange number that's sweet and tangy. It's a satisfying salad with a lot of flavor. My favorite part? The blood orange. The tang of the dressing brings out their sweetness. I might add a few little slivers of red onion next time for an extra kick.  This is the kind of salad that makes you remember how good it feels to eat healthy….so you can have doughnuts and fries…soon.
And we're off!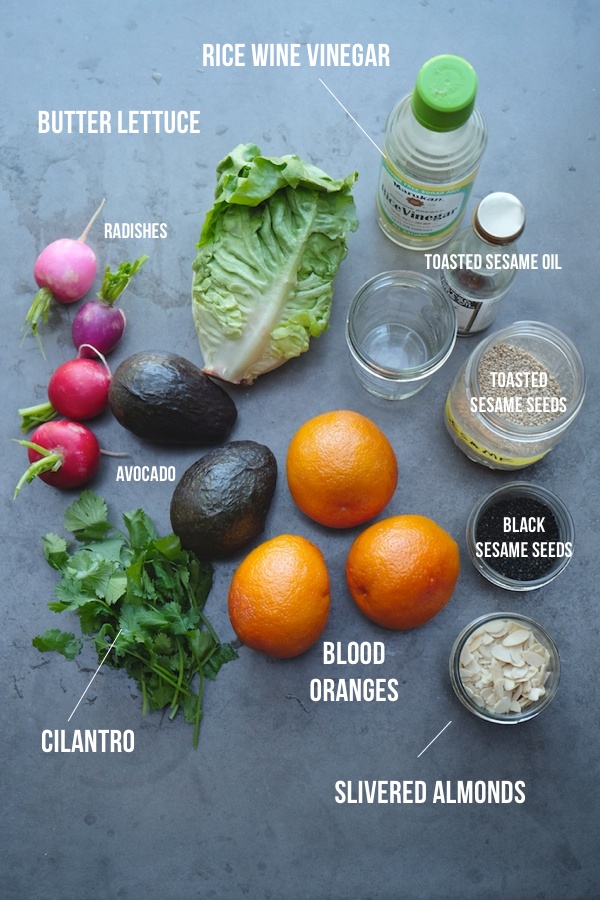 Let's take a small head of butter lettuce and roughly tear small pieces.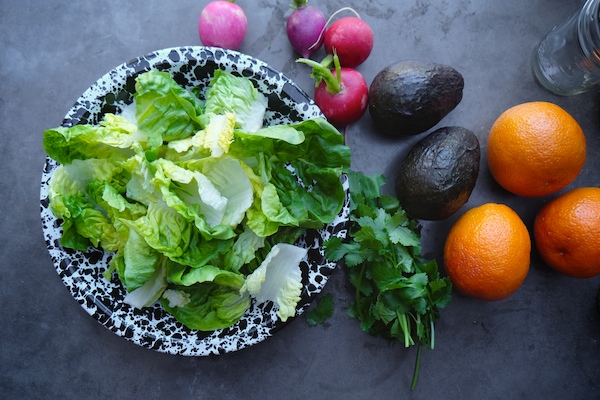 Radishes are thinly sliced.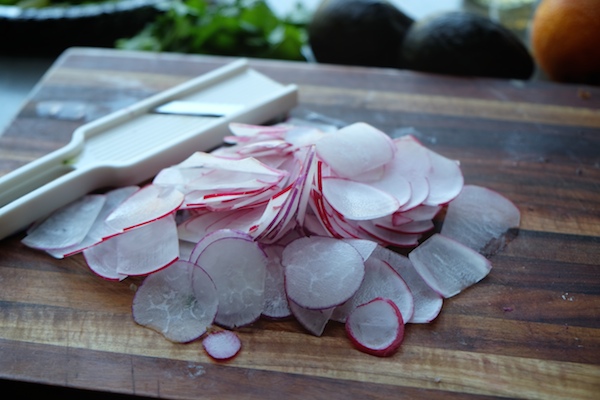 Blood oranges are segmented.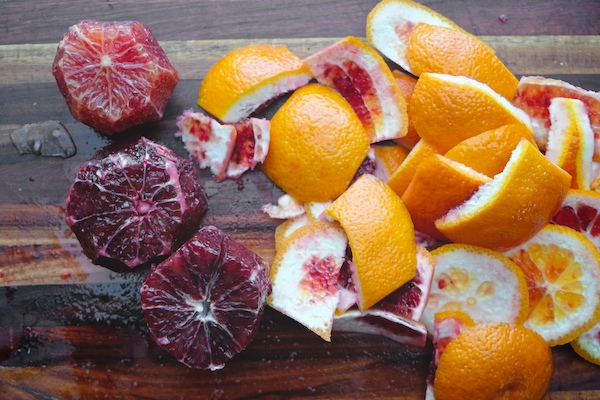 Well..I started to segment and then I thought about rounds and then they turned into little triangles…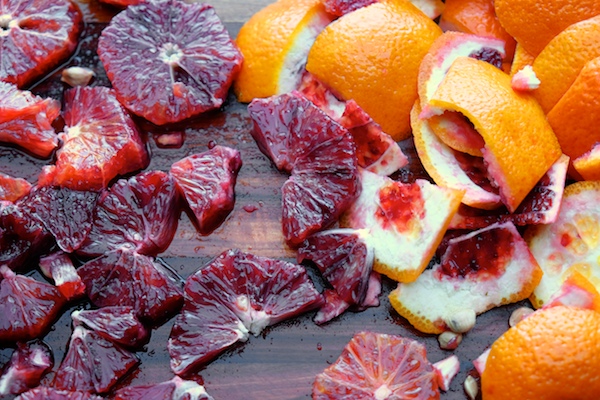 In a large bowl place the oranges and radishes together.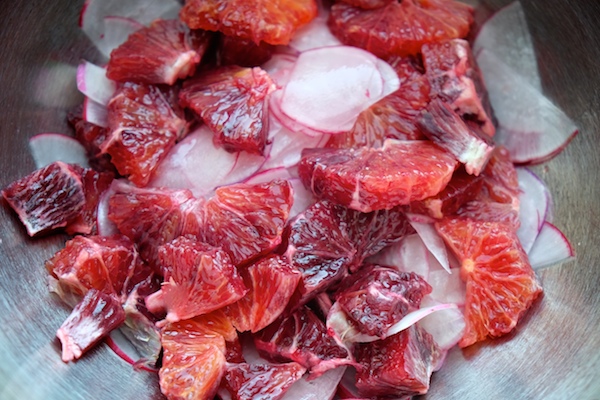 Let's make the dressing.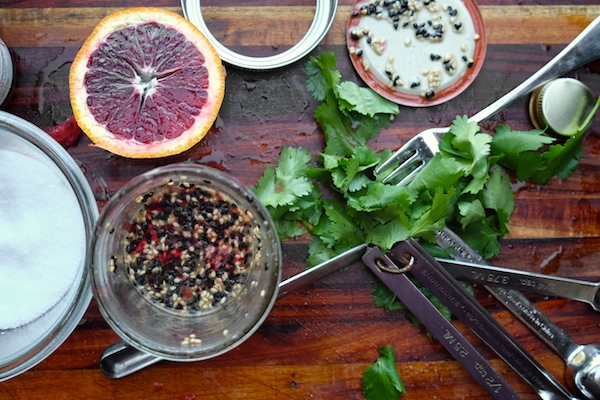 Most of the dressing goes on the radish/orange combo.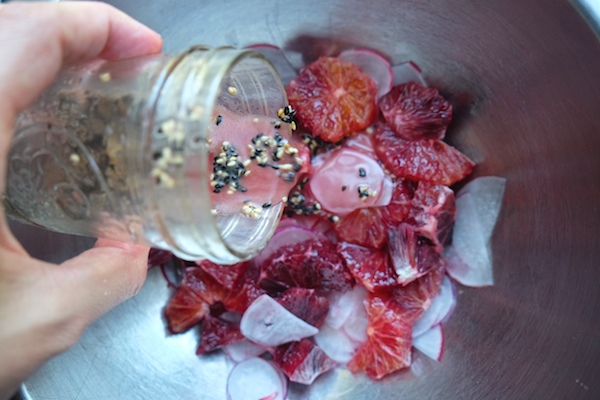 Stir in the cilantro… followed by the lettuce.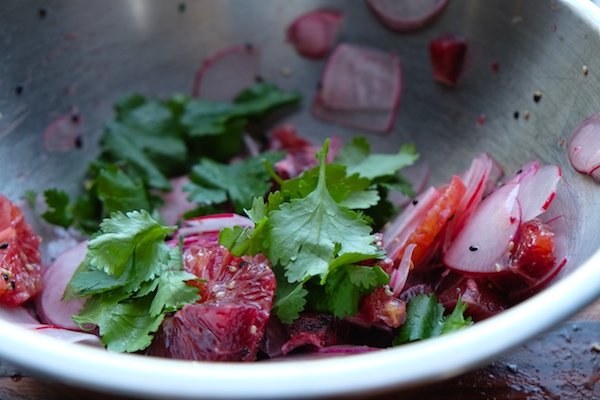 Let's put the avocados in.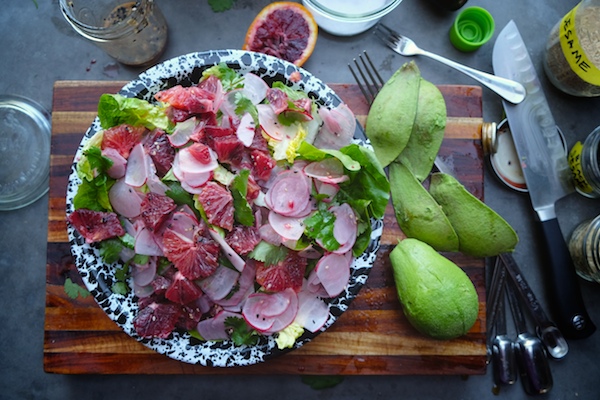 Drizzle the last bit of dressing on top of the avocados. Sprinkle the top with the slivered almonds.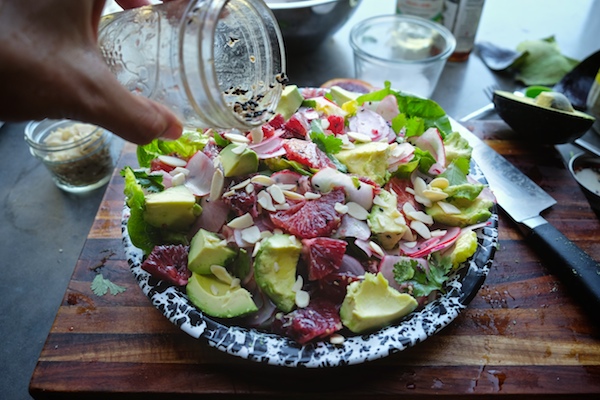 Get in there.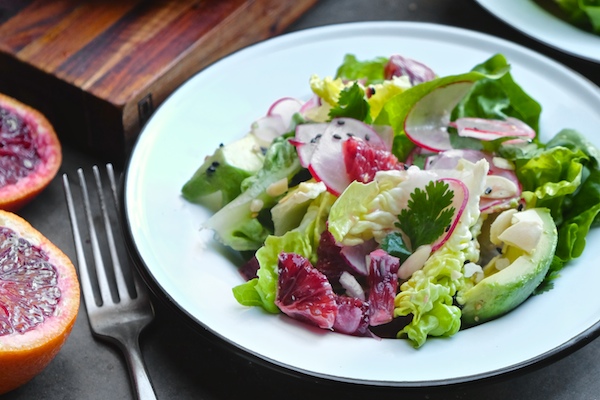 I ate it all myself….I'm not the least bit sorry.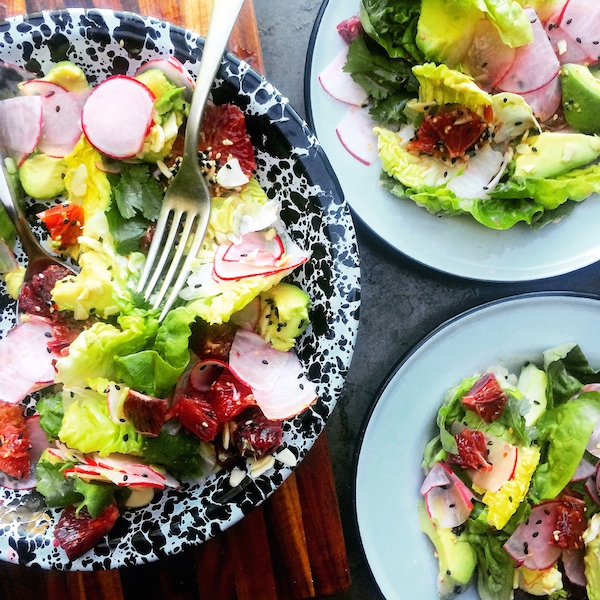 Color me satisfied.
Blood Orange & Avocado Salad

serves 3-4

for the dressing

2 tablespoons toasted sesame oil
4 tablespoons rice wine vinegar
2 tablespoons blood orange juice
1 teaspoon black sesame seeds
1 teaspoon toasted sesame seeds
heavy pinch sea salt

Combine dressing ingredients in a jar. Cover jar with lid and give dressing a good shake. Adjust salt according to taste. Set aside.

for the salad

3 blood oranges, peeled & cut into small pieces (reserve 2 tablespoons juice)
4 radishes, thinly sliced
1/4 cup cilantro leaves
1 head butter lettuce, roughly torn
2 avocados, chopped
1/4 cup slivered almonds

Place cut oranges and radishes in a large bowl. Add cilantro leaves and pour dressing on top, making sure to reserve a little for later. Give the mixture a good stir and add in the lettuce to coat. Transfer to serving platter and top salad with chopped avocados. Sprinkle the slivered almonds on top and drizzle the reserved dressing over the avocado. Season salt with additional salt to taste and serve immediately.