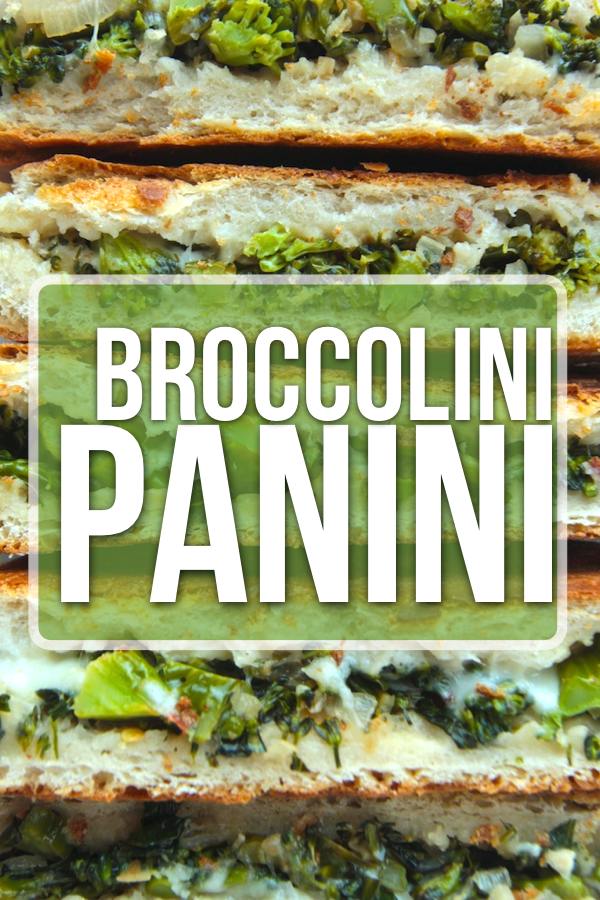 One part bread. One part vegetable. One part cheese. One awesome panini that rhymes.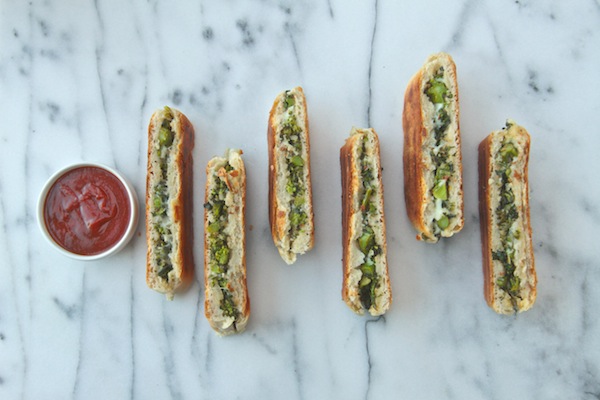 One sandwich that tastes like a vegetable laden/crispy pizza when dipped into marinara sauce.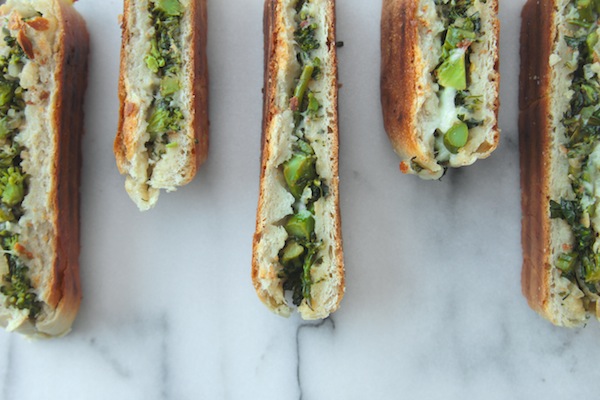 One more reason I'm obsessed with my panini press. Seriously. Is there anything it can't do?!!
Oh. It doesn't make popcorn. Dang.
And we're off! Super simple ingredients. Super big reward. That should be my motto. Super into it.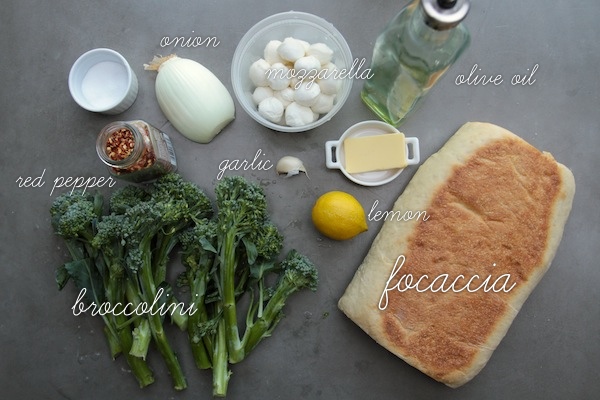 Onion chopped. Garlic chopped. Broccolini (which means baby broccoli in Italian) CHOPPED.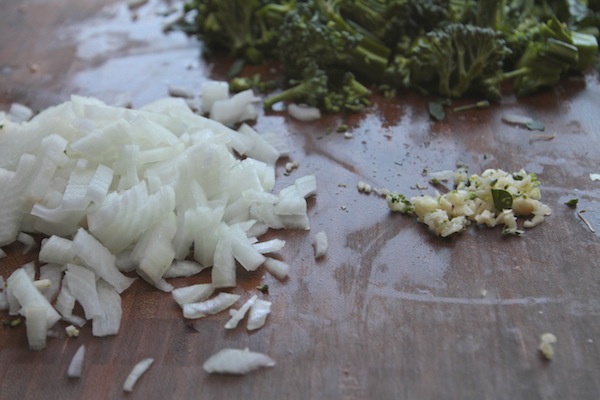 Fats in the pan.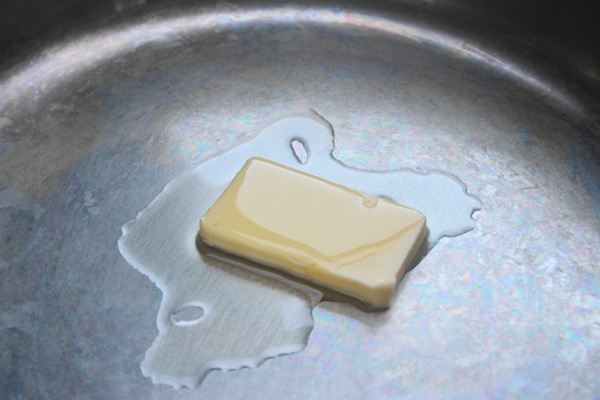 Onions go in first. Cook til translucent. Add in the rest…and then garlic last. Garlic can burn if you're not careful.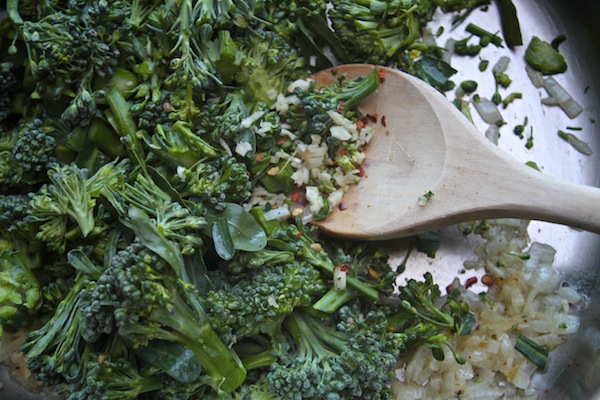 A squeeze of lemon to brighten up the flavor.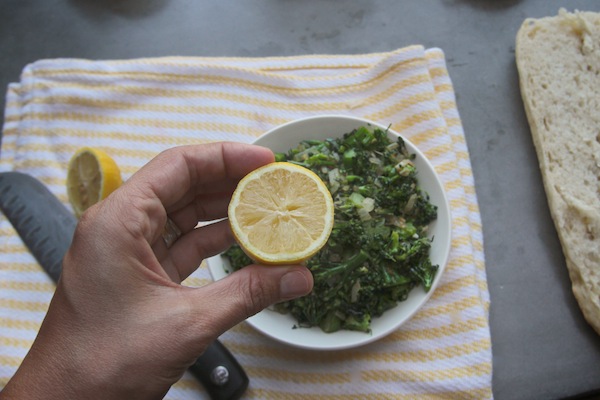 Focaccia opened up! Cooper told me it looked like a book. He's not wrong. I'm thankful he didn't say it looked like an iPad.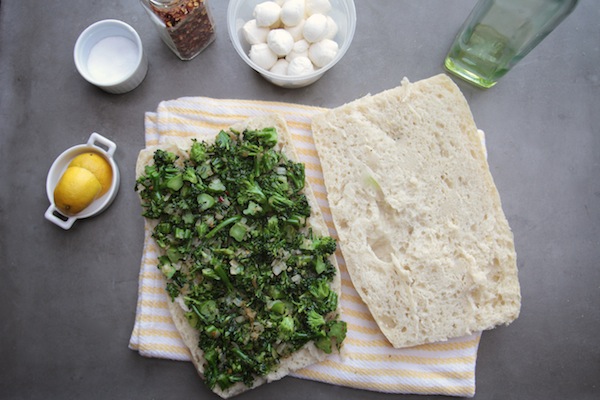 Cheese on top. I used Bocconcini (which rhymes with Broccolini and Panini!) and tore them up into shreds.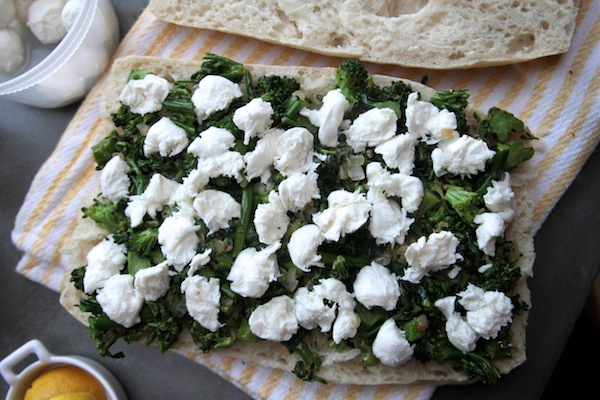 Drizzle oil on both sides of your focaccia.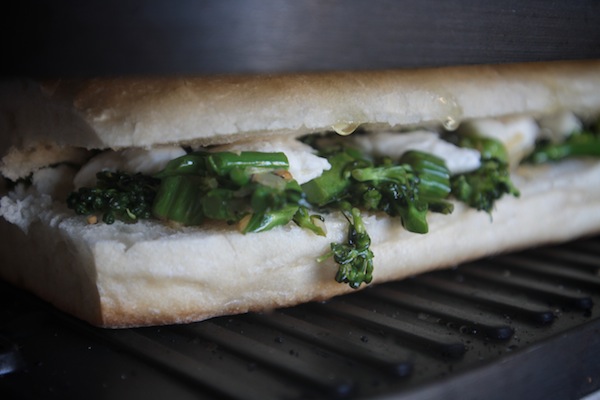 10-15 mins later. THIS BEAUTY.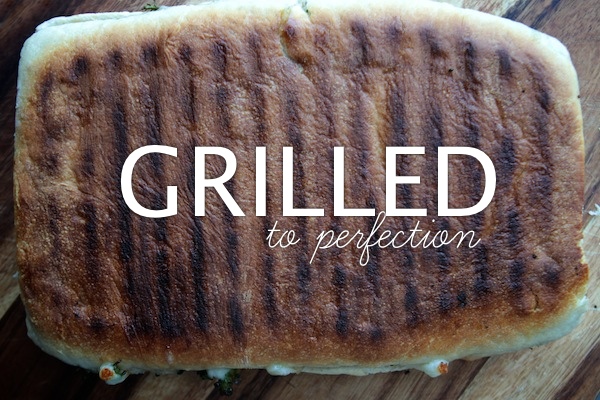 Cut it up!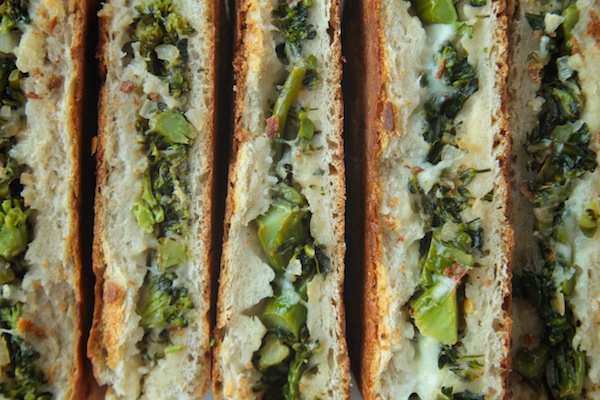 Get yourself something to dip it in.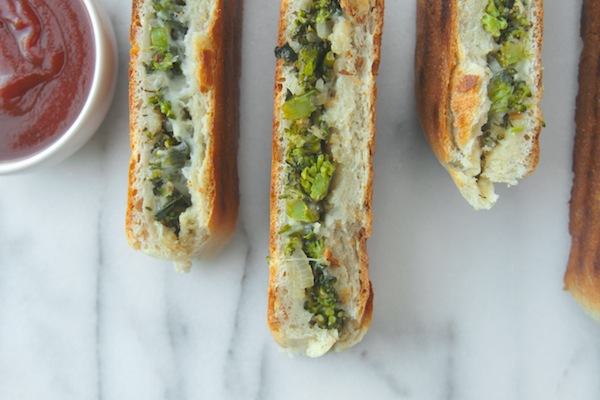 Can you see that cute little string of melted cheese in there? YES.
Broccolini Panini with Bocconcini. Pure/delicious poetry.

Broccolini Panini

serves 3-4
recipe adapted from The Smitten Kitchen Cookbook

1 lb. broccolini
1 tablespoon butter
1 tablespoon olive oil, plus more for brushing bread
1/2 medium yellow onion, diced small
salt & freshly cracked black pepper
1 clove garlic, roughly chopped
pinch red pepper flakes
1 tablespoon fresh lemon juice
1 8x 12 inch slab focaccia, with edges trimmed
1/4 lb. fresh Bocconcini mozzarella, torn into small pieces
1/2 cup favorite marinara sauce

Remove broccolini's heavy stems, and chop into 1/2 inch pieces. Heat the butter and 1 tablespoon olive oil in a large sauté pan over medium heat. Add the onion and pinch of salt & pepper, and cook until onion is translucent, about 4-5 minutes. Increase the heat to medium-high and add the chopped broccolini and cook until leaves become tender, about 4 minutes. Add the garlic and red pepper and continue to cook for another 2-3 minutes. Take broccolini off the heat and squeeze fresh lemon juice on top and stir to combine.

Heat a well seasoned grill pan or panini press over medium high heat. Cut focaccia in half and evenly spread broccolini on one side. Top with torn bocconcini and finish with salt & pepper. Sandwich the other piece of focaccia on top and brush each side of focaccia with olive oil. Place sandwich on the panini press and cook for 10-15 minutes or until cheese is throughly melted. Cut into small rectangular sandwiches and serve with a side of marinara for dipping while sandwiches are still hot.