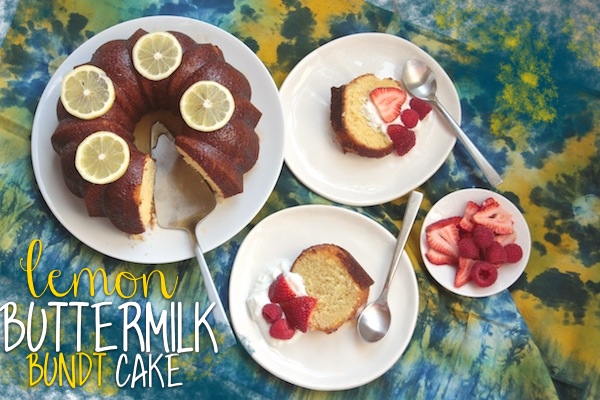 I love lemons. It's no joke.If you ever asked me to make a list of my kitchen staples, lemons would be high on that list. You can almost always find a bag of them in my kitchen because they're the ultimate flavor enhancer. Need to perk up some leftovers? Lemon is almost always my answer.  It's also one of my most favorite smells of all time. If only you could take a whiff of this cake…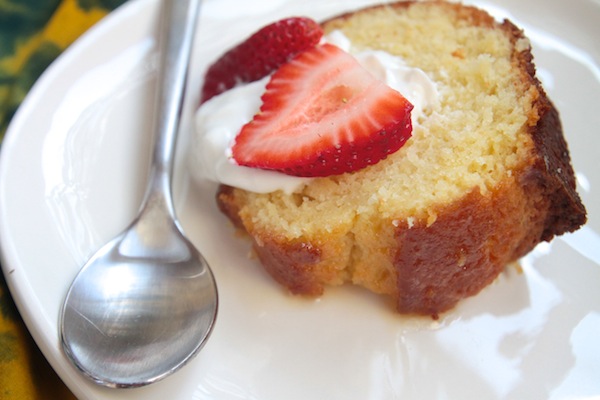 This Memorial Day weekend I was waffling back and forth about what to make in the kitchen. I wanted to make a bunch of things to get ahead of schedule but then I felt extremely lazy and decided that I'd just throw in the towel and call it a holiday. So, I sat outside with a coffee and an older issue of Bon Appetit and I realized I had all of the ingredients to make this Lemon Buttermilk Bundt Cake. I find in these moments to just go forth and create. I have no will power when I see that I have all the ingredients in a recipe. MUST MAKE. NOW.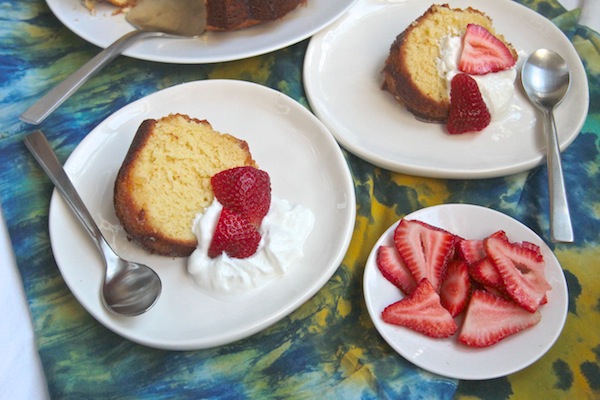 I made this cake for my in-laws. We planned to eat it for dessert but s'mores got in the way (who can resist?!).  Instead it turned into a booze-fueled-late night-snacking cake and a morning picking-on-this-because-we're-not-ready-to-eat-breakfast-but-we-still-want-something cake. It sat on the edge of the counter in my sister-in-law's kitchen and slowly throughout the day it withered away, half piece by half piece. A slice is perfect with a scoop of ice cream or whipped cream & berries but it's also good on its own…eaten without a plate en route to watching BBQ Pitmasters ALL DAY long (ahem, Casey).  If you love lemon, then you'll most certainly love this bundt. The glaze is simply the best.
And we're off!
Ingredient gathering time!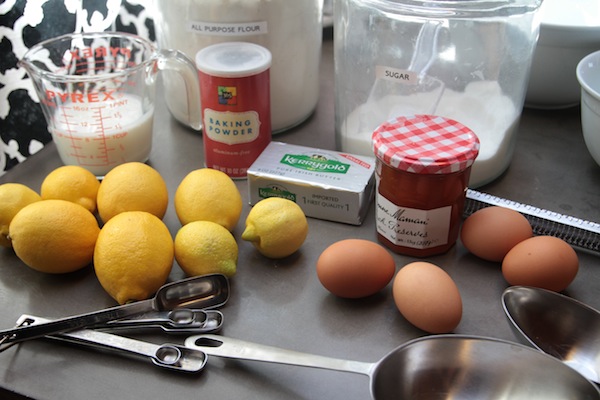 First we zest. Think of it as calorie burning! Also, gather all the dry ingredients into a bowl.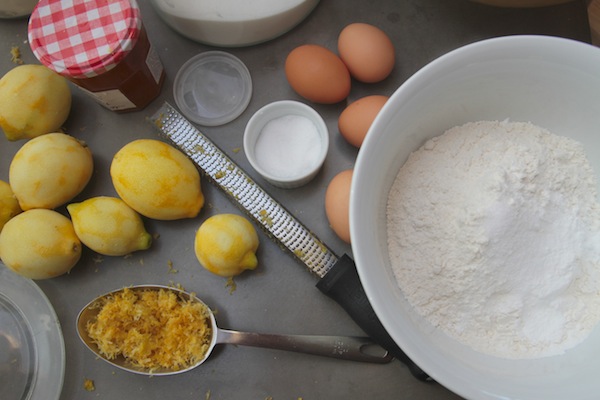 Zest goes into sugar. Mix it up!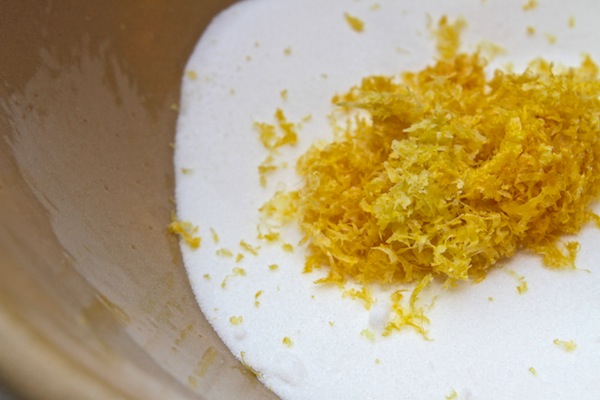 But gets introduced to the lemon sugar.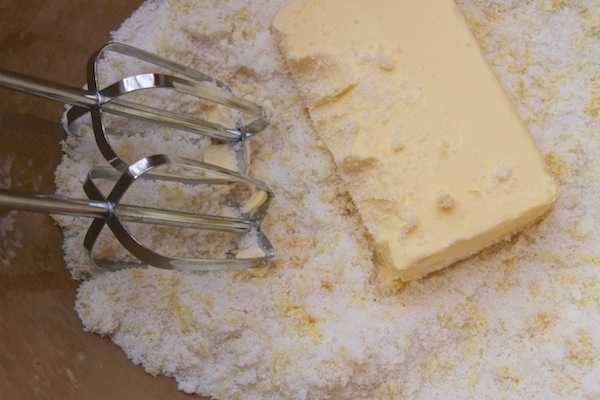 Make it fluffy. Add one egg at a time. MIX.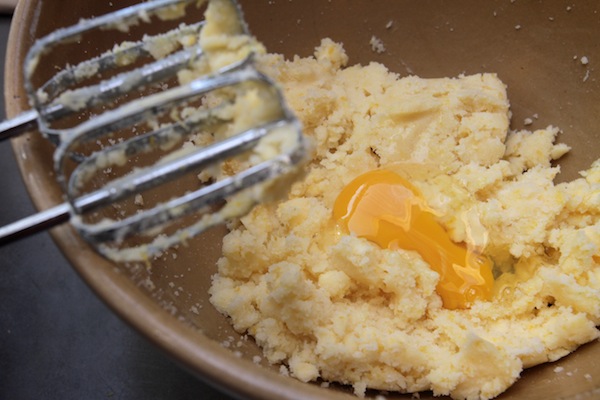 Incorporate the dry ingredients with the buttermilk. Alternate. Done.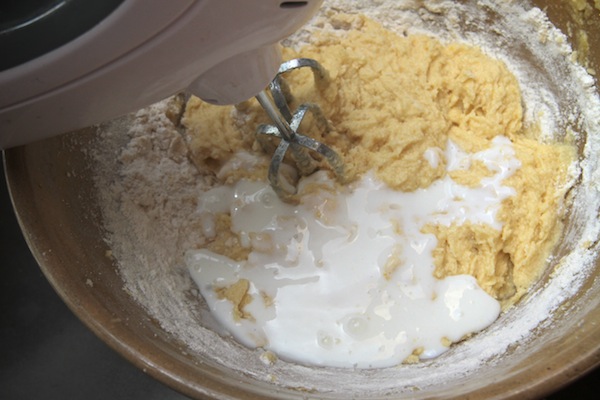 Prepare a bundt cake pan. I used cooking spray. Now we put the batter in!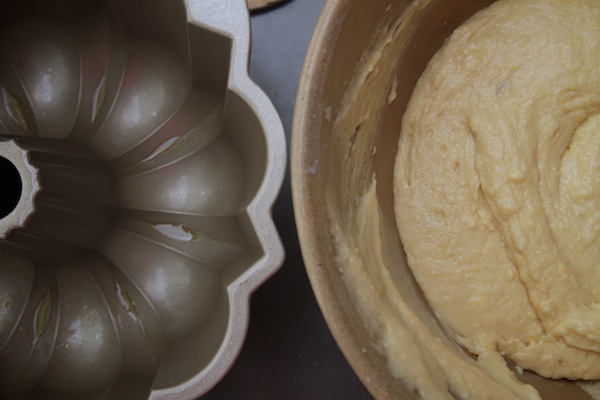 Ready for the oven!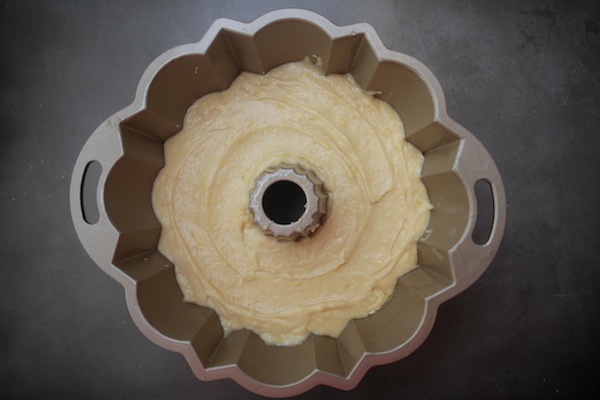 And DONE.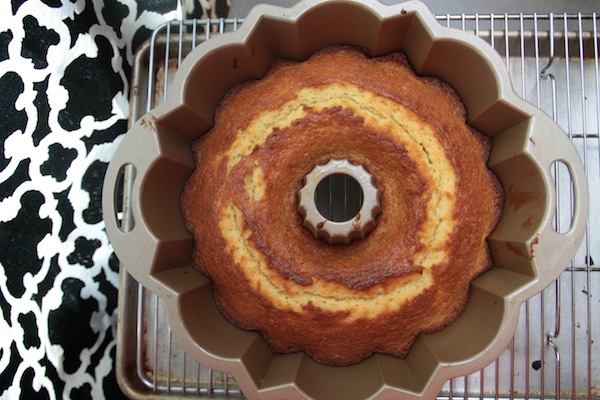 Let it cool. Flip it out.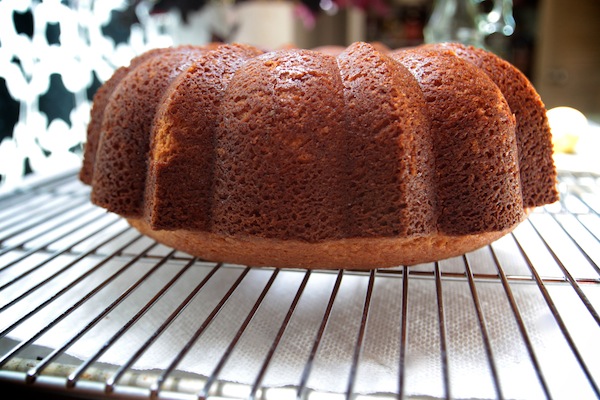 Time to make the glaze! Heat up peach jam with lemon juice. Reduce. You could also use apricot jam.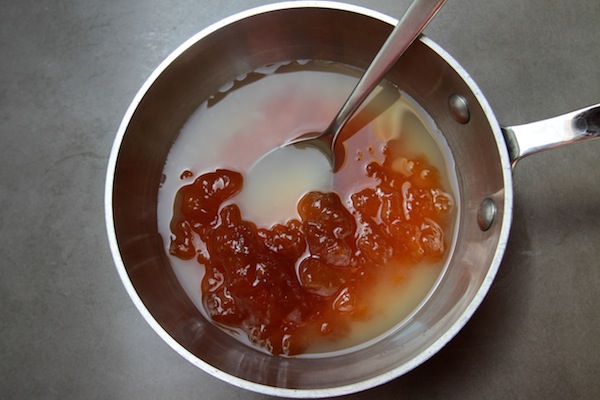 Strain the glaze.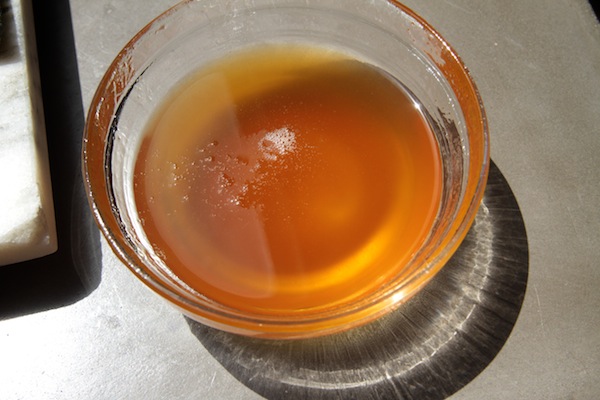 Drizzle it on the cake.
A THING OF BEAUTY.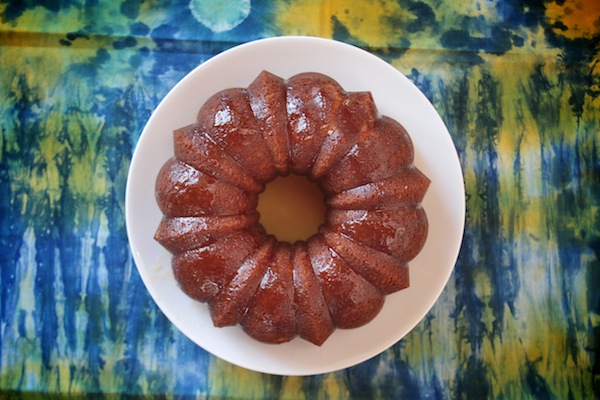 I added a few slices of lemon on top to make it extra pretty.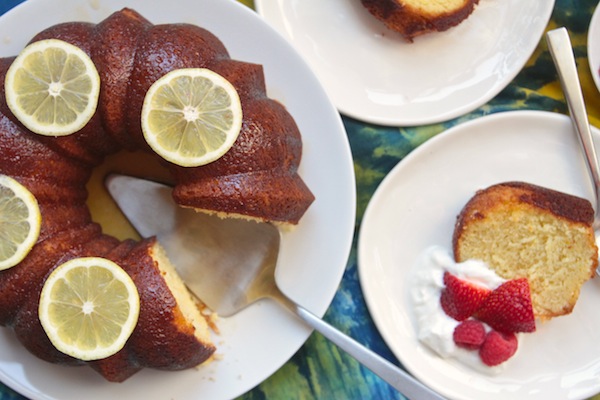 Served with a dollop of Greek yogurt & berries…it's totally breakfast.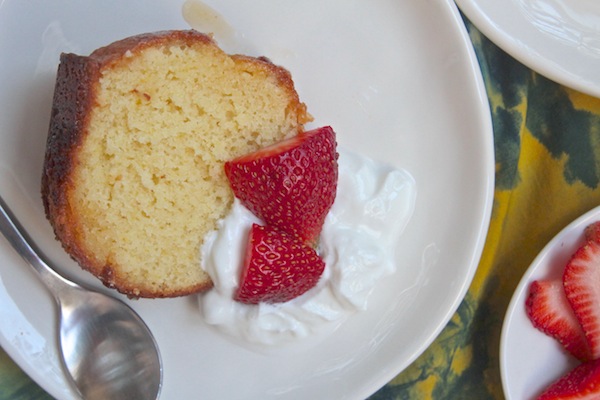 It's totally LEMONY/DREAMY.

Lemon Buttermilk Bundt Cake

serves 8-10
recipe from Bon Appetit Magazine

1 cup (2 sticks) unsalted butter, room  temperature, plus more for pan
3 cups all-purpose flour, plus more for  pan
1 tablespoon baking  powder
2 teaspoons kosher salt
2 1/2 cups sugar
Finely grated zest of 8 lemons  (about 1/2 cup)
4 large eggs
1 cup buttermilk
3/4 cup peach or apricot preserves
1/4 cup fresh lemon juice

Preheat oven to 350°. Butter and flour Bundt pan; set aside.  Whisk baking powder, salt, and 3 cups flour in a medium bowl. Combine sugar and  lemon zest in a large bowl; using your fingertips, rub together until lemon  sugar is well blended.

Add 1 cup butter to lemon sugar. Using an electric mixer on  high speed, beat until mixture is light and fluffy, about 4 minutes. Add eggs  one at a time, beating to blend between additions and occasionally scraping down  sides and bottom of bowl with a rubber spatula, until mixture is light and very  fluffy, about 4 minutes longer.

Reduce speed to low. Add dry ingredients in 3 additions,  alternating with buttermilk in 2 additions, beginning and ending with dry  ingredients. Scrape batter into prepared pan; smooth top.

Bake cake until golden brown and beginning to pull away from  sides of pan, 60-70 minutes. Transfer to a wire rack and let cake cool in pan  for 10 minutes. Invert cake onto rack; remove pan and let cool completely.

Combine preserves and lemon juice in a small saucepan. Bring  to a boil, reduce heat, and simmer, stirring occasionally, until glaze is  reduced to 1/2 cup, 6-8 minutes. Strain glaze into a small pitcher or bowl;  discard solids in strainer. Pour glaze over cooled cake and let sit for at least  10 minutes.