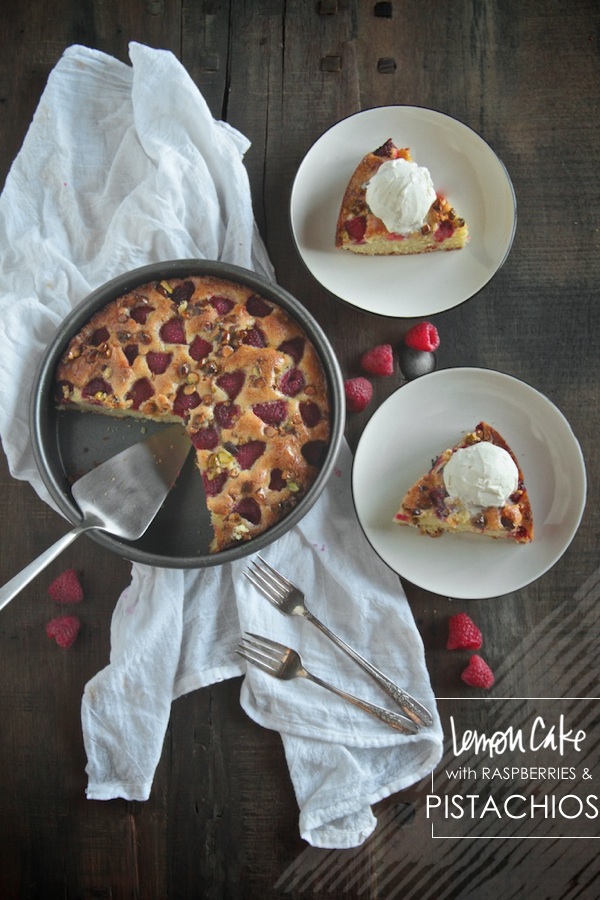 My default dessert for the Summer is some kind of cake studded with berries that can be served warm with vanilla ice cream. If I'm gonna turn my oven on during the summer, the cake also should be something I can easily eat for breakfast. I mean…cake can always be eaten for breakfast, but sometimes you want a little fruit mixed in. You know what I mean?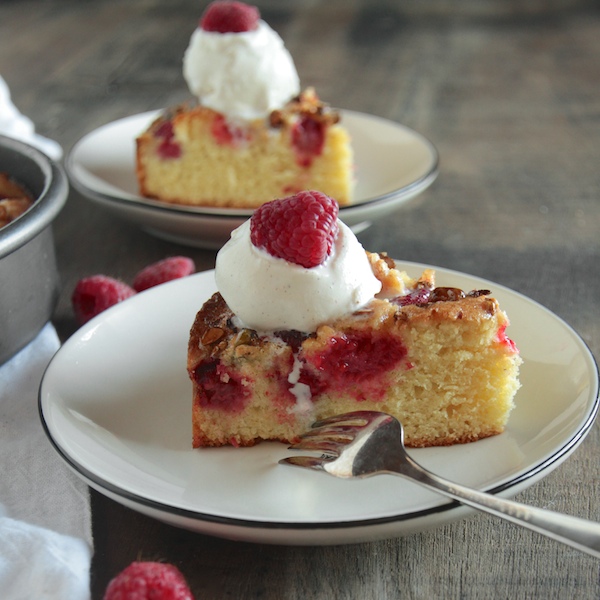 This is the second time I'm going to tell you that it's impossible for me to have raspberries in the house for a recipe because I end up eating them before I get a chance to make a recipe. Then I'm like grreeeeeeeeeat let's do this whole thing over again. With that said, it took me awhile to get around to making this cake. I swear the recipe I ripped out from Bon Appetit has lived in EVERY single room of my house for the past month or so…hounding me…telling me to PUT BERRIES IN A CAKE not just into your face.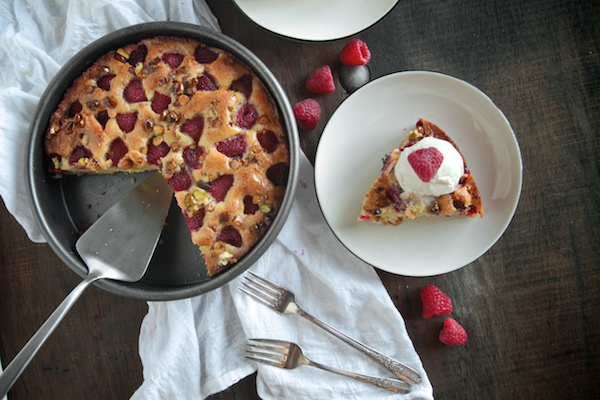 And it happened. And it was good. A lemon cake flavored with olive oil with juicy berries nestled in on top. The cake part isn't too sweet and then the topping is, so it's got that save-the-muffin-top- for- last quality to it. Does that make sense? Are you also a person who saves the best part for last? Did we just get a visual of a muffin top jean situation? Sorry.
And we're off. Let's get messy.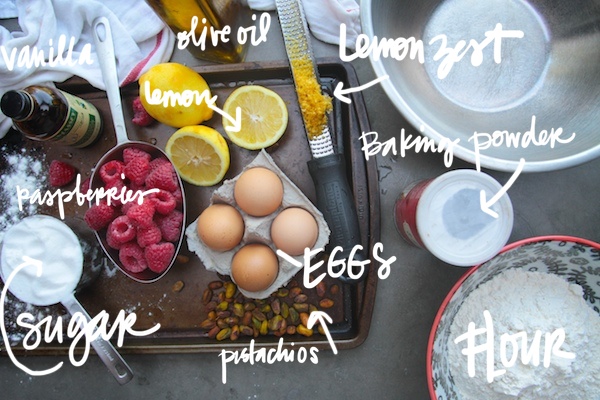 Sift the flour, baking powder & salt. I just mix it with a whisk.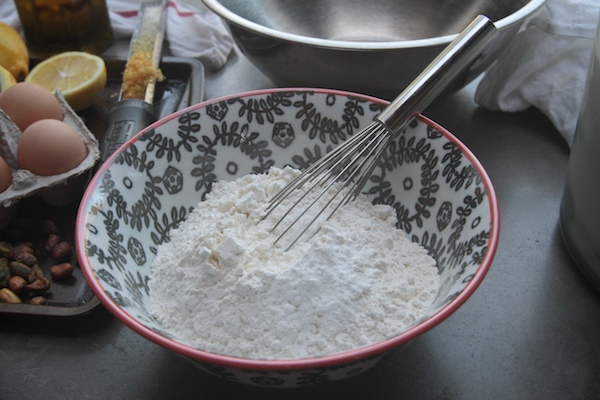 With a hand blender, mix the eggs and the sugar until it's FLUFFY!!!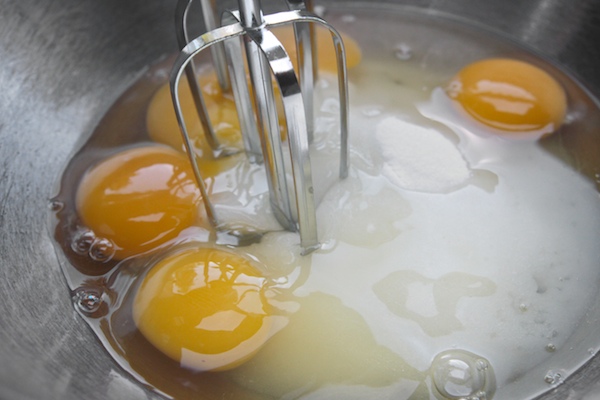 Add in the vanilla.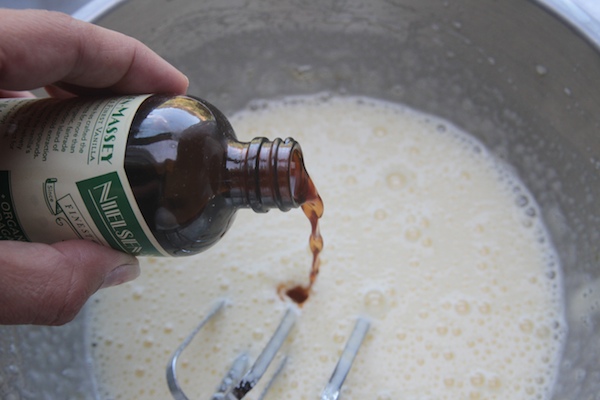 And the olive oil! I just realized this cake is dairy free. COOOOOL.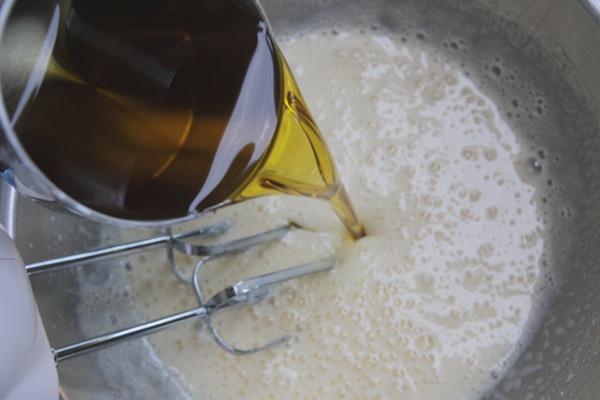 Fold in the lemon zest and the dry ingredients. Drink iced tea while you're doing so. It helps.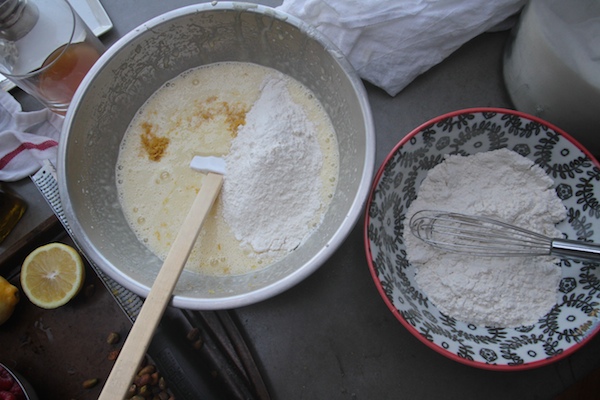 Batter goes into a prepared pan.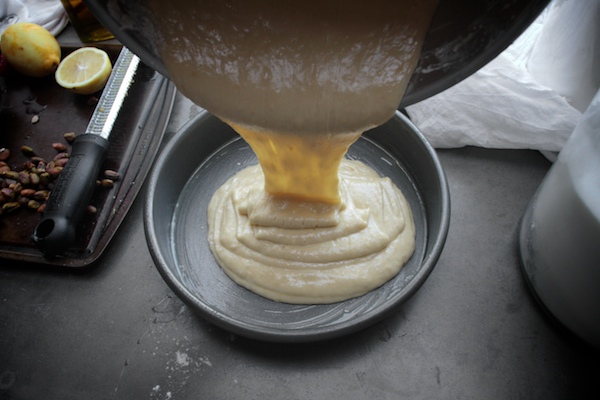 Raspberry studded.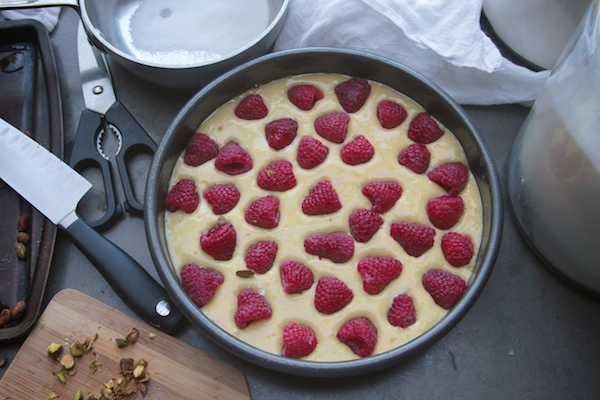 Chop up the pistachios. I only had roasted ones…you want raw.
It didn't make a huge difference. There were like two pieces that were super dark. I pulled those pieces out.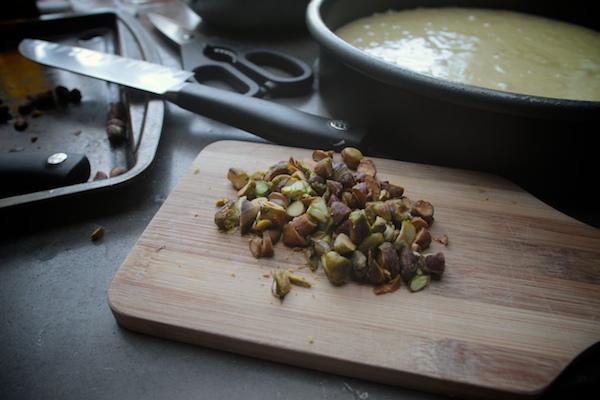 Pistachio studded. I could have also chopped them up finer. Maybe you can when you do it. I dunno.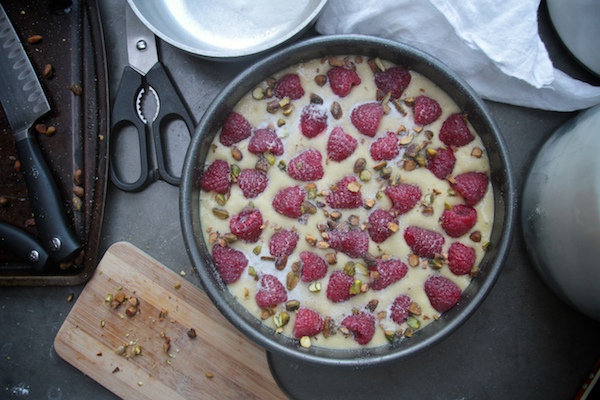 Sugar goes on top.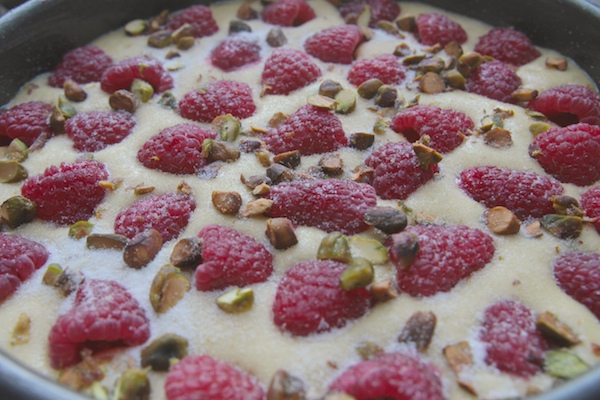 And we bake! While that's happening we need to make our lemon syrup.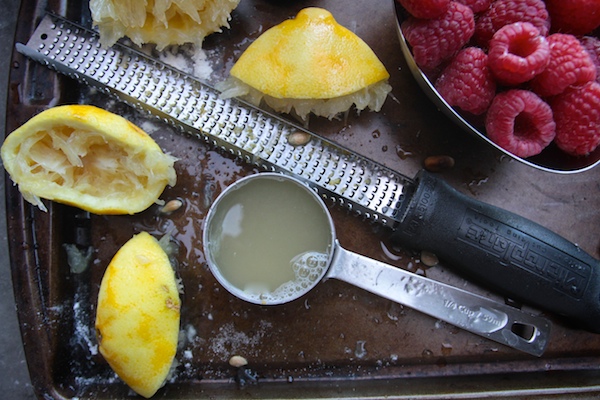 Lemon juice + sugar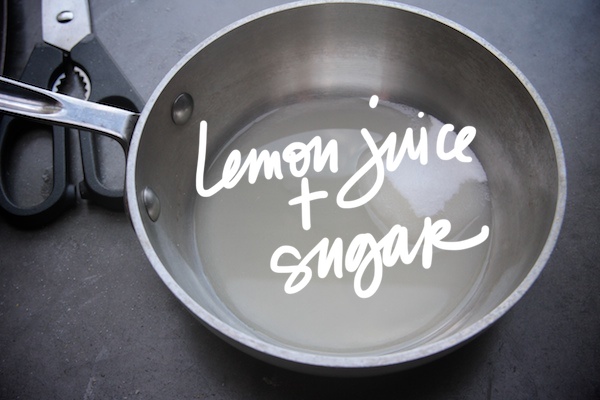 YES.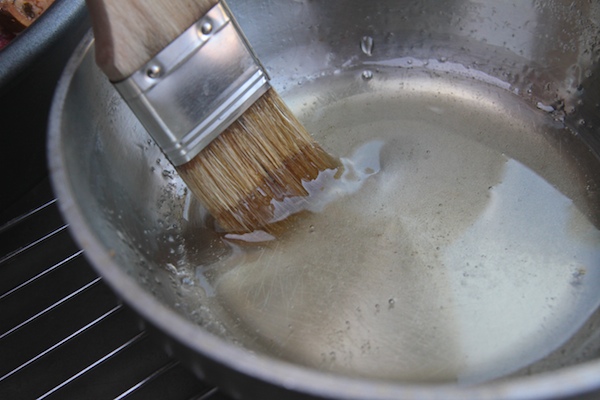 Cake is finished.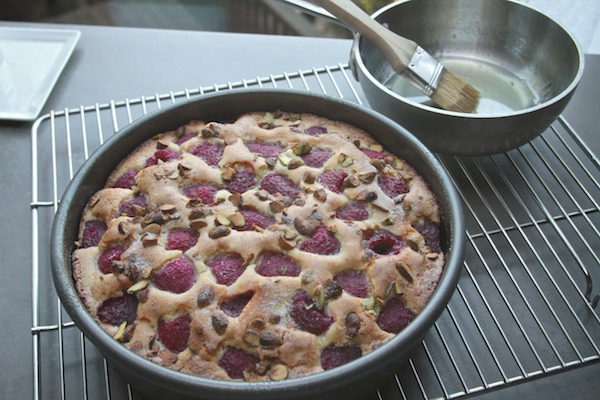 Brush the lemon syrup all over the cake.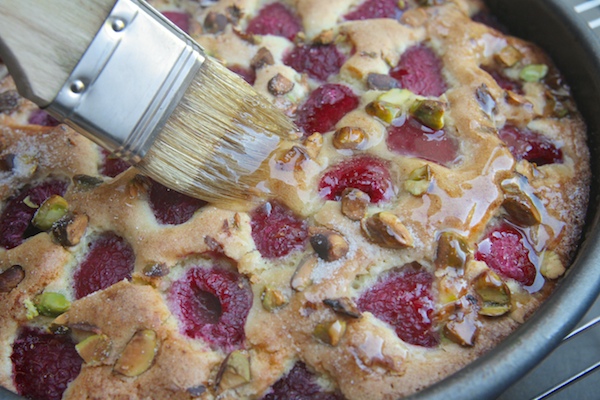 YESSSSSSS.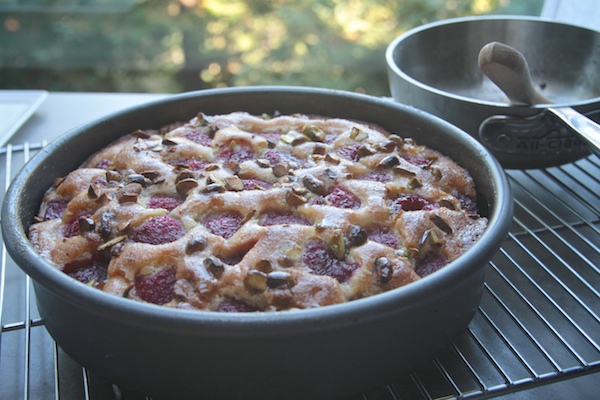 Of course I cut it up and put ice cream on top…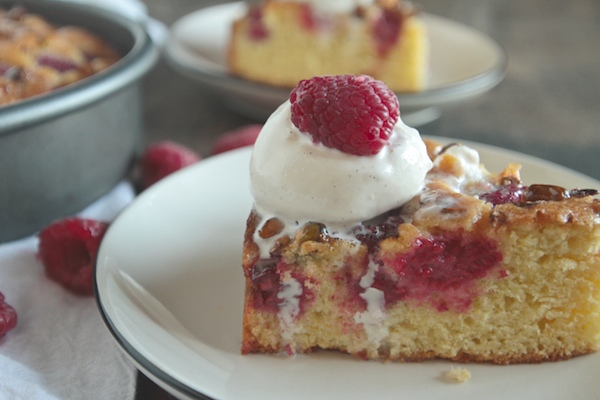 Because….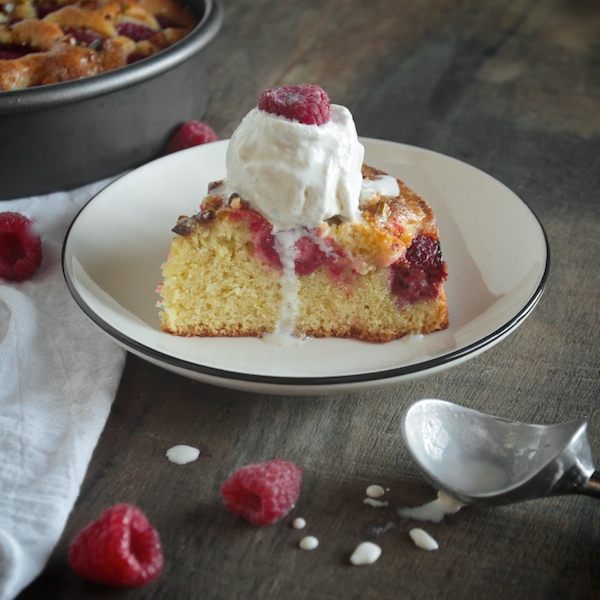 WHY THE HECK NOT??!
Other cakes that can be eaten for breakfast:
Lemon Cake with Raspberries & Pistachios

serves 8
recipe from Bon Appetit Magazine

nonstick vegetable oil spray
1¾ cups all-purpose flour
1½ teaspoon baking powder
½ teaspoon kosher salt
4 large eggs
1¼ cups plus 2 Tbsp. sugar
2 teaspoons vanilla extract
2 tablespoons finely grated lemon zest
1 tablespoon plus ¼ cup fresh lemon juice
¾ cup olive oil
1 cup fresh raspberries (about 4 oz.)
3 tablespoons chopped unsalted, raw pistachios

Preheat oven to 350°. Coat a 9" diameter cake pan with nonstick spray.

Whisk flour, baking powder, and salt in a small bowl.
Using an electric mixer, beat eggs and 1 cup sugar until light and fluffy, about 5 minutes. With mixer running, add vanilla and 1 Tbsp. lemon juice, then gradually add oil, mixing just until combined. Fold in lemon zest and dry ingredients.

Scrape batter into prepared pan and smooth top. Scatter berries over cake, then pistachios and 2 Tbsp. sugar. Bake cake until a tester inserted into the center comes out clean, 45–55 minutes.

Meanwhile, bring remaining ¼ cup sugar and remaining ¼ cup lemon juice to a boil in a medium saucepan, stirring to dissolve sugar; let lemon syrup cool. Transfer hot cake (still in pan) to a wire rack and immediately brush with lemon syrup (use all of it). Let cake cool completely in pan.