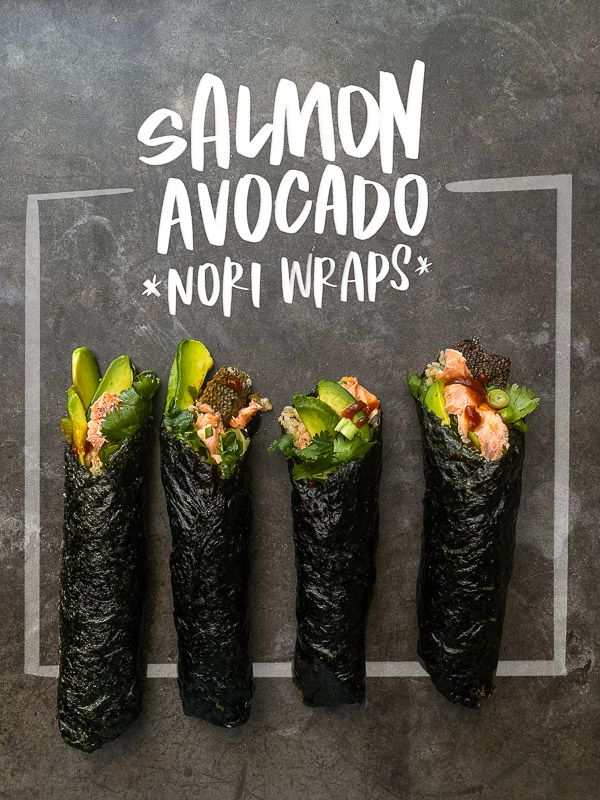 My friend Amanda sent me her new book- Simple Beautiful Food
and her recipe for Salmon Avocado Nori Wraps immediately went on the TO DO LIST.
Mostly because we haven't had sushi in a while and I've been CRAVING IT LIKE MAD.
Also, we could stand to eat something on the healthier side in my household during this quarantine situation. I've been doing too much baking…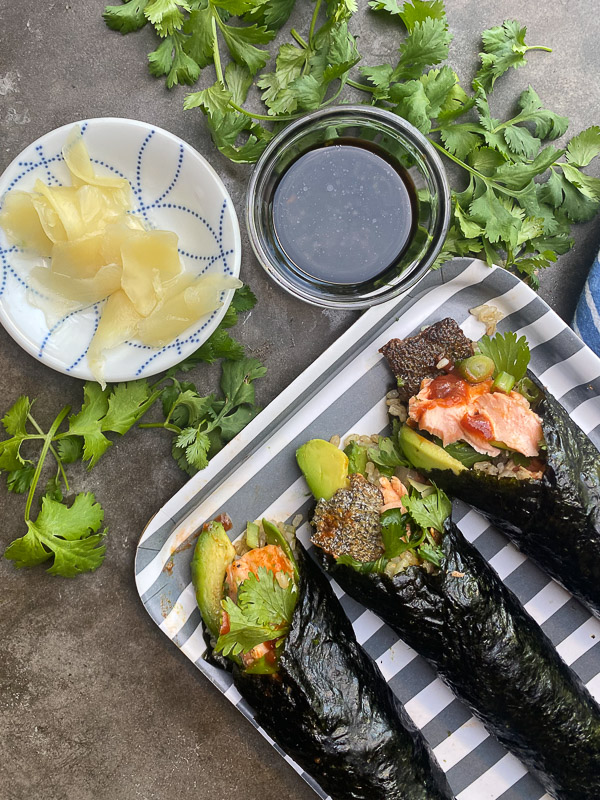 What I like about this recipe is that it uses cooked salmon. I made mine during Sunday meal prep with a batch of rice so this recipe was really easy to throw together on Monday night.
I suppose if you're not standing around styling it/taking photos of it, it would be a BREEZE.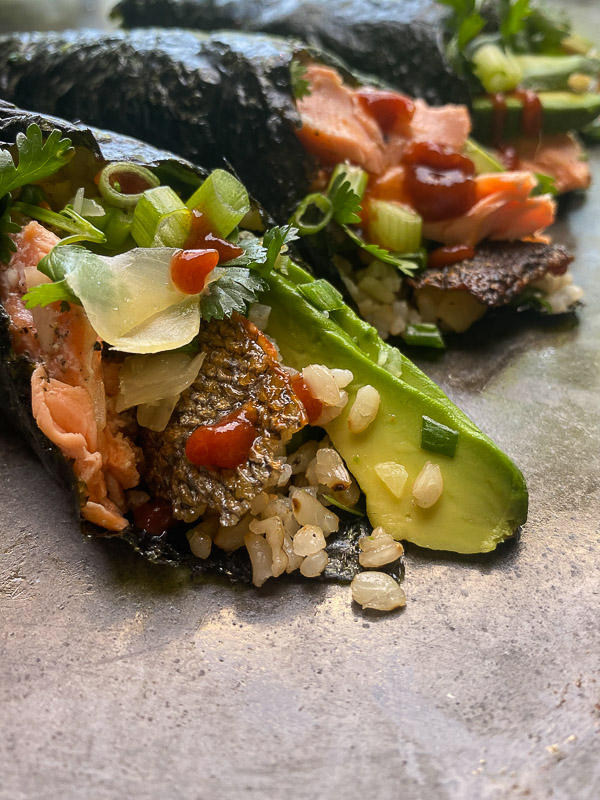 Thank you for reminding me what good food tastes like, Amanda. I'm so excited to have your new cookbook to inspire me to eat more Simple Beautiful Food.
Ingredients are gathered!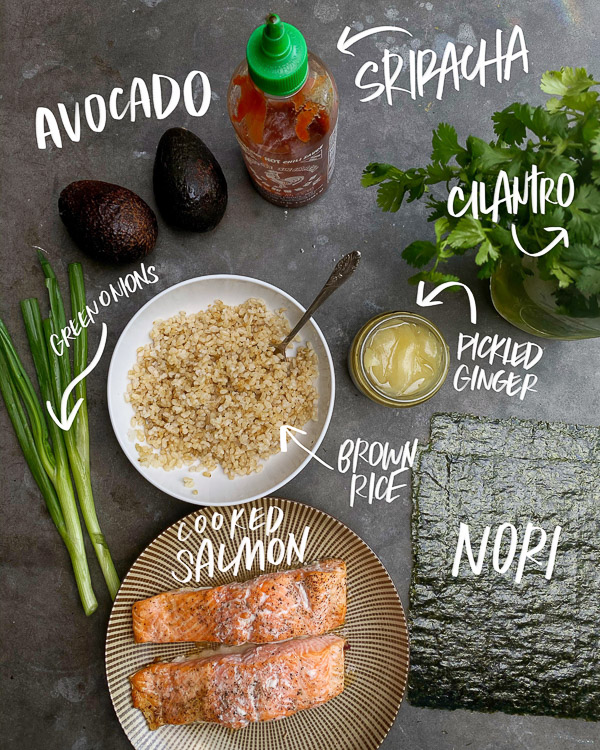 But wait! We have to cook the salmon first. Drizzle two pieces of salmon with toasted sesame oil, salt & pepper.
Roast in the oven for 10 minutes or so.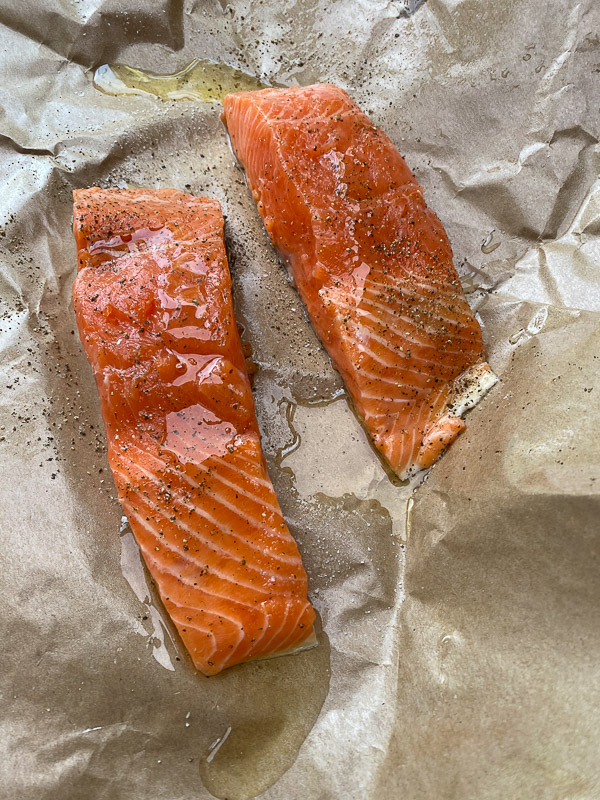 Done! Set aside to cool.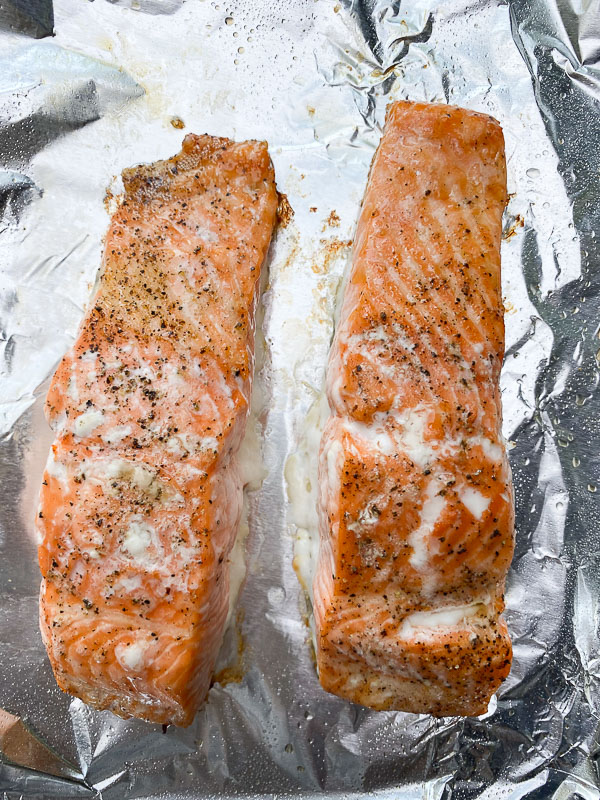 And if you're like me and love crispy salmon skin rolls, take off the skin and broil it to put it in your hand roll.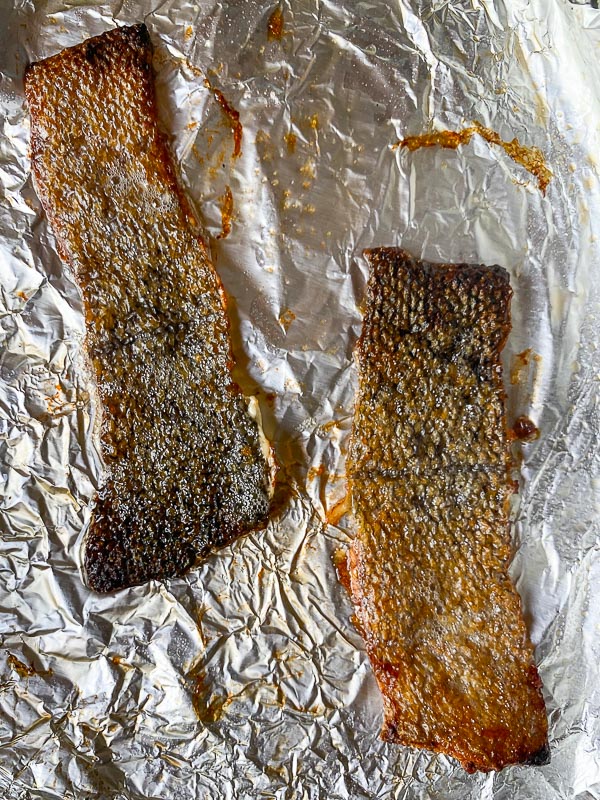 Get all of your ingredients together.
Having a little bowl of water helps. You will moisten the nori at the end with water to seal the deal.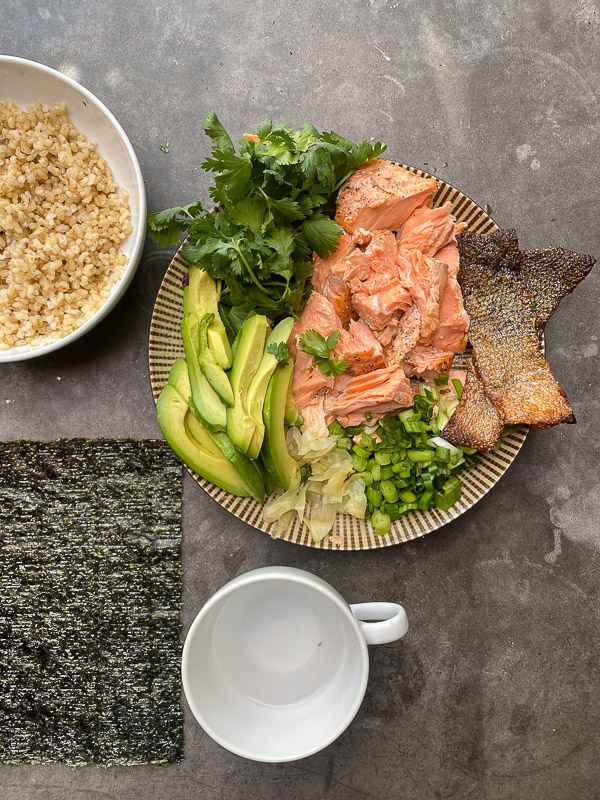 Get your toppings down.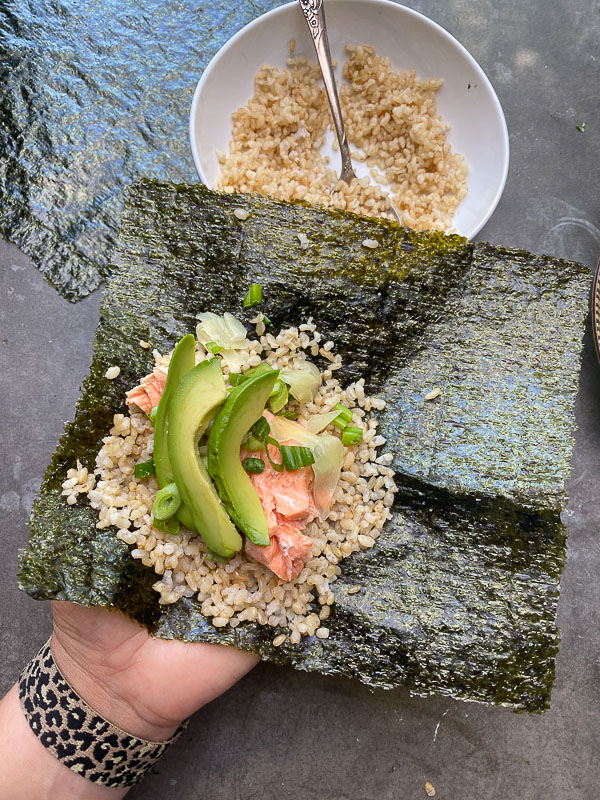 You roll the nori in on itself. If you want to know how the rolling part is done, this video is helpful.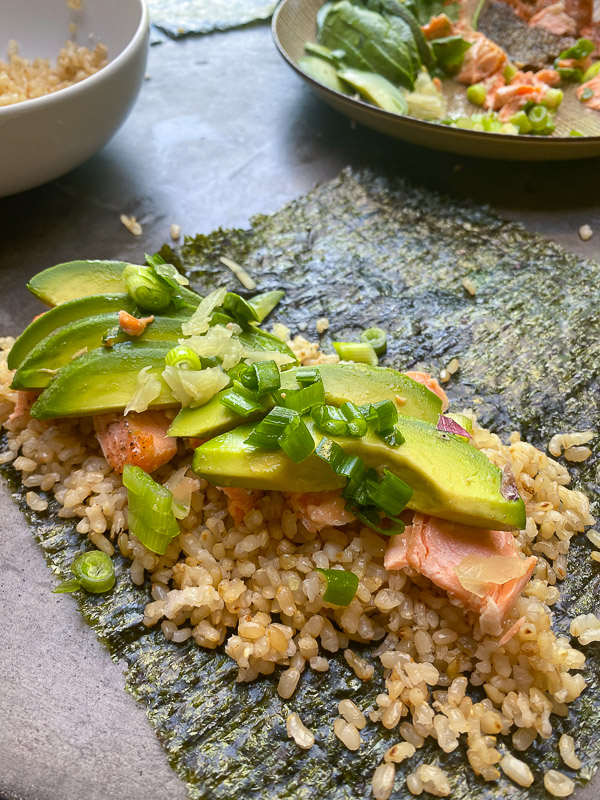 I liked adding cilantro to mine! Oh and sriracha too.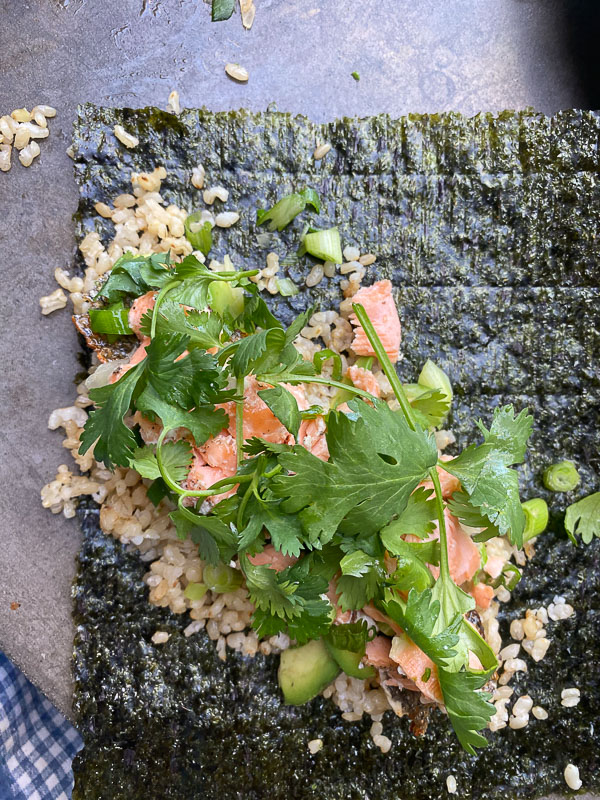 Serve with soy sauce.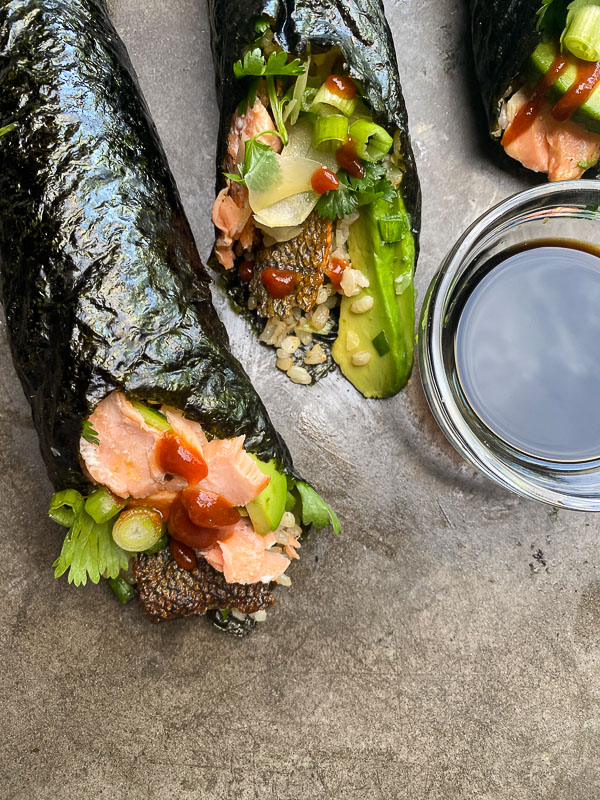 Two for you, two for me.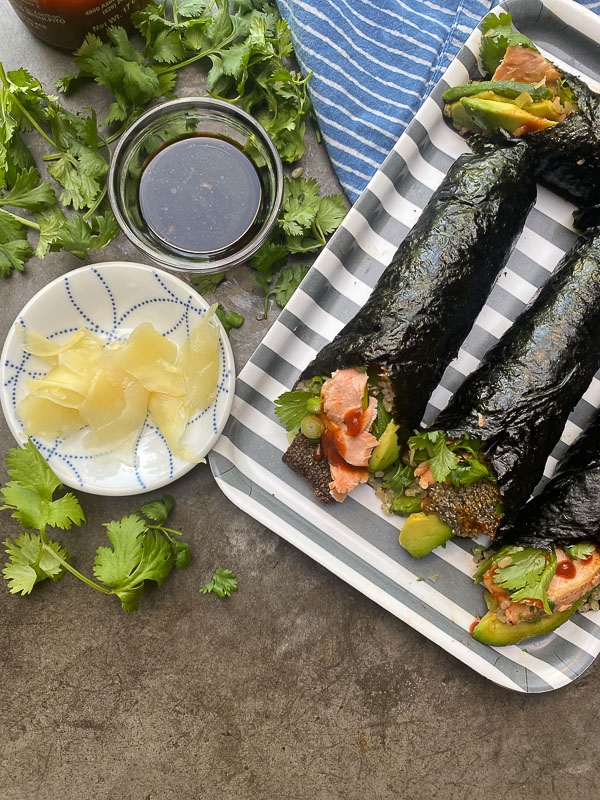 There will definitely be more of these this summer! I definitely want to bring Sushi Roll Edamame Salad and Beet+ Avocado Poke back into my life.
Salmon Avocado Nori Wraps

makes 4 wraps

recipe slightly adapted from Simple Beautiful Food

2 (4 oz). fillets of salmon (skin on)

Salt & black pepper

a drizzle of toasted sesame oil

4 sheets nori

2 cups warm brown rice
2 green onions, thinly sliced (both white & green parts)

1

avocado, thinly sliced (I had two small avocados)

2 tablespoons chopped pickled ginger

a handful with coarsely chopped cilantro (or mint)

sriracha for topping

Preheat oven to 450F

Place salmon skin-side down on a sheet pan lined with aluminum foil. Sprinkle with salt and black pepper and drizzle with toasted sesame oil. Roast for about 10 minutes or until the tip of a pairing knife can be inserted without any resistance. Let rest until cool to touch. Using a fork, flake the salmon so it separates from the skin.

To crisp skin (if using)

Turn oven to Broil. Peel the skin off the salmon. Place back on the aluminum foil-lined baking sheet and broil for about 3 minutes, flip over and broil for another minute until salmon skin is crispy and nicely browned.

Assemble the wraps:

Place each sheet of nori on a flat surface. Spread half of each sheet with brown rice, followed by salmon (and salmon skin if using!), a few slices of avocado, pickled ginger, green onions, chopped fresh mint or cilantro and carefully wrap the nori around the filling, securing with a little bit of water. Serve immediately with a small bowl of soy sauce for dipping.