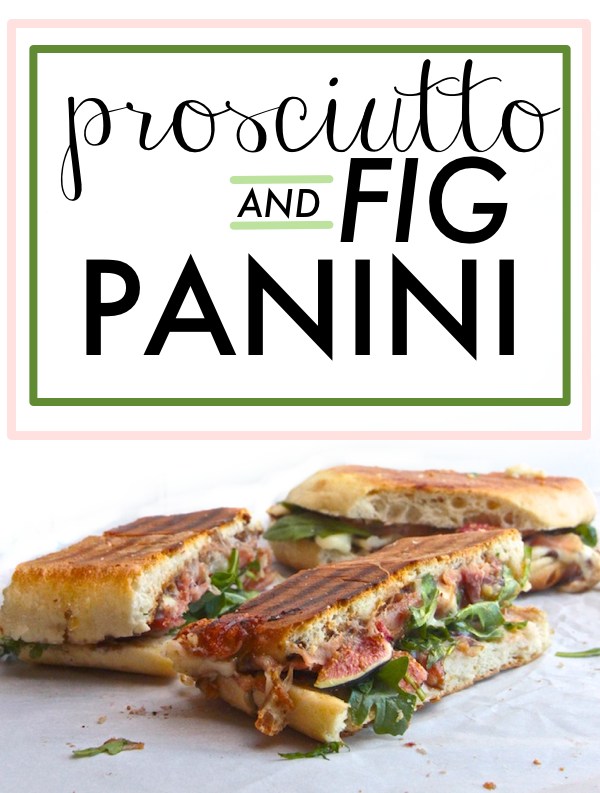 Reason #328 why you need a panini press: PROSCIUTTO & FIG PANINI. Because juicy black missions figs (which are currently in season) are sandwiched between salty prosciutto, peppery arugula, creamy brie & mozzarella and sweet fig jam in this extraordinary panini. You are kinda missing out.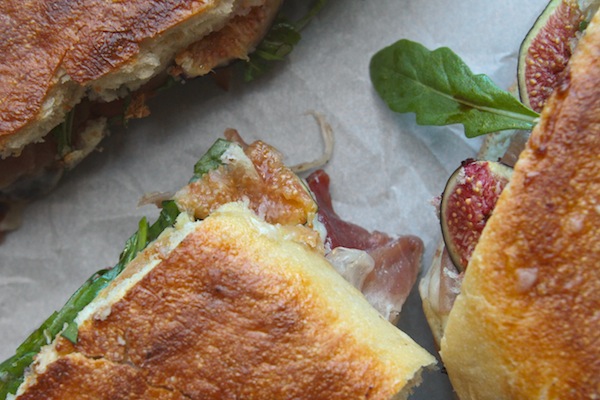 It's like a fancy salad meets a fancy sandwich.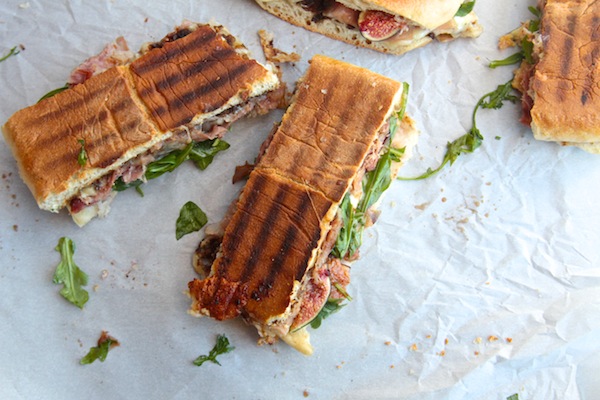 A sweet and savory crispy crunchy OMG look at those sexy grill marks SANDWICH. Need anymore reasons?
I'm here to discuss!
And we're off!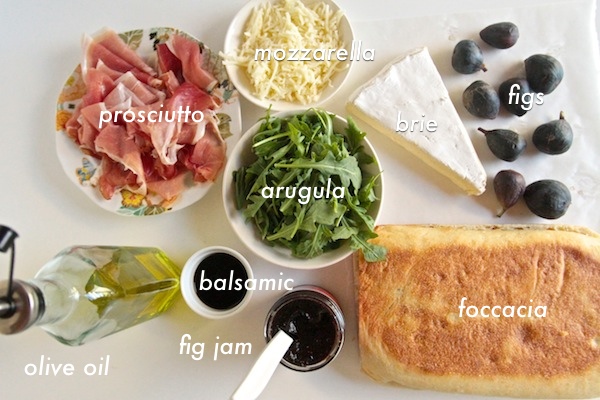 Quarter your figs. Eat a few while you're doing it. Doctor's orders.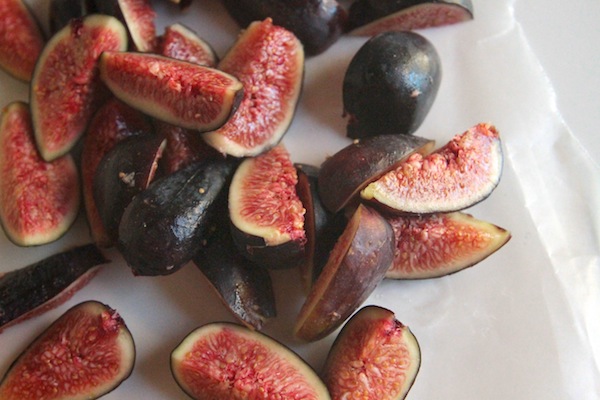 Scoop out 4-5 heaping tablespoons of fig jam. I got this fig butter (basically jam) at Trader Joe's.
Spread it on your foccacia.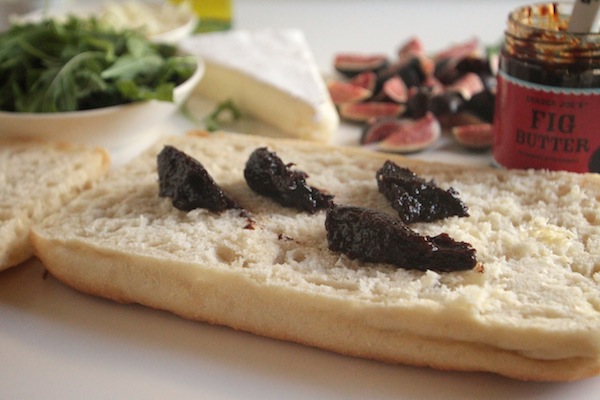 Cut up your brie. I used 8 slices here. It's sandwich art.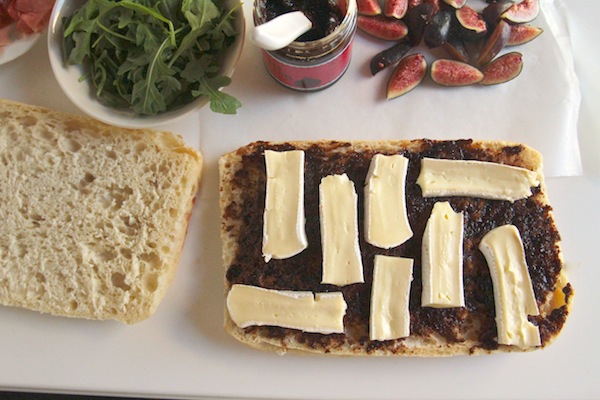 Top with mozzarella. It's gonna get CHEESY.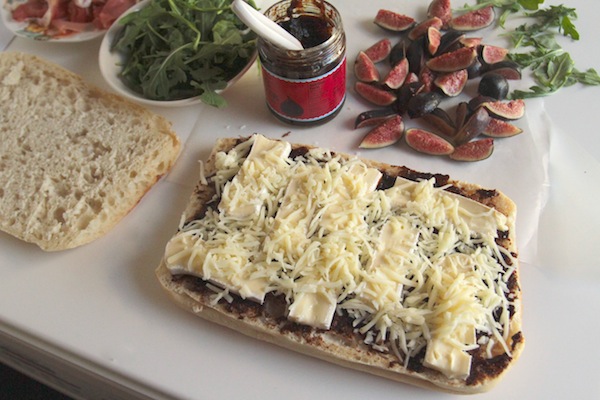 Layer the prosciutto on top.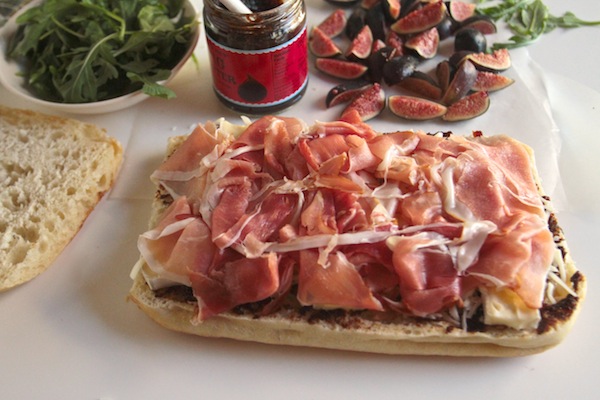 Nestle the figs on top. Season with salt & pepper.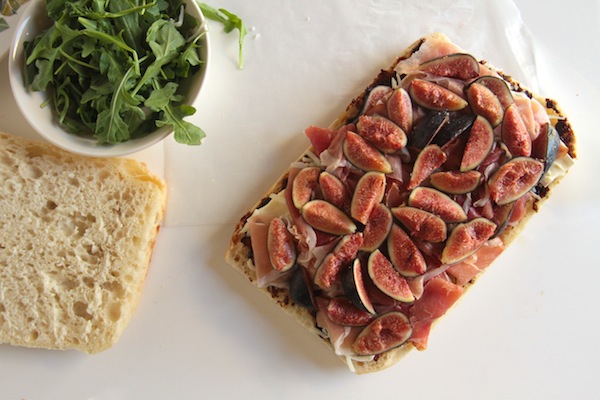 Put a lid on it and brush olive oil on the top & bottom of the bread.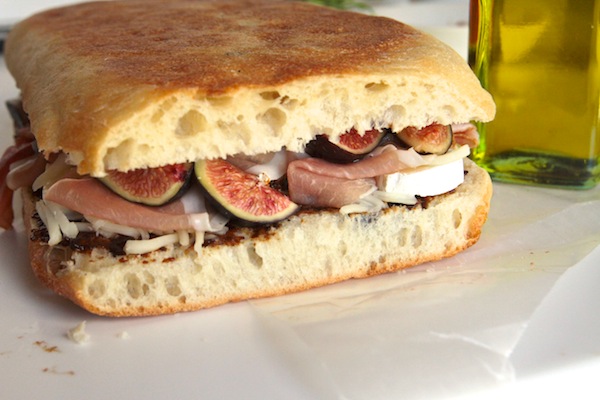 NOW PRESS.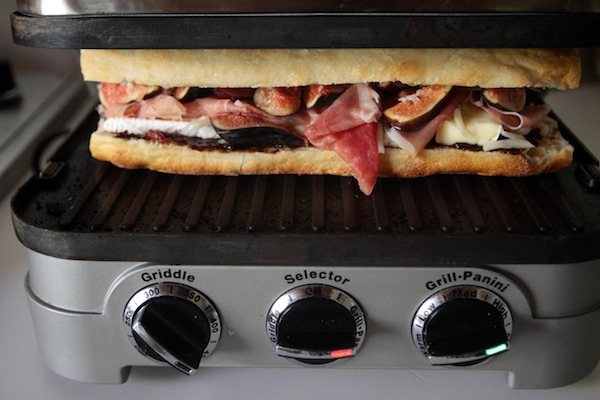 After 15 minutes…Crispy gooey cheeeeeeeeeeese.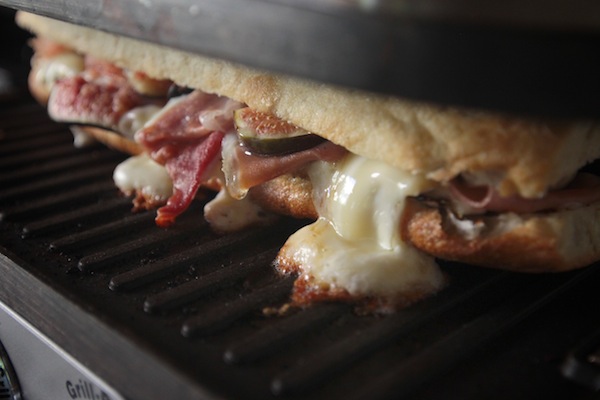 Toss the arugula in some olive oil & balsamic. Open up the sandwich and stuff it in there. Put the lid back on.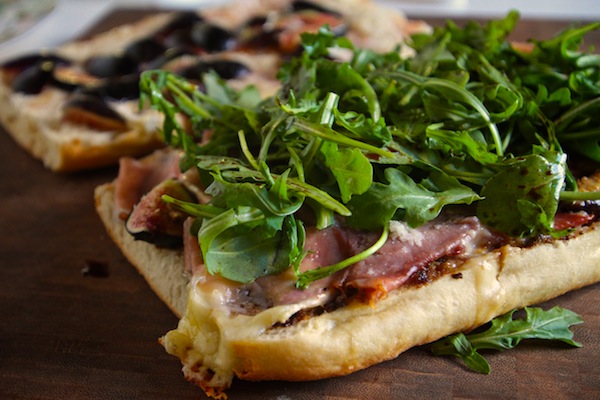 Cut into 4 sandwiches.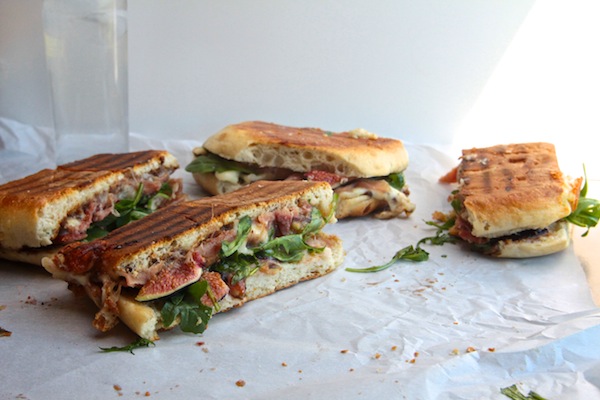 And try to share if you can! But if you don't…I definitely understand….
Prosciutto & Fig Panini

serves 3-4

1 8×12 inch slab herbed foccacia, edges trimmed
5 tablespoons fig jam
8 slices of brie (cut into 1/2 inch rectangles)
1/3 cup shredded mozzarella
8-10 slices prosciutto
8 black mission figs, quartered
salt & fresh ground pepper
2 teaspoons balsamic vinegar
1 tablespoon extra virgin olive oil
2 cups fresh arugula

Heat panini press to HIGH. Trim off the ends of foccacia and cut in half to create a sandwich. Top one side fig jam, followed by a layer of sliced brie and mozzarella. Continue layering the prosciutto and finally nestle in the figs. Season with salt & pepper. Top the sandwich with the other piece of bread and brush both sides of sandwich with remaining 2 tablespoons olive oil. Place sandwich in panini press and grill for 10-15 minutes until the cheese melts & starts sizzling.

In a medium bowl mix balsamic vinegar with arugula and toss until well leaves are well dressed. Open the panini and place the arugula on top of the figs. Close the sandwich and cut into 4 pieces. Serve immediately.