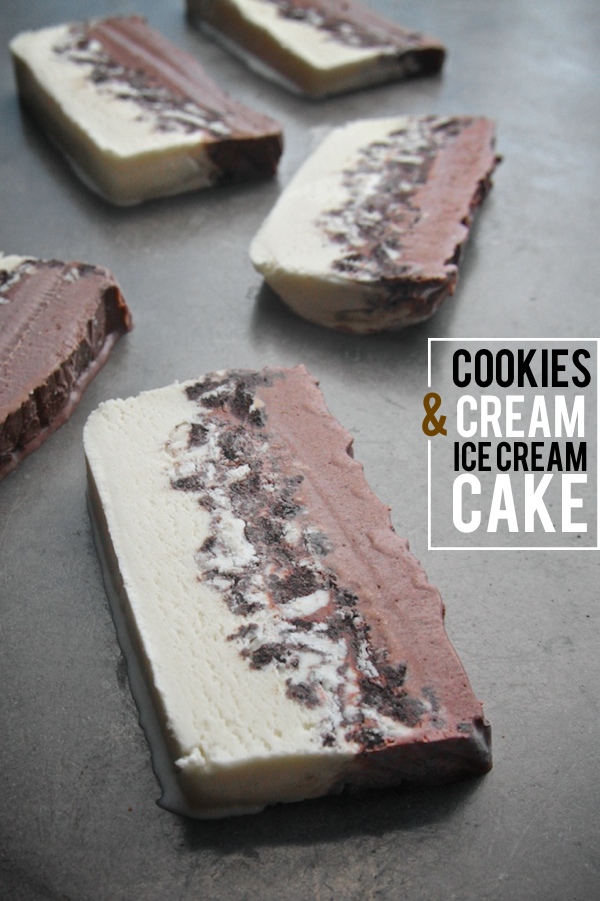 Want the recipe for the easiest ice cream dessert EVER? You're gonna laugh when you see how easy it is. You ready?? Cookies & Cream Ice Cream Cake!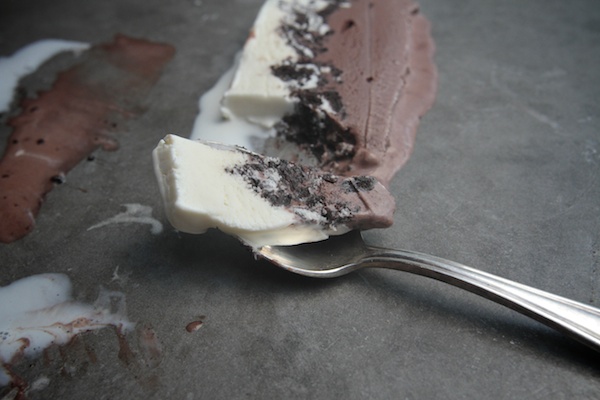 Take two different ice creams. Set them on the counter for a bit so they get melty. Take a bunch of Oreos and smash them.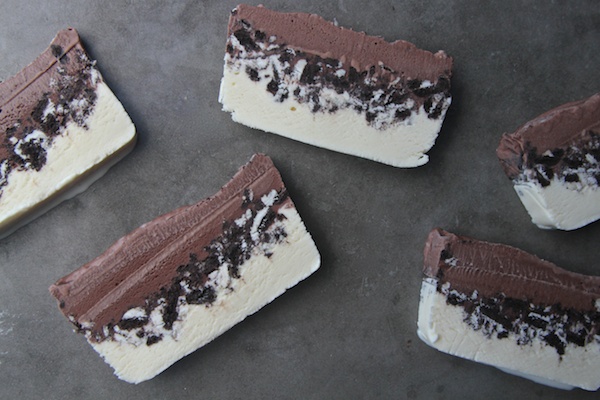 Layer the ice creams in between a thick layer of the smashed cookies and FREEZE. This all happens in a loaf pan. The result is a super tasty showstopper that you can take a ridiculous amount of credit for…and no one will comprehend that something so pretty could be that easy. Kudos to you! You just won battle DESSERT.
And we're off! Three simple ingredients.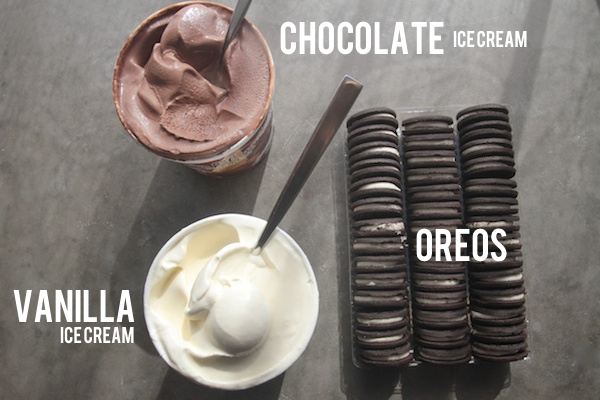 Smash your Oreos. I actually used Trader Joe's EVERYTHING for this. Trader Joe's O's (did you know they're vegan?!)
Smash. It's all in the palms.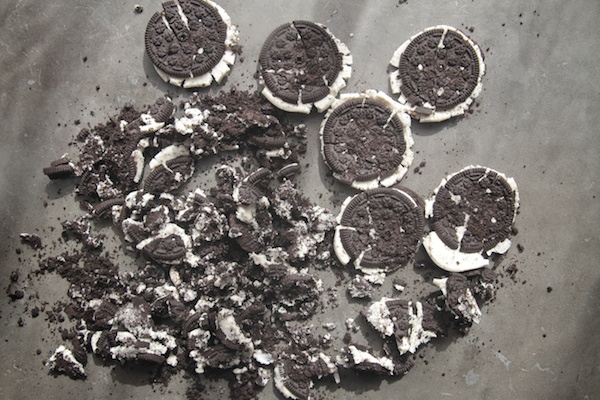 Layer a loaf pan with parchment (for easy retrieving!) and cling wrap for protection!
First layer is VANILLA.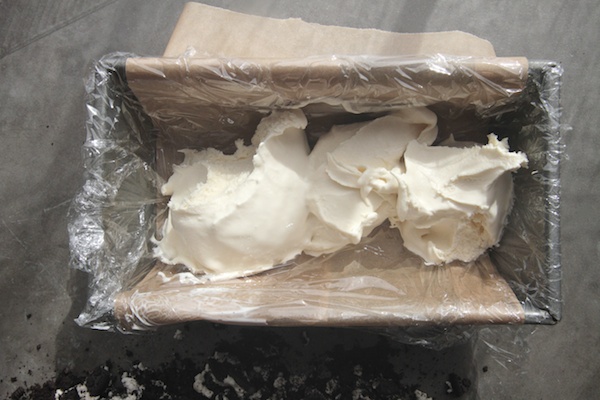 Spread the vanilla ice cream around, making sure to get into all the crevices/edges.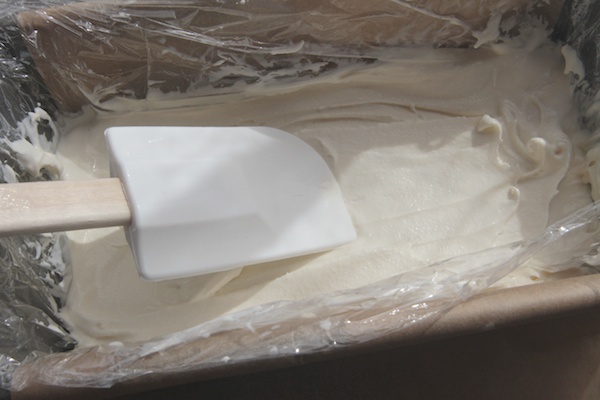 Now top with the crushed Oreos. Push them lightly into the vanilla ice cream.
Place mixture in the freezer for about 10 minutes.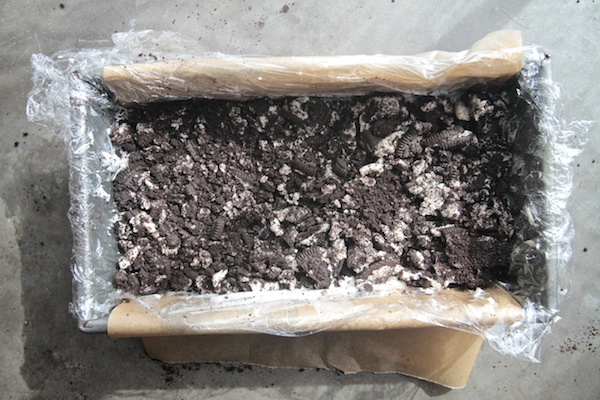 Chocolate layer!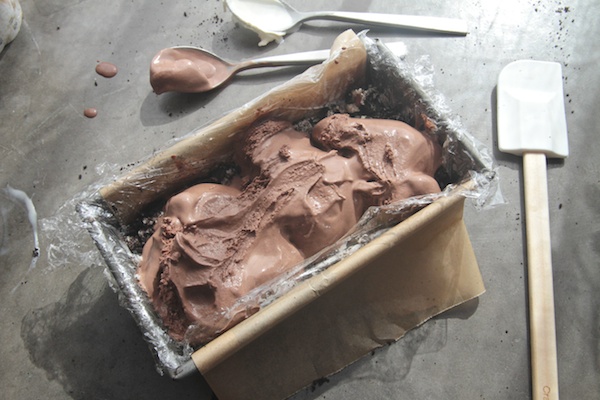 I forgot how scrumptious chocolate ice cream is…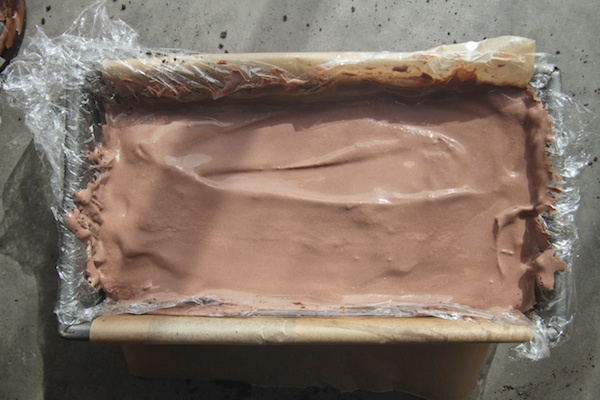 Cover and FREEZE! Takes about 4-5 hours to harden.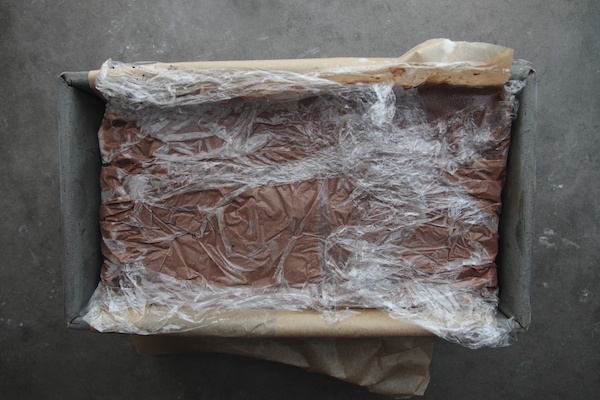 DONE! Now we unwrap & slice. Don't worry about the cling wrap marks. You won't see them!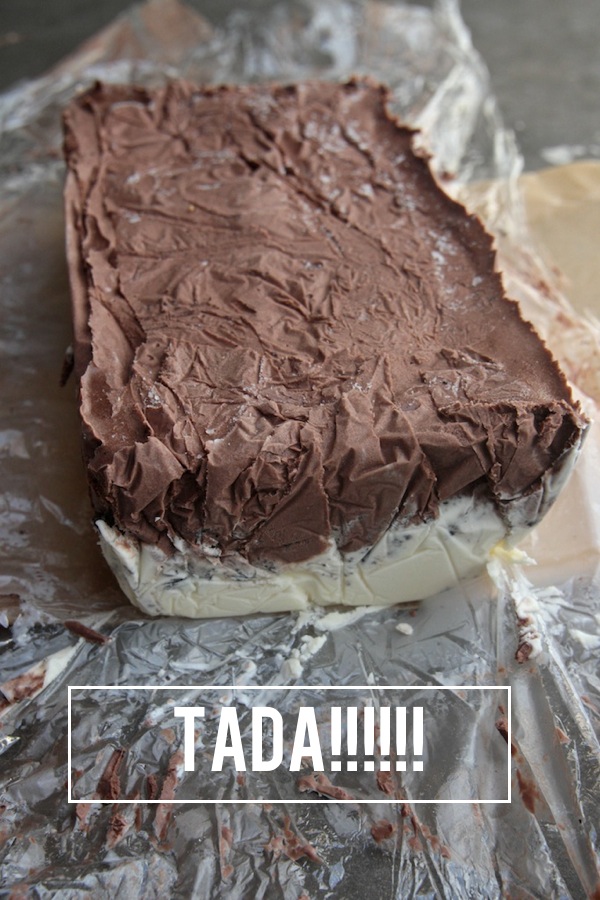 What I love about this recipe (besides being super simple!) is that you can easily slice into the "cake."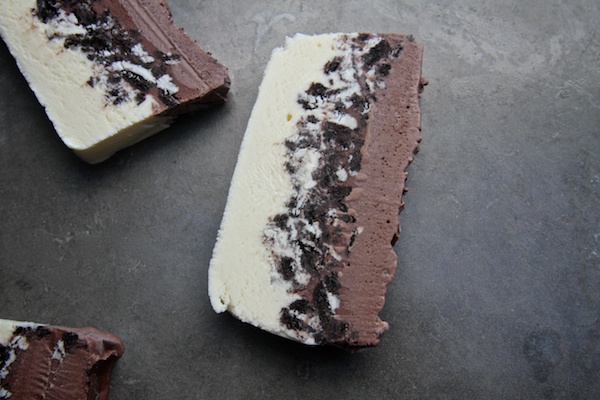 I don't know about you, but I have the hardest time getting a perfect scoop of ice cream out of a container.
It's also super awkward when there are people around…the pressure!
It's like trying to parallel park with an audience.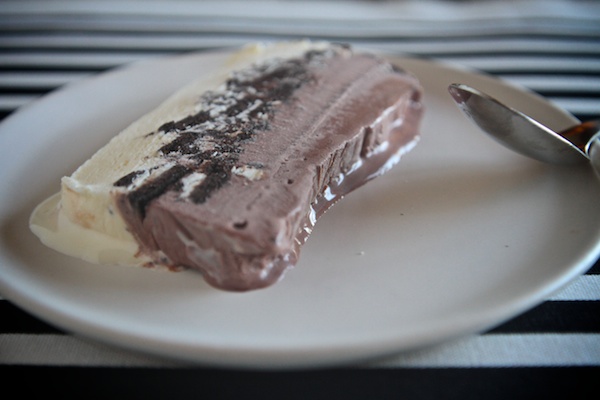 Rectangles of layered ice cream are super pretty.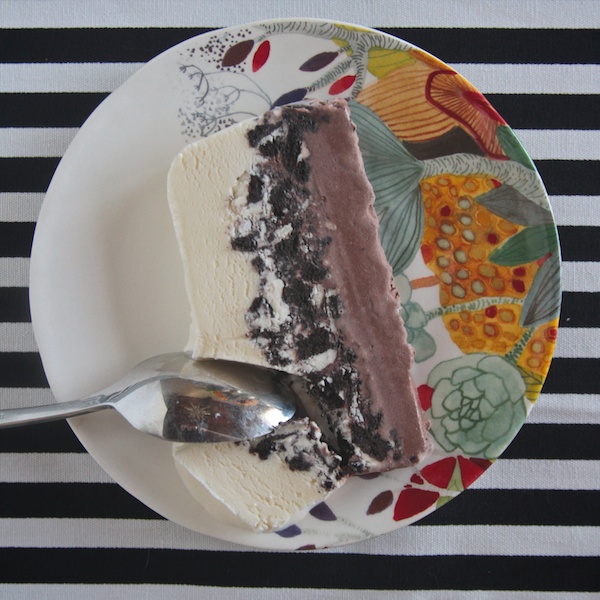 Just work fast!!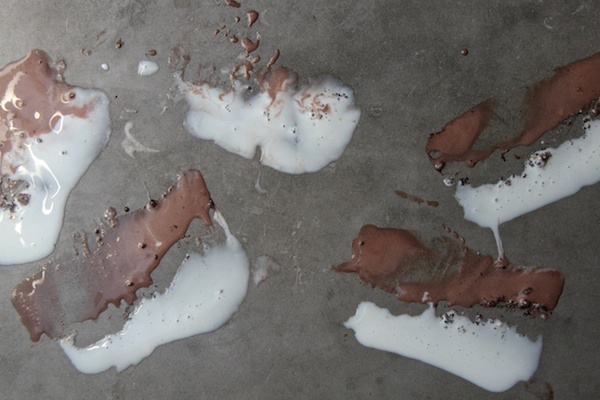 And here they are!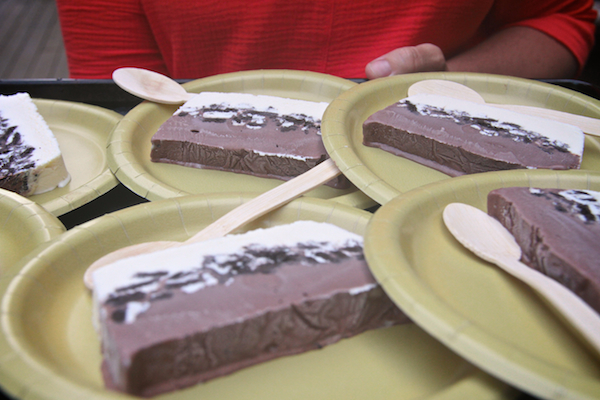 IN REAL LIFE! I served them to our friends ON A WEEKNIGHT with random paper plates and wooden spoons and we LOVED LOVED LOVED them.
Next time I'm adding hot fudge on top!
Cookies & Cream Ice Cream Cake

1 pint vanilla ice cream
1 pint chocolate ice cream
14 Oreos, smashed

Let vanilla and chocolate ice cream soften at room temperature for about 15 minutes. You want the ice cream to be spreadable. Layer a sheet of parchment paper on a 9 x 5 inch loaf pan and top parchment with cling wrap. Layer vanilla ice cream (about 4-5 scoops) on the bottom of loaf pan. Spread ice cream into the pan with a spatula making sure to push ice cream to the edges. Layer ice cream with a thick layer of crumbled Oreo cookies and press cookie crumbs gently into the vanilla ice cream. Freeze mixture for 15 minutes and then spread chocolate ice cream (about 4-5 scoops) on top of cookie crumbles, making sure to cover all edges. Wrap loaf pan with cling wrap and give loaf pan a few taps to settle the ice cream into the pan. Freeze for at least 4 hours to make sure the ice cream has hardened. To serve, pull the ice cream cake out of the pan and slice into thin pieces with a sharp knife.