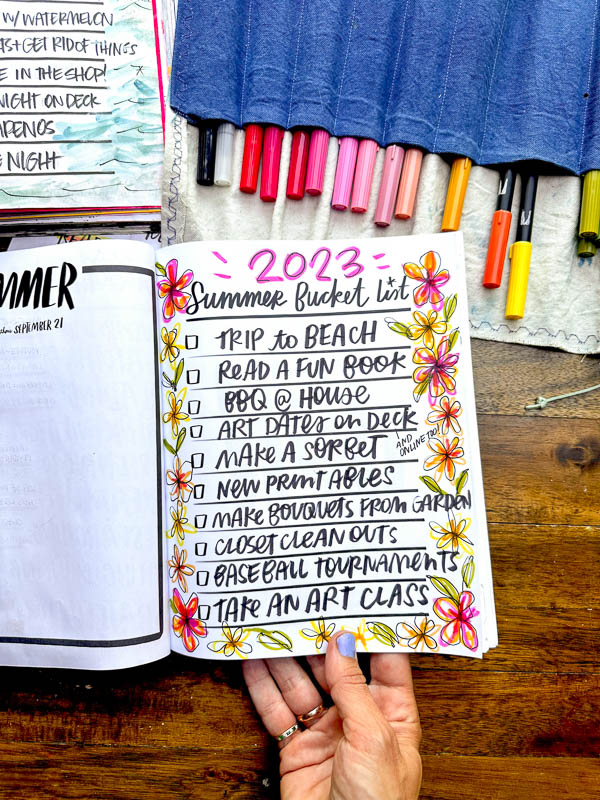 Summer Bucket List 2023:
trip to the beach
read a fun book
bbq at the house
art dates on deck (and online!)
make a sorbet
new printables
make bouquets from garden
closet cleanout
baseball tournaments
take an art class
Today is Summer Solstice! I like to keep things simple and doable. Making a rough plan of what I want to do helps me get the most out of my time. Let's see how much of this I can get done this summer.
Let's see what I've done in the past: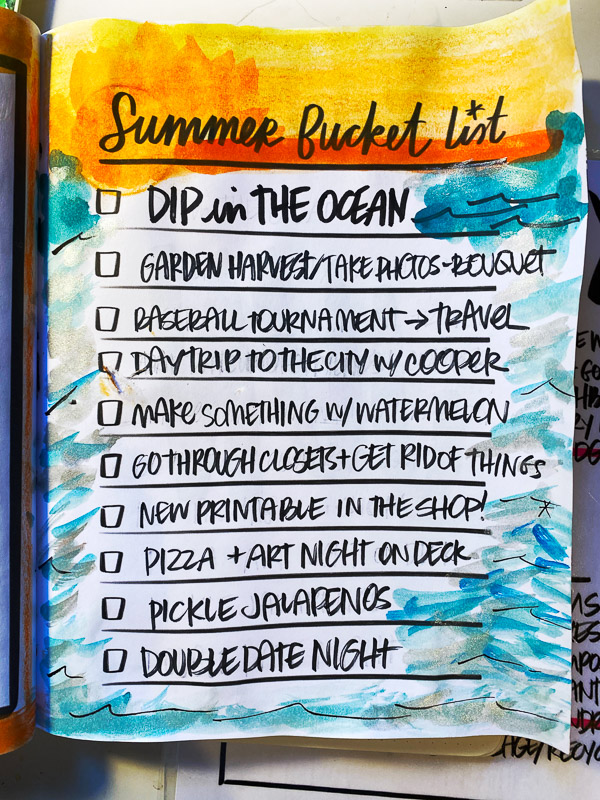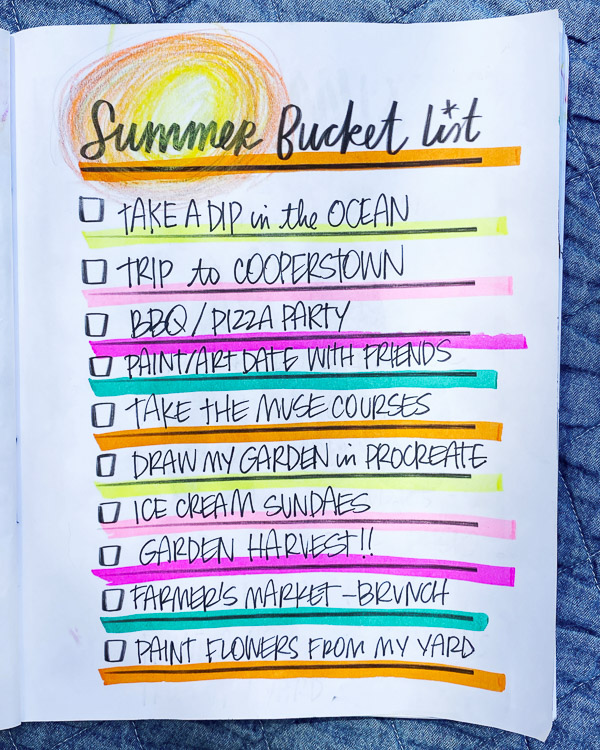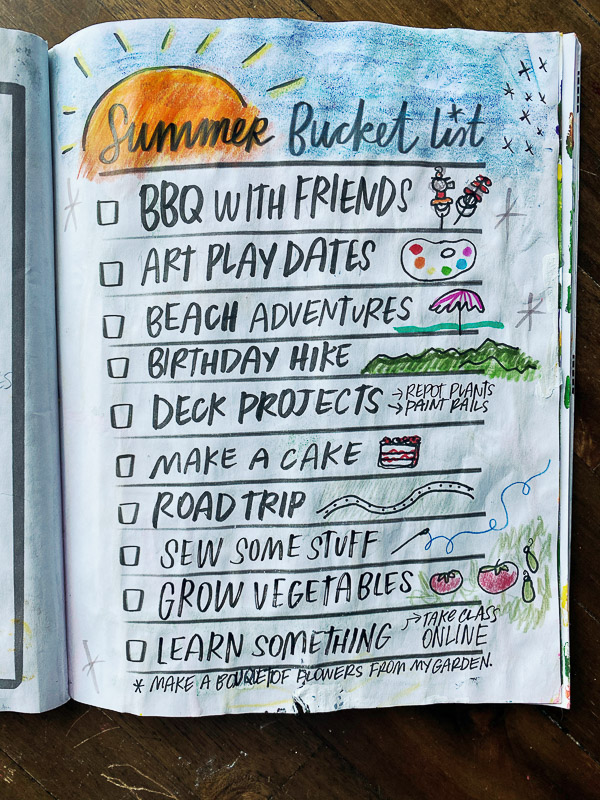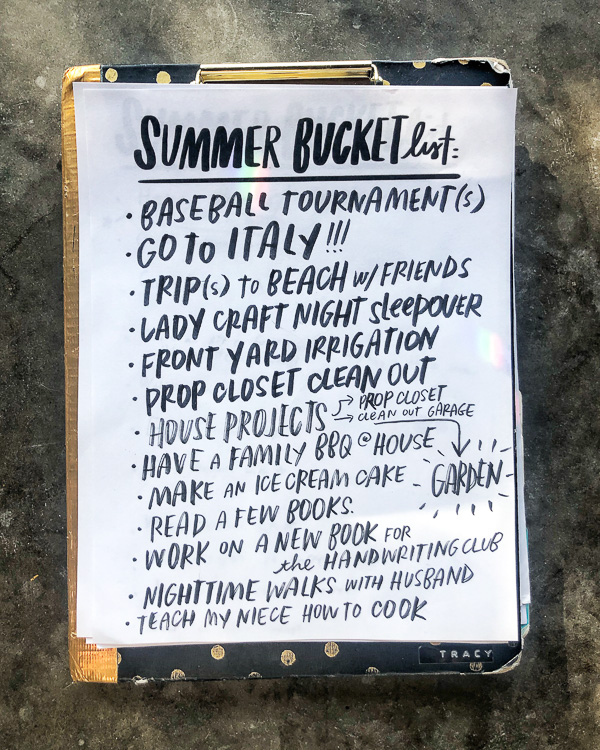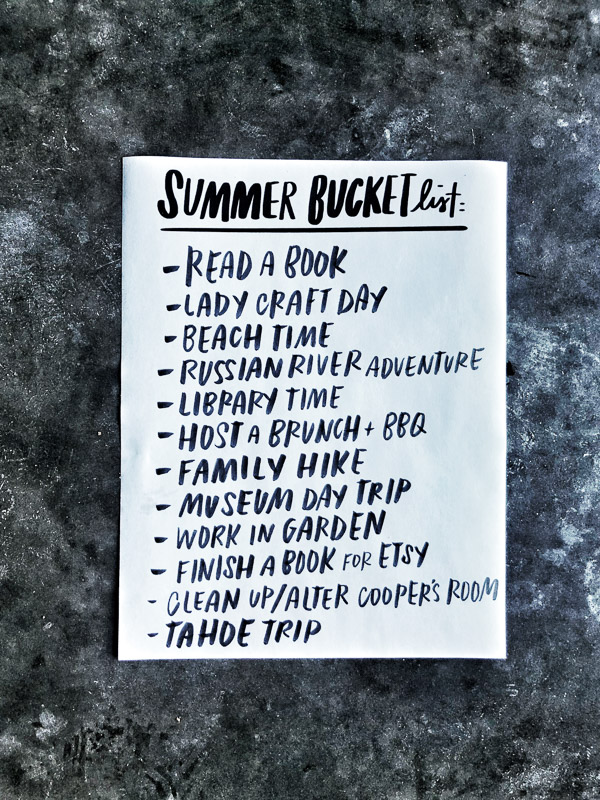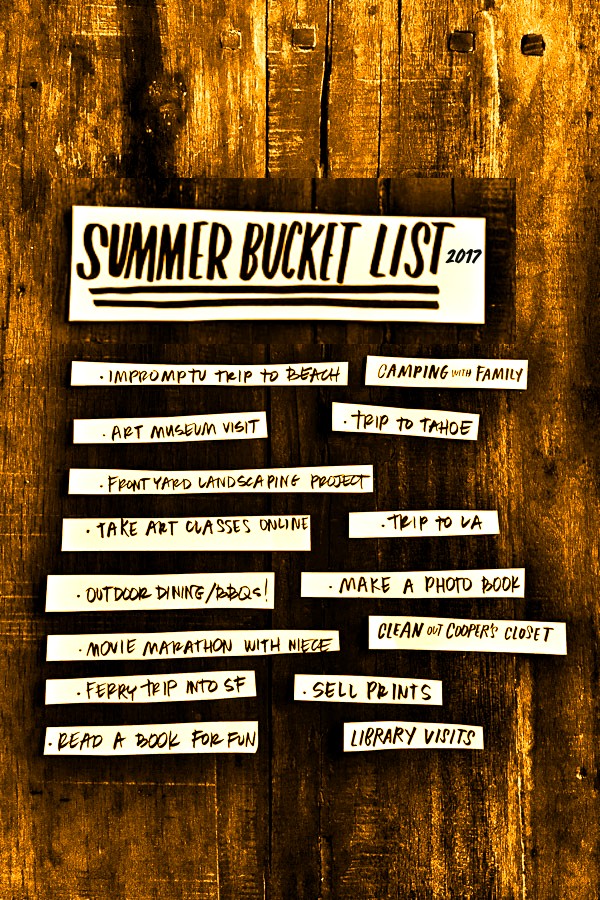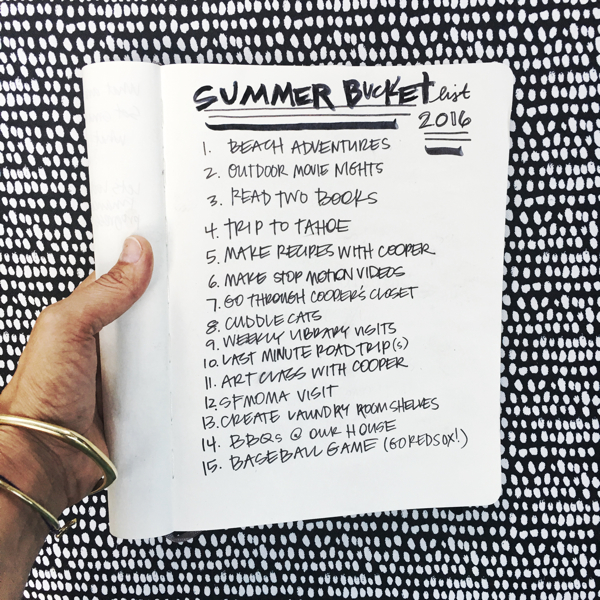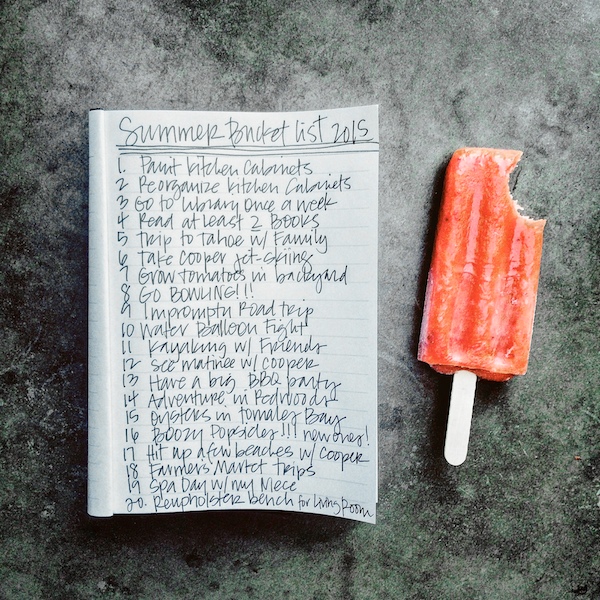 If you would like to join me and make your own Summer Bucket list, you can find a printable in my Etsy shop!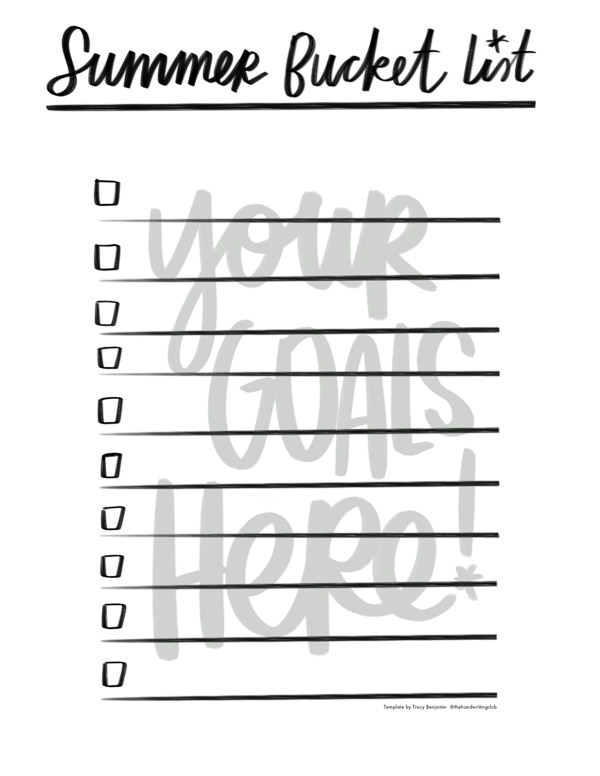 My bucket list is in my currently workbook!
HOORAY FOR SUMMER!