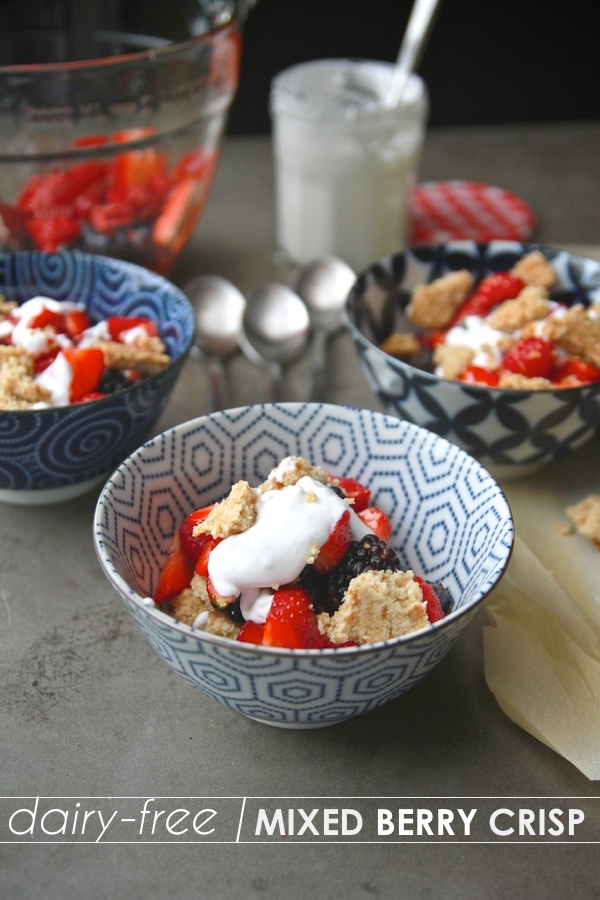 A few months ago my sister-in-law made some chocolate cookies that had a healthy dose of almond meal in them.  I thought they were incredible while my  husband and his brothers complained that they tasted "too healthy!"  Too healthy?? What?!  They tasted indulgent to me. It got me thinking… do I like desserts that taste healthy? If there are healthier substitutions in a recipe does it easily trick me into feeling OK with eating dessert?
Disclaimer: I sometimes have paralyzing food guilt.
(I'm working on it!)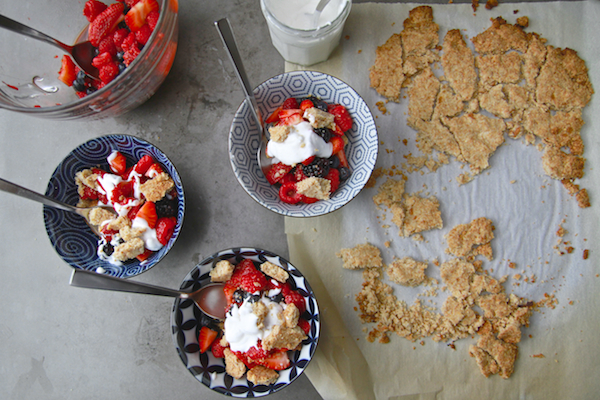 When I substituted coconut oil for the butter in this recipe, I wondered if it was too healthy. But then I gave some to my dad, brother, and husband and two out of the three asked for more before they were done with their first helping. I guess we're cool then!
So here's this Dairy Free Mixed Berry Crisp for you!  It's super easy to make (because it's deconstructed!) and can be made well in advance. The berries have been mixed with balsamic and a small amount of sugar so they're bursting with juice. They're not baked!  When you spoon them into a bowl, the berry juice will saturate some of the crumbly topping. My mouth is watering just thinking about it.  The crumbly topping is slightly savory and nutty because of the almond meal. It mimics graham cracker crust but without the butter. Dollop some whipped coconut cream on top and you're GOOD TO GO. Dessert for breakfast. Breakfast for dessert.
And we're off!
First things first. We get our berries ready. They're gonna be macerate (funny word) in a sugar/balsamic vinegar mixture.
The mixture is up to you. We want to have about 4 cups of berries total.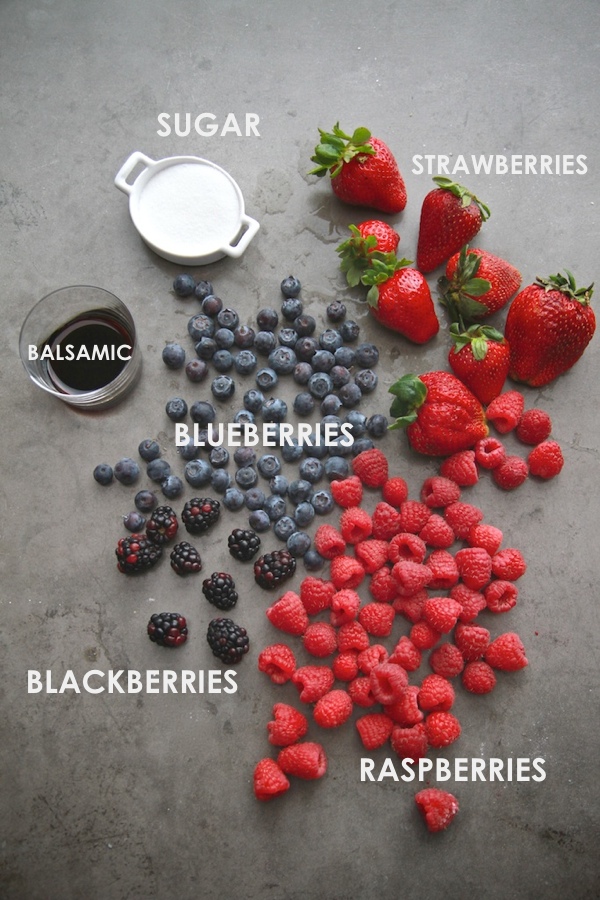 Balsamic vinegar and sugar makes the berries POP! It's juicy business.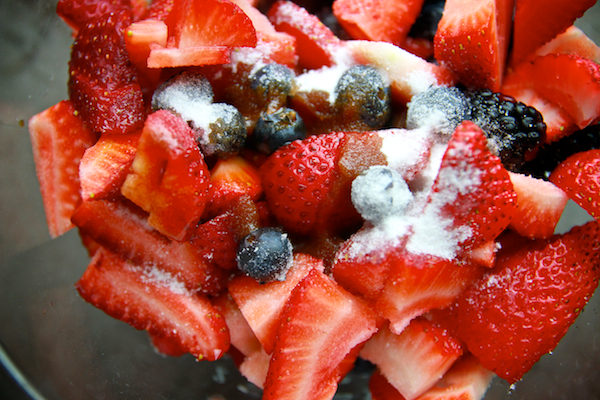 Now we work on our "crisp" You could make these vegan if you used vegan graham crackers.
My graham crackers had honey in them…. So close to vegan!
I'm pretty sure you could also make this gluten free too. You just need to use your favorite gluten free flour with good gluten free graham crackers. Or you could add extra almond meal instead of flour? Options!
BTW- I added salt to this mixture. It's not pictured. Oops.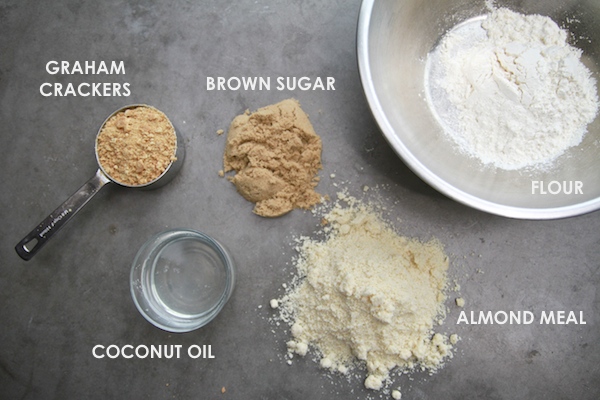 Everything binds together with coconut oil.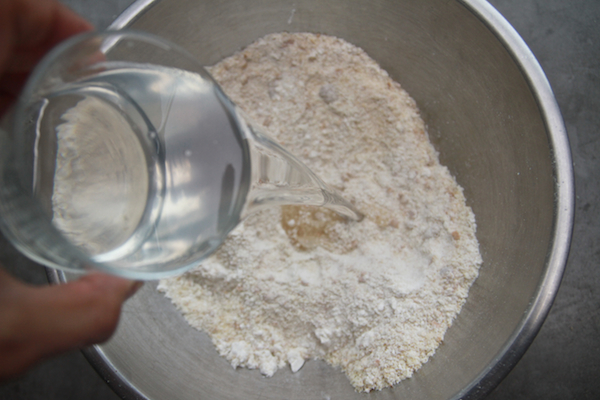 It's time to flatten our crisp on a parchment lined baking sheet.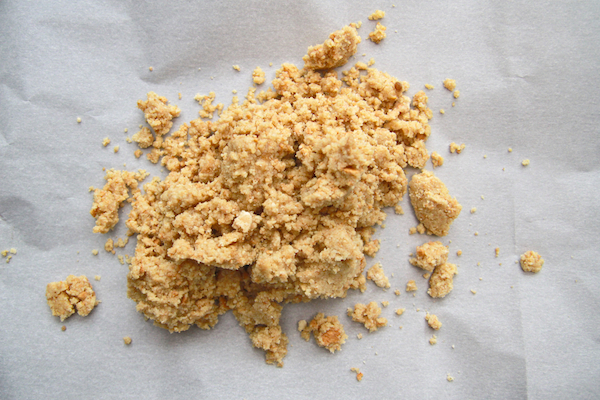 Hand prints!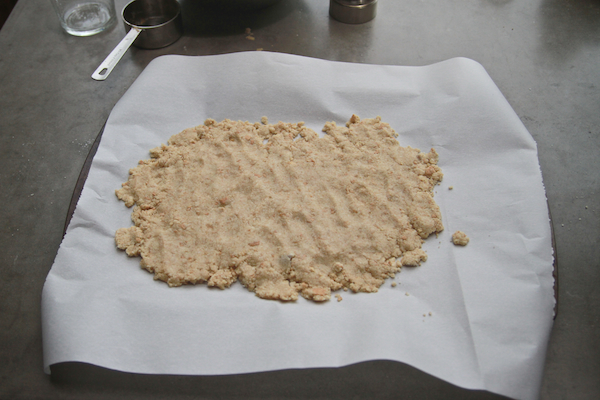 After we bake for about 15 minutes, we get this golden crisp. Let it sit for a bit and then we break it up.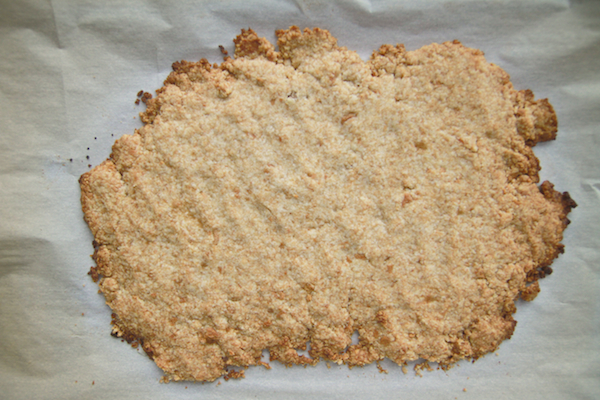 Berries enter the picture. Whipped Coconut Cream stops by to say hello.
Crisp is broken into chunks. It's like a puzzle for your mouth.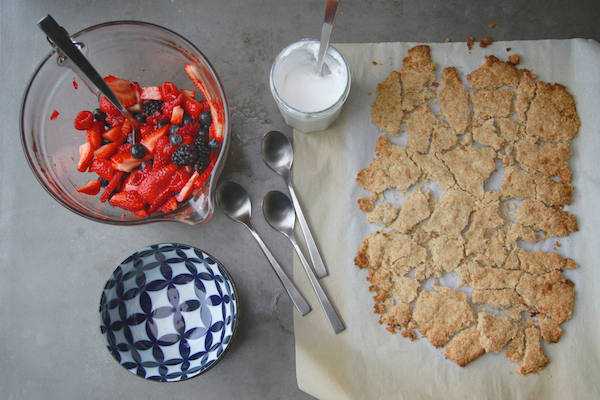 We line the bottom of each bowl with the crisp.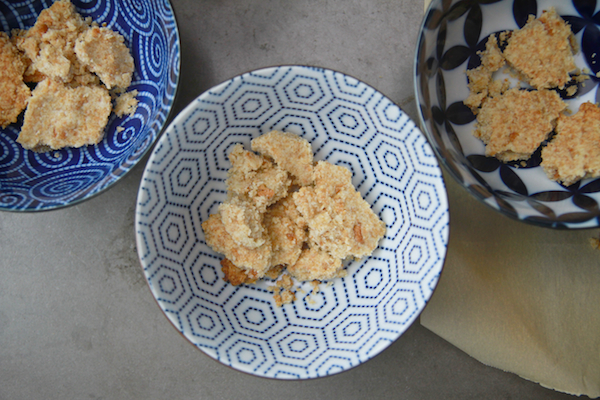 Top that crisp with the juicy berries.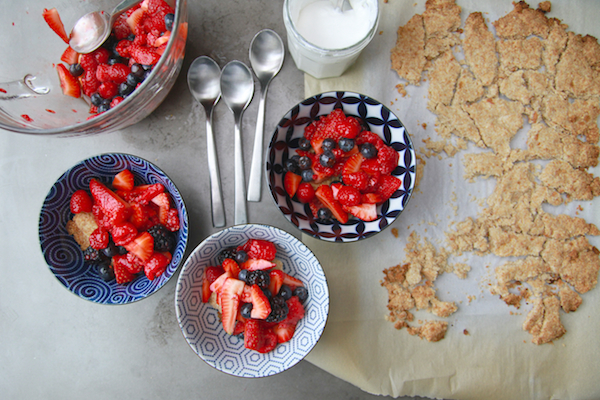 Dollop of the whipped coconut cream.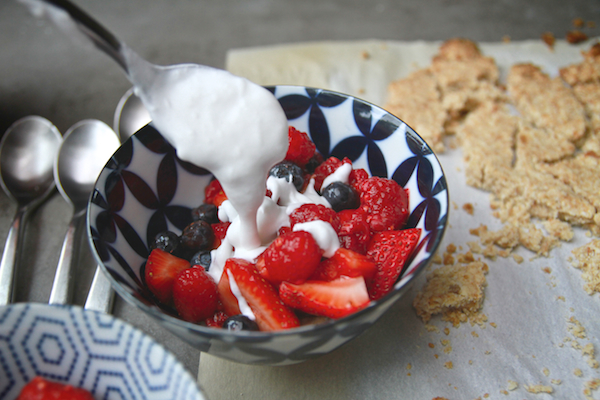 YESSSSSS.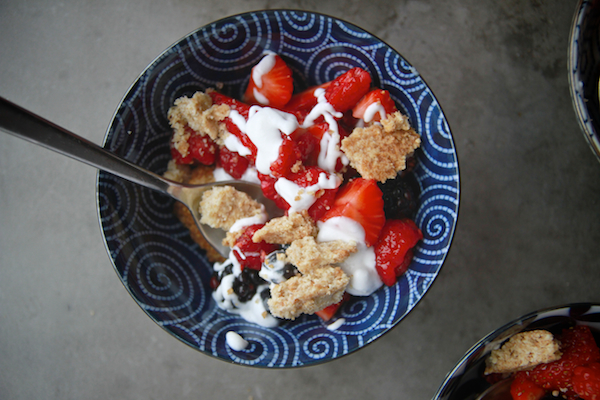 All the good things…IN ONE BOWL!!!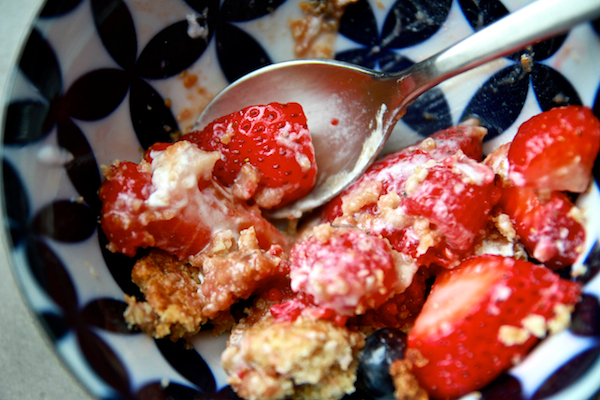 If you have leftovers and no berries- use bananas and add a little sprinkle coconut shreds to the top.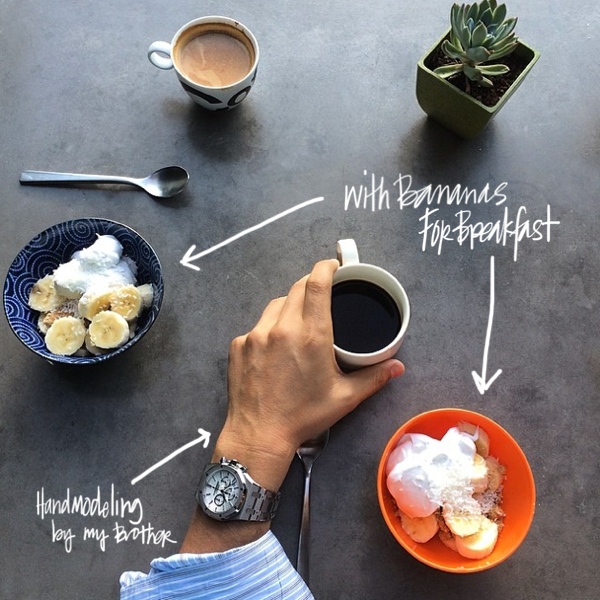 Apparently my brother's hand caused quite a stir on my Instagram as of late. He's flattered.
Dairy-Free Mixed Berry Crisp

serves 4-5

recipe adapted from The Mac + Cheese Cookbook

4 cups mixed berries (strawberries, blueberries, raspberries & blackberries)
2 tablespoons granulated sugar
1 tablespoon balsamic vinegar
1 cup coconut oil, melted
1  3/4 cup all-purpose flour
1/2 cup graham cracker crumbs (from about 3 crackers)
1/2 cup almond meal
1/4 cup packed light brown sugar
1/4 teaspoon kosher salt

Preheat oven to 400F. In a large bowl, mix the berries, sugar and balsamic vinegar. Let stand for at least 20 minutes.

In a mixing bowl, stir together the coconut oil, flour, graham cracker crumbs, brown sugar and kosher salt until well combined. Spread mixture on a parchment lined baking sheet and pat down with clean hands or a spatula.

Bake the crumb mixture until it turns light brown, about 10 minutes. Let cool completely on the baking sheet, then break it up into little chunks using the spatula.

To serve, spoon a few scoops of the crumb mixture into the bottom of each bowl. Top with macerated berries with some of the liquid on top of crumb mixture. Top with more crumble topping and a healthy dose of whipped coconut cream.