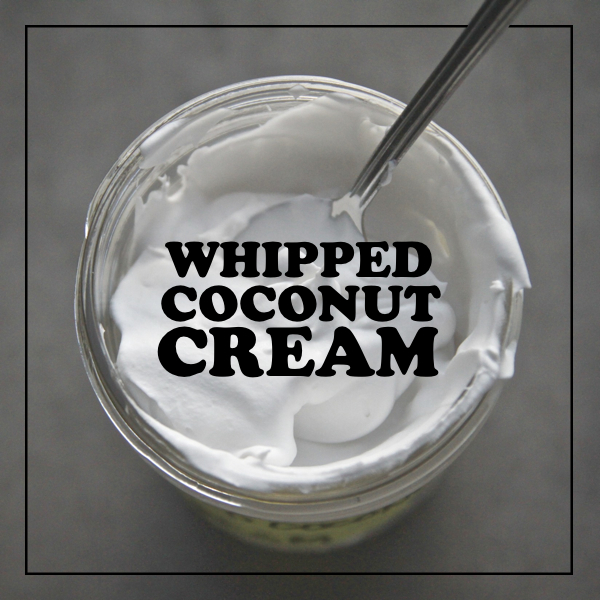 Say hello to my latest obsession. WHIPPED COCONUT CREAM. I saw this recipe online a few years ago and finally made some! If you haven't made your own whipped coconut cream, GO DO IT NOW.  If you've made it, isn't it incredible?? It's fluffy, it's creamy, it's sweet and it's become my favorite breakfast/after dinner treat for the past two weeks.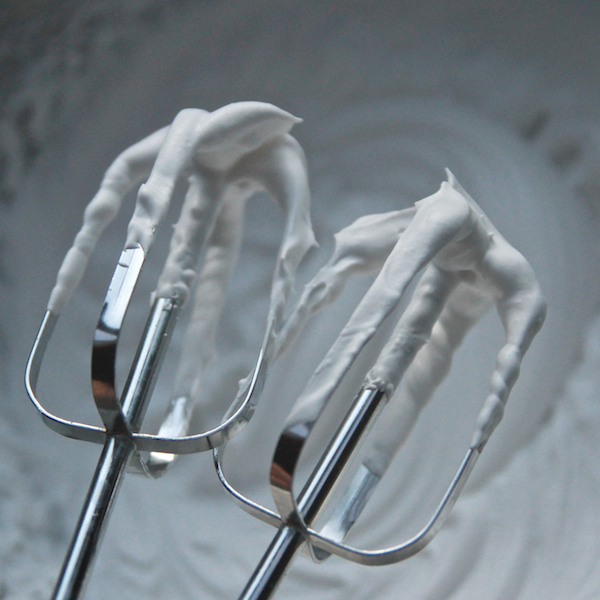 It tastes like whipped cream but it's completely dairy free.
I have a delicious recipe coming up this week that requires whipped coconut cream so stay tuned!
And we're off!
Two ingredients to make HEAVEN. You could use vanilla extract if you'd like.
Perhaps it will mask the subtle coconut taste? I like to keep it pure & simple.
First we start with a can of full fat coconut that has been refrigerated overnight. This is essential.
The fat will rise up to the top of the can and the coconut water will be at the bottom.
I open the can upside down so I can easily pour off the water/milk.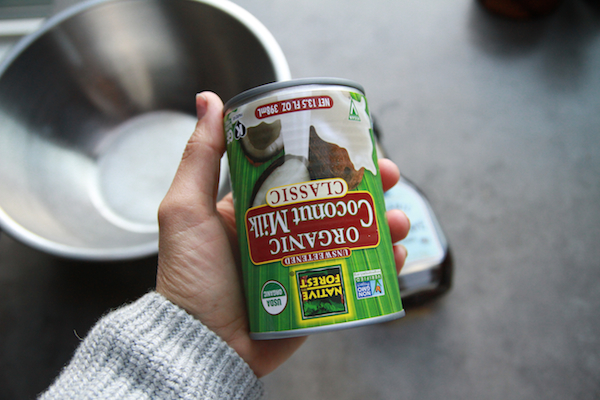 This stuff is so good in smoothies.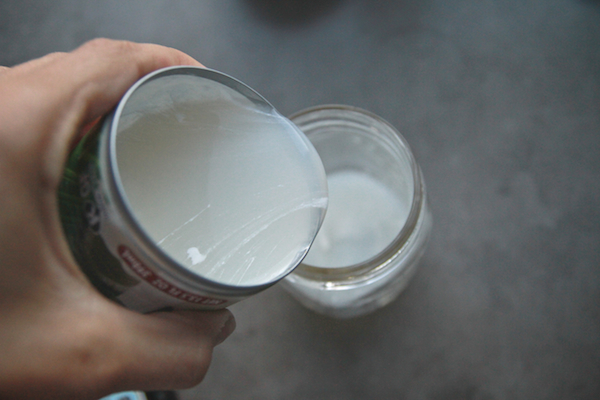 Scoop out the coconut cream into a large bowl.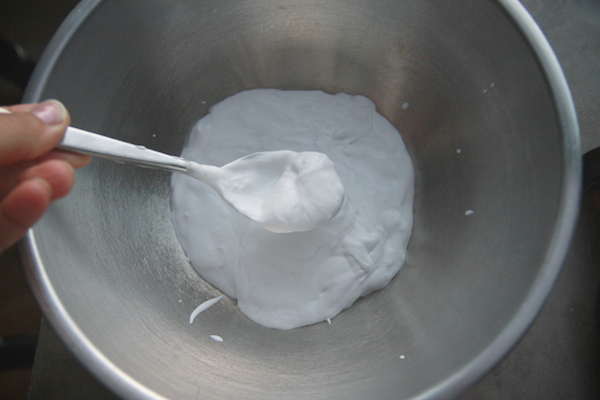 Get your hand beaters out and beat! Takes about a minute or two until you hit soft peaks.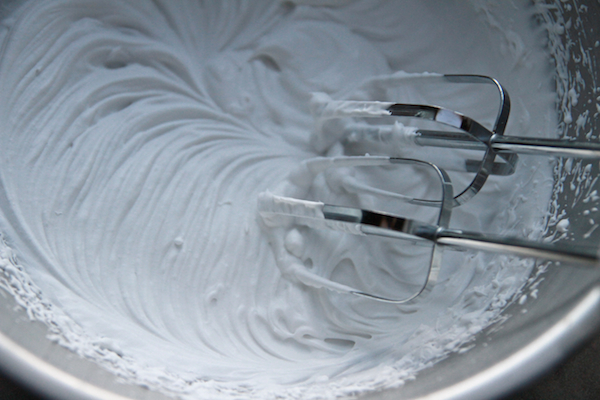 Transfer to a container if you're not ready to use the entire batch.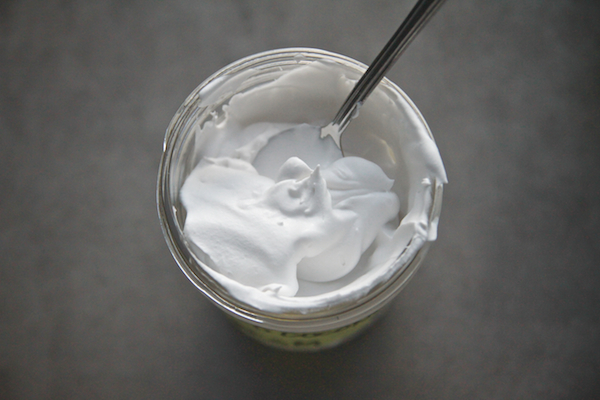 For those of you who shop at Trader Joe's, their coconut cream is ALL cream. So if you pop it in the fridge overnight and try to make whipped cream, you'll find nothing but cream. No water…just pure goodness. I highly recommend.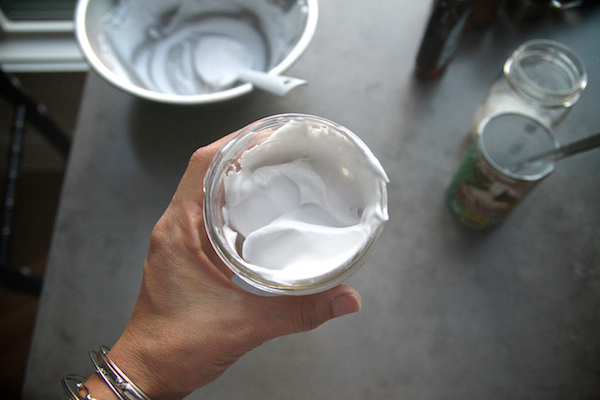 The whipped coconut cream will last for about a week in the fridge. You'll find that the texture changes a bit after day one; it's a mousse-like consistency. If you want it to be more like whipped cream, beat it again with the hand beaters.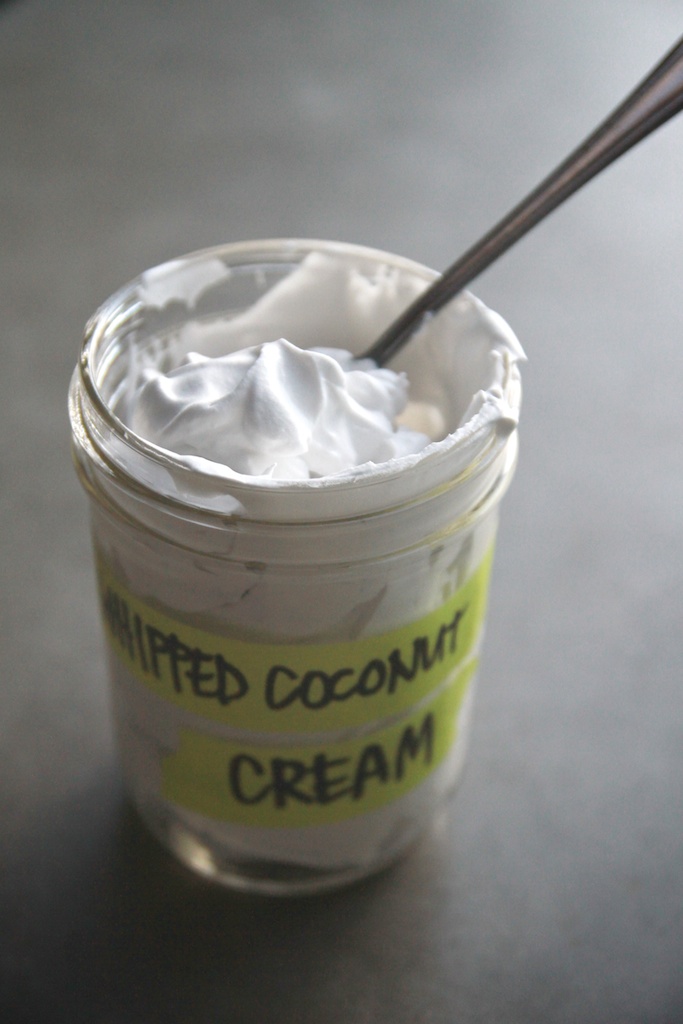 So now what do we do with it??
Fill a bowl with raspberries & sliced bananas and top it with that whipped coconut cream!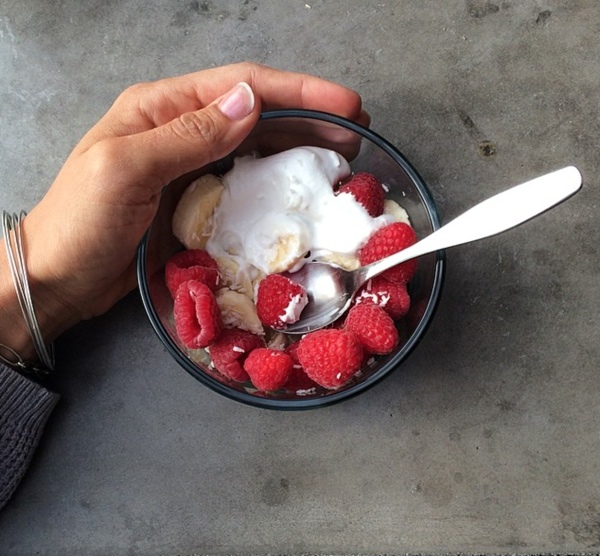 Coconut shreds on top of all of that cuz we're fancy. This has been my breakfast for the past week.
It is the perfect whipped cream substitute!

Whipped Coconut Cream

makes about 1 cup of cream

1  13.5 ounce can full-fat coconut milk (refrigerated overnight)
1 teaspoon agave syrup

Turn the can of coconut milk upside down and open top with a can opener.  Pour the coconut water into another container. Scoop the thick coconut cream out into a large bowl. Add agave and beat cream with a hand beaters until soft peaks form. Transfer to a container. Whipped cream can be stored covered in the refrigerator for up to one week.