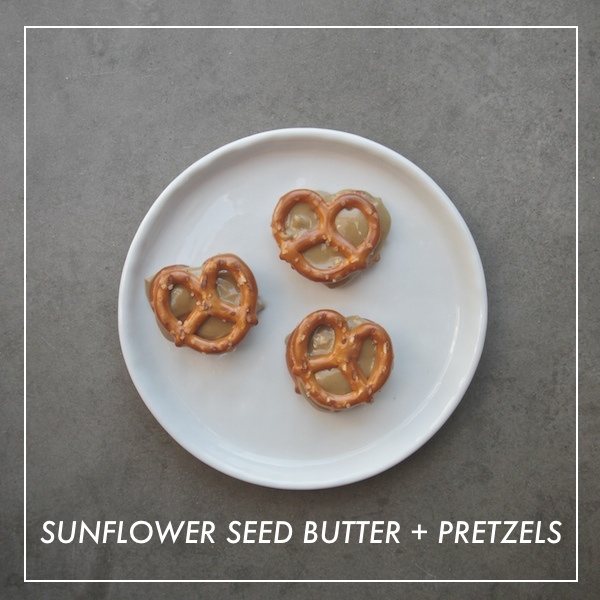 Let's talk a little bit about resisting temptation, shall we?
Have you ever had the peanut-butter stuffed pretzels from Trader Joe's? I'm quite fond of them. I won't even allow myself to try the chocolate covered version because I know I won't be able to STOP. I've had a bag of the salted peanut butter filled pretzels in my pantry for a few months. It tempts me EVERY TIME I open the pantry. I swear it's just waiting for my moment of weakness. It's saying "Tracy, have a bourbon drink! You're gonna love us with some!" Those pretzels know that bourbon makes a good catalyst.
My biggest challenge is having a full bag of something/ANYTHING around.  Let's be real….I will eat more of whatever it is than I should. I will portion some out and then go back for "just one more," until it's done.  With that said, I've found that if I put a snack on a plate and portion it out, then put everything away before I start eating, I'm in much better shape. I've also found that I really love sunflower seed butter but can't eat a ton of it like I can with peanut butter. I don't know what it is. Maybe it's super rich? Anyways. I sandwiched sunflower seed butter between two pretzels, made three sandwiches and ate three and that was that!
This is how I counteract eating a bag of peanut butter filled pretzels.