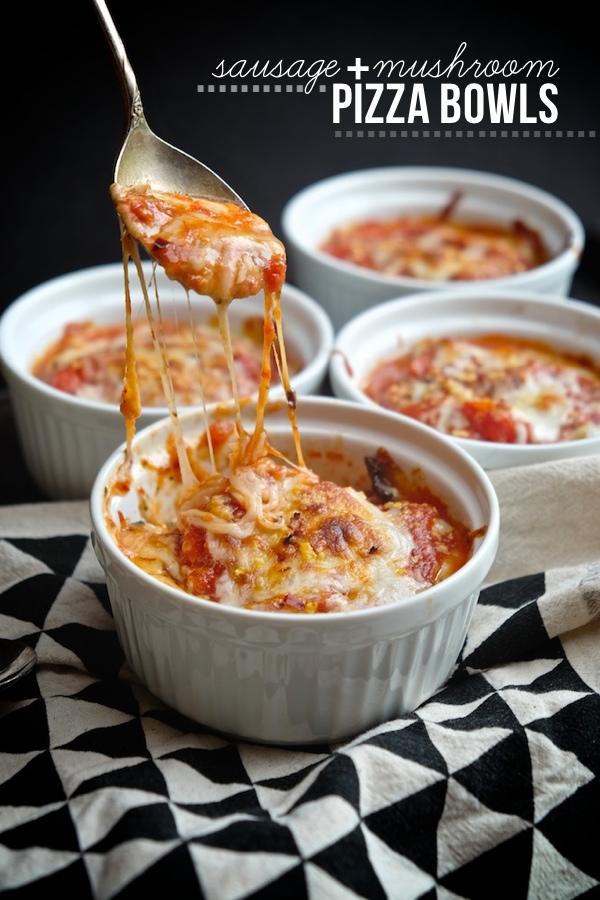 A few of you may remember me talking about my 3+ year stint of being low carb in college. I knowwwww, I even shocked myself. I lived off of a lot of chicken, creamed spinach, salad and these Sausage Mushroom Pizza Bowls helped me get through some rough times. Rough times…as in OMG EVERYONE IS EATING PIZZA AND I WANT SOME, times. The low carb thing worked for me though…sometimes I consider going back but then there's TOAST and I just can't commit to a life without toast.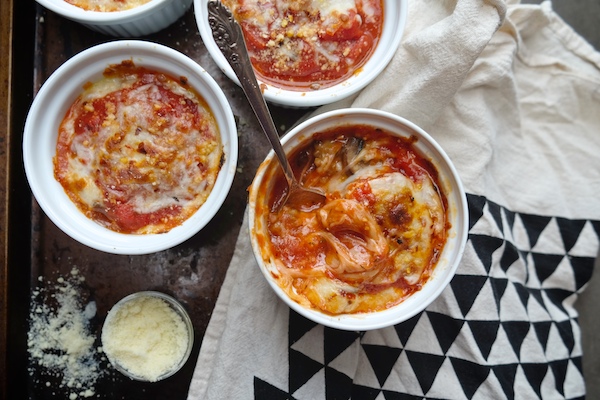 This recipe is super adaptable. If you're not a fan of sausage & mushroom (that's my preferred topping combination) then you can substitute whatever toppings your heart desires. Also! Throw some fresh spinach in the mixture too. Just sauté it at the very end with the sausage. The idea is that we take 8 oz. ramekins and create something like a little lasagna (sans the noodles) with them. I break this recipe up into four ramekins so you can freeze some or spread out your servings throughout the week.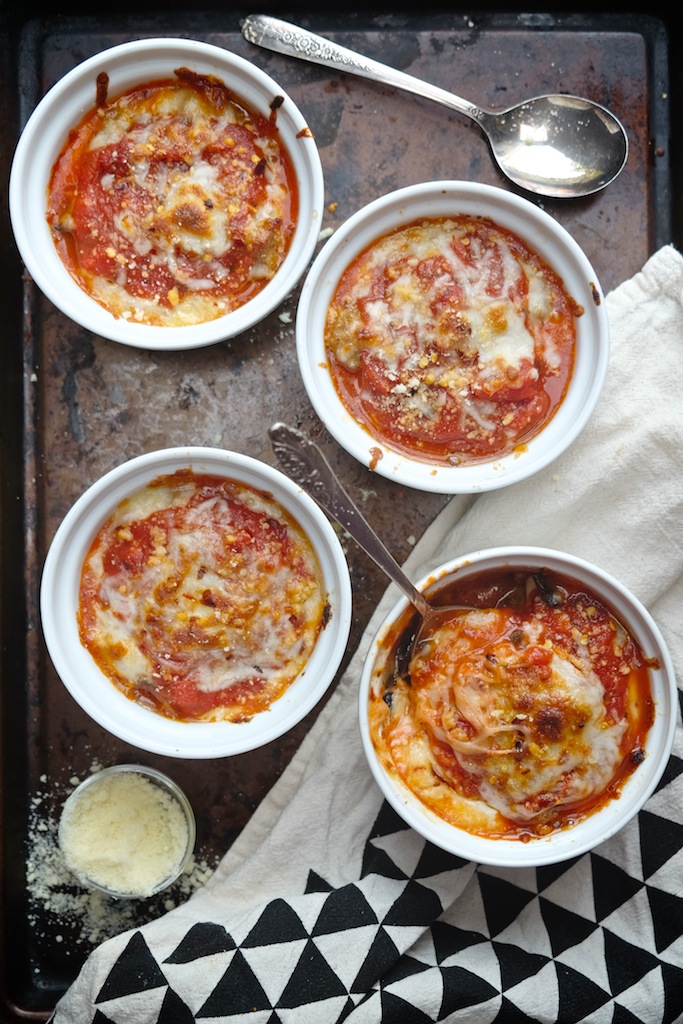 Cheese, sausage, mushrooms, red pepper flakes and marinara combine forces and give you THE PIZZA BOWL. The only thing missing is the crust…but if you feel so inclined, serve with garlic bread or garlic twists. If you opt out of the carb game then you've got yourself a totally gluten free dinner option.
If you have to live without pizza, at least you can eat the toppings.
And we're off!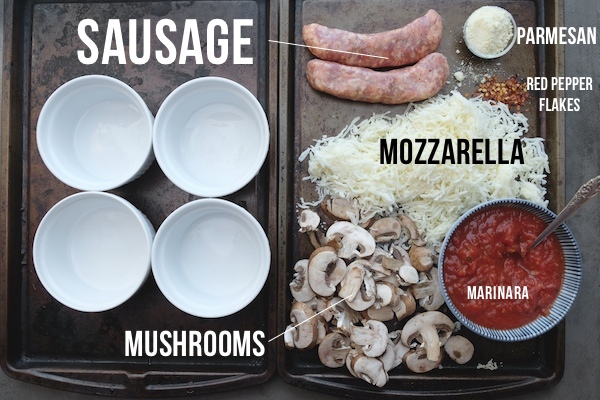 First we are going to cook the mushrooms. They go into a dry pan. No oil needed.
They cook for about 5 minutes. Stir occasionally so they don't stick.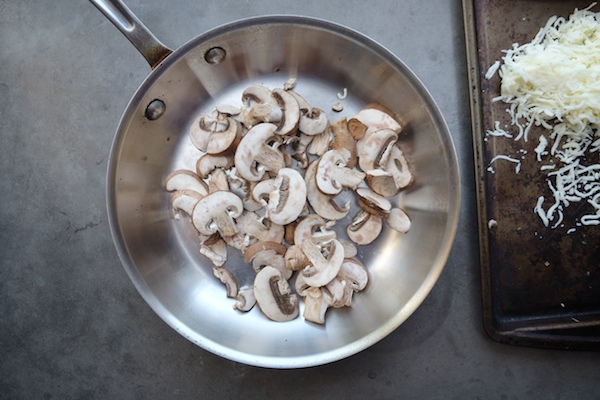 Start lining up your ramekins. Spread a layer of marinara on the bottom.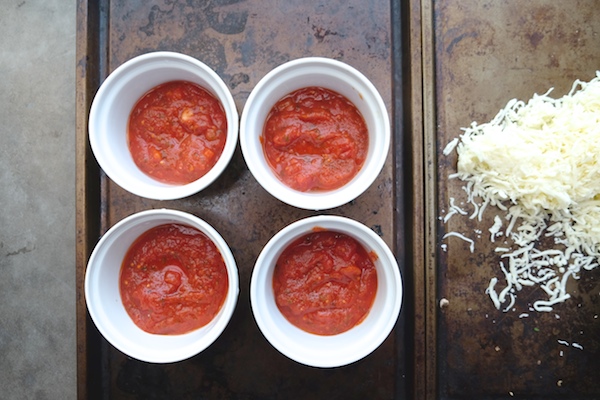 Top with cheese. This is a good base!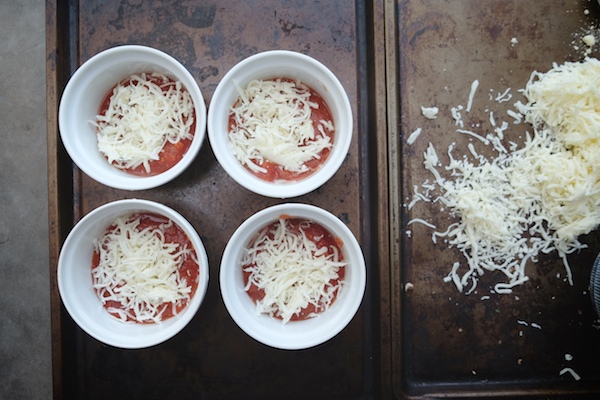 The mushrooms are done! It's magic.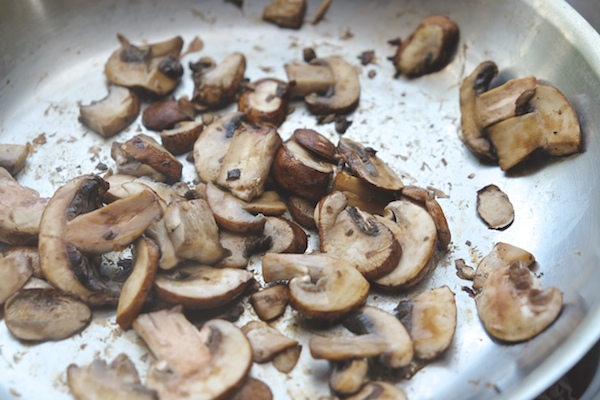 Take the sausage out of its casing and form into small meatballs.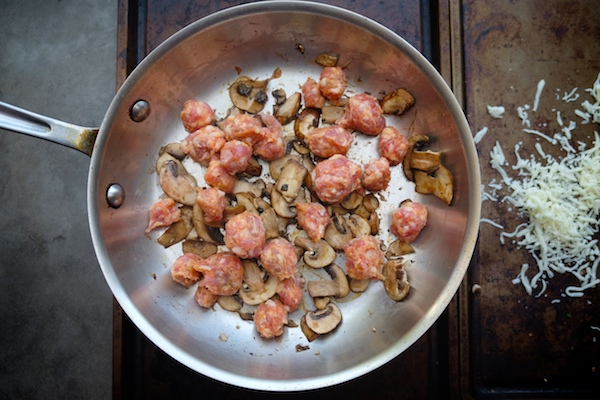 Cook. Brown. Break up if any of them are too big. Oh man. That's the good stuff.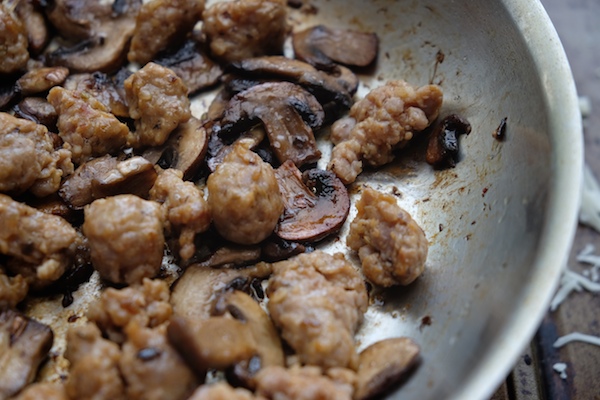 Add the sausage and mushroom layer down.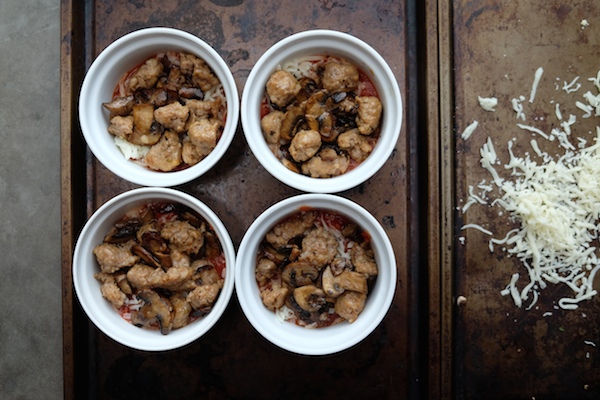 Mmm.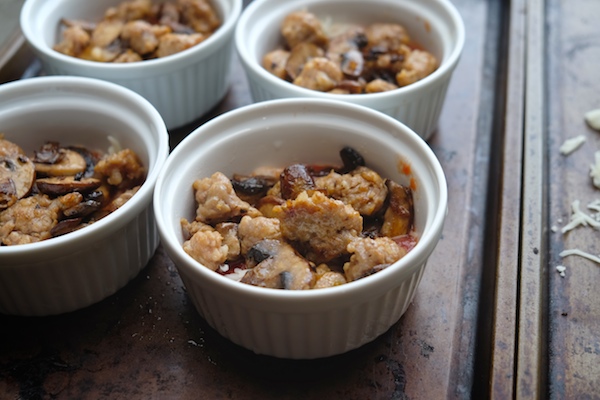 Top with cheese.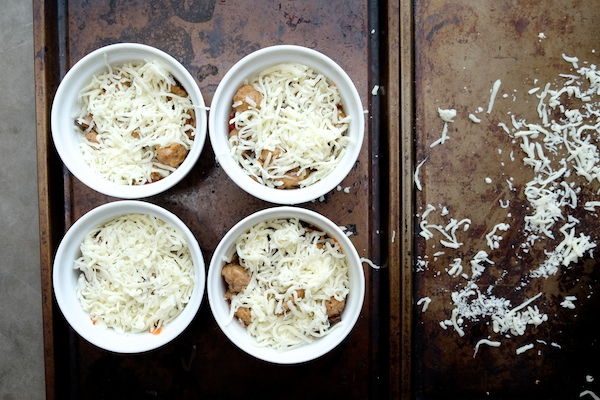 Followed by sauce.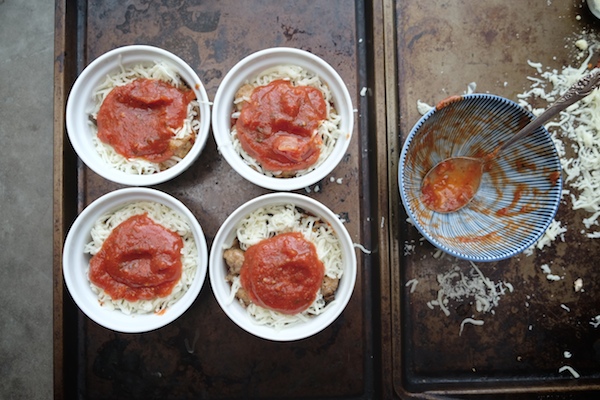 Followed by more cheese and red pepper flakes. Sprinkle Parmesan on top.
Now we put them under the broiler.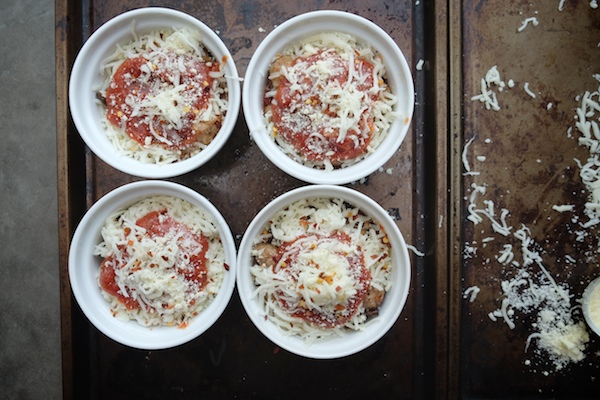 The tops will brown and the marinara will bubble.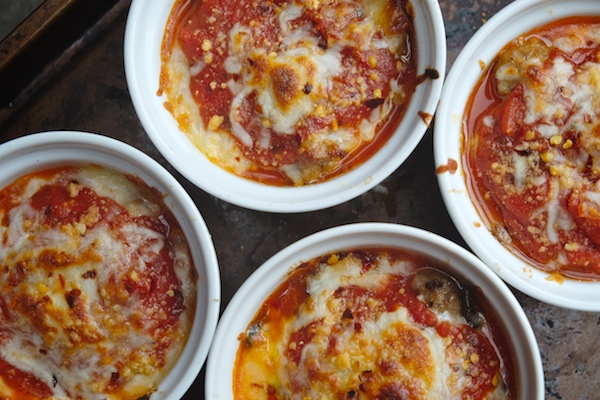 We dig in…without burning our tongues… good luck with that. PATIENCE, people. PATIENCE.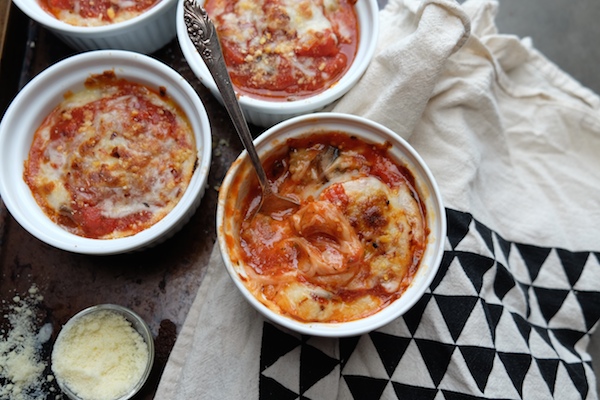 OMG.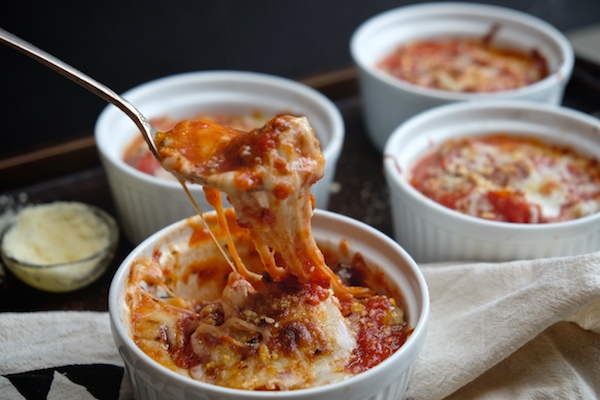 And for those of you who miss the carb aspect…grill some bread. Put it on top!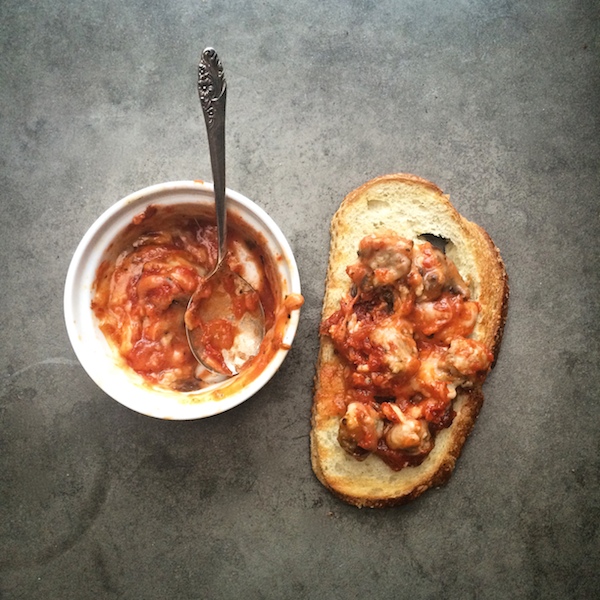 It all works out perfectly. And please don't tell me that it reminds you of Pizza the Hut...
Sausage Mushroom Pizza Bowls

serves 3-4

2-3 cups sliced mushrooms
2 Italian sausages
2 cups marinara sauce
2 cups shredded mozzarella
2 tablespoons grated Parmesan cheese
1/2 teaspoon red pepper flakes

Preheat broiler.

Heat medium sized skillet over medium-high heat. Add mushrooms to the dry pan and cook for 5 minutes. Mushrooms will soften and be a little squeaky. Remove the sausage from its casing and pull off 1/2 inch chunks. You want them to resemble small meatballs. Add to the pan and cook until sausage is fully cooked, about 6-8 minutes. Set aside.

Place for 8 oz. ramekins on a baking sheet. Place 2-3 tablespoons of the marinara sauce into the bottom of each ramekin followed by 1-2 tablespoons mozzarella. Divide the cooked sausage and mushroom mixture between the ramekins. Top with more mozzarella. Finish each ramekin with the rest of the marinara and sprinkle with remaining mozzarella. Sprinkle parmesan followed but a light sprinkle of red pepper flake on the tops of each pizza bowl. Place baking sheet with ramekins under the broiler for about 4-5 minutes, or until sauce is starting to bubble and the tops are lightly browned. Serve warm.