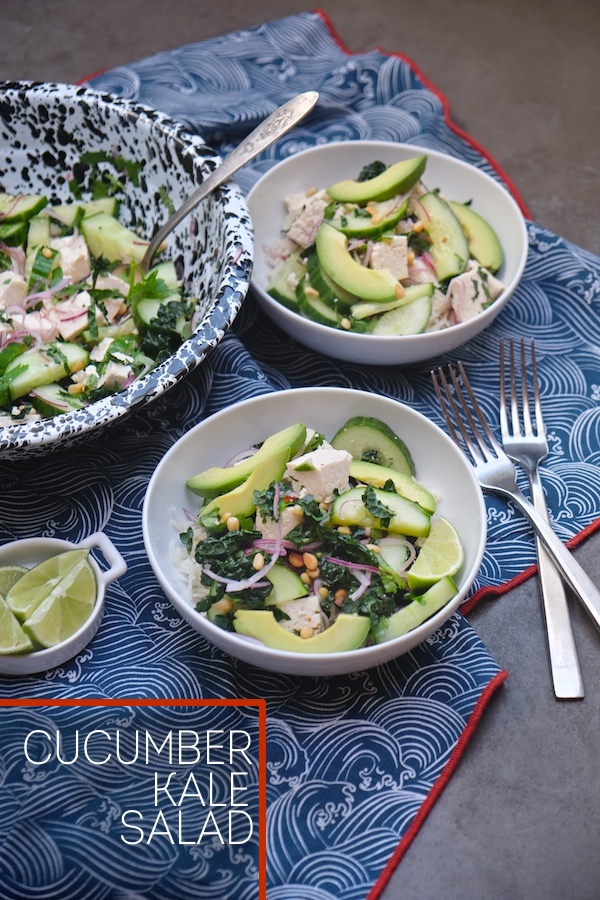 I was so excited to get my copy of Heidi Swanson's new cookbook Near & Far: Recipes Inspired by Home and Travel. It's been sitting on my nightstand for the past few weeks. I like to read a little bit before bed because I noticed that some of her travel photos help inspire my dream life.  I think I dreamt I was in Morocco last week. Heidi's new book separated into chapters Near-– being San Francisco and Far– being Morocco, Japan, Italy, France and India.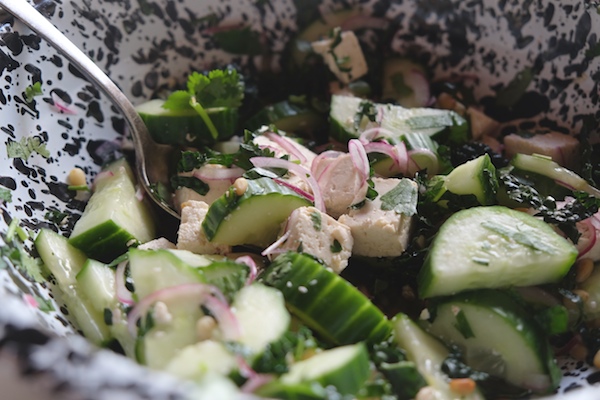 First stop! San Francisco- my home! This is actually the first recipe in the cookbook and I think it's the perfect place to start. We have a crispy cucumber salad, spiked with a tangy lemongrass vinaigrette.  Tofu soaks up a little bit of the dressing and the red onion slices are left with just enough kick to round out the salad. Pine nuts are a great addition too. I love how they subtly add a crunch with every single bite. A crunch that differs from the juicy cucumbers.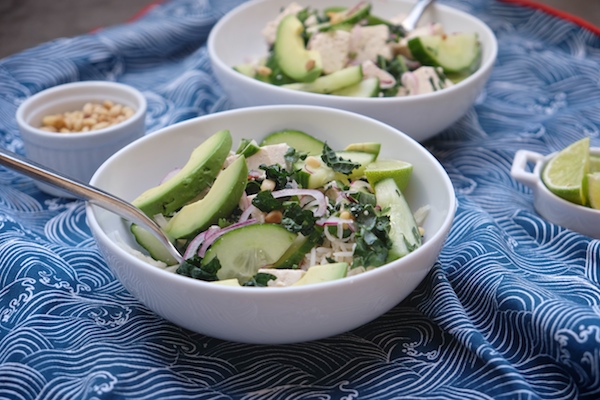 With salads like this one, it makes me so happy to live in the area that inspired this recipe.
This is the type of salad I crave at the start of the week. A total reset button salad. 
Let's gather our ingredients: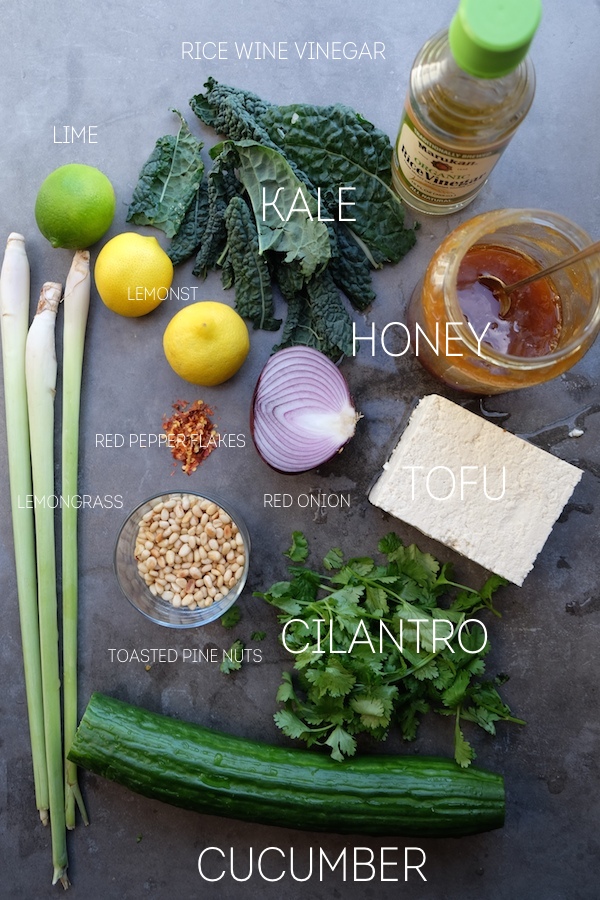 We're going to make the dressing first.  Chop up the lemongrass.
I think the recipe calls for it a bit finer. Should be finer than what I have here. Oops.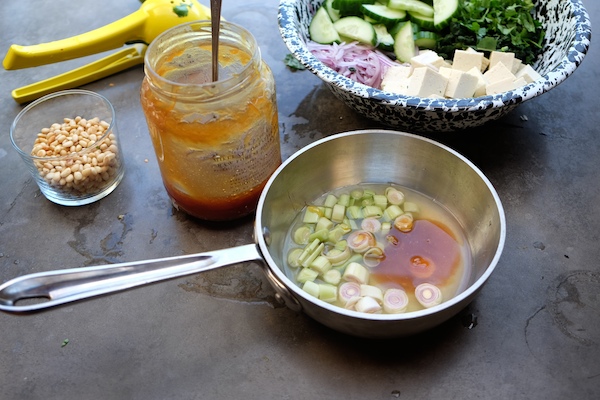 After the honey (which I bought from Heidi's amazing shop- Quitokeeto) dissolves into the dressing, we add red pepper flakes. We're going to let it infuse a bit.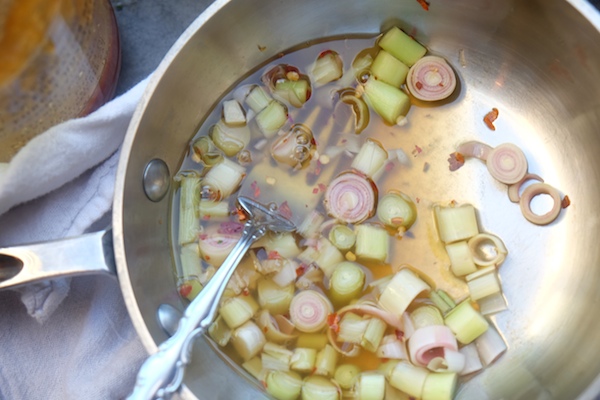 Chopped things.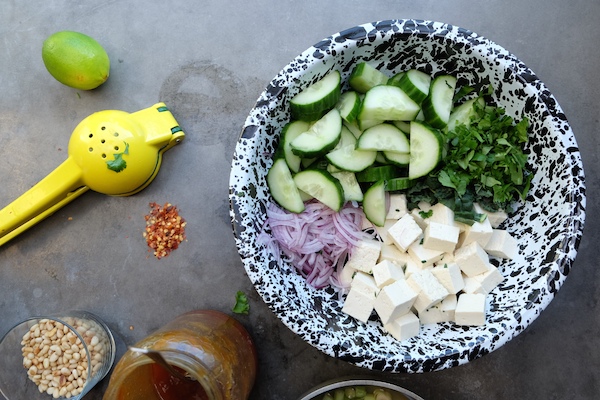 Dressing poured over. I removed the cumbersome bits of lemongrass.
Totally my fault. Chop it up smaller!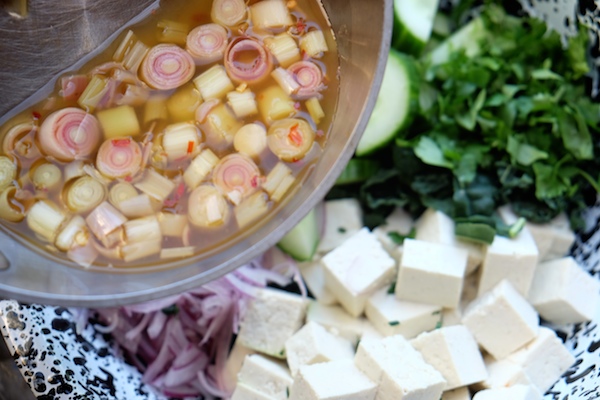 After the dressing sits on the salad for a bit, we serve it up! I had some slightly warm basmati rice from the rice cooker to use. So here we go. Cucumber Kale Salad with rice! But wait…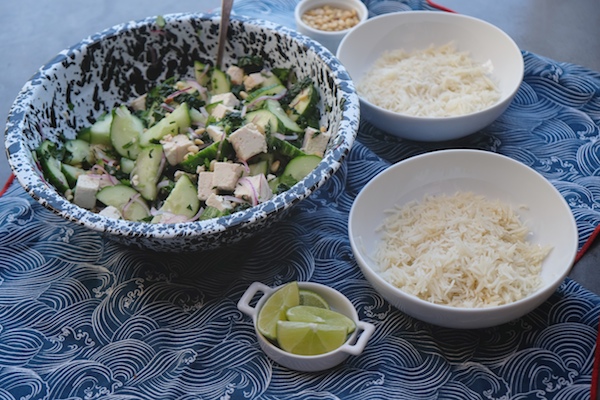 We add pine nuts…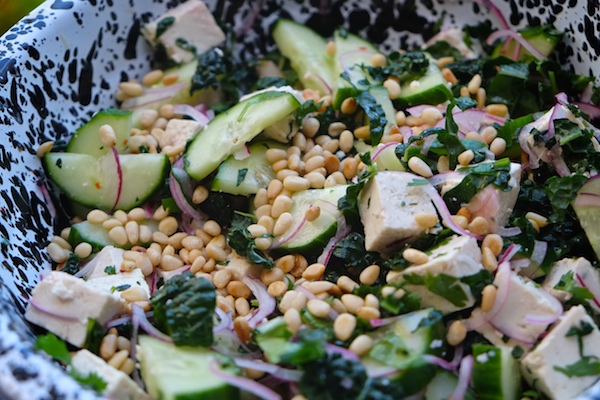 And somehow I got an avocado in there….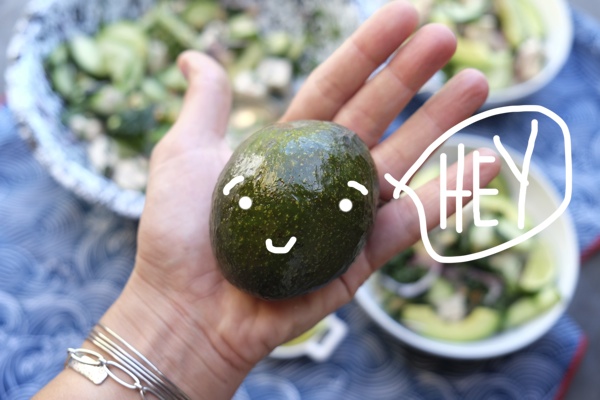 So healthy/hearty.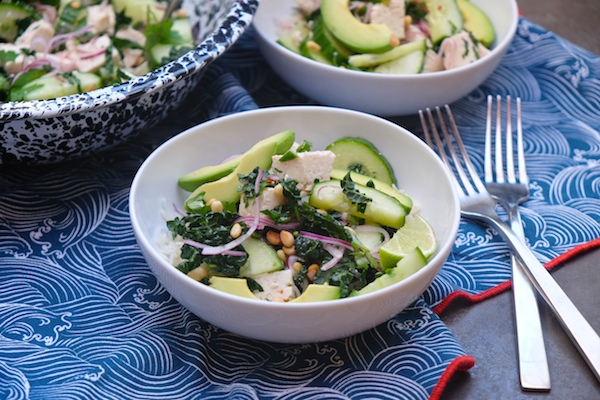 I bet you'll love this one. Thank you, Heidi.  Your work always blows me away. xo
Thanks for reading Shutterbean!  If you'd like check out my everyday life, follow me on Instagram and be sure keep in touch via Facebook, Twitter,  Bloglovin,  Pinterest, or subscribe via email to get new posts delivered to your inbox.
Cucumber Kale Salad

serves 4-6

recipe slightly adapted from Near & Far: Recipes Inspired by Home and Travel

1 large English cucumber, sliced into 1/2 inch chunks
1 small red onion, thinly sliced
1 cup chopped kale
1/2 cup chopped cilantro
12 oz. firm tofu, cut into 1/2 inch cubes
1/3 cup rice wine vinegar
3 stalks lemongrass, tender center only, roughly chopped
1/4 cup freshly squeezed lemon juice
3 tablespoons honey, or brown sugar
1 teaspoon sea salt
1/2 teaspoon red pepper flakes
1/2 cup toasted pine nuts
1 avocado, thinly sliced, for serving
1 lime, cut into wedges, for serving

Place the cucumber, onion, kale, and tofu in a large mixing bowl.

In a small saucepan over medium heat, combine the lemongrass, vinegar, lemon juice, honey and salt and simmer for a couple of minutes-long enough for the honey to dissolve. Remove from heat and whisk in the red pepper flakes. Let cook for 5 minutes, fish out the larger pieces of lemongrass and pour the dressing over the cucumber mixture. Toss gently and let sit for 15 minutes. Toss again and adjust salt, pepper and red pepper to taste.

To serve, top with pine nuts, fresh cut avocado and a good squeeze of lime. Serve with remaining lime wedges at the table.