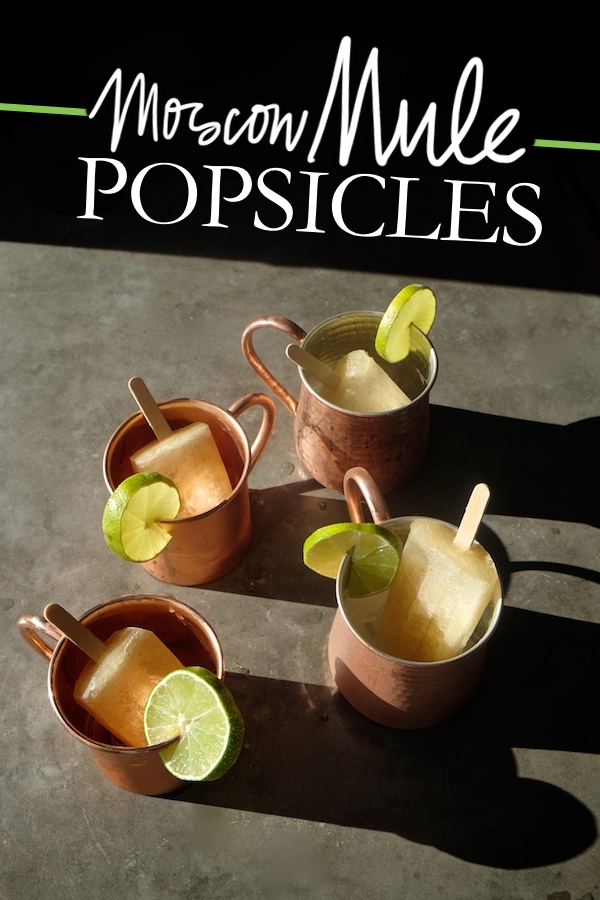 Wanna see something hilarious? Watch Oprah make a Moscow Mule (her & my favorite drink). She also does the same lime squeezing trick I do (when no one is looking). Learned that one from Alton Brown. Thanks, buddy.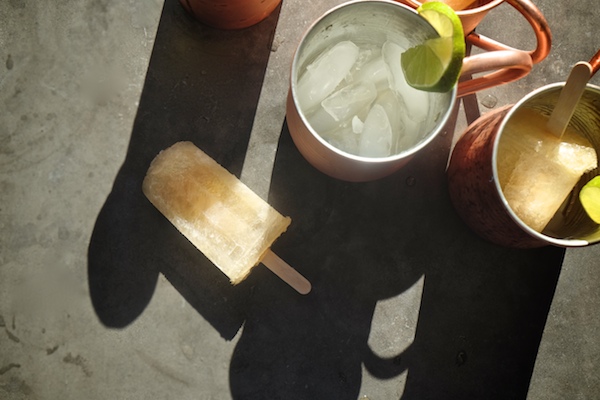 So we have my/Oprah's favorite drink here in popsicle form.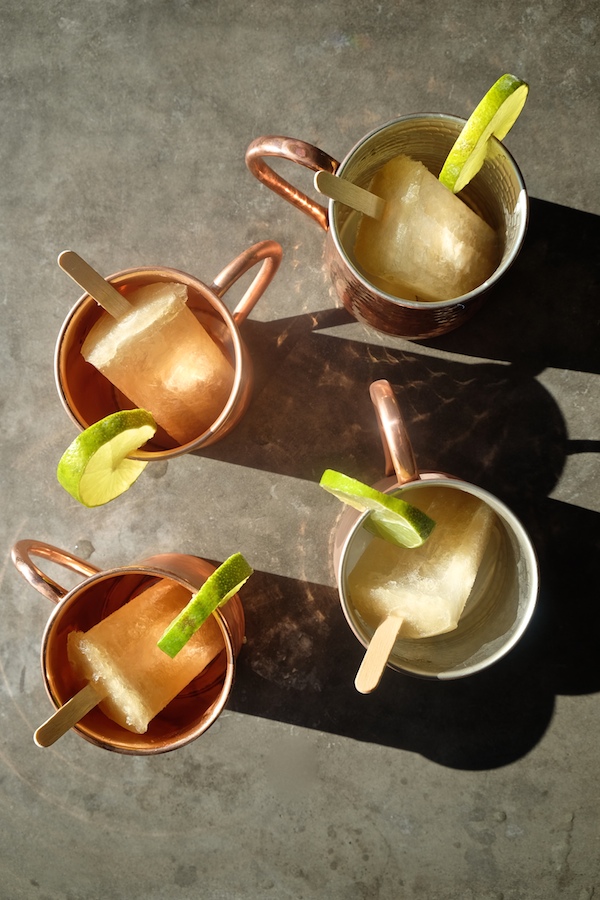 I took these pictures in the morning (before I had coffee!) and soooo wanted to finish the batch right there on the spot. I stared at the clock…counted the hours until happy hour and sadly wrapped up the popsicles for later. But here I am…typing this post out…dunking my second Moscow Mule Popsicle into an actual Moscow Mule…watching Oprah clips.  It was worth the wait.
I'm gonna go finish that video now… It took them FOREVER to figure out it was a TWIST OFF.
And we're off!
Simple ingredients…as per.
Ginger beer is my go-to mixer btw. This one (Reed's) happens to be my favorite.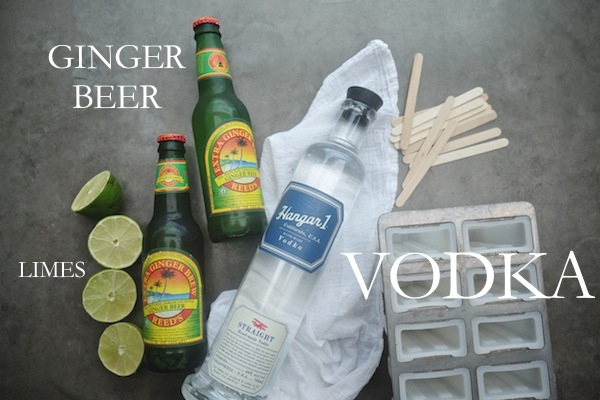 Limes…juiced….with or without my mouth. I'm not telling. Eww. Gross.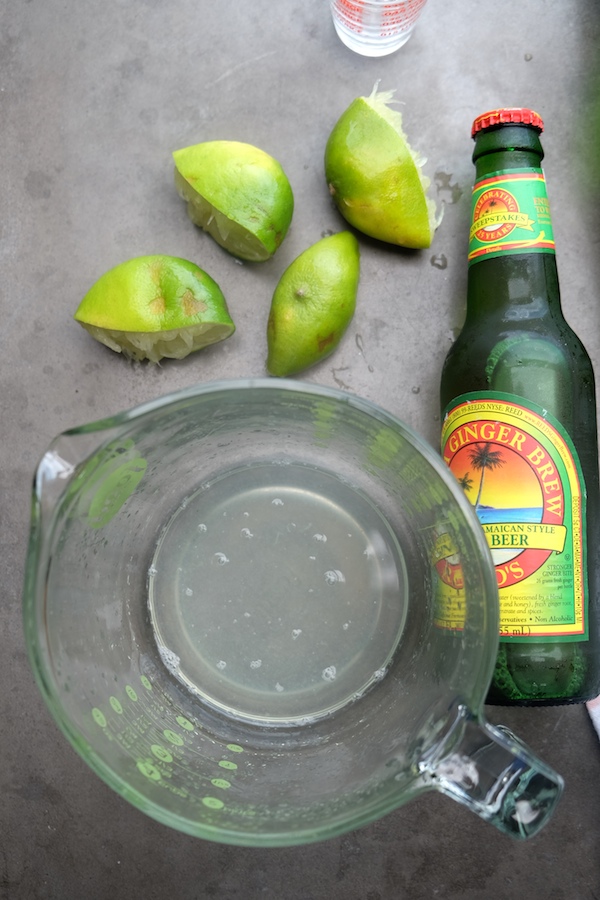 Ginger beer enters the picture.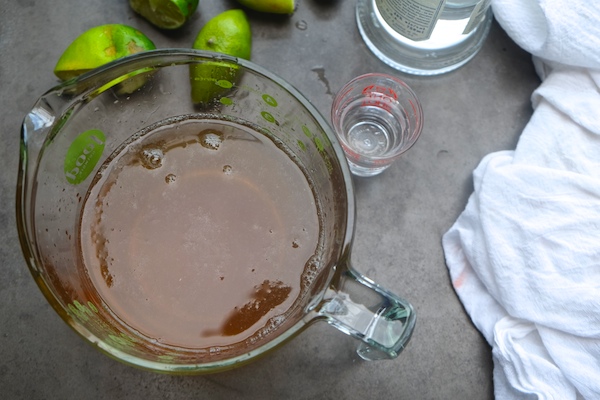 Vodka up in.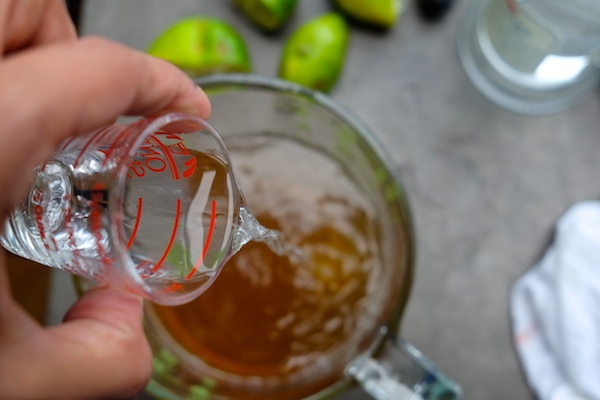 Get your popsicle molds ready… and pour in the cocktail.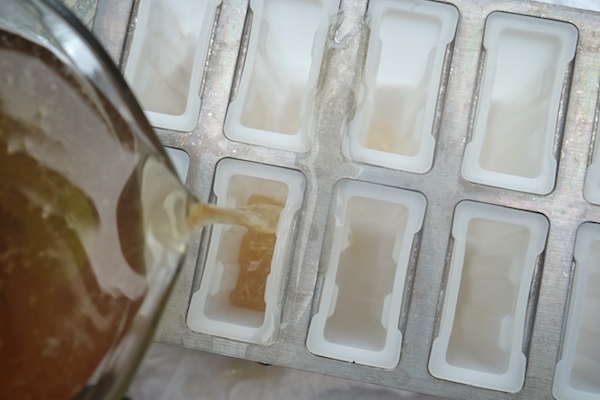 Bubbly! Bye bye. Off to the freezer you go…where I will wait an hour and put the popsicle sticks in you…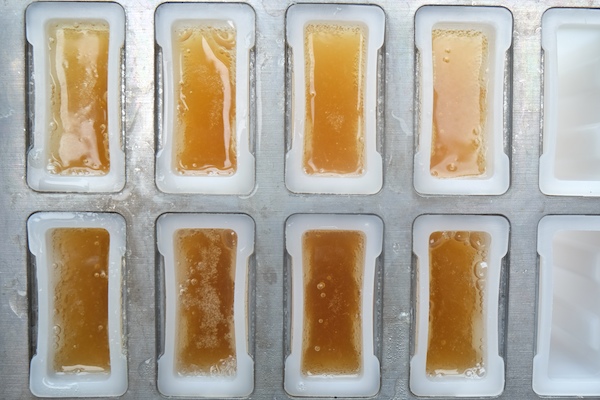 Un-molding!  Cups for serving….I mean you don't have to…but I want to dip my popsicle in a cocktail so…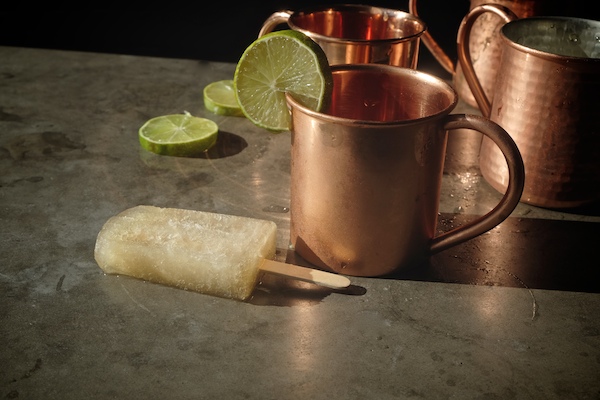 The bubbles in the ginger beer make the popsicle a little effervescent and the lime is perfectly balanced by both the ginger beer & vodka. It's cocktail heaven… in popsicle form.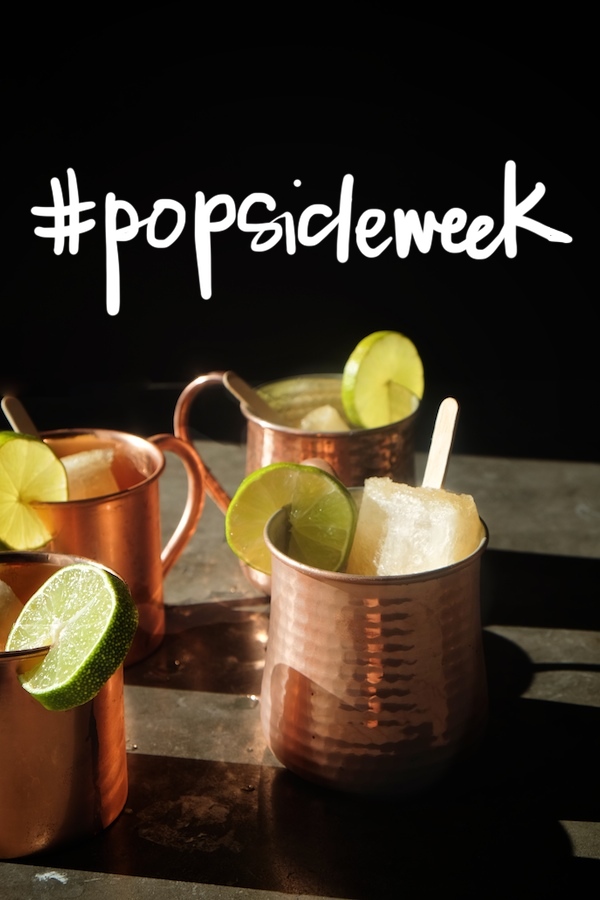 BAM!
By the way…. IT'S POPSICLE WEEK!!!!!  These pops are just one of several popsicles on the 'net this week thanks to my tater tot/coffee loving pal, Billy Green.
Moscow Mule Popsicles

makes 8 popsicles

juice of 2 limes
2 1/4  cups ginger beer
2 oz. vodka

Mix lime juice, ginger beer and vodka in a large measuring cup. Give mixture a good stir and fill each ice pop mold with the mixture. Place molds in the freezer for about an hour and then put the ice pop sticks in the mold. Freeze for 12 hours before serving.