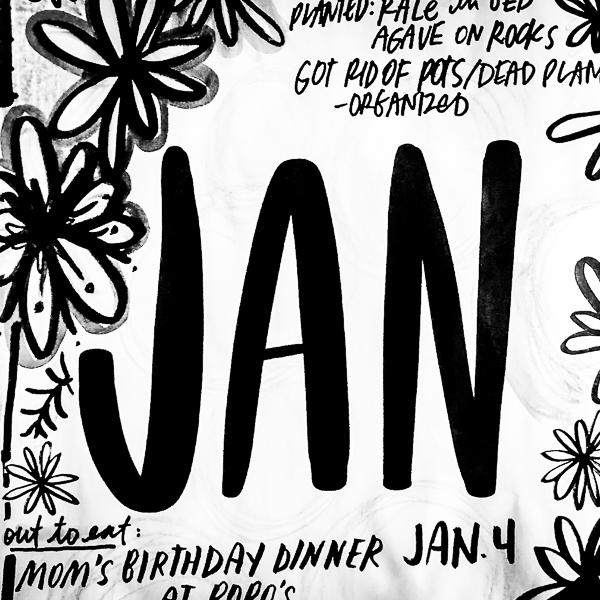 Currently: January 2019
It's the last day of January! How was your month? Mine was filled with ups and downs.
Ups: Sold a bunch of food journals/tracked food in my food journal/ feeling healthier + lighter as we start 2019!
Downs: doctors/hospitals/health stuff/send good thoughts
This month was busy getting over 1000 books out into the world. Thank you for all of your orders.  It means so much to me that you are joining me in this creative practice.
I told you that I would be working through my Currently 2019 Workbook this year and here it is!
Here is the first page.
Fill it out and you're instantly part of The Handwriting Club, here. I wrote a little more about that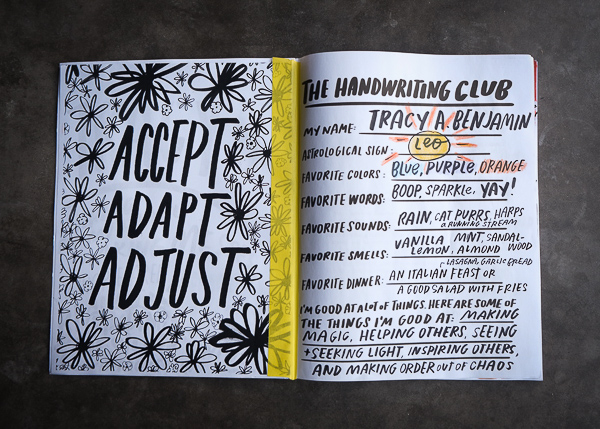 I've been having fun playing with the pages!  I've been using a Tombow brush pen
and a Tombow fudenosuke pen for the inside.
My word for the year: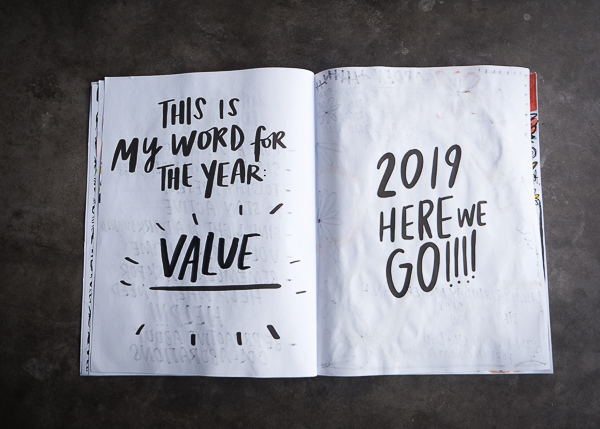 VALUE
1.the regard that something is held to deserve; the importance, worth, or usefulness of something.
2.a person's principles or standards of behavior; one's judgment of what is important in life.
(I'm mostly interested in nailing down #2)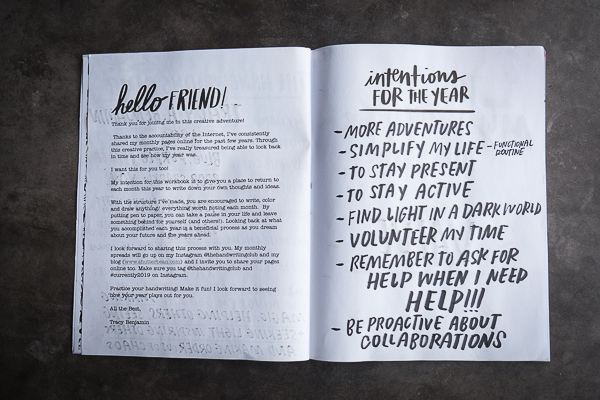 Intentions for the Year:
more adventures
simplify my life
to stay present
to stay active
find light in a dark world
volunteer my time when I have extra
remember to ask for help when I need help
be proactive about collaborations
What my January Looked Like:
A combination of light watercolor, pen and crayon. You can see my favorite art supplies here.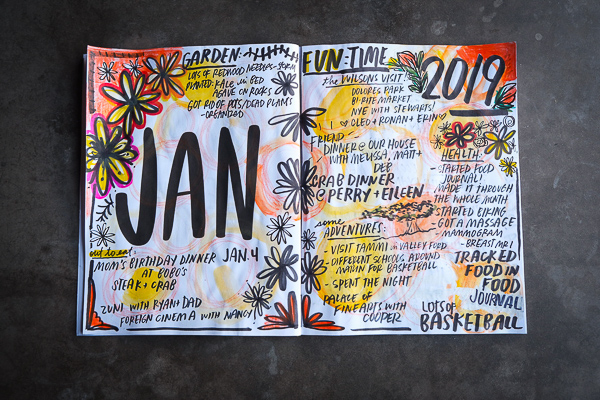 All the Good Things That Happened this Month:
I'm glad I made time to sit and think about all of the good things that happened this month.
This reflection was one of the main reasons why I started this Currently series to begin with.
Now I have a way to do it and practice my handwriting while spending time offline.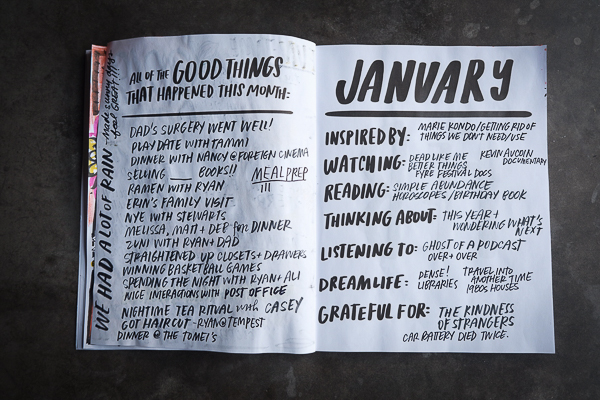 Inspired By:
Tidying Up with Marie Kondo. I watched one episode and forgot how much I like folding shirts her method. I did my shirts/pants and cleaned out my closet.
I spent a good chunk of time straightening up/clearing things out of my house.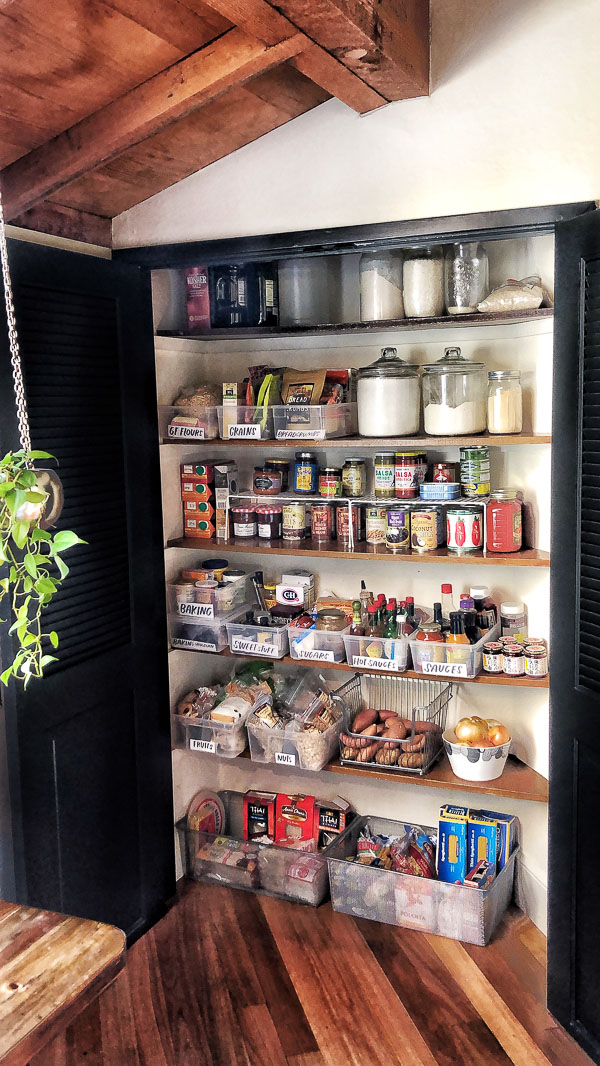 It feels good to have my pantry organized again!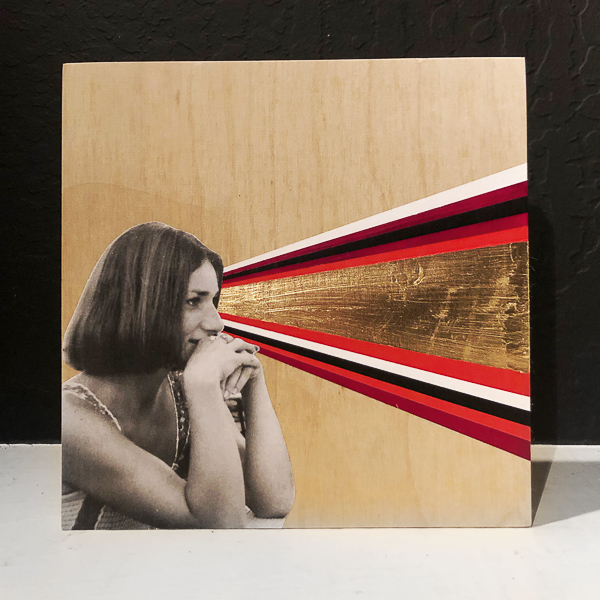 Inspired by my friend Tammi, who made me this painting of my Mom. I have it on my family room mantle right now and it's making me happy.
I'll have to put up my Mom's mylar heart garland for Valentine's Day.
That also reminds me, it's time to dust off her candy molds and make chocolate lollipops with Cooper for Valentine's day.
I need more art play dates. Maybe I need to do another ladies craft night.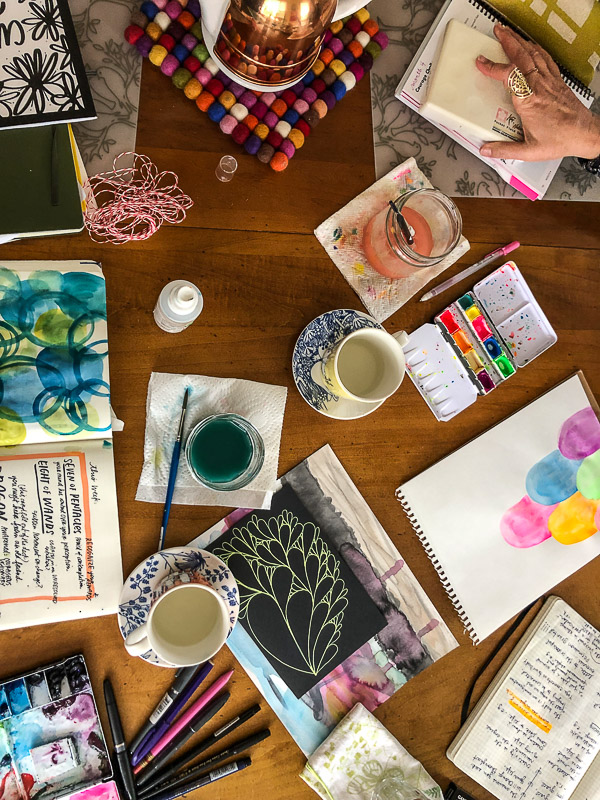 I shared how I keep my sketchbooks this month.

Watching:
This month, I watched the entire series of Better Things while folding laundry and cleaning my bedroom. It's such a good show. I really love Pamela Adlon. I really love the way she dresses in the show. I'm so curious what's going to happen with the show since Louis C.K. isn't working on it.
Also watching: Dead Like Me (forgot how much I loved that TV show!) and The Office. Not getting through many of them cuz I keep falling asleep.
Recommend: Larger Than Life – Kevin Aucoin documentary on Netflix.  I loved him so much when I was young. Such a creative and talented soul!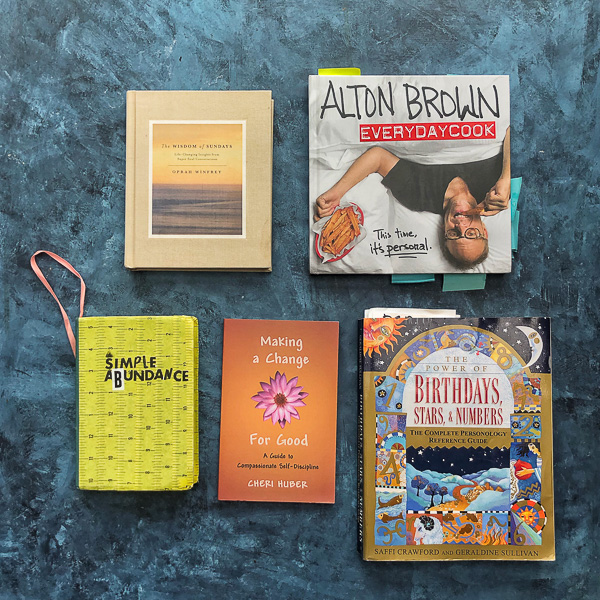 Reading:
I haven't had enough time allocated to reading, but when I'm having coffee in the morning I've been reading: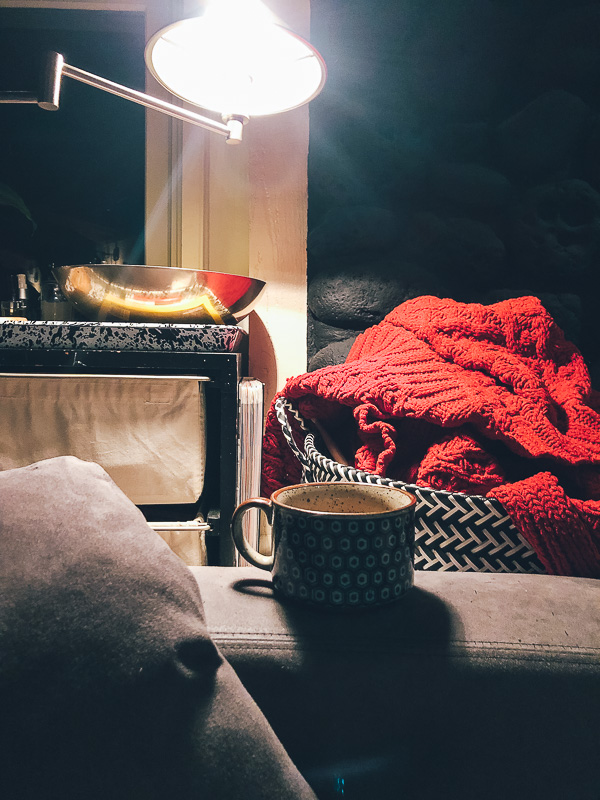 Thinking About:
This year! I'm excited to be working through my Food Journal and Currently Workbook with others.
Been thinking about my Mom in the mornings because I drink my coffee in the same spot she did when I was a kid. I've been using her reading light too. She lights up my mornings.
Listening To:
This month for car rides with Cooper, he requests:
Also still listening to Dorothy Ashby a lot. She destresses me.
Been loving the Ghost of a Podcast with Jessica Lanyadoo. I like listening to it and writing notes in my sketchbook.
Dream Life:
My dreams have been really dense this month. I've been waking up going WHOA. That was a lot. Sometimes I remember them, sometimes I don't. I do know that the landscape of my dreams is in the past. There's something familiar about it in my childhood.  My brain is making space for new things, I suppose. I think my Mom has been around in my dreamscapes. I feel her presence but don't always see her.
Eating/Drinking:
This month I've been working through my food journal with the focus on FOOD BEING NOURISHMENT instead of a numbing tool.
Reading this book about emotional eating
 has really helped!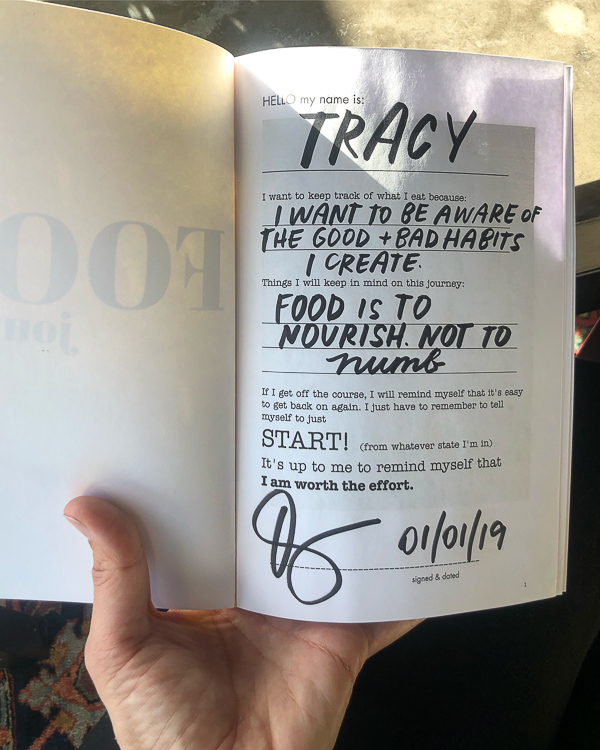 I also was on a roll with meal prepping this month!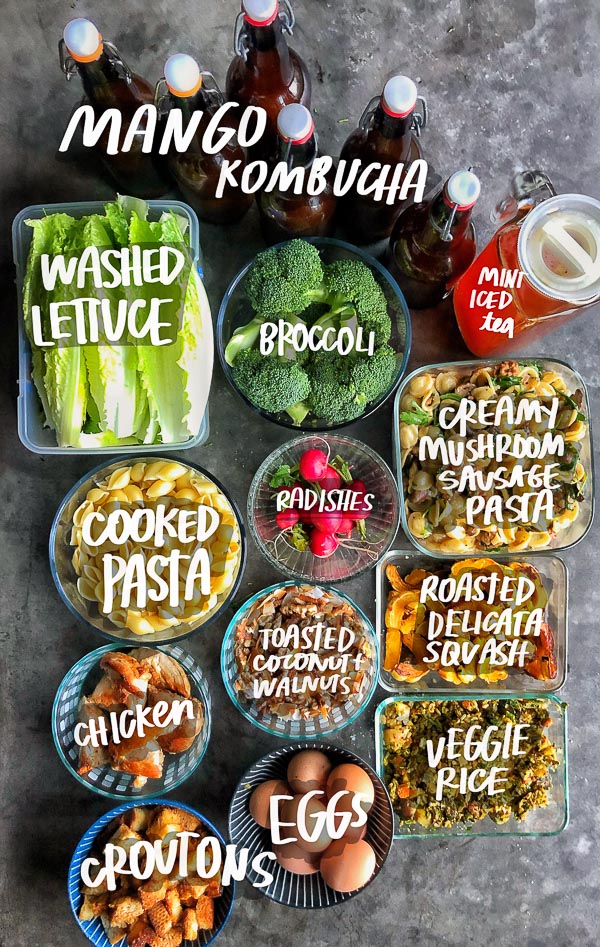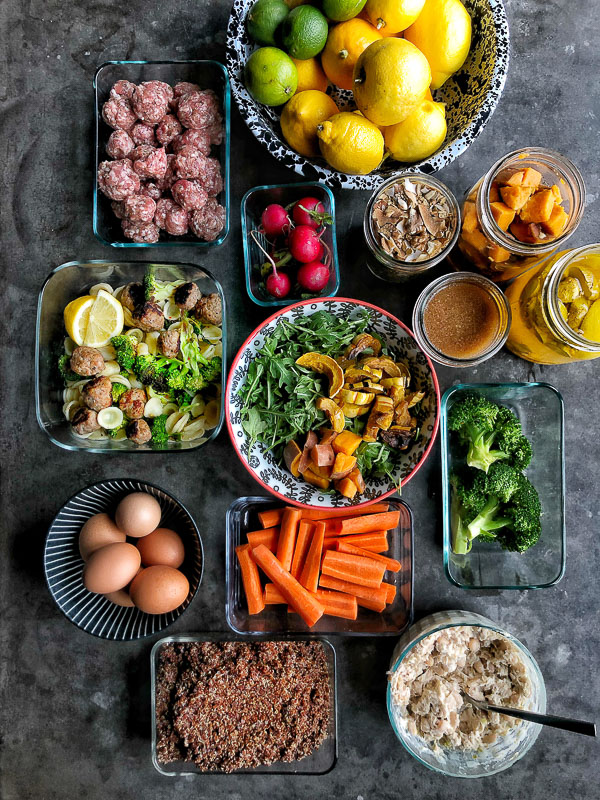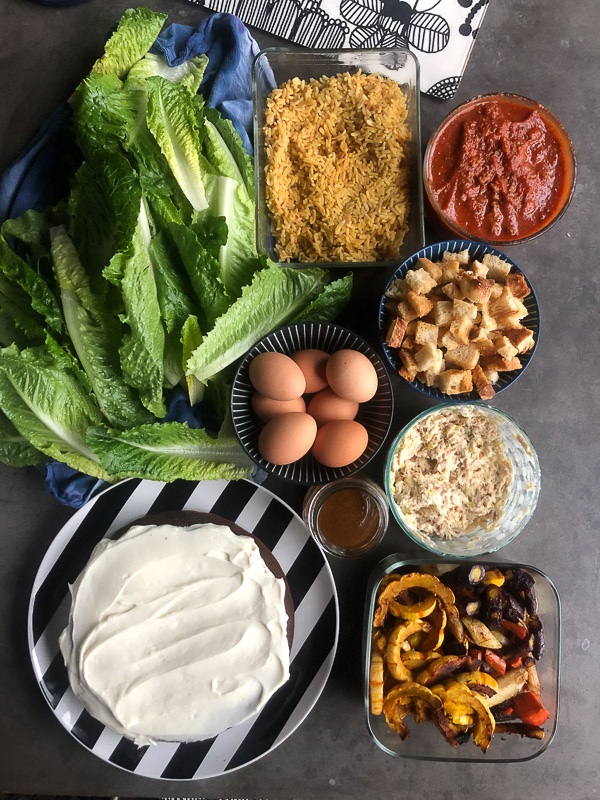 And when I'm out to eat, I'm starting to trust myself to not go overboard!
And if I do, I remember that tomorrow is a new day!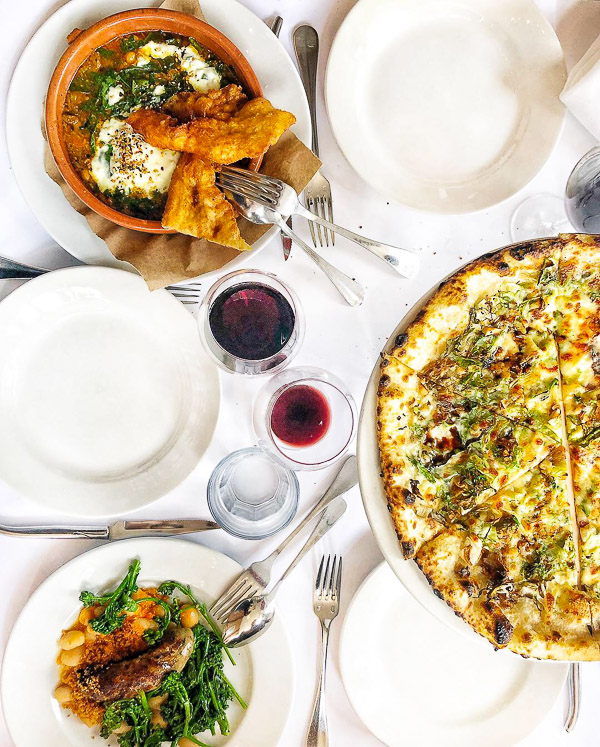 Turmeric lattes have been curbing my afternoon snack cravings.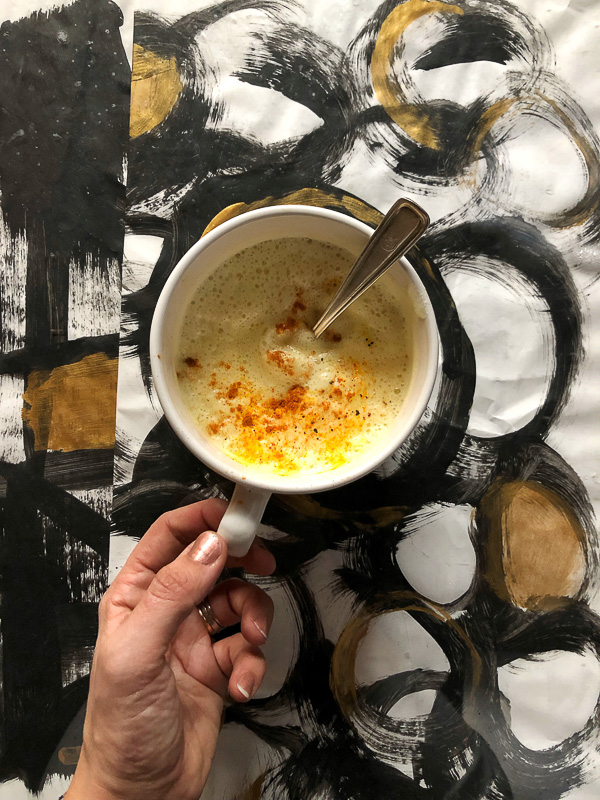 I fell in love with S&B crunch chili garlic sauce
this month and have been eating it EVERYTHING.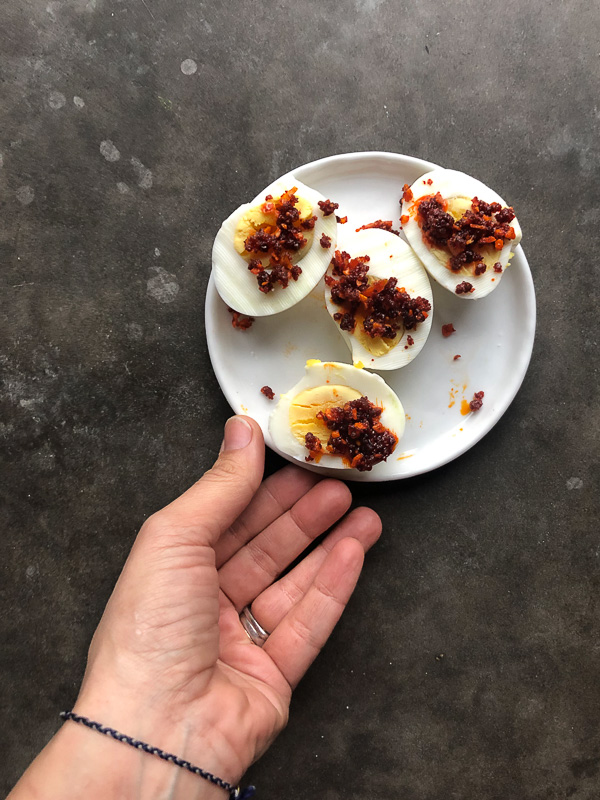 So many of you are making my Creamy Mushroom & Sausage Orecchiette and that is making me SO HAPPY.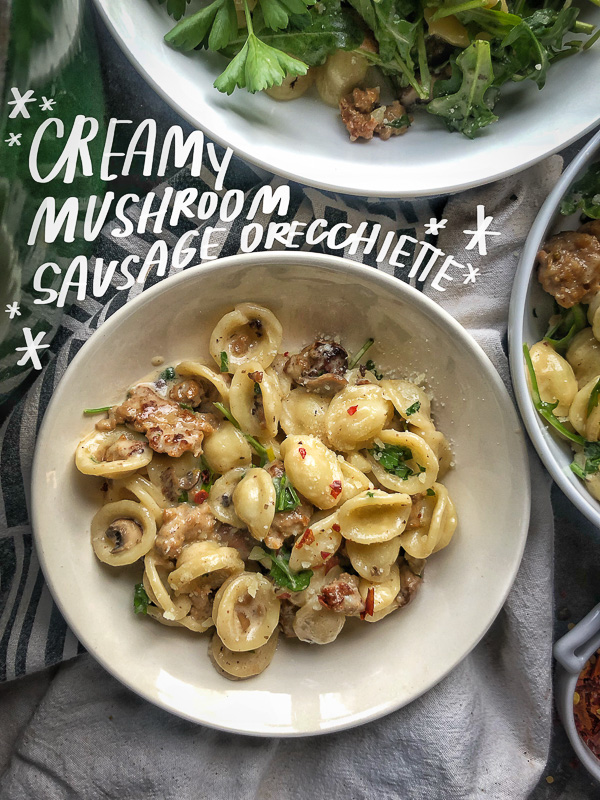 This month we tried ButcherBox and loved the experience. Their bacon was fab.
They're giving my readers $15 off your first box and free bacon when you sign up!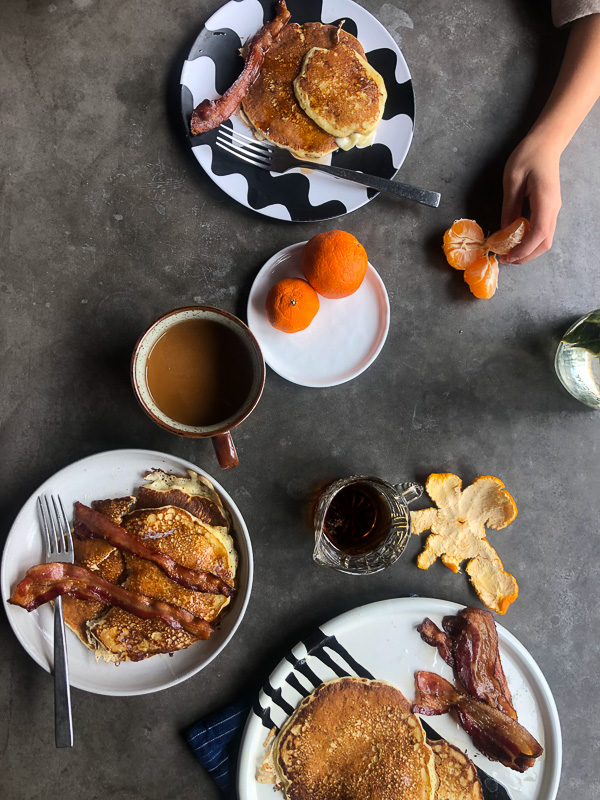 Around the House:
Zen garden coming along. I have been finding a lot of zen in leaf blowing, LOL.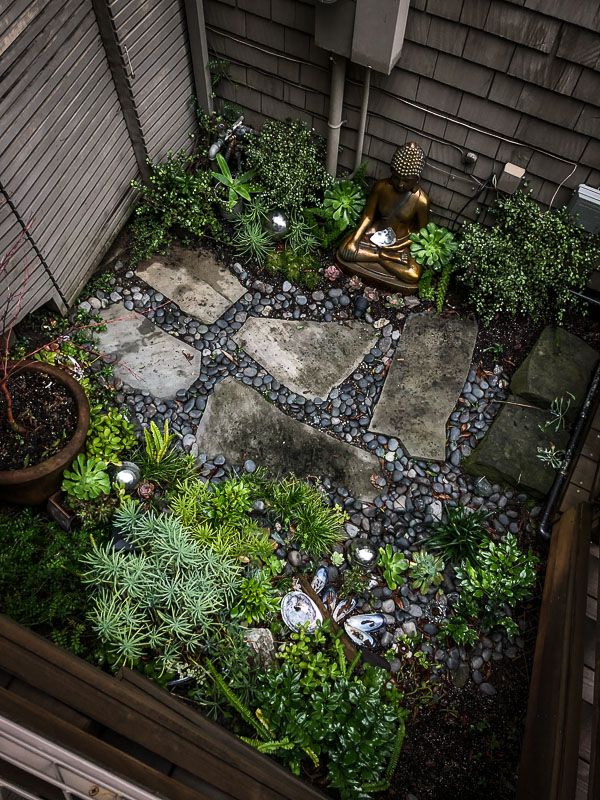 My kitchen in January smells of lemons and narcissus.

New stools at the dinner table. I realized that they totally abolish that
STOP LEANING BACK IN THE CHAIR argument we parents love so much.

Had a dinner party! Went to a few dinner parties!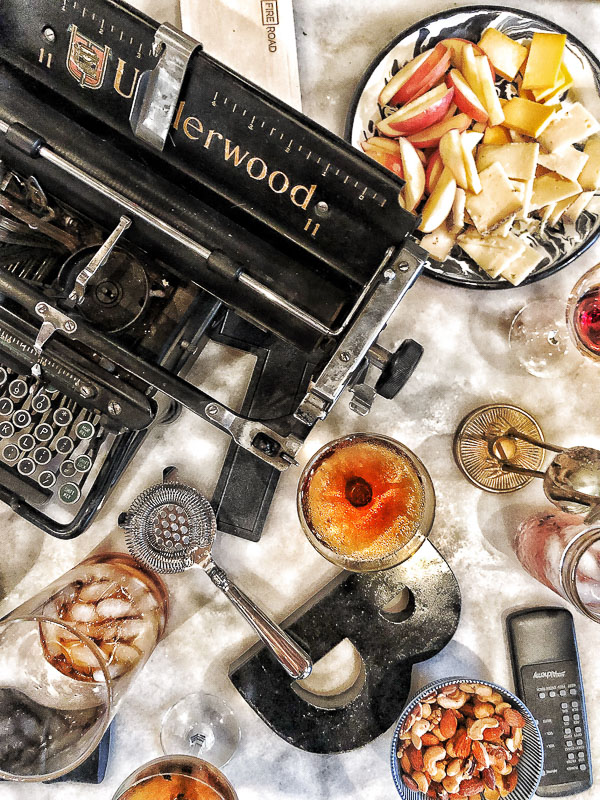 January is when Mom's rosemary blooms.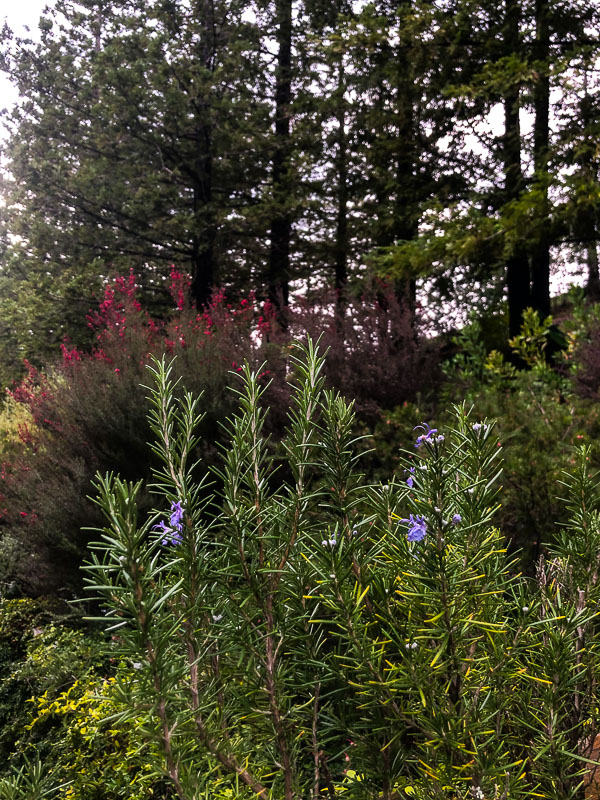 Self Portrait for January: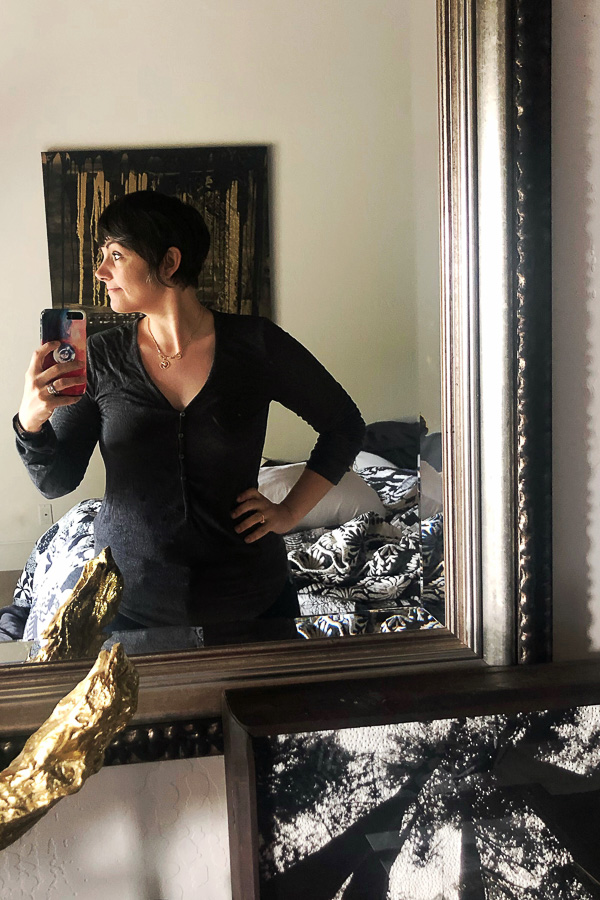 How was your January? Are you looking forward to anything in February?
If you're working through a Currently Book and you're on Instagram, make sure to tag me @thehandwritingclub!
We would love to see how you use your workbook.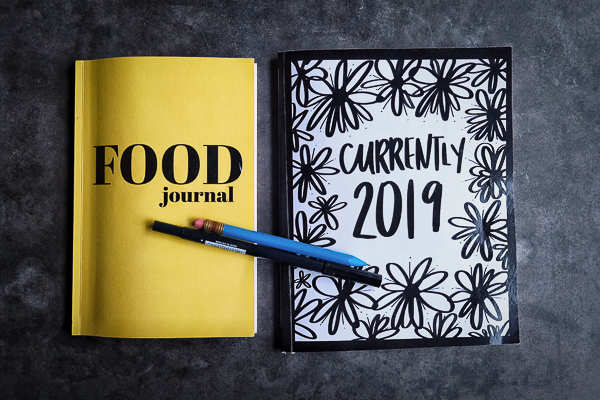 Get your food journal here! 
If you're an International buyer, Food Journal with International Shipping!
Currently 2019 Workbook   <—- here
Goodbye January, HELLO FEBRUARY!