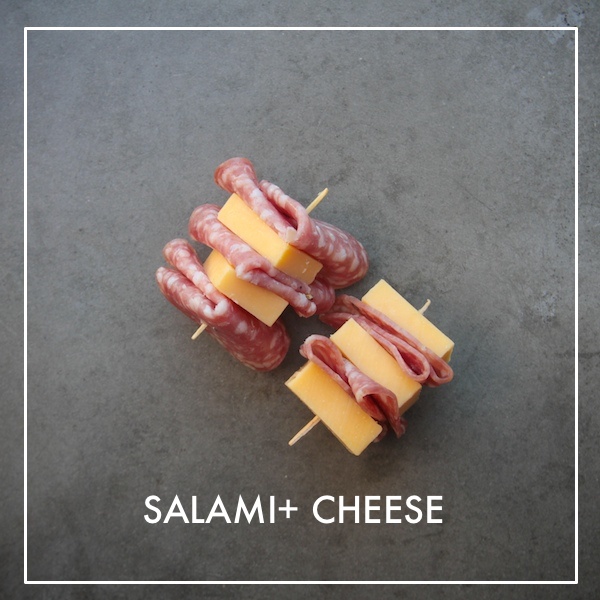 This is not a new combination. Nope. It's just something that I ate a lot when I was low-carbing it. I would take a slice of salami, add a piece of cheddar to it and top it with an almond for crunch. This snack could end up as a meal sometimes…especially if mustard was introduced to the scene.
This serves as just a reminder for you that you can make a really good/protein packed snack out of two ordinary things. Sometimes all you need to do is change the way it's presented and you can turn something from boring into something more exciting. Here we take salami + cheese and we skewer them on a toothpick. I'm all for portable snacks that have their own sticks. Plus I kinda like stacks so you know….win/win.
To see more of my Thursday Snack Ideas, follow my Pinterest Board!