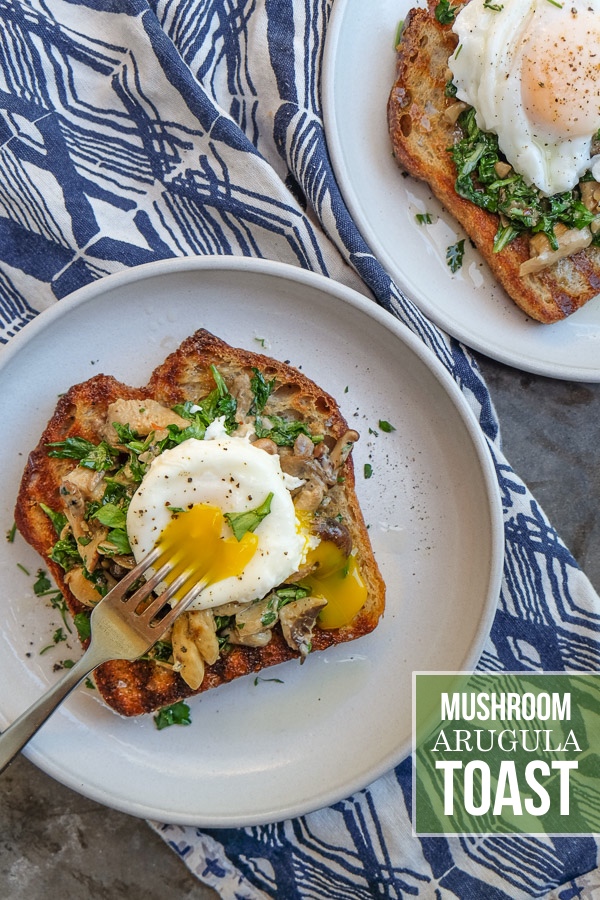 Sometimes I forget about mushrooms. I forget how much I love them and always wish I had more whenever I make cook them. Poor mushrooms. I apologize for the neglect.
Over-dramatization.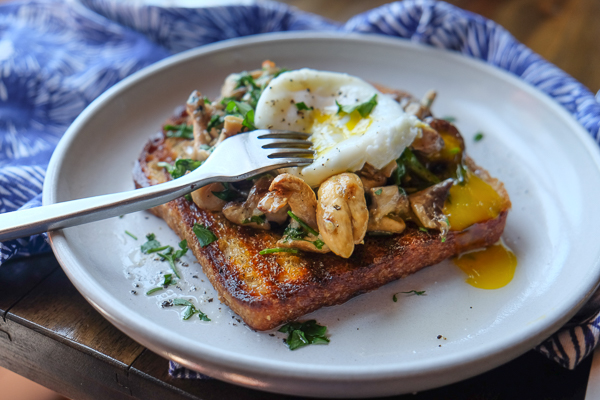 Sometimes all it takes is a little reminder. A nudge, if you will. I had to buy mushrooms for a photo shoot last week and then I ended up buying them again for myself because I was dreaming about mushroom toast.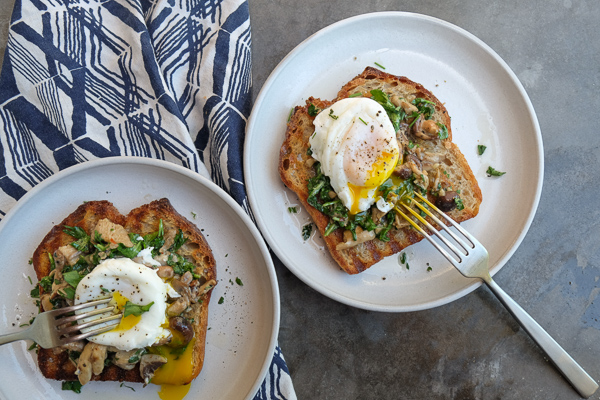 Mushrooms, garlic, with creamy goat cheese, and loads of parsley and arugula on top of grilled, olive oil drizzled toast.
Oh. And I pushed it over the edge of deliciousness with some poached eggs. #putaneggonit
This is one of those recipes that could be eaten breakfast/lunch/dinner. Add more greens and you can call it a salad. At least, I think so…
Let's gather our ingredients.
The kerning is off on the word OIL. and MILK looks like MLK.
Just roll with it.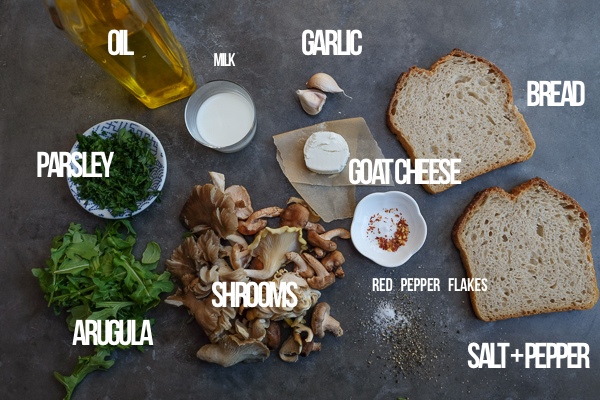 Drizzle olive oil. Toast or grill bread in a panini press.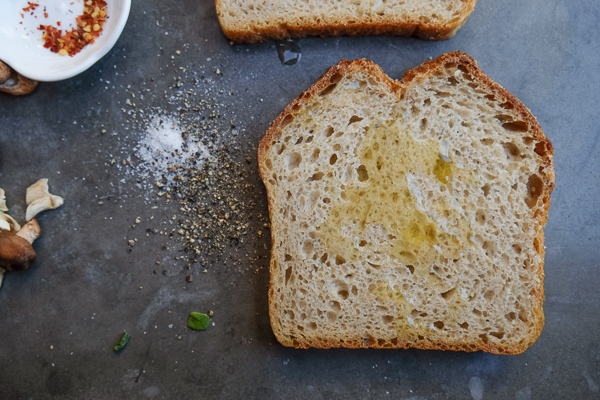 SHROOMS. Look at that variety.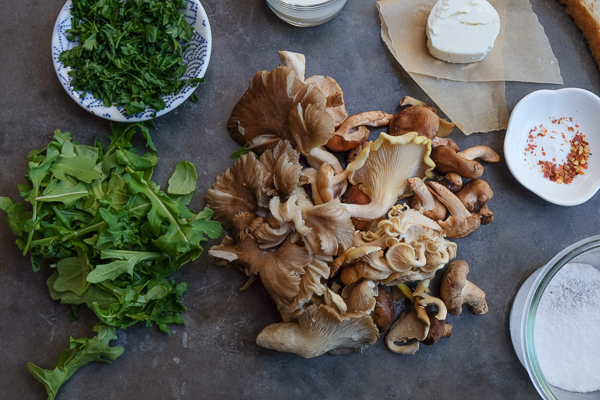 Olive oil + shrooms.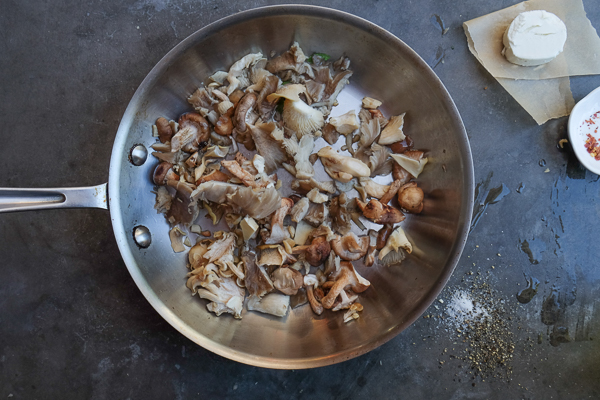 I am going to stop calling them shrooms now. Sorry. Brings back college days…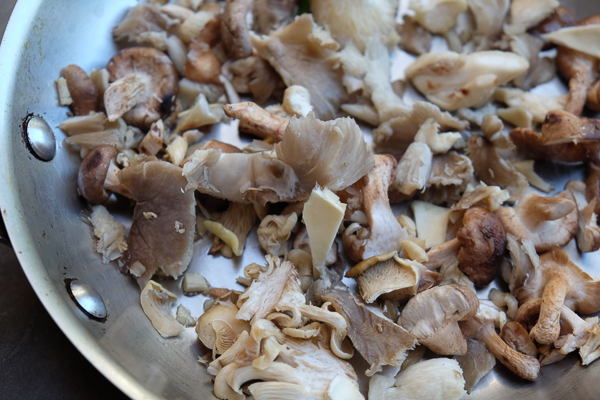 Garlic & red pepper flakes go into the mushrooms. Dangit.
I didn't pull out those pieces of greens because it's all gonna end up in there anyways.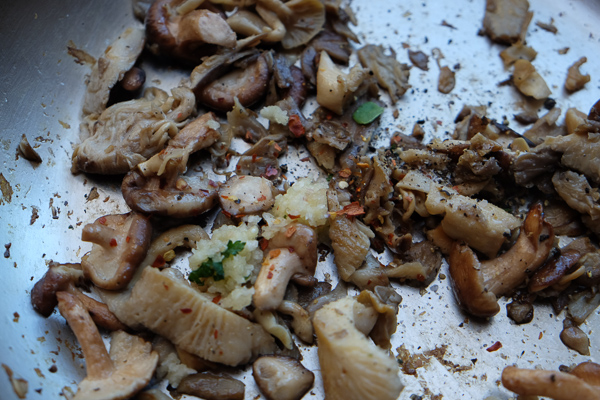 We add in the milk and the goat cheese and we stir.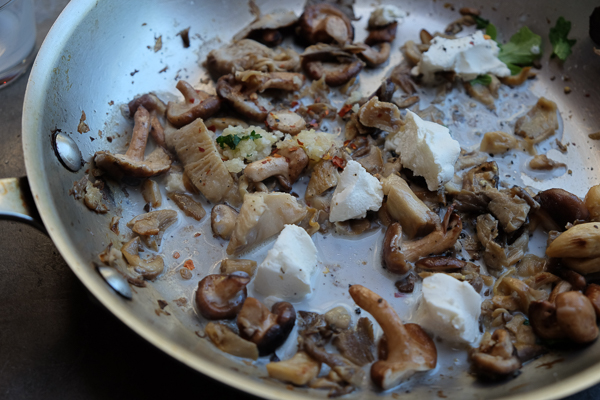 Oh but heyyyyyy what's that here. A little bit of butter? OH OK.
TWIST MY ARM.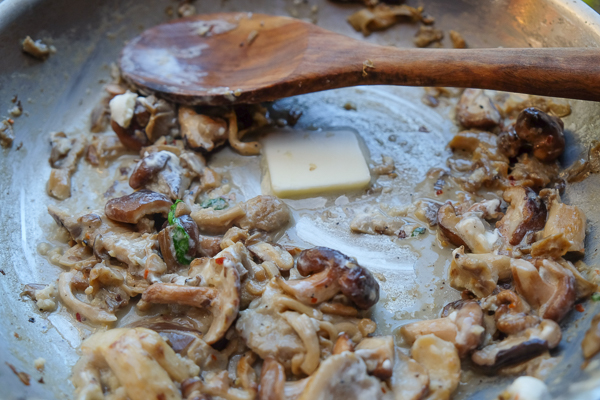 Green things go in.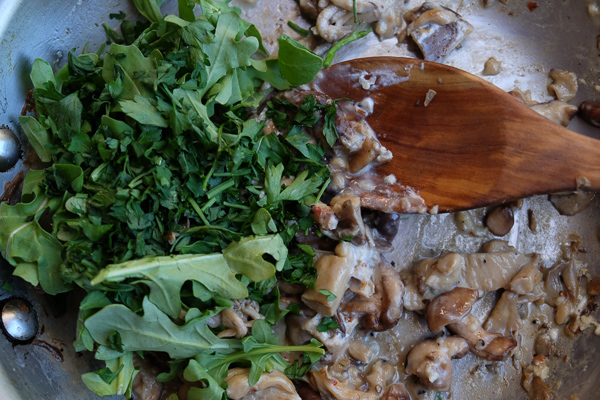 Arugula wilts.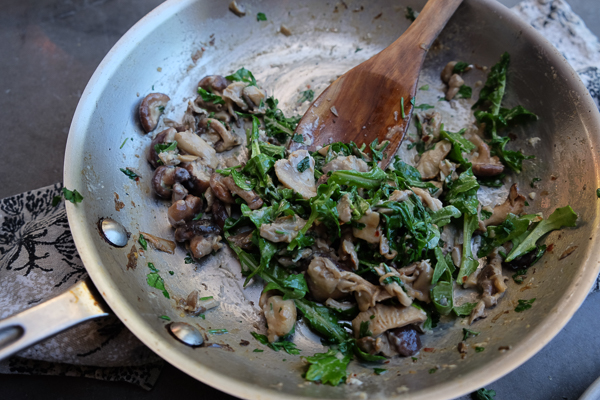 Toast is toasted.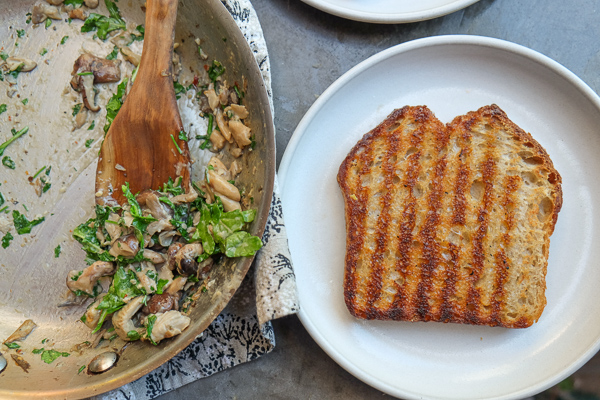 Toast is topped.
This sexy poached egg says heyyyy.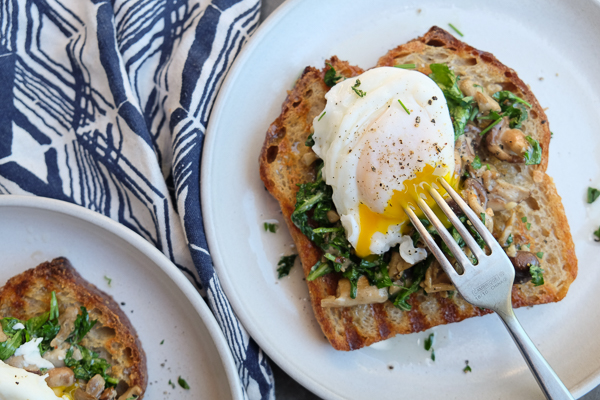 POKE.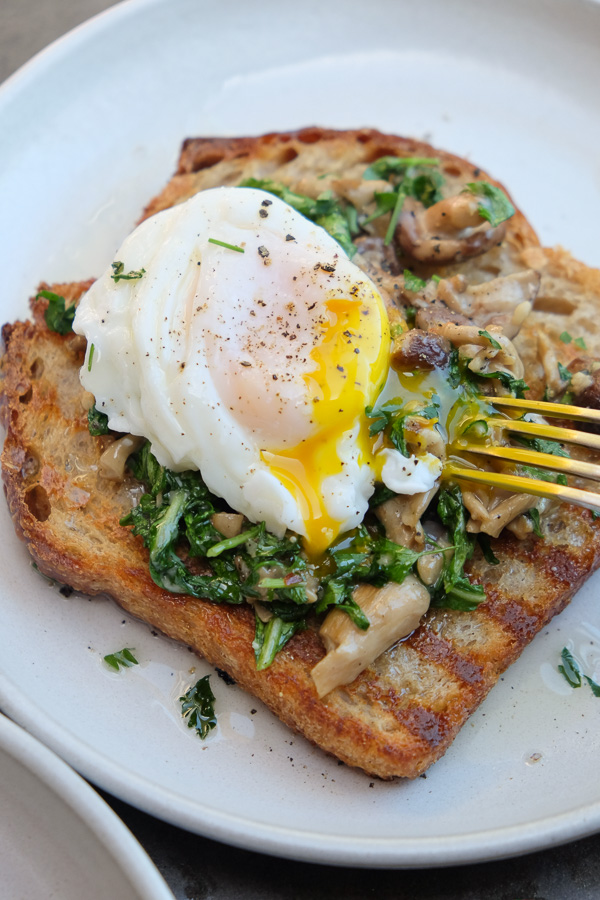 Working at home LUNCH.
Living. Right.
for some other good mushroom recipes, check out:
Mushroom Arugula Toast

makes 2

2 slices country bread
a glug olive oil, plus more for bread
6 oz. mixed mushrooms, roughly chopped
2 cloves garlic, minced
2 tablespoons milk
2 oz. goat cheese
a pad of butter
kosher salt & fresh ground pepper
pinch red pepper flakes
1/3 cup chopped Italian parsley
handful arugula
2 poached eggs, for serving

Drizzle both sides of bread with olive oil and grill/toast with a panini press or grill pan.

Meanwhile, heat a medium skillet over medium-high heat with a glug of olive oil. Add in mushrooms and cook until softened and lightly browned, about 3-4 minutes. Stir in the garlic and red pepper flakes and cook for another minute. Add in the milk, and goat cheese, stirring until well combined. Season with salt and pepper. Stir in butter, followed by parsley and arugula. When arugula has wilted, take mushrooms off the heat and transfer them to the top of the toasts. Place a poached egg on the top of each mound of mushrooms. Season with salt & pepper and serve immediately.