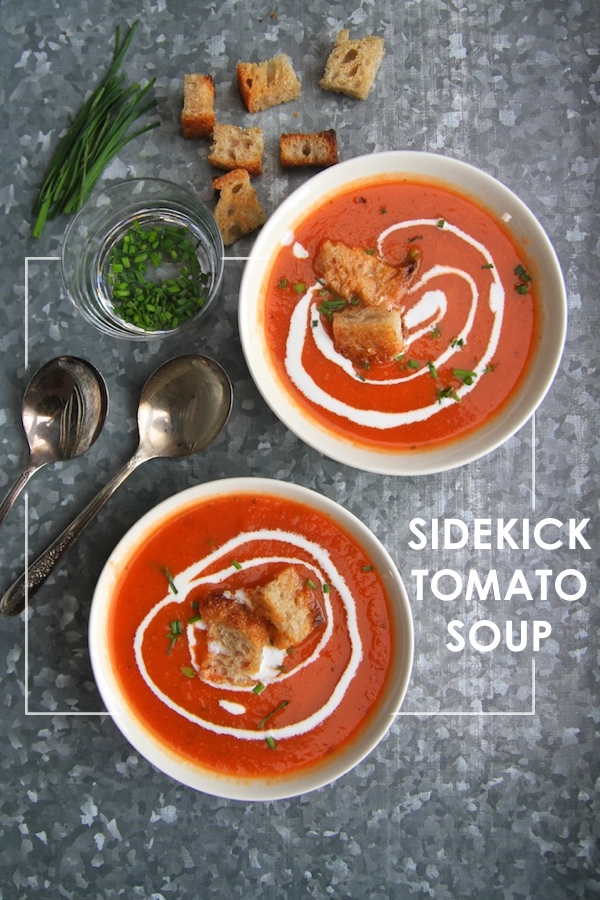 I've had this recipe taped next to my computer since 2013. Sidekick Tomato Soup from Cowgirl Creamery, featured in Sunset magazine. I've wanted to make tomato soup for ages and I figured that if you're going to have an ahhhhhhmazing cheese shop/restaurant, you must know a few things about tomato soup.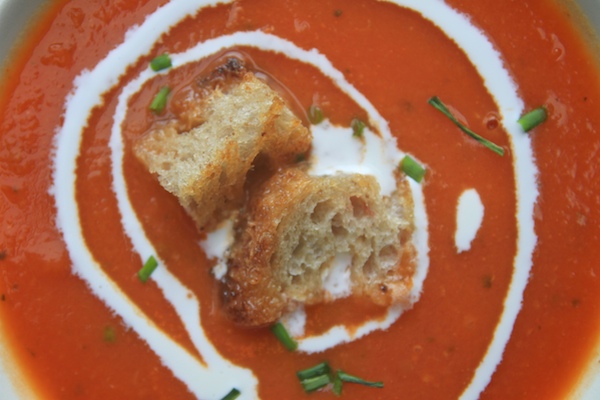 The only I regret I have is taking two years to make this recipe. What heck is wrong with me?!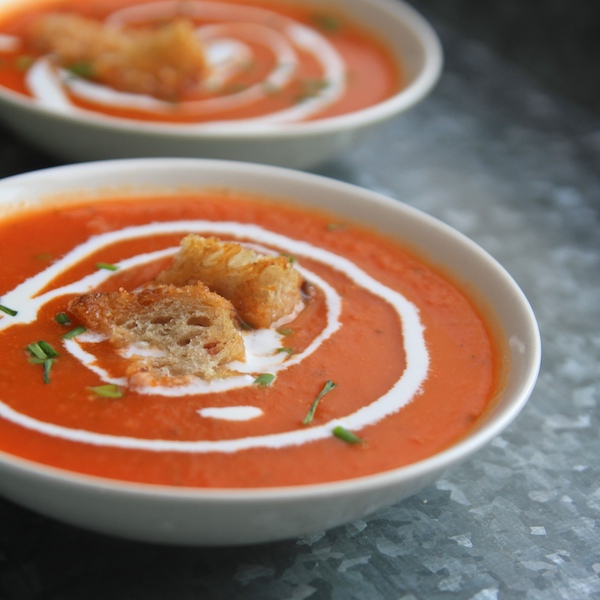 There's sweetness in the soup thanks to the carrots. There's spiciness thanks to the red pepper flakes. There's creaminess thanks to the crème fraîche and the cool part about it is that you can adjust the creaminess to your taste! Of course I added croutons because how could you not?!! I'd pair it with one of my famous (to my family) sourdough grilled cheese sandwiches. Comfort and a half!
And we're off!
Pretty modest ingredients, huh?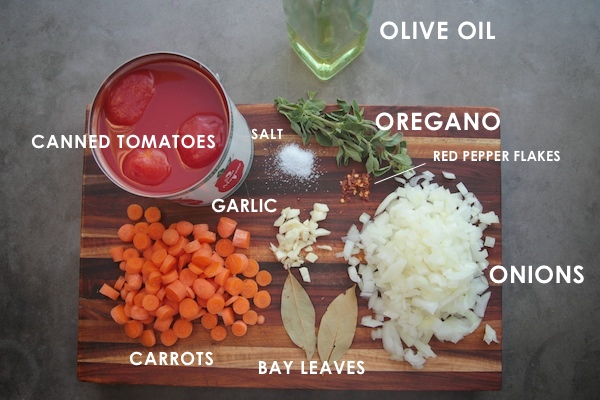 We're going to sweat the onions til they're translucent.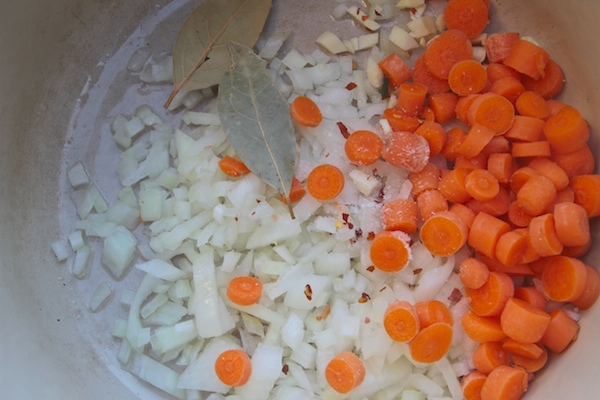 San Marzano tomatoes are the my favorite. Use them.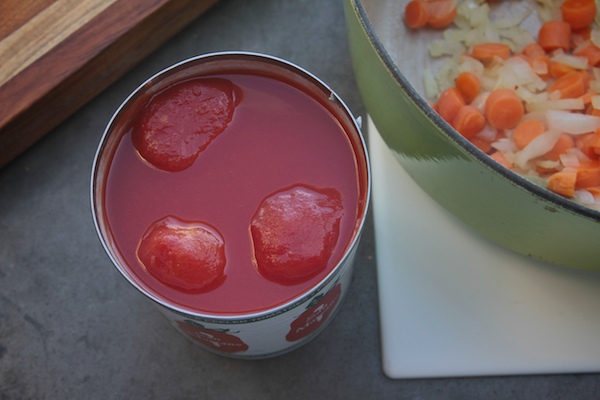 Tomatoes go in. Smash them. I used my hands. Sorry/not sorry.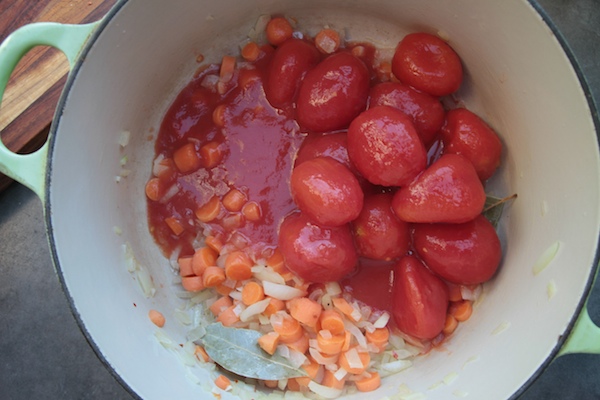 We fill it up with water.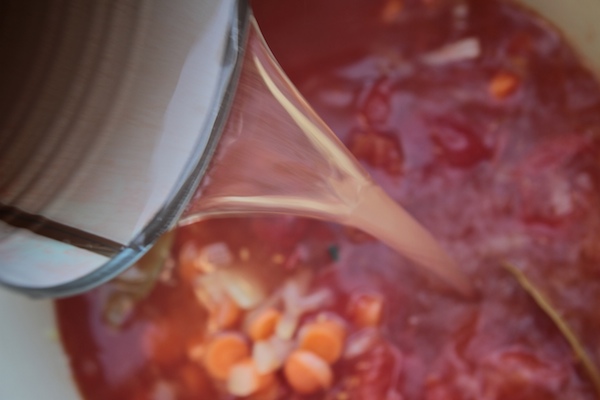 Off to the stove it goes!  Bye bye soup! See ya soon.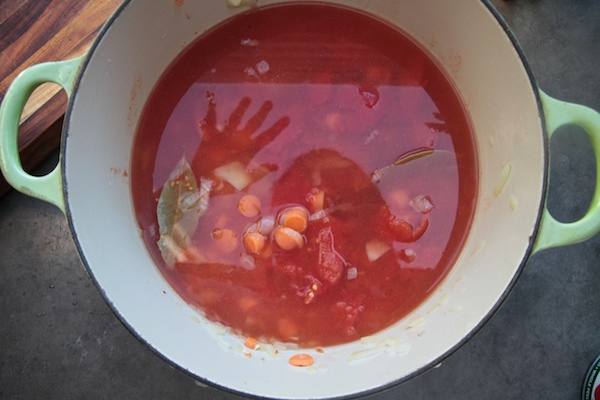 Oregano break!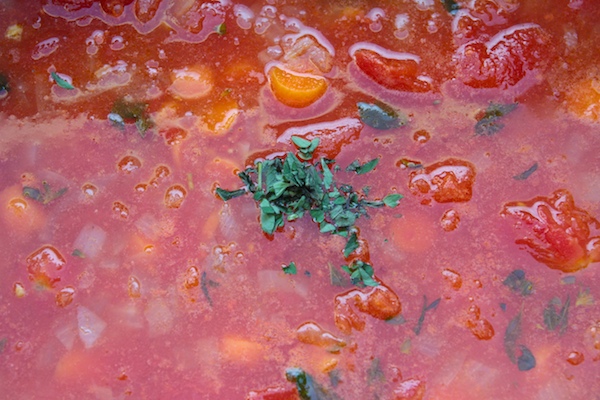 And we're ready to blend. I always use an immersion hand blender when I make soups.
I'm too much of a klutz to put soup in a blender.
(make sure to fish out the bay leaves!)
And we're done! Look at that soup.
I like that we didn't need to add chicken stock. So much flavor!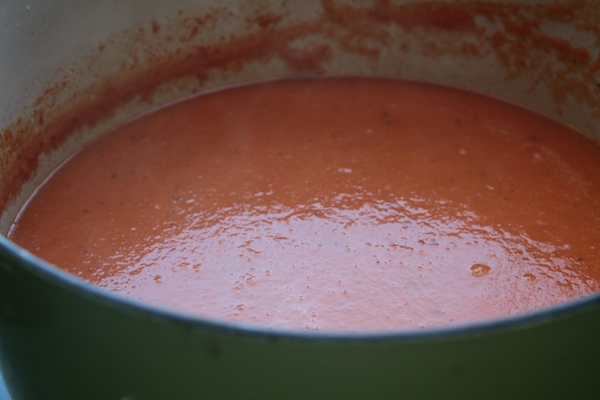 TOPPINGS!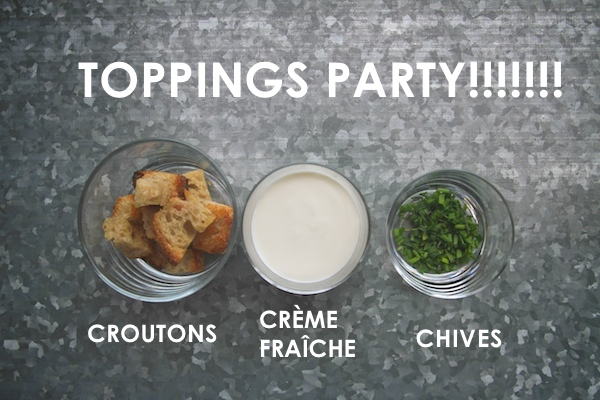 Let's accessorize!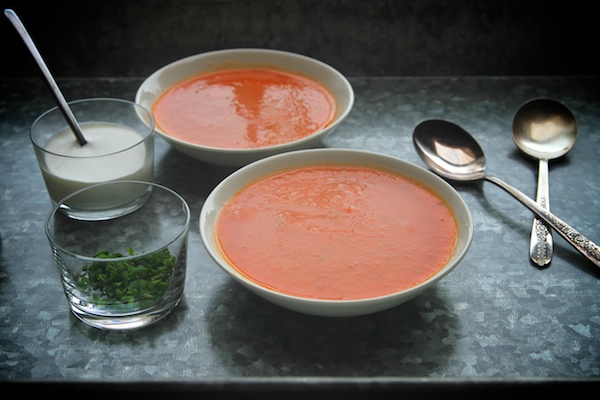 Drizzle the crème fraîche on top!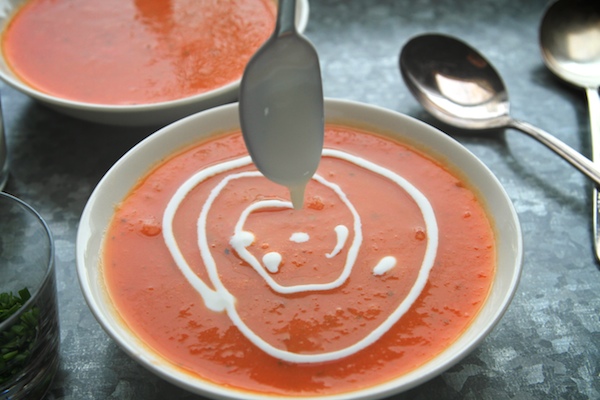 Add some chives and croutons!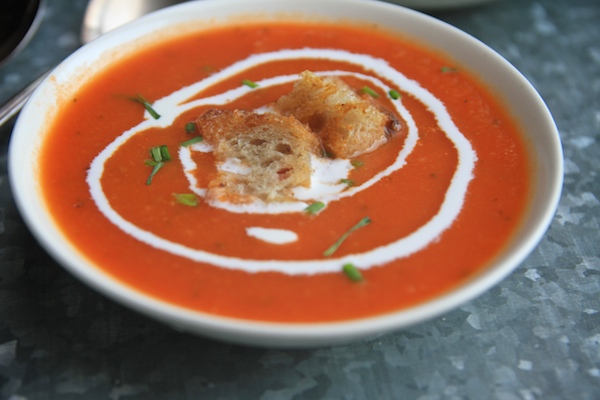 The only thing missing is a grilled cheese sandwich.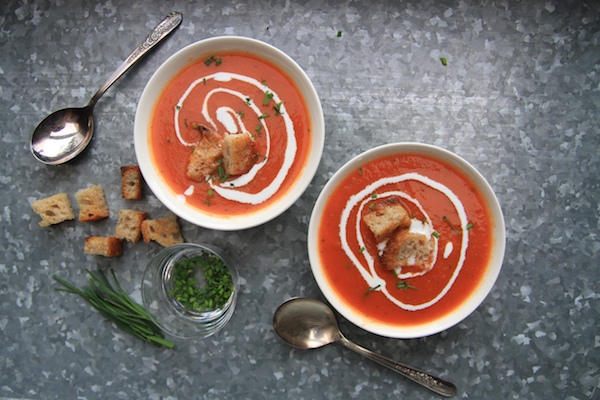 Hashtag: RUDE
Sidekick Tomato Soup

makes 7 cups

recipe slightly adapted from Cowgirl Creamery Cooks

2 tablespoons extra-virgin olive oil
1 large yellow onion, finely chopped
2 large carrots, chopped
2 large garlic cloves, chopped
1  1/2 teaspoons kosher salt, divided
1/4 teaspoon red pepper flakes
2 bay leaves
1- 28 oz. whole peeled organic San Marzano tomatoes with juice
1 tablespoon minced fresh oregano, divided
1/2 cup crème fraîche
1  1/2 tbsp. chopped chives
handful of croutons, for serving

Heat a large pot over medium-high heat. Pour in oil, then add onion, carrots, garlic, 1 tsp. salt, the red pepper flakes, and bay leaves. Cook, stirring occasionally, until vegetables have softened and onion is translucent, 6 to 8 minutes.

Add tomatoes, crushing them up with your hands, plus their juice and 1 can water. Bring soup to a simmer and add half of oregano. Decrease heat to very low and simmer, partly covered, 2 hours. About 20 minutes before soup is done, add remaining 1/2 tsp. salt and the remaining oregano.

Remove bay leaves and blend soup until smooth. Add a bit of water if the soup looks thick, and strain if you want it silky smooth. Serve soup topped with a drizzle of crème fraîche, chives and as many croutons as you want!