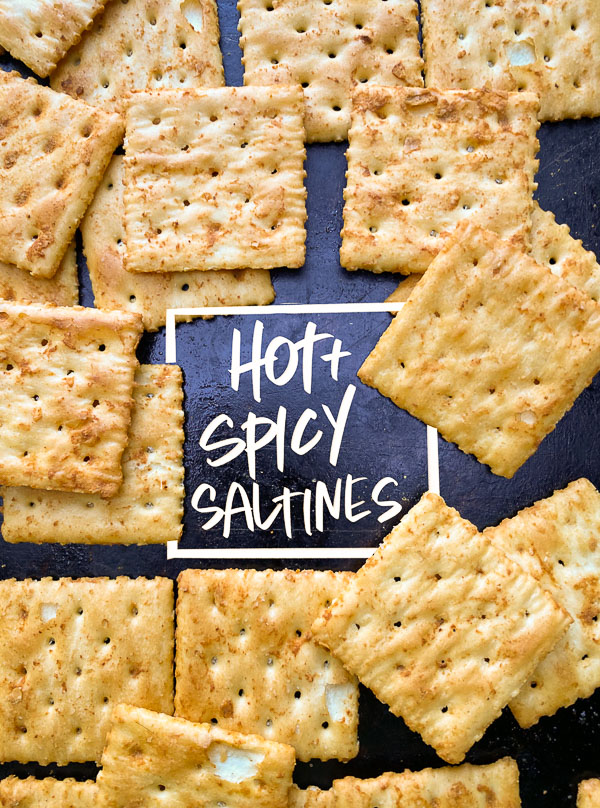 You can learn a lot about yourself and the people you live with when you spend over 30 days stuck at home with them. Within the first week of sheltering in place, I learned I had not bought enough snacks. WE ARE A SNACK LOVING FAMILY AND I DID NOT BUY ENOUGH SNACKS. It was Friday. I wanted something for happy hour. I read the recipe for these Hot & Spicy Saltines from EveryDayCook: by Alton Brown and we had all of the ingredients SO I MADE THEM IMMEDIATELY.
Well, I made the ghee (fun project!) first and then I made them.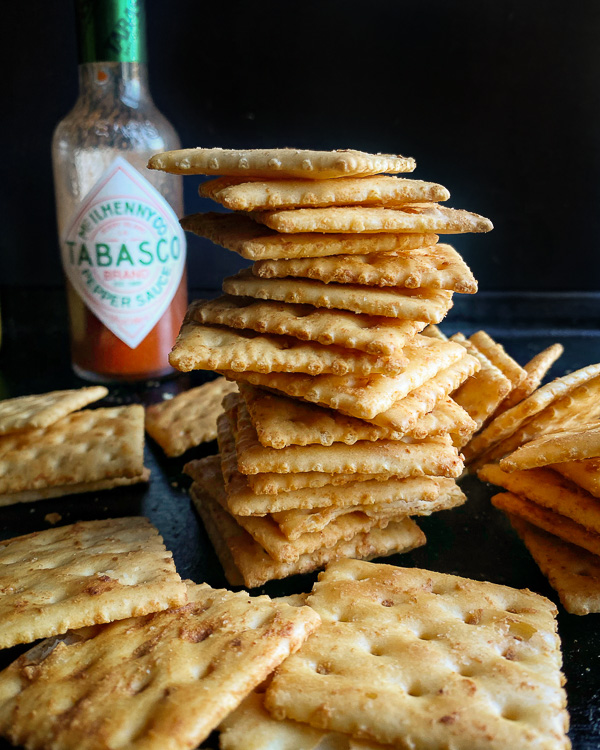 HOW LONG DID THEY LAST IN THIS SNACK-CENTRIC HOUSEHOLD?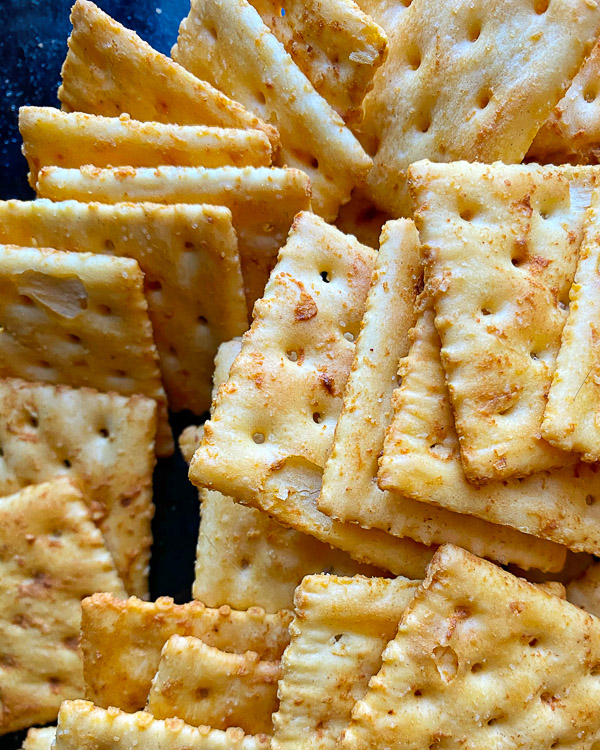 NOT LONG AT ALL!
Ingredients are gathered.
First you have to make ghee. Here's how to make ghee!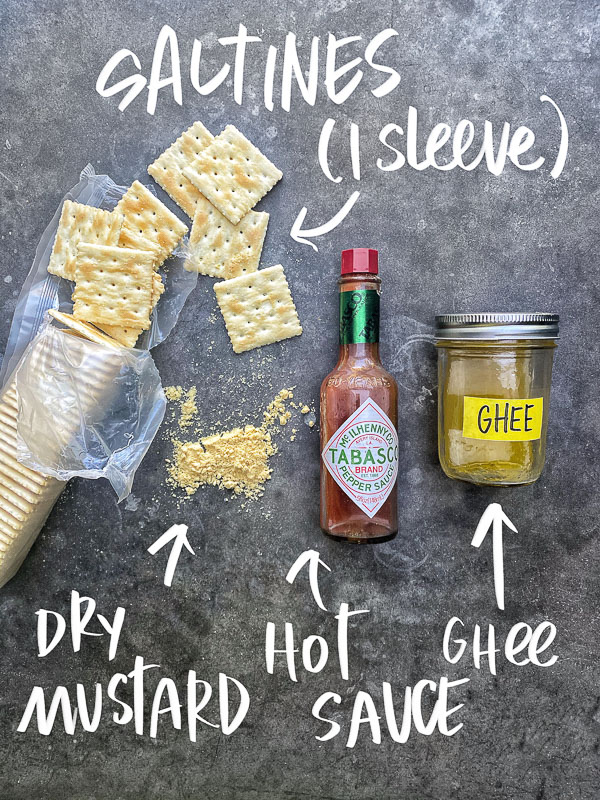 Ghee, hot sauce & dry mustard.
We tried this with Tabasco.
I can't wait to try it with the million other hot sauces we have at home.
My family likes snacks that are spicy. These are buttery salty spicy and tangy!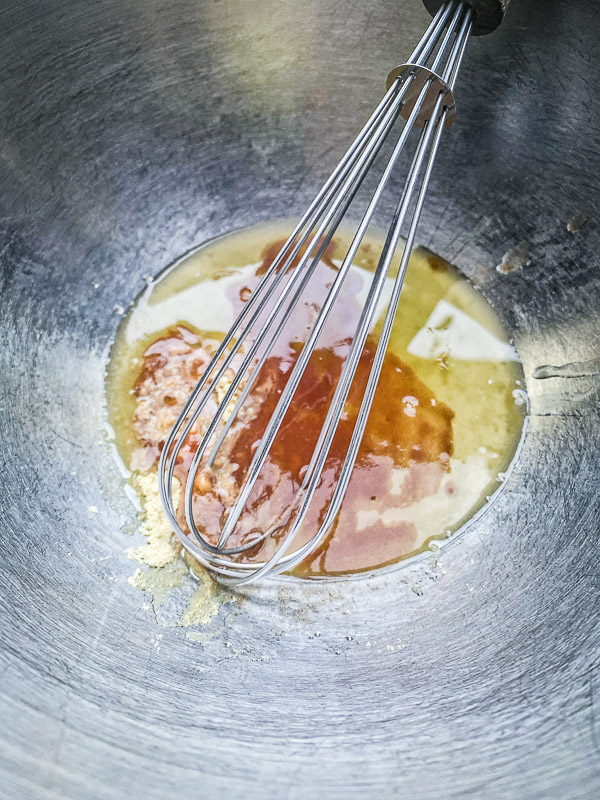 Toss to coat.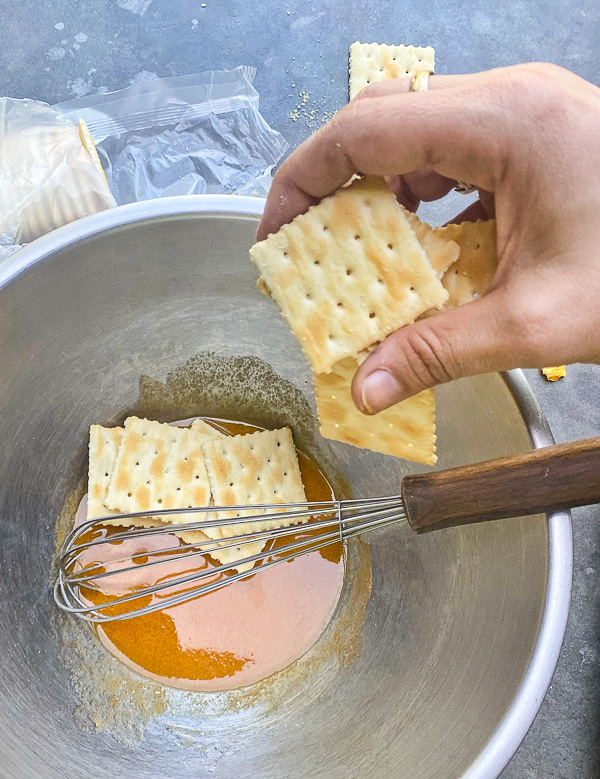 Get in there with your hands. You want them to be evenly distributed.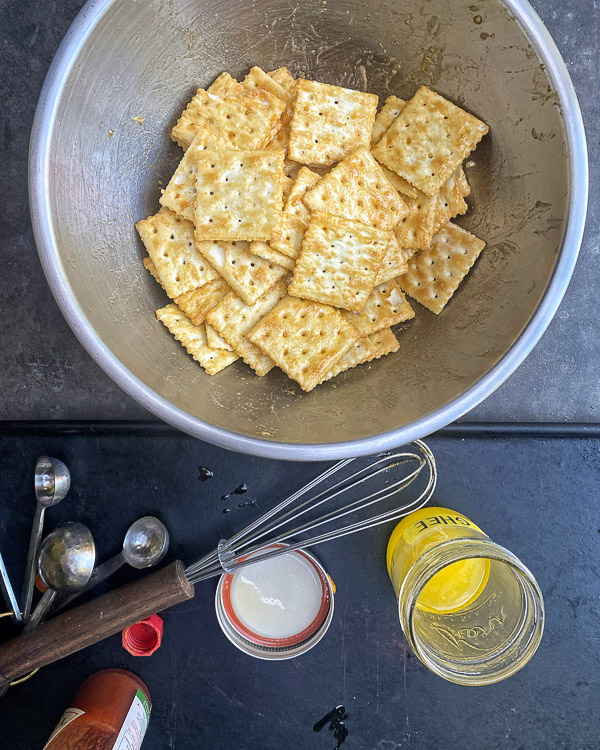 Line them up on a baking sheet and bake!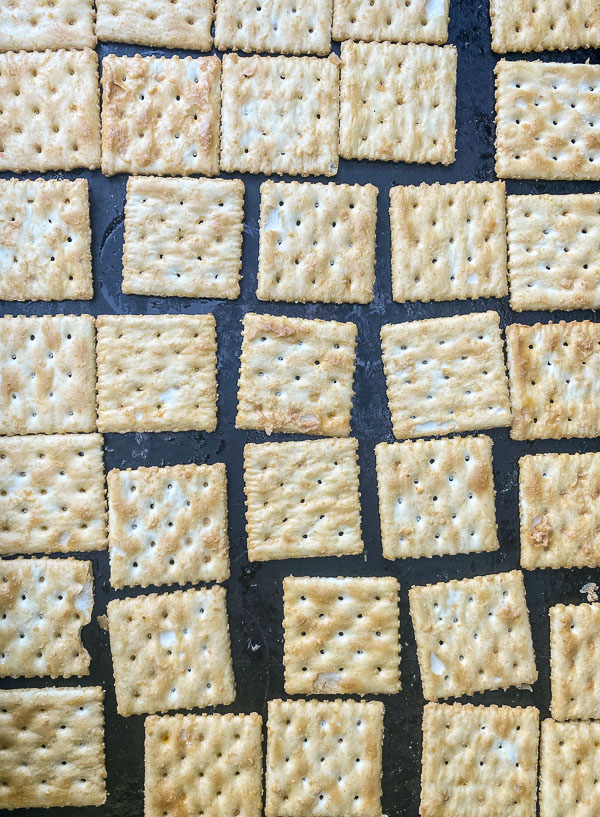 They should all fit…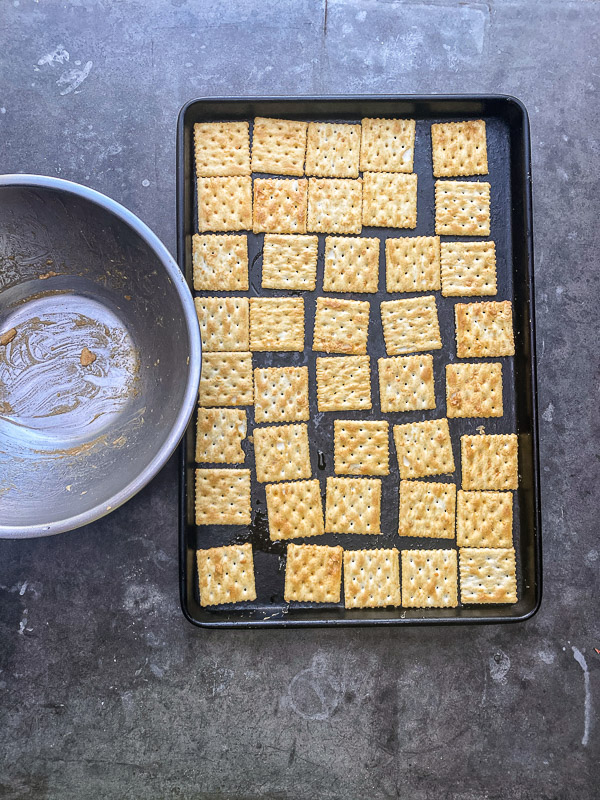 BAKE THEM!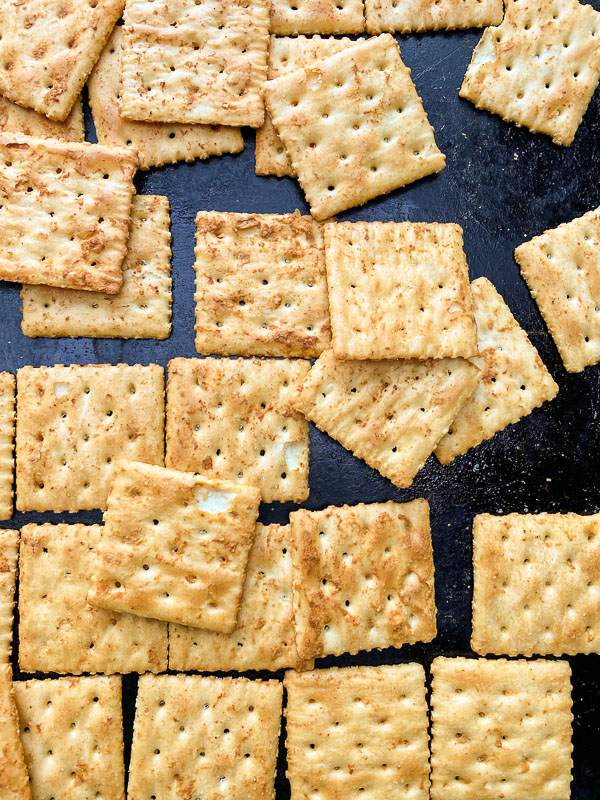 Serve them!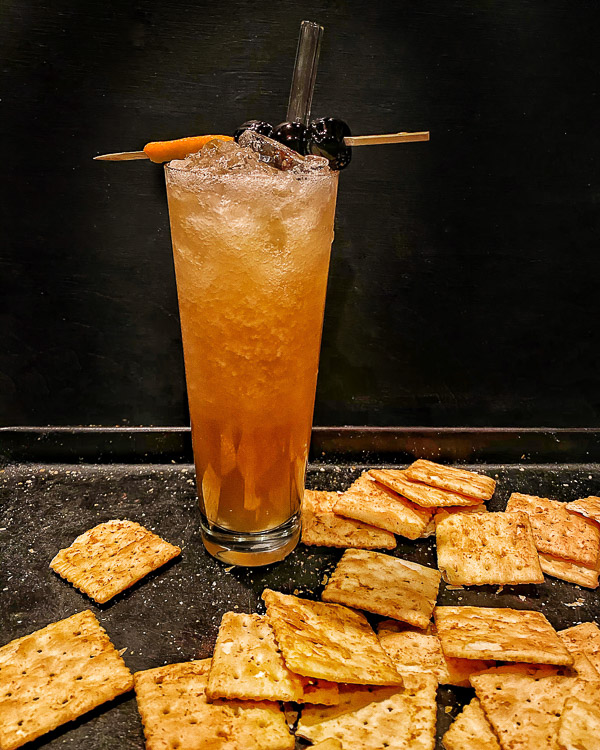 Happy hour just got happier! I can't wait to experiment with different flavor profiles…
I am thinking they would be delicious with some tomato soup.
Hot & Spicy Saltines

make 40 crackers

recipe from EveryDayCook: by Alton Brown

2 tablespoons clarified butter (ghee)

1 tablespoon hot sauce

¼ teaspoon dry mustard

1 sleeve Saltine crackers (about 40)

Prheat oven to 350F

In a large bowl, mix the ghee, hot sauce, and mustard with a whisk. Toss crackers in the mixture and coat evenly. Spread crackers out on a baking sheet and bake for 8-10 minutes, or until nicely browned.