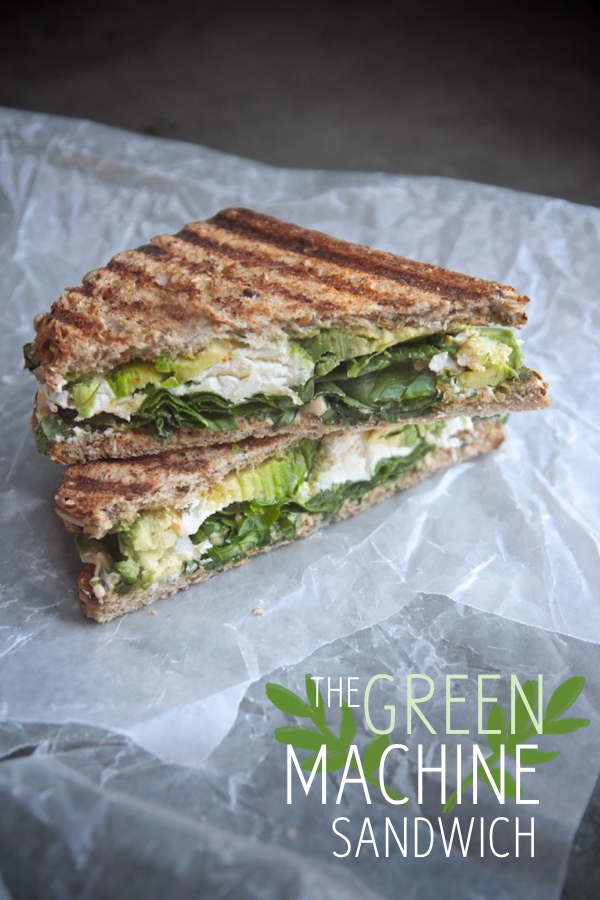 I already made the Ultimate Veggie Sandwich so I can't really call this sandwich that, so I'm calling it The Green Machine Sandwich. I'm not clever enough to figure out a way to tell you how awesome this sandwich is with goat cheese, hummus, cilantro, spinach and avocados in less than 4 words. The pressure! (I put on myself)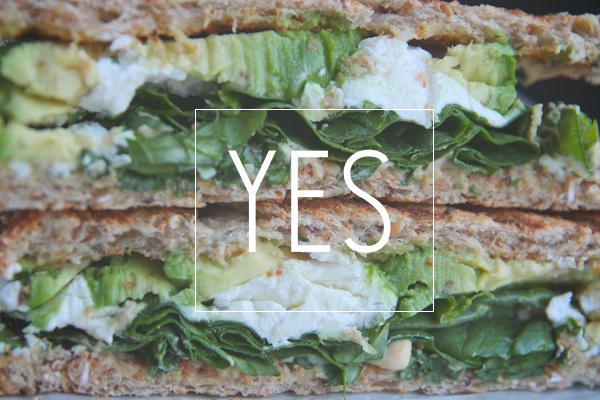 I had a sandwich like this recently and it was really good except for the bread. They had used plain/un-toasted white bread and I was thinking HOW COULD THEY? I mean. Don't get me wrong…there's a time and place for white bread but with all the textures inside of this sandwich we need crunch! We need OOOMPH. We need some dang texture. We need my favorite bread.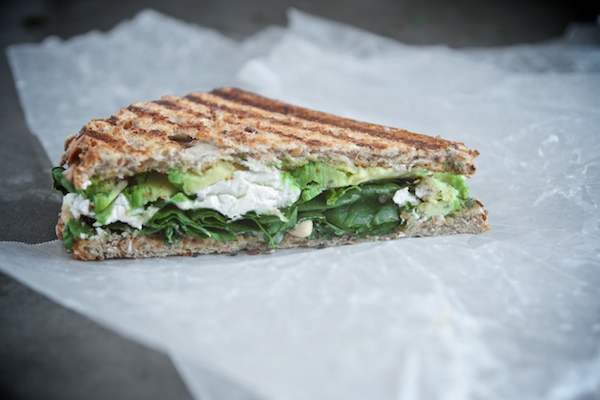 Also…if I had a cucumber… I'd totally slice some and put it up in this sandwich but alas…no cucumber. Next incarnation needs cucumber. The hummus and the goat cheese provide a smoky/tangy/creamy filling base while the cilantro and green onions give some herby spice kick. The spinach is for health and the avocado is for goodness. I'm telling you…that bread on my panini press is heaven. Crunchy seedy heaven. My sourdough toast purist husband begs to differ…but that's whole other story.
And we're off!
If you're not on Team Cilantro like me and Taylor Swift (fun fact I learned on the radio yesterday!) then you should maybe try parsley. Basil would be good too. But come on. Cilantro is awesome.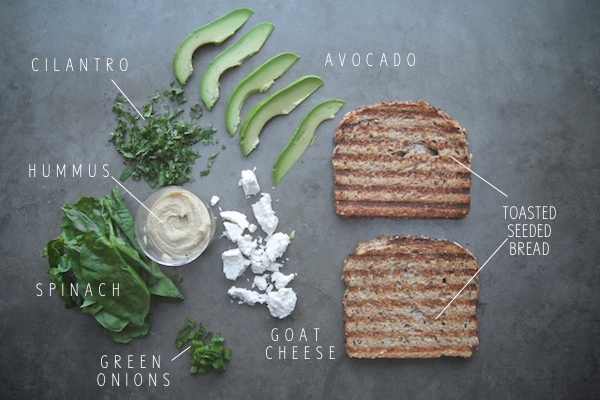 Use your favorite hummus or make your own!
Hey wait…I have a recipe for cilantro hummus. Look at that. You don't have to chop cilantro.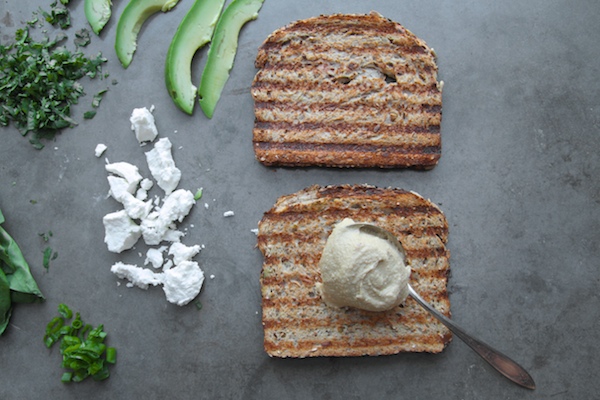 We lay down the hummus and then top it with things that could fall out like cilantro & green onions.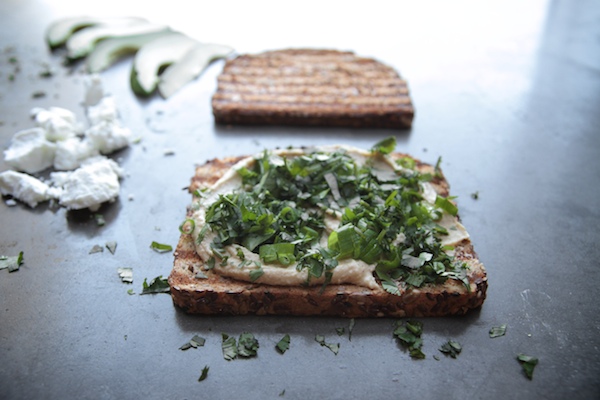 Followed by spinach and goat cheese.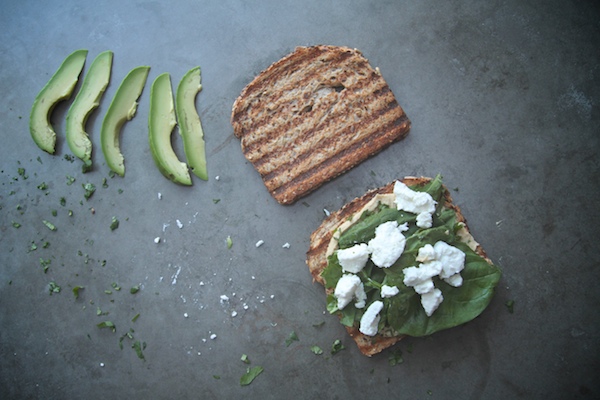 Hello there avocado.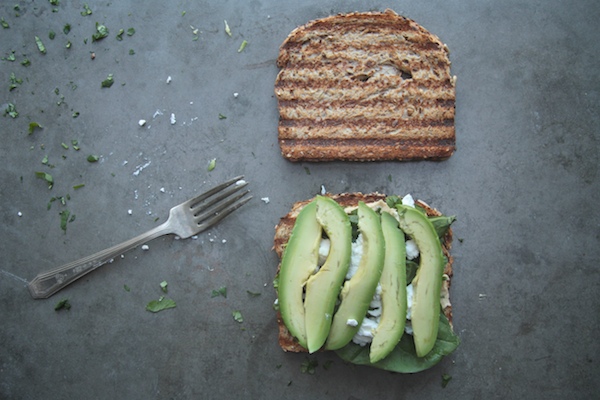 Top with the other slice of toast. Push it into the avocado and smoosh.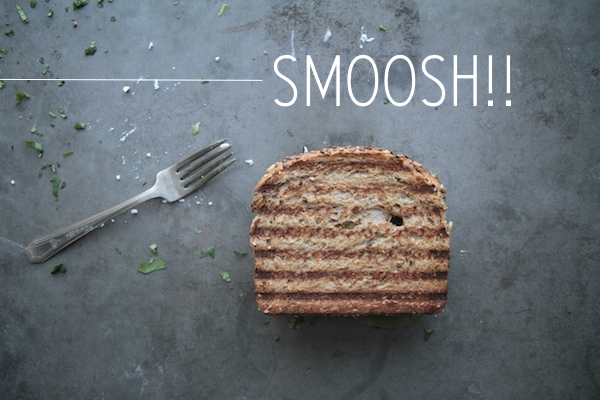 Slice! Triangles because we're fancy.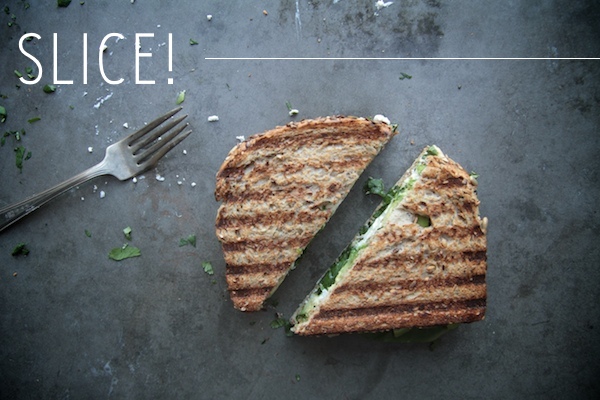 Check out that stack.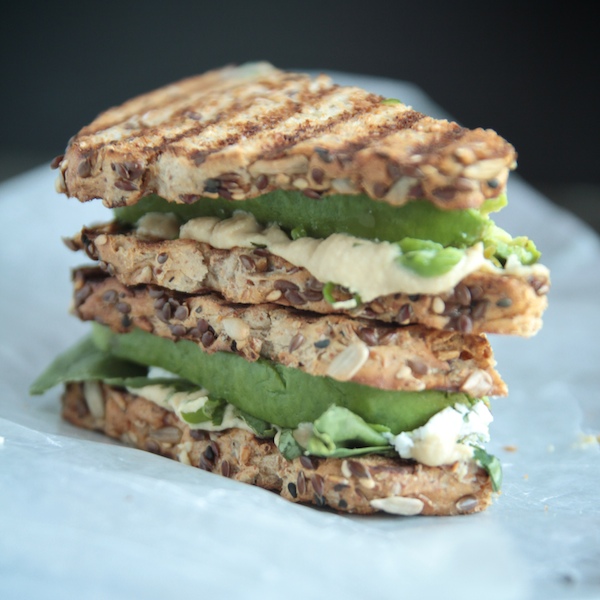 Say hello to my new favorite sandwich.
The Green Machine Sandwich

makes one sandwich

2 slices seedy/whole-wheat bread, toasted
2 tablespoons hummus
2 tablespoons chopped cilantro
1 tablespoon chopped green onions (green parts only)
1/4 cup crumbled goat cheese
a handful fresh spinach
1/2 avocado thinly sliced

To assemble the sandwich, spread hummus on one side of one slice of toasted bread. Follow with the cilantro and green onions. Top with goat cheese followed by spinach and avocado. Place the other piece of toast on top. Give sandwich a slight smoosh and cut in half and serve.