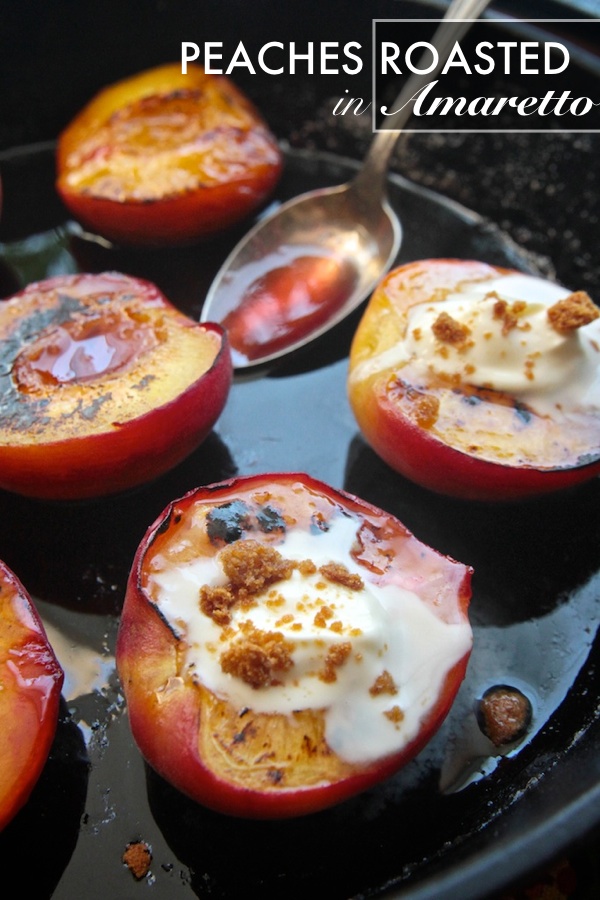 I often fantasize about writing a post that's just photos. No words. Photos only.
Why?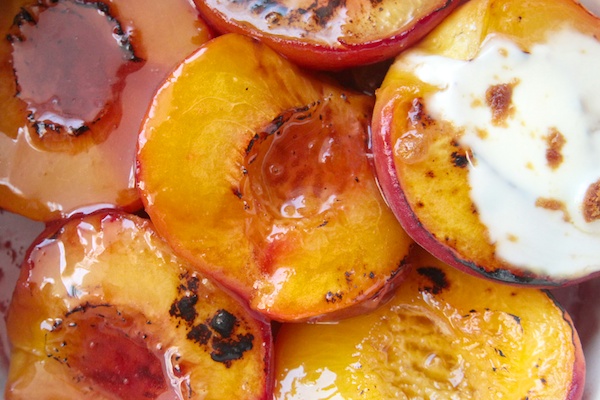 Because sometimes a recipe is sooooo dang good, it needs none.
But, here I am writing…so I guess it didn't happen.
One day. Just wait.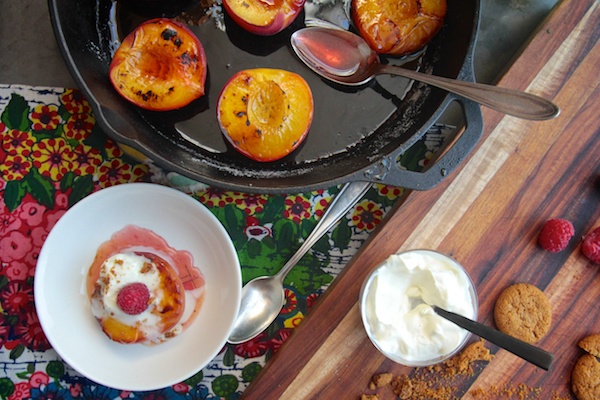 I haven't been this excited about roasted fruit since my ROASTED STRAWBERRY obsession. Amaretto and peaches??? I mean…
And we're off!
Three main ingredients. It's totally vegan (provided you use the right sugar) and I believe it's gluten free at this point.
Wait. Is there gluten in Amaretto? Someone google that for me.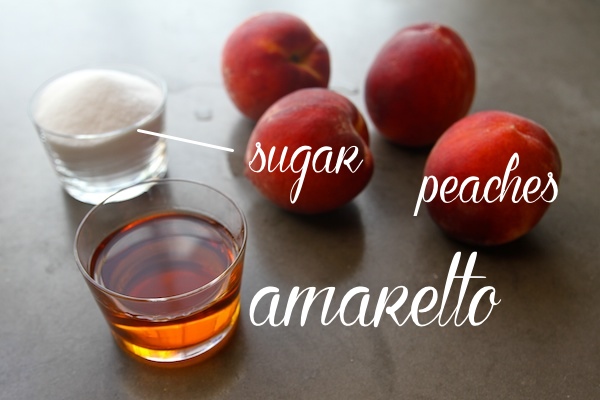 We cut the peaches in half. Remove the pit and line them in a cast iron skillet.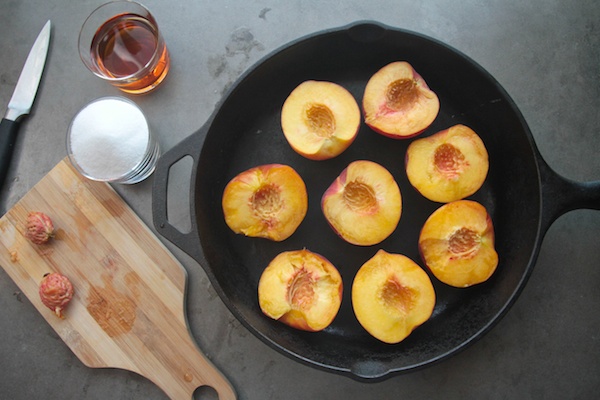 Sprinkle the tops with sugar. Any excess sugar mixes with the Amaretto in the skillet and creates the most delicious syrup ever. You'll see. Just wait… Also…those pools of Amaretto IN the peaches? Have mercy.
We're gonna put the peaches on the stove to heat up. We burn off the Amaretto a bit. We also are cooking the bottoms of the peaches. Then we put them in the broiler for 5-10 minutes. Mine took about 10.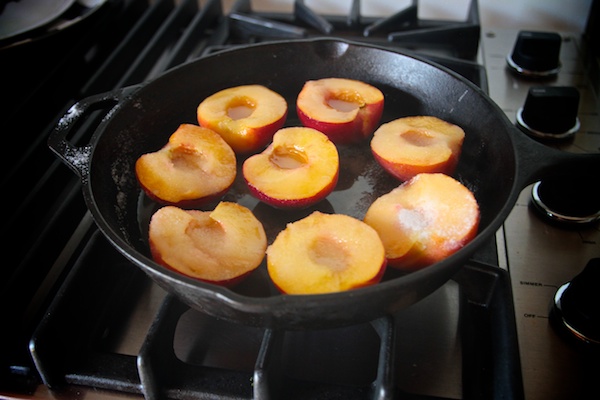 DONE.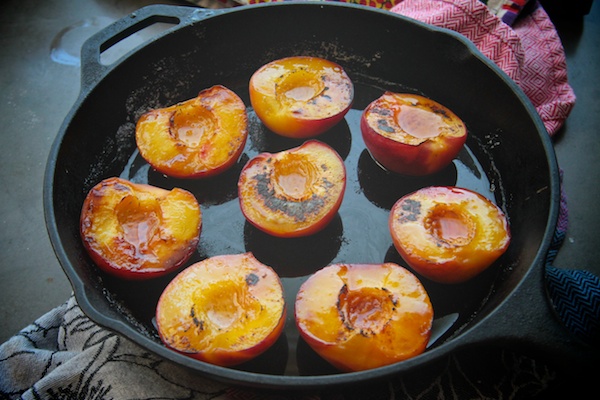 Here's the part where I show you how hard of a time I had editing down my photos…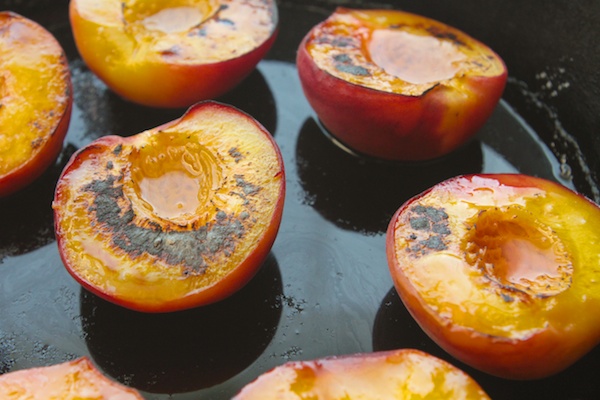 The syrup…the soft peaches…
BUT WAIT. Let's accessorize.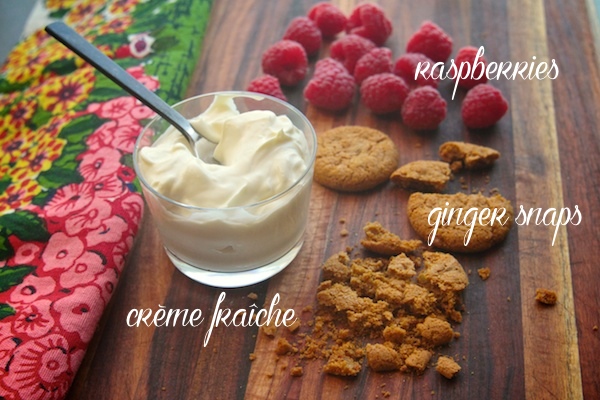 A little bit of crème fraîche on top… with some ginger snap crumbs….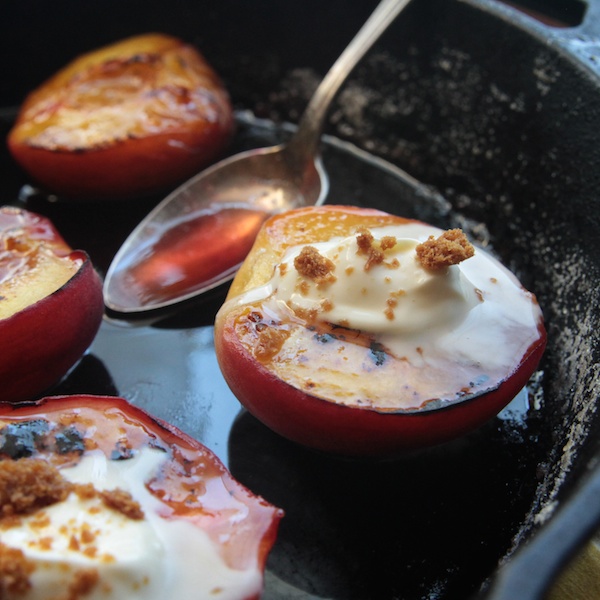 It would be good with ice cream too…. Honestly, it's fine on its own. But MORE IS MORE.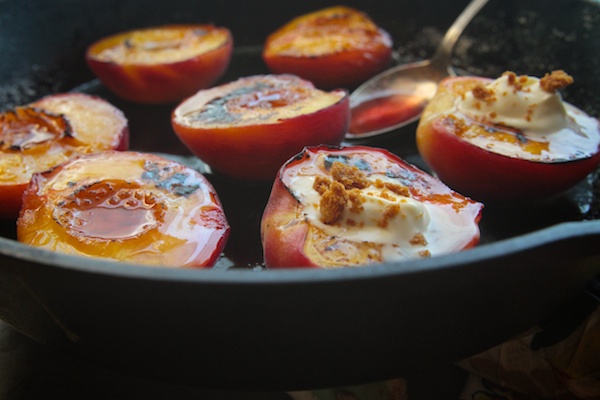 That sweet pink almond syrup…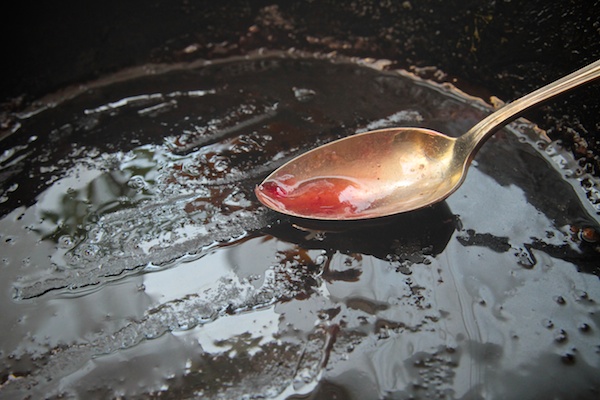 You're gonna wanna put it on everything.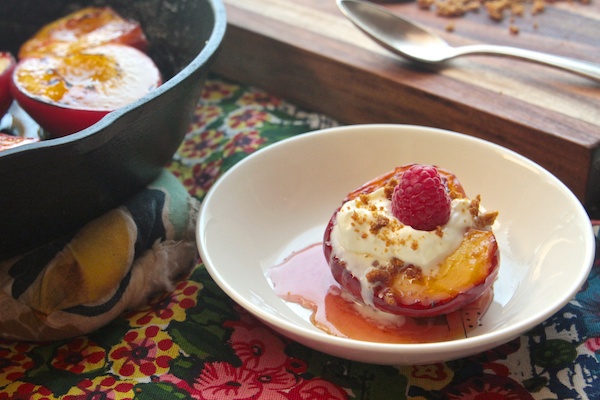 Promise.
ONE MORE PHOTO FOR GOOD MEASURE!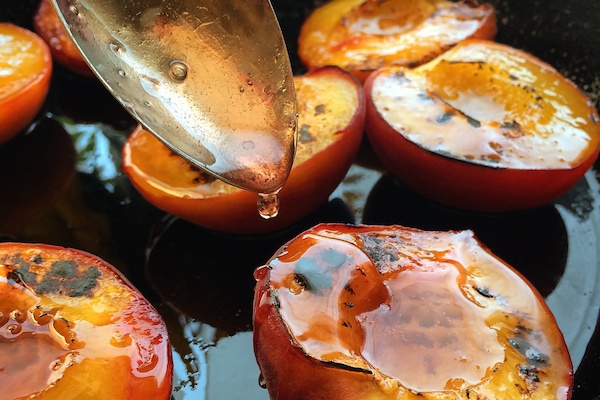 Just sit back and let me seduce you with some more PEACH recipes:
GET EXCITED ABOUT peach season. It's on its way!!
Peaches Roasted in Amaretto

serves 4

recipe slightly adapted from The Buvette Cookbook

4 peaches, halved with pits discarded
1/4 cup amaretto
1/2 cup sugar
crème fraîche, for serving
3-4 crumbled ginger snap cookies, for serving
8-10 fresh raspberries, for serving

Preheat the broiler to high. Place peach halves in a skillet that will hold them in a single layer. Pour the amaretto over the peaches and sprinkle with sugar. Place the skillet on the stove over high heat to burn off the amaretto, about 3 minutes. Be careful not to burn the amaretto sugar mixture. Transfer the pan to the broiler and broil until the peaches are browned and the liquid has reduced to a honey-like consistency, about 5-10 minutes. Serve peaches warm with a dollop of creme fraiche, a sprinkle of ginger snap cookie crumbles, fresh raspberries and a drizzle of amaretto syrup.