Here's what this past week looked like- My Everyday Life Week 48
My sunny boy.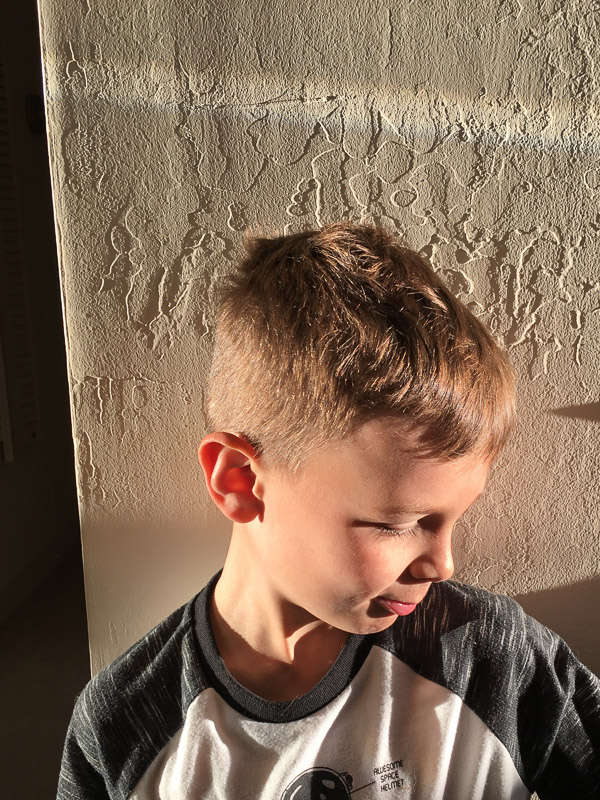 Sunny girl, Ella.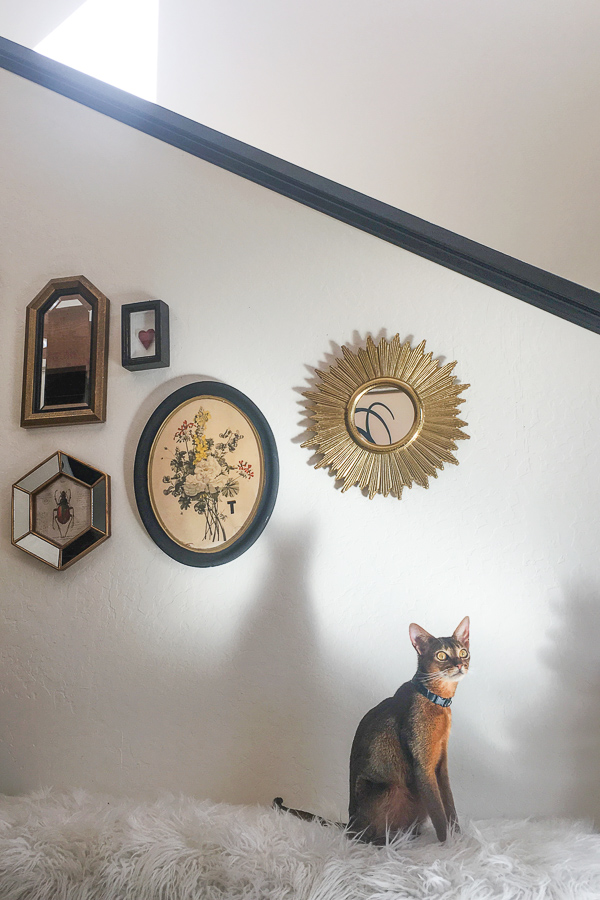 It's gonna be ok.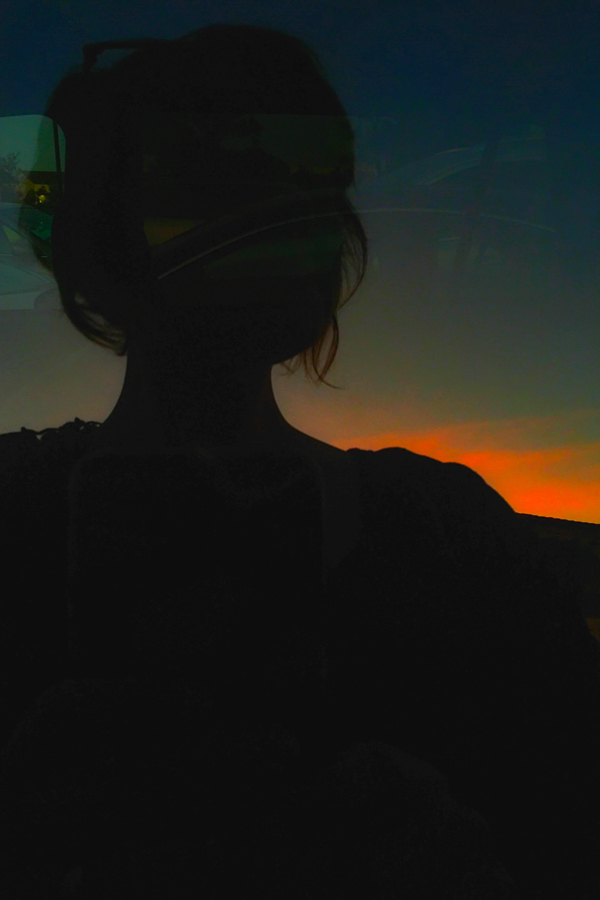 Magic Eye books after dinner.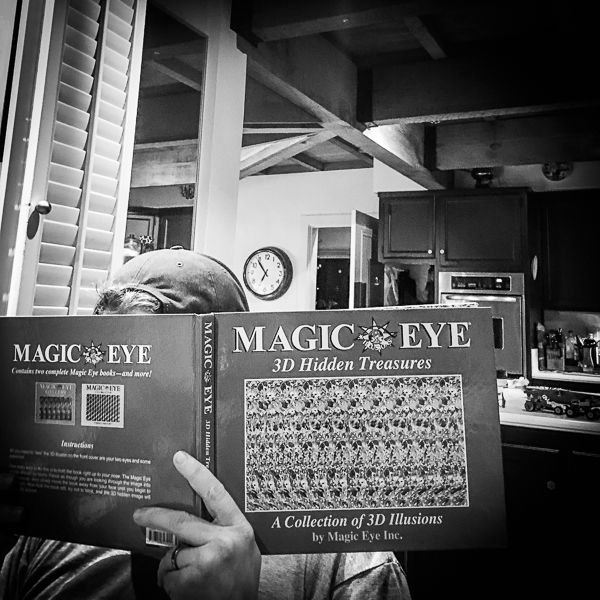 Yoga x 2 this week.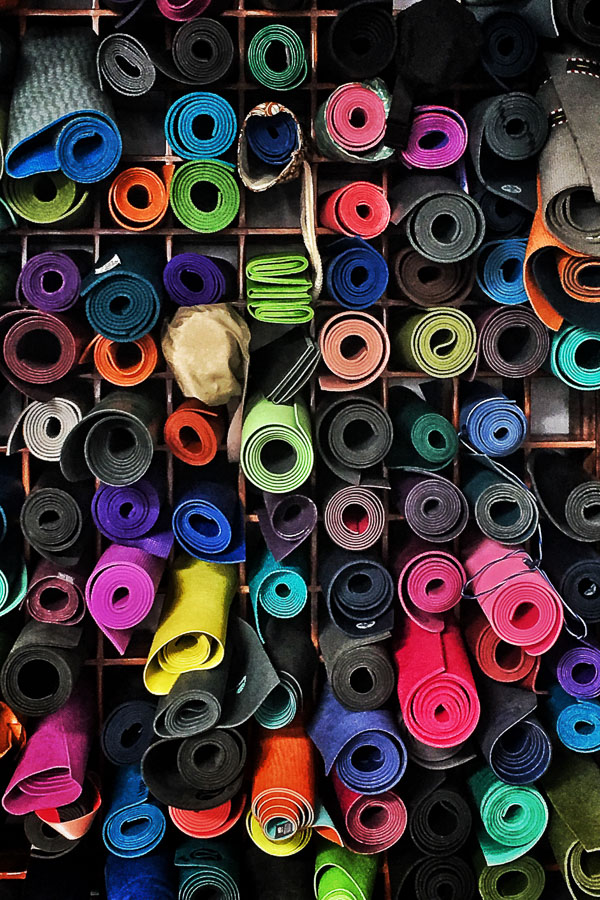 Make this viral on Pinterest. Lol.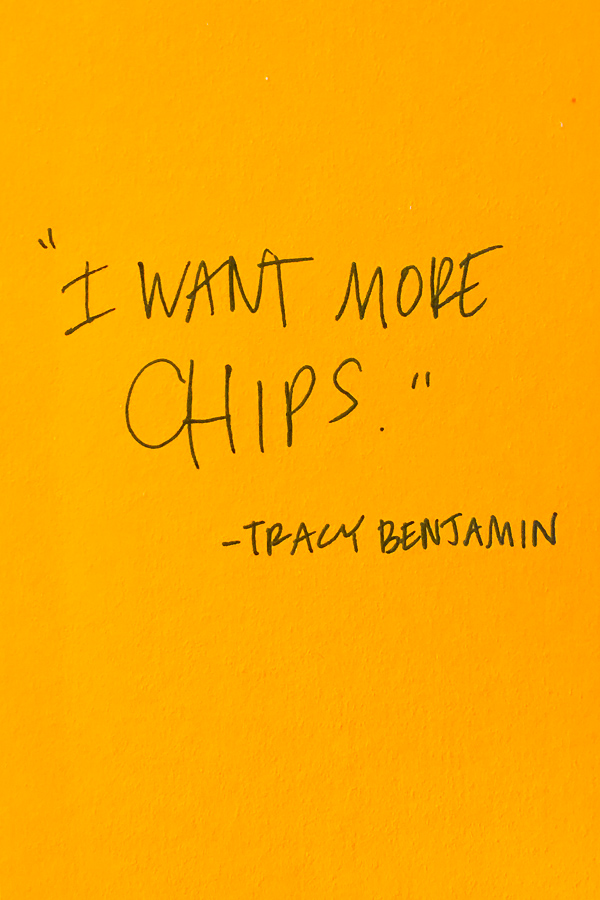 I'm a sucker for Orla Kiely at Target. I mostly just fondle all of the cosmetic bags but never buy anything (I already have one her awesome toiletry bags but then every season a new prints comes out and I'm like ahhhhhhhhh PRETTY).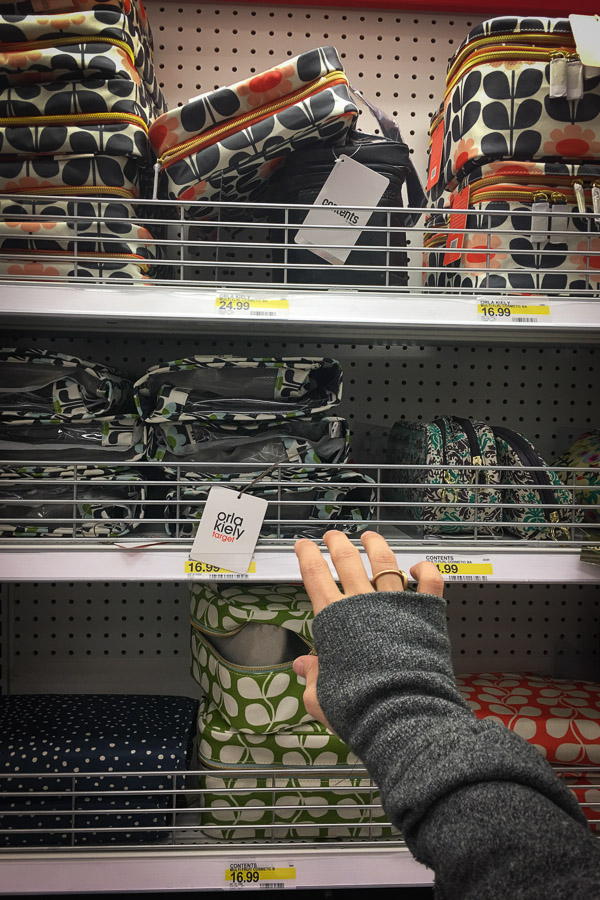 Taco Tuesday.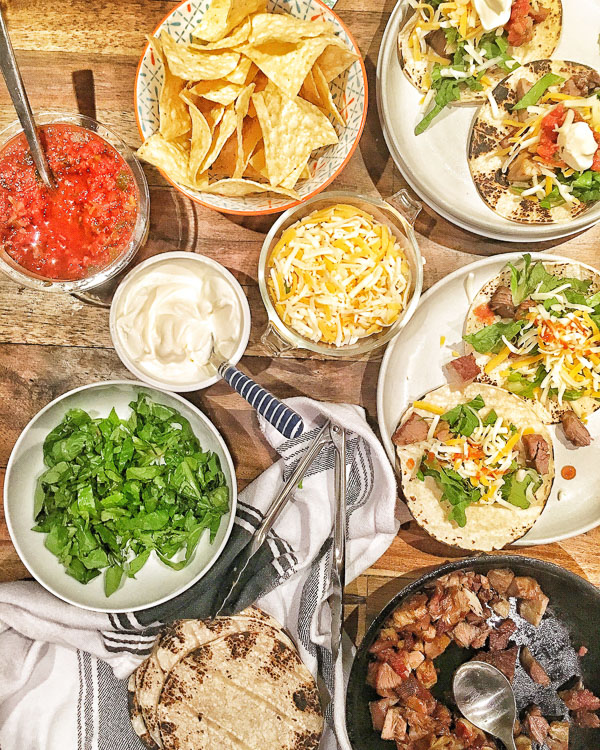 It's weird wearing flip flops in the rain.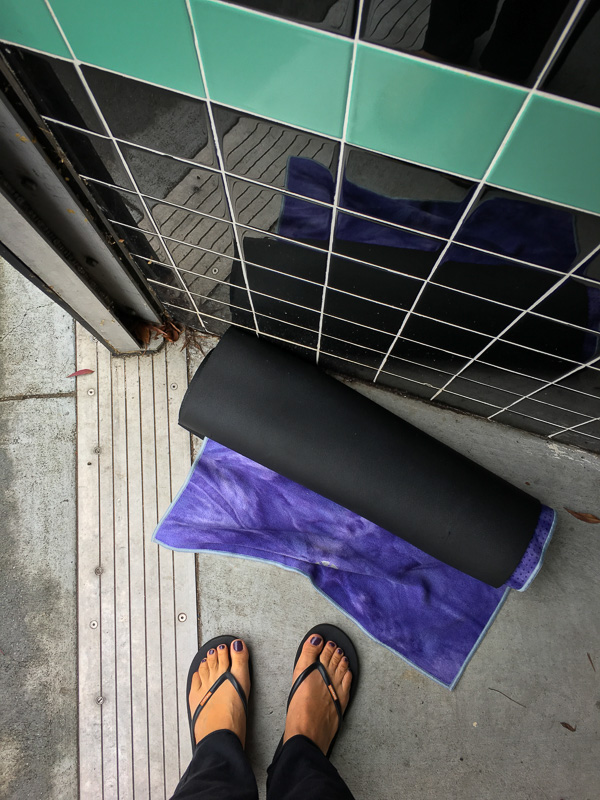 Gingko spotting.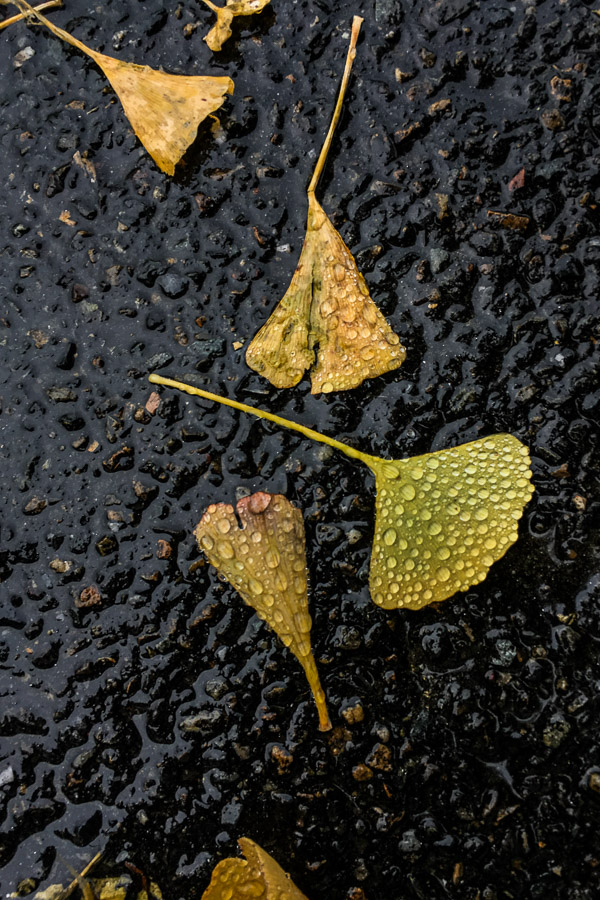 I lost my keys so many times this week. My car battery also died twice.
Cooper was late to school as a result.  Uggh.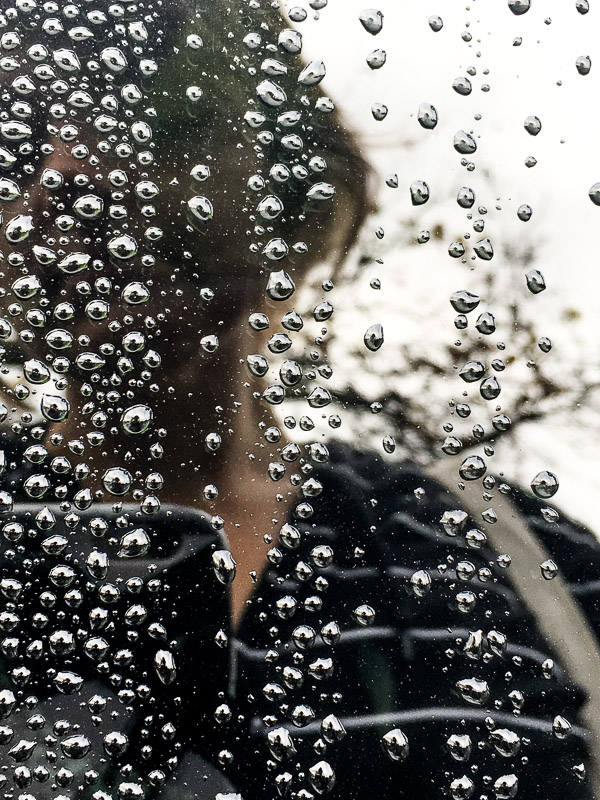 What a weird week.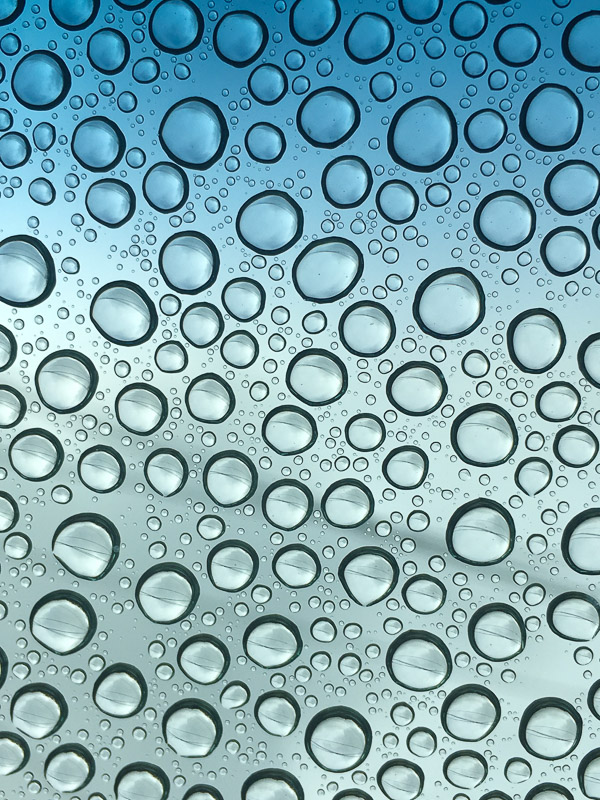 Impromptu visit to Heath.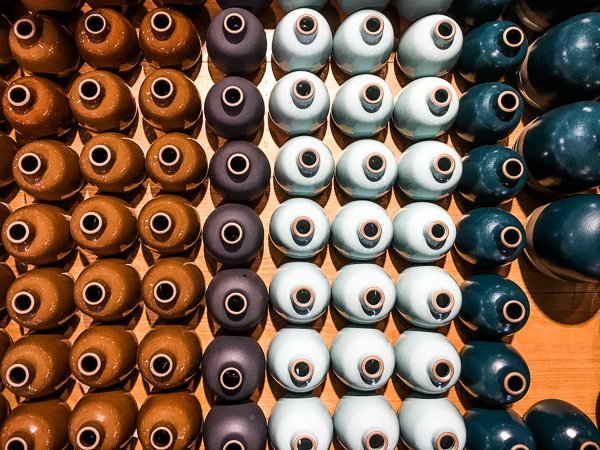 One of each please.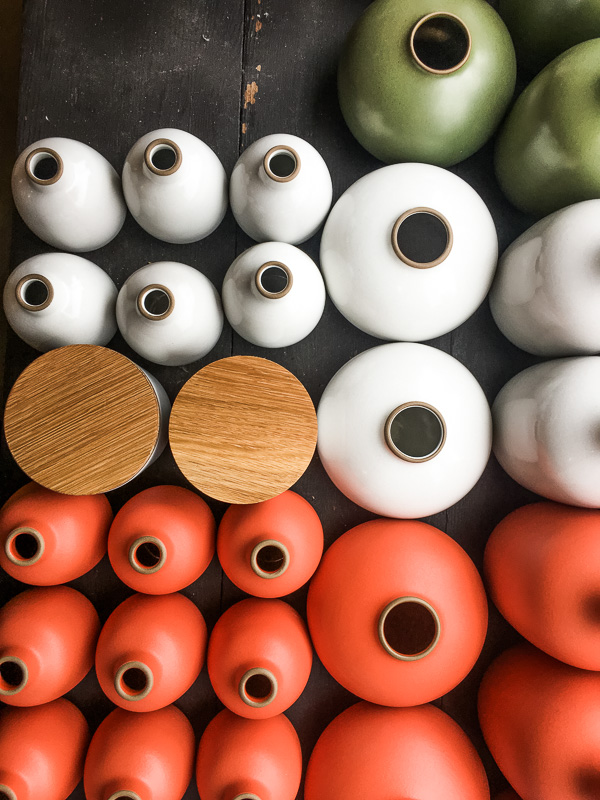 Ventured over to open studios in Sausalito.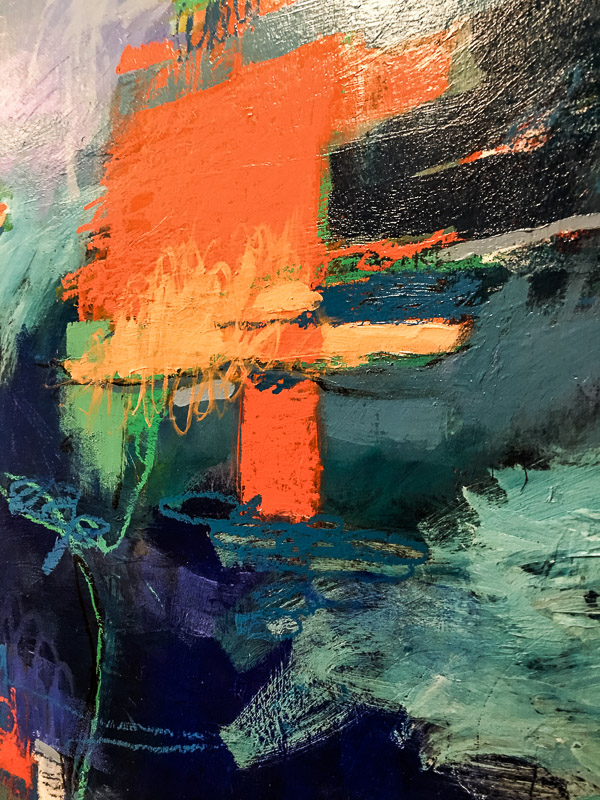 I saw a lot of orange.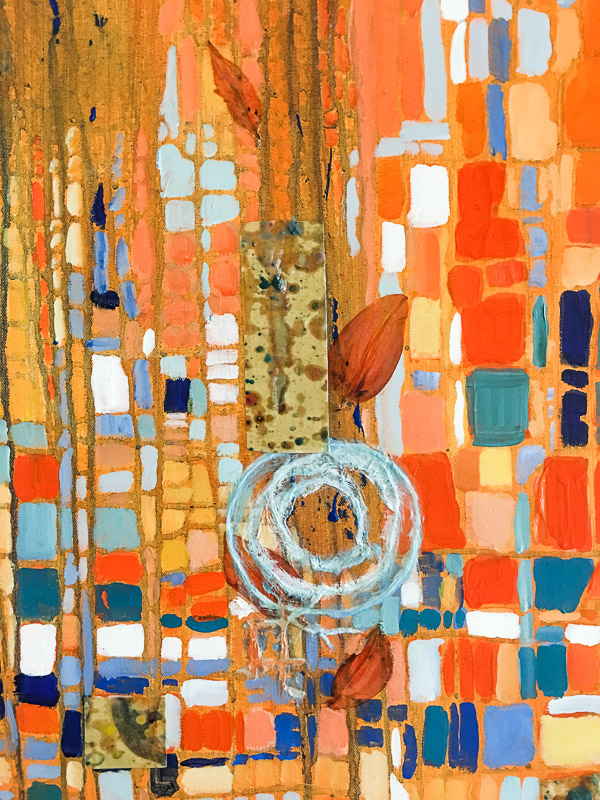 Eye catching.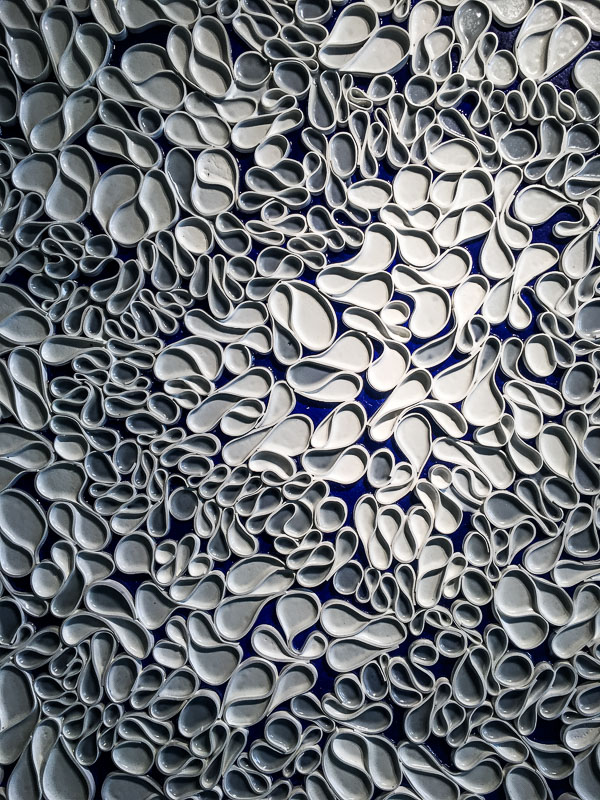 This plate caught my eye 🙂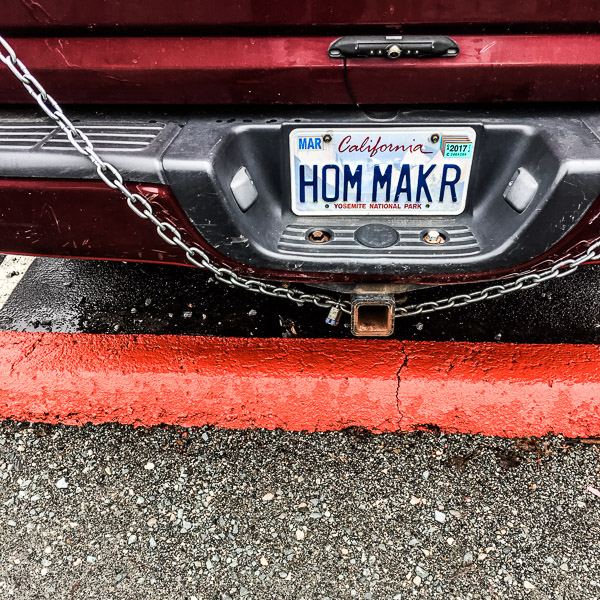 On my car. Also, I really want to check out this book.
I love Bill Murray so much.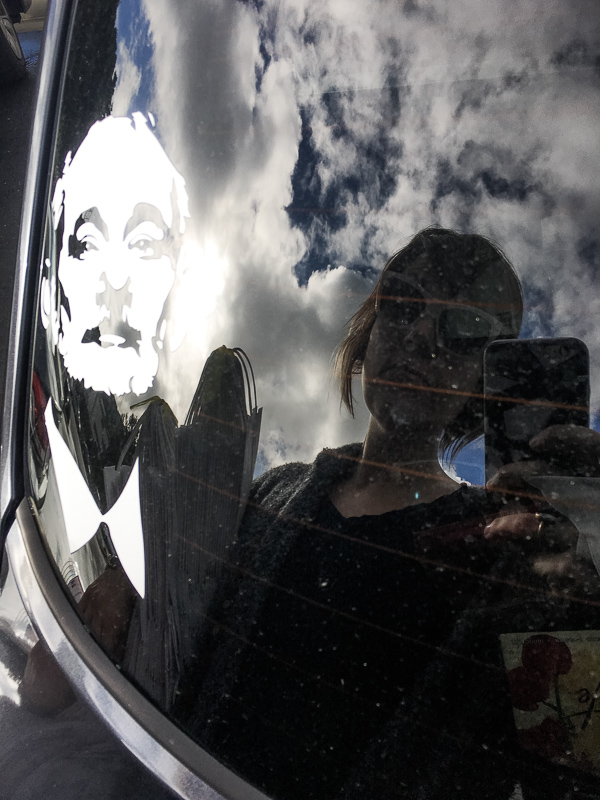 Get off the table (after I take a picture!).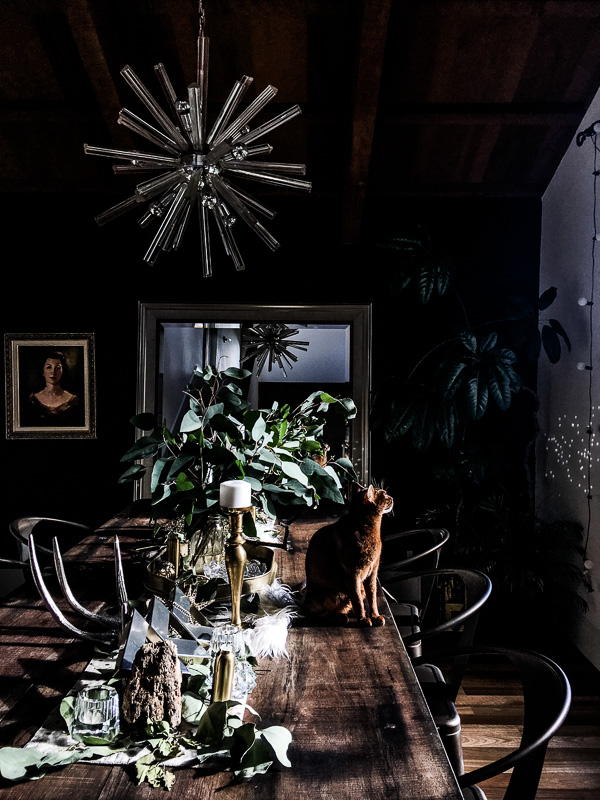 Bedside.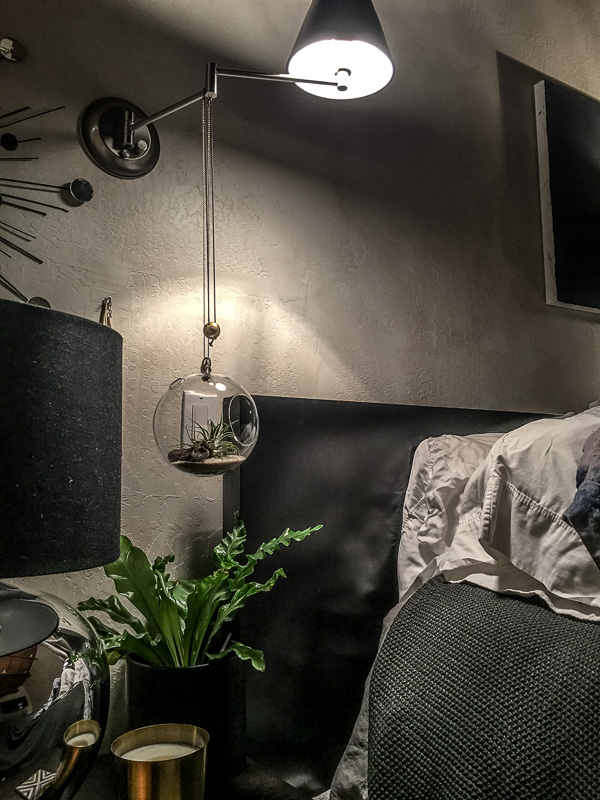 Persimmons at the farmer's market.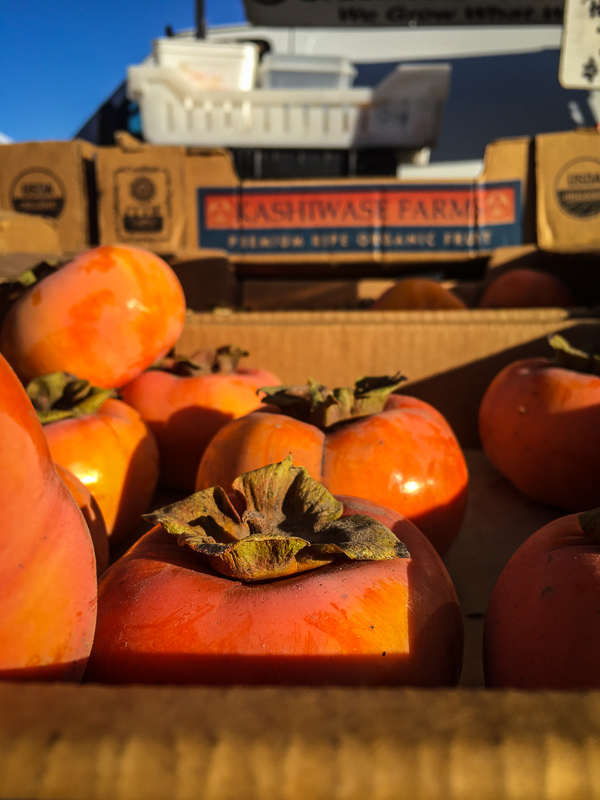 Breakfast….which only happened because my battery died and I had extra time to kill.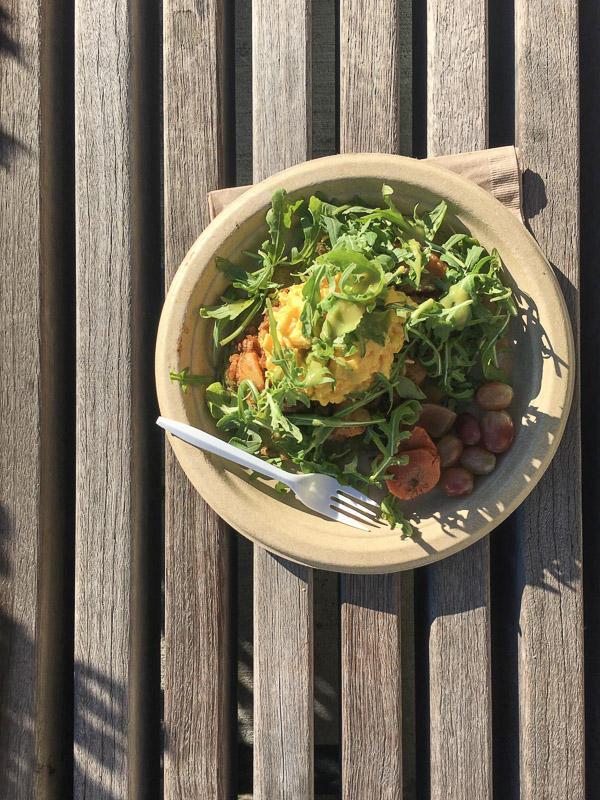 I went to the farmer's market to get my knives sharpened!
They are so dang sharp now!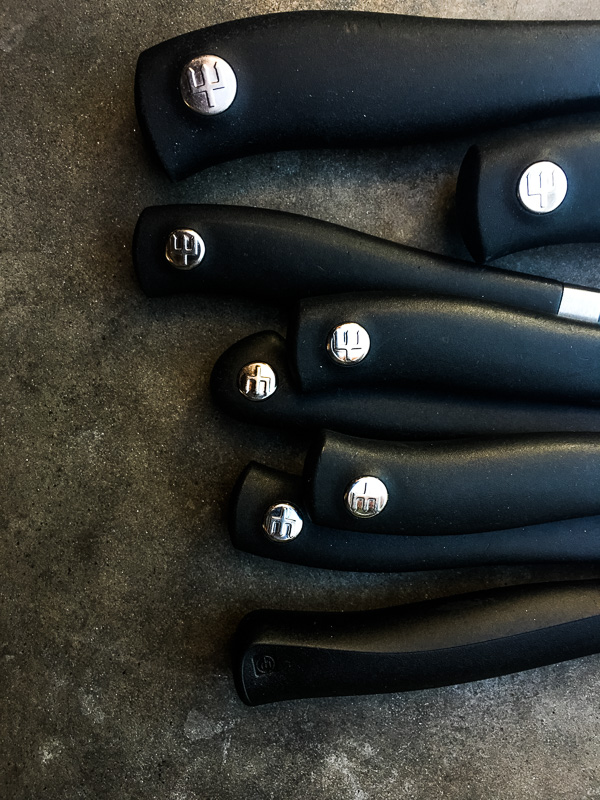 I'm hosting a Holiday Handmade Host Gift Workshop at Neve & Hawk in San Anselmo this coming Saturday December 10th. We're going to be decorating tea towels, making sugar scrubs and doing some fun calligraphy stuff! Space is limited, so sign up soon!
Here's a test sample of the dish towels I  am making.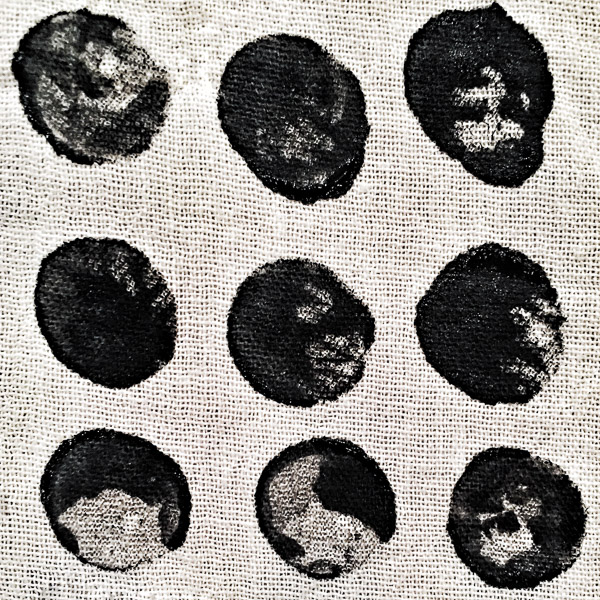 Spotted in the city.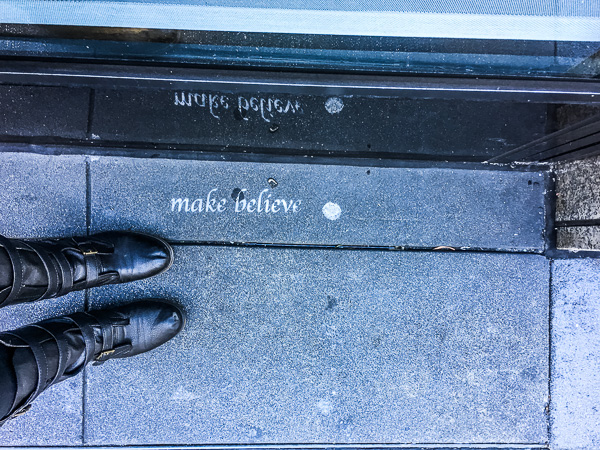 Two Leos (me and my dad) went to Leo's Oyster Bar on Friday.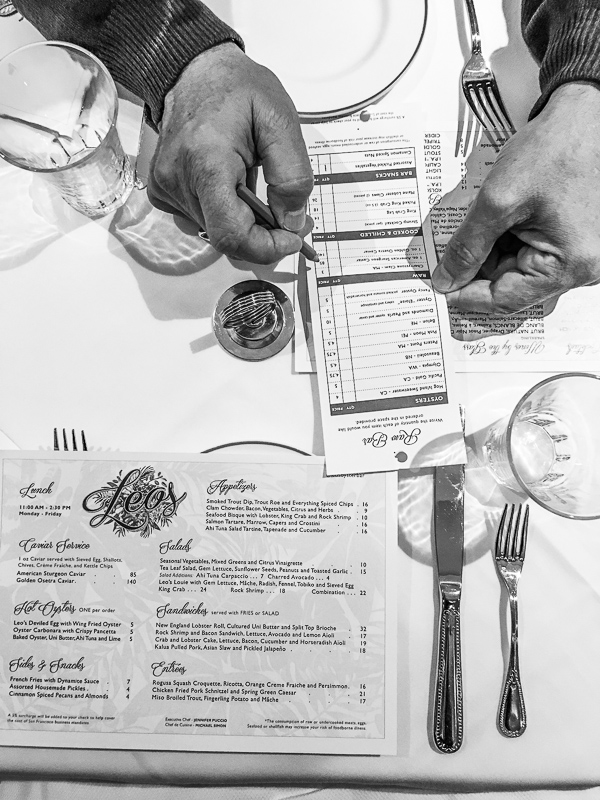 OH BOY.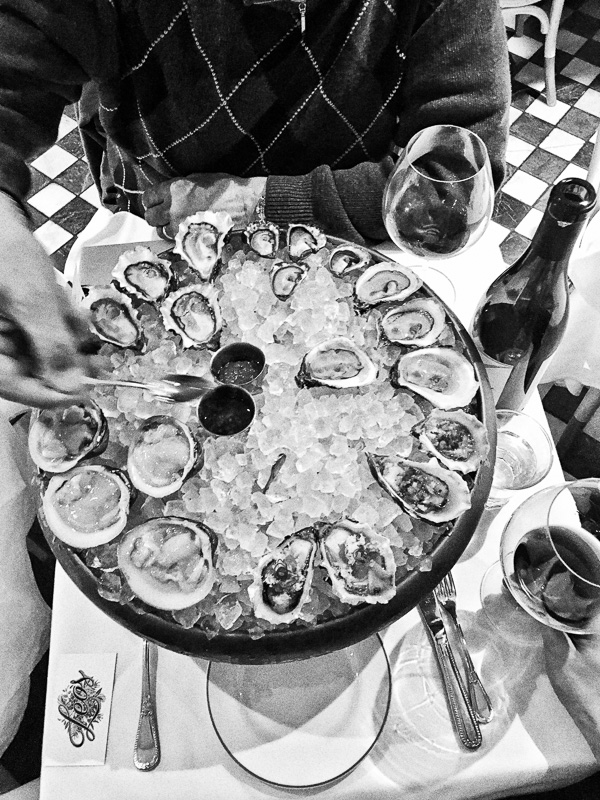 That wallpaper is something else, huh?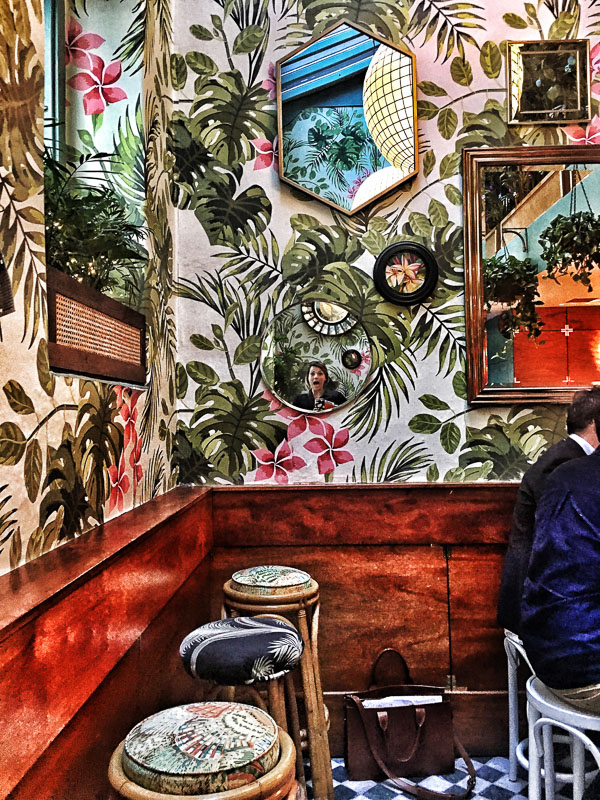 We had this saying on a bumper sticker on our car growing up.
No, not embarrassing at all when you're a kid.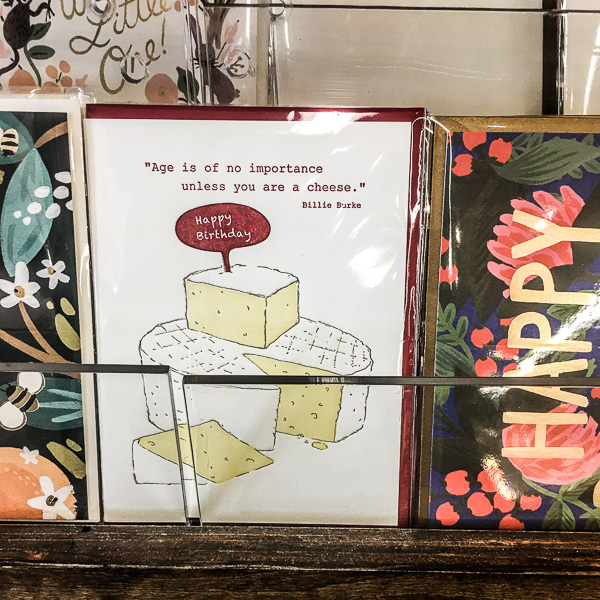 But now I am an adult and I have Bill Murray on my car, so you know… life is weird.
This made me laugh.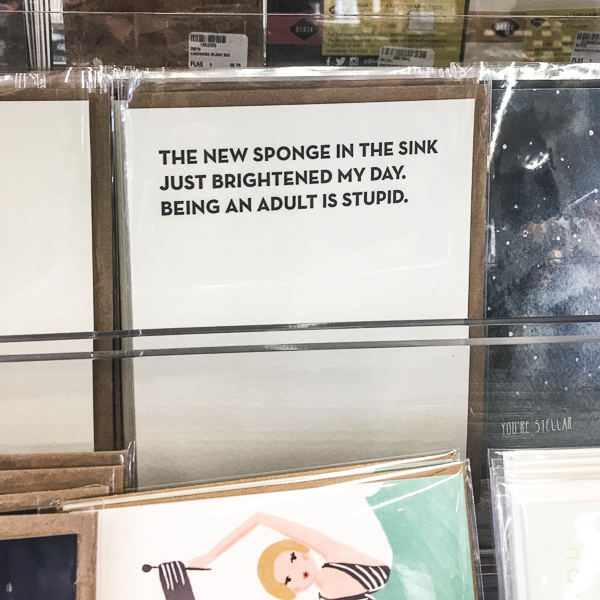 Stopped in Flax Art in the city. I love seeing people's handwriting samples when they're testing out pens.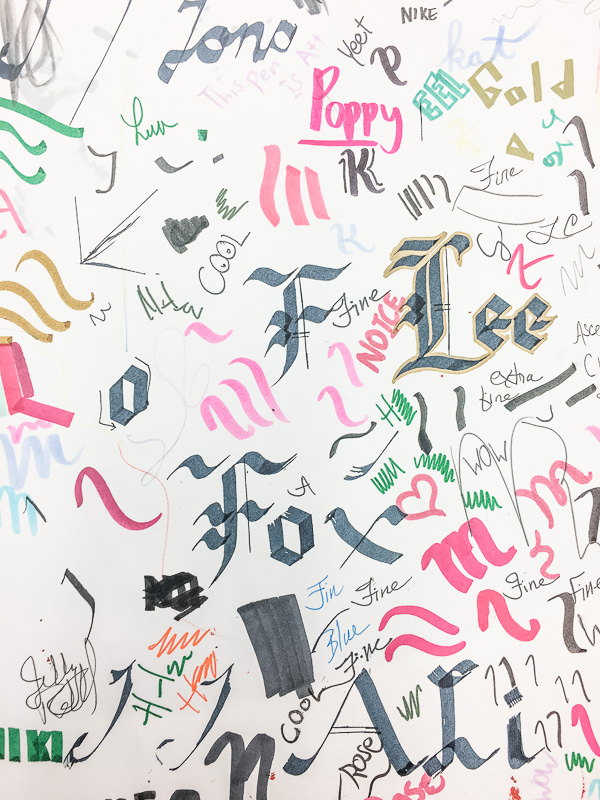 Love that girl in the bathing suit.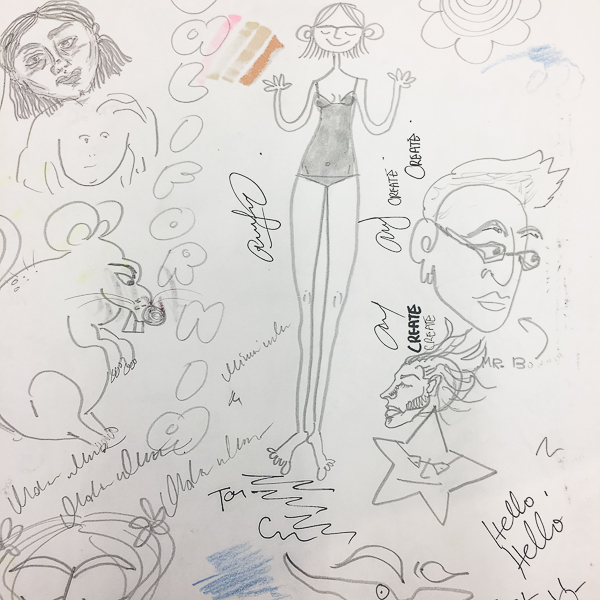 Pretty awesome.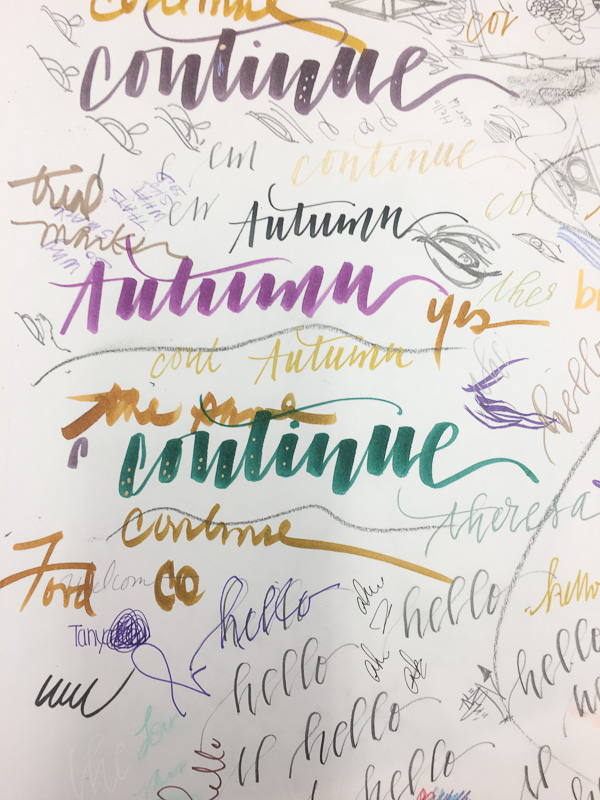 Art this morning after breakfast.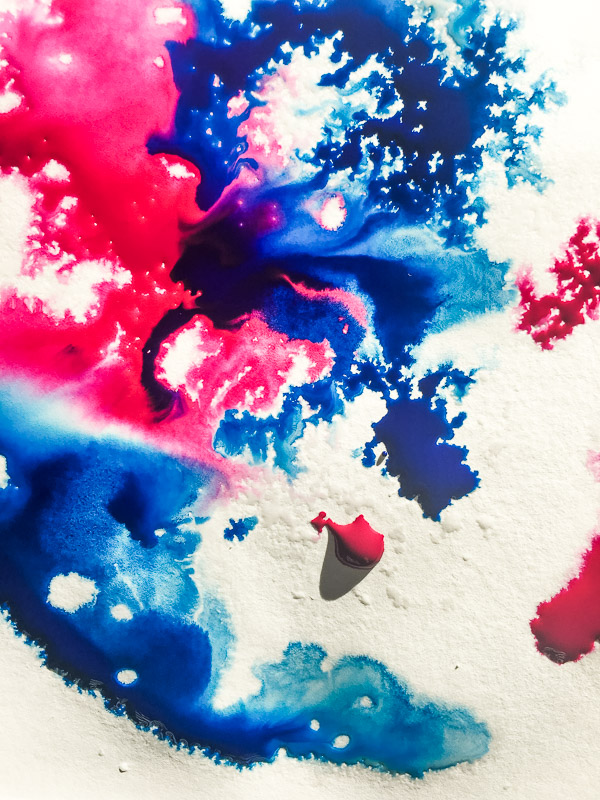 A bag of Cooper headed for a sleep over at his Nana + Pop Pop's house.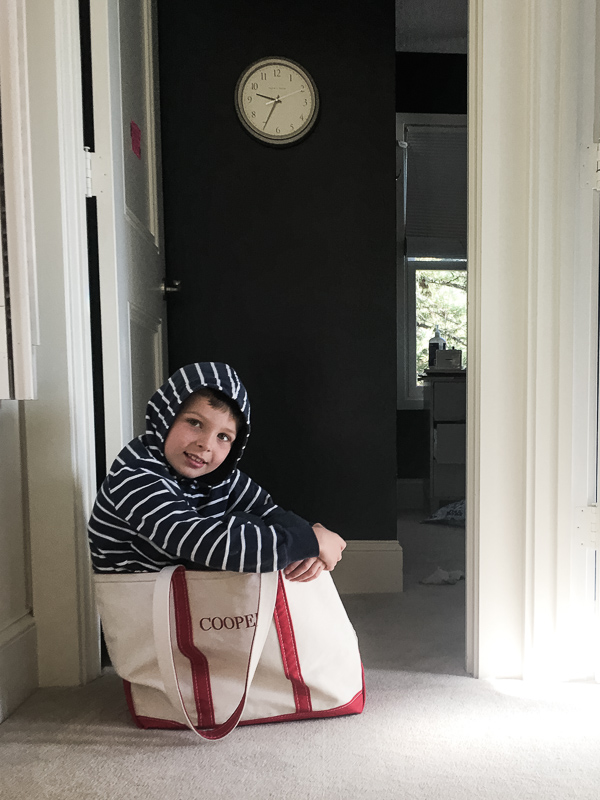 Mew.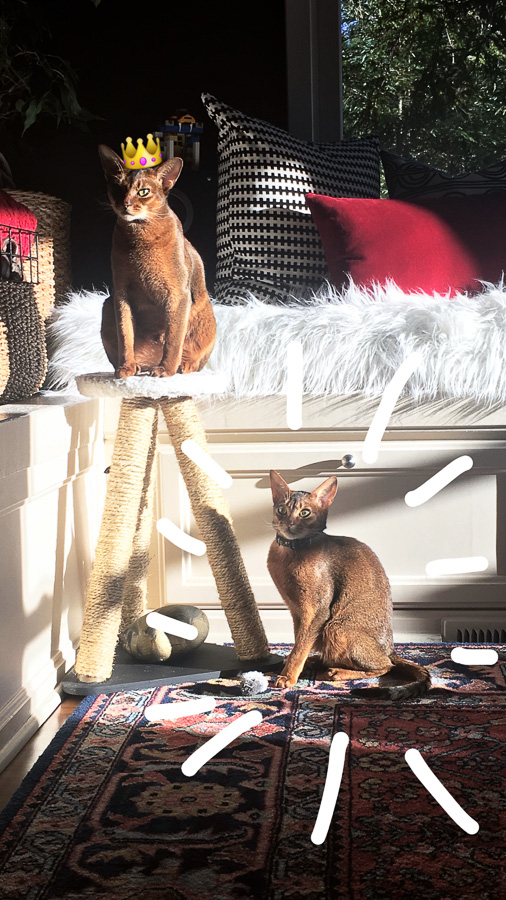 This week's lesson: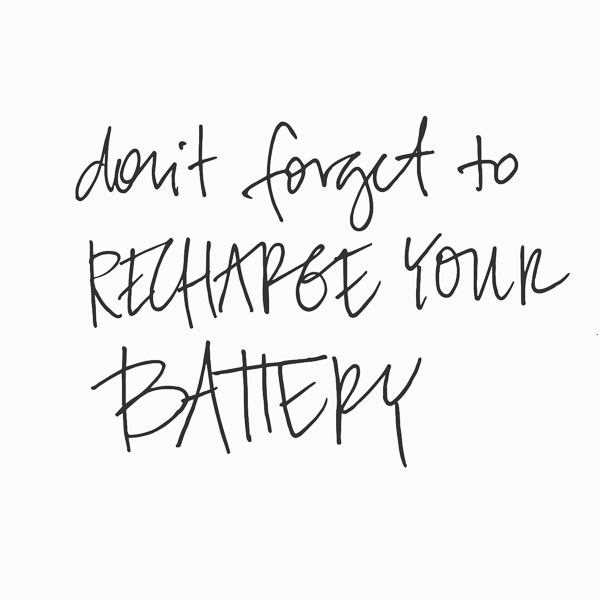 Let's dip into the past!