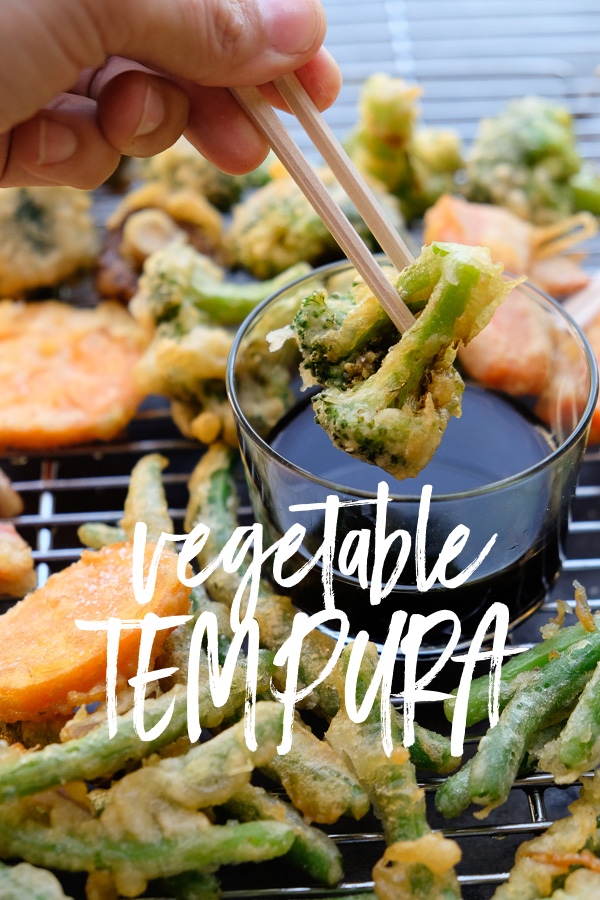 I have two problems to solve and low and behold, Vegetable Tempura comes to the rescue.
Problem 1:
My child doesn't like a variety of vegetables.
Problem 2:
I have random vegetables in my fridge I need to get rid of.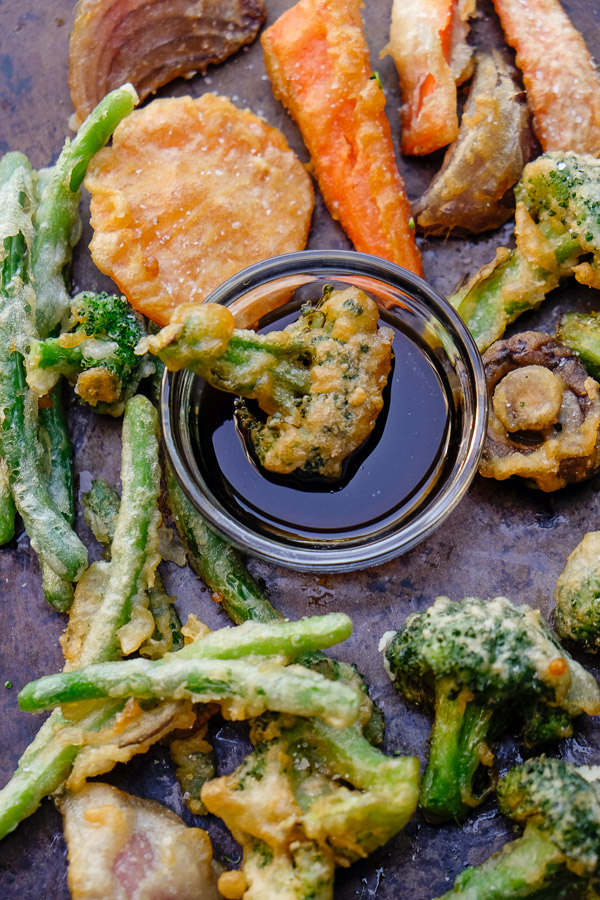 I've never made my own tempura before. Not sure why….but we DO love ordering it when we're out. It's a way to get Cooper to eat things he wouldn't have eaten because he can see the color and know THIS IS A SWEET POTATO and he has a rule about eating sweet potatoes.
Tempura batter is the perfect camouflage.
It's also not as intimidating and I thought it was. Silly me.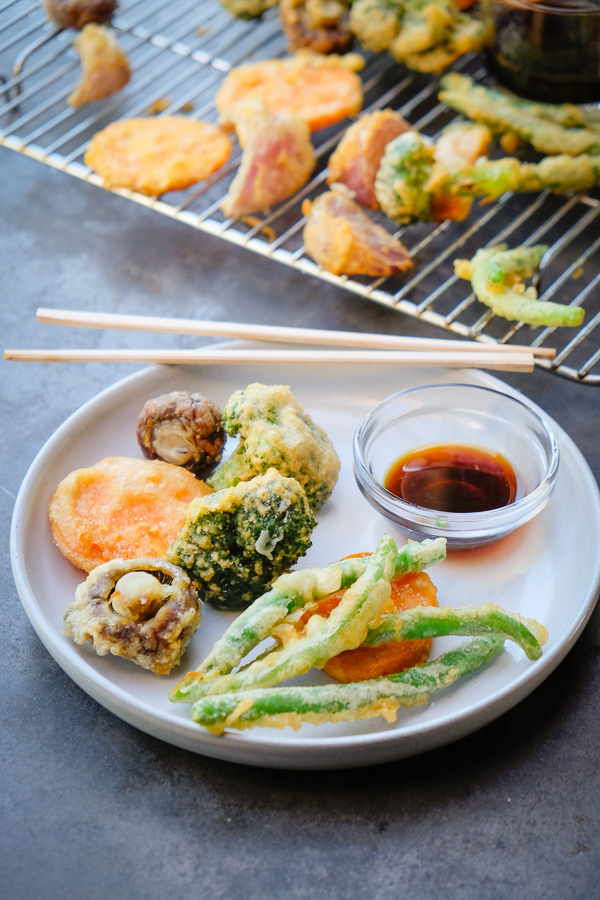 It's also a fabulous way to get rid of whatever random vegetables you have in the fridge after a week (or two!) of meal chaos. Random definitely vegetables have a place in Vegetable Tempura.  They're BUILT for this situation completely!
This batter is fluffy and light. It's super simple to pull together. Next round, we're adding some shrimp….and maybe a banana because we're gonna need dessert.  What would happen if I dropped a cookie in the batter….. there goes the neighborhood.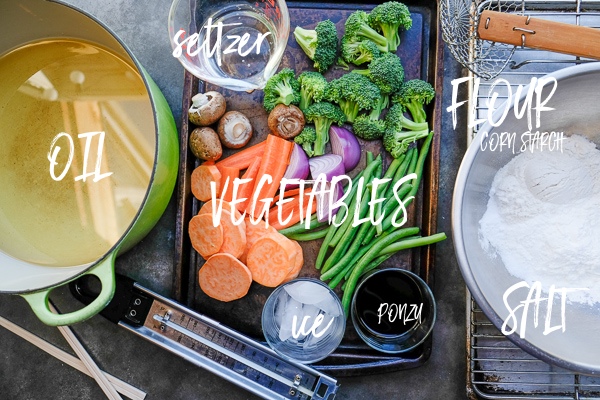 What are your favorite tempura items?
I'm a fan of broccoli and sweet potatoes.
I won't turn down eggplant.
Mushrooms? Hmmmm. Not convinced….but I had some and WHY NOT?
Fried onions? COOL.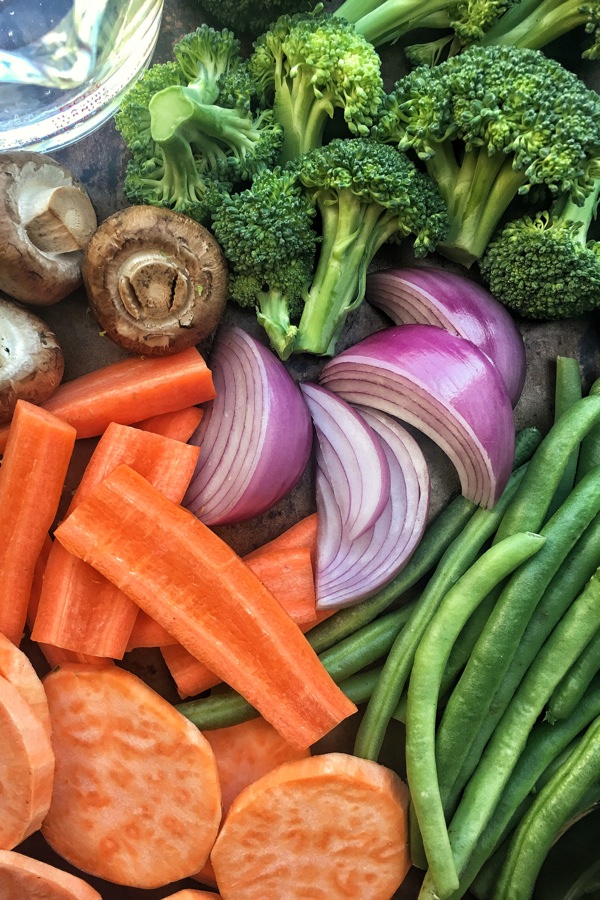 All of my supplies.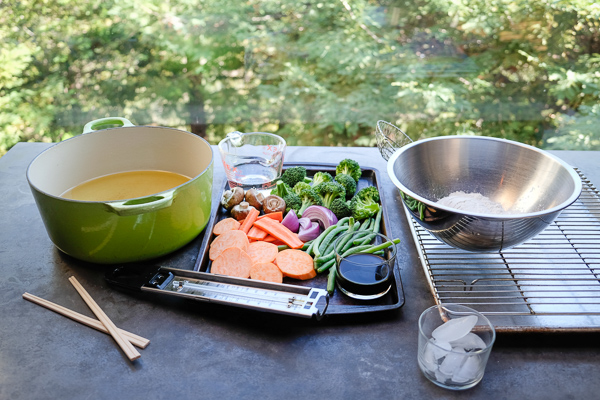 What makes the batter super light? Sparkling water.
Here's a tip. If the batter is too thick, add an ice cube. It definitely helps thin it out.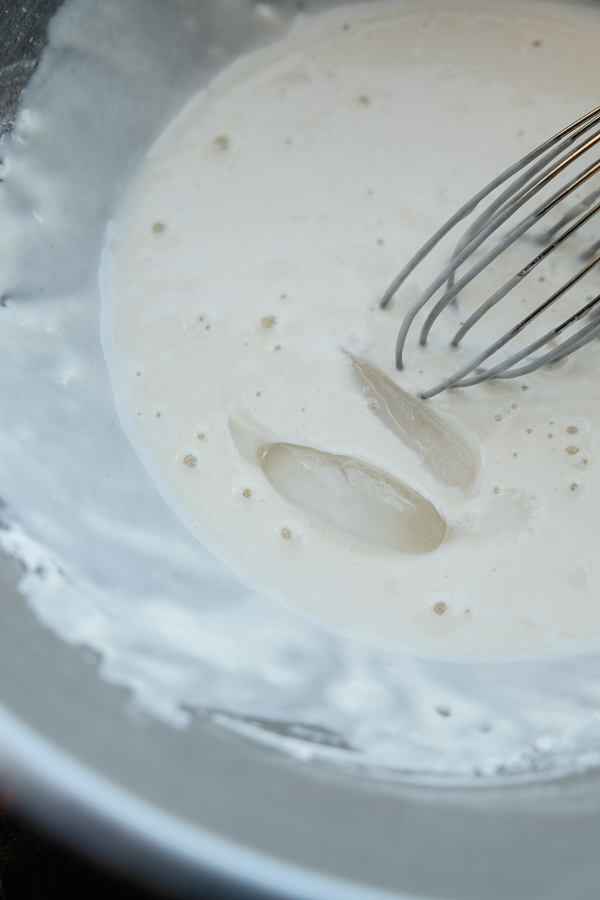 Before you get started frying you must set up your stations.
Vegetable station. Batter station. Oil station.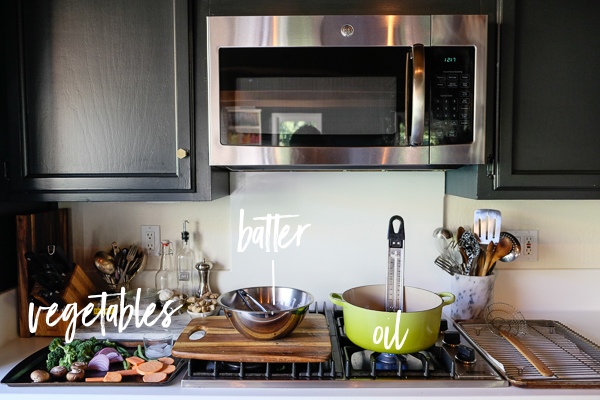 Dip.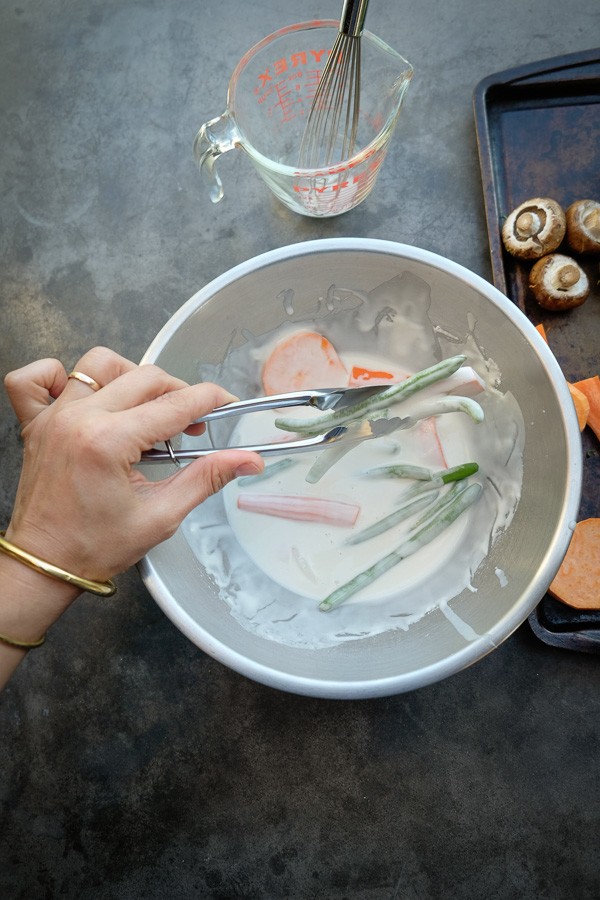 FRY.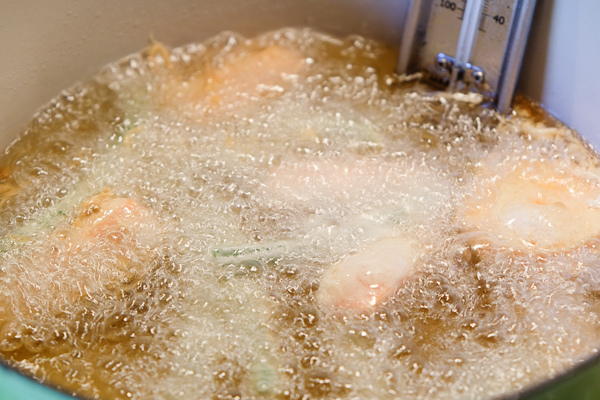 CRISP.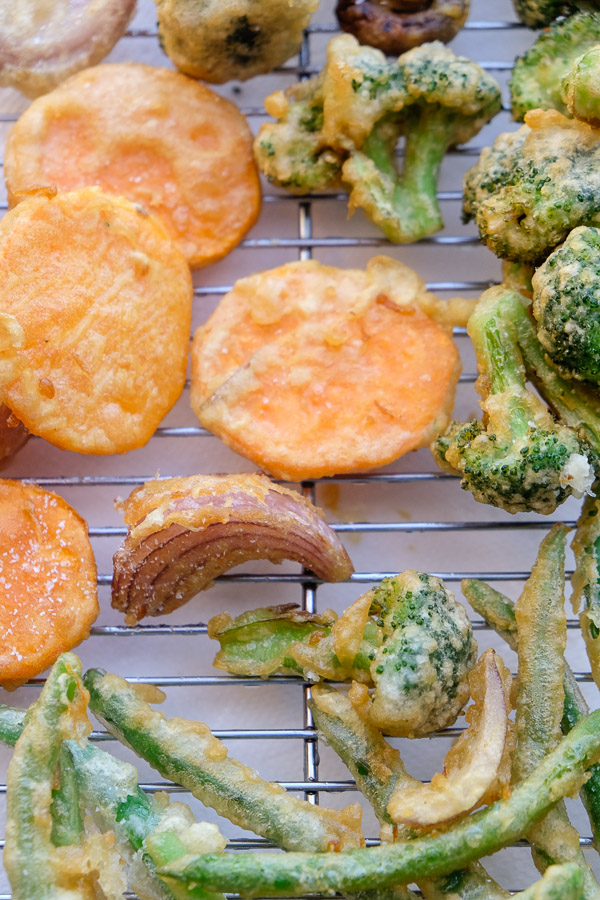 DIP.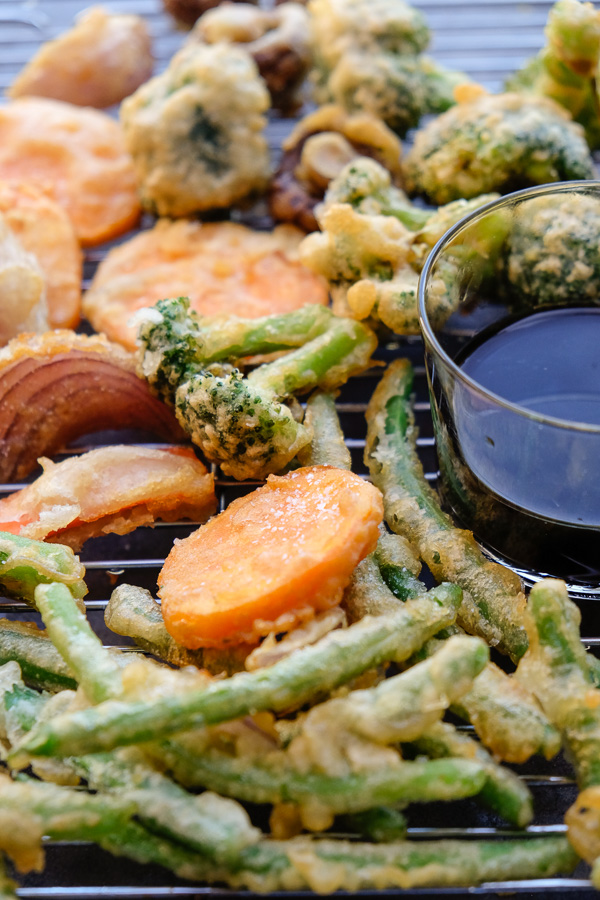 TRY NOT TO EAT IT ALL.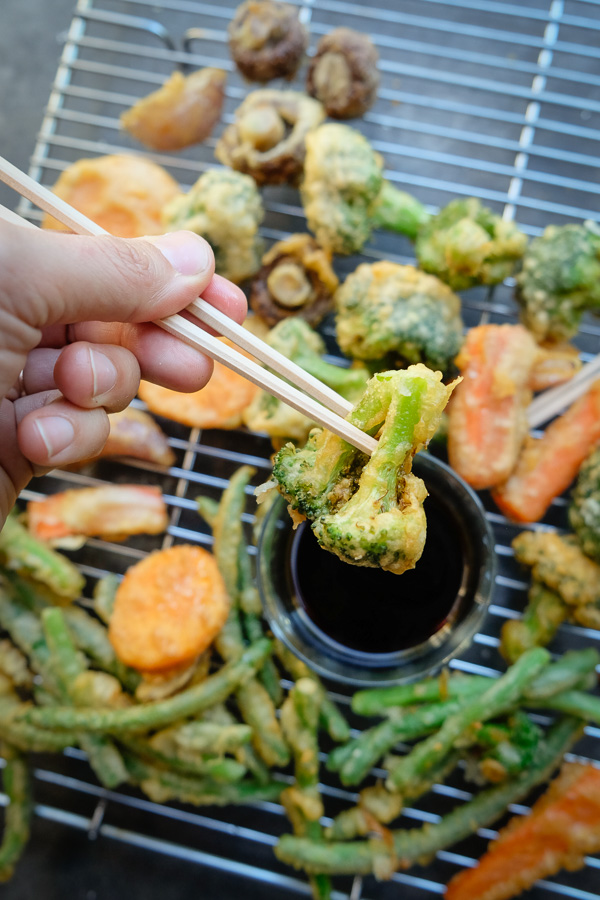 Sharing is caring.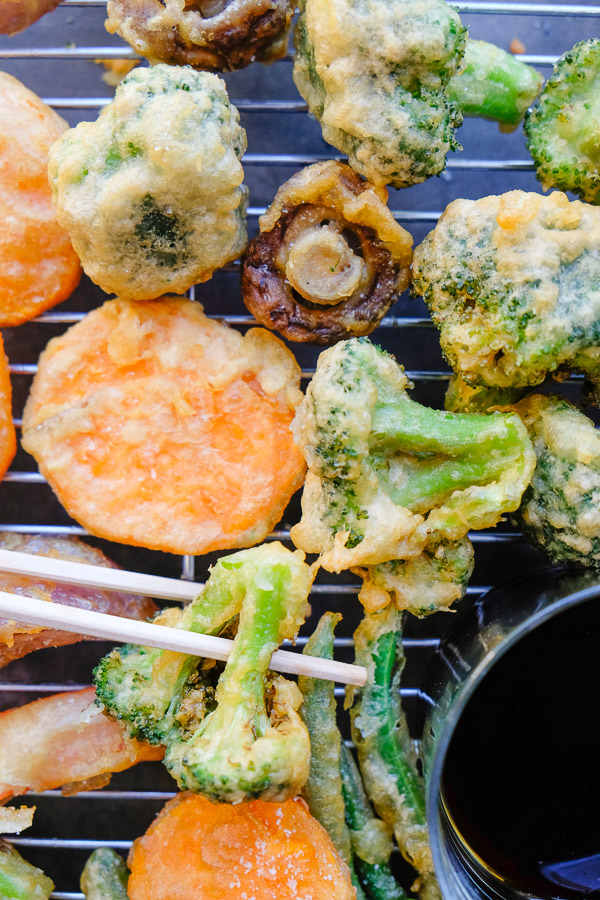 Unless you eat the sweet potato I had my eye on.
Then we're definitely not cool.
Also….if you're wondering how you can kick this up another notch, you might want to turn it into a sushi burrito/roll situation. This definitely looks MAJ.
Vegetable Tempura

serves 4

recipe adapted slightly from Rachael Ray Magazine

5 tablespoons flour
5 tablespoons cornstarch
1 teaspoon baking powder
1/2 teaspoon baking soda
1/2 teaspoon kosher salt
1/2 cup sparkling water
ice cubes, if needed
1 lb. assorted vegetables
1/2 cup ponzu sauce

In a medium bowl, whisk the flour, cornstarch, baking powder, baking soda and salt. Add the club soda and whisk until the batter is smooth. If the batter is too thick, add an ice cube to help thin it out.

Cut the firm vegetables such as carrots and sweet potatoes into 1/8 inch slices. For softer vegetables, 1/4 inch will do.

Pour enough oil into a medium saucepan to measure about 2 inches. Attach a deep-fry thermometer to the pan and heat the oil to 350F. Line a plate with a double layer of paper towels.

Working in batches, drop a few slices of vegetables into the batter. Stir gently to coat. Using tongs or chopsticks, lift the food from the batter, allowing excess batter to drip back into the bowl. Carefully add a few pieces to the hot oil, making sure not to overcrowd the pot. Turn vegetables occasionally and fry until lightly golden on all sides, about 1 to 1 1/2 minutes.   Let temperature heat back up to 350F in between batches. Transfer tempura to paper towels. Season with salt and serve with ponzu sauce.