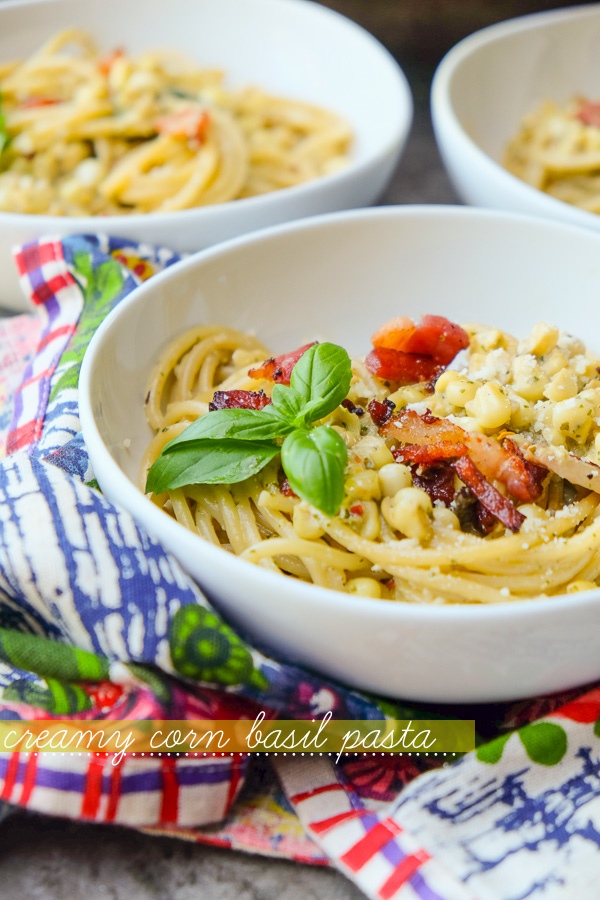 Happy Monday! Let's get into it. What are we making for dinner? How about something with corn? Let's blow it out with the corn until Summer ends, OK?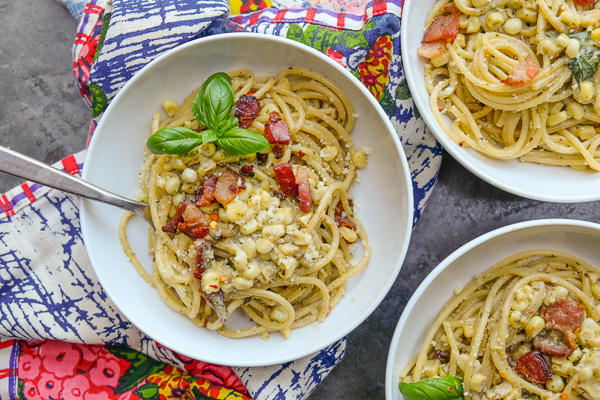 This recipe for Creamy Corn Basil Pasta is extremely simple. Perfect for a Monday. We cook bacon and then we cook corn in the bacon fat. Then we add some cream to the mixture along with pesto and we stir that into hot spaghetti. We top the spaghetti with the crispy bacon and all is right with the world.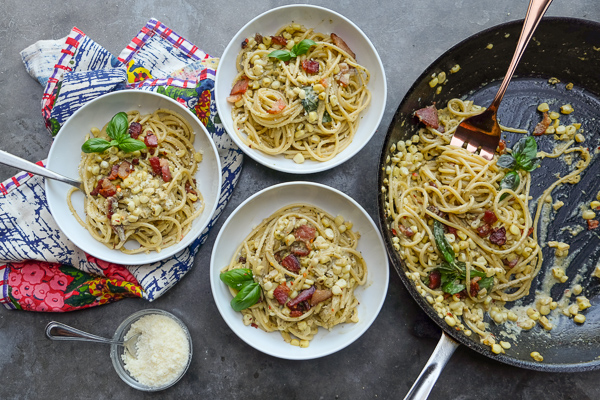 Wait. I forgot to say that there's also a ton of Parmesan in the mix because MORE IS MORE!  This is the dish I'll be thinking fondly of when we're in the dead of winter and there's no sunshine to be found. If you want to push it over the edge and exploit all of summer's bounty, add is some fresh chopped tomatoes while you can!
Let's gather our ingredients: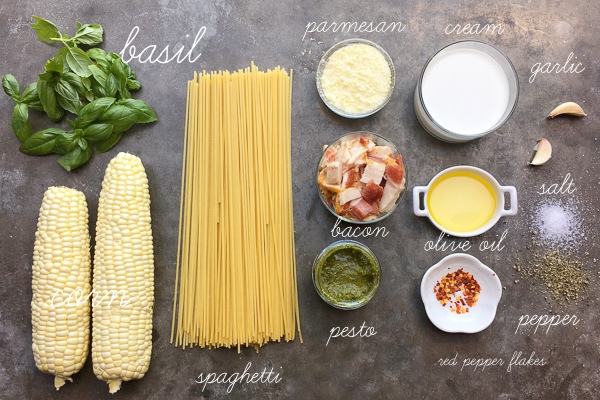 First things first. Crisp bacon!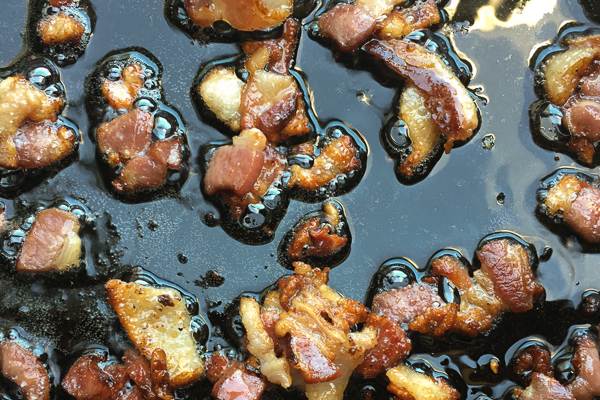 Set bacon aside. Now we cook the corn with the garlic + red pepper flakes.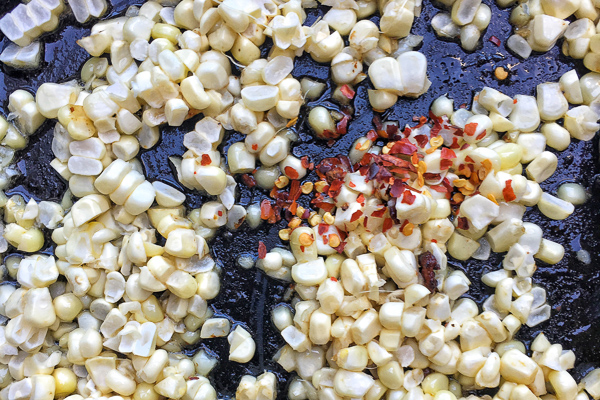 Cream gets added. So does the pesto.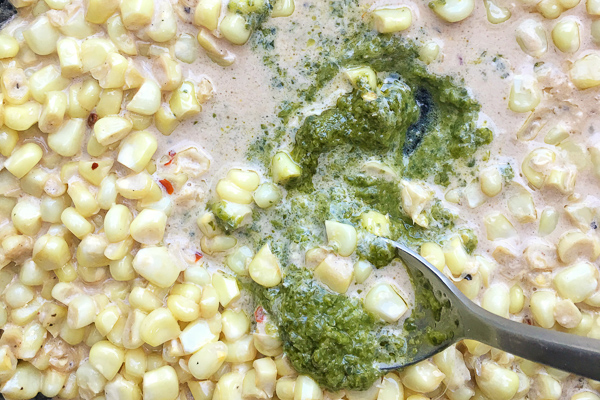 Pasta meets sauce.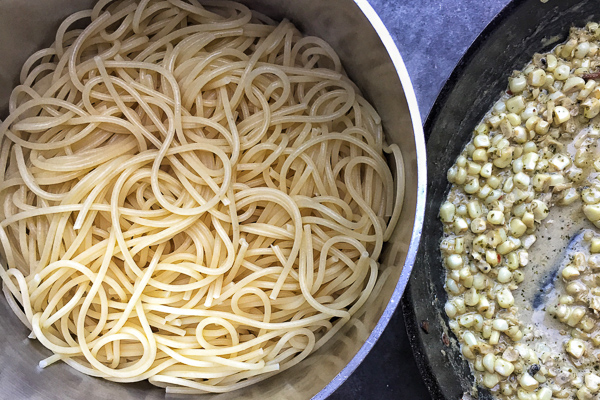 Stir it up, little darling.
HELLO PARM!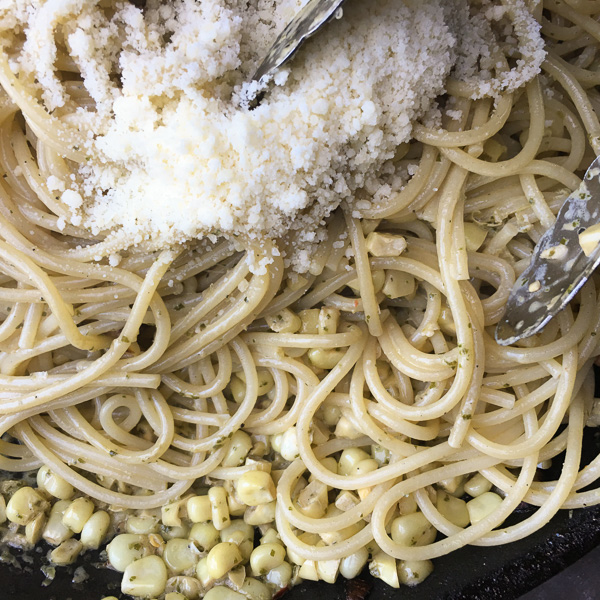 Add pasta water if you need to thin it out.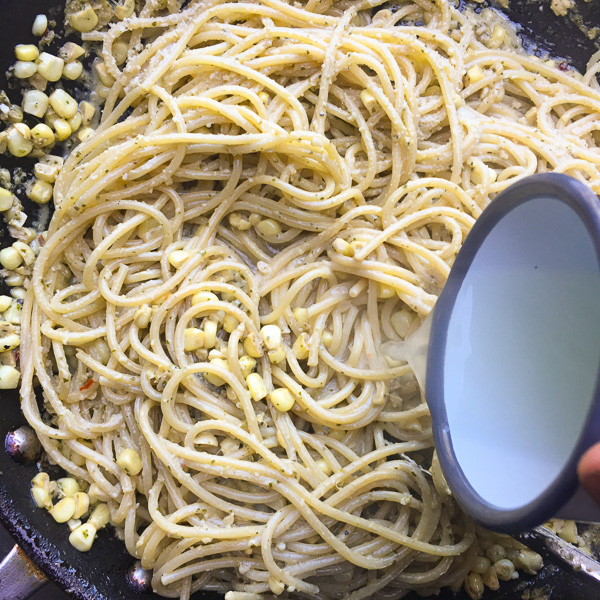 Crispy bacon + basil.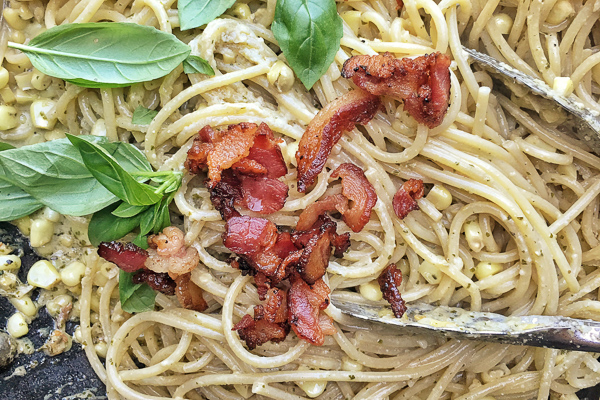 Taste for seasoning.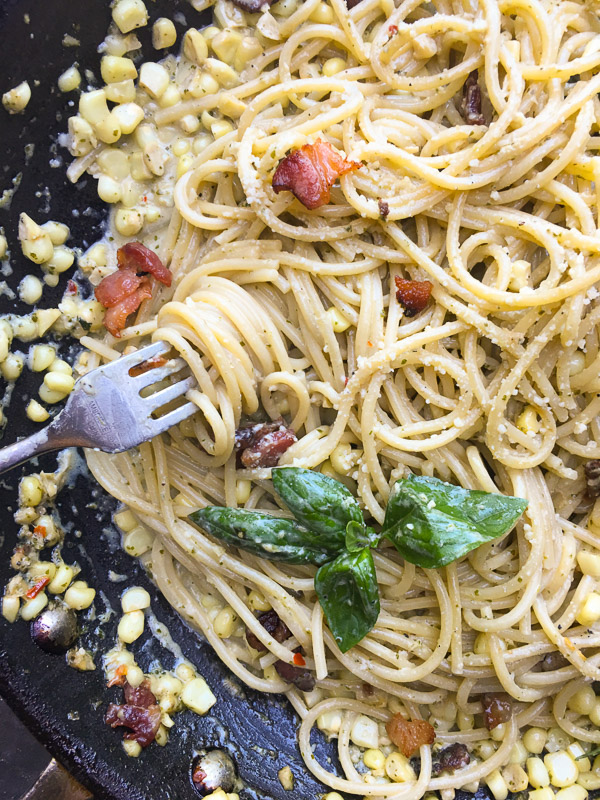 Serve it up.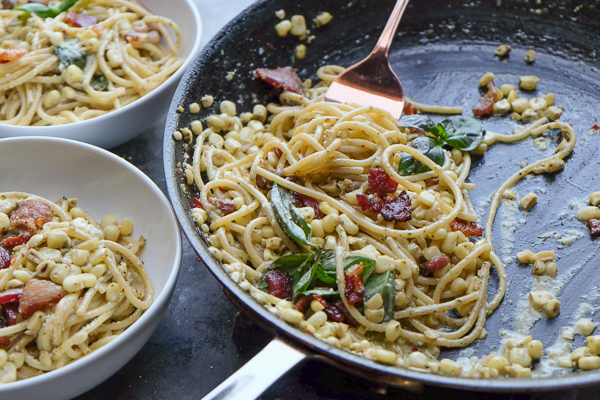 You'll love the creamy, sweet corn mixed with the crispy bacon!
Creamy Corn Basil Pasta

serves 3-4

12 oz. spaghetti
1 tablespoon olive oil
4 strips bacon, roughly chopped
2 ears corn, cut off the cob
2 cloves garlic, minced
pinch red pepper flakes
1/2 cup heavy cream
2 heaping tablespoons fresh pesto
1/2 cup grated Parmesan, plus more for serving
1/3 cup fresh basil, roughly chopped

Bring a large pot of well-salted water to a boil. Cook pasta according to the package directions. Drain, reserving 1/2 cup of pasta water.

Meanwhile, cook bacon in a medium skillet with olive oil over medium-high heat until nicely crisped, about 5-6 minutes. Remove bacon from heat and drain on paper towels, set aside.

Add corn to the skillet and cook for 2-3 minutes so it softens. Add garlic and red pepper flakes and cook for another minute. Slowly add in the heavy cream followed by the pesto and cook for 6-8 minutes, or until the sauce thickens slightly. Toss spaghetti into the creamy corn sauce and stir in Parmesan cheese. If sauce needs to be thinned, stir a little of the reserved pasta water into the pasta. Toss chopped basil into the pasta and serve hot with additional parmesan on top.