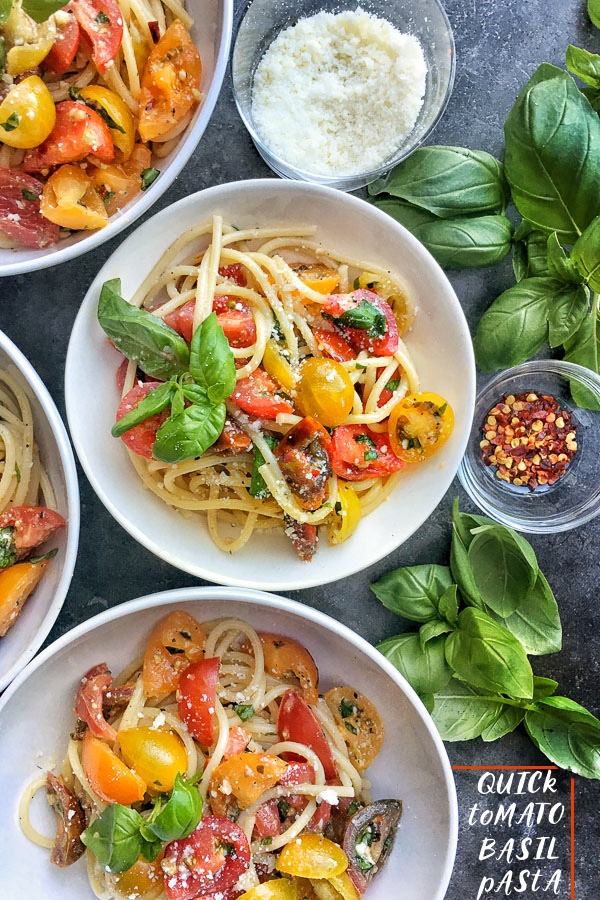 We went to the beach yesterday. It was a last minute excursion because I needed to get out of the house and away from alllllllllllll the dishes I had to clear out of the sink.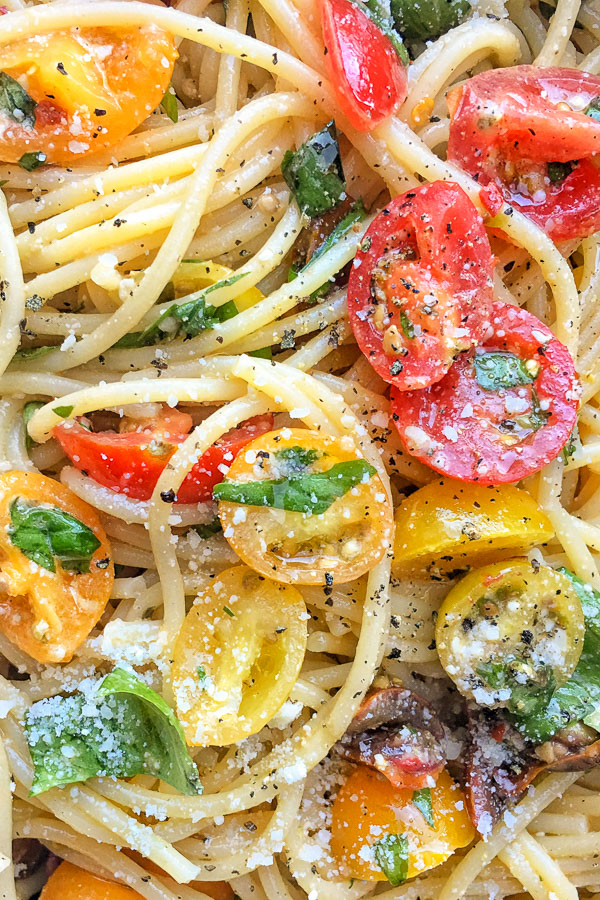 Now, Casey isn't a beach person like I am. Where he sees ALL THE SAND and how it sticks to EVERYTHING, I see adventure and a chance for me to clear my head.
He went out of his way to go to the beach because I needed an adventure, so I made up for it with this Quick Tomato Basil Pasta when we got home. An even trade for a beach adventure? Suuuuure. Why not? We'll go to the beach like every single week now, right Casey?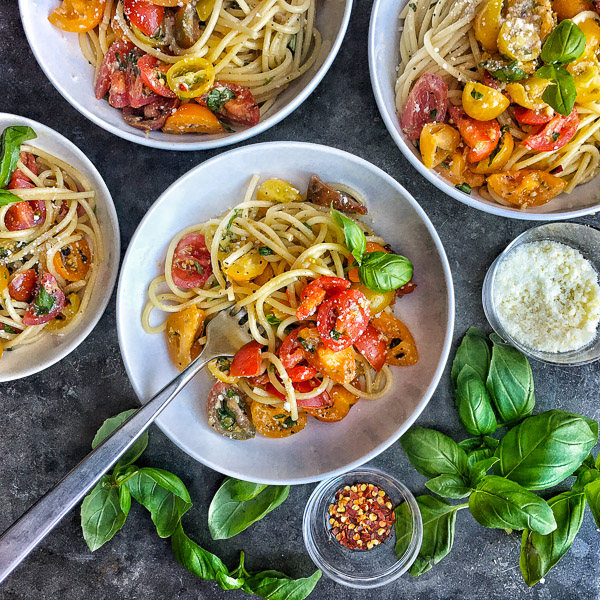 It's all the flavors of bruschetta stirred into hot pasta. No need to cook sauce! A #meatlessmonday dinner that's #simple #fresh #delicious and can be pulled together in less than 15 minutes. Exploit tomato season and get on it! Or just make the tomato part and top it with crusty grilled bread and maybe some fresh mozzarella? YES.
Let's gather our ingredients.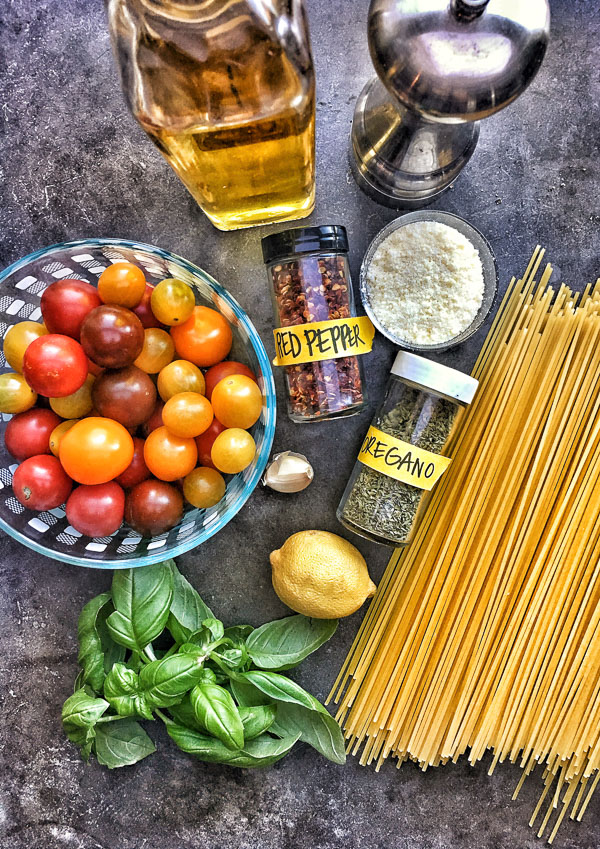 We are gonna work on our tomato sauce first. It's really simple, but packs a punch!
We grate garlic with a microplane zester. We want to infuse the tomatoes with garlic but we also don't want to bite into a chunk of garlic. Grating it makes that not happen.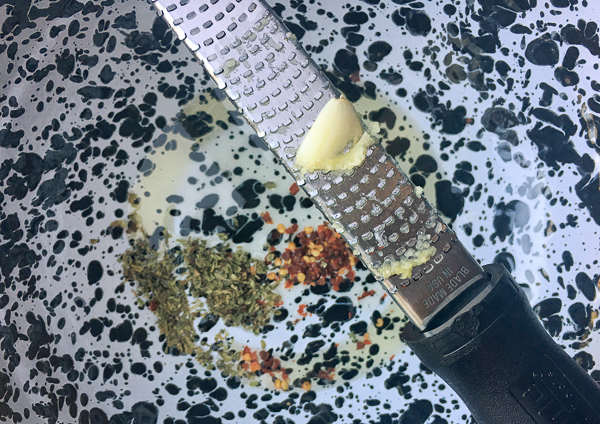 Mmm tomatoes.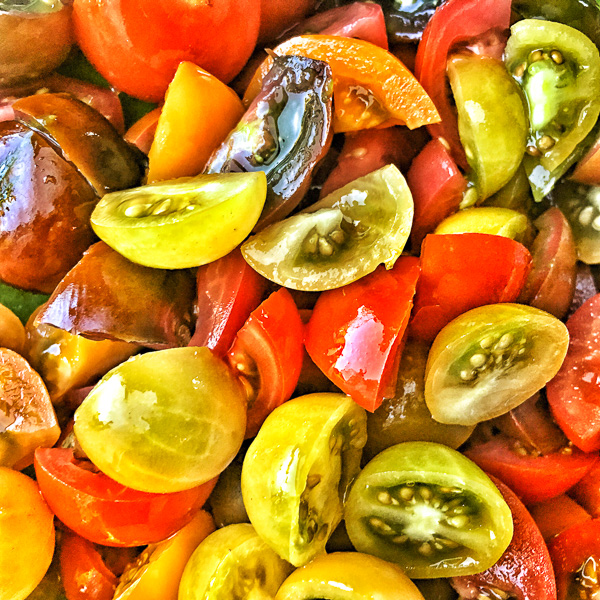 Hello, basil.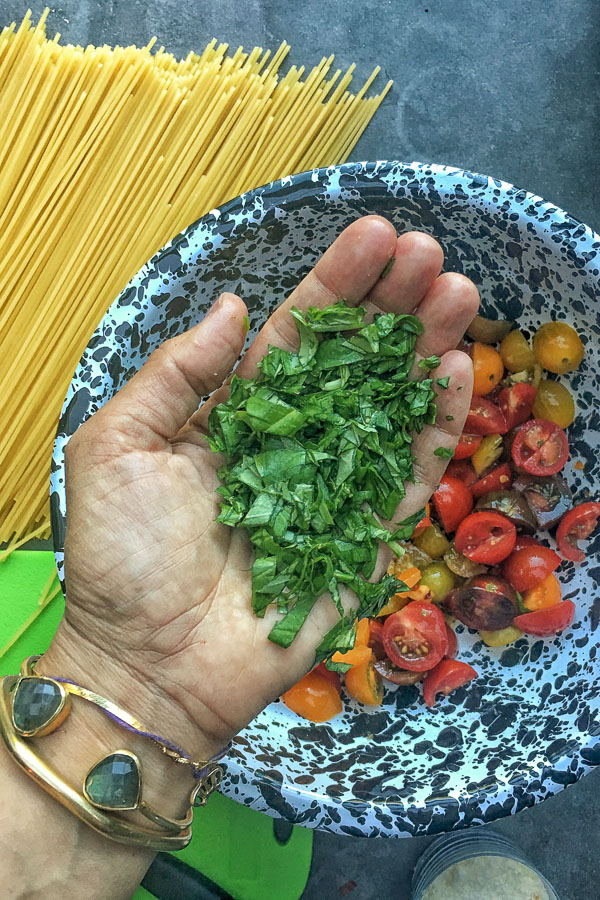 Tomatoes + basil with olive oil, oregano, red pepper flakes, and ground pepper.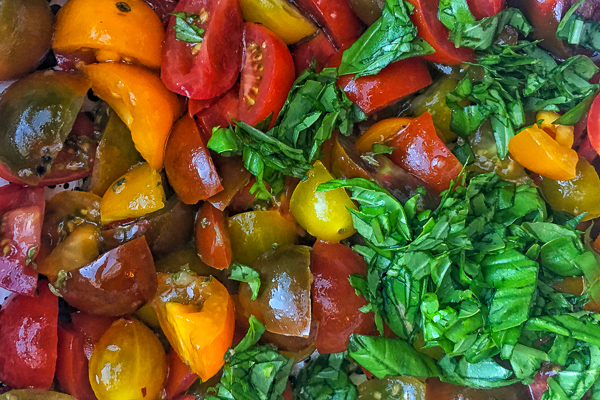 Stir in half the parmesan. Give it a taste. Add salt if you need to.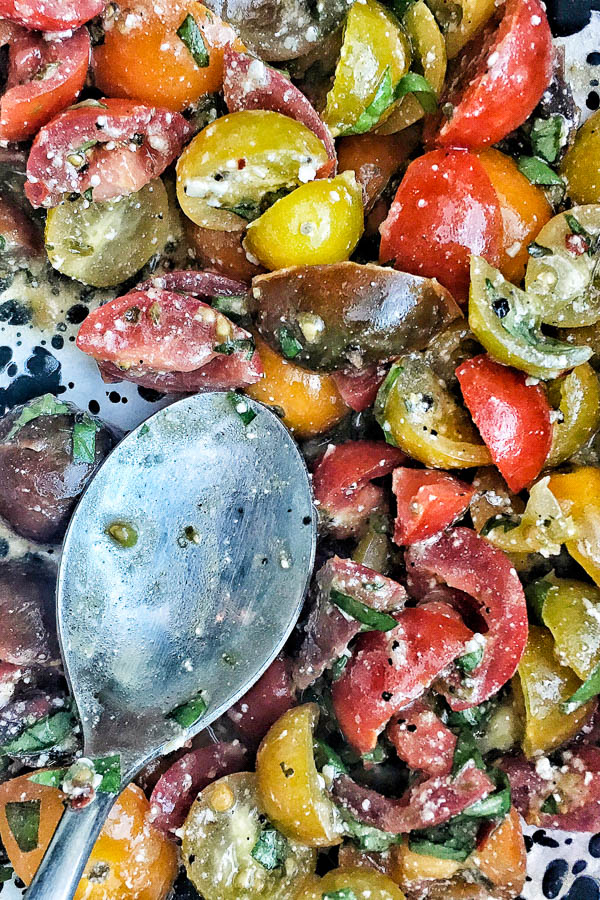 Spaghetti is cooked. Let's stir it in.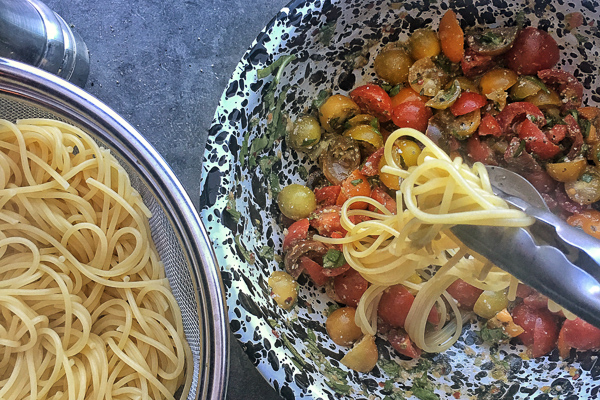 We use some reserved pasta water to make more of a sauce.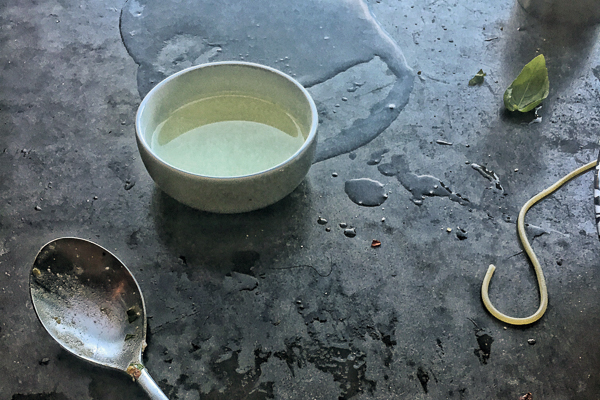 Time to top with the rest of the parmesan and serve it up. Oh wait!
We finish with a BIG squeeze of lemon. Let's brighten things up.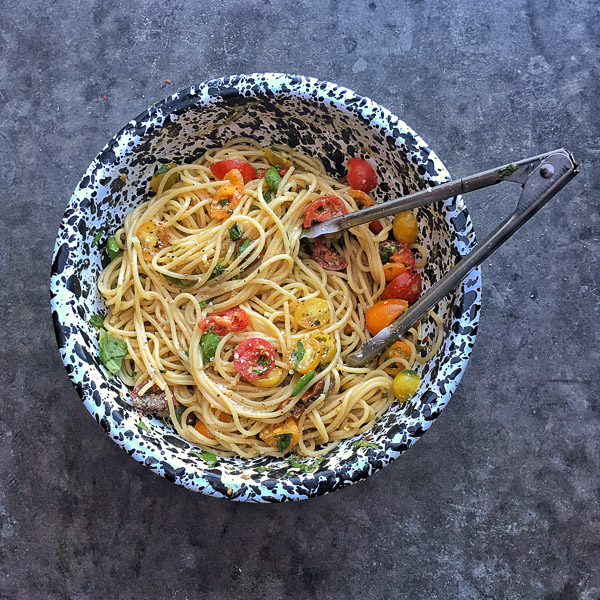 Oooh I bet this would be great with zucchini noodles too.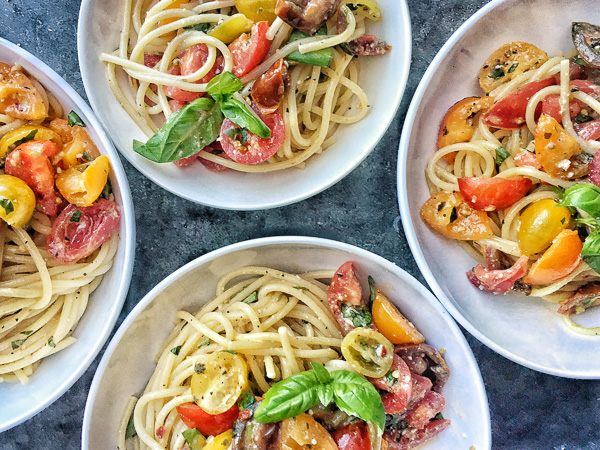 I'd probably add extra cheese if I had zucchini noodles….like A LOT of it.
Quick Tomato Basil Pasta

serves 3-4

12 oz. spaghetti
3 cups heirloom tomatoes, cut into quarters
1 clove garlic, grated
2 tablespoons olive oil
1/2 cup fresh basil, roughly chopped
1/2 teaspoon red pepper flakes
1 teaspoon dried oregano
1 teaspoon fresh cracked pepper
1/2 cup grated Parmesan cheese
juice of half a lemon

Mix chopped tomatoes with garlic, olive oil, basil, red pepper flakes, oregano, pepper, 1/4 cup parmesan cheese in a large serving bowl.

Meanwhile, boil 2 qts. salted water in a large pot and cook pasta according to package directions. Reserve 1/3 cup pasta water for pasta sauce.

Slowly add cooked spaghetti into the tomato mixture. Toss the spaghetti with the reserved pasta water and stir until mixture is well combined. Top with remaining 1/4 cup parmesan and finish with lemon juice. Serve immediately.